Adam Nathaniel Furman Designs Mediterranean Inspired Rug Collection for FLOOR_STORY.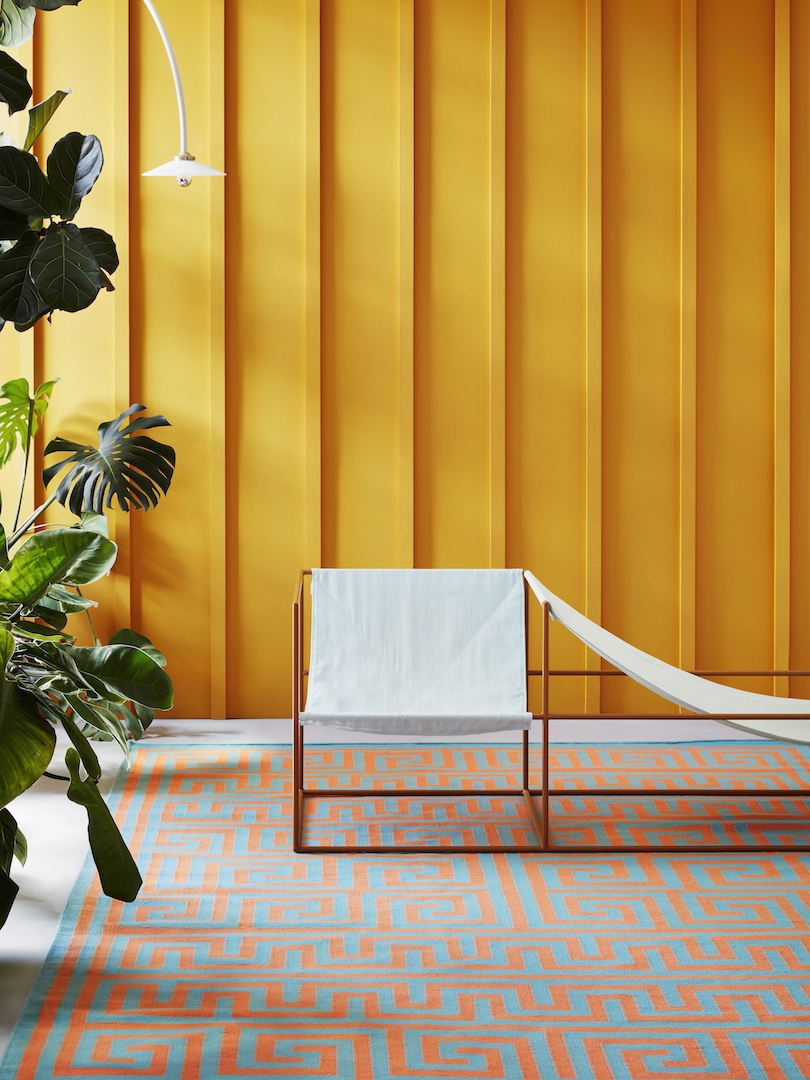 Designer Adam Nathaniel Furman has created a series of rugs for FLOOR_STORY. Inspired by the Mediterranean - the collection of 13 pieces, sits within FLOOR_STORY's existing Designer Collection of collaborative rugs, by both established and emerging designers.
Adam collaborated with leading rugmaker FLOOR_STORY's head designer, Gill Thorpe, to choose qualities, constructions and yarn from a selection of more than 1,500 colours, reflecting the exquisite pigments captured under bright, Mediterranean sun. The collection comprises 13 rugs which can also be bespoke made to size on request.
Adam says, "I was blown away by the collaborations that FLOOR_STORY has so far successfully undertaken, with so many designers that I respect and love. It is the sign of a great company with passion and vision."
''I'm intrigued by the way rugs and soft floor finishes have been a constant throughout almost all of human history. They are both ways of expressing ourselves, our values, our personalities, our loves and passions - whilst also turning floors that can otherwise just be forgotten, walked-over & ignored parts of our homes, into places to relax and dwell. The pieces are designed to be landscapes of pleasure!"
The rugs, a combination of hand woven and tufted styles, are made in India by some of the world's most skilled rug makers and crafted from 100% New Zealand wool, which offers excellent dye take to bring the richest vibrancy in colour, as well as an enduring quality and underfoot feel. Each piece is GoodWeave certified, to ensure fair and ethical conditions.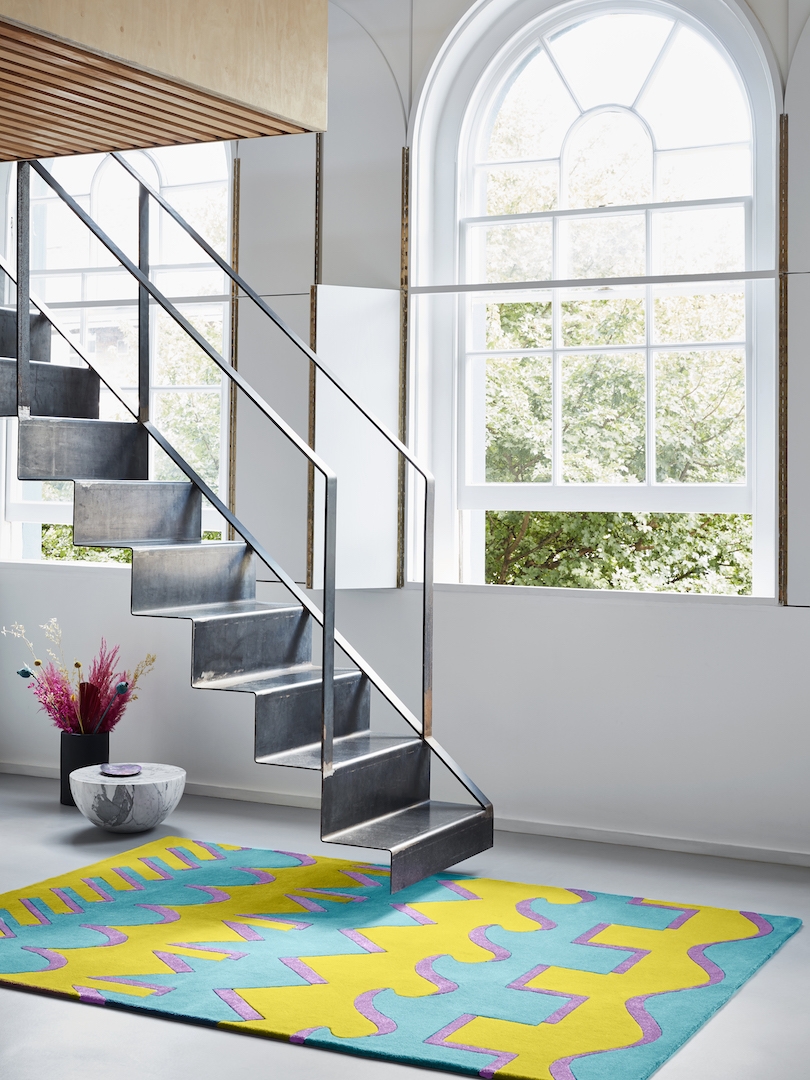 Directly inspired by the Mediterranean, Adam has drawn from his love of craft, pattern, architectural history and travel, to reference ancient ruins, repetitive geometrics on ancient pottery, sunsets, radial forms of roman mosaics and strong primary shapes of marble pavements in the Pantheon.
"I work hard to make sure that everything I design embodies a kind of voluptuous sensuality, expressed through colour, texture, pattern, form and ornamentation. The designs are intended to immerse you in history and tradition, but treat both with lightness irreverence and fun. This collection brings references and techniques from ancient times and the more recent past, into the present, with joy." Adam Nathaniel Furman.
The rectangular hand tufted piece is called "Dipylon" in honour of the Dipylon master who produced some of the greatest pottery of the pre-classical period, festooned in repetitive linear ornament. The square pieces are called "Pantheon" in honour of the great pavement in that monument which inspired its bold and simple forms. The gradient piece is called "Hesperides", in honour of the nymphs of the golden light of sunset, overseeing this little bit of Aegean landscape with its little architectures in your living room. The circular piece is called "Armerina" after the great mosaics of Piazza Armerina, and the other, hand woven rectangular piece in multiple colours is called "Meandros" as it is a simple and bold love letter to that most ancient of the Mediterranean classical decorative motifs.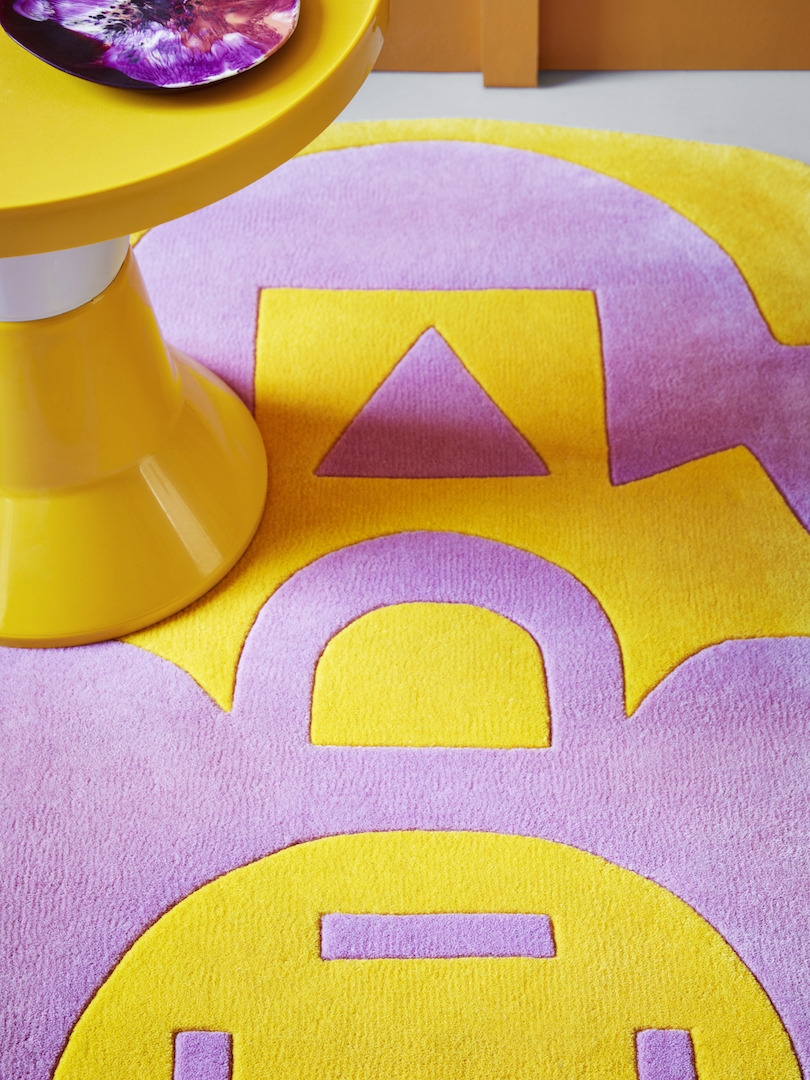 Simon Goff, FLOOR_STORY Founder says, "We're delighted to be collaborating with Adam on the Mediterranean capsule; his combination of tone and form come across beautifully and the classical Greek and Roman roots of the designs bring surprising and delightful rugs that typify our love of pattern and colour."
Discover more at FLOOR_STORY.