Corey Kingston maximises loft space in Pioneer Square, Seattle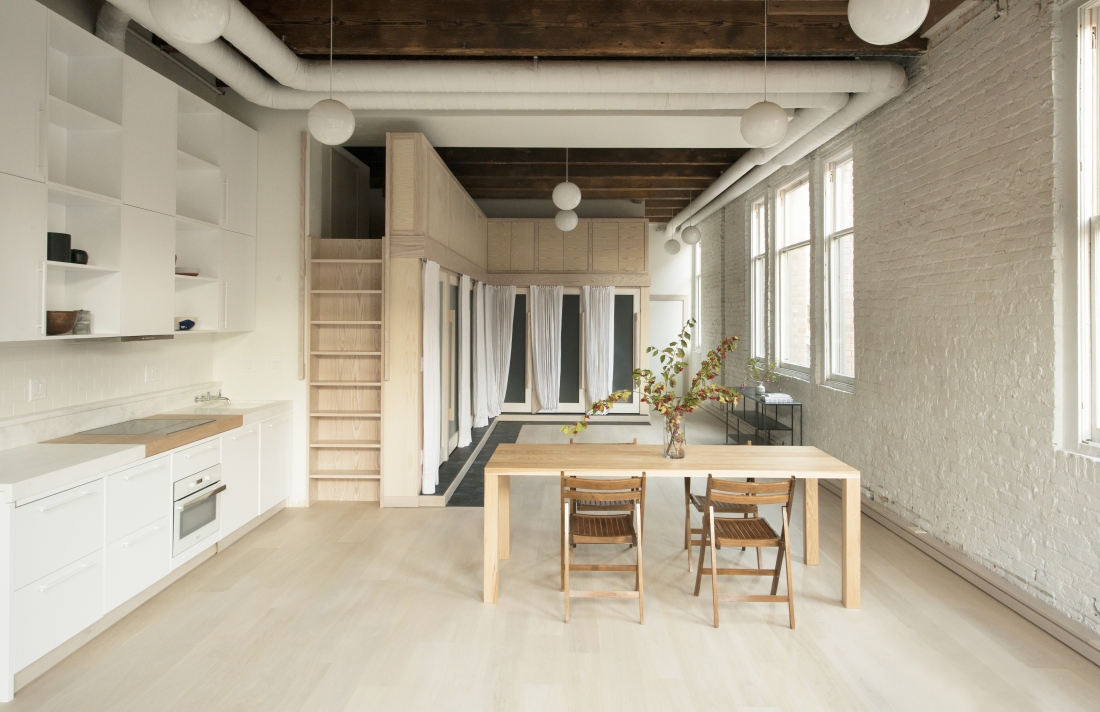 US designer Corey Kingston, working with Plum Design, has created a flexible living space complete with blackened-wood sauna in a loft renovation in Seattle.
Set in Pioneer Square, one of Seattle's oldest neighbourhoods, the 850 sq foot apartment is the second home of a New York-based technology entrepreneur.
The client was keen to create a sanctuary to spend time with his family, as well as provide a space for work on his personal projects.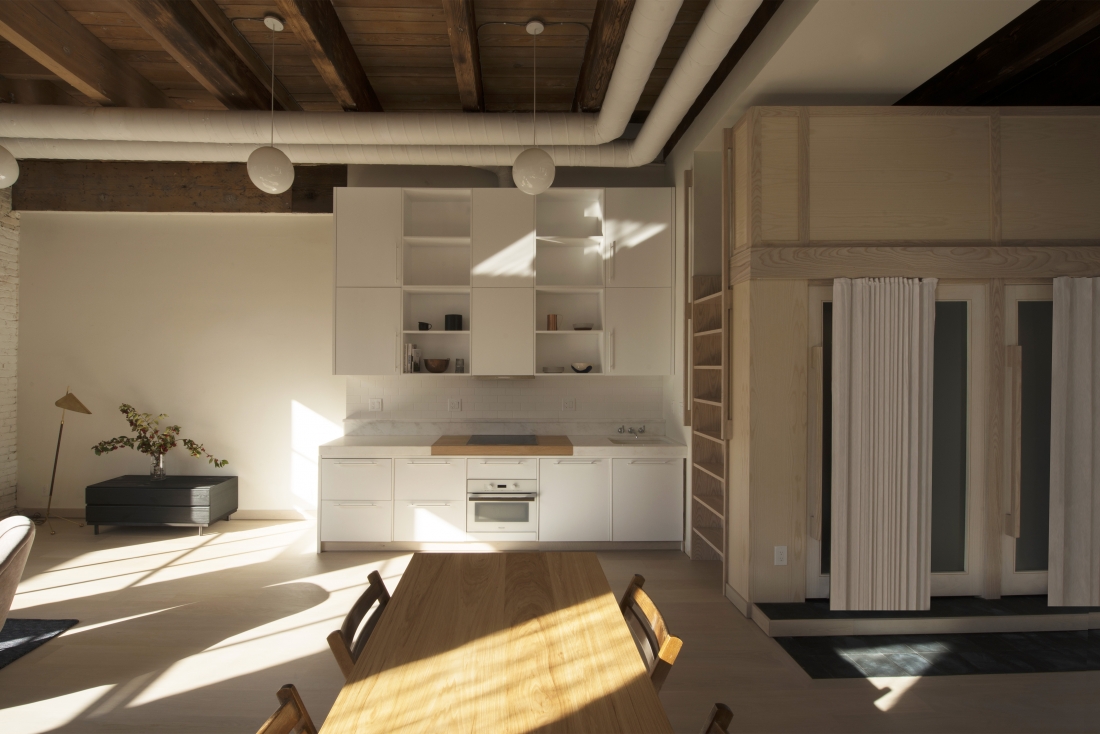 With a brief to create a timeless and neutral environment, the project team cleared all internal walls and stripped the apartment back to its original features.
The finished interior includes exposed whitewashed brickwork set against dark wooden ceiling beams and panels.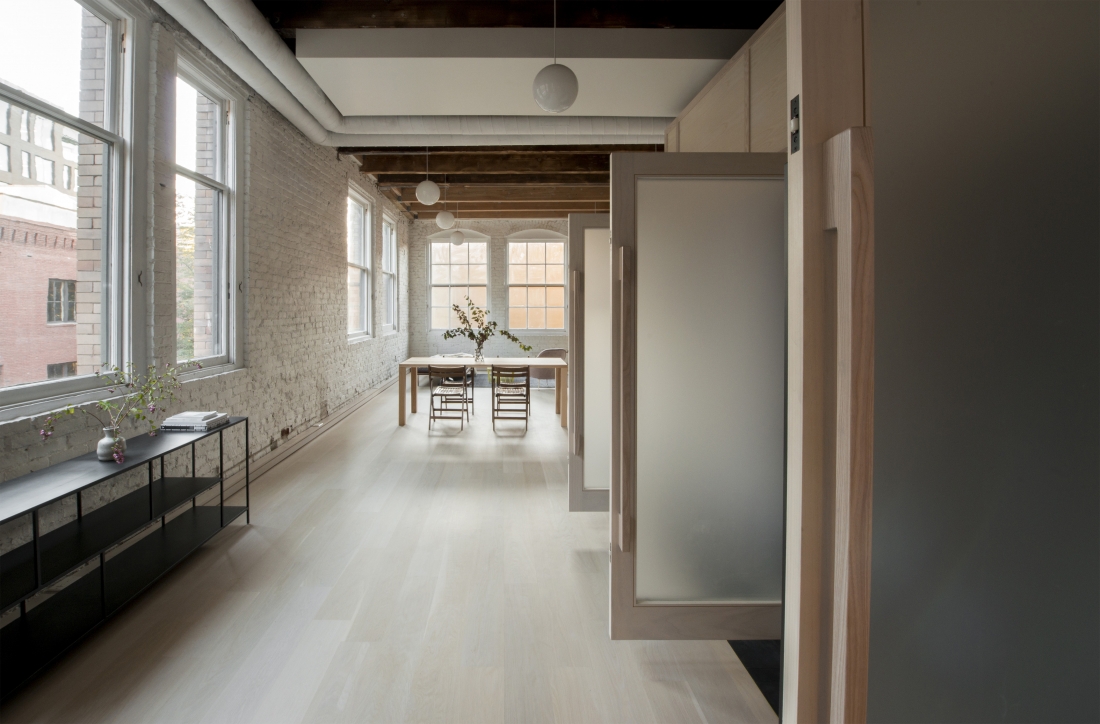 "To celebrate the beautifully worn existing materials, the new design used highly detailed millwork to juxtapose the old with the new," said Kingston, who has recently set up her own design studio Le Whit.
In the kitchen, the light, minimalist design continues – a white marble kitchen countertop features a hickory cutting board made to match the bespoke dining table.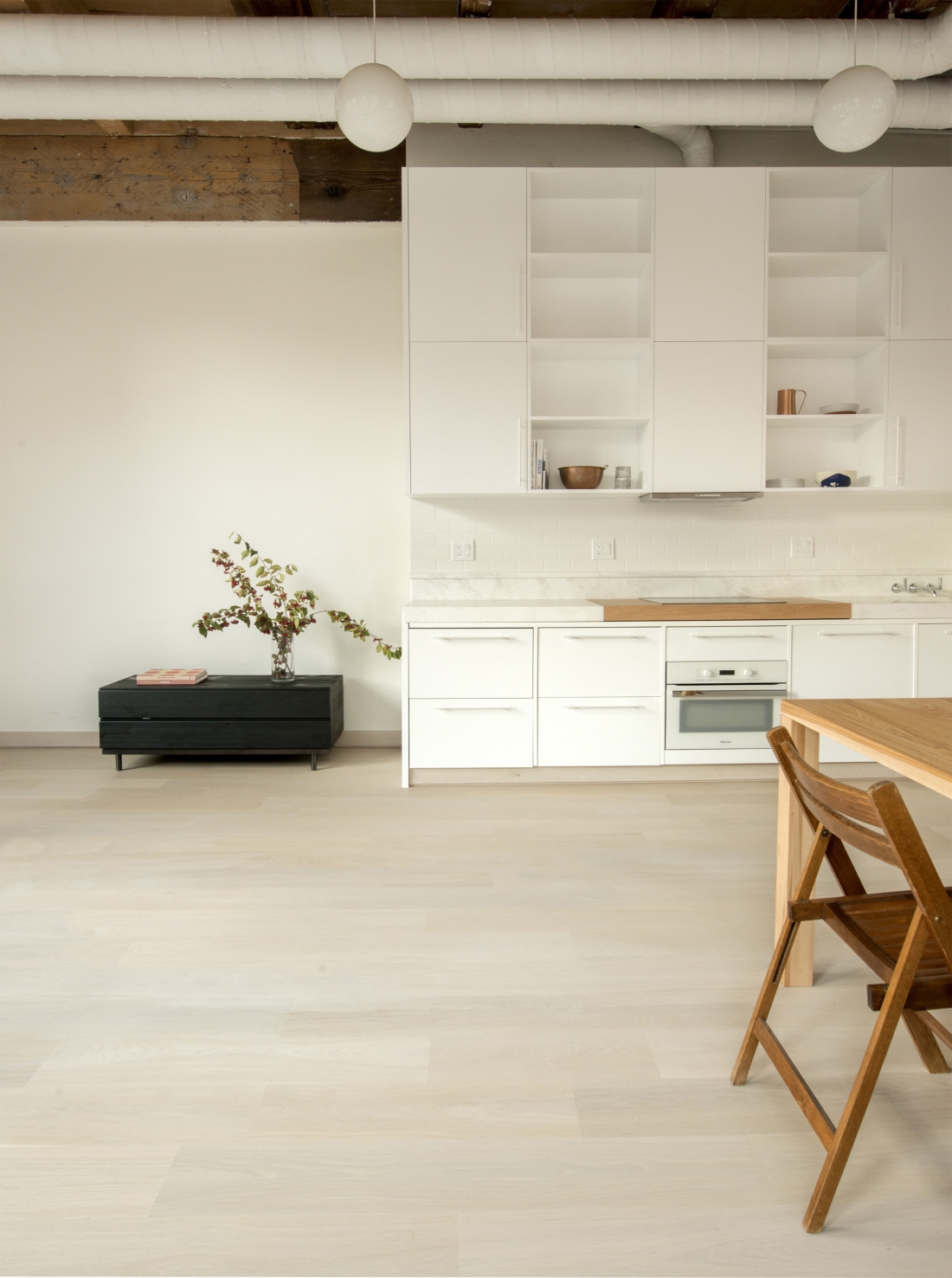 To make the most of the apartment's space, the bathroom, shower, toilet and sauna are housed in four custom-built cubicles that fit neatly into one corner of the apartment.
Contrasting with the clean, white living area, the bathrooms are clad in dark charred wood, created using the Japanese Shou Sugi Ban technique, and set against black cement floor tiles.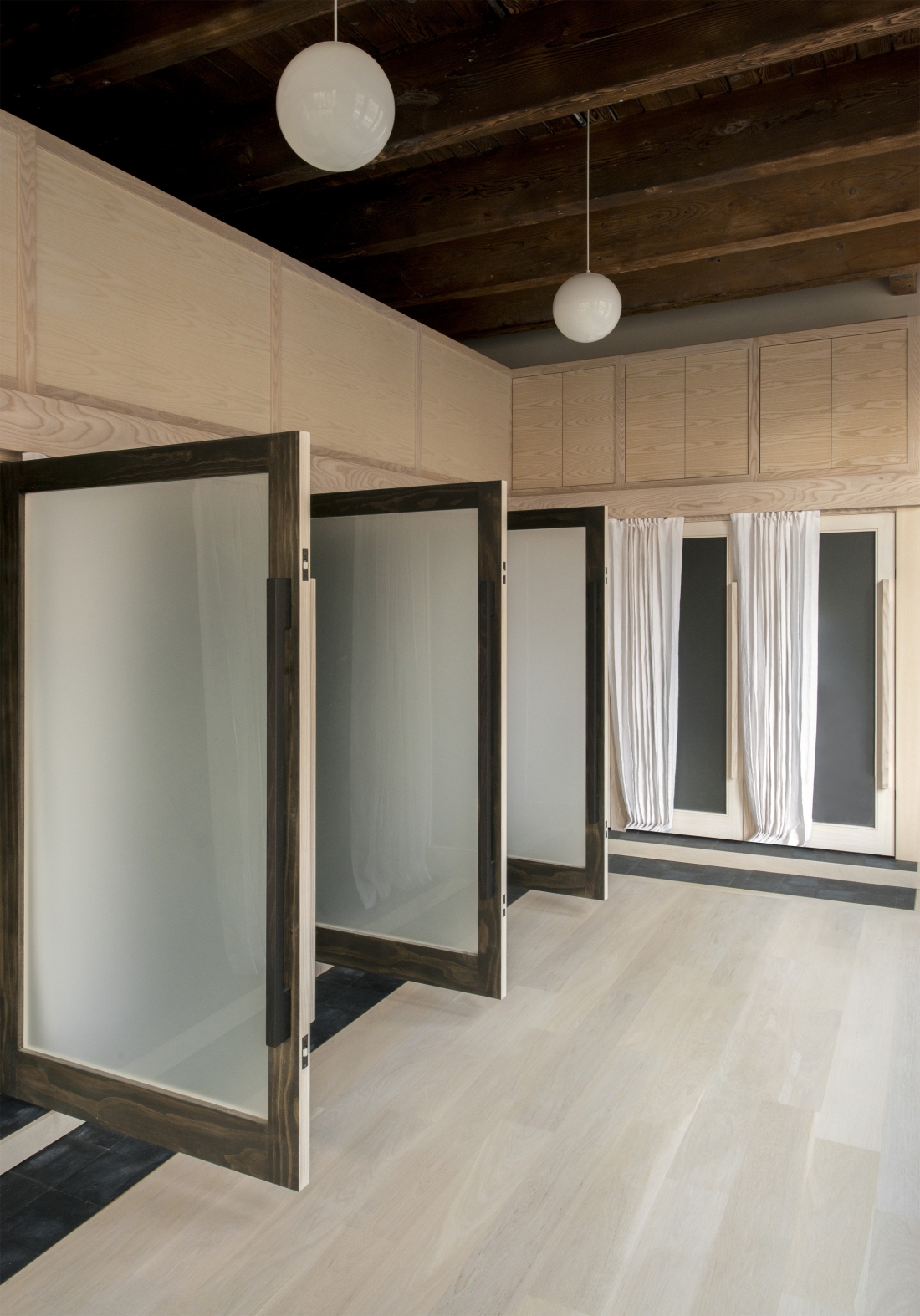 To exaggerate entry to the bathroom cubicles, the design team added a four-inch step, over-sized doors, and placed drapery over each of the doors – both for privacy and for the sound of moving fabric across a track.