Escape to the Italian mountains and stay at a sustainably designed hotel by Boxx Creative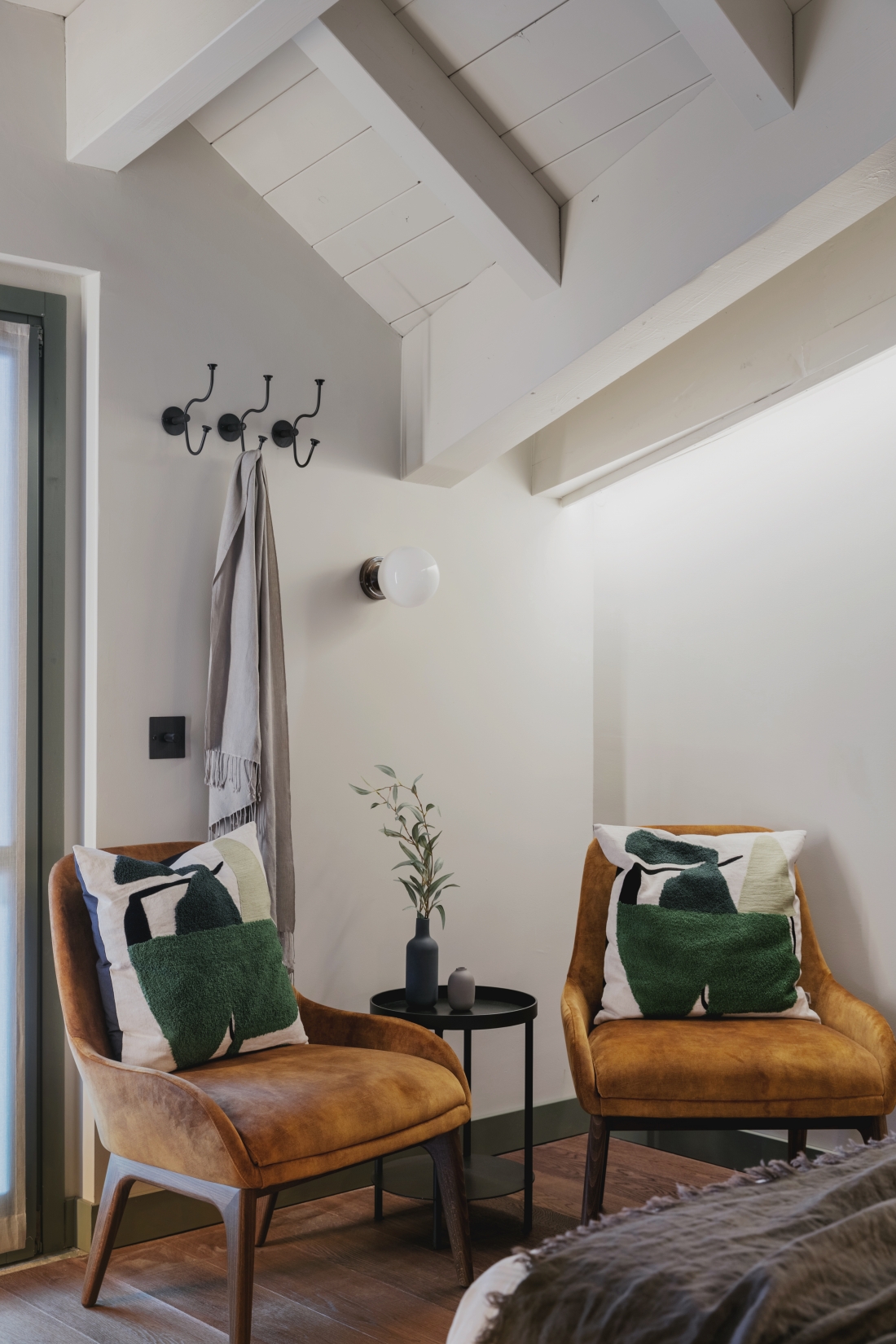 London-based design studio Boxx Creative completed the interior design of Miramonti, a luxury boutique hotel, in Brescia, Italy.
Located just over two hours away from Milan, the hotel is surrounded by stunning natural beauty and is popular for seasonal activities including skiing, ice climbing, hiking, fly fishing, porcini mushroom picking and wine-tasting at the vineyards nearby.
Inspired by its surroundings, Miramonti, meaning mountain view, draws its name and design from nature. A deep terracotta facade evokes the changing seasons and rich natural Italian colour palette. In the bedrooms, the complementary green and blue colour schemes, punctuated with deeper accents, are both balanced and calming.
A well-thought-out strategy for the hotel was Boxx Creative's first step in its transformation; maximising every square foot to increase bedroom numbers, providing flexibility of room use and creating defined room types for couples and families. The Deluxe Doubles provide an appealing space for couples to relax in comfort inside the room or outside on the balcony. The spacious Family Suites have the option to connect through to en-suite bunk-bed rooms, which comfortably accommodate a family of six.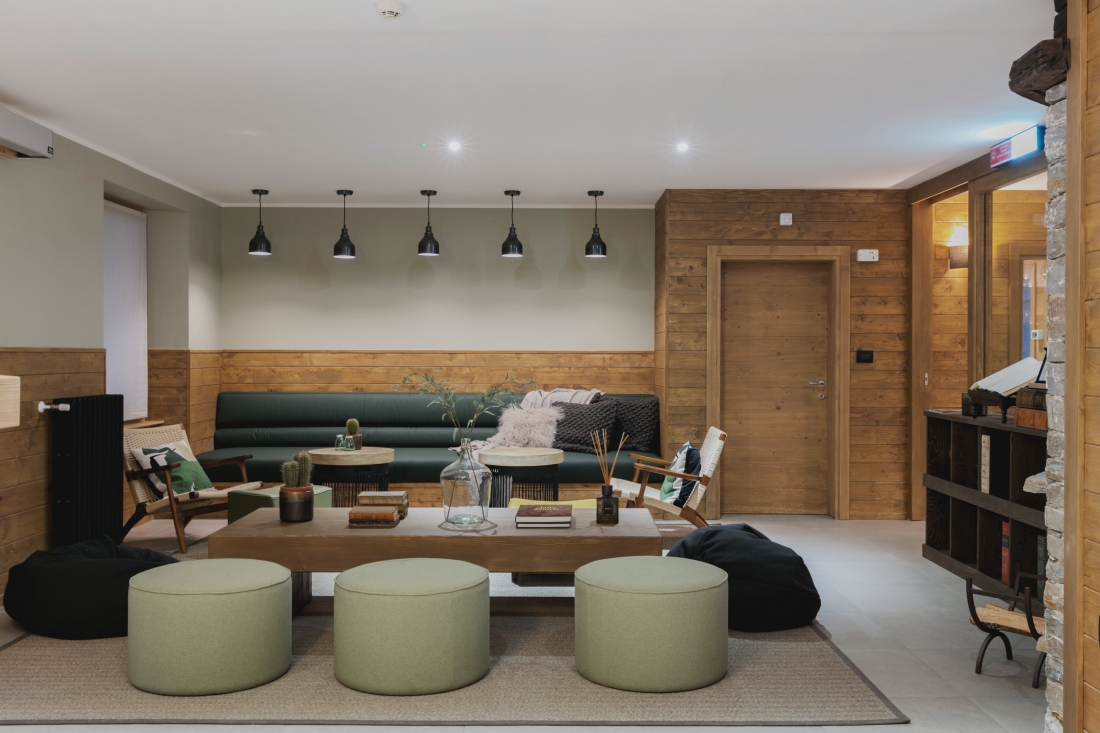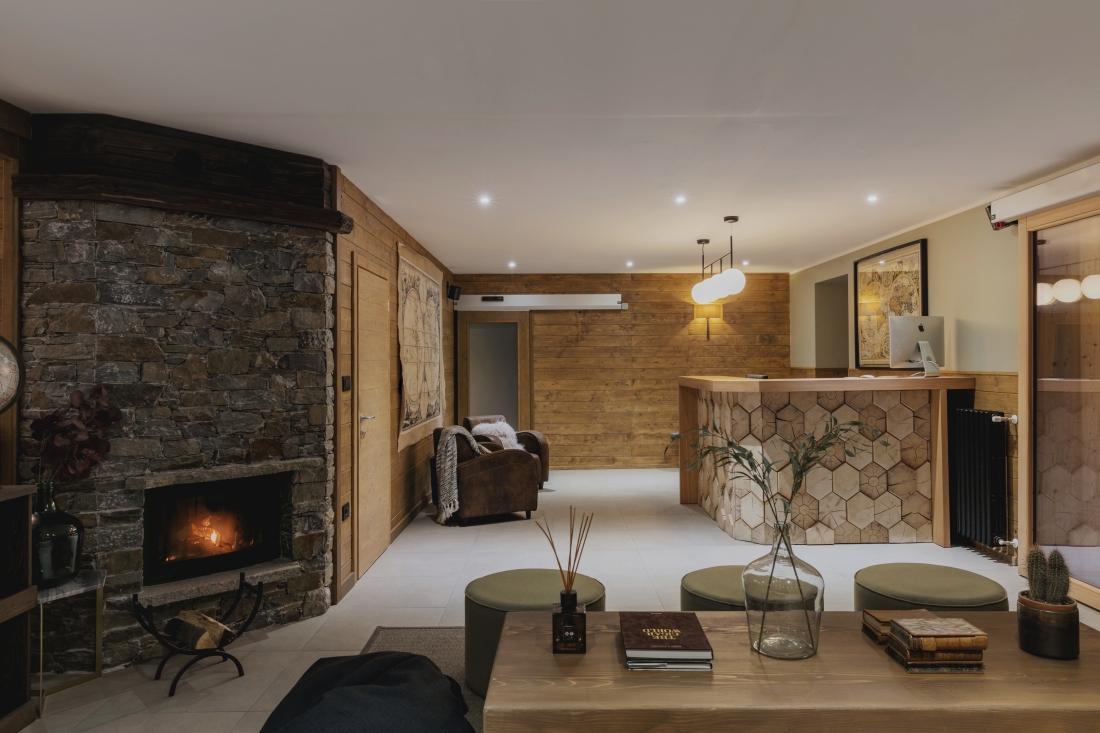 Boxx Creative redesigned each floor of the hotel and created the interior schemes; drawing on the elements of earth, fire, air, water, wood and metal. Materials were selected for their authentic properties and link to the surrounding environment and feature in the natural stone wash basins, carved wooden bedframes, solid trunk coffee tables, round metal bedside tables and soft natural fabrics.
Nicola Keenan, Interior Designer and Co-founder of Boxx Creative: "We always focus on quality and environmental impact in our work. All design details have been fully considered across the hotel. Carpet made from recycled fibres line the corridors and is inlaid within the sustainable, hand-crafted wooden flooring. Locally sourced and sustainable materials were used wherever possible and the building contractor was chosen for his energy-saving principles and employment of workers within the area."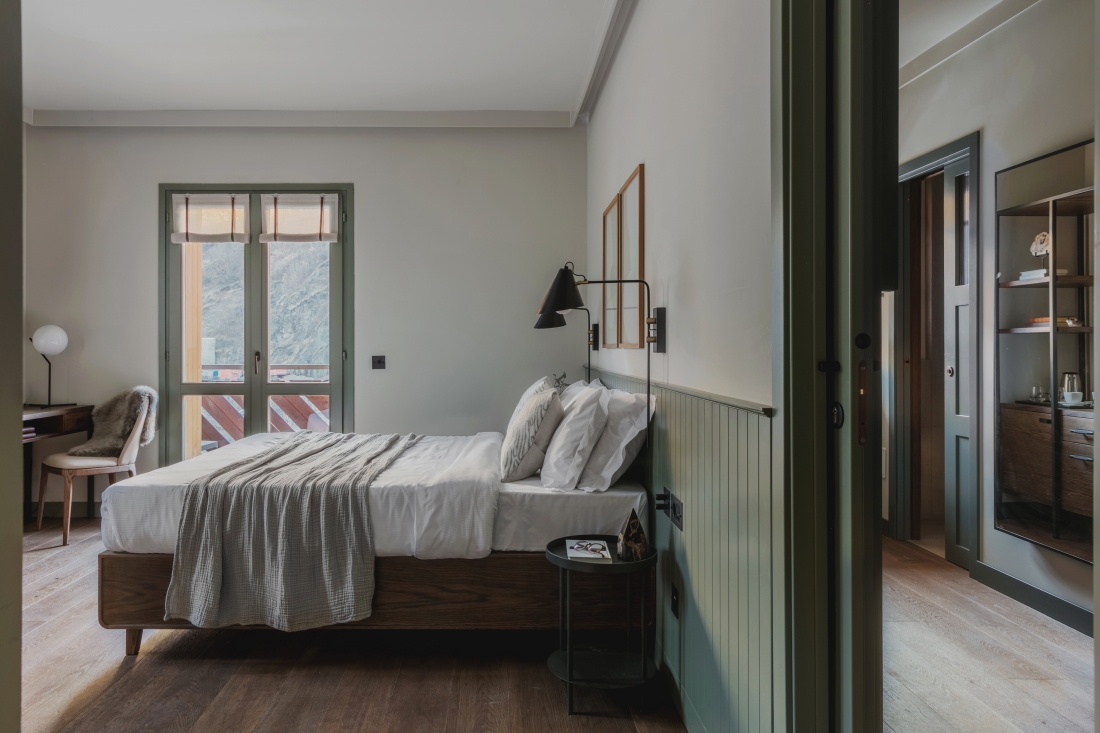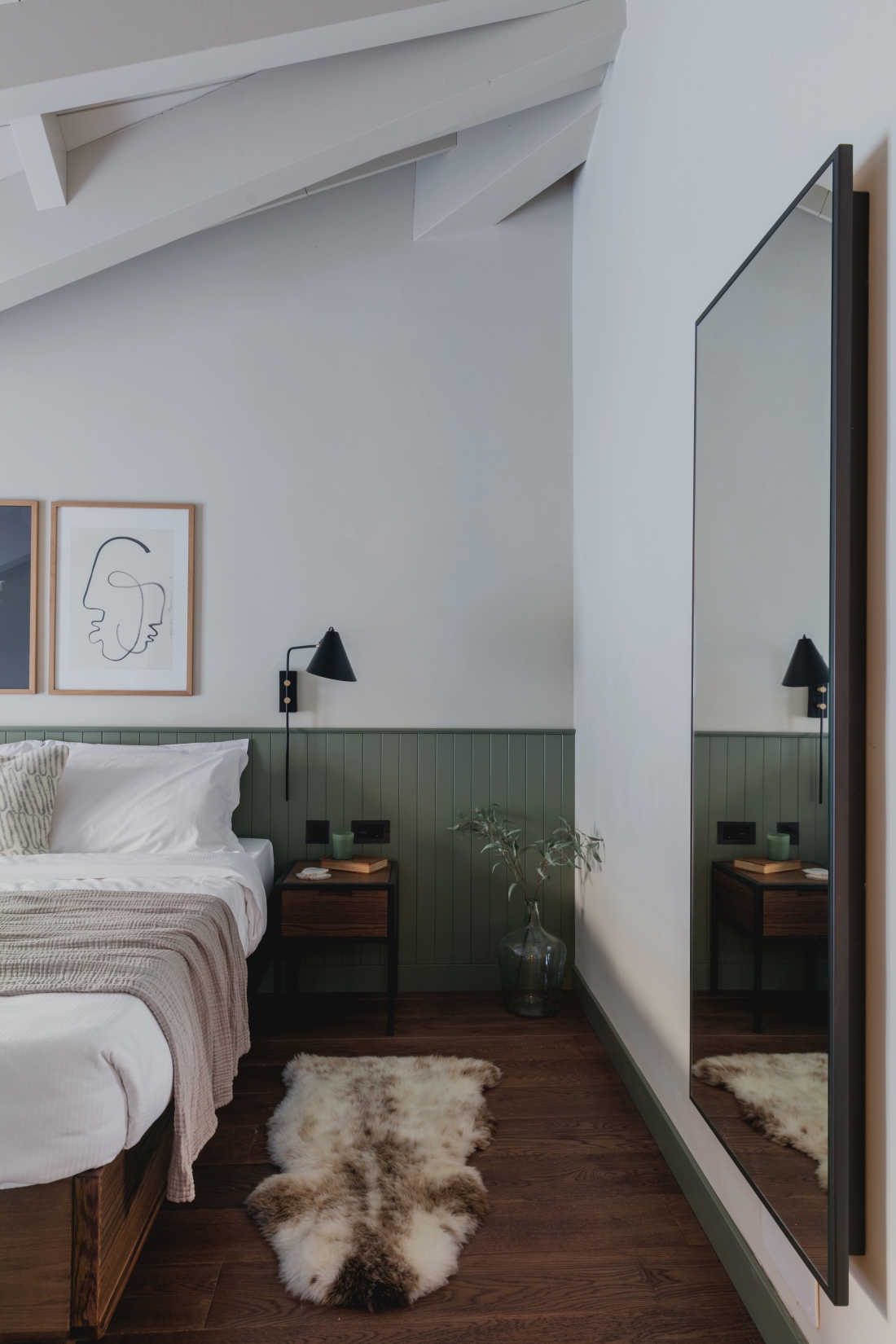 The majority of the furnishings were made completely bespoke by a talented artisan in his local workshop. The bedrooms feature wooden headboard panelling, metal framed open cabinetry storage and sturdy desks, each thoughtfully hand-crafted.
The unique hand-made wooden flooring with an individually controlled underfloor heating system, adds warmth and grounding to each room. Beautiful reeded glass panelled doors with curved frame detailing provide privacy to each en-suite and rippled wooden under-sink cabinets hang beneath attractive natural stone basins.
"Lighting was incredibly important to the client. We chose Italian designed, Flos feature pendants in each of the en-suites and Scandinavian inspired adjustable wall lights to create an appealing focal point in the bedrooms," adds Nicola Lindsell, Interior Designer and Co-founder of Boxx Creative.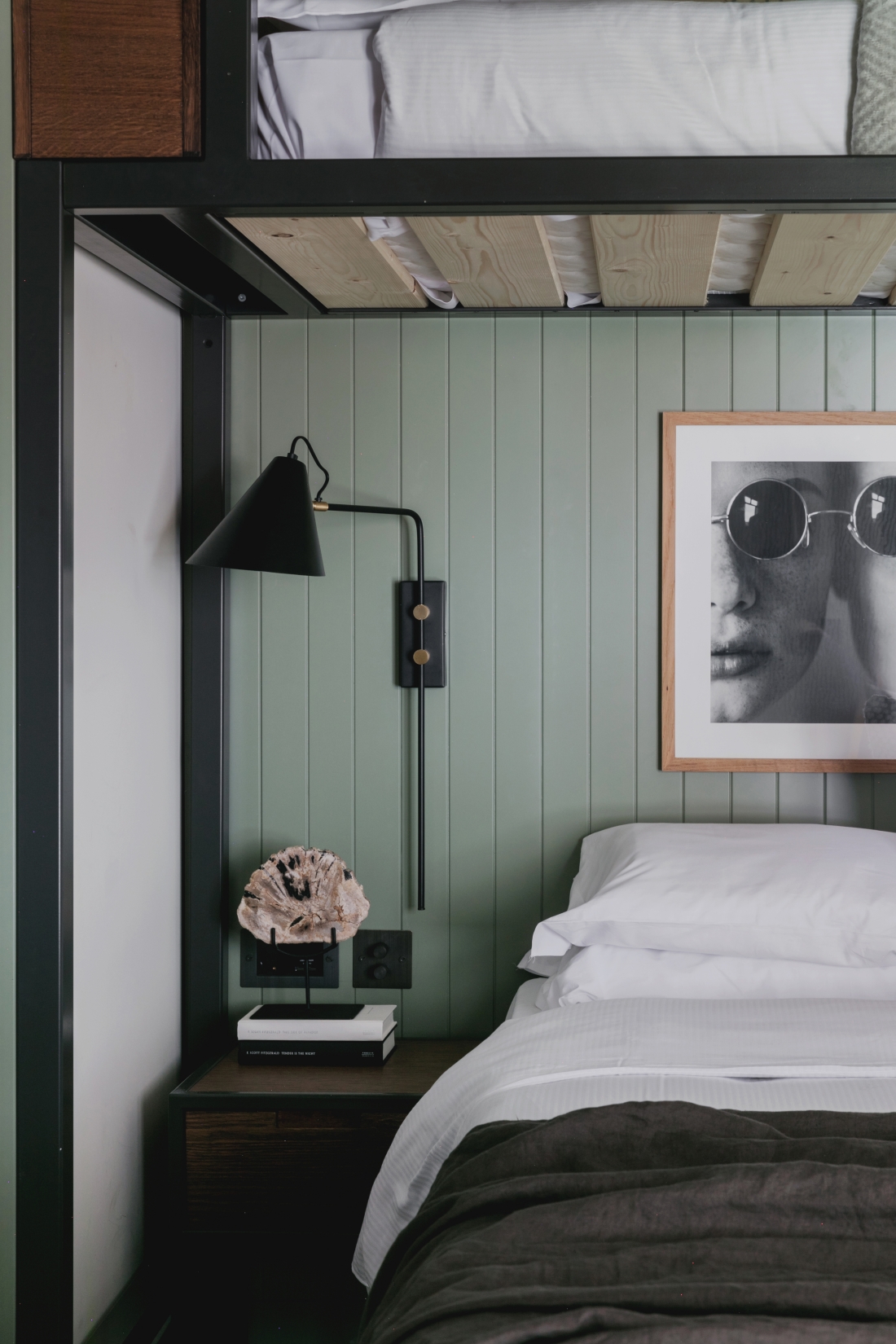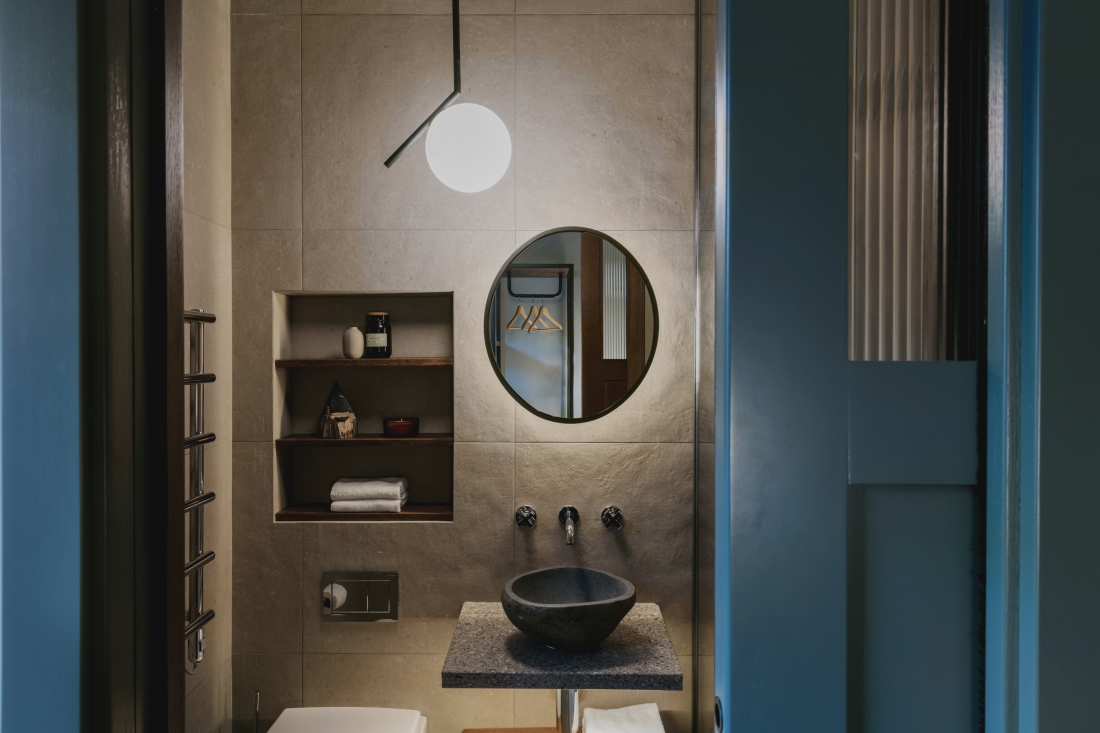 Visitors can experience the new re-design at the hotel from 2019. Miramonti provides a beautiful tranquil place where guests can experience total relaxation in their surroundings, reconnect with nature and re-balance.
Boxx Creative worked with Mariell Lind Hansen, the Norwegian interiors and architecture photographer whose artistic style beautifully captured the eclectic mix of natural, Scandinavian inspired and made-to-last design.