Maker in residence: Jesse Cracknell.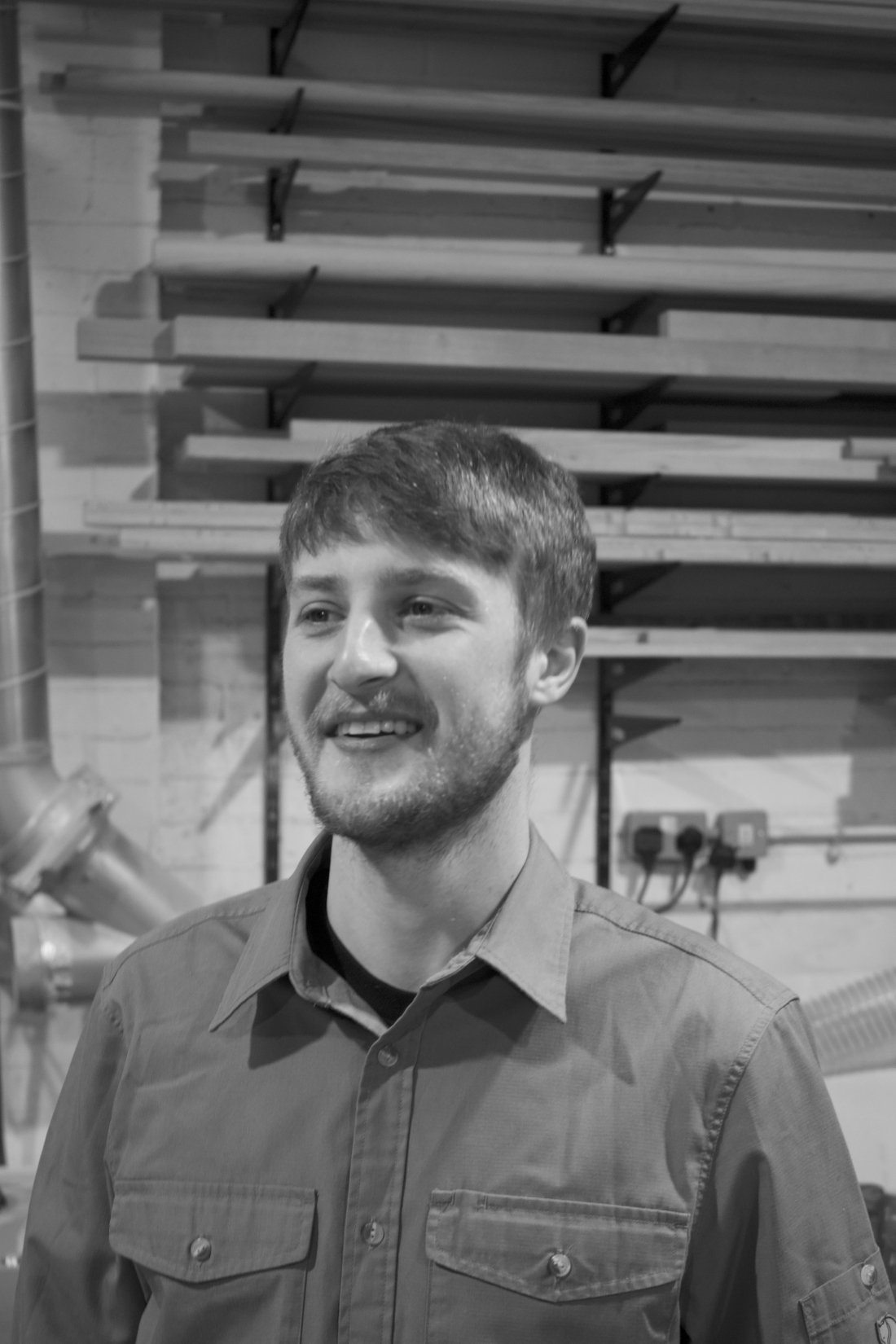 In association with NOMA, we present our monthly maker in residence platform, which aims to champion and celebrate local creatives; those pushing the boundaries of what's possible and what's coming next.
From woodwork to ceramics and biomaterials, we welcome all disciplines and showcase grassroots making at its very best. Nurturing emerging talent is an extremely important part of our ethos at Material Source Studio, and so we're delighted to share this space.
Our very first maker is Jesse Cracknell - a Manchester based furniture designer/craftsman who practices predominantly as a wood worker, finding inspiration from an archetypal design approach.
His furniture continues to upkeep traditional woodworking values but with a contemporary interpretation of aesthetics and function. Sustainable making approaches along with responsible timber sourcing and his commitment to achieving lifelong durability, are all elements that help to drive and shape his practice.
Learn more about Jesse below, and pop into 1 Federation Street, Manchester, to view his work up close.
How did you get started in design?
"With my dad being a cabinet maker, it meant that I took an interest in woodworking and furniture design early on. His support in the workshop led to me wanting to pursue a course that had elements of both making and design, which I found studying three-dimensional design at Manchester Metropolitan University. Since then, I have continued to work on projects that support my passion for woodworking, I've structured both a living and lifestyle around furniture making."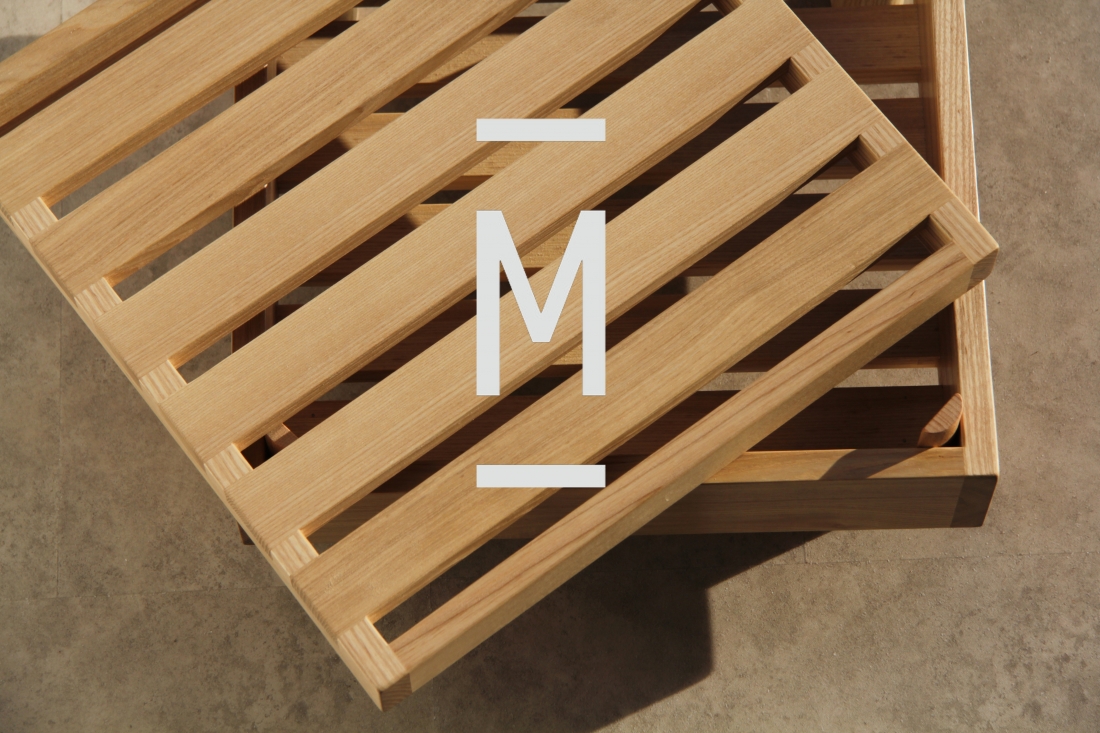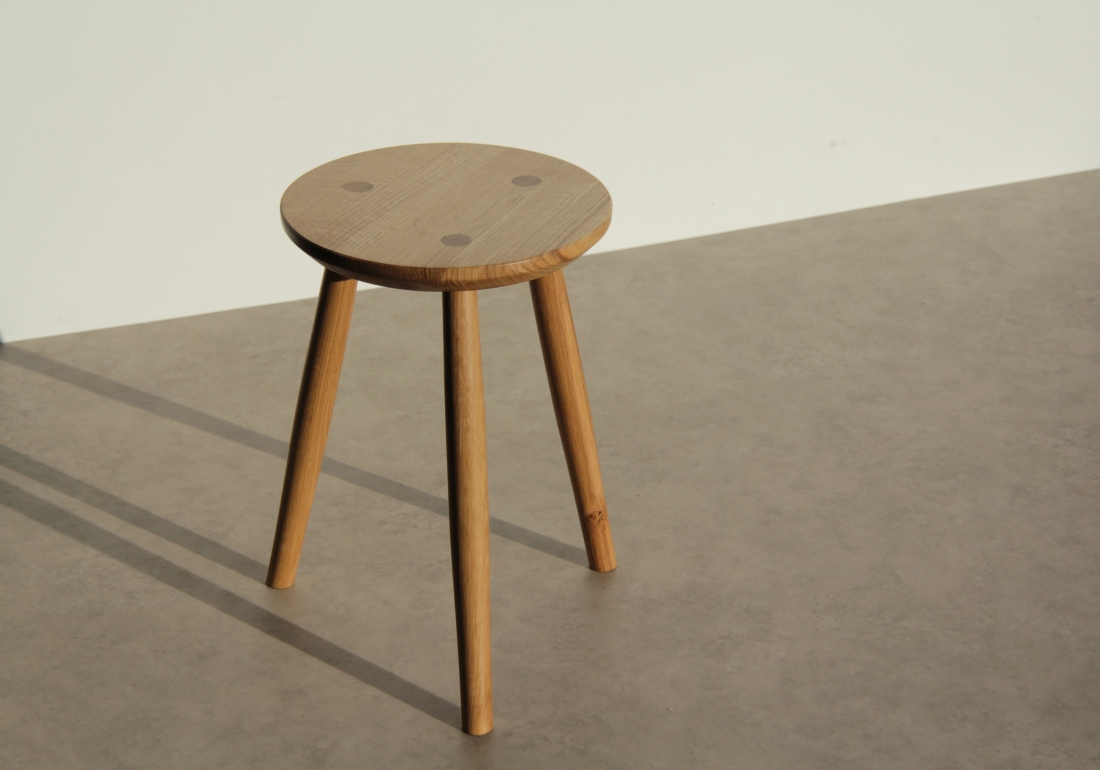 Can you briefly explain your making process?
"It normally starts with some rough sketches, a conversation with the client or for complex pieces I might develop some CAD drawings.
"Most pieces consist of planing and gluing up lengths of timber to make surfaces, tabletops or seat bases for example. Then a lot of my works have turned elements such as the legs or backrests. I do all my turning on the lathe myself, which is a really enjoyable process.
"Then I'll bring these elements together, gluing and clamping the structure which is followed by a finishing sand. Finally, I apply numerous coats of oil to protect the finished piece."
How important is material research and sourcing to your end product?
"Working predominantly with hardwoods, it really is an integral part of my practice to source sustainably felled local timber. Where possible I try to source native tree species, not only from an environmental element, in reducing the carbon footprint of the timber being transported to the UK but also the quality of the timber and the end product itself.
"I choose mostly natural oils and finishes, using products such as Osmo hardwax oil or a process called ebonising for example, which uses little more than vinegar, steel wool and tea to give high tannin woods such as oak a rich ebony colour."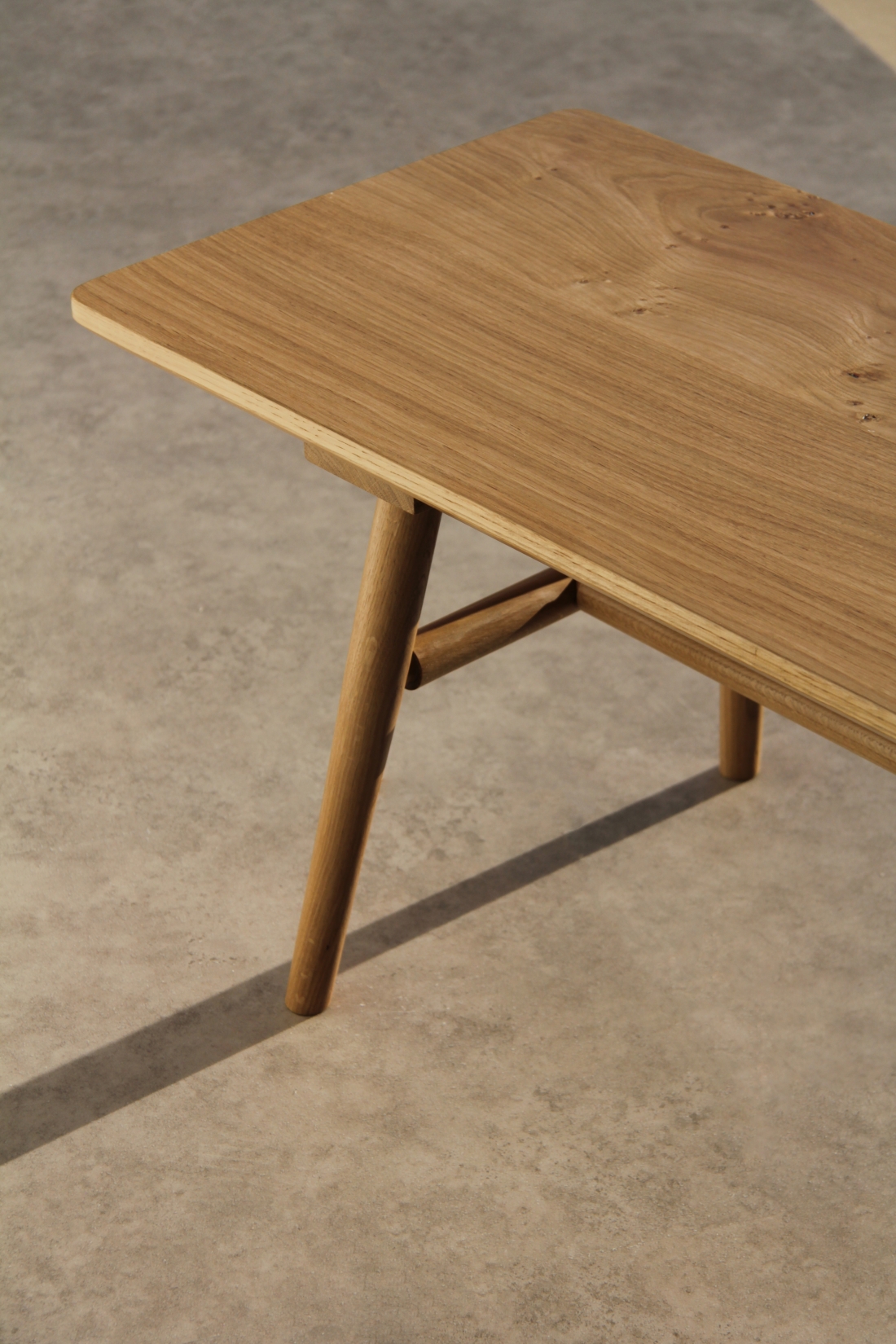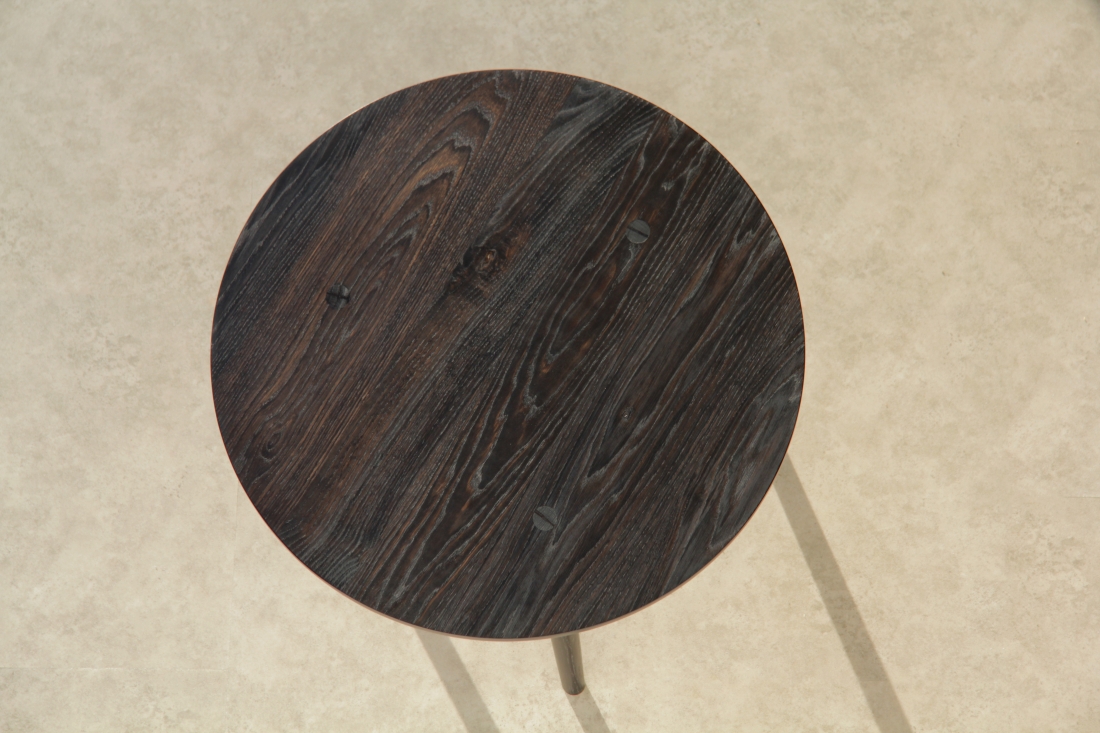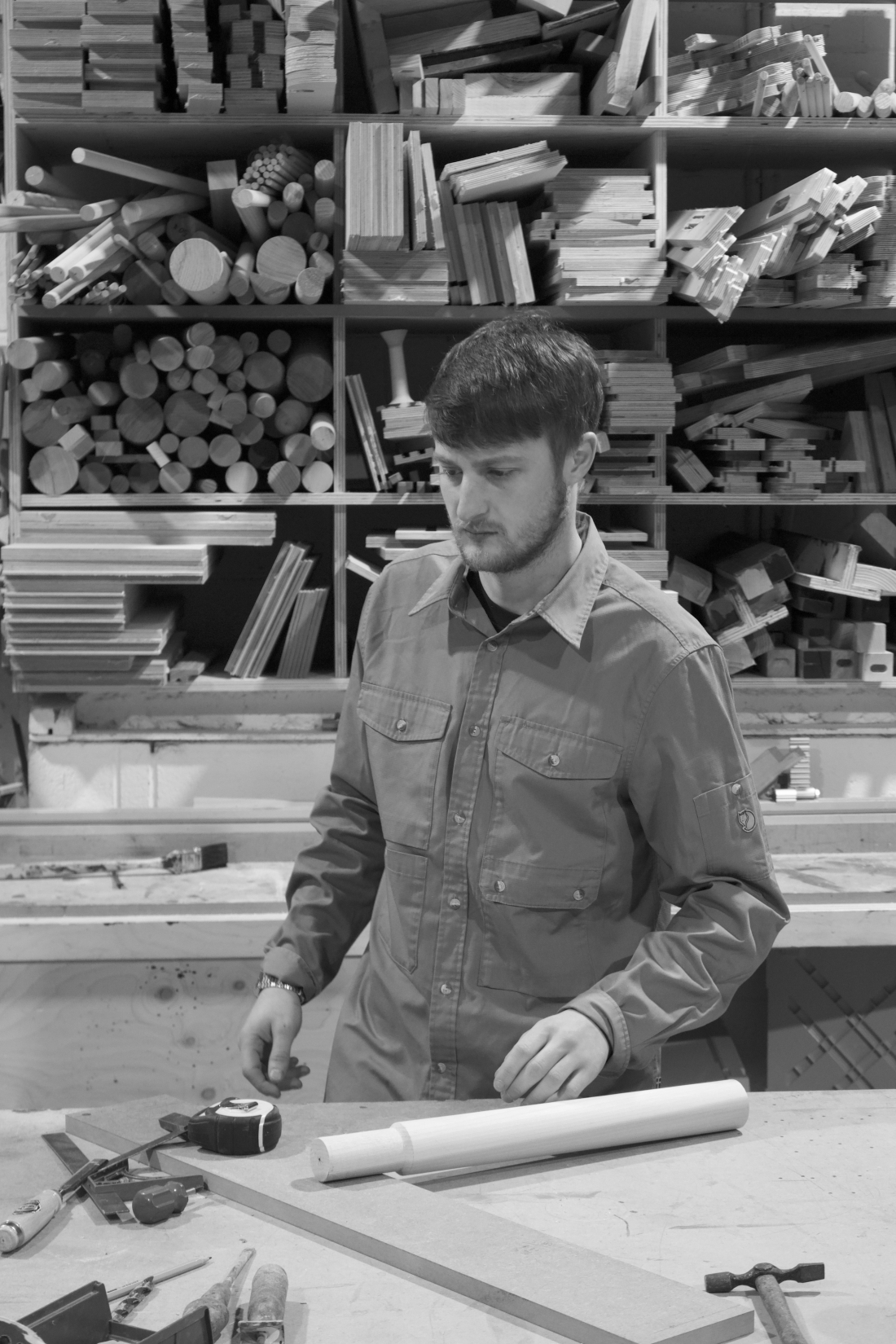 How would you describe Manchester's creative scene?
"I'd say the sense of community between the creative folk in Manchester is what makes the city such a vibrant and inspiring place to be working in. Everybody knows one another, which creates this neighbourly and supportive atmosphere that encourages collaboration; even between makers with different practices.
"There's rarely a project that singles out the use of just one designer/maker, and as a result you get these innovative and expertly crafted environments. This is something that I don't think you'd find happening as often if there was this over looming feeling of competition or rivalry.
"Personally, I can say I've worked on all sorts of projects around the city with lots of different talented individuals. All because of the people I have met, either through the introduction of a friend or casually networking."
What does it mean to be the first maker in residence at Material Source Studio?
"It means a great deal to be the first in a line, of what I'm sure will be a list of very talented craftspeople. This is a great opportunity for local makers/designers; especially those who might be starting out, have recently graduated, or haven't had the opportunity to showcase their work on a professional level."