42 Gathering: A celebration of our podcast 42 Roles in the Built Environment.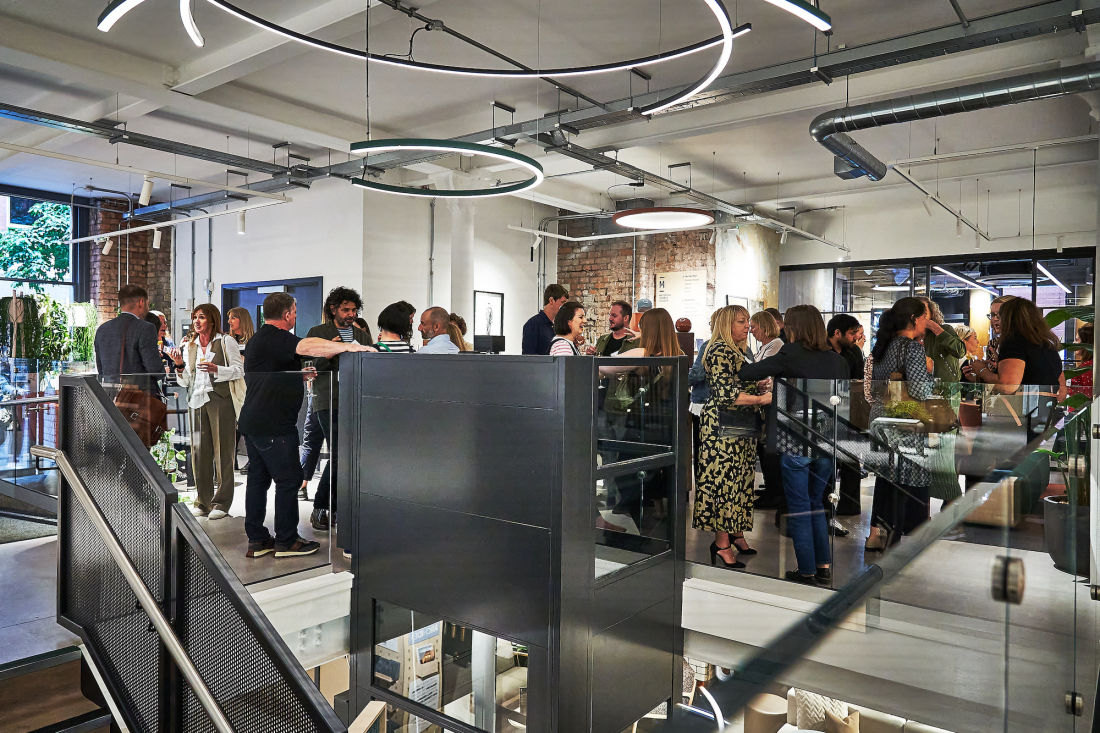 We may have released the final episode of our podcast 42 Roles in the Built Environment, but the wealth of insight and inspiration to be shared by this special community of 42 has only just begun.
In celebration of what has been a fantastically received first podcast series by Material Source, featuring an unparalleled exploration into the roles and people truly making a difference to the world around us, we hosted an event to mark the exciting fact that all 42 episodes are now live and available to download or stream on demand. And, importantly, to ask: what's next?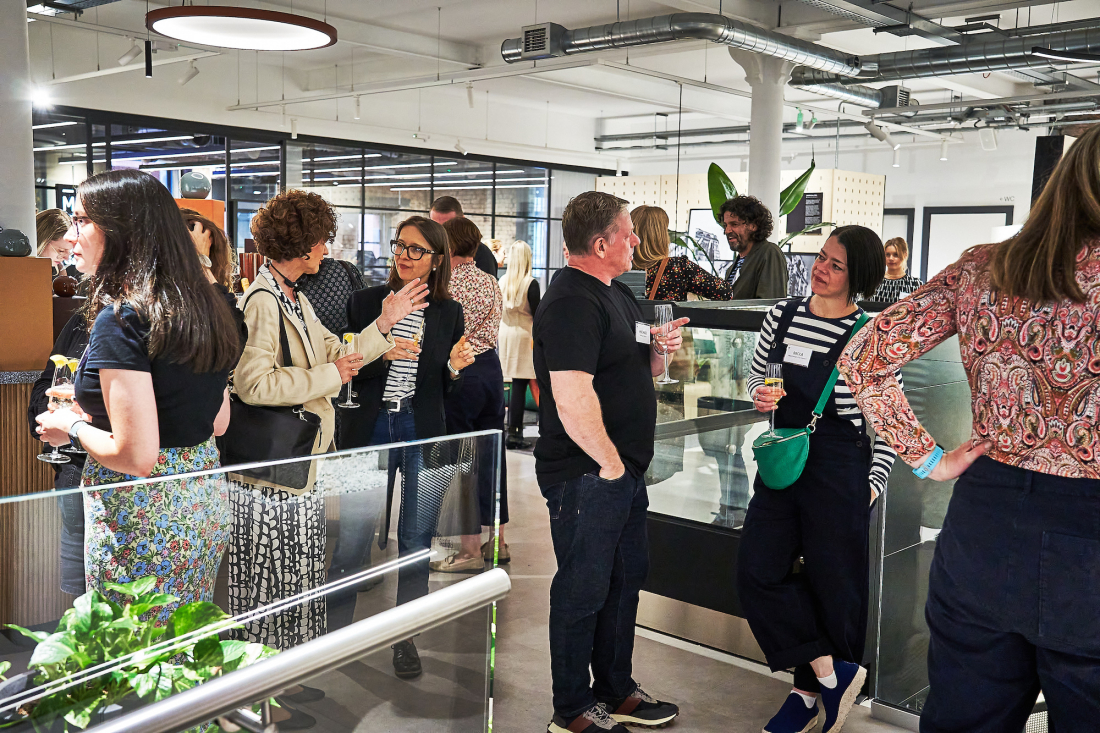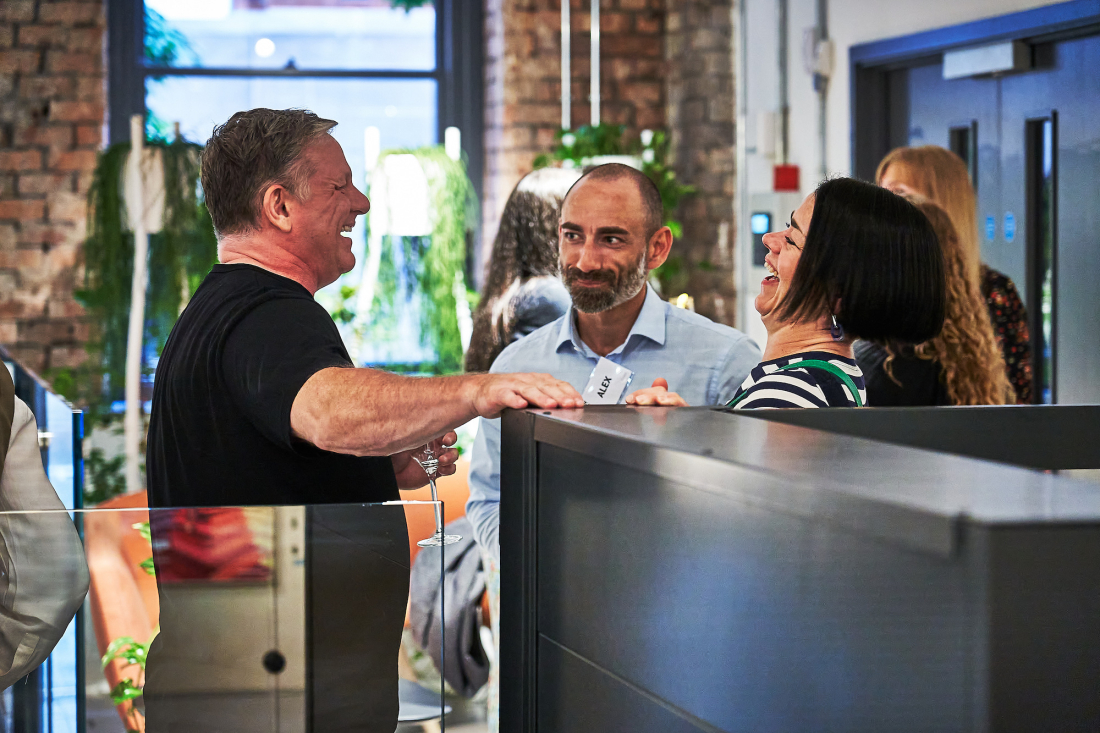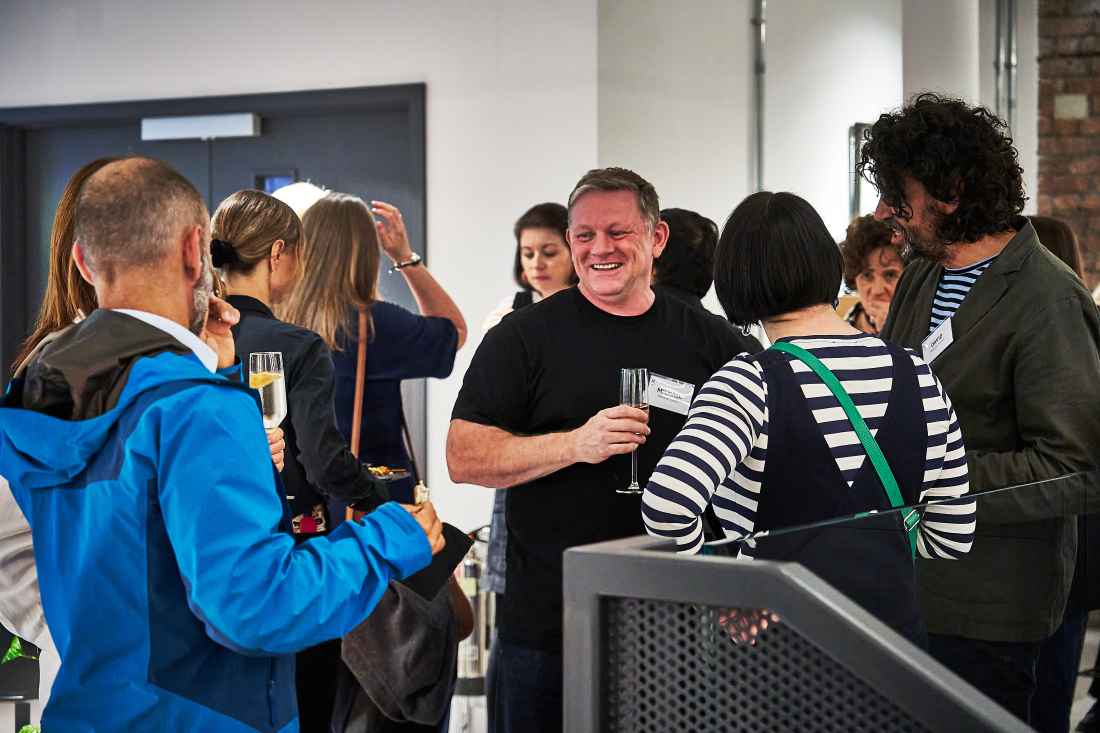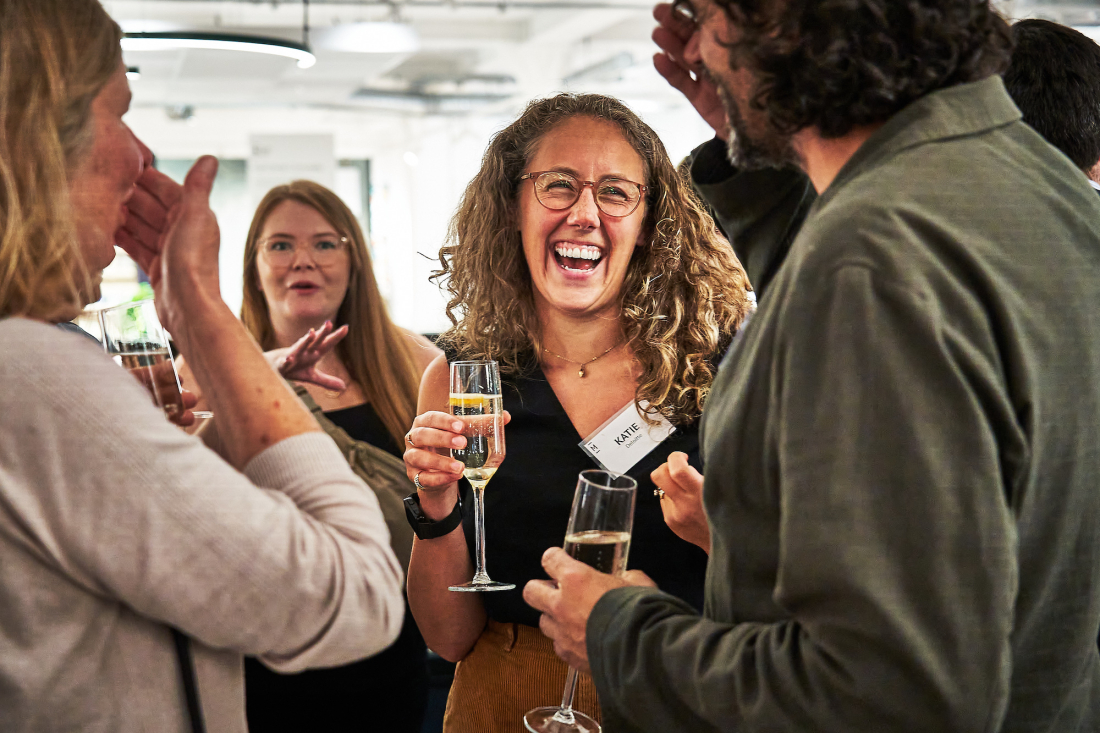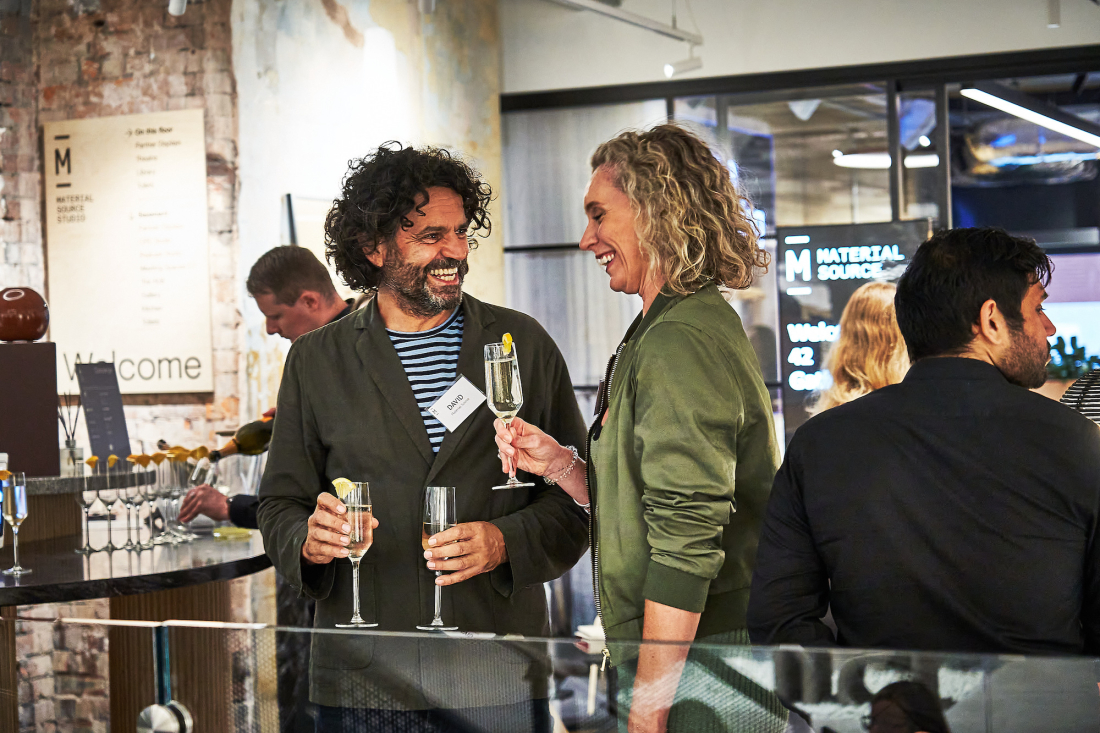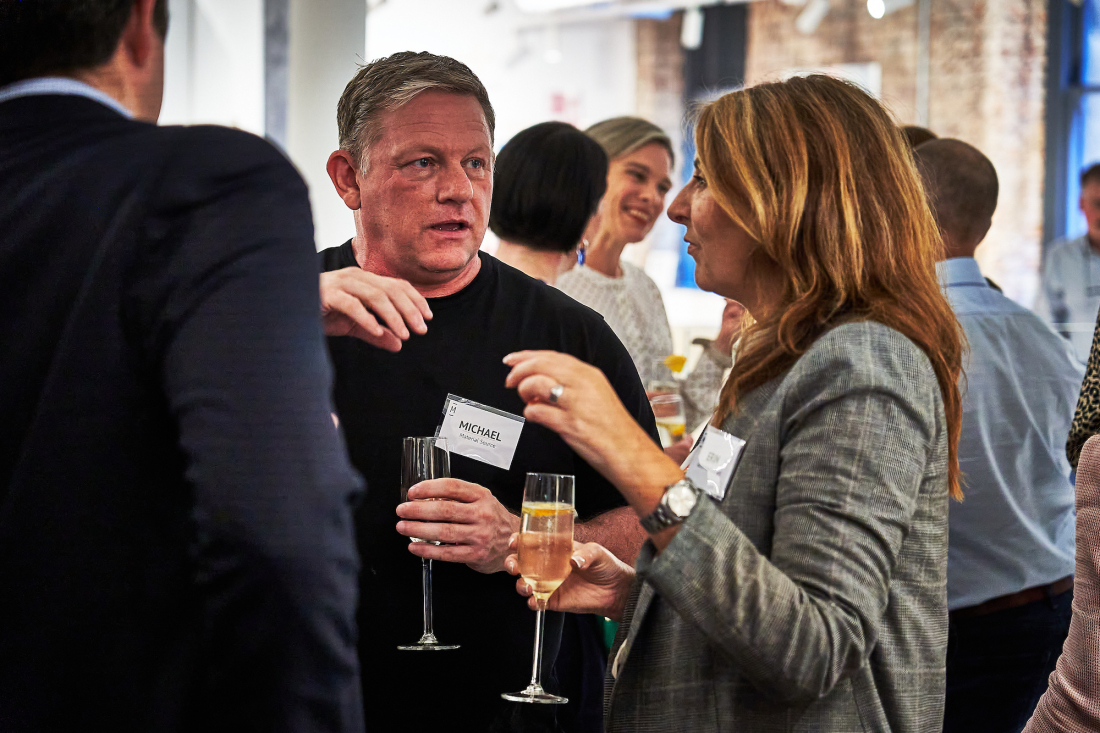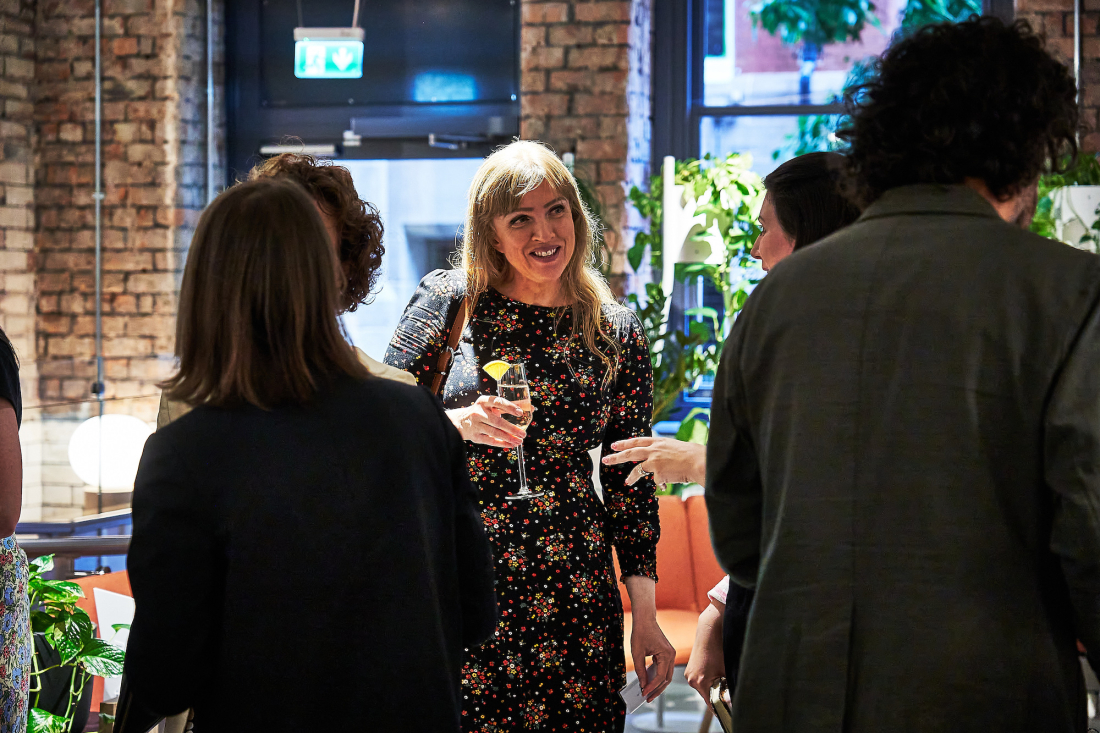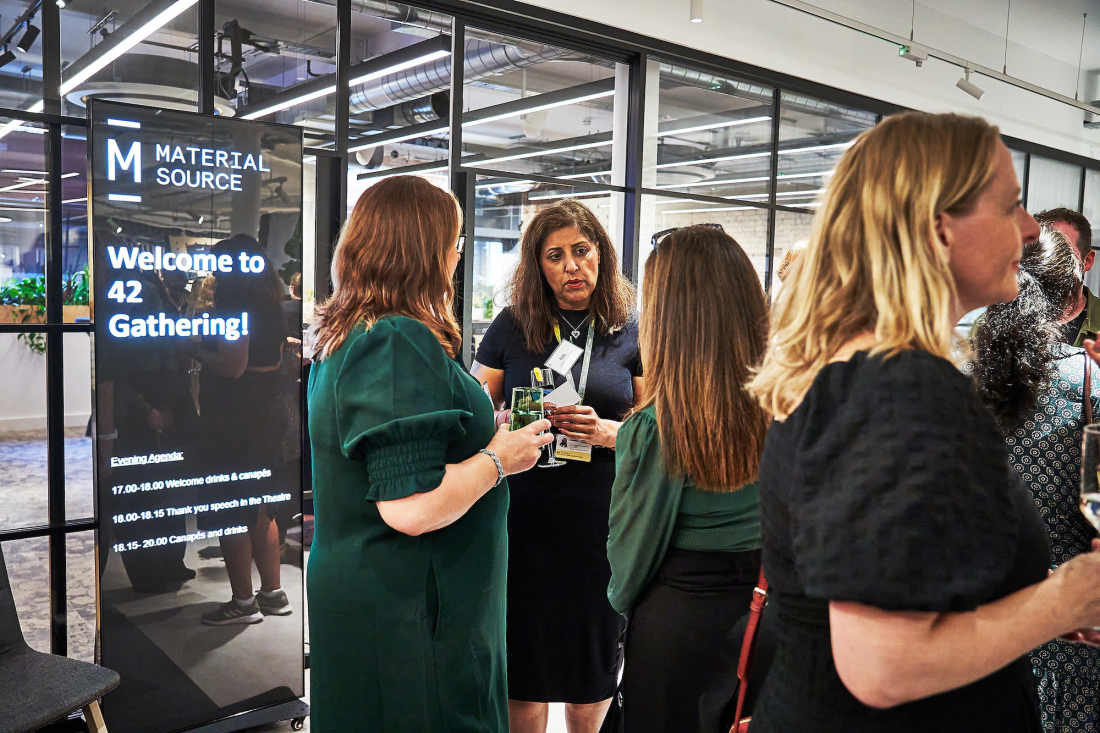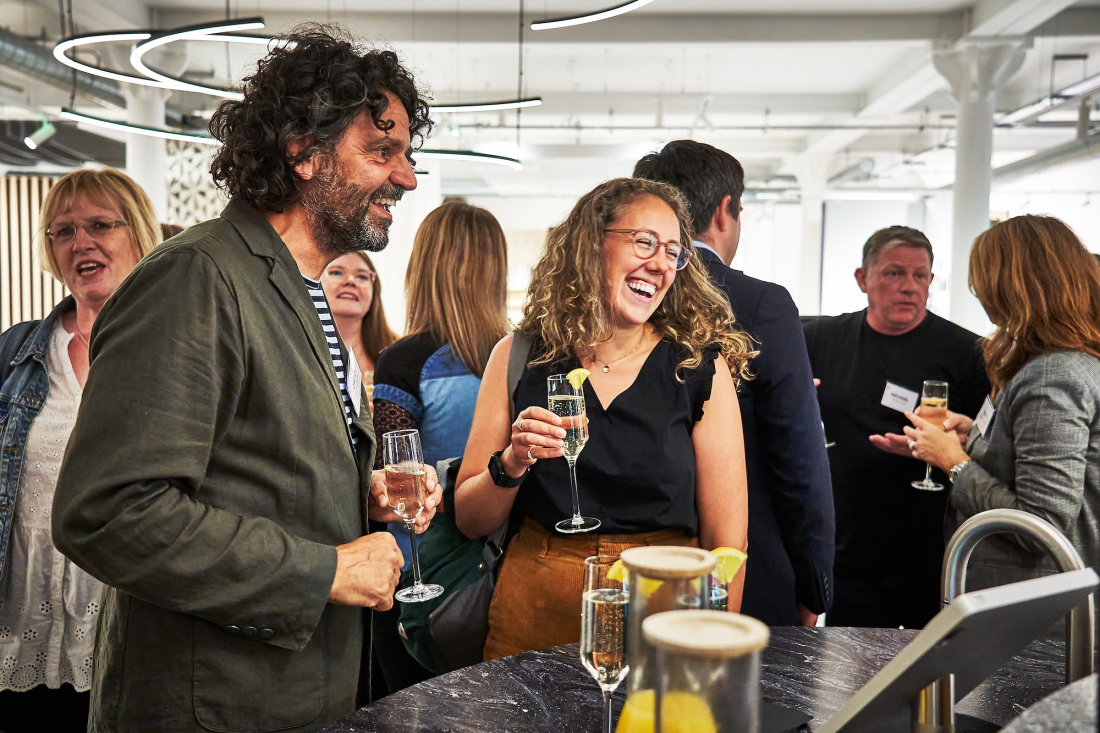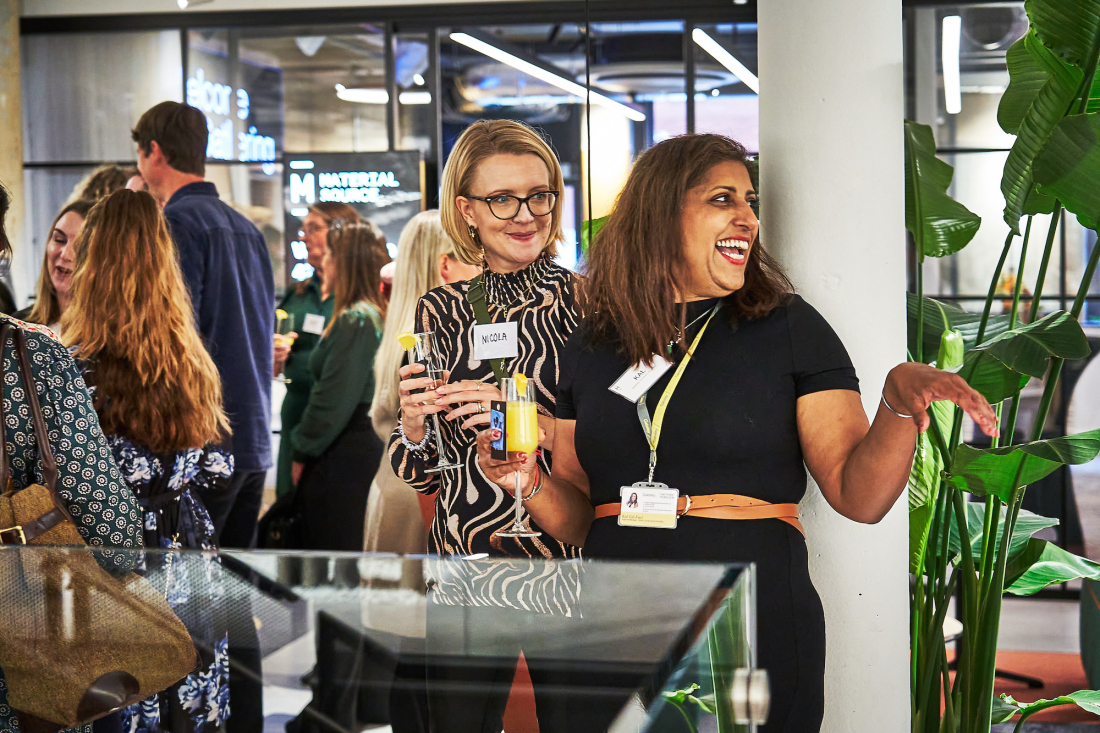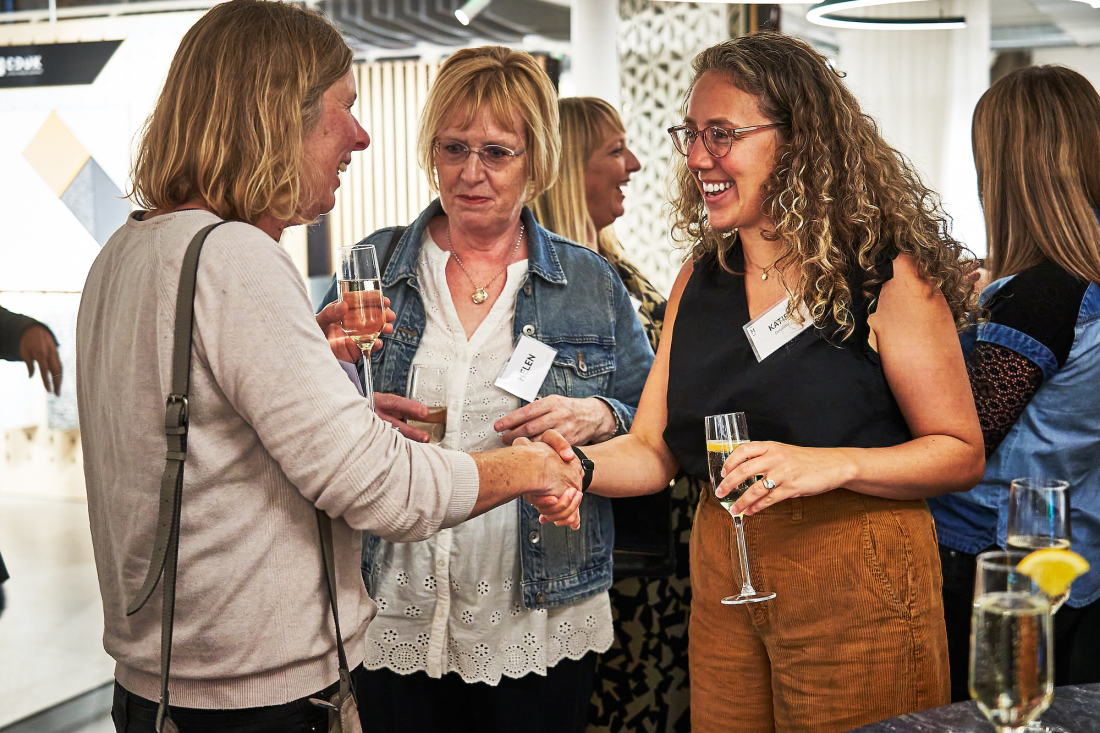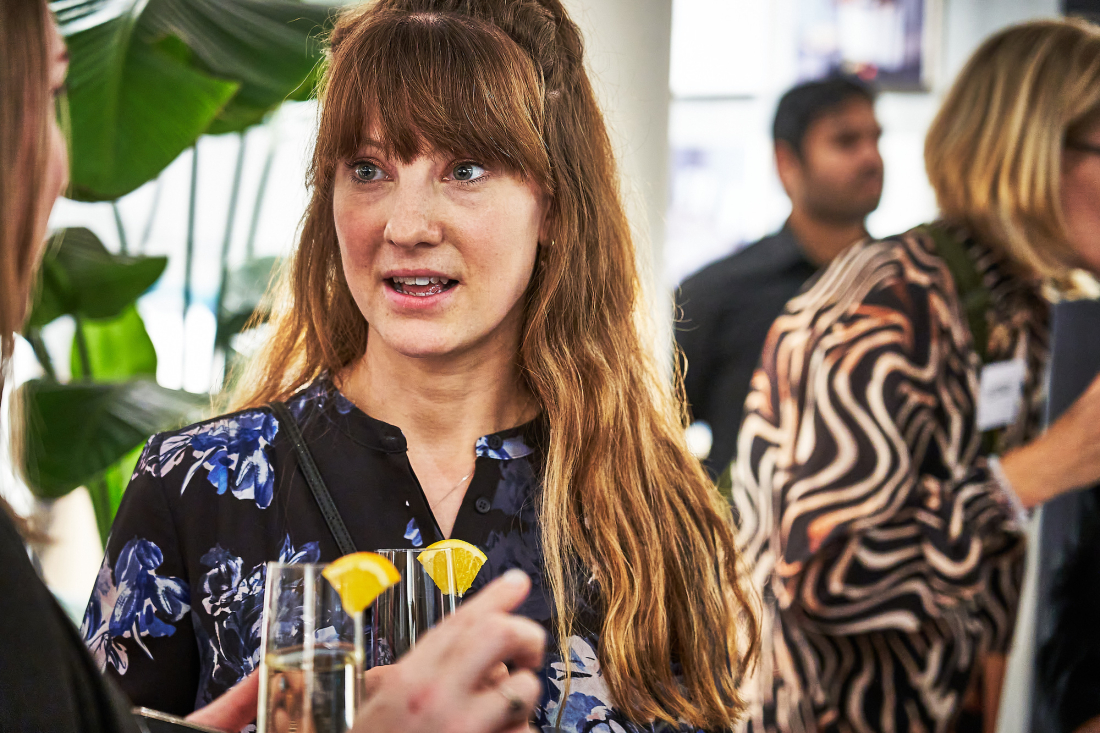 Accompanied by live music, drinks and canapés, Material Source director, and podcast host, David Smalley gave thanks to all those who have given their time to participate in the series, which, to-date, has had thousands upon thousands of listens, and growing weekly. As well as thanking Crown Paints - supporters of 42 Roles in the Built Environment in its entirety from the off.
The joyous enthusiasm in the room was palpable, with many conversations taking place around how 42 Roles is already shaping young minds - playing a part in turning will-be graduates onto careers they may not have previously considered.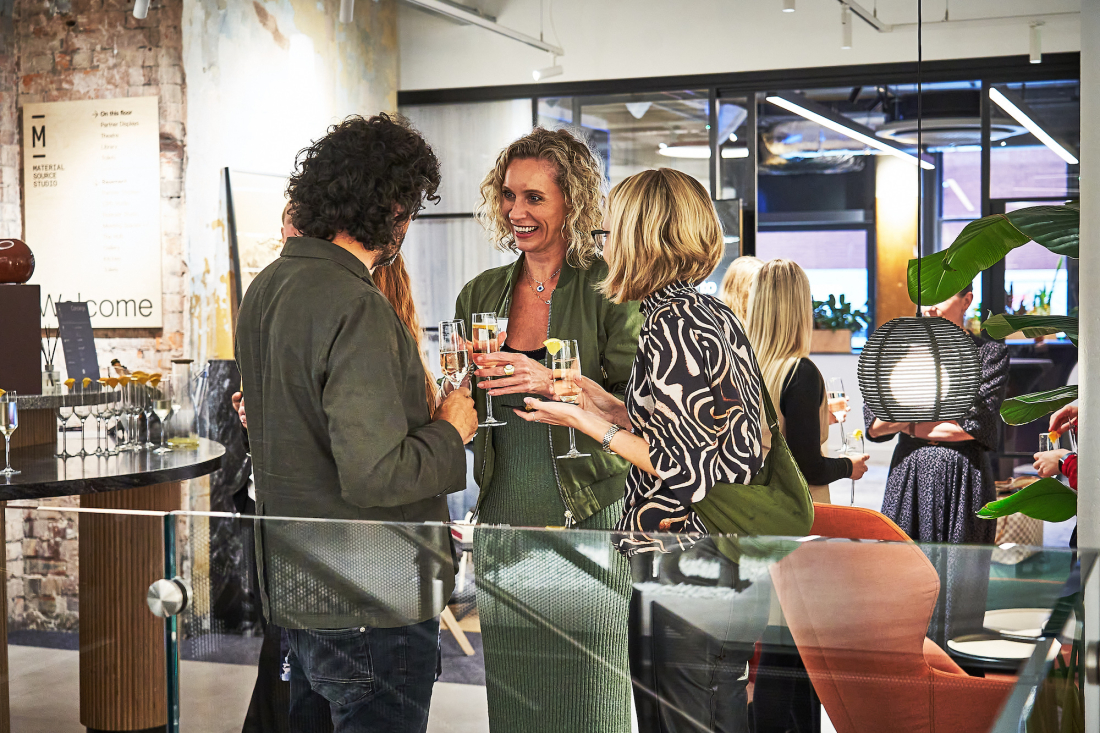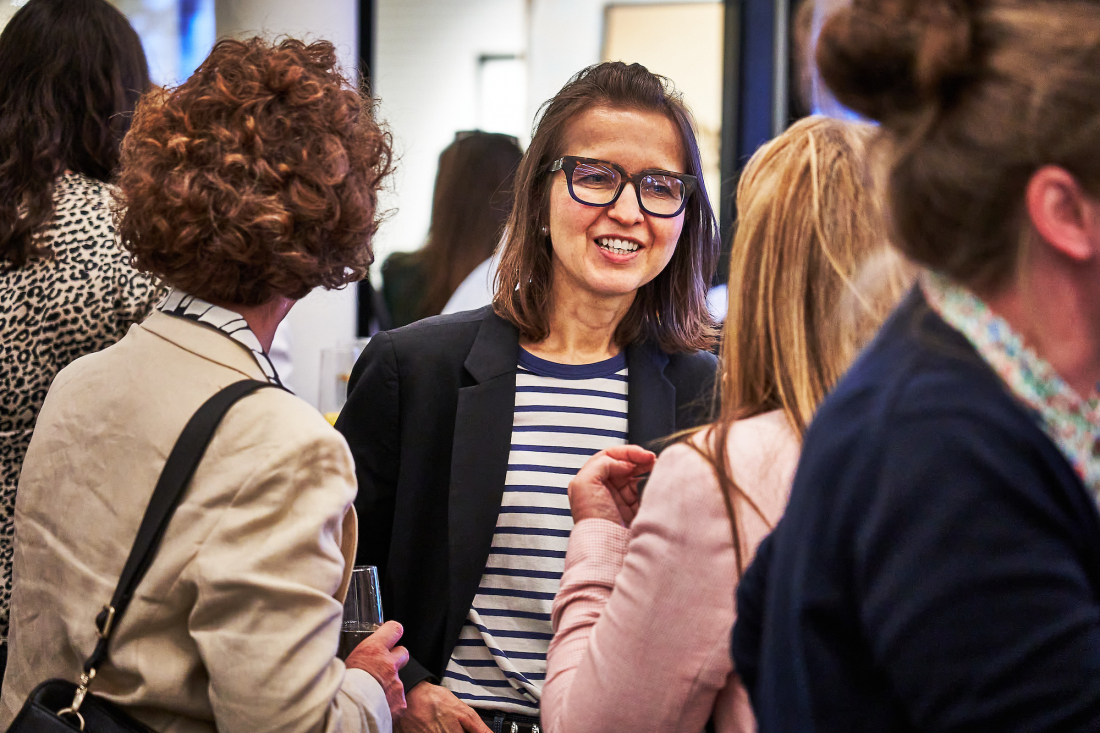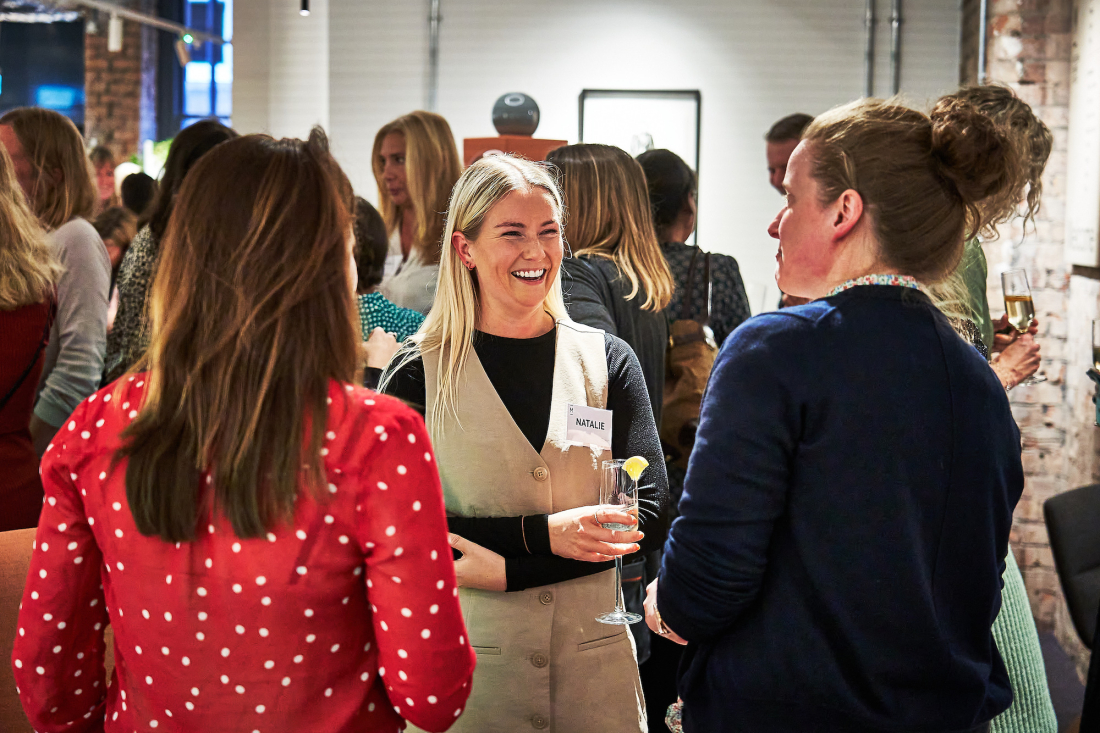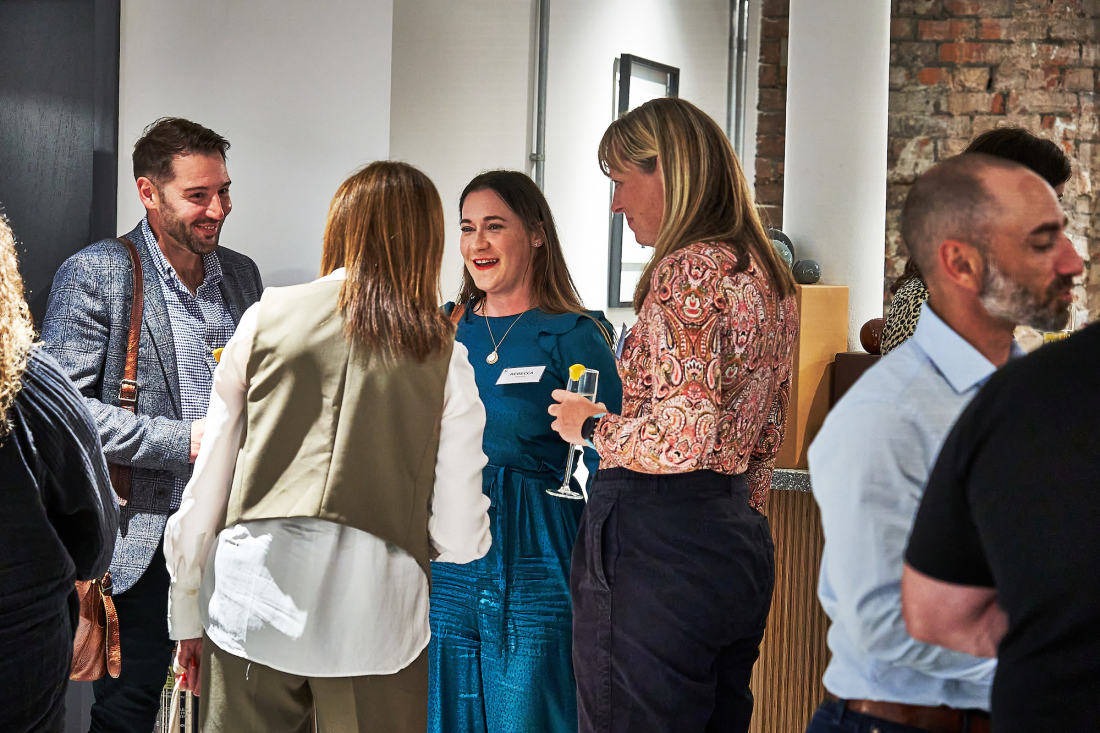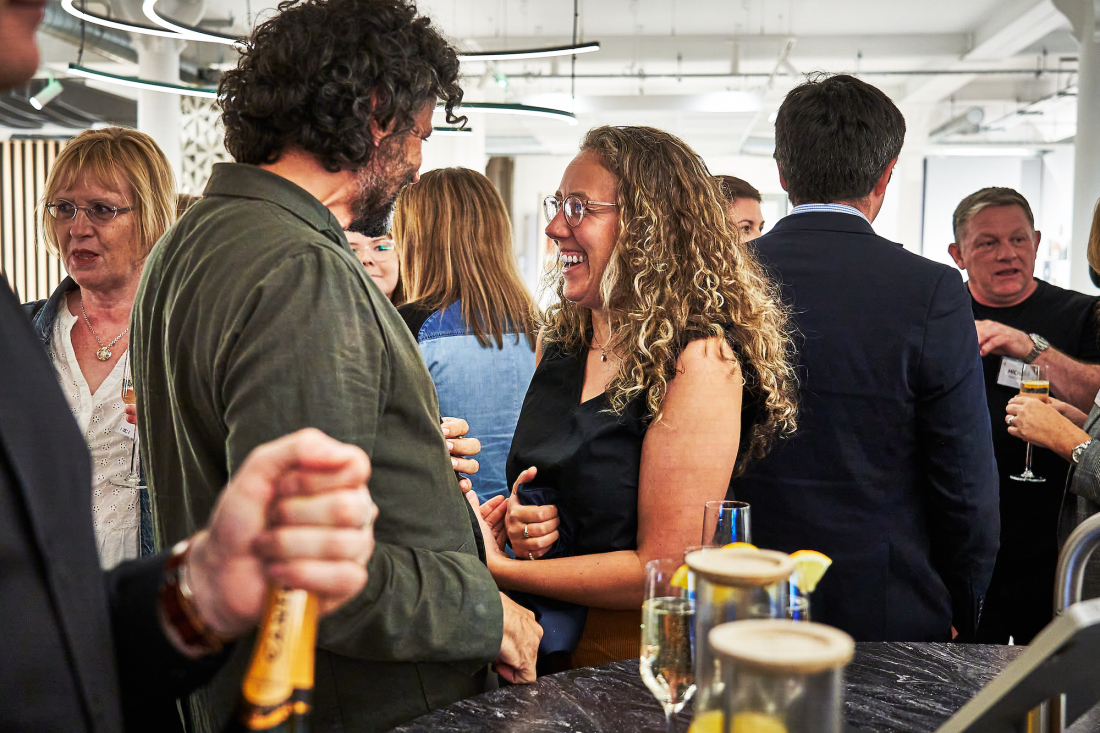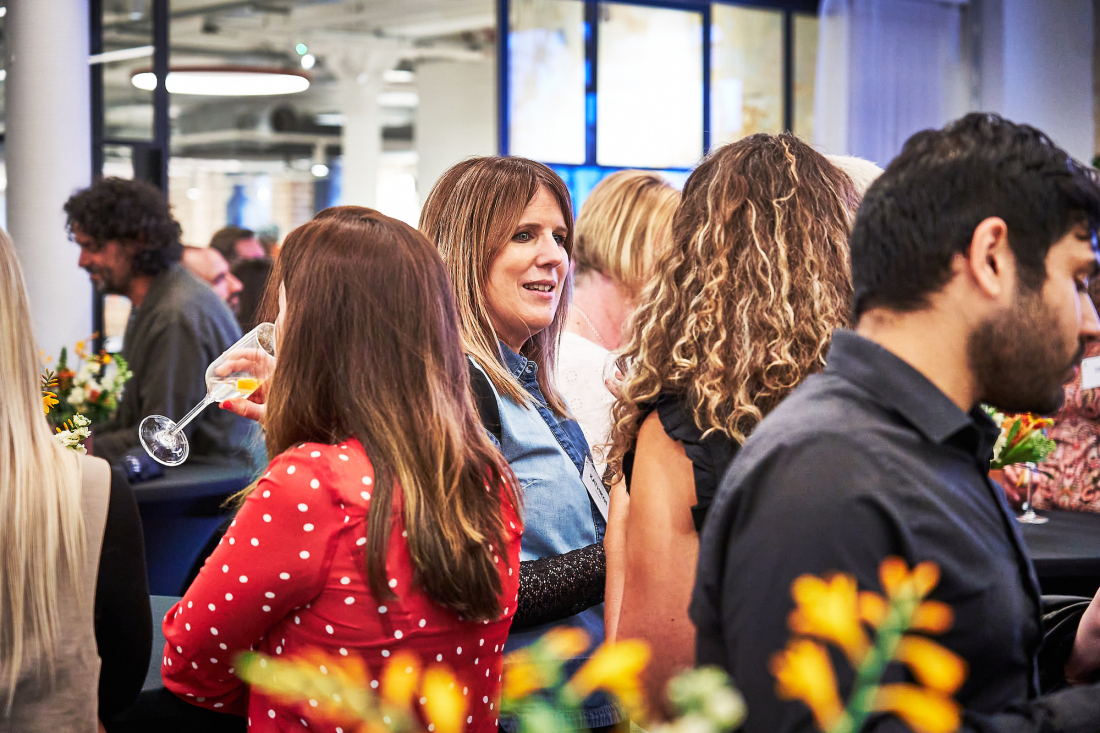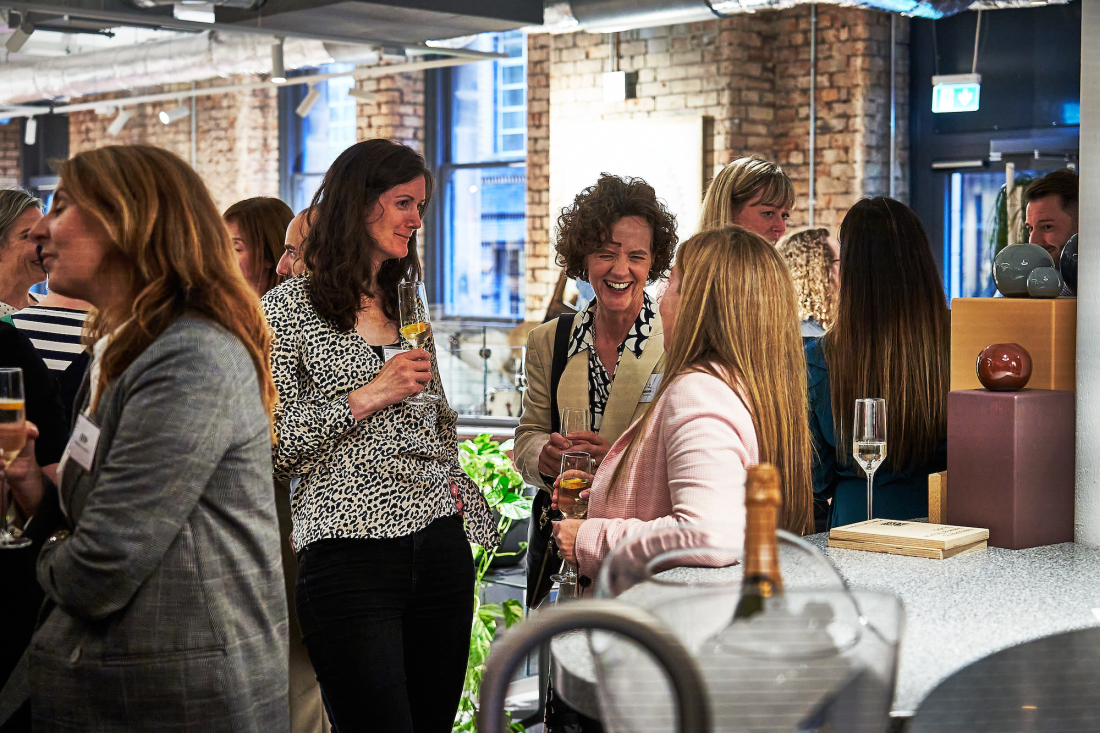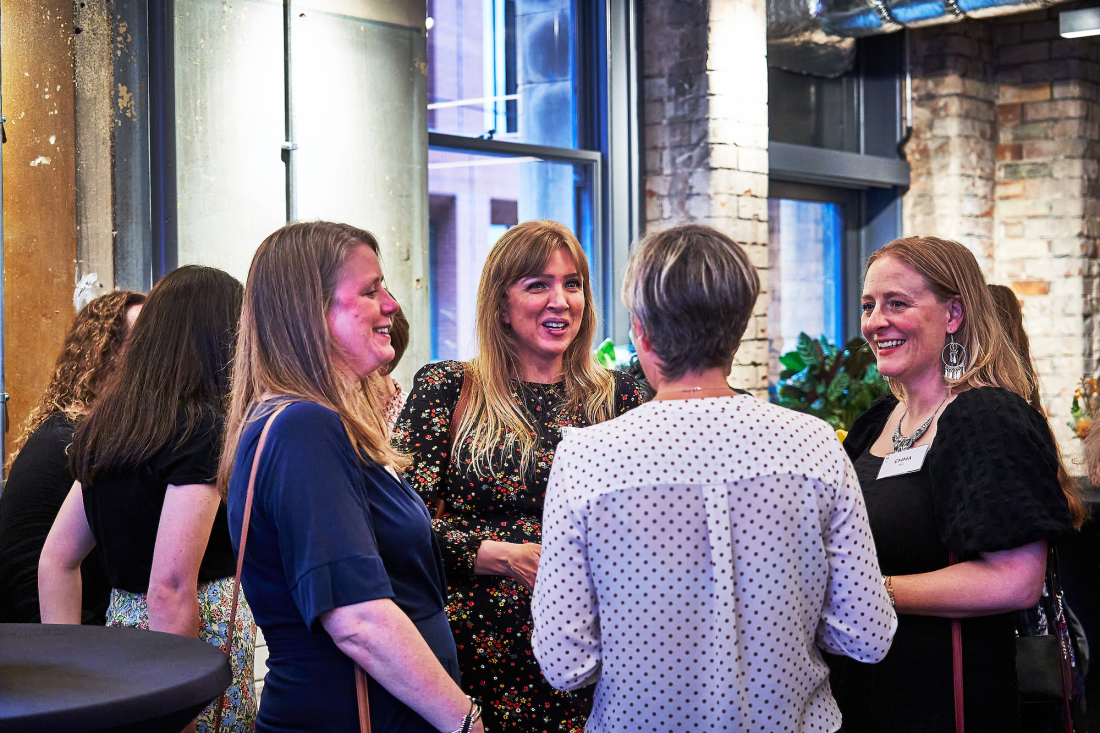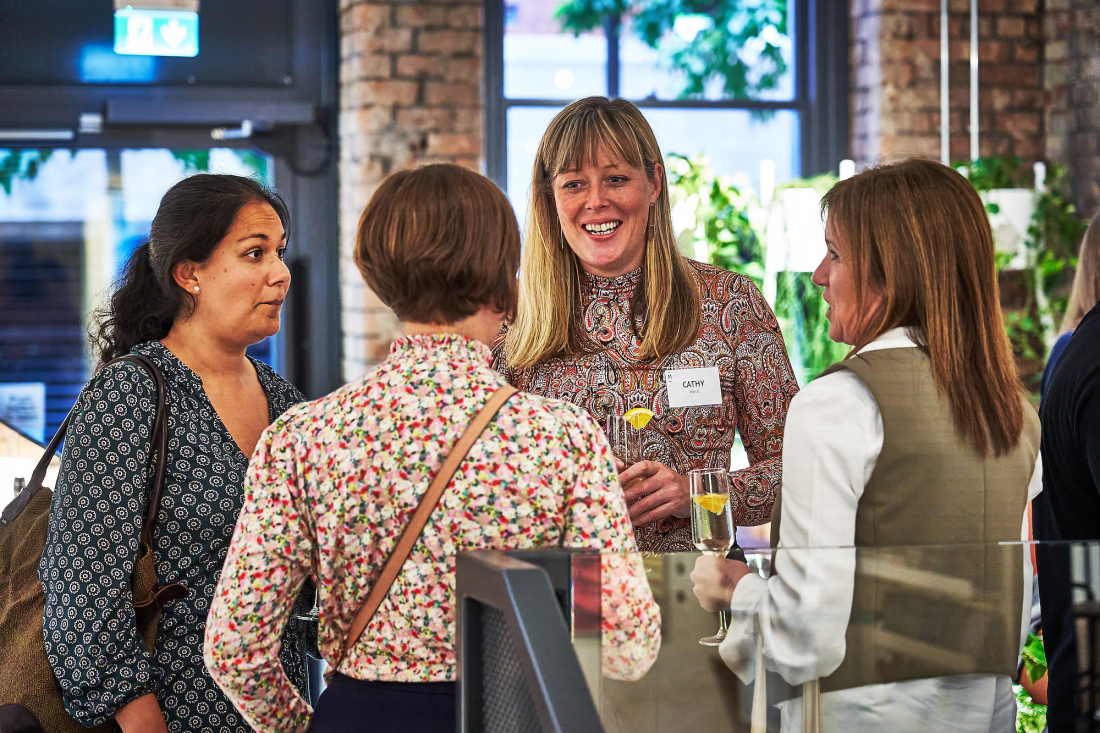 Those from the world of property conversed with sustainability specialists, and lawyers with civil engineers. A multitude of disciplines were represented, and all threw themselves into discussions around pushing the spaces we inhabit further to make them more enjoyable, environmentally-conscious and safe for everyone.
Stay tuned for more updates on what's next to come from the '42', and in the meantime, you can listen to all episodes of 42 Roles in the Built Environment here.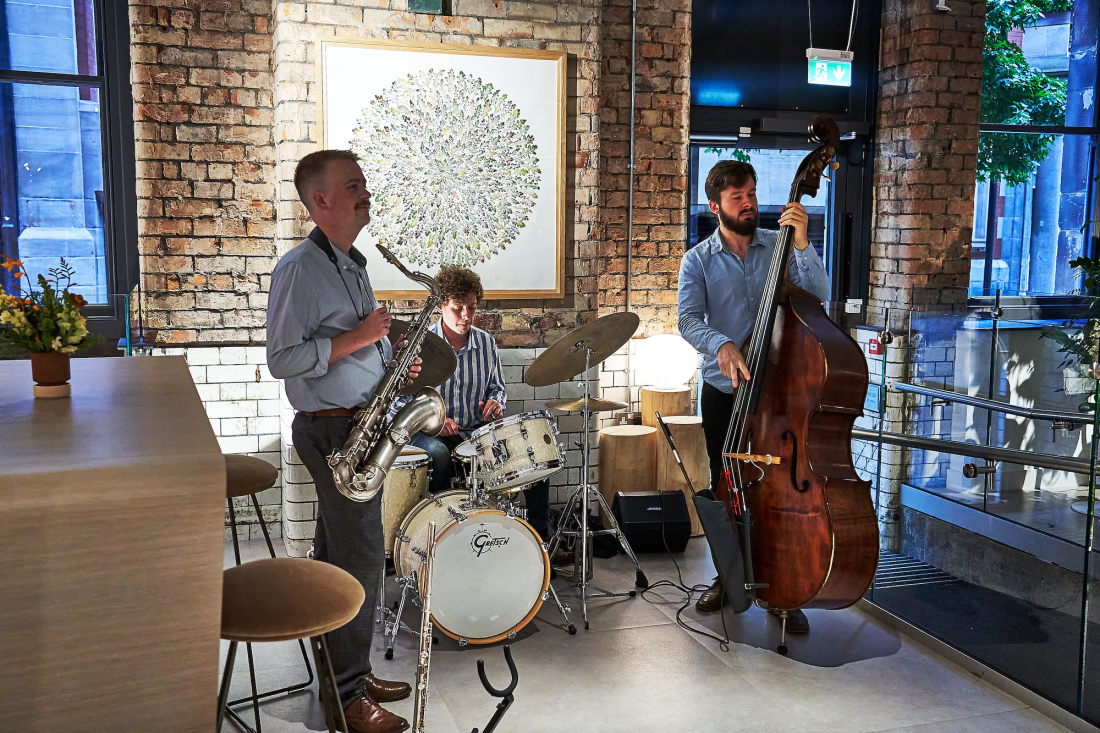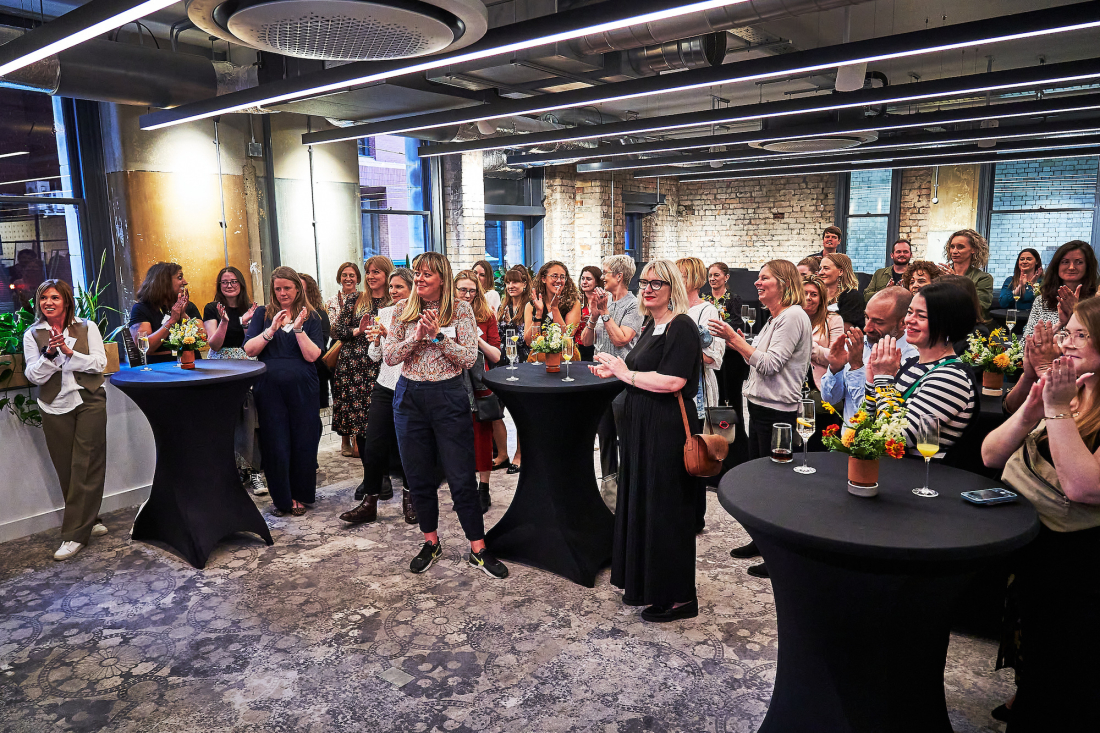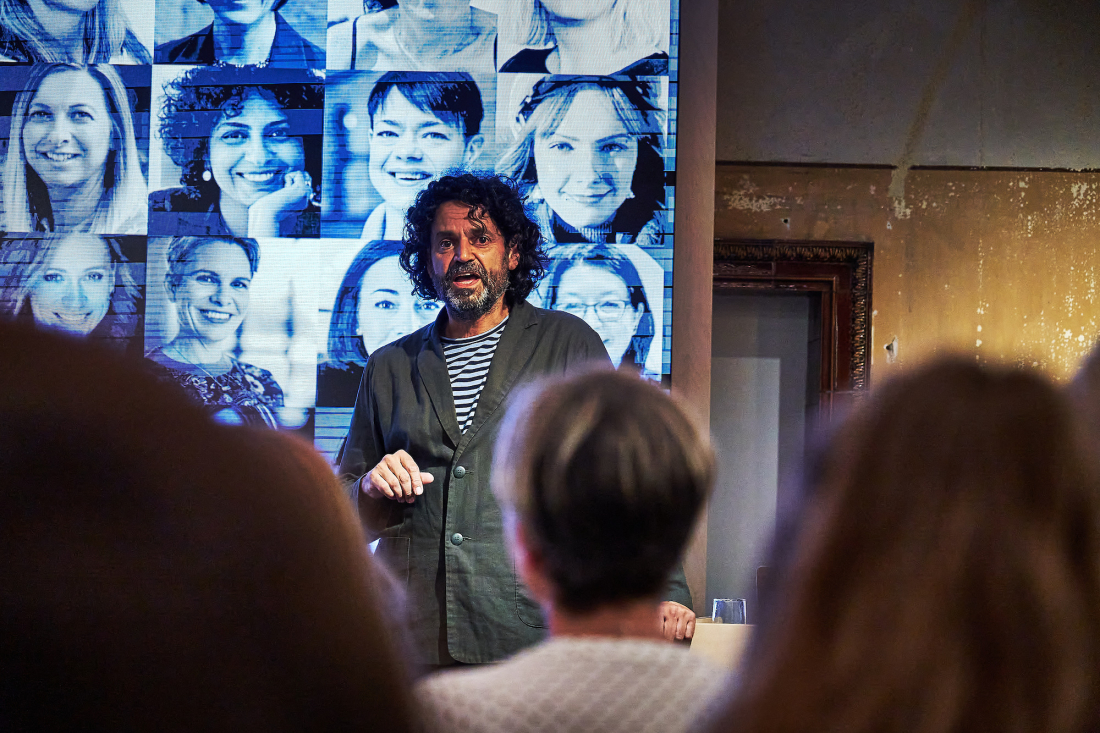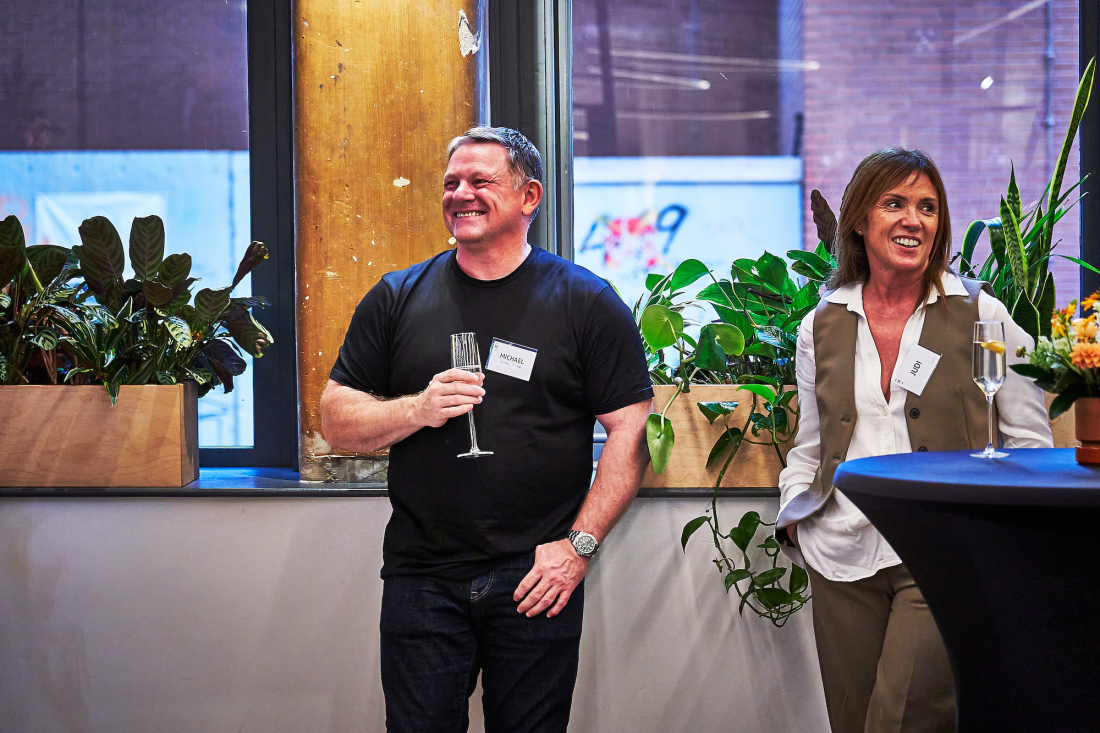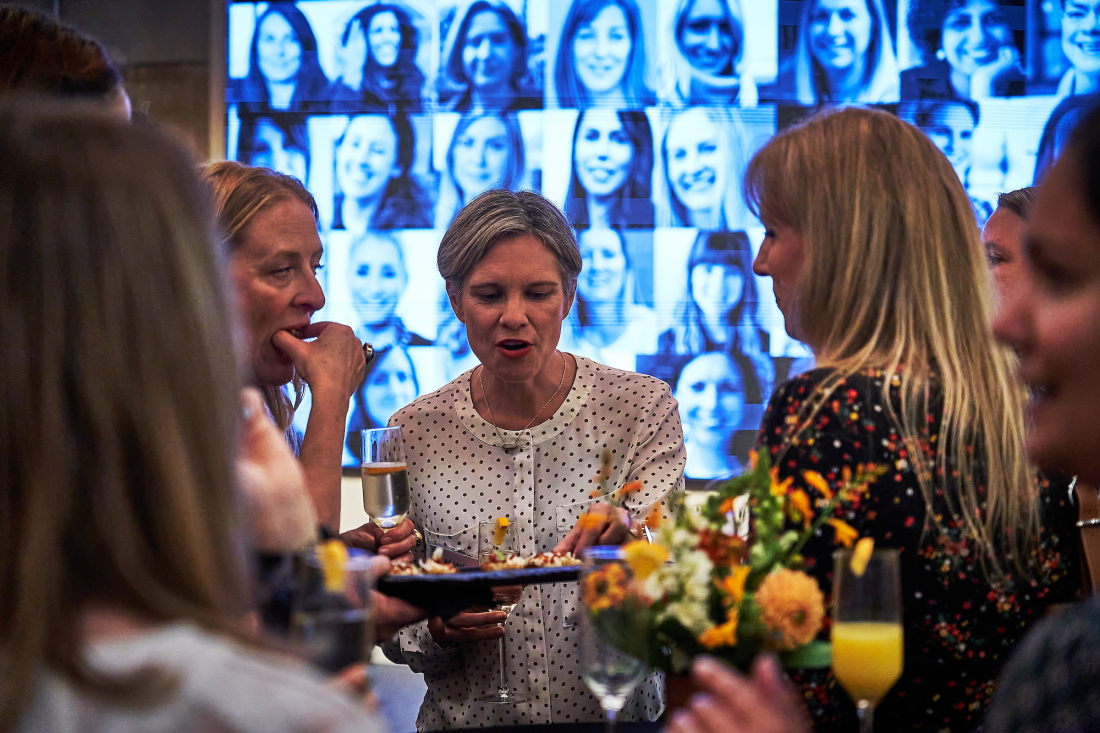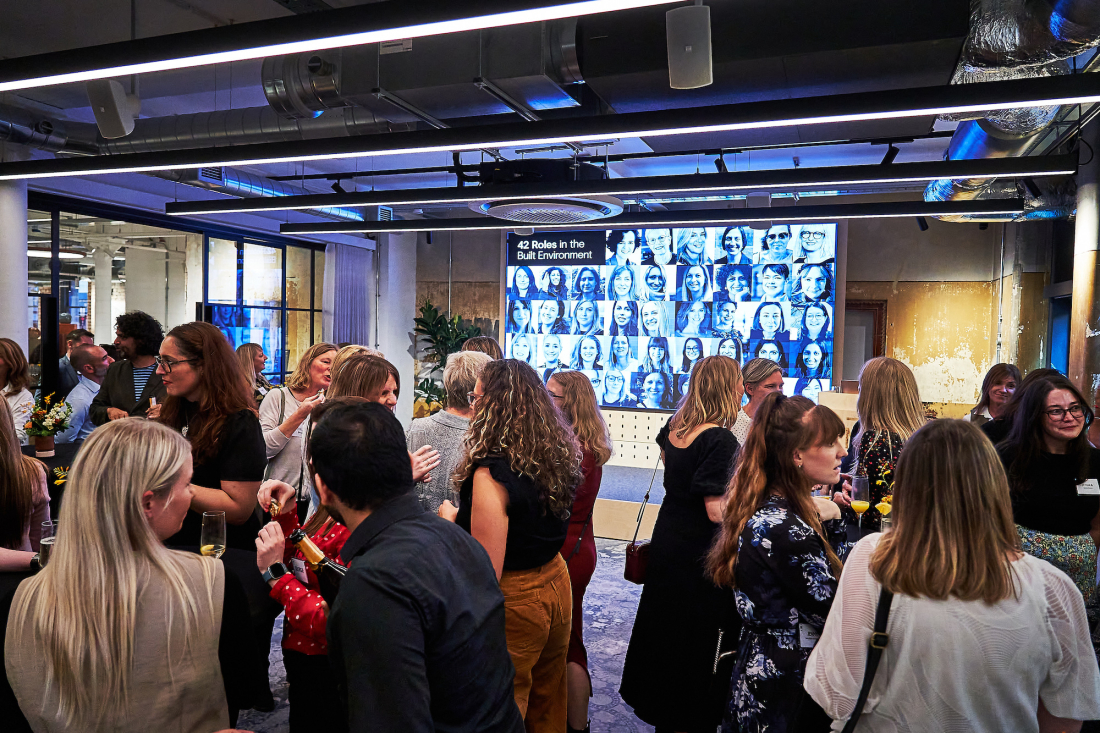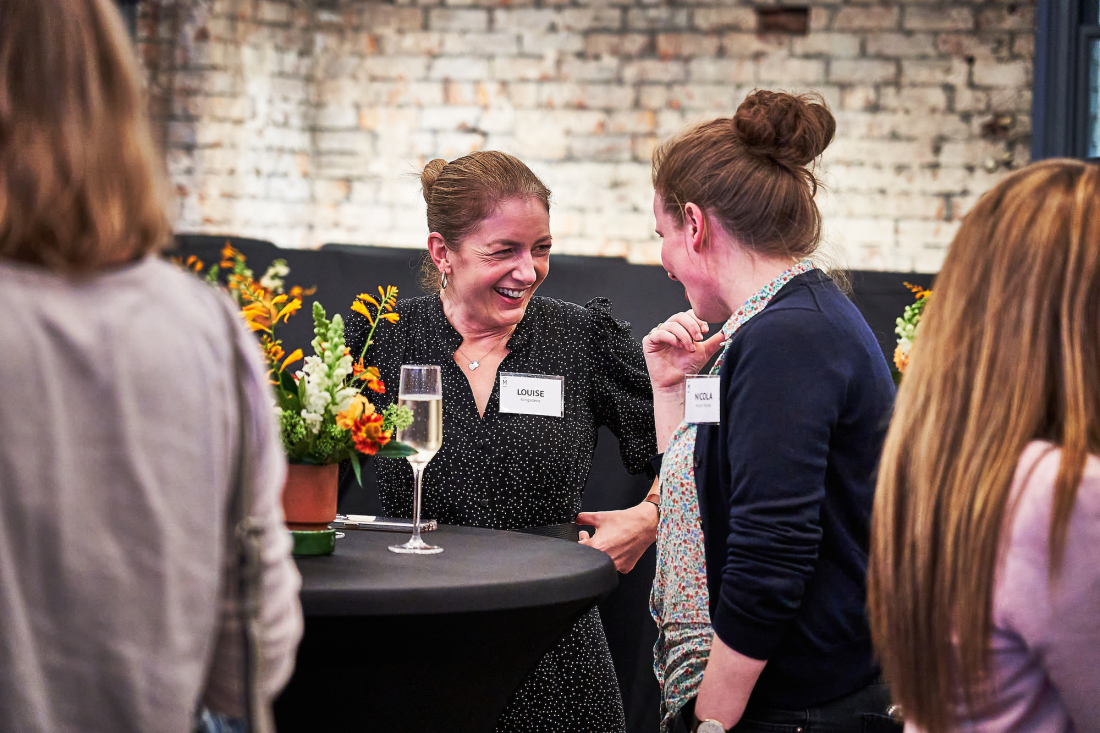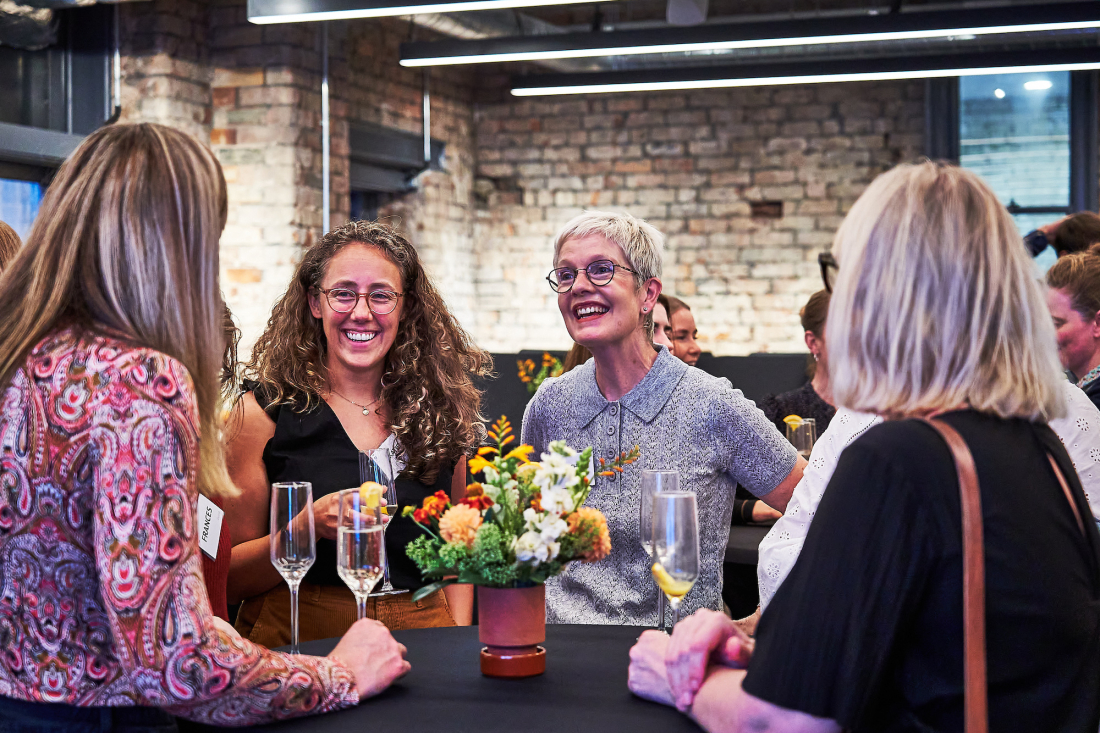 A heartfelt thank you once again to all our guests; to all of you who have listened, downloaded, shared and rated; and to our series sponsors, Crown Paints. Your continued support is sincerely appreciated.
What would you like to see next from the '42'? Drop us a line and let us know.
All images: Tim Ainsworth