Full Circle Concrete installation opens at Material Source Studio, Manchester.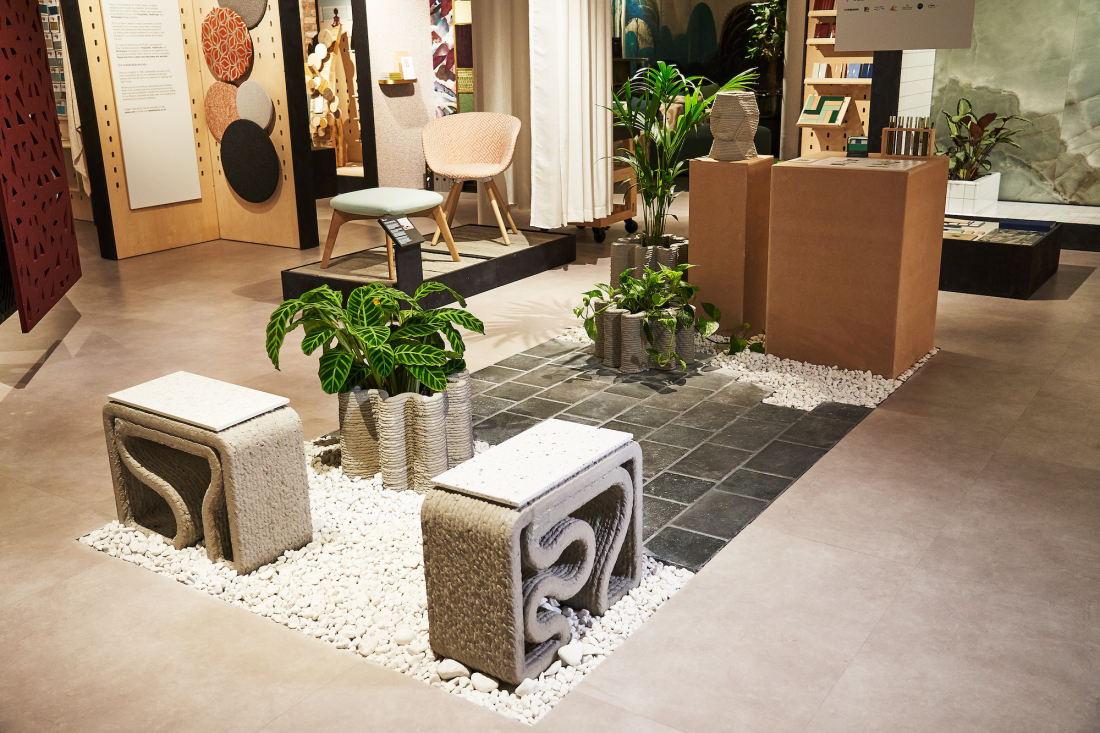 Concrete has been widely criticised for its energy consumption and linear life span. But alternative solutions have been lacking. Until now. Tackling this ecological crisis is the 3D additive and digital manufacturing hub, PrintCity, at Manchester Metropolitan University.
Housed in the industrial heart of Manchester, their collaborative team of manufacturing experts, designers and engineers continually push the boundaries of 3D printing technology. PrintCity's groundbreaking project, CIRMAP explores the architectural potential of concrete waste, excavated from construction sites across Europe.
In our latest exhibition at Material Source Studio, Manchester, we celebrate the innovation happening on our doorstep, as we 3D print our way towards a more circular construction industry.
CIRMAP is an Interreg North-West Europe funded project, focused on developing 3D printing mortars using Recycled Fine Aggregates (RFA).
In North-West Europe, 65 Mt of RFA is generated annually from demolition waste, whereas 54 Mt of sand is extracted from marine environments. Sand is the second most consumed natural resource on Earth. Therefore, using RFA as a substitute for sand would save on natural resources and preserve marine environments.
To demonstrate a successful application of RFA, partner organisations from the UK, France, Germany, The Netherlands, and Belgium - the CIRMAP consortium - developed a new mixture proportioning method with RFA, printing 25 customised street furniture designs to be installed in cities across North-West Europe.
The structures – showing the development of the UK mortar through street furniture designs - were designed and printed by researchers and students at PrintCity, the Manchester Metropolitan University's 3D printing hub for research, education, and business. The final pieces will be installed on the University's Birley Fields Campus, and in Rochdale and Heywood Cemeteries.
Here, Nick Hurst, Research Associate at PrintCity, tells us more about the project.
Can you please give us a brief overview of the project?
"3D concrete printing is an emerging industry as businesses and research institutions across the world adopt the technology. However, issues persist around material consumption. It is not commonly known that sand, a key component in concrete and mortar, is a heavily depleted natural resource and sand reserves are in limited supply. To combat this the CIRMAP project has identified the potential of recycled fine aggregates as an alternative material to sand. Together, with our partners in Europe, we have developed the new mortar formulations and utilised the benefits of 3D printing to create unique urban furniture designs that serve as a demonstrator of both the material and machine."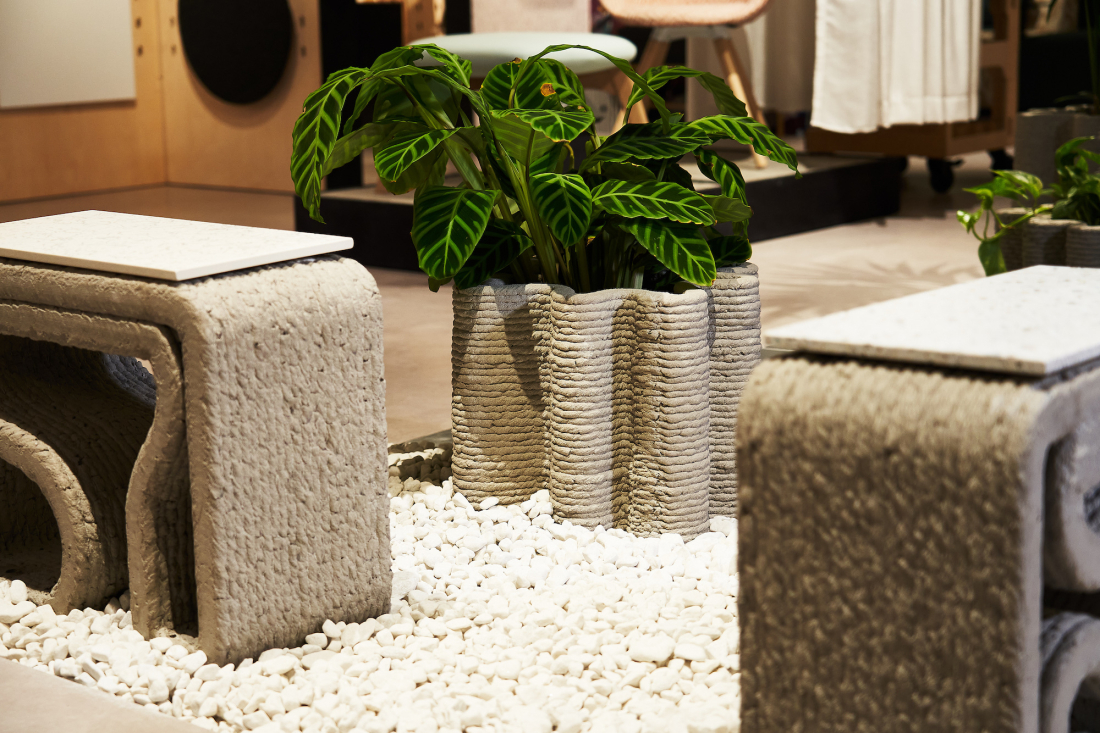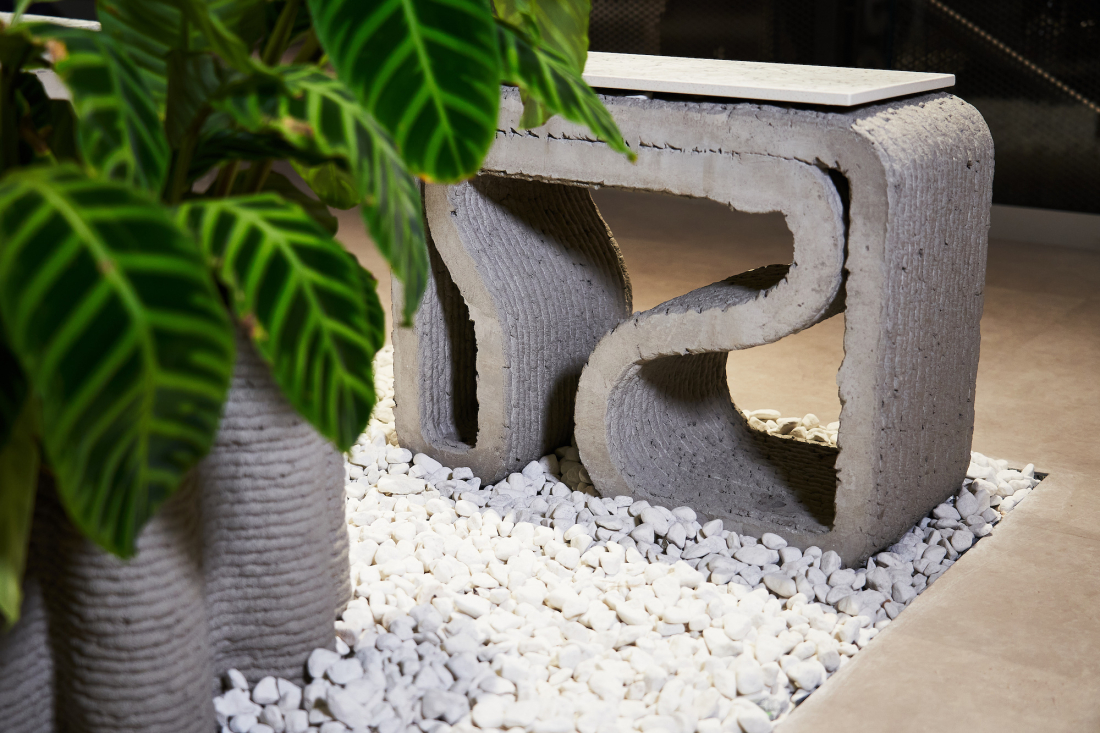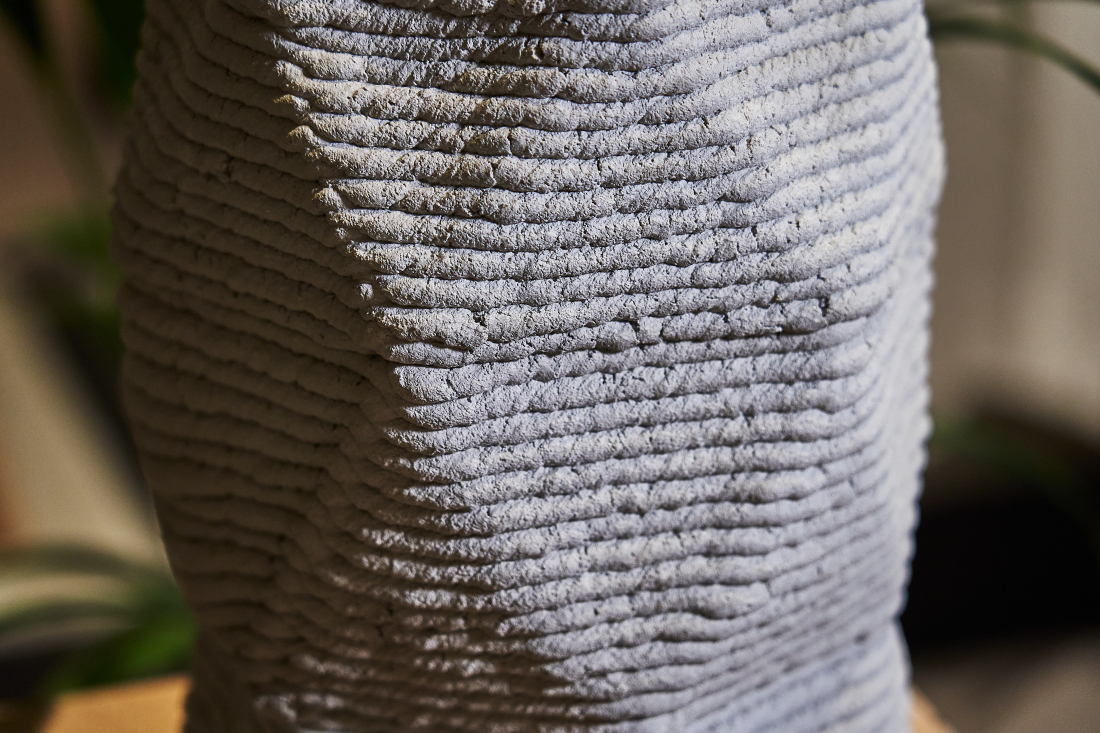 How are you involved?
"We have been involved throughout all stages of the project from theory to final product. We led on the initial study and development of the mortars and have used our 3D printing expertise at PrintCity to adapt the formulas for 3D printing and scale up early test prints to full scale prototypes and final designs. Altogether, our students and technicians have designed 5 pieces of street furniture that will be installed in Greater Manchester."
What's the long term aim of this project in terms of impacting the construction of our built environment?
"Ultimately CIRMAP is a circular economy project. The findings from our research will be disseminated to industry and used to identify new market opportunities with recycled fine aggregates and bespoke urban furniture and landscape applications. Furthermore, the adoption of 3D printing in the industry will free designers from conventional manufacturing constraints, reduce manufacturing costs and reduce negative impacts on the environment through localised production."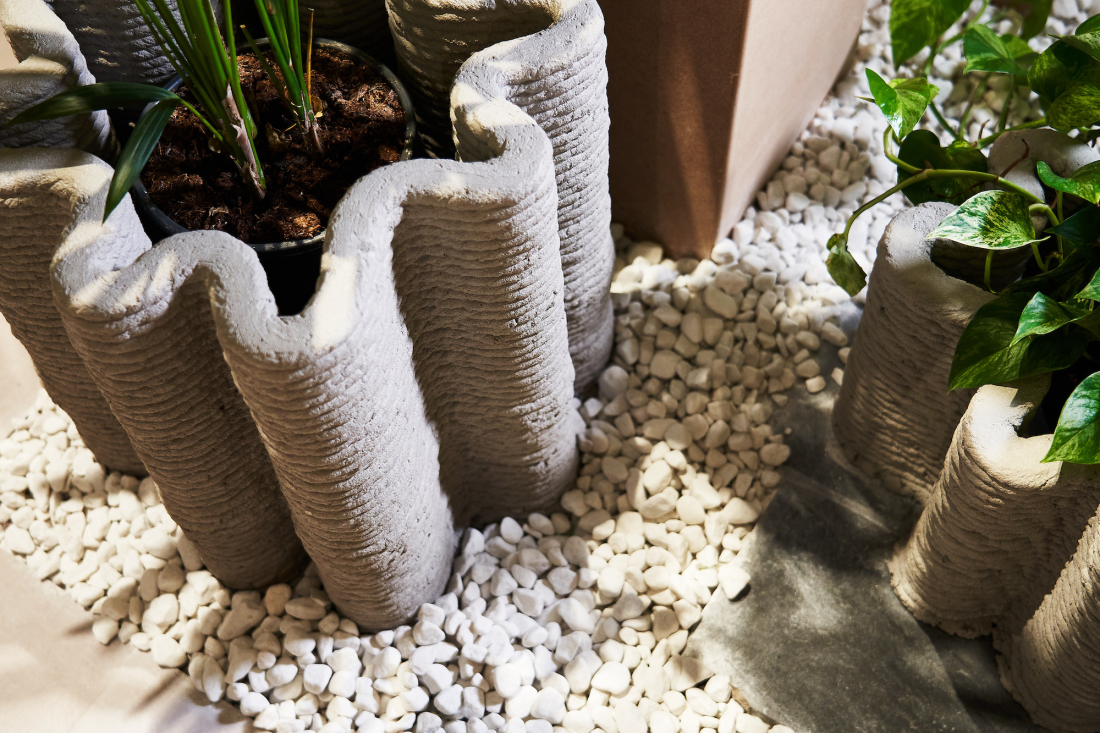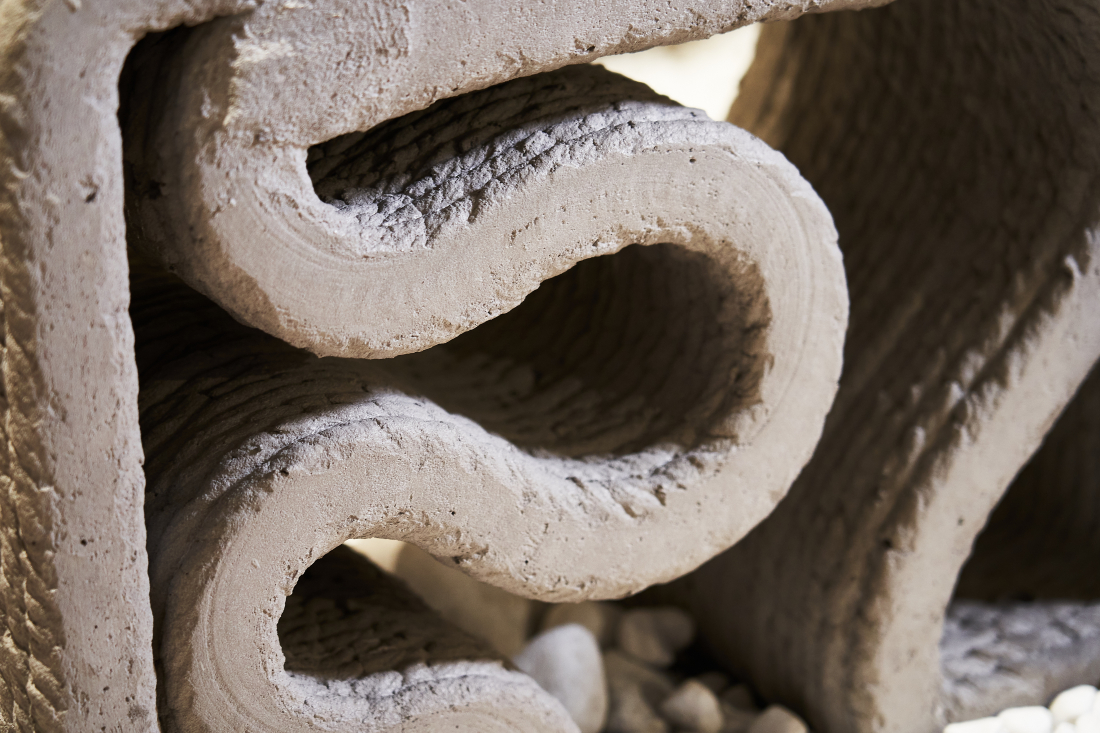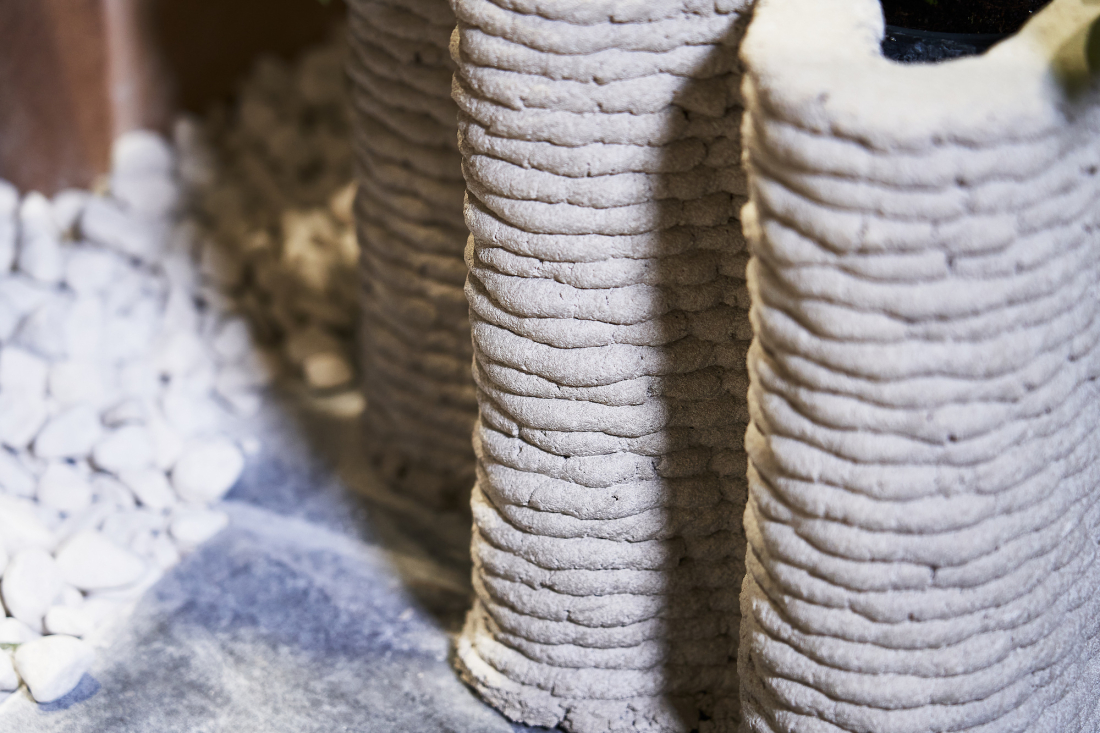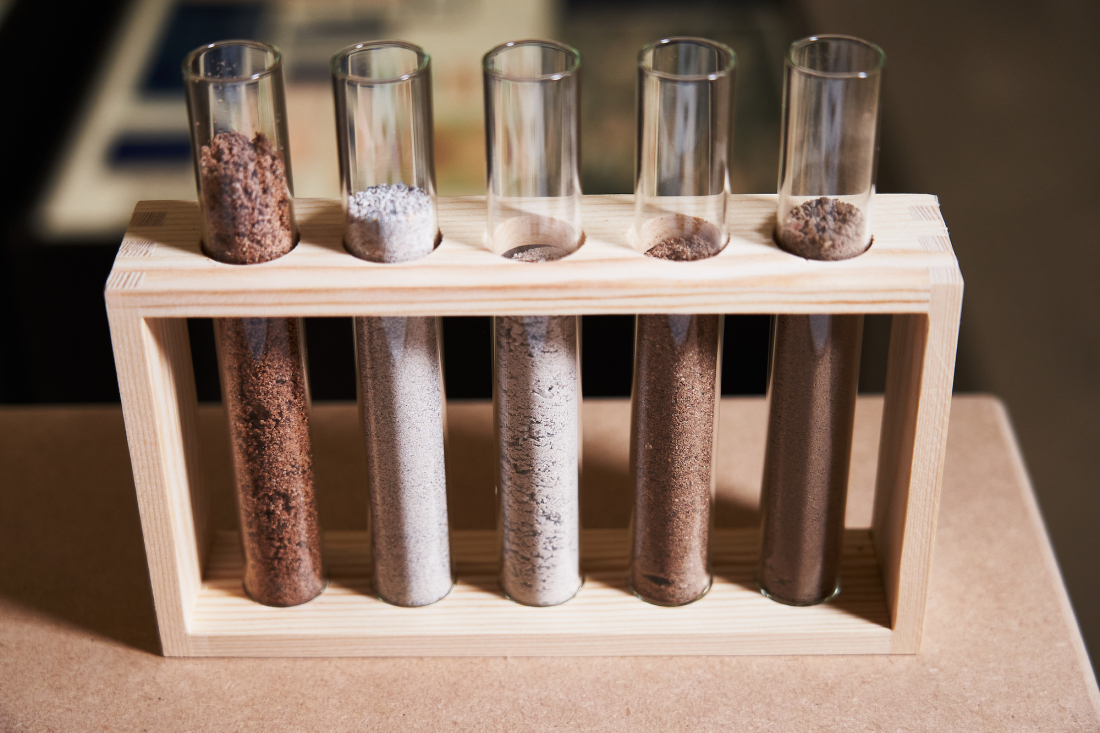 How can interested businesses/manufacturers get involved?
"For business interested in engaging with the CIRMAP project and the dissemination of our results please visit the CIRMAP website where you can find the contact details of the CIRMAP lead partner. Businesses can also engage with us here at PrintCity where we can work with you in several ways including collaborative research and commercial projects. We also run the MSc course in Digital Design and Manufacturing for those interested in further study. Please visit the PrintCity website for further information."
What's the next stage of the project?
"The project is now entering its final stages. We have recently completed our 3D printing campaign and will be installing our final street furniture designs in Rochdale and Heywood cemeteries and on the Manchester Metropolitan University campus."
What does it mean to be exhibited at Material Source Studio?
"We are proud to see our 3D prints exhibited at the studio. Material Source has provided a great platform to raise awareness of the CIRMAP project, but also to celebrate the amazing achievements of our talented researchers, technicians, and students."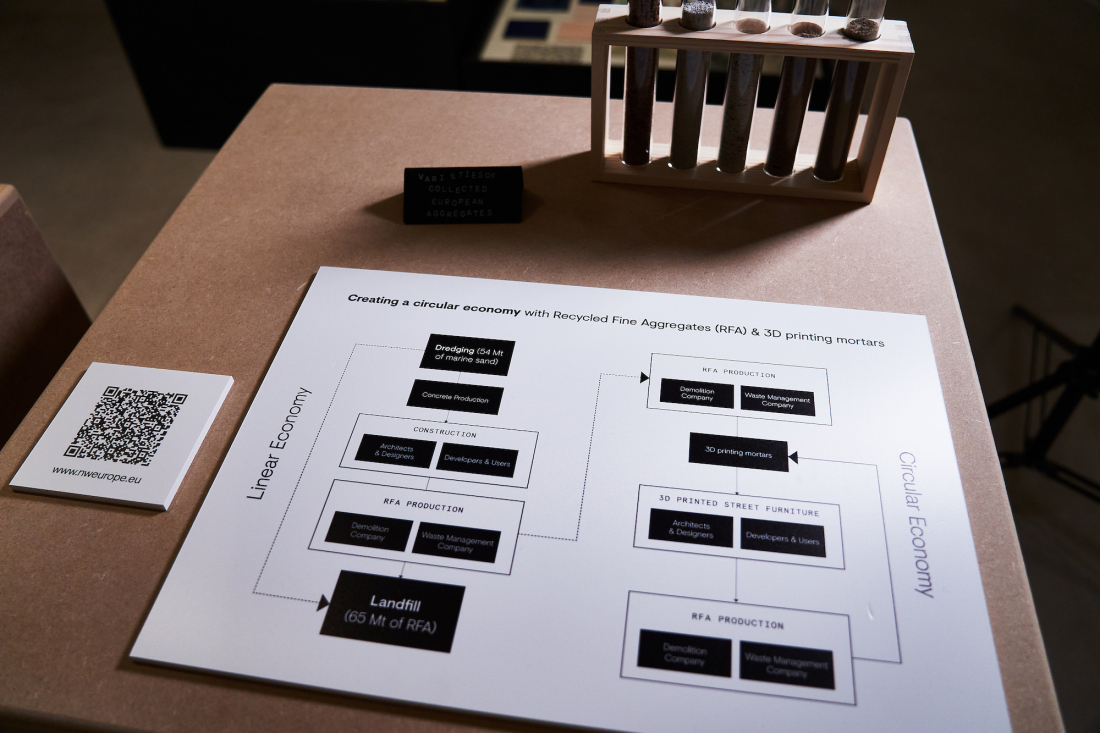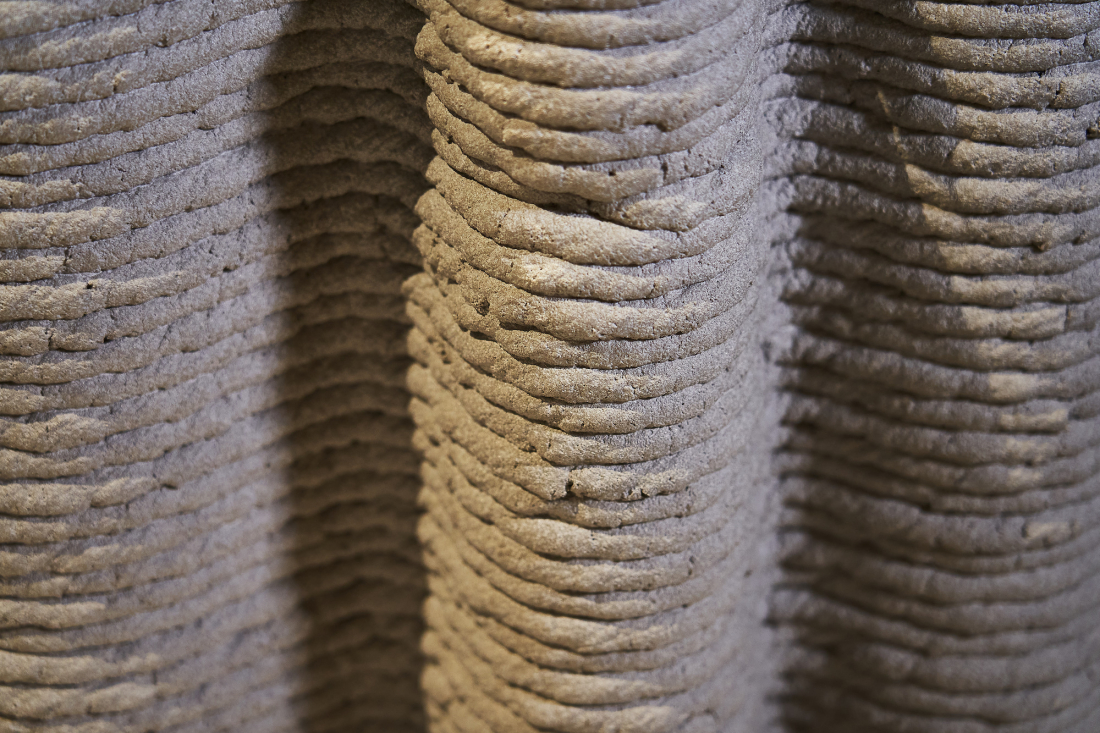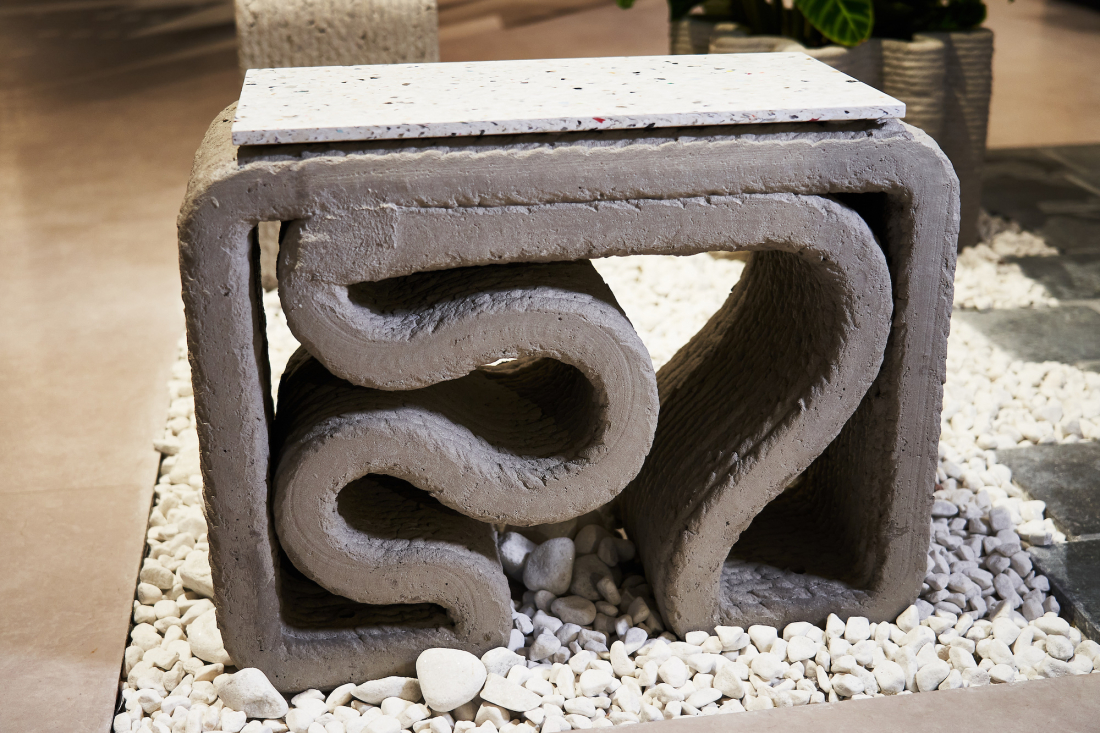 Many thanks to CDUK for supplying Polygood® tops for the benches. Click here to find out more.
Our exhibition, Full Circle Concrete, is now open at Material Source Studio, Manchester.