Pallavi Dean, founder and creative director of studio Roar on defying expectations & breaking barriers.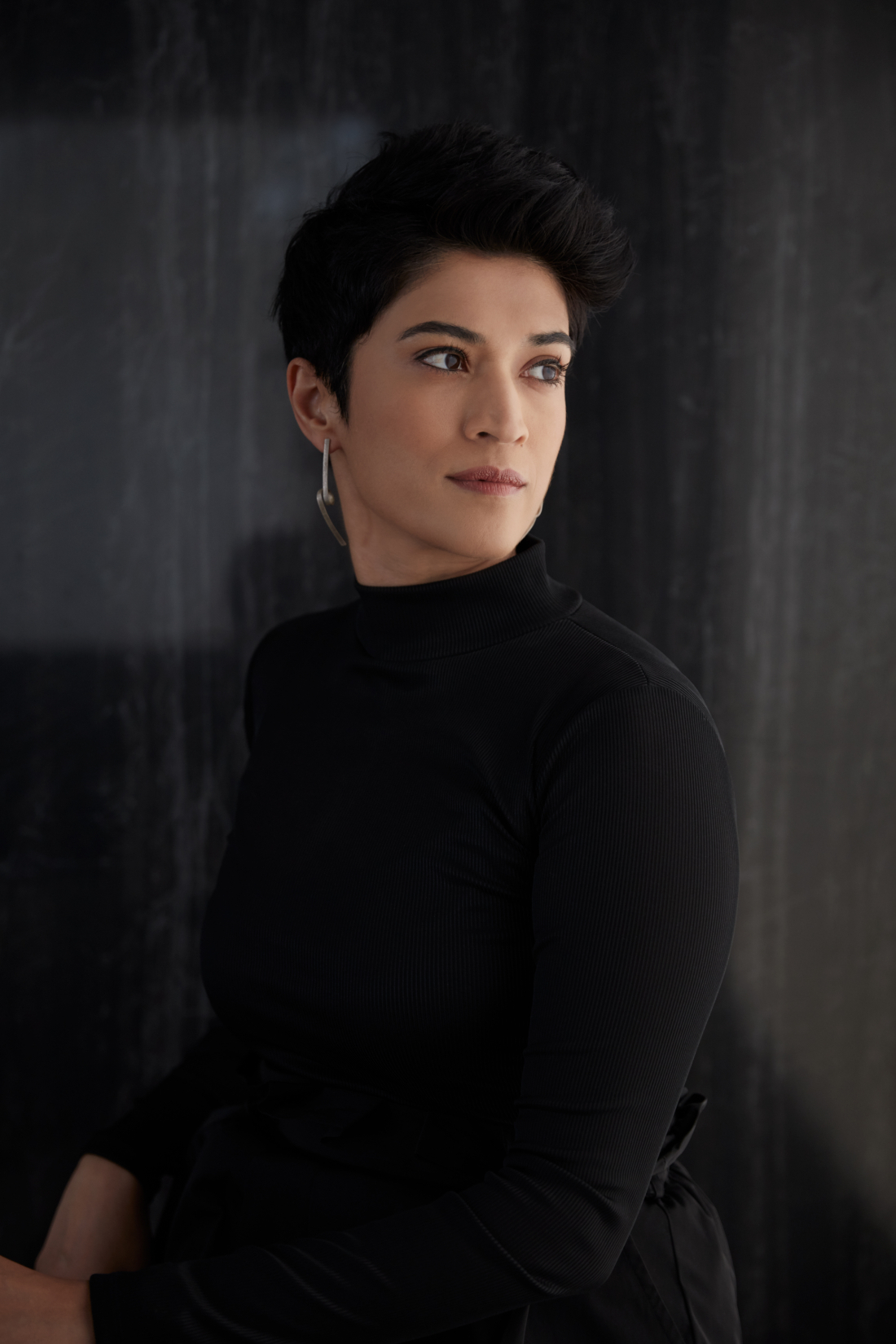 Roar is an interior design and architecture studio that we've long admired, both for its dedication to creating spaces with true narrative. And for the sheer level of beauty these schemes radiate.
Its founder and creative director, Pallavi Dean, is the driving force behind Roar's unmistakable ethos and style. A trained architect and sustainability specialist, Pallavi has won multiple awards for work across a range of sectors including commercial, hospitality and residential. She founded her own studio in 2014, setting up a HQ in Dubai's - at that time, new - Design District.
Since then, Pallavi and the Roar team have delivered projects for a range of international clients including the American University of Sharjah's Research Technology and Innovation Park; SensAsia Spa at The Kempinski Hotel Dubai; Takeda Pharmaceutical's Dubai offices; Abu Dhabi's Early Childhood Authority's HQ; and The Nursery of the Future in Dubai. Most recently, they unveiled the results of their work on Jaipur Rugs' stunning new showroom.
Born in India and raised in Dubai, with several years spent working in London, Pallavi believes her career as a designer has been shaped by her multicultural background, lending an eclectic influence to her work. Keen to find out more about this, Roar's creation, processes, and future, we caught up with founder and creative director, Pallavi. Here's how the conversation went...
Firstly, can you please give us a bit of background on your career journey to date?
"Defying expectations and breaking barriers is probably what sums up my career best so far. My journey in design began with a strong desire to create spaces that truly resonate with people. I was born in India, raised and educated in the UAE and have worked in the US and UK; in this way I was exposed to a rich tapestry of cultures and traditions that greatly influenced my approach to design."
How, and why, did Roar come to be?
"I went freelance after I was passed up for a promotion while on maternity leave. Then serendipity struck. In 2014, Dubai launched Dubai Design District – a new zone dedicated to the design industries. We took an office, incorporated the company, hired some staff and off we went!"
Roar has a reputation for designing playful, out-of-the-ordinary schemes – would you say that was accurate? And where does the drive to do that come from?
"At Roar, we're all about creating designs that are playful and totally out-of-the-box. I feel that quirky and unexpected elements bring spaces to life. Designing outside the lines is my way of keeping spaces vibrant and intriguing – allowing them to tell a story and evoke emotions. The drive probably comes from a desire to challenge conventions, spark conversations, and provide clients with memorable and meaningful spaces that resonate with their individuality."
You work with clients all over the world – are there distinct differences/broad trends that differ between regions?
"Working across diverse regions has allowed us to observe differences in design preferences and trends. Each location brings its own set of cultural influences and values. Amid this mosaic, there is a unifying emphasis on sustainability (for example through the use of locally-sourced materials), and the seamless integration of technology into design. The art lies in tailoring schemes to their local contexts while maintaining our distinct creative flair."
You also work across multiple sectors – what changes have you noticed in commercial/residential spaces post-Covid?
"The post-Covid era has significantly impacted both commercial and residential design. In commercial spaces, there's a heightened focus on flexible layouts to accommodate remote work and social interaction equally. Designing for health and well-being has become paramount, with increased ventilation, touchless technology, and nature-inspired elements being integrated.
"In residential spaces, we're seeing more demand for multifunctional areas dedicated to work, relaxation, and exercise. Overall, the pandemic has reinforced the importance of creating comforting and nurturing environments."
When a brief lands, how do you get started?
"Approaching a new brief is a dynamic process that reflects our commitment to thoughtful and client-centric design. We begin by immersing ourselves in the client's aspirations, and the unique context of the project. Extensive research follows, encompassing everything from cultural influences to the latest technology trends. Collaborative brainstorming sessions – attended by our in-house psychologist – encourage a free flow of ideas, often resulting in innovative concepts where both Roar's playfulness and empathy transpire.
"I trust that by understanding the people who will use a space, we can create designs that meet their needs holistically. This empathetic lens allows me to design spaces that align with their users on a deeper level, promoting a sense of belonging and wellbeing."
Where do you source your inspiration?
"I am open to all influences. Designers are curious beings; we are people who can never switch off to inspiration. I think of myself as an antennae: ever-ready to tune into the inspiration from a book I'm reading, a place I've visited, a walk in nature or quite simply listening to my own stillness post-mediation. But, as most creatives will tell you, inspiration can be fickle: some days it flows naturally, and, at other times, I have to just put in the hours until it arrives.
"By this I mean that I patiently research – exploring art, turning to nature, revisiting things I have seen during my travels – the more diverse and varied my research, the stronger the result will be. Eight years of training at architecture school exposed me to many genres and styles, and subliminally they have all influenced me and my work I'm sure of it."
You have a keen interest in the metaverse – can you tell us more about this?
"My fascination with the metaverse stems from its potential to reshape how we interact with spaces, and how it offers new dimensions for design exploration. The beauty of the metaverse is that current accepted norms of design and architecture don't need to apply.
"In the physical world, cultural traditions aside, we often have design parameters in place because of safety regulations or because of what's actually possible in terms of engineering, etc. In the metaverse, until a governing body comes into place, there are no such challenges – apart from the design budget a client can commit to a project and our imaginations!
"The metaverse also opens doors to innovative ways of storytelling, and collaboration. At Roar, we envision creating immersive digital environments that amplify the user's emotions and experiences, enabling people to engage with spaces on a whole new level. The metaverse is an exciting canvas to blend Roar's creativity with cutting-edge technology, further expanding our reach."
How will metaverse and AI shape the future of our built environment?
"The metaverse and AI are like a power duo for changing the game. With the metaverse, architecture and design transcend physical limitations, offering endless possibilities for creativity. Virtual walkthroughs and interactive simulations enable clients to experience spaces before they're built.
"AI, on the other hand, can analyse vast amounts of data to inform design decisions, optimising energy efficiency, space utilisation, and user experience. Integrating AI-driven smart systems can enhance functionality and responsiveness within buildings. Together, the metaverse and AI empower designers to create more personalised, and adaptable spaces that cater to our evolving needs and preferences."
Sustainability plays a key role in your work – how does this impact on projects?
"Budget is always the big one. Green products or accreditation comes with a 10-20% price uplift. In general it would be great to see government and regulation initiatives that make green standards mandatory across the board – not giving clients a choice to opt out. Often clients don't take into account the life cycle cost of eco-friendly material specifications – in the long run this cost uplift pays for itself while creating better indoor air quality for items like paint or carpet."
Do you have a favourite project to-date?
"For that, I have to put my serious hat on and ask "which space had the biggest impact on the people who use it?". So I'm going to say Sheraa, the entrepreneurship centres we've designed at universities across Sharjah. So many superb companies are coming out of these incubators – they've raised $87 million in funding at the last count. That's impactful."
What are you currently working on?
"We're in the midst of an incredibly busy period! Alongside a string of office spaces and residential properties, we're currently working on a significant governmental facility dedicated to family care and child protection in Abu Dhabi. We're also engaged in the design of an exciting new hotel in Morocco, and a night club in Dubai."
And what's next for Roar?
"I'm a very present focused person, and I'm really content with where we are right now so when I am asked what's next, the honest answer is that I'd like to see more of the same. Having said that, we are expanding into the Kingdom of Saudi Arabia and setting up a full office there along with exploring opportunities to set up a full-service studio in Mumbai as our projects become more global. We want to be able to service our clients with boots on the ground."