A super sweet setting for Masquespacio's new Bun in Milan's Brera district.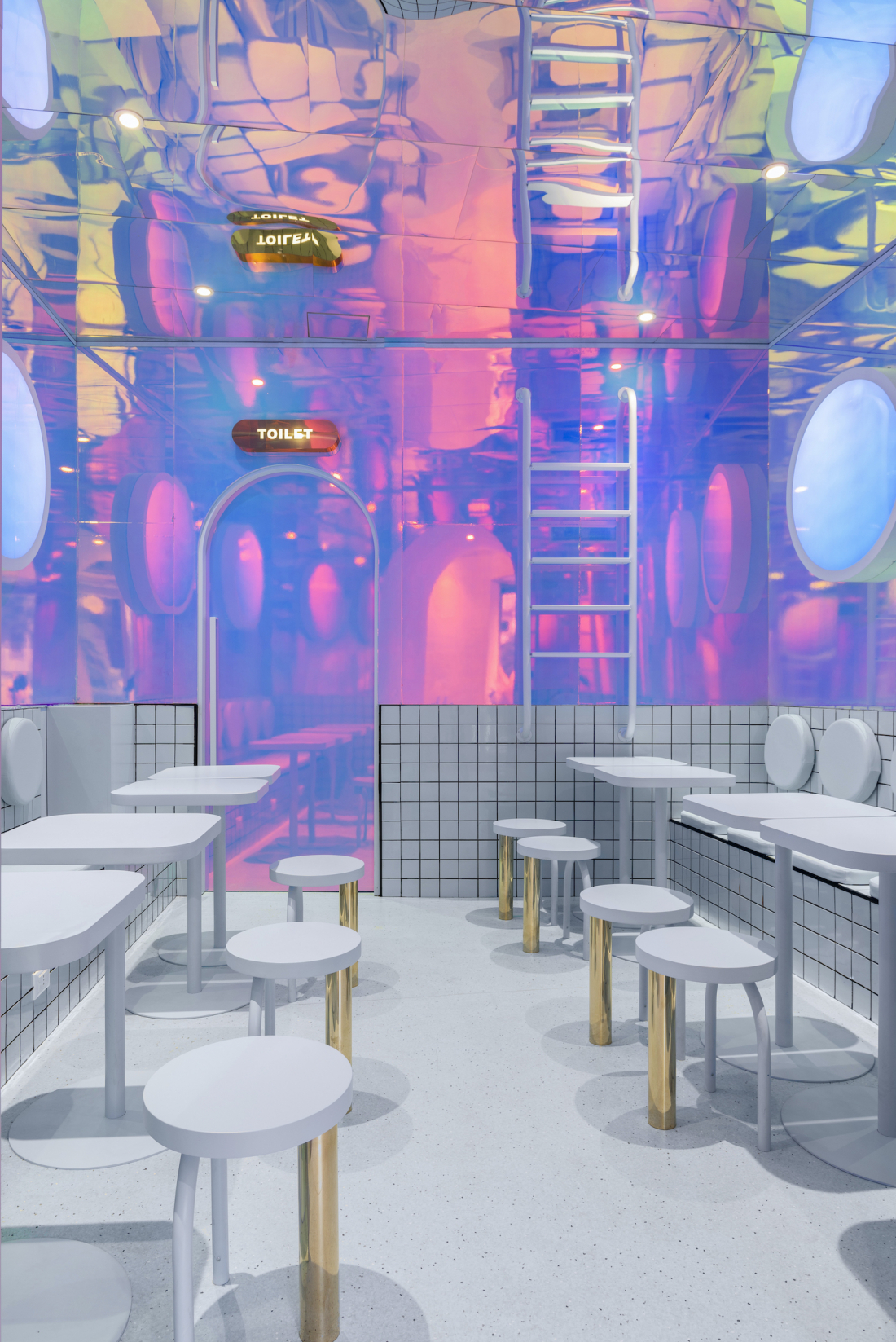 Masquespacio presents its latest design for Bun, the Italian hamburger chain founded in Milan.
Situated in the Brera district, the space seeks to incorporate a "sophisticated look". Using a palette of four super sweet colourways, the interiors have been created to complement Bun's surrounding historic neighbourhood, while retaining some of the unmistakable elements of the chain's other locations, such as the arches, bench seating and candy coloured walls and furnishings.
Part of the design is inspired by a swimming pool concept, using mirrored surfaces to recreate the feeling of being surrounded by waves.
This new site at Via Dell'Orso 20, Milan, takes Masquespacio's total Bun completions to six, including the recently opened restaurants at Via Calindri 2 and Via Spallanzani 16 (both in Milan), as well as a new space at the shopping center Lingotto in Turin.