A tour around Carl Hansen & Son's new London flagship store in Pimlico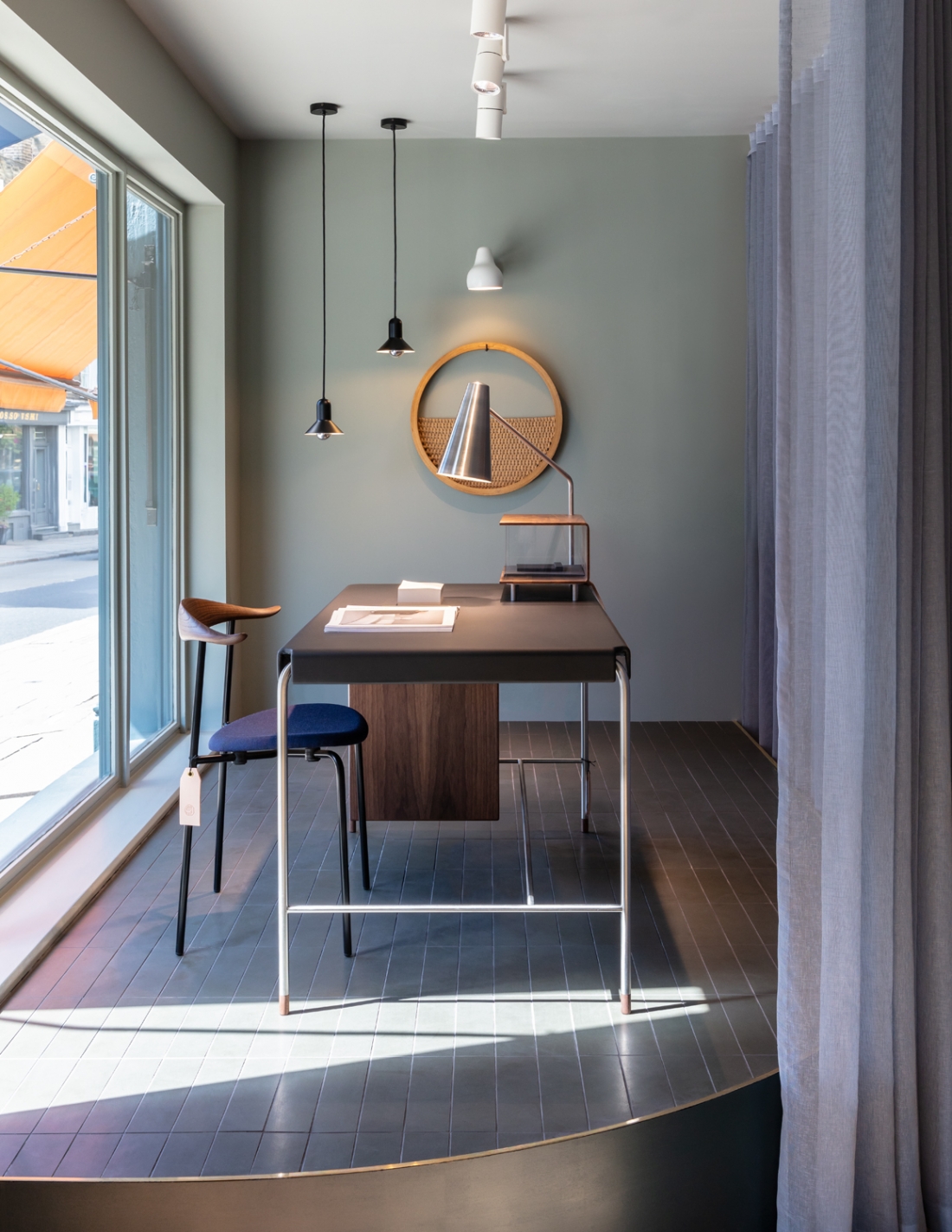 Carl Hansen & Son, one of Scandinavia's best-known brands and the company behind some of the most renowned designers of the Golden Age of Danish Design from Kaare Klint to Hans J. Wegner, has opened a new flagship store in London's Pimlico.
Housing the brand's entire collection of modern classics created by Danish design masters such as Poul Kjærholm, Mogens Koch, Arne Jacobsen and Børge Mogensen, reflecting the 110-year-old manufacturer's focus on finely crafted furniture and home accessories.
The mid-twentieth century building's interior space presented a blank canvas, so the interior of the new flagship store takes inspiration from the brand's history.
Heritage colours such as dark green, burgundy, subtle greys and navy blue are paired with an oak floor and an antique teak shop counter acquired from Knud Erik Hansen's former career with historic Danish shipping group the East Asiatic Company.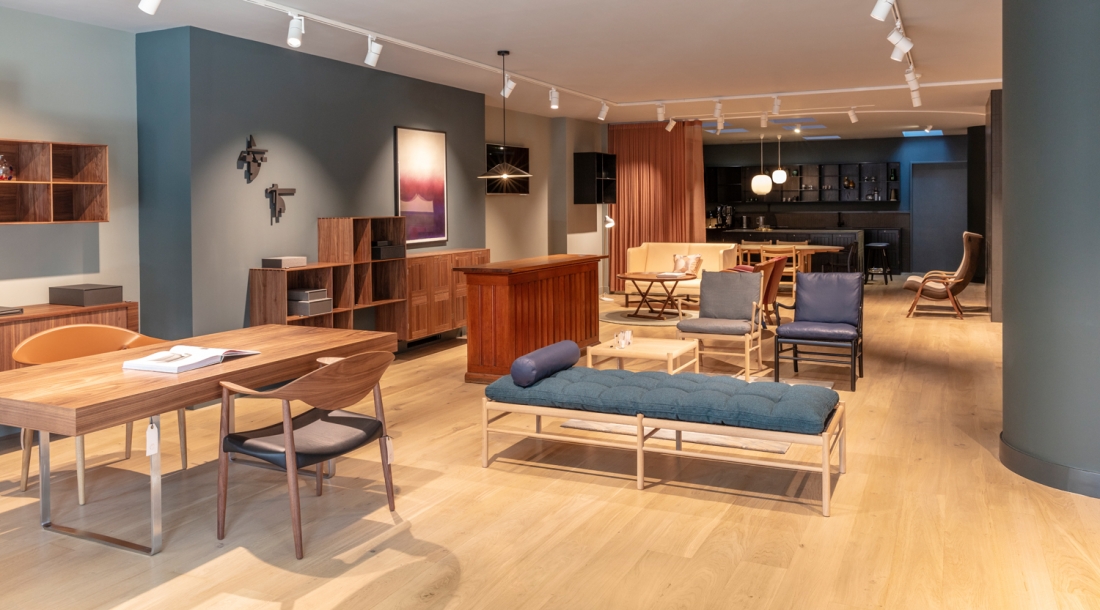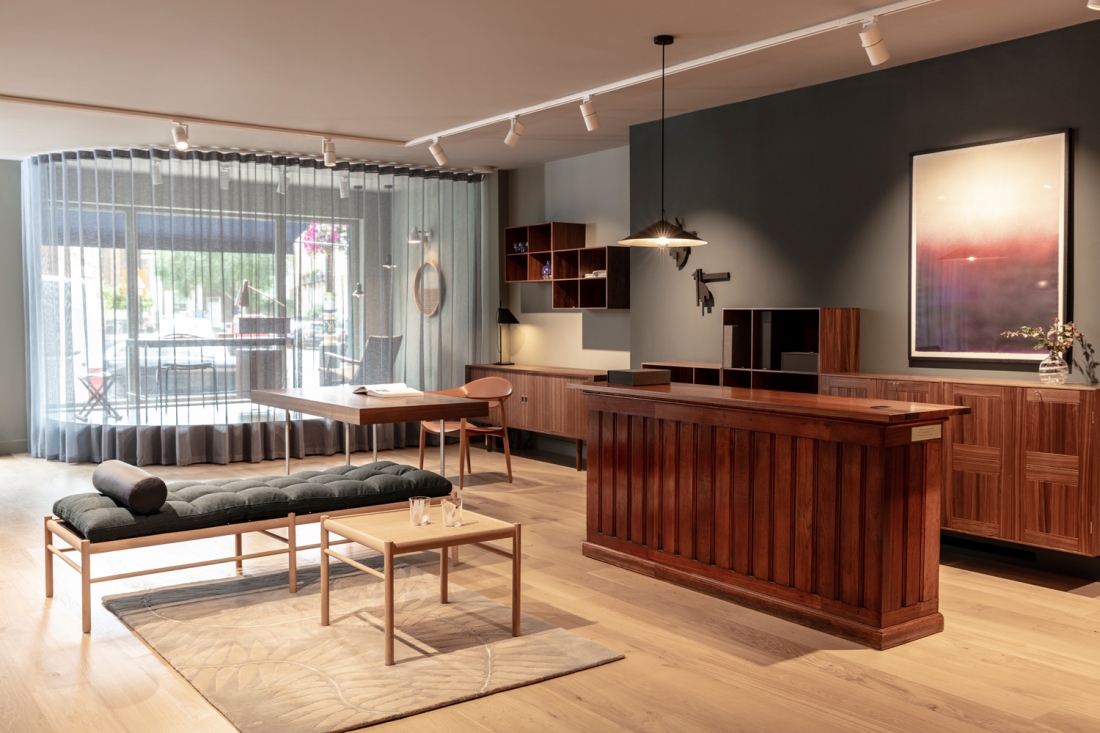 Changing window displays will capture the attention of passers-by. A bespoke kitchen, designed using the brand's Mogens Koch bookcases and cabinets in blackened oak, with a central island covered in linear tiles will be used to host private events for customers and clients.
This new space is an addition to the brand's popular Clerkenwell showroom for the contract market, which opened in 2015. The two locations will allow the brand to cater to the differing needs of private customers and architects, interior designers and specifiers for both residential and contract markets.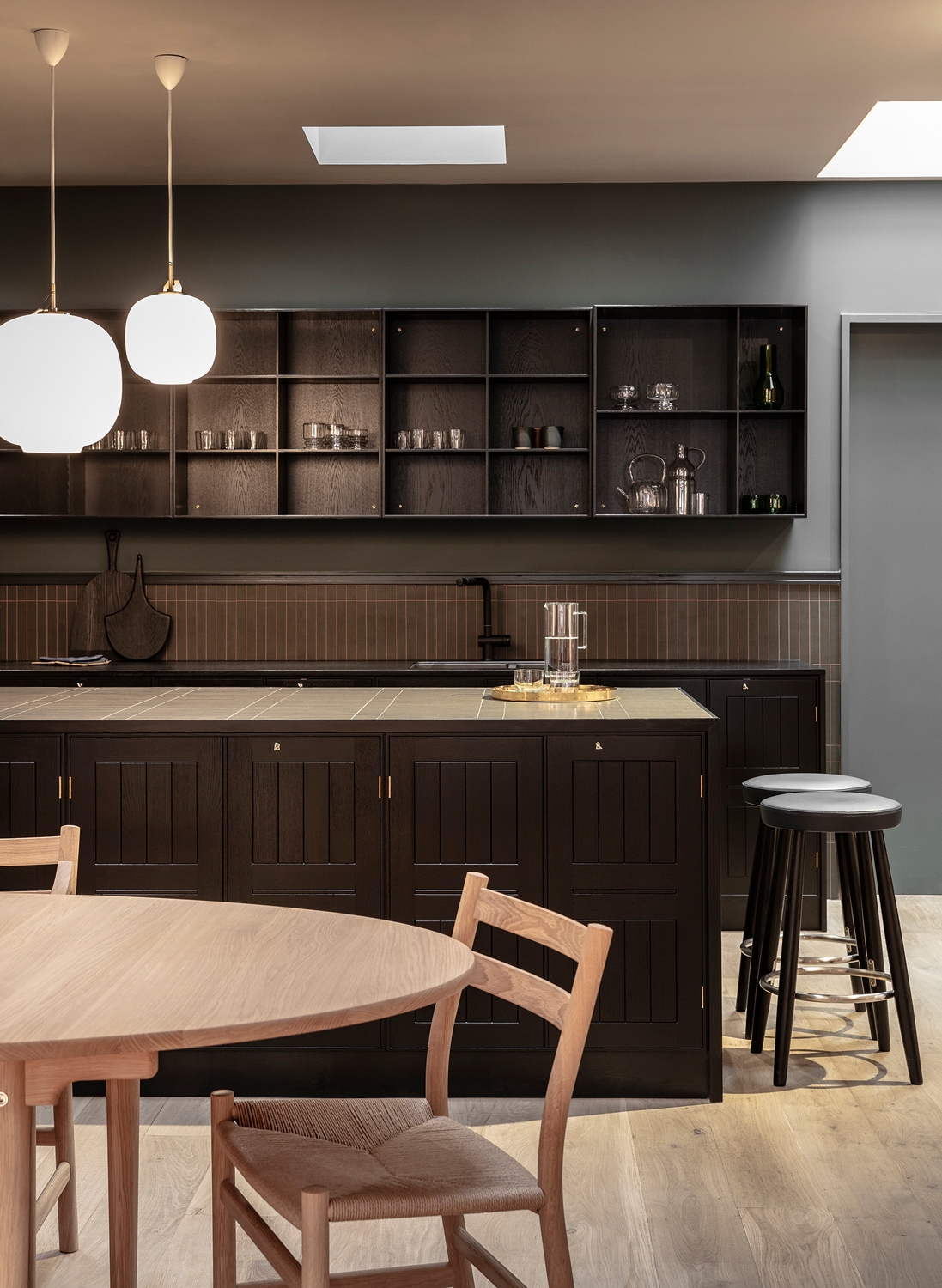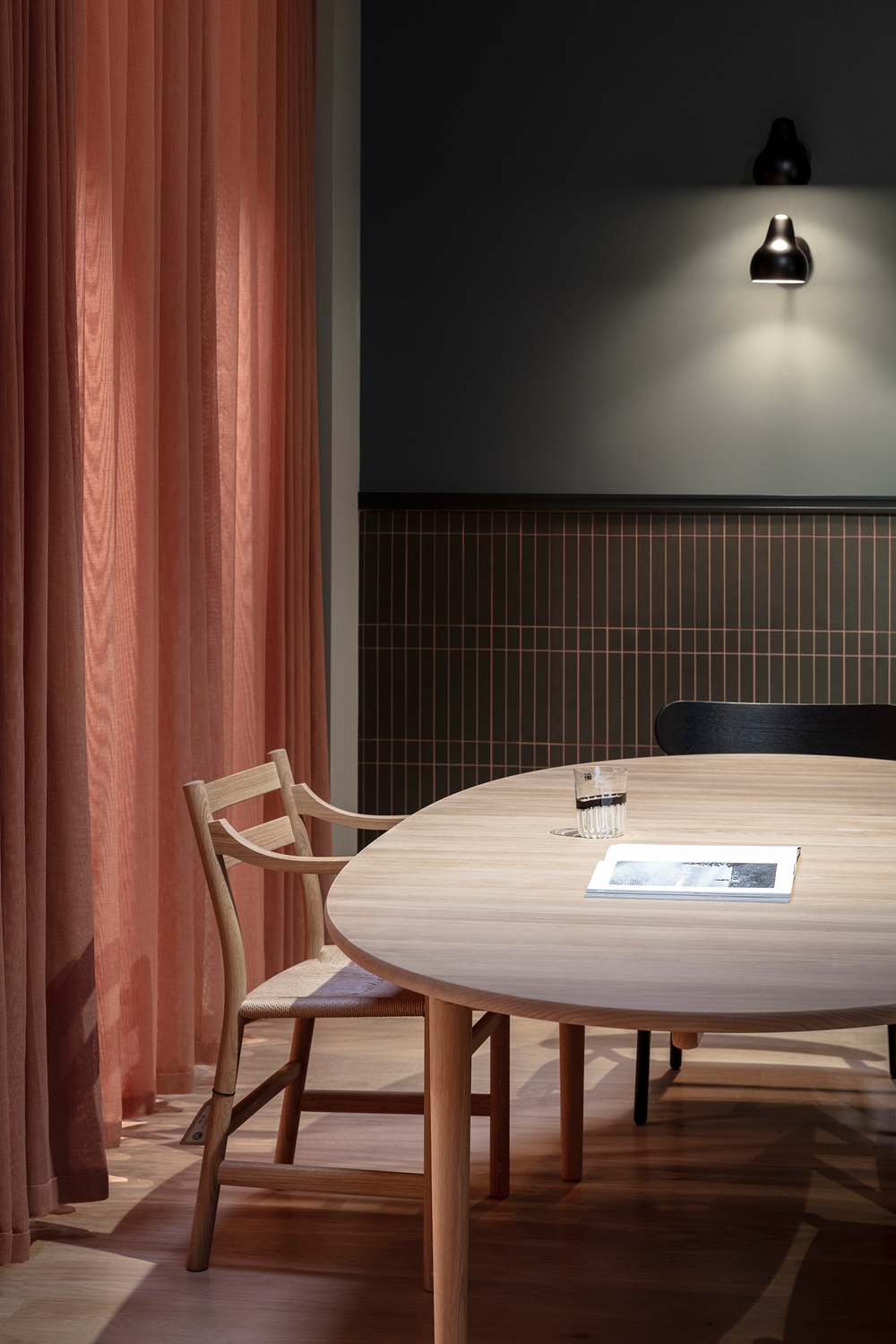 "London is a design-led city with some of the world's best architects and interior designers calling it home," Knud Erik Hansen, third-generation CEO of Carl Hansen & Son, told Material Source.
"As the UK is such an important market to us, with customers demanding great quality and craftsmanship in their furniture, we felt it was time to invest in a retail location, as part of our international expansion strategy in major cities around the world, so that we can bring Carl Hansen & Son to a growing audience."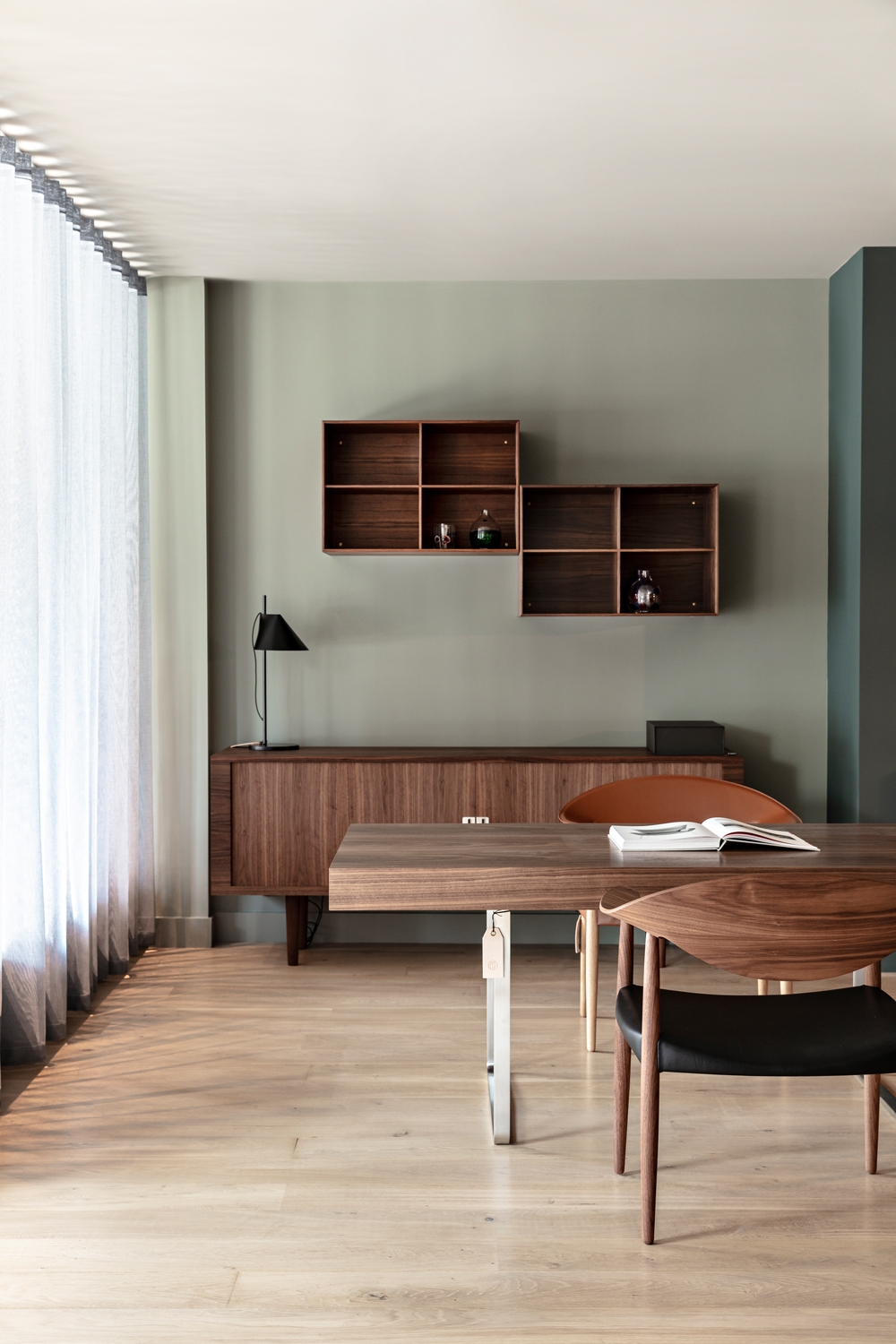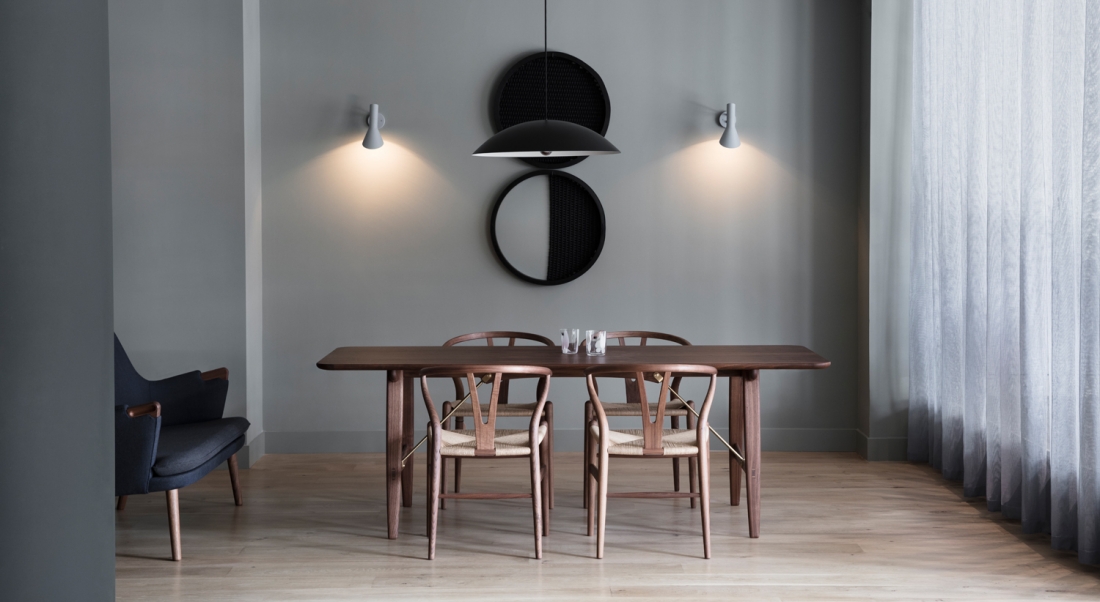 Knud Erik Hansen adds: "From our Clerkenwell showroom in East London, already a much-loved part of the contract architecture and design community, to our new Pimlico flagship store in the West, where consumers and professional interior designers cross over, Carl Hansen & Son is committed to supporting all our clients and their specific needs."
To find out more, visit www.carlhansen.com or visit the new flagship store at 48A Pimlico Road, London SW1W 8LP.