Designer Abigail Edwards on pattern, finding balance and seeking inspiration from nature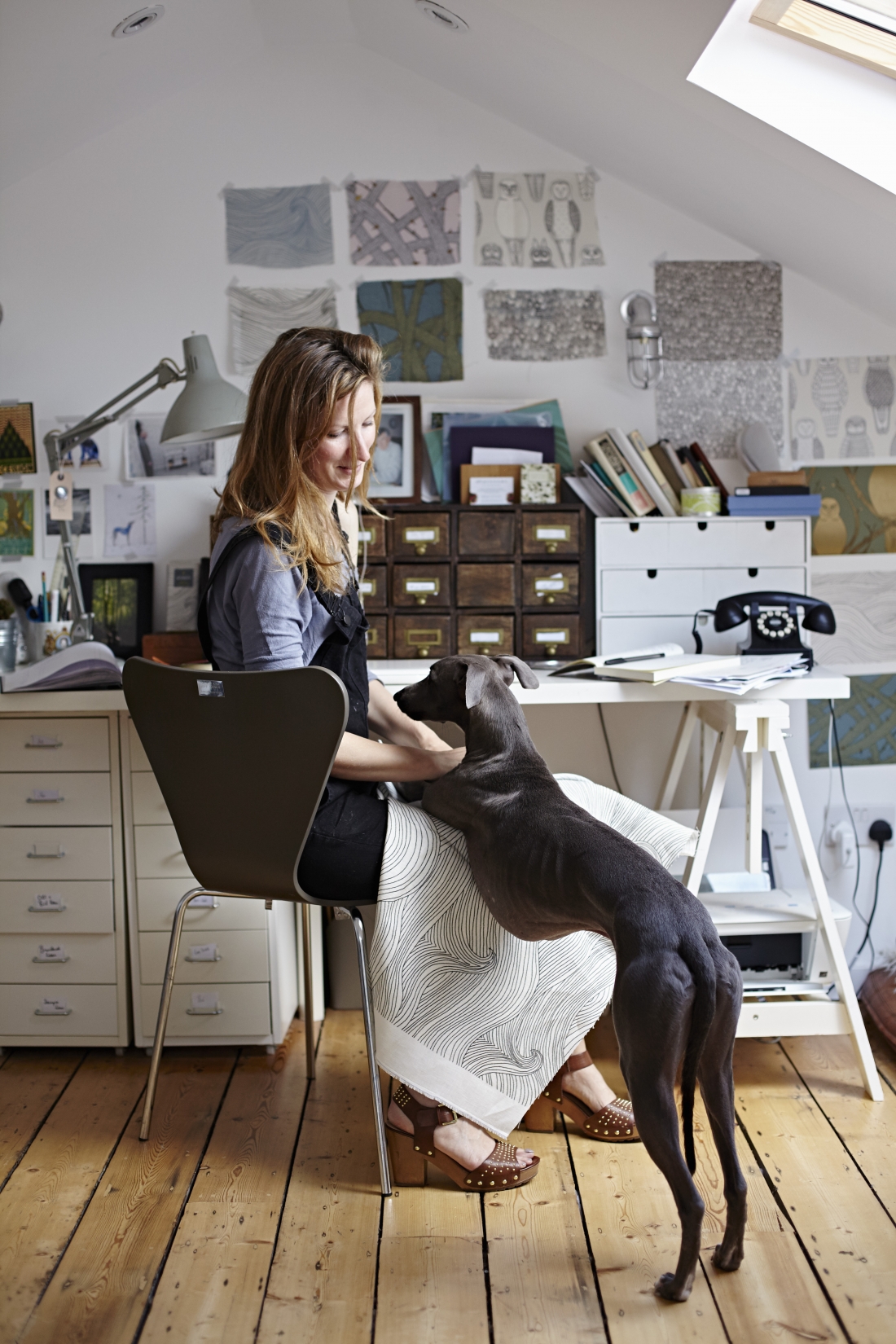 It's hard to believe that Abigail Edwards only launched her first wallpaper collection in 2011. Since then, the acclaimed pattern designer has quickly made a name for herself, creating hand-drawn wallpapers, inspired by nature and fairy tales, and selling them to customers all over the world.
Her collection has recently expanded to include fabric by the metre and accessories alongside her award-winning wallpapers, which are made in the UK and environmentally responsible.
As well as pattern design, Abigail is an interiors stylist working for brands such as IKEA, The White Company, Marks & Spencer and The Sunday Times. She was also Deputy Decorating Editor at Country Homes & Interiors magazine for several years and has recently published her own book, Quiet Pattern, Gentle Design for Interiors. We spoke to Abigail about her career so far and what we can expect next.
Firstly, how did you get into the business of wallpaper and fabrics?
I used to draw in my spare time when I wasn't styling and I thought that one of the little owl illustrations that I was working on would work better as a pattern and then maybe because I was already working with interiors, it seemed logical to try it as a wallpaper. I didn't plan to start a business, I just wanted to try out a few wallpapers and I was very lucky that people bought them and I really enjoyed the process so I carried on doing it.
Where do you get your inspirations from?
I grew up in rural Gloucestershire and a lot of my ideas come from the nature and woodland that surrounded me in my childhood. I have also always loved fairy tales and the slight melancholy dark edge that is often present in these stories sometimes seeps into my designs.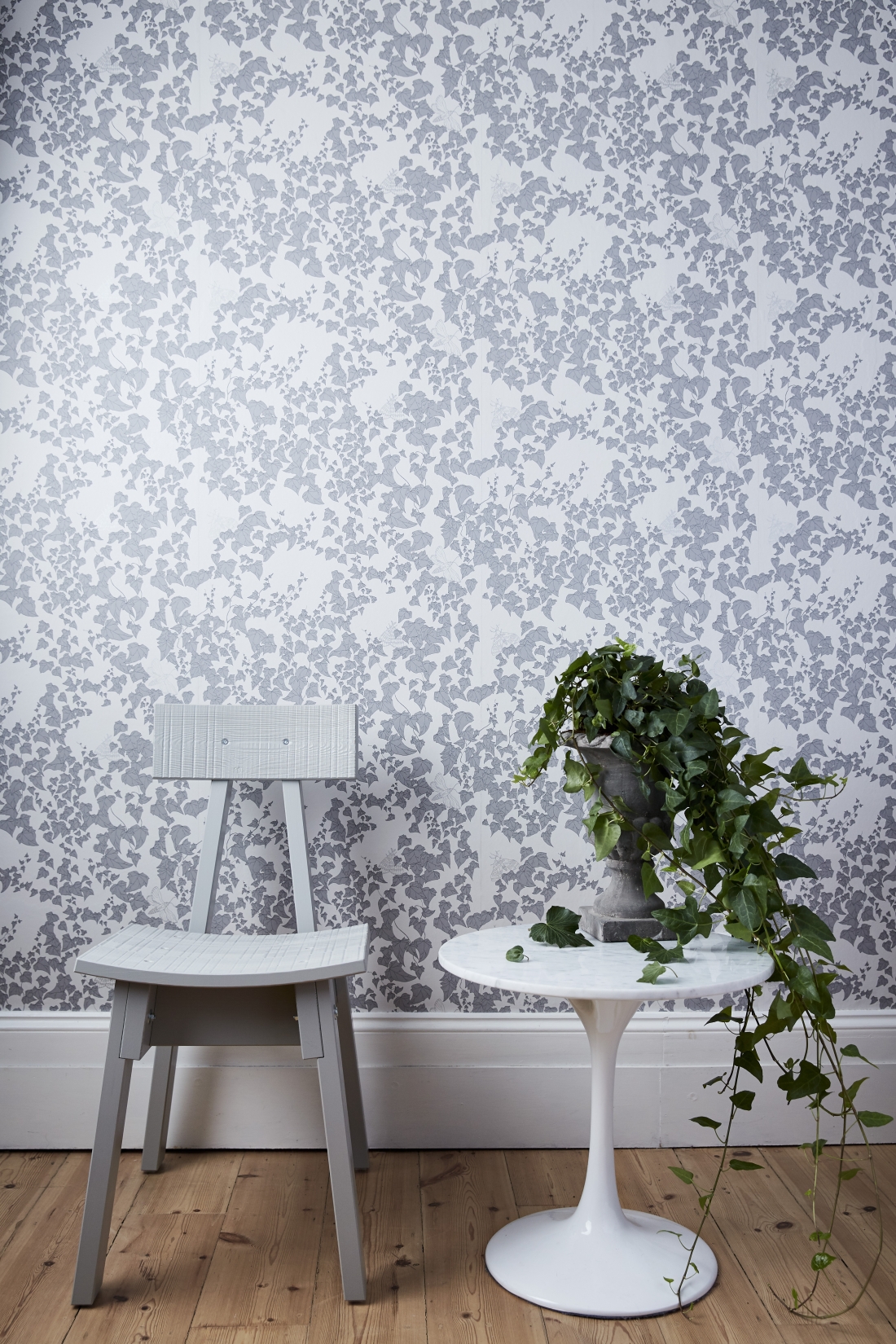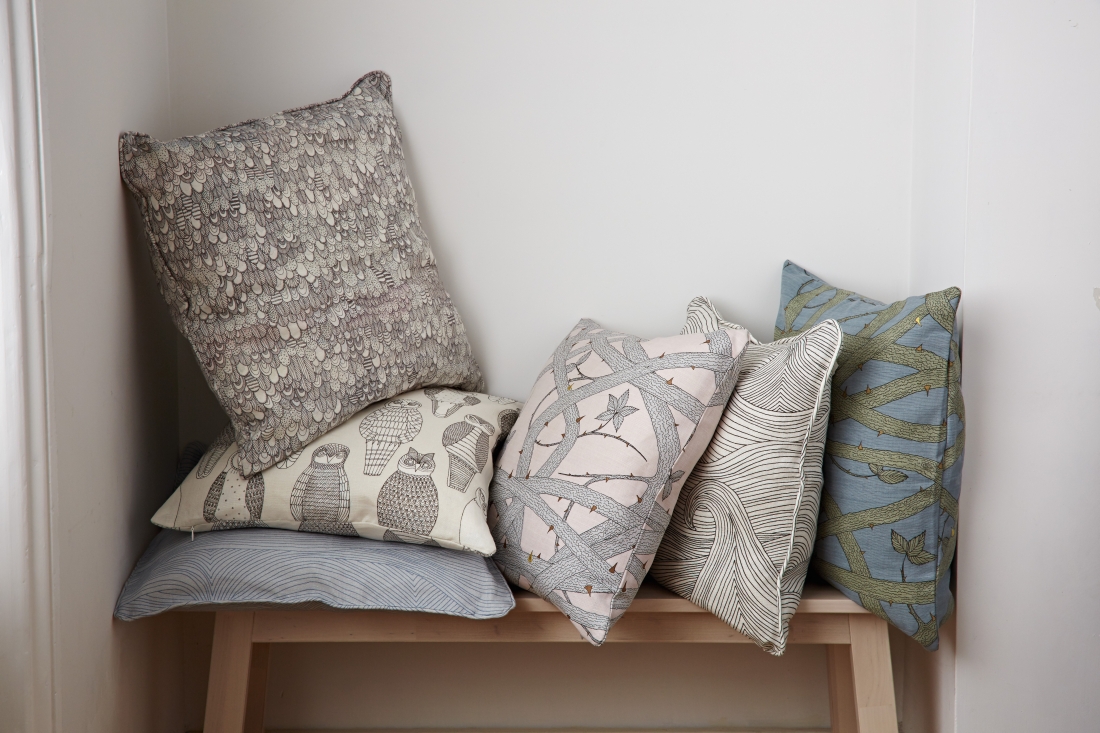 Are materials important to you? What process do you go through to pick them?
It's important to me that the materials I use have as little negative impact on the environment as possible, so the wallpapers and non-woven substrates are all FSC certified and the inks that the papers are printed with are water-based and non-toxic and are made at one of the few remaining family-run printers in the North of England.
I like to support UK manufacturing where we can, especially as this country has such a rich textile heritage. Most of the linens I use are Scottish and my newest cushion cover, Mountainous, is printed on organic cotton which has a nice textural quality that shows through the pattern design, adding another quality.
You also work in styling. Tell us more.
I have worked as an interiors stylist for almost 20 years and I love the diversity of the shoots that I do, working in different locations, in different countries, with different people every day.
I find creating beautiful compositions with clients' products and working in a team with incredibly talented photographers and art directors very inspiring. The long hours and continual travelling can be as tiring as they are inspiring though, and when I was styling full-time I would often get burnt out. I love the balance that I have these days, between working on my own in the studio which is very relaxed and then styling a shoot and the crazy business that goes with that.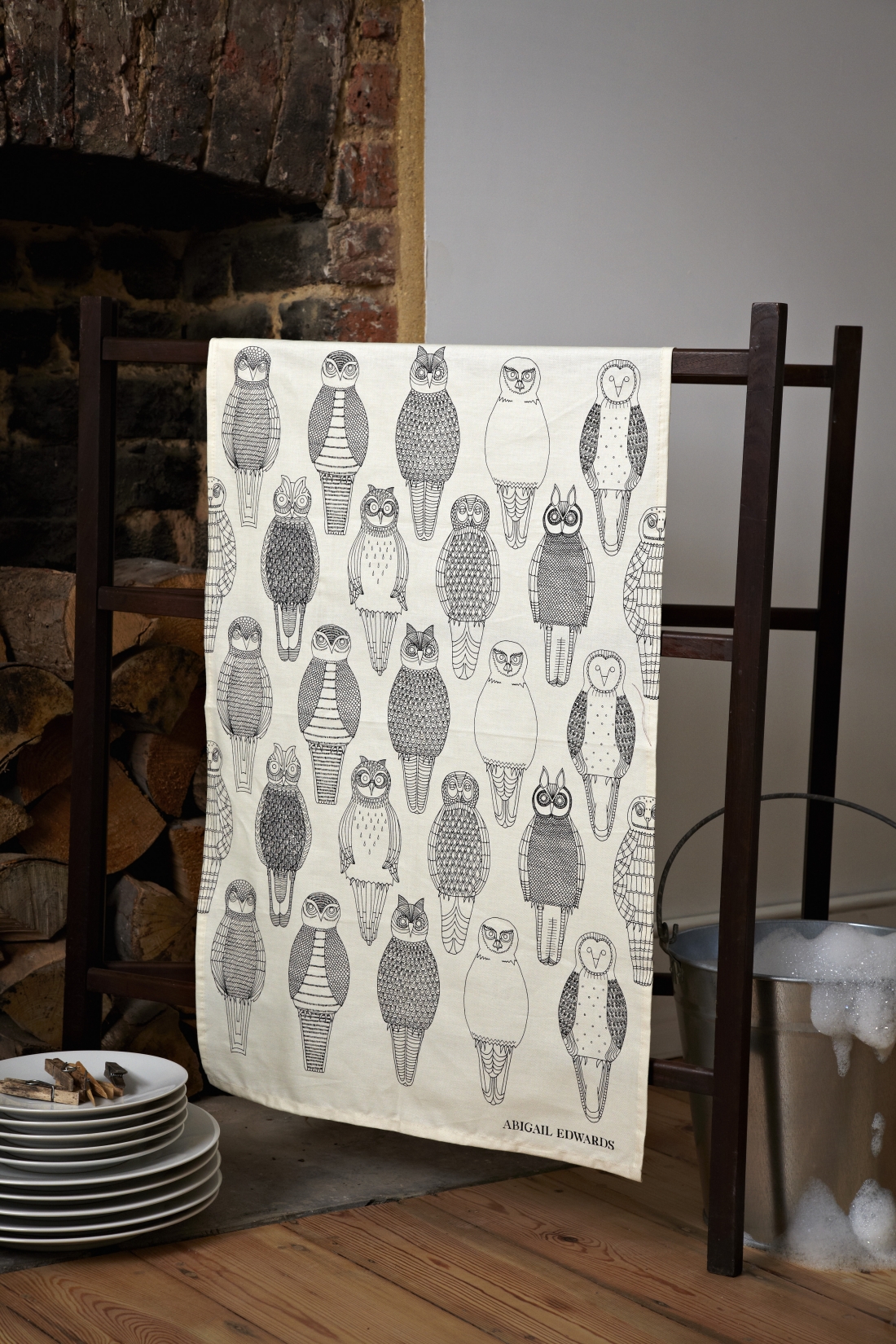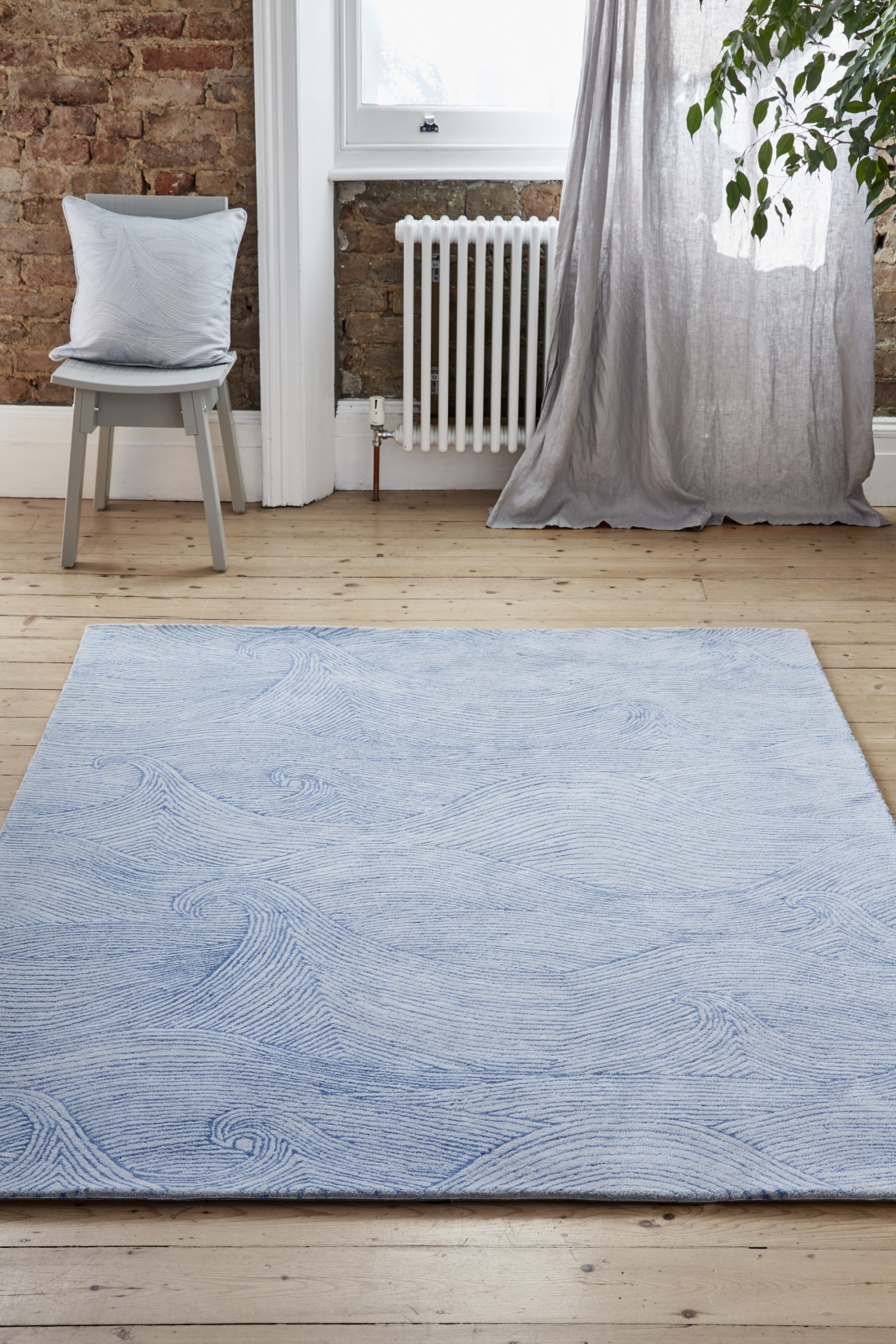 What's caught your eye in interiors lately?
I have recently relocated to the countryside from London so I am now very into rustic, raw interiors. The contrast of natural, quite rugged materials next to very slick wood or metal creating a warm natural space, obviously with a little bit of pattern thrown in.
You have a book, Quiet Pattern: Gentle Design for Interiors. Why the quiet theme?
I used to really hate pattern but working as a stylist it was something that I couldn't avoid and over time I learnt to appreciate the intricacies and qualities of the various design. But, I still find bold garish patterns overwhelming and headache-inducing and I think lots of people equate all pattern with this kind of loud design.
The patterns that I create personally are gentle and enhance rather than take over your space and I wanted to show people what it's like to live in peaceful, meditative spaces where pattern can enhance this and you don't need to be in a plain white box.
Do you think we've become afraid of pattern?
I think many people have and I think many others over embrace it. Pattern needs space around it for the design to be appreciated and to create a sense of calmness.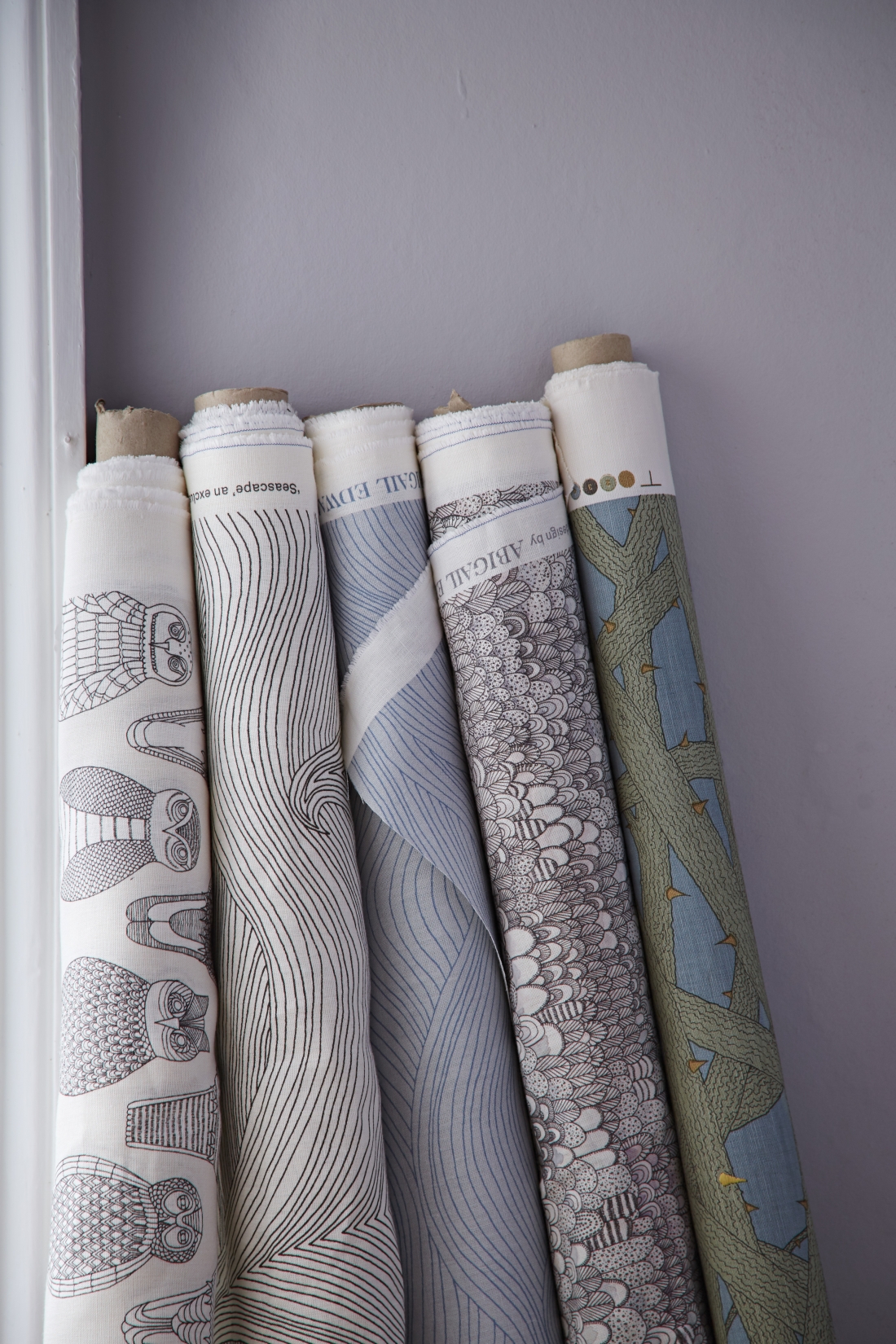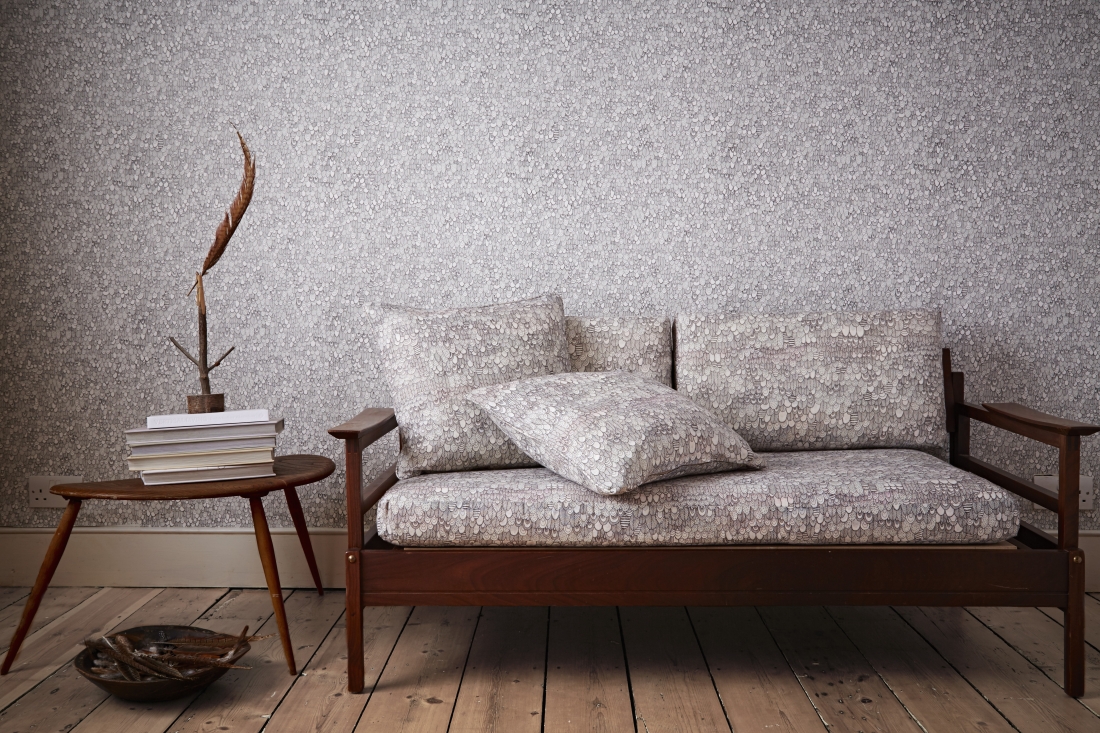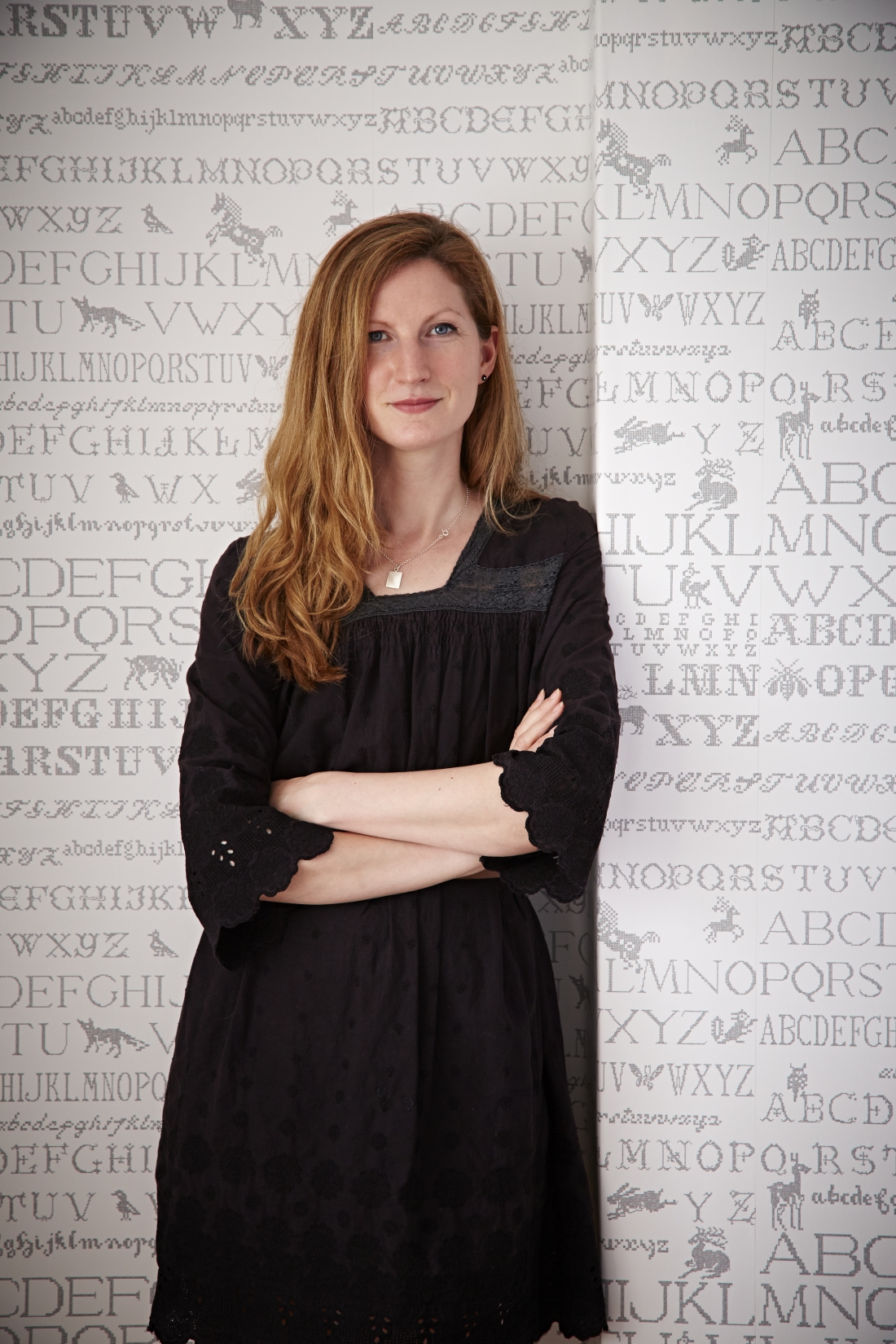 Pattern was everywhere at LDF. Do you think the days of grey and sensible are over?
Grey and sensible will always have a place, it is practical and provides the perfect backdrop for pattern and colour whether that is a single patterned cushion on a grey sofa or and entirely wallpaper space with plainly painted woodwork.
You've just given birth to beautiful twins! Congratulations. How does it feel?
Thank you! It is a little overwhelming. They were very premature so being in hospital for many weeks was heart-breaking. Pairing that with keeping the business going was difficult, but they are home now and getting bigger and stronger every day and have made me want to create a children's collection!
That's great to hear. So what's next for you?
I have more wallpaper designs in mind and maybe another rug and I would love to do another ceramics collaboration. But first I need to adjust to country life and being a mum!