Divine Savages on decadent interiors, classic wallpapers and creating your own brand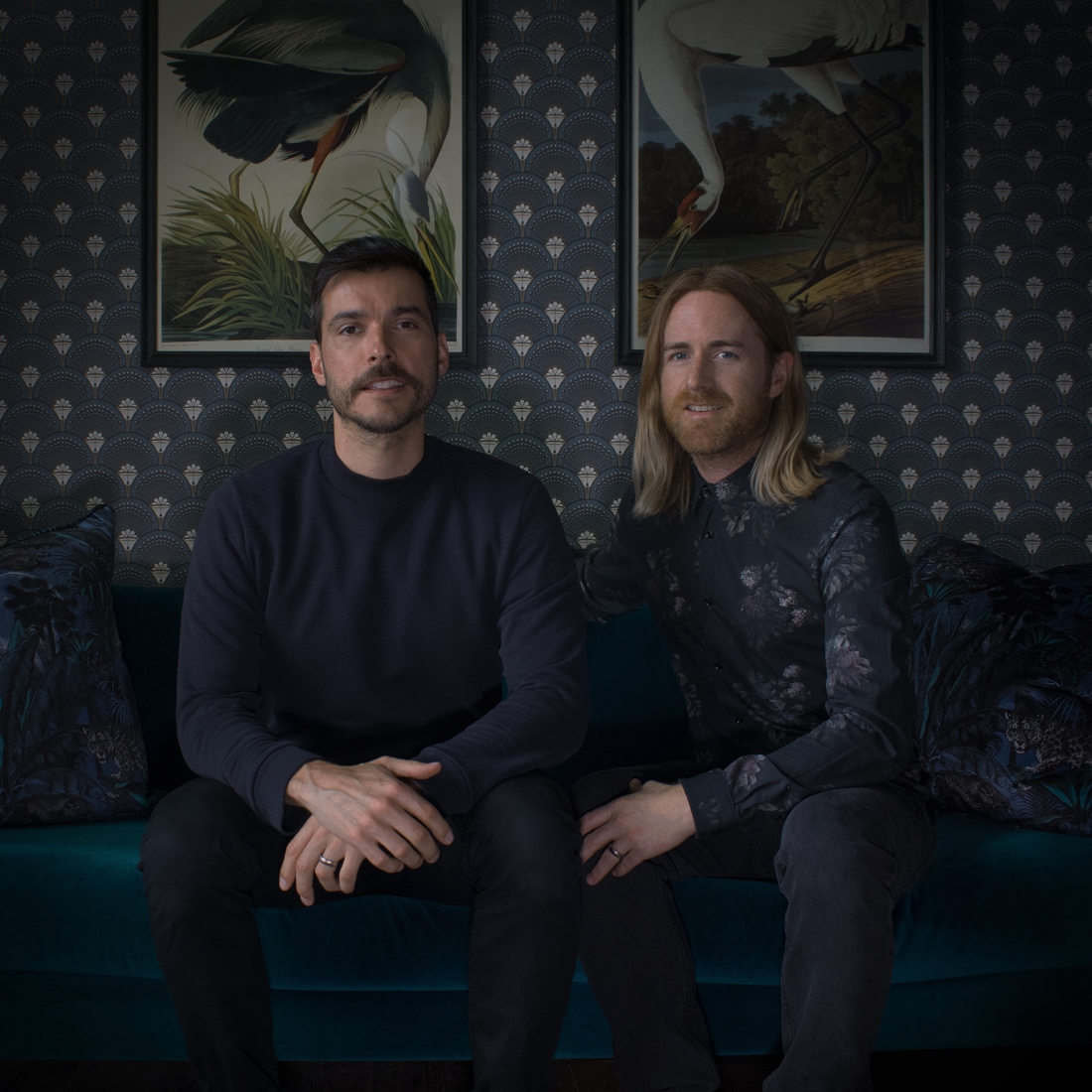 If you gain a lot of your inspiration from Instagram, then Divine Savages will undoubtedly be an account that you love to follow.
Founded in South East London in 2016 by husbands Jamie Watkins and Tom Kennedy, it calls itself a brand for the "artistic shopper", one that mixes influences from classic prints, bold fashion and iconic modern design yet always with its quirky twist.
Forget about playing it safe, Divine Savages brings you flamboyant luxury wallpapers, glamorous home accessories, quirky gifts and fabrics as well as limited edition art prints – all in collections that bring a taste of the unexpected.
After spotting their incredible collaboration at this year's 100% Design with Light Up North, we approached the duo to chat about their brand, their influences and what they're currently up to.
How did Divine Savages come about?
We'd always talked about doing something together – allowing Tom a creative outlet to design the things he was interested in. After we were able to buy our first home, we started creating artwork and prints to decorate with and when friends came round they kept asking where we found them from. The seed of an idea was planted and we began thinking more seriously about creating our own brand.
What's the story behind the brand name?
We wanted a name that hinted at the playful way we interpret interior design, how we strive to inject personality into people's homes and that was a bit cheeky! We kept coming back to 'Divine' and so we flipped that to explore the other side and landed on Divine Savages. We love the way it conveys our slightly split personality!
Your style is certainly quirky and artistic. Do you think people are bored with "safe"?
I think people are definitely becoming braver when it comes to choices for their interior design. Instagram and Pinterest have played a huge part in this shift – allowing us to source different interior trends and styles at the scroll of a smartphone, connecting us with stylists and designers as well as opening the doors to real homes all over the world. Whether it's styling it dark, colour blocking, embracing pattern and print – there's so much inspiration out there, which I think is making people more confident in their choices.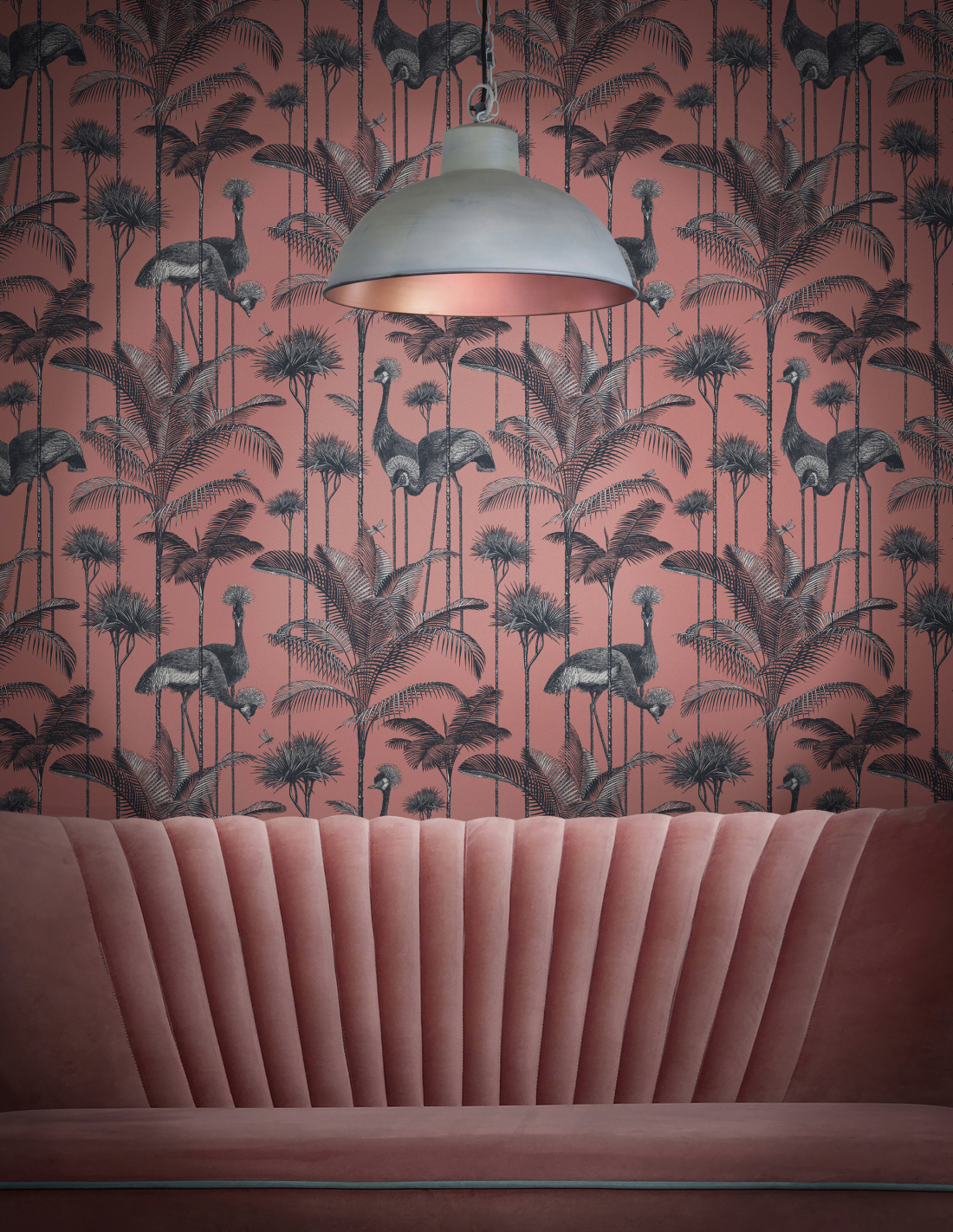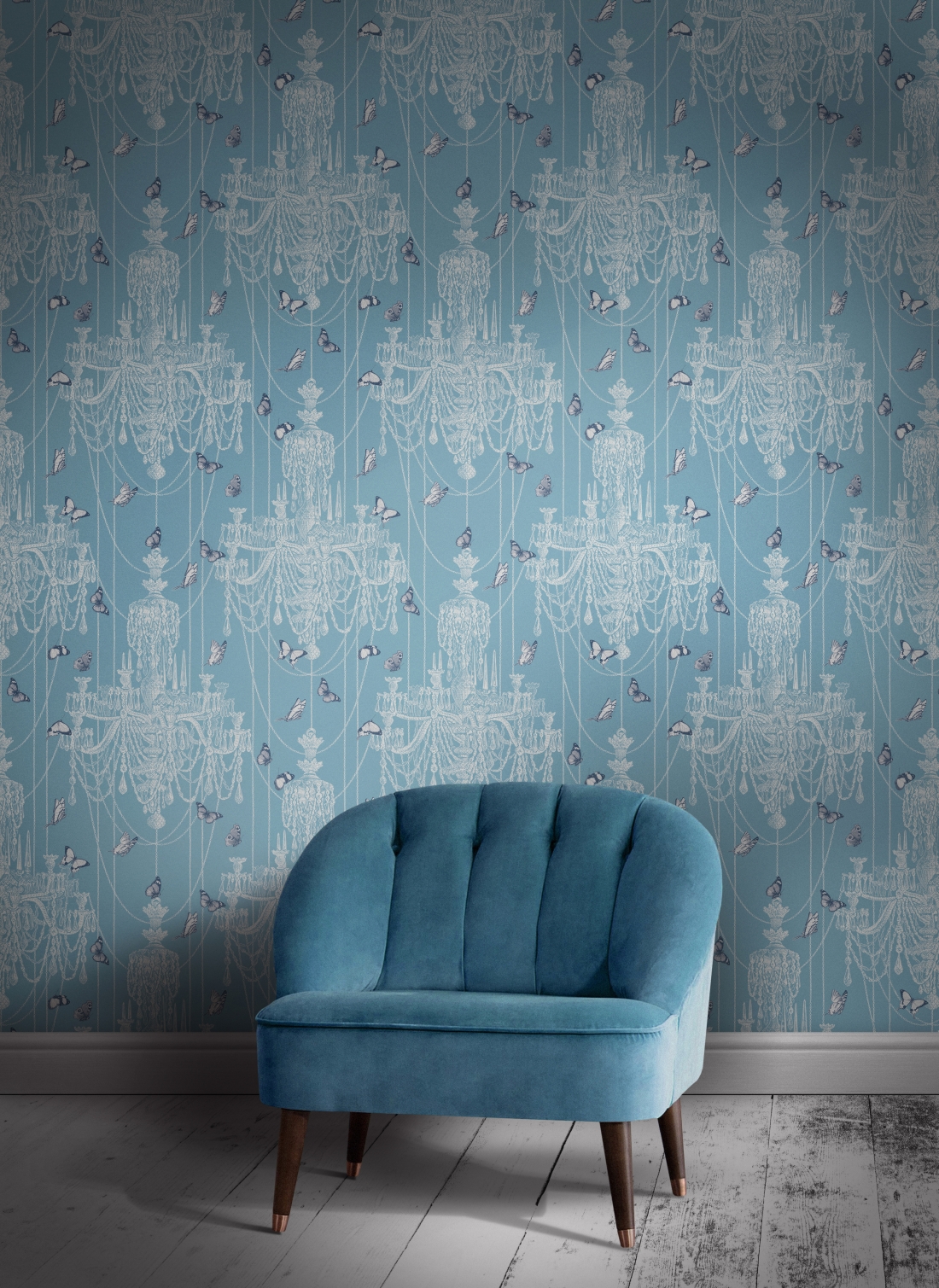 What has been your most popular collection to date?
Our Deco Martini print has had a lot of love, it's our twist on the classic 1920's fan motif but with our favourite cocktail! Our iconic Faunacation has also caught people's attention, including 'Master of Maximalism' Oliver Thomas who wrapped his stunning Grand Designs Live room in our lavish wallpaper. We've since released a Nocturnal version in rich teals and emerald greens which is proving just as popular.
Crane Fonda is our latest release and went down a storm at 100% Design where we worked with Light Up North to illuminate parts of the design. People love the design and of course, the name is genius! The name was actually suggested by House Lust on Instagram during a campaign we ran to name our latest wallpaper – we love to get people involved and get creative with us!
So does your own home reflect the style and aesthetic of your brand?
Totally! Our design process is to create something that we'd love to have in our own home. If you follow us on Instagram you'll know we have a penchant for decadent interiors – we recently crossed over to the dark side, painting our lounge a rich, deep blue. We also own a giant ceramic tiger and a vintage taxidermy peacock called Brenda which gets a lot of attention!
What has worked well for you in getting your name out there?
We've worked really hard this first year since launching to connect with the amazing interiors community on Instagram and it's been incredible to have had such a warm and generous welcome. Working together with bloggers such as Nichola Broughton, Pati Robins and Melanie Lissack has been great, as well as collaborations with fabulous creatives like Muck n Brass, Light Up North and Marcie K Designs.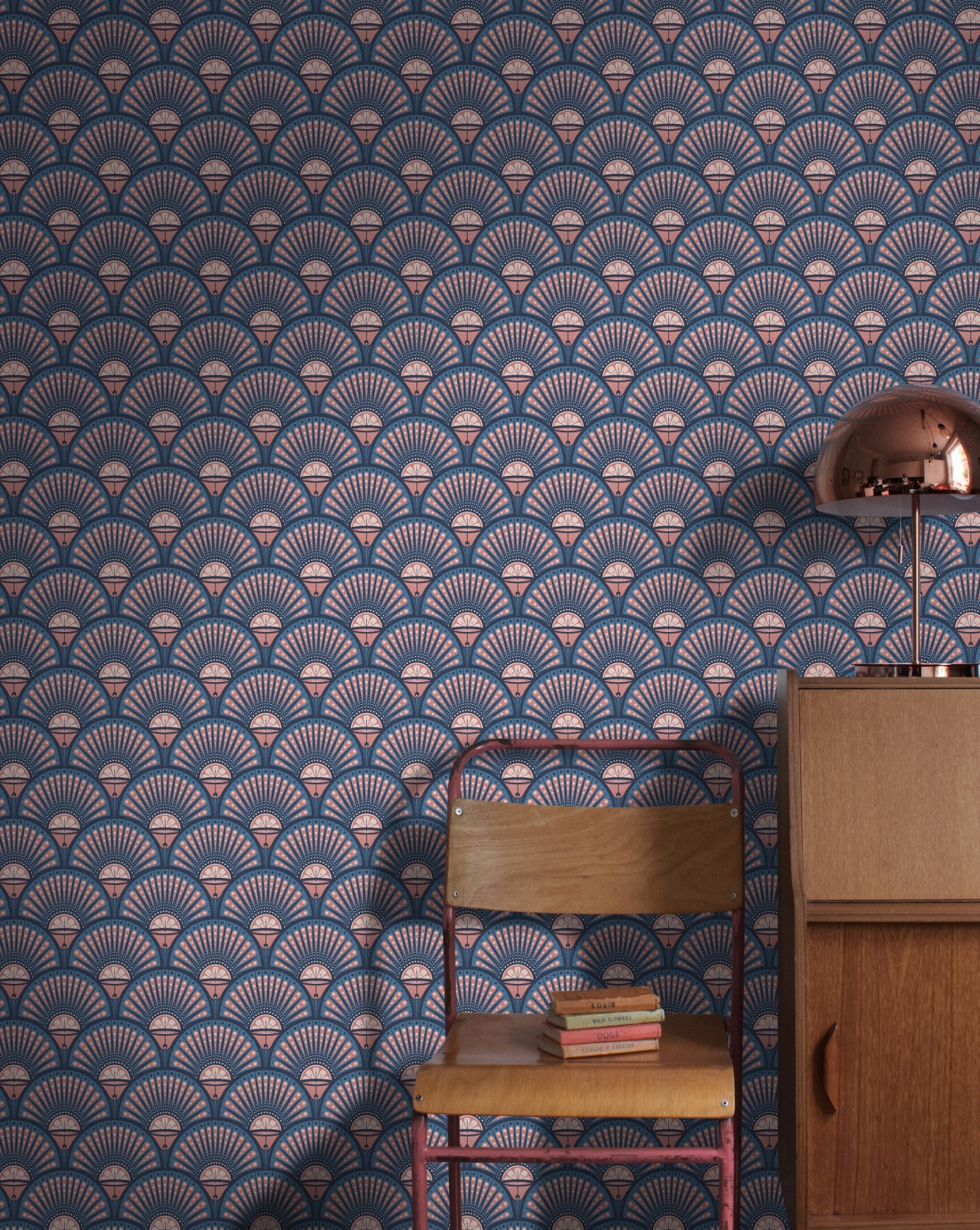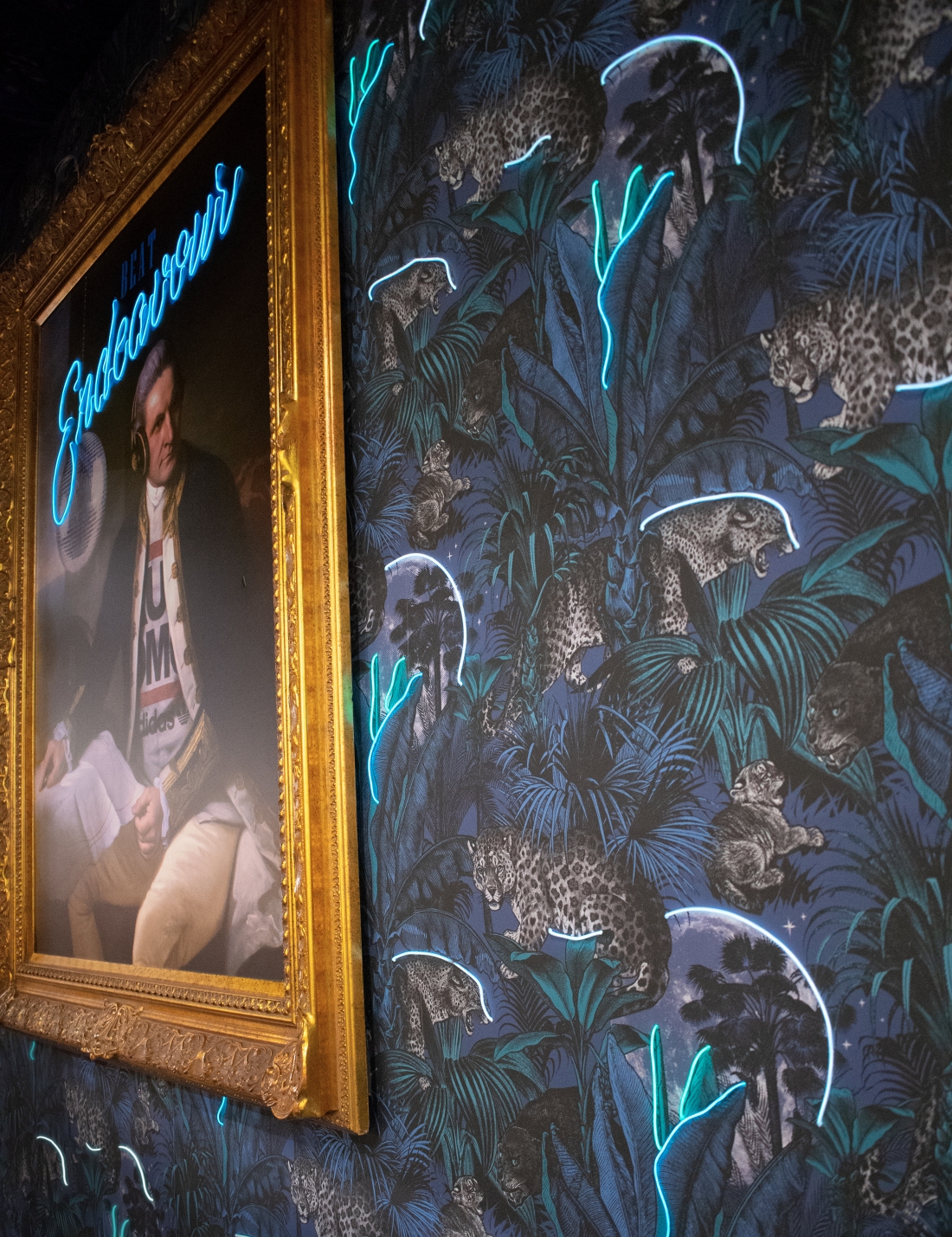 You've actually just collaborated with Light Up North for 100% Design. We loved what you did. Is collaboration important to you?
Thank you! Yes, we love Emma and the team, it was so much fun creating the world's first illuminated wallpaper using a brand new technology – electroluminescent wire – it really brought a whole new dimension to wall coverings.
Collaboration is really important to us and we love to connect with other creatives who can bring something new to what we're doing, share ideas and help each other grow and reach new audiences. So if anyone's out there and wants to get in touch please do!
Are you conscious of the materials you choose in terms of sustainability?
It's really important to us and something we always keep in mind when creating our divine treasures. All our greeting cards are printed on FSC stock, and our wallpaper too. Where we can, we always work with smaller manufacturers based in the UK which also helps to lessen our carbon footprint.
Who or what has caught your attention and inspired you lately?
We are loving how colour has come back to interiors. After what seems like an eternity of varying shades of grey and Scandi-influenced decor, we are seeing the Maximalist trend go from strength to strength and the bold patterns and animal prints leaping from the catwalk into our home furnishings.
We see inspiration everywhere but if you're familiar with our design ethos you'll likely notice a strong affliction with vintage prints and illustrations, the natural world and classic motifs.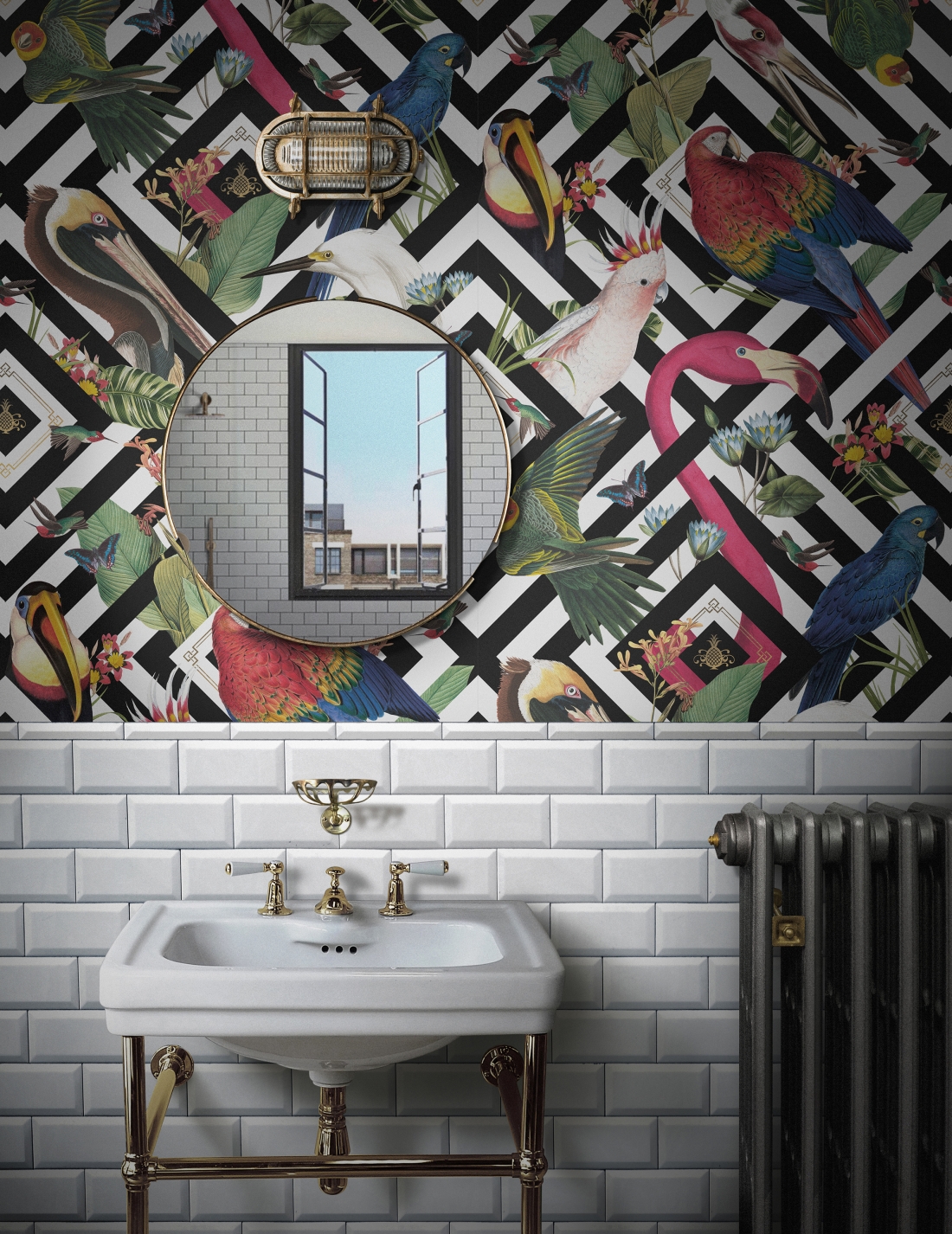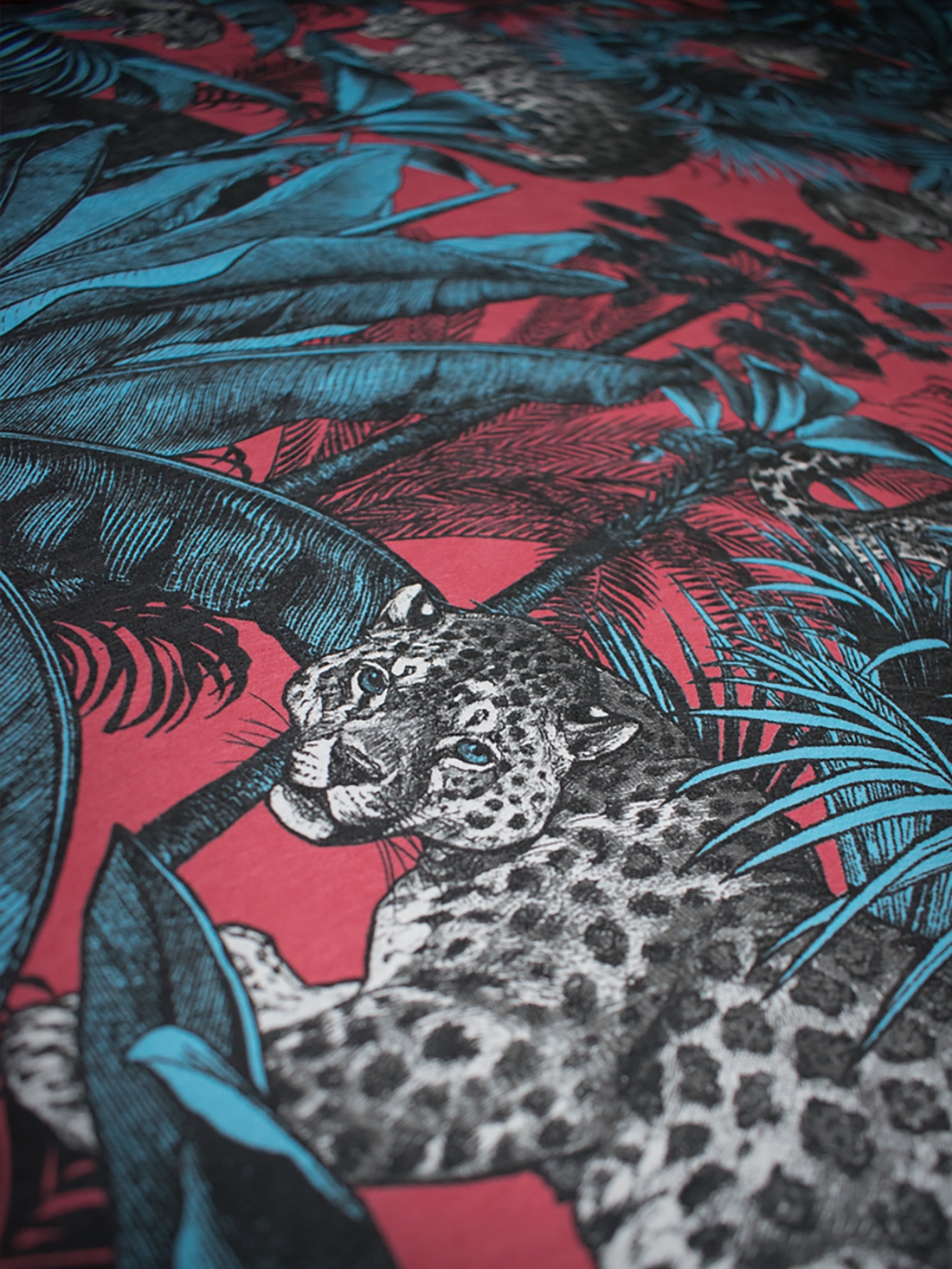 What's next for Divine Savages?
We have a very exciting collaboration lined up for the start of next year which is going to be all kinds of wonderful and will bring a brand new product to our customers. We're also just in the process of finalising a deal with an awesome stockist which is really exciting for us, so watch this space!
Having also just produced our first wallpaper book we can't wait to start delivering these to interior designers across the world so they can showcase our beautiful range of wall coverings to their clients. Speaking of wallpaper – of course, you can expect some new designs from us in the coming months, and most likely we'll be asking for your help to name the designs.