Beyond the Surface at Vitra Design Museum focuses on Christien Meindertsma's work with materials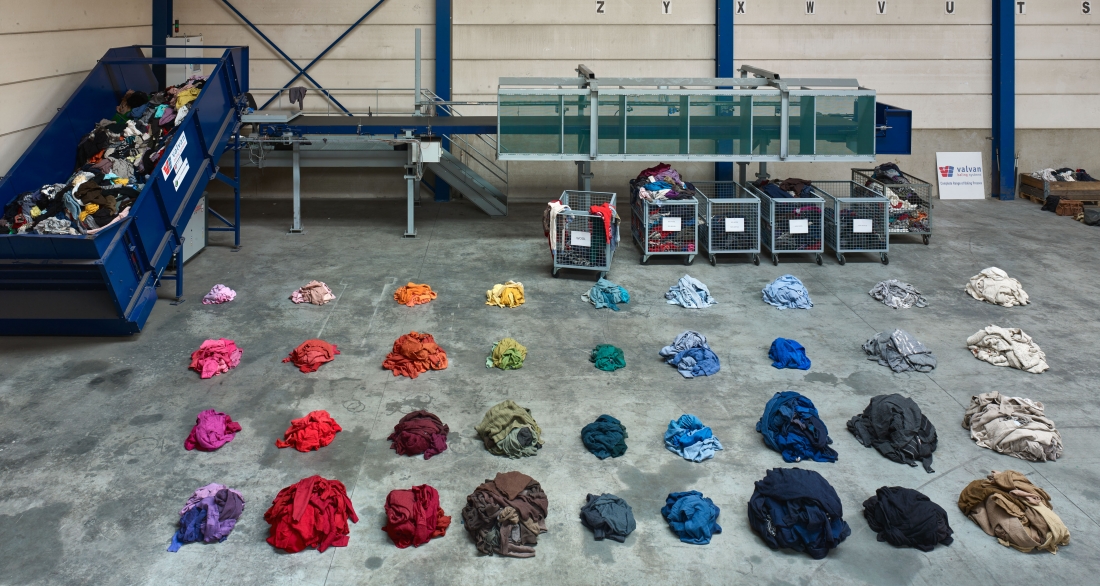 For Christien Meindertsma, the creation of a product is only one element of the design process. In her unique approach, she explores the mechanisms of modern industrial production, undertaking expeditions to factories and conducting meticulous detective work at waste disposal sites and workshops – while bringing her unquenchable thirst for knowledge to interviews with the protagonists of these adventures.
You can discover her work at Christien Meindertsma: Beyond the Surface, the Dutch designer's first solo exhibition outside her native country, open until 20 January 2019 at the Vitra Design Museum.
The show focuses on her work with the materials of wool, flax, incinerator bottom ash and recycled wool. On display are projects such as the One Sheep Sweater – for which she produced garments from the coats of individual sheep – or the Flax Chair, an innovative, sustainable piece of furniture made from a now rarely used material, which earned her the New Material Award and the Dutch Design Award in 2016.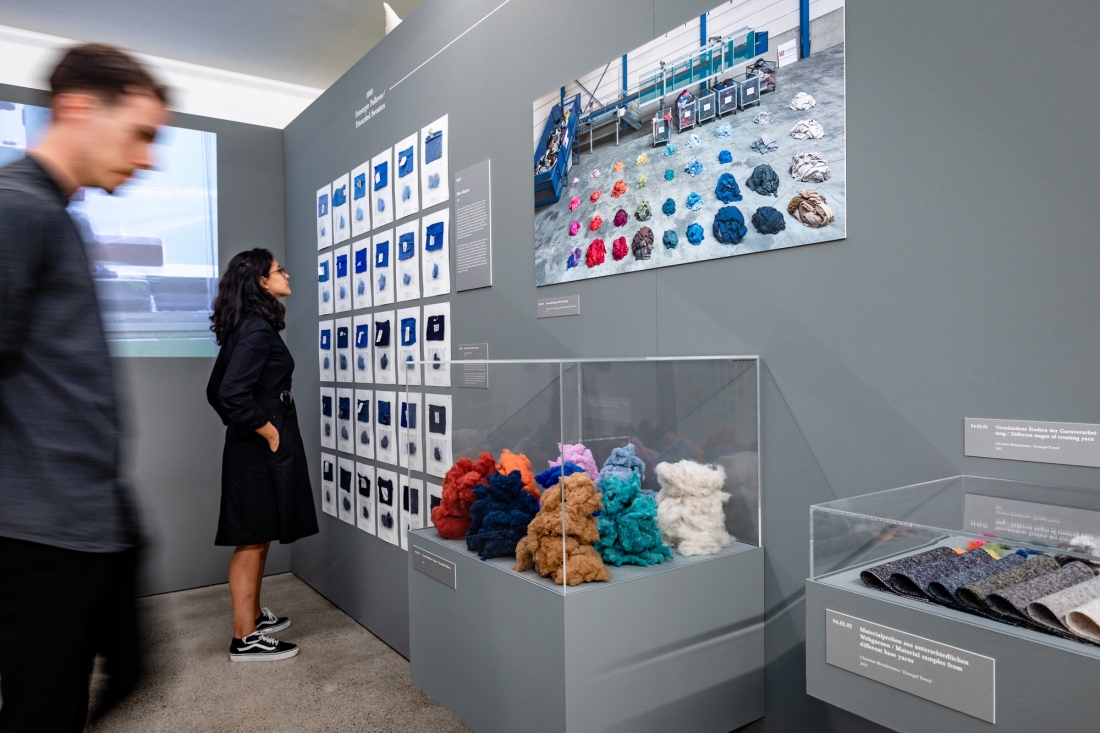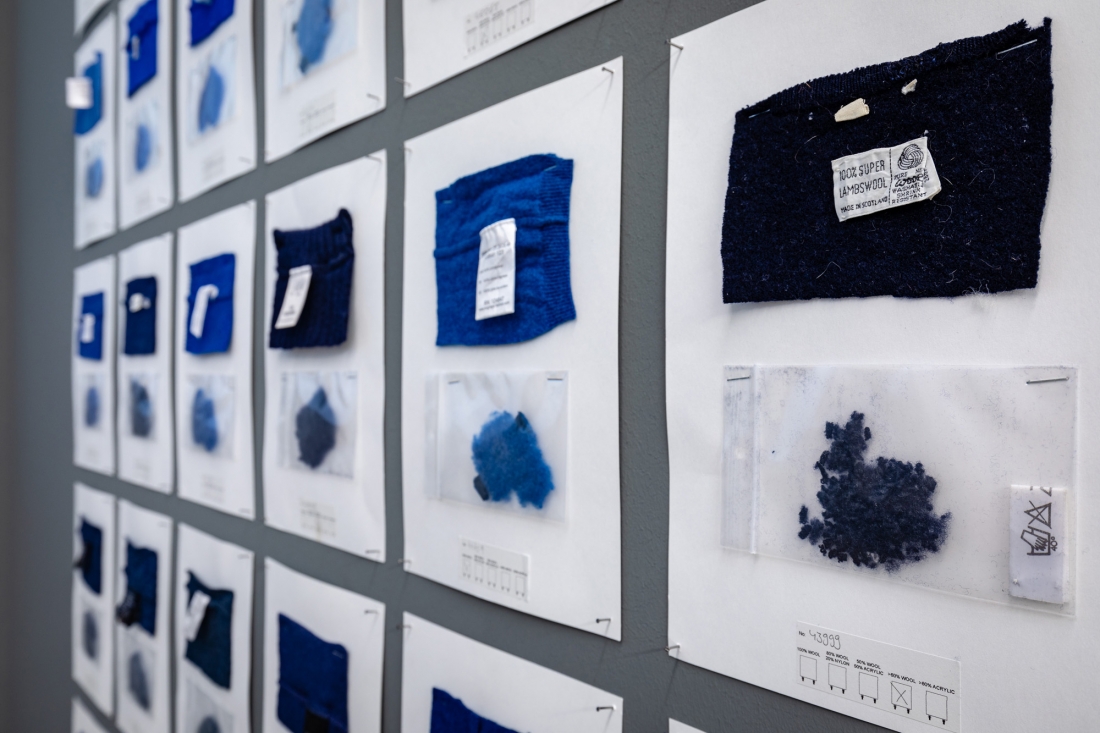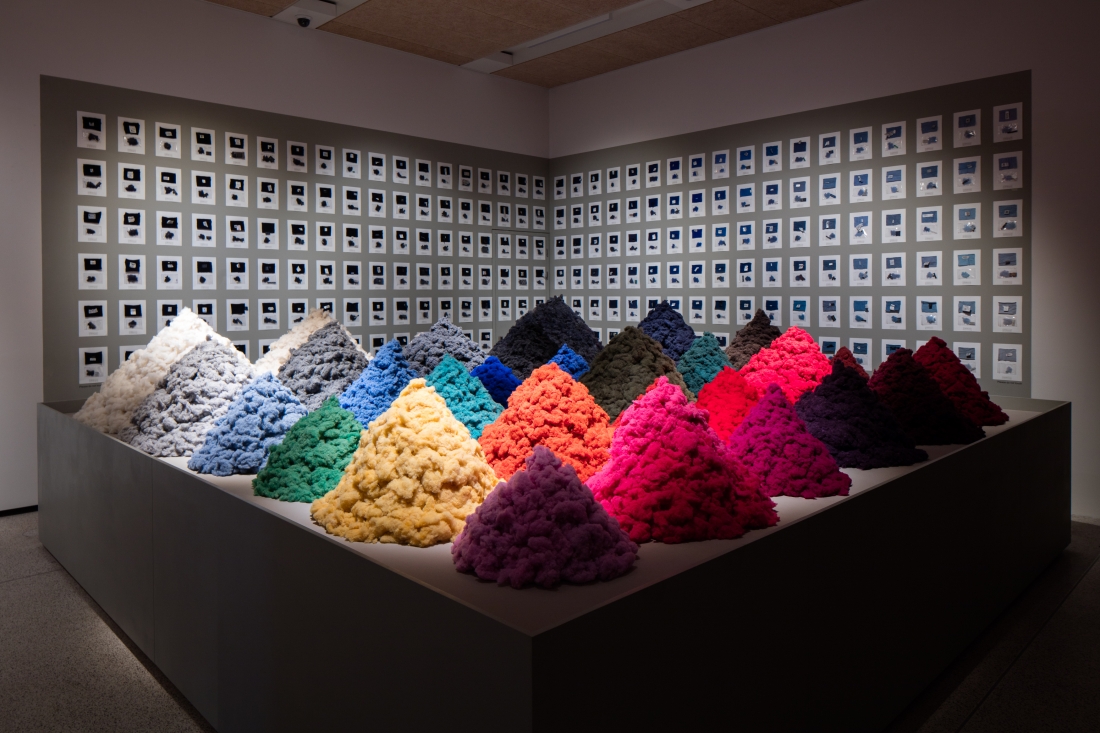 As the title Beyond the Surface suggests, the exhibition does not merely concentrate on finished products but also encompasses material samples, prototypes and photographs.
A particular focus lies on the production processes behind the completed object, which Meindertsma captures by means of films and publications – a method she refers to as "documentary design". This renders visible in how deeply the designer dives into her subject matter, often exploring a topic for long periods of time and positioning one completed project as a launch pad for the next.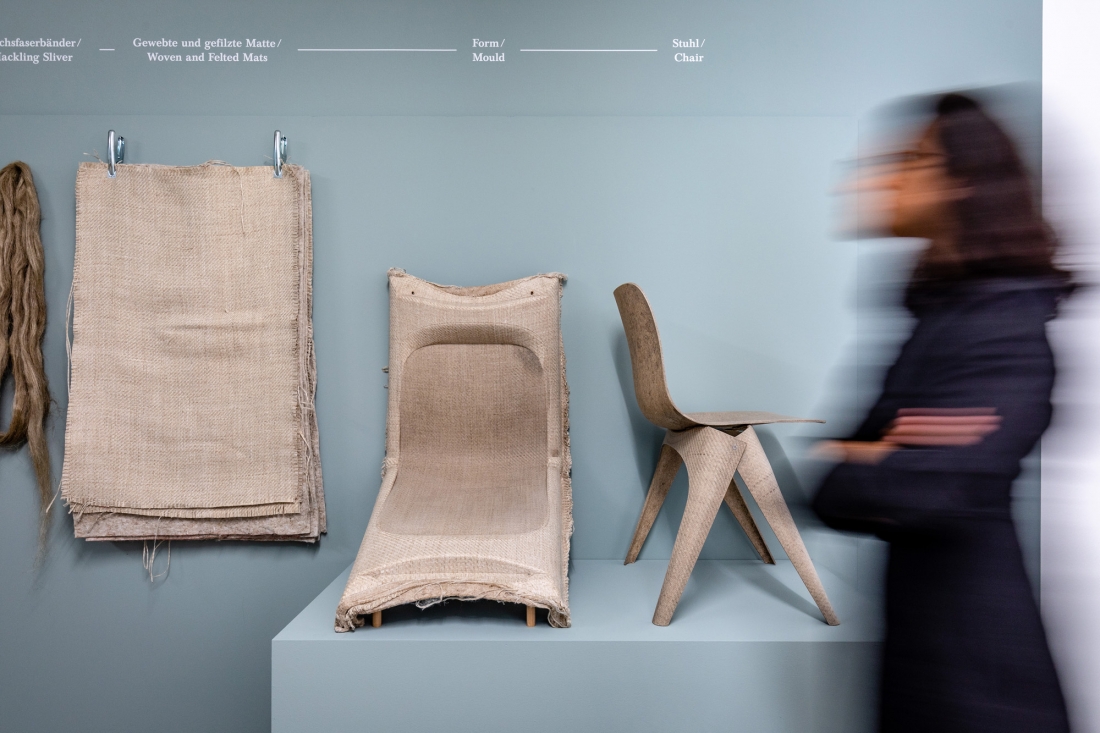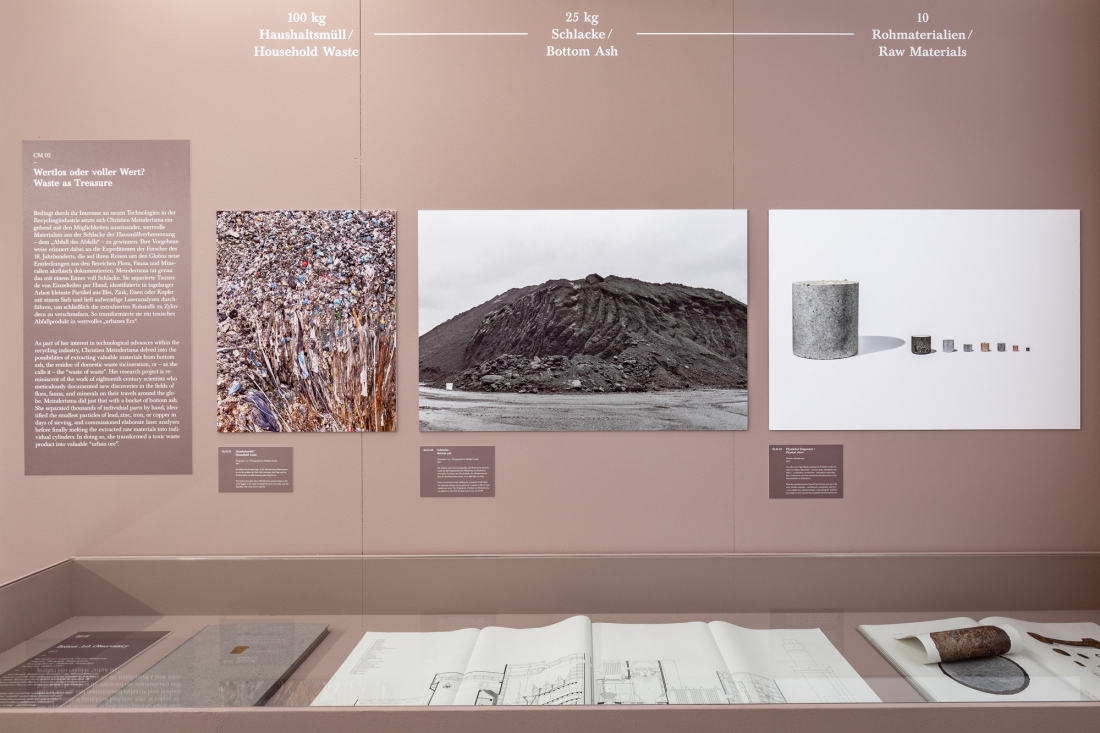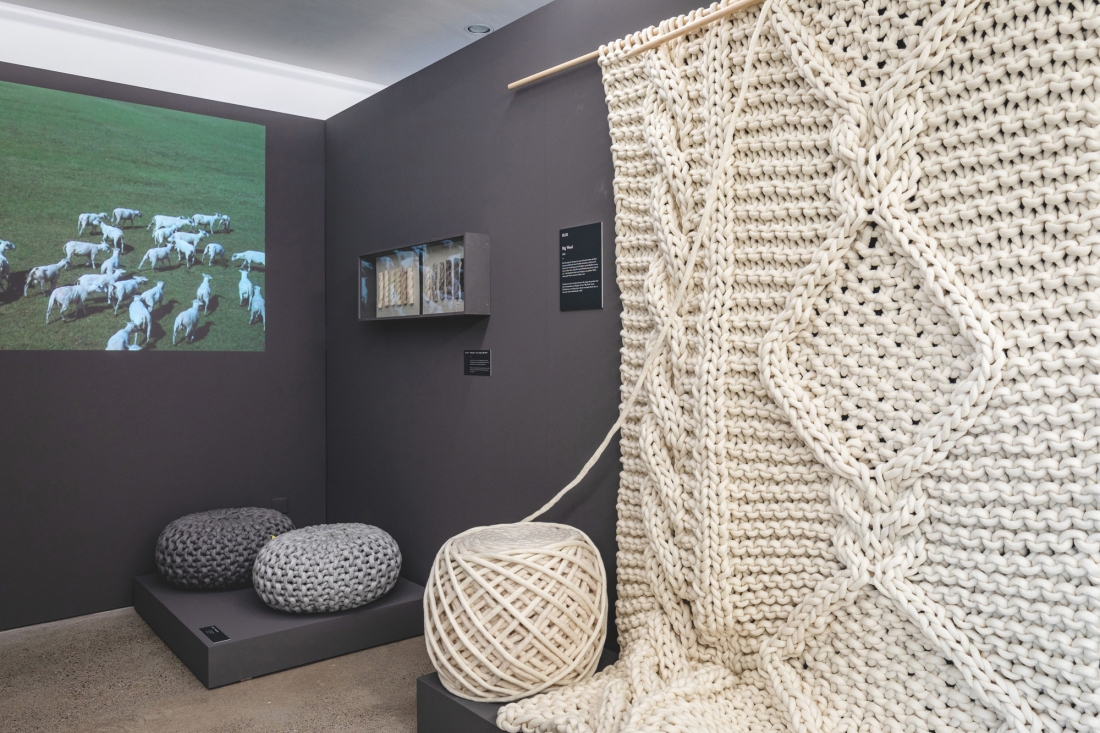 Meindertsma is driven by such questions as what are the effects of globalised production chains? How do you define transparency? What is the value of local production? How does commodity trading work? And, again and again: Could this be done differently?
While the final results of her research vary greatly, they are all united by her interest in the origin of products, their processing, sustainability and transparency. Christien Meindertsma's work and attitude demonstrate that design is not only the act of creating physical objects but also a means to critically engage with our established modes of consumption and to disrupt thinking patterns in favour of positive change.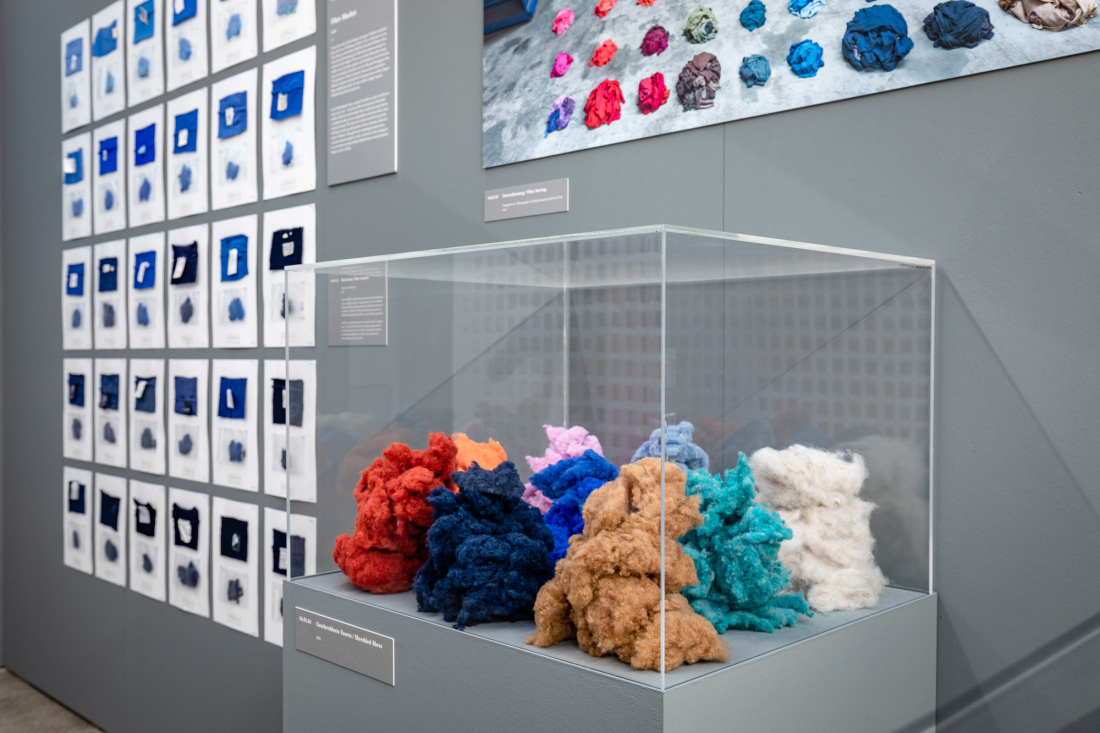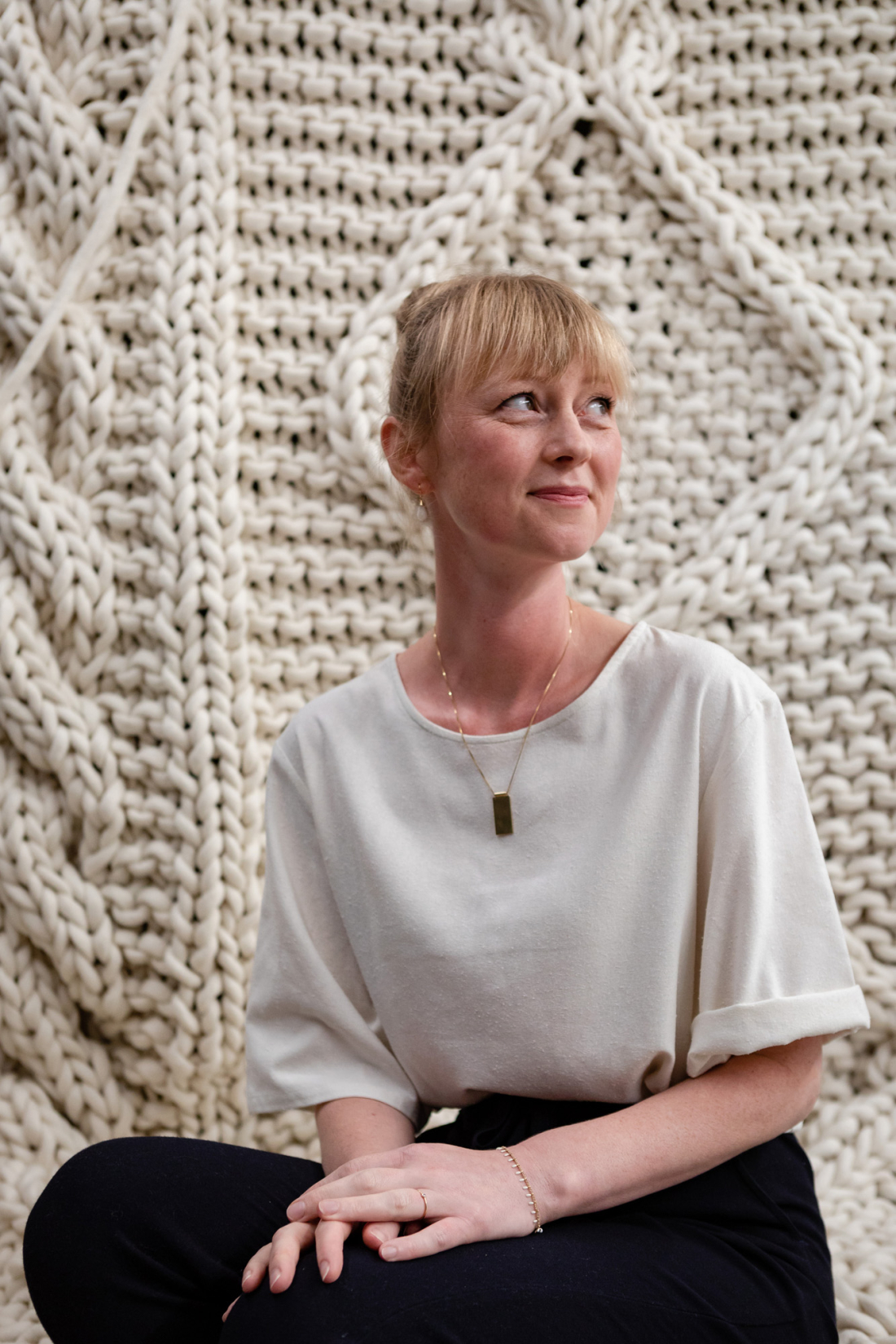 Christien Meindertsma: Beyond the Surface runs until 20 January 2019 at the Vitra Design Museum. To find out more about Meindertsma, visit christienmeindertsma.com.