Adam&Co.'s tribute to Boston's heritage with its interior design for The Revolution Hotel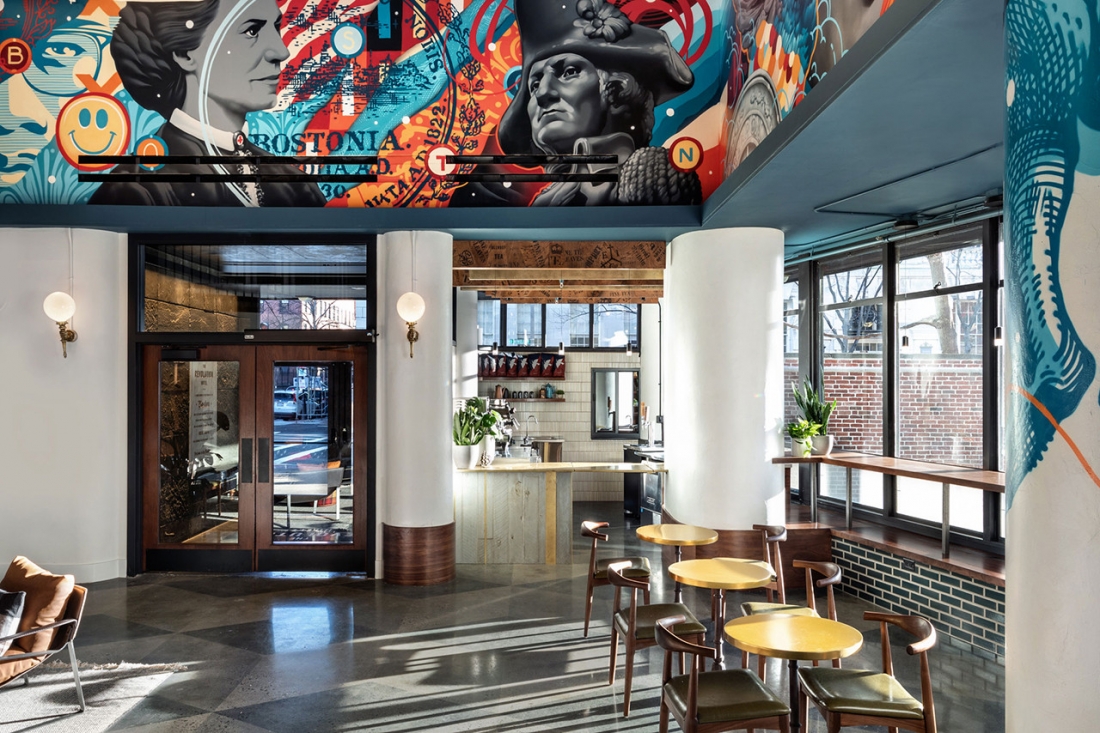 Adam&Co. has created the interior design for The Revolution Hotel in Boston, celebrating the city's rich cultural history, dating back to the American Revolution in 1775.
The Revolution boasts a variety of rooms, including standard king with private bath, quads and triples with bunk beds and shared bathrooms, and long-term stay lofts with kitchenettes, and oversized bathrooms.
The hotel also features a cafe, a gym, a large co-working space with a bar, as well as a forthcoming restaurant with an outdoor patio for dining and events.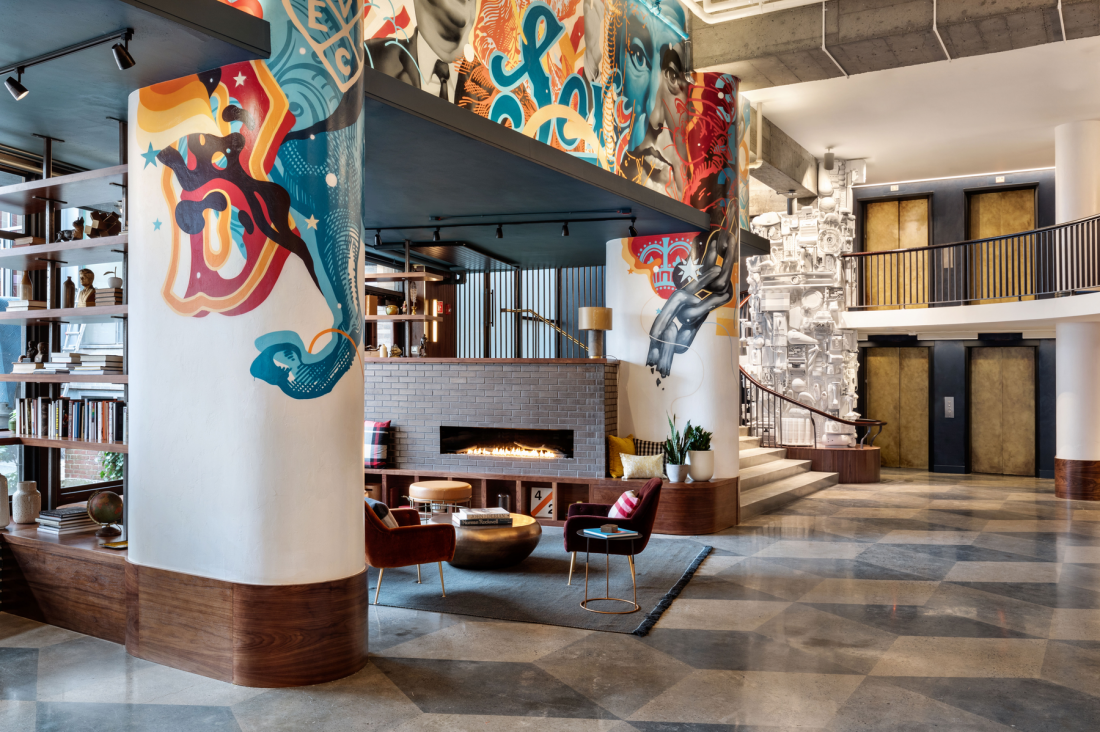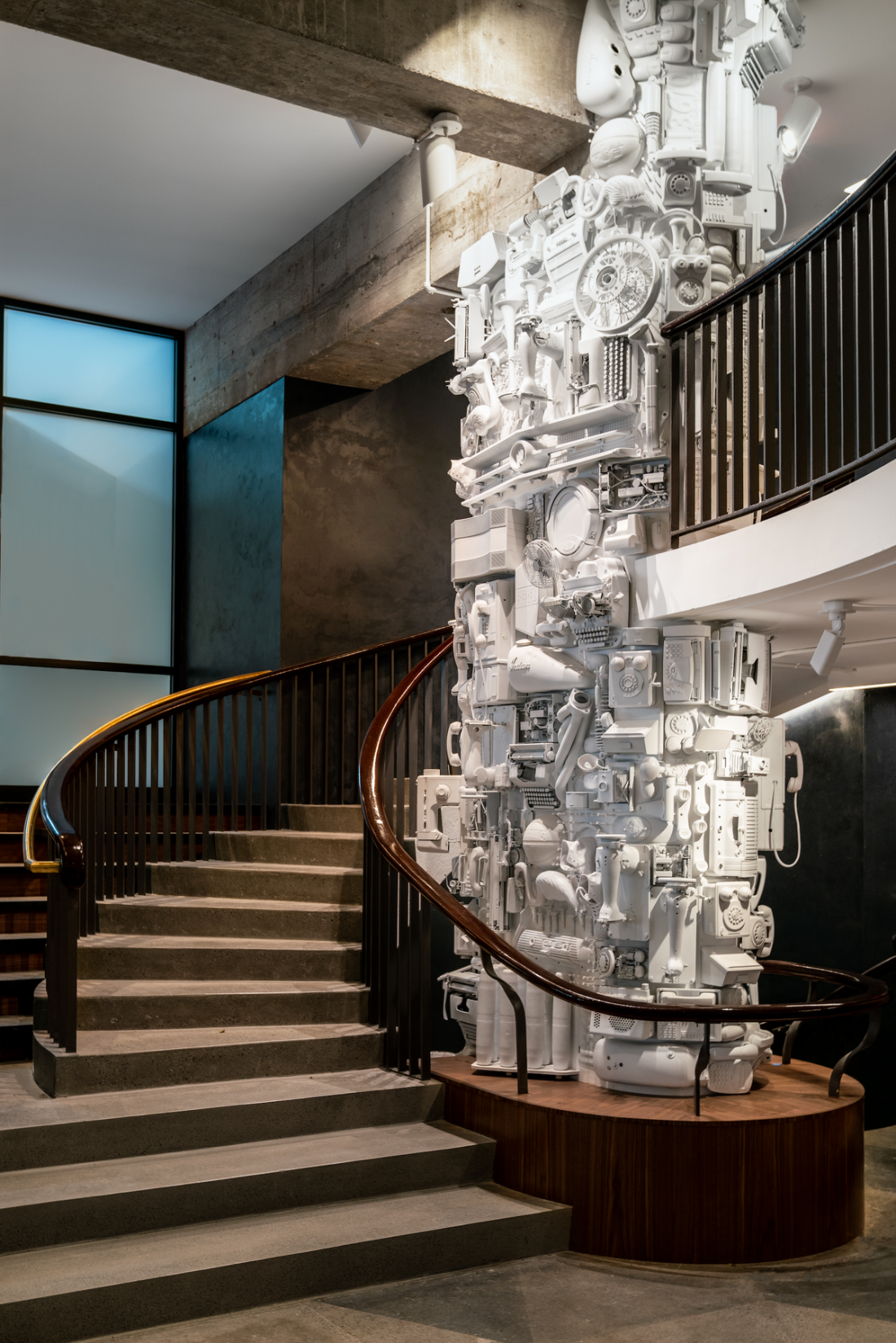 "The building's history and architecture became a great source of inspiration when approaching the design of the hotel," says Adam Larson of Adam&Co. "An adaptive reuse project, the building itself dates back to the 1880s when it became one of the first YWCAs in the country, a place dedicated to the empowerment of women.
"In 1953, a Mid-Century Modern addition was added to serve as a dormitory for young women who were joining the workforce after WWII. The developers, architects and design team all took great care to celebrate its original use as well as to embrace, preserve, and expose its original architecture."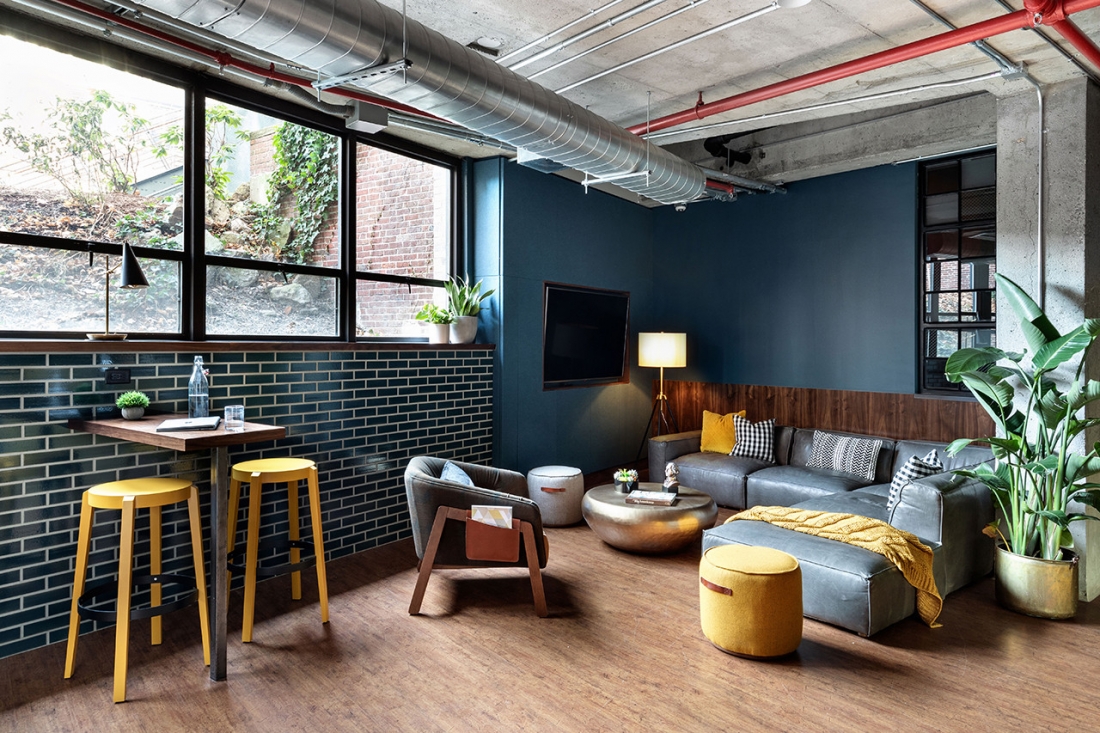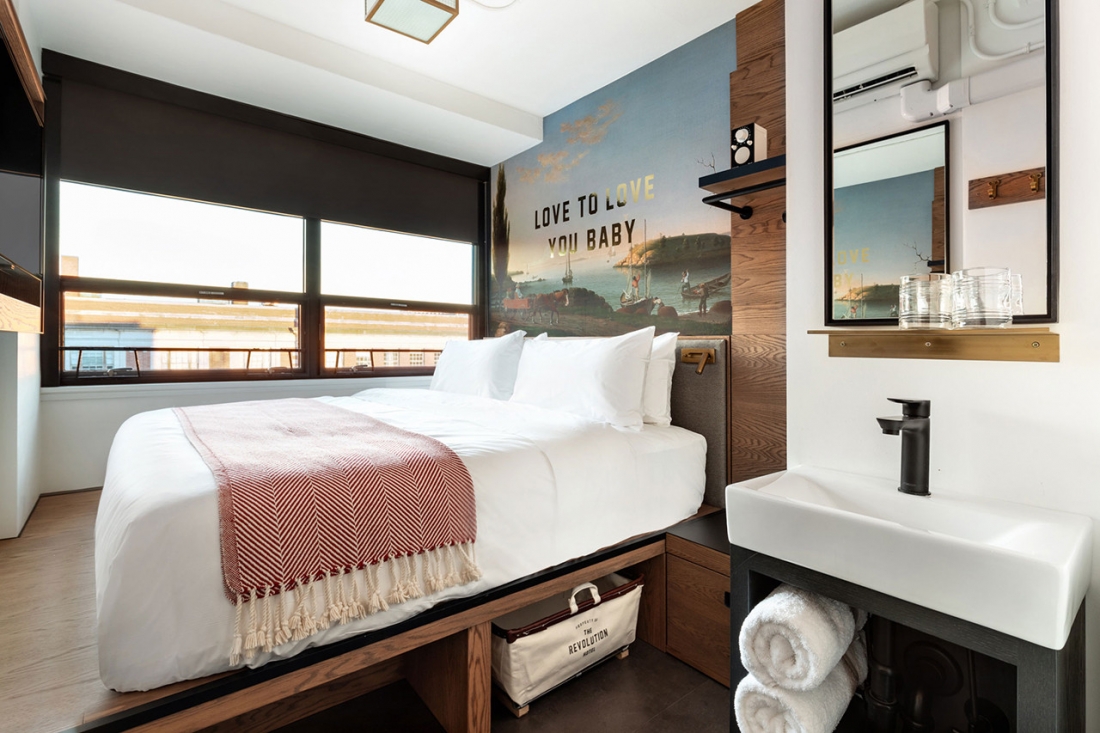 Adam&Co. commissioned world-renown Los Angeles' street artist Tristan Eaton to create a giant mural that is the centrepiece of the hotel's lobby, and the first Boston mural by Tristan.
Inspired by the famous murals at the nearby Boston Public Library, and created entirely by freehand spray paint, the mural combines carefully rendered portraits of influential Bostonians with various excerpts of the city's history, and contributions to pop culture. Tristan also designed custom carpeting that lines the halls of the guest floors.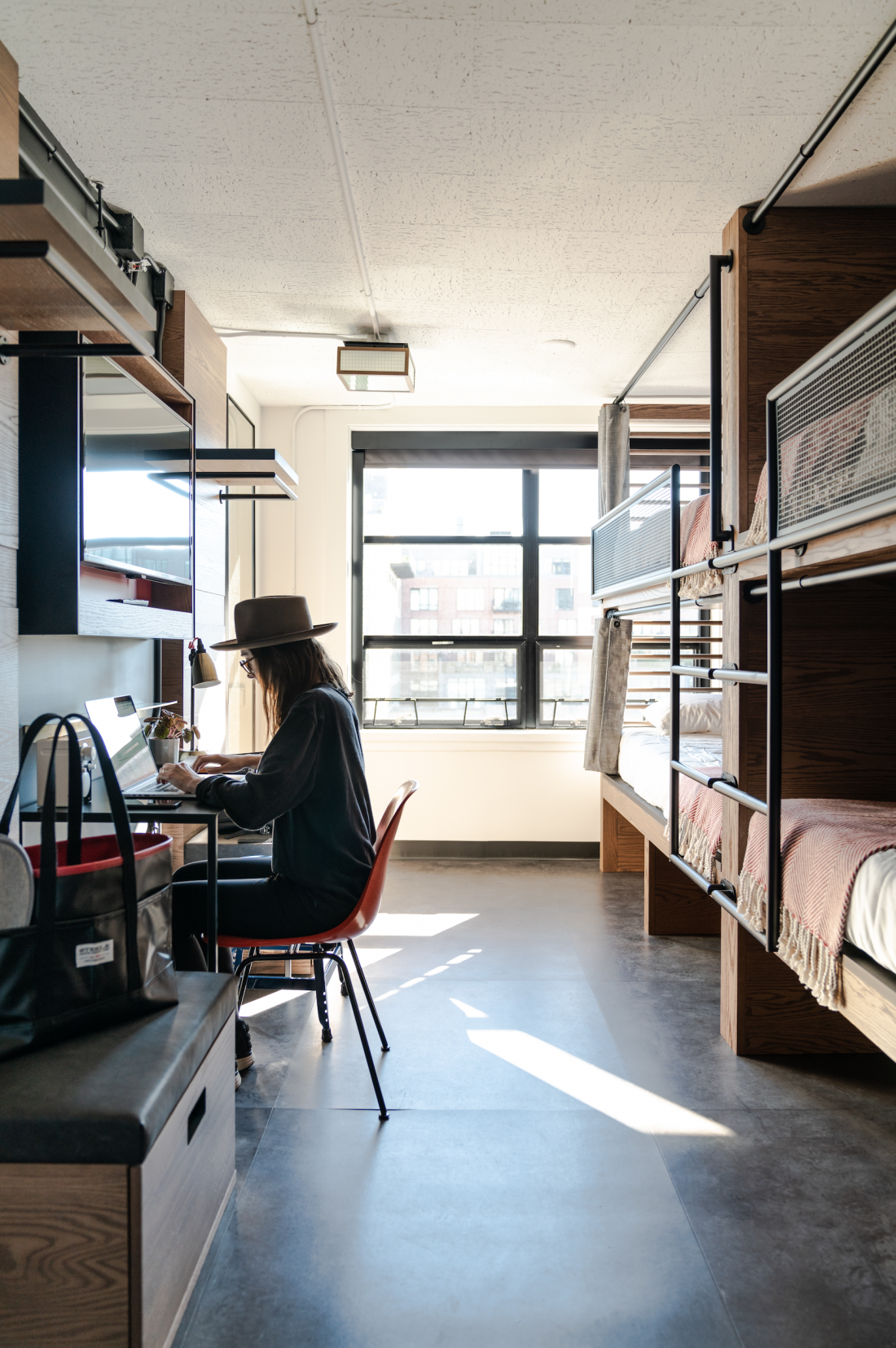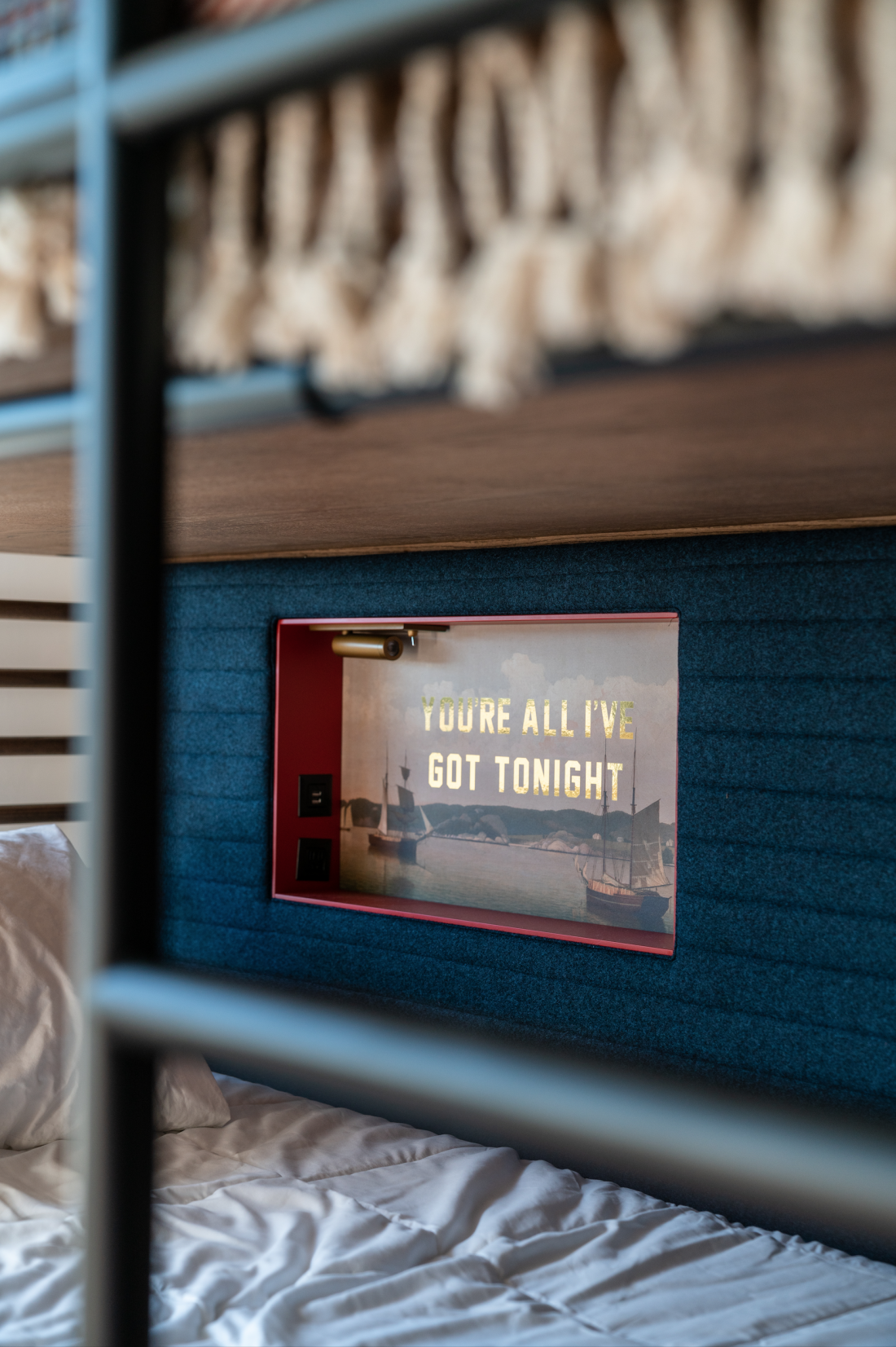 To celebrate the city's lineage in science, technology and innovation, Adam&Co. partnered with Boston-based Individuals Collective to create a three-story sculptural installation featuring objects that represent significant inventions from the area.
The 'Innovation Tower' includes everything from microwaves and car parts, to old computers, microchips, transmitters, telephones, safety razors, Converse sneakers, basketballs, volleyballs, and typewriters.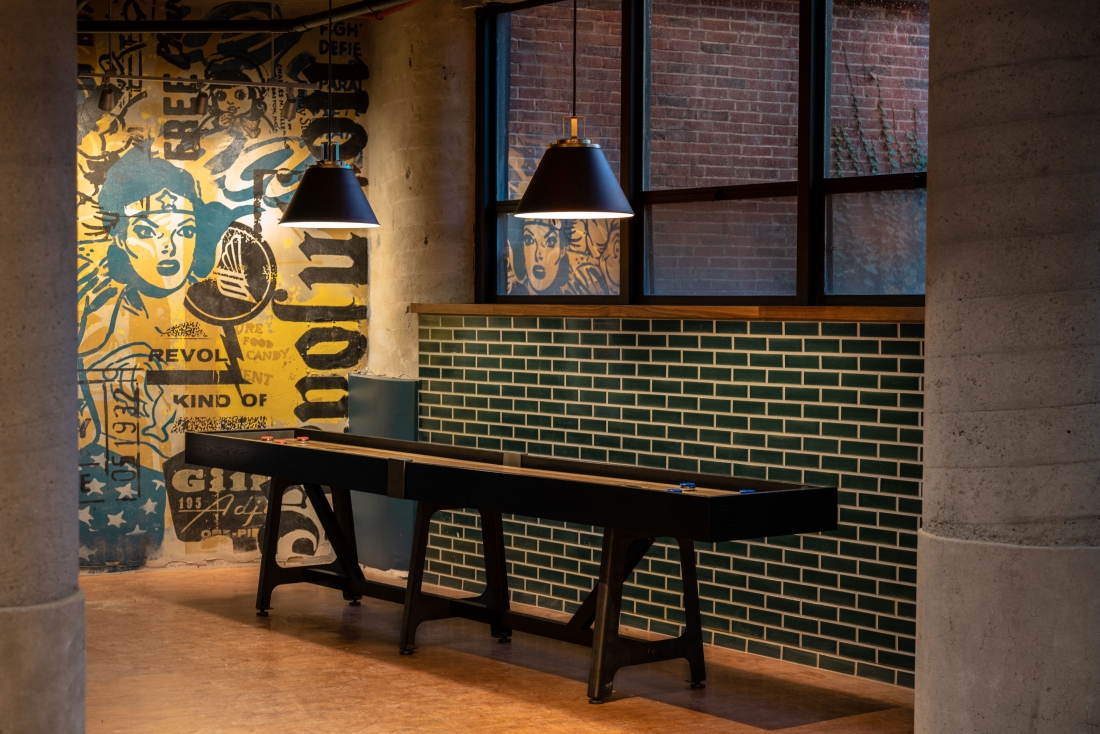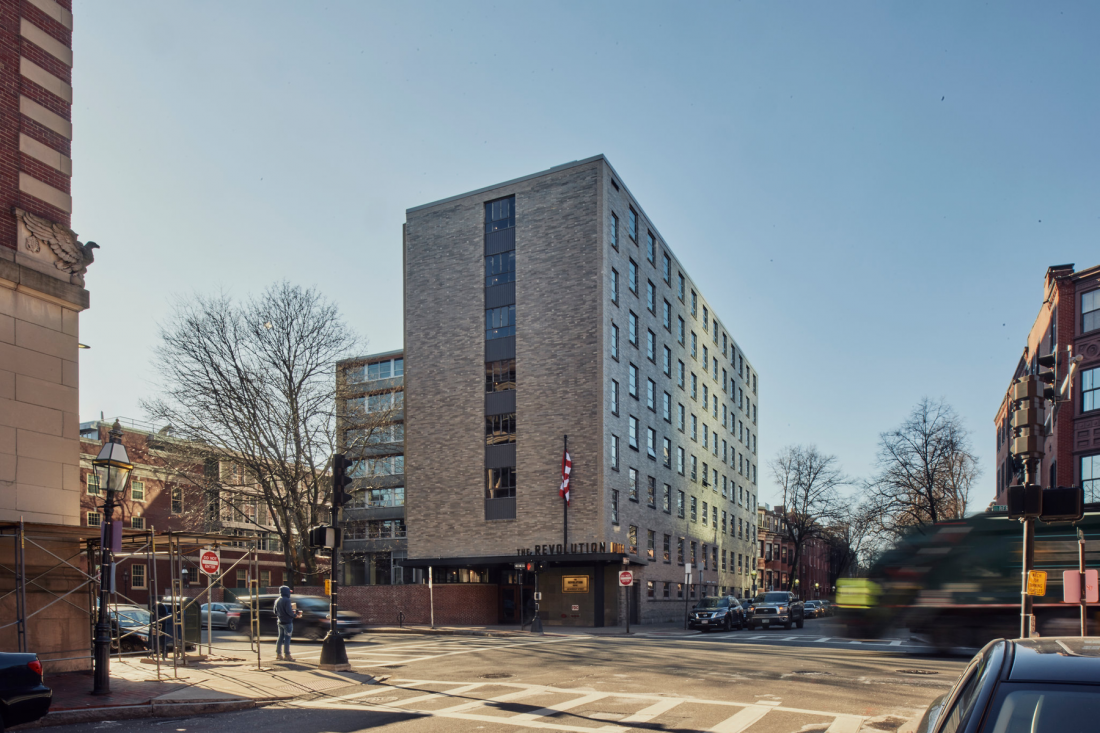 The Revolution Hotel is the first hotel on the east coast to be managed by the boutique hotel management company Provenance Hotels. It is owned and was developed by the Mount Vernon Company, with Creative Direction provided by Adam&Co., designed in partnership with PCA Architects.