Students at East London's Building Crafts College create a sustainable 'Useful Table'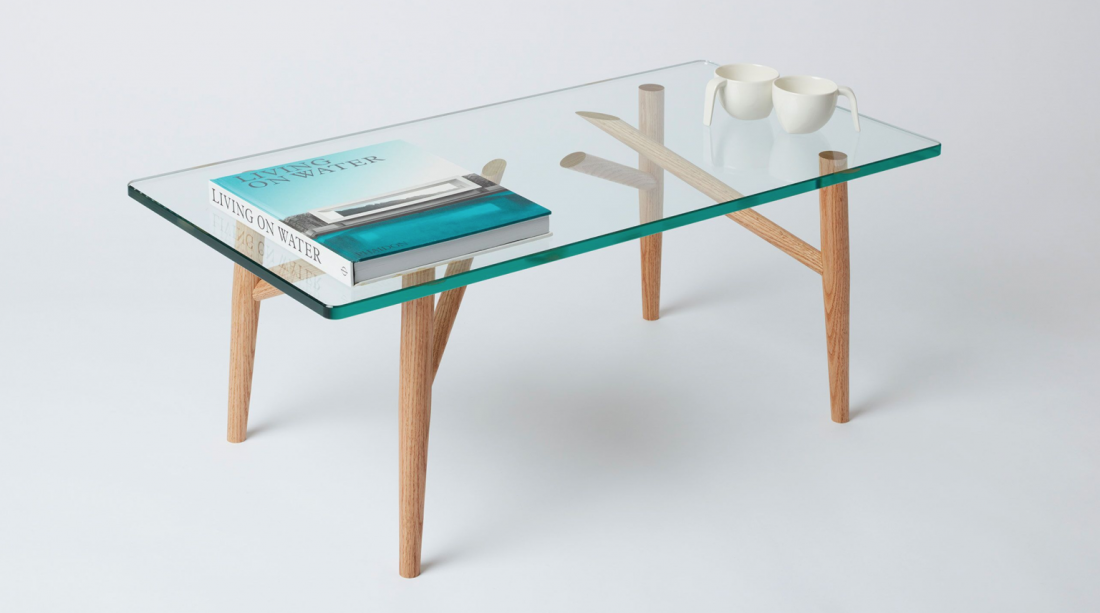 The Building Crafts College in East London has collaborated with the American Hardwood Export Council to challenge students with creating a table with sustainable American red oak.
The Council donated two cubic feet of American red oak for each of the twenty students, who were then tasked with using the material to create a "useful table" that had to be considered functional for a particular task within the home environment.
Student Hamish Cock was influenced by the architecture of bridge structures for his low coffee table, reflecting this in the precise angles of the geometric red oak legs that form the base for the glass top. The glass top is attached using UV activated glue which dries completely transparent, allowing the grain detail of the red oak to show through the glass.
Matthew Hensby has designed a console table that uses American red oak for the majority of the piece. He also chose to incorporate American cherry drawers with walnut handles, hidden within an invisible compartment to aid functionality. Matthew used a traditional method of hand carving with a gauge to add a tactile finish to the table.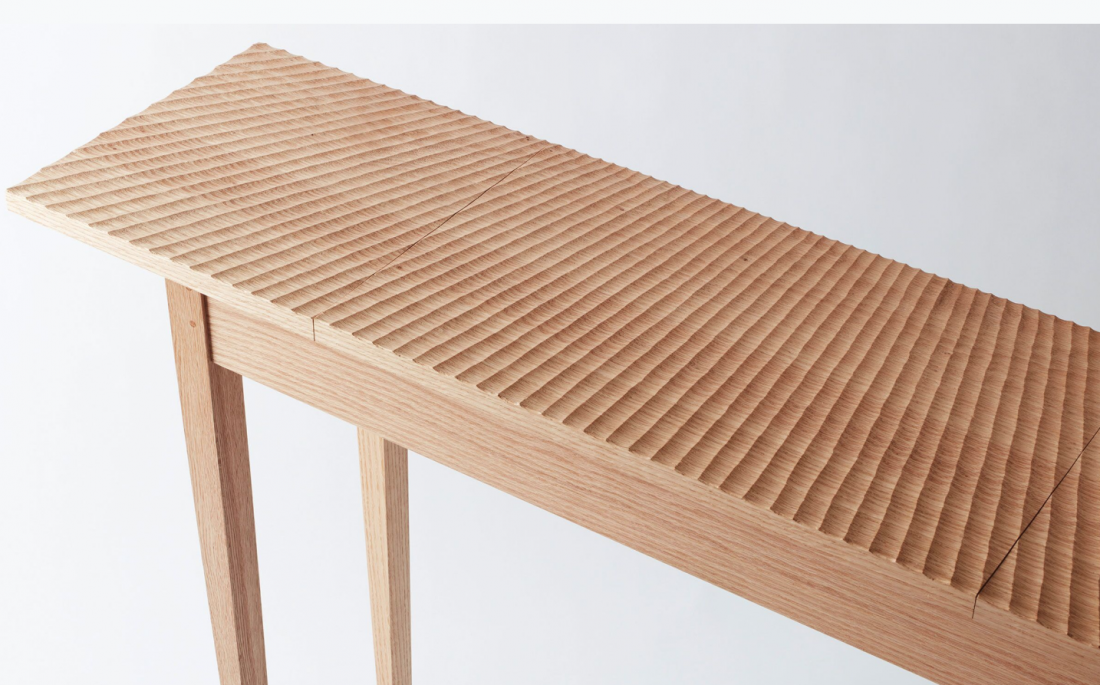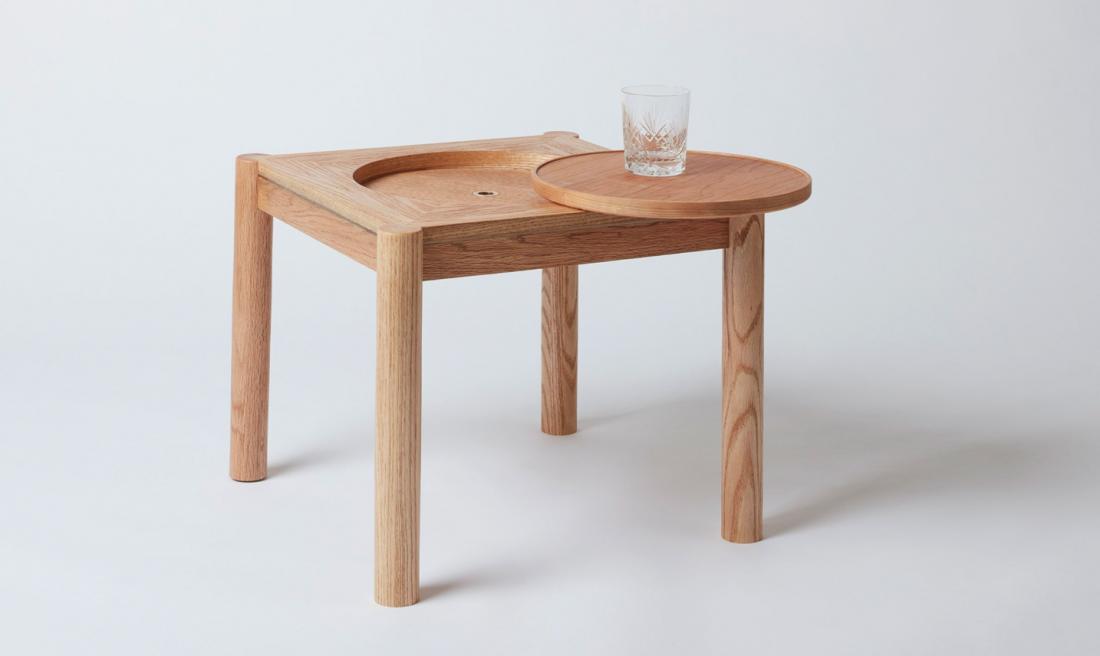 Paul Wones designed the Companion Table as a response to his experience living in a smaller dwelling and having to maximise on space. In order to fulfil his brief, he created a multi-functional table with two removable trays, allowing the table to be used as both a coffee and a dining table.
Adam Whitfield created a solid American red oak console table with a wengu insert through the centre. Adam's concept developed from a desire to "disrupt" an otherwise traditional style of furniture. The table is made using solid American red oak with a clever veneer detail along the inside of the slits, to show a contrast between the two different timbers.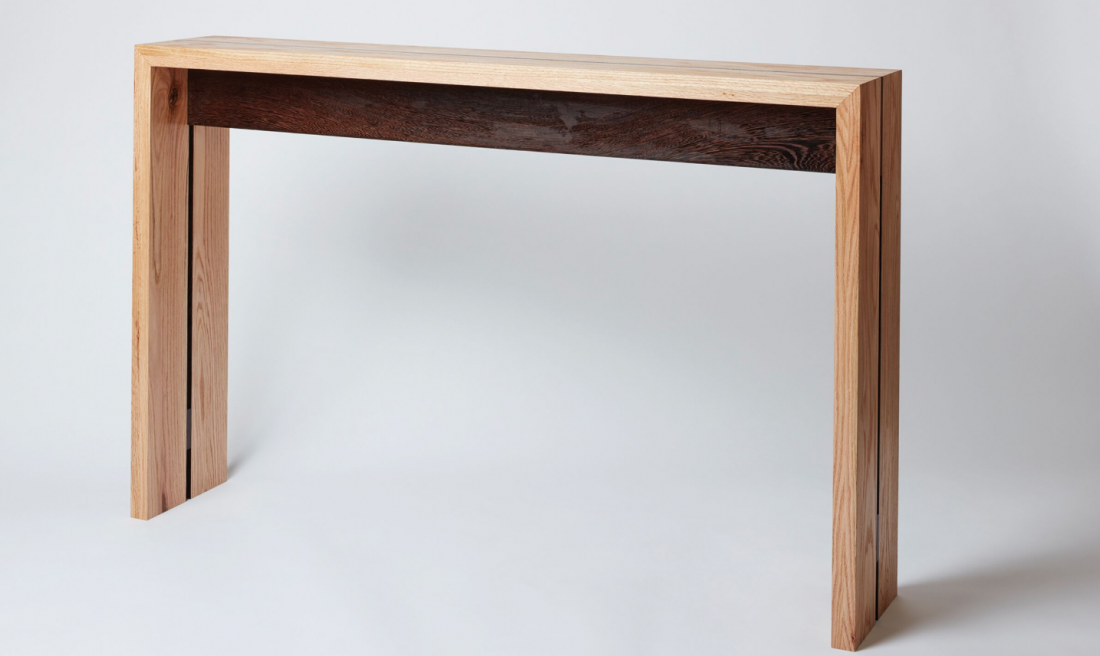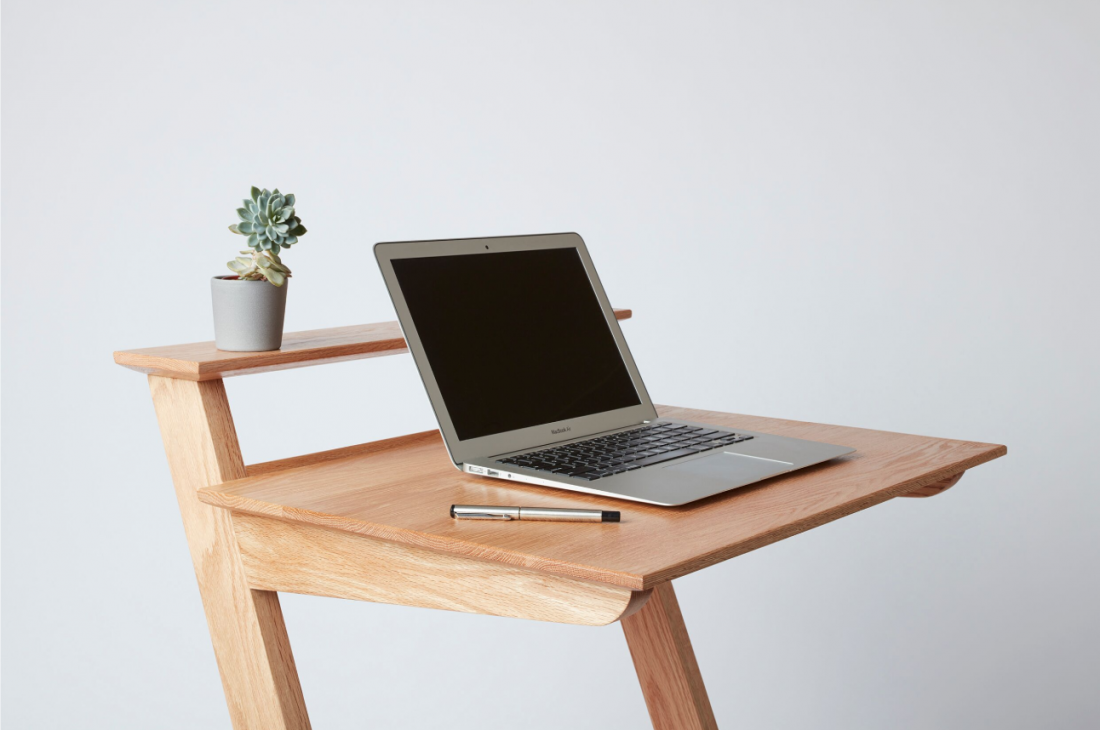 Matthew Dawson designed a standing desk in response to its rising popularity and a perceived gap in the market for a robust and beautifully crafted option. The desk has a z-shaped, ergonomic profile with a rounded footrest for added comfort and a slot in the back to work as an integrated cable tidy.
Rachel Elston wanted to explore furniture used in the entrance to a home which acts as a transitional point between inside and outside. The indentation at the top plays a functional role as a place to put keys whilst shoes can be stored in the bottom section. Rachel's piece is made using solid American red oak with a delicate American soft maple weaving at the base to add contrast.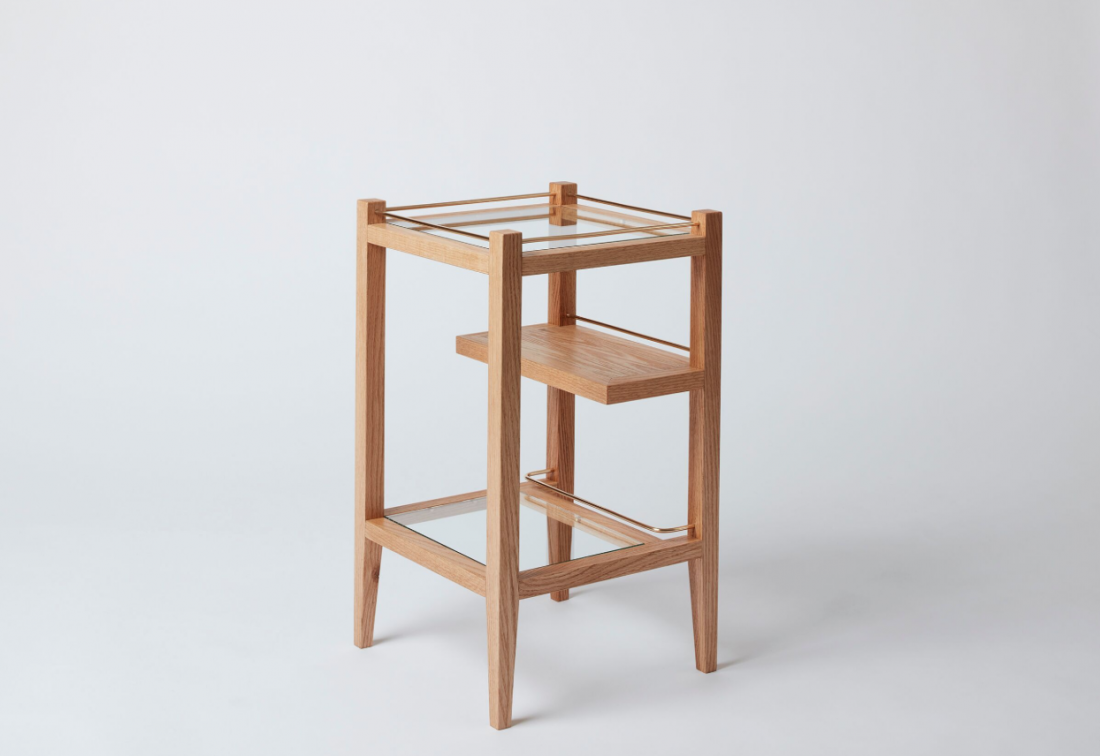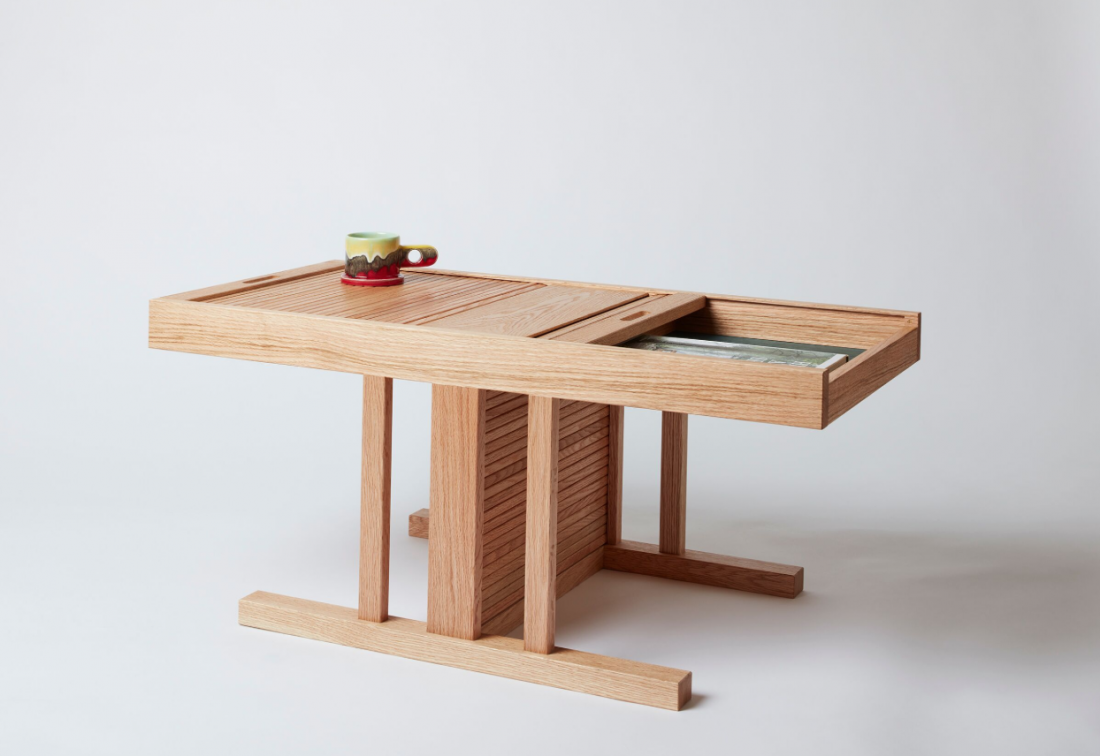 Sapphire Hales was influenced by the traditional Tansu cabinetry, native to Japan, for her Glade side table. The table's purpose is to store and serve tea, creating a twist on a traditional coffee table. The hand-crafted brass fences add to the aesthetic of the piece whilst also acting as a functional barrier. The middle shelf is veneered whilst all the other elements are made from solid American red oak.
Jack Bibbings created a coffee table influenced by traditional 1960s furniture, with a beautifully crafted rolling tambour, made using solid American red oak interlocking slats. Jack's T table has a playful nature whilst remaining useful and functional, including a bold blue storage compartment, concealed by the tambour, for tidying away remote controls and books.