AJOTO & Olivia Aspinall Studio create brand new material: ebonite terrazzo.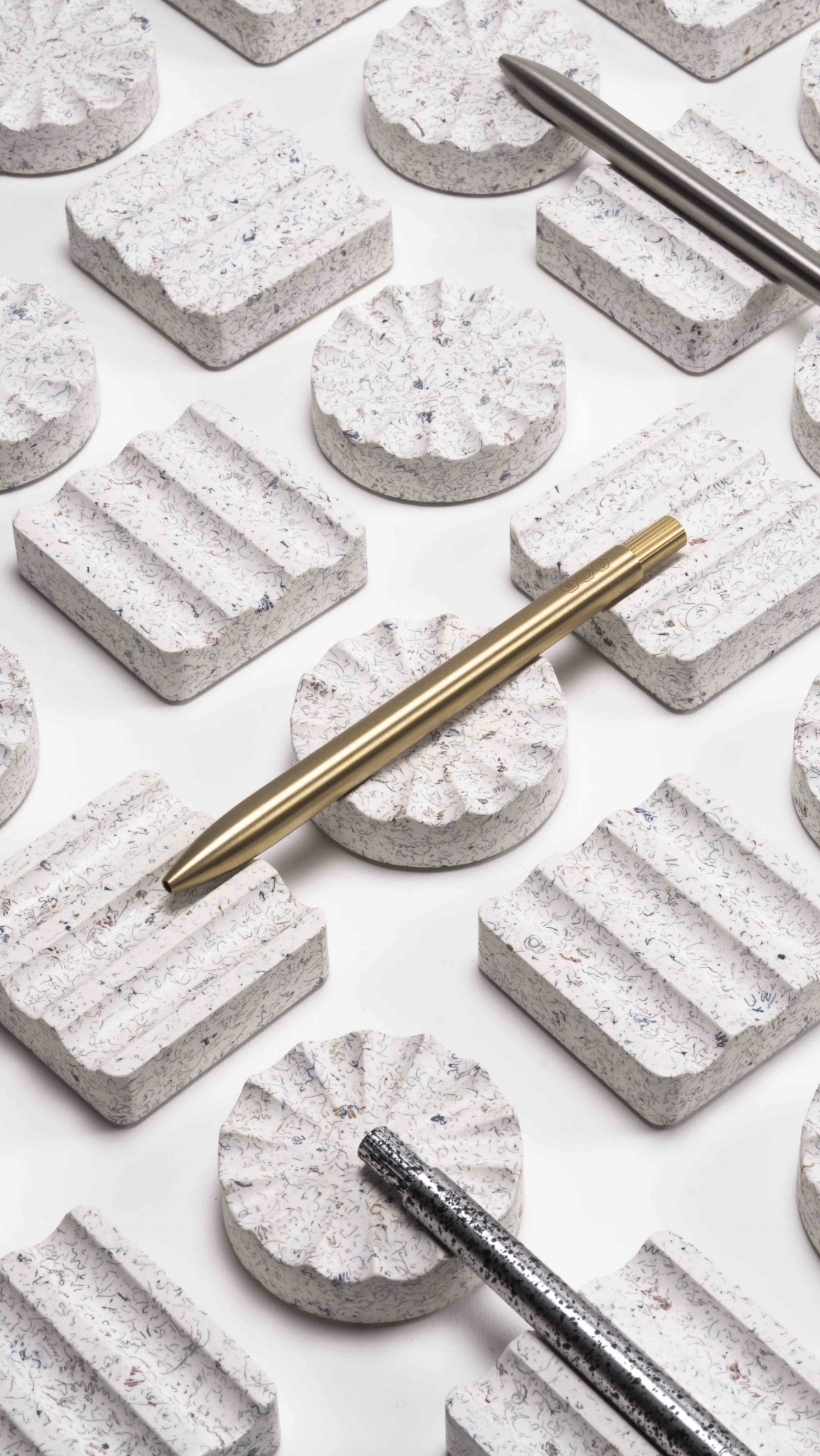 The Manchester-based pen company AJOTO has created a new range of desk rests for their pens in collaboration with Olivia Aspinall Studio.
The whole collection is manufactured from a unique material made from the production waste of AJOTO's Ebonite edition pens.
This project is part of AJOTO's aim to minimise the impact from their entire production process and also find ways to add value and repurpose previously non-reclaimable waste materials.
"The Ebonite we use is produced by the combination of two core ingredients: natural rubber latex and sulphur. The mixture of materials passes through multiple production stages before it becomes the ebonite material that we can precision machine. Once the machining is finished we are left with a beautiful Pen but also boxes of curly machining swarf", explains AJOTO's founder, Chris Holden.
"Unlike metal which can be easily recycled, the ebonite would need to be processed further to fully remove contaminants and shipped to Germany. Overall this has a very limited environmental or financial benefit. So, this prompted us to set out and find alternative ways to repurpose this material and potentially produce a range of products that would be both practical and beautiful."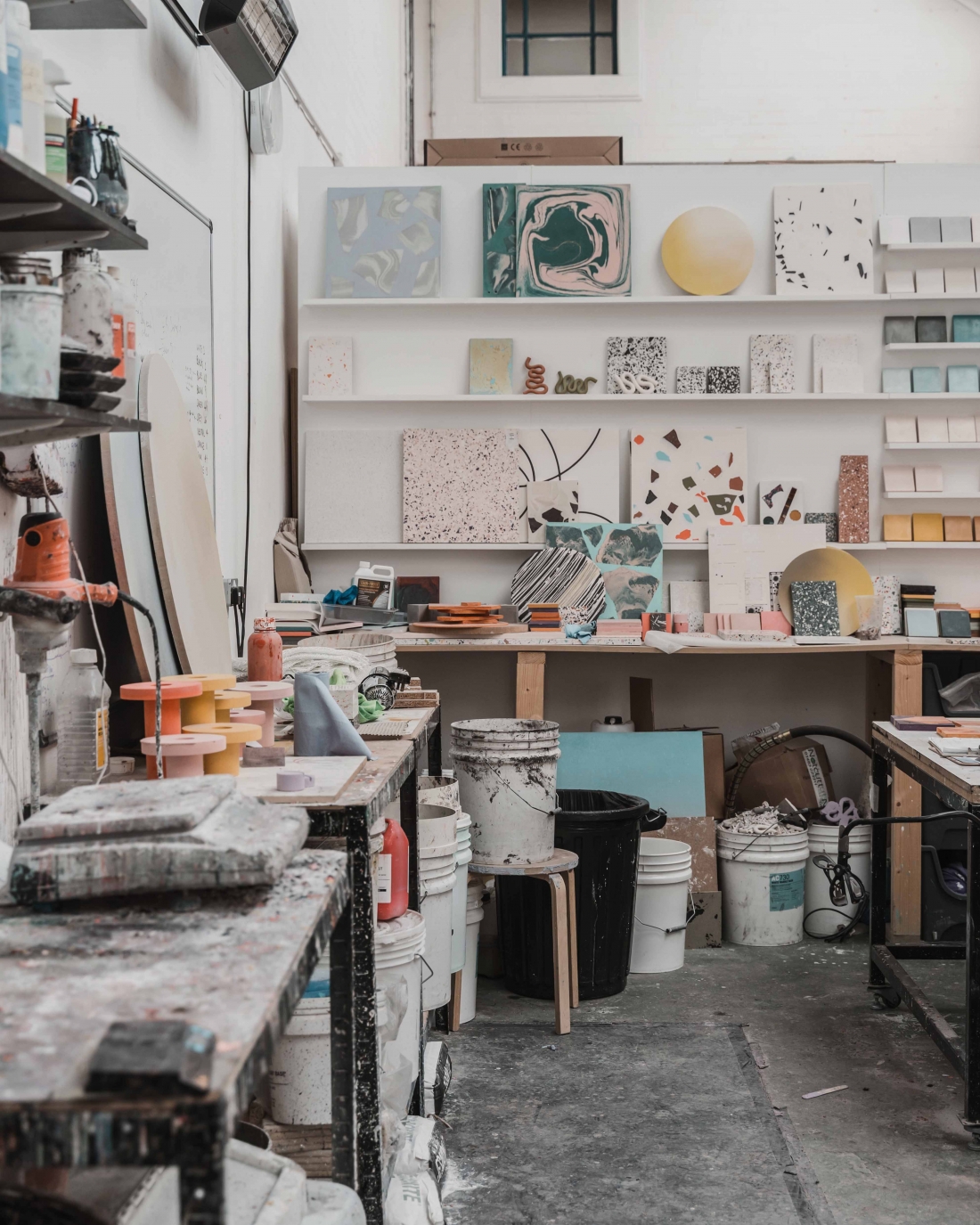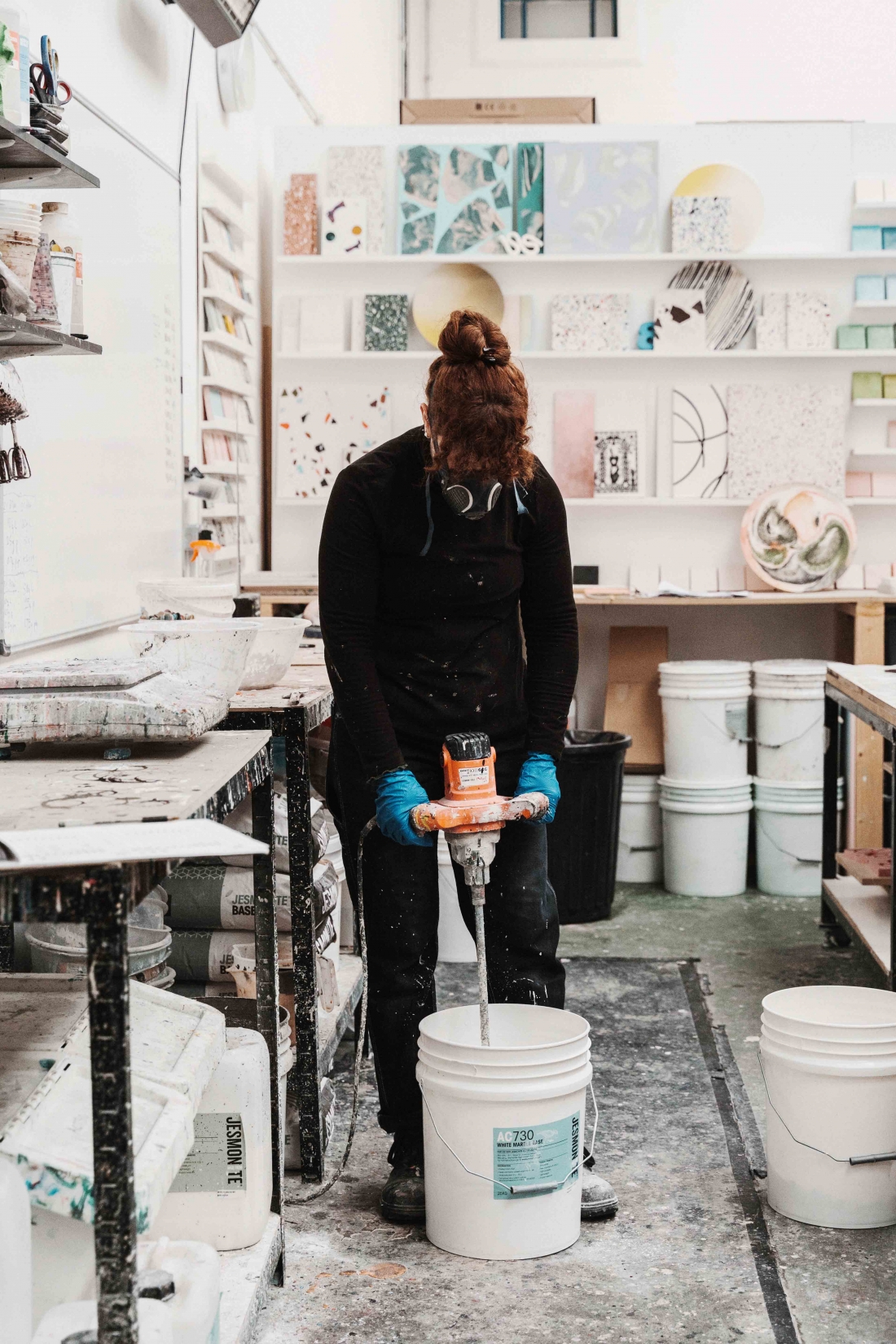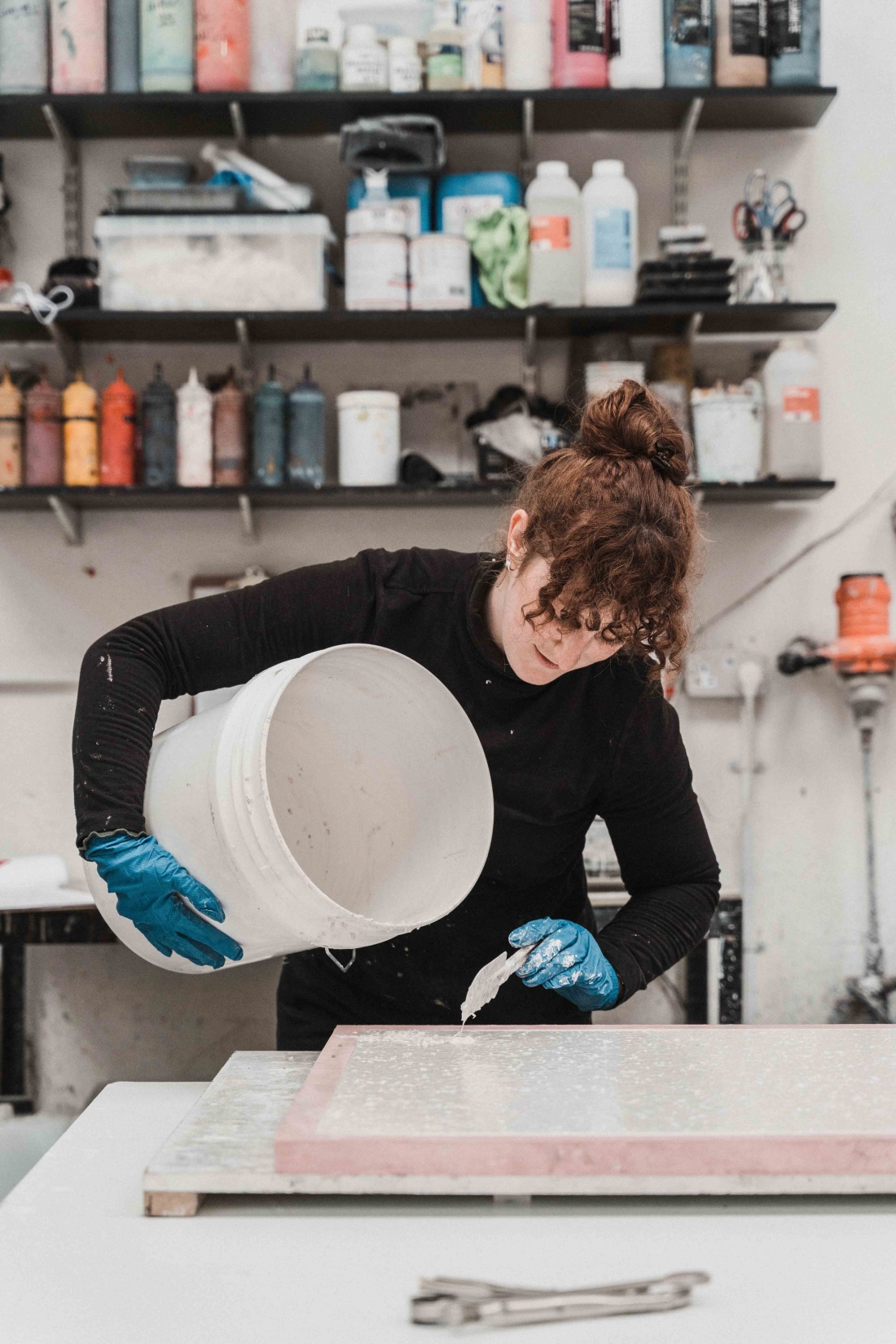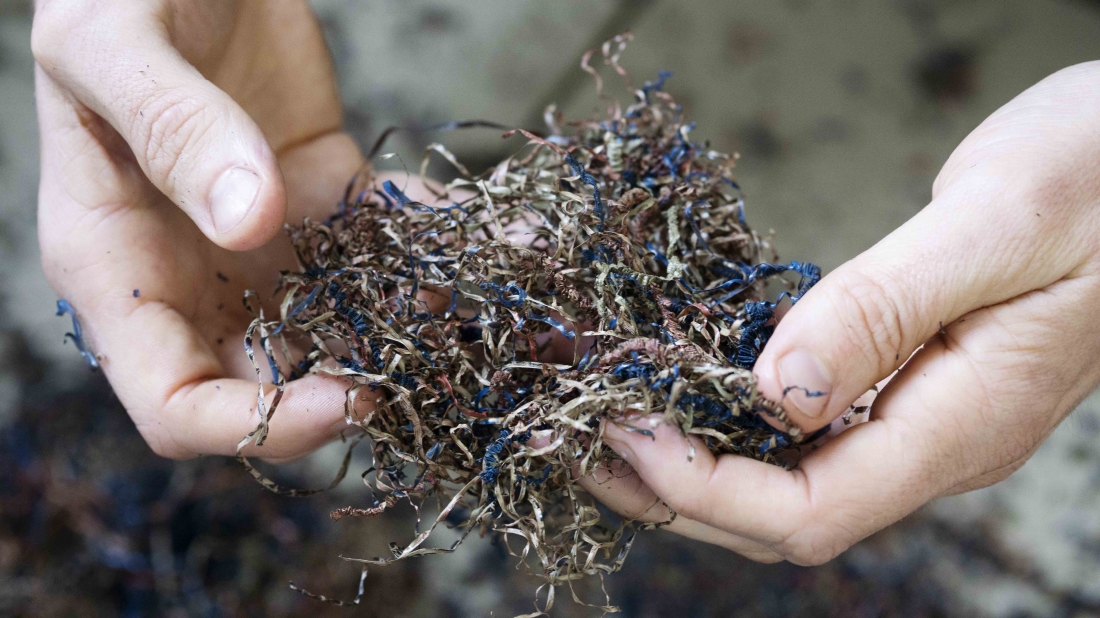 AJOTO joined forces with Olivia Aspinall studio in Nottingham, a surface and product design studio that specialises in bespoke terrazzo and surface design. Olivia and Hannah worked with AJOTO to develop a new material they call "ebonite terrazzo". They initially tested a variety and combinations of waste materials; including silver offcuts, cork pieces from packaging and the ebonite. After producing a range of test sheets they found that the effect from the swirls of ebonite alone was by far the most appealing.
"The challenge has been to make a beautiful surface design that is also strong whilst also not overloading the background material", says Olivia. "This unique material is made in a similar way as regular terrazzo, but instead of using terrazzo chips, marble or granite, they re-purpose small ebonite shaving from the AJOTO Ebonite collection and cast with an eco-resin."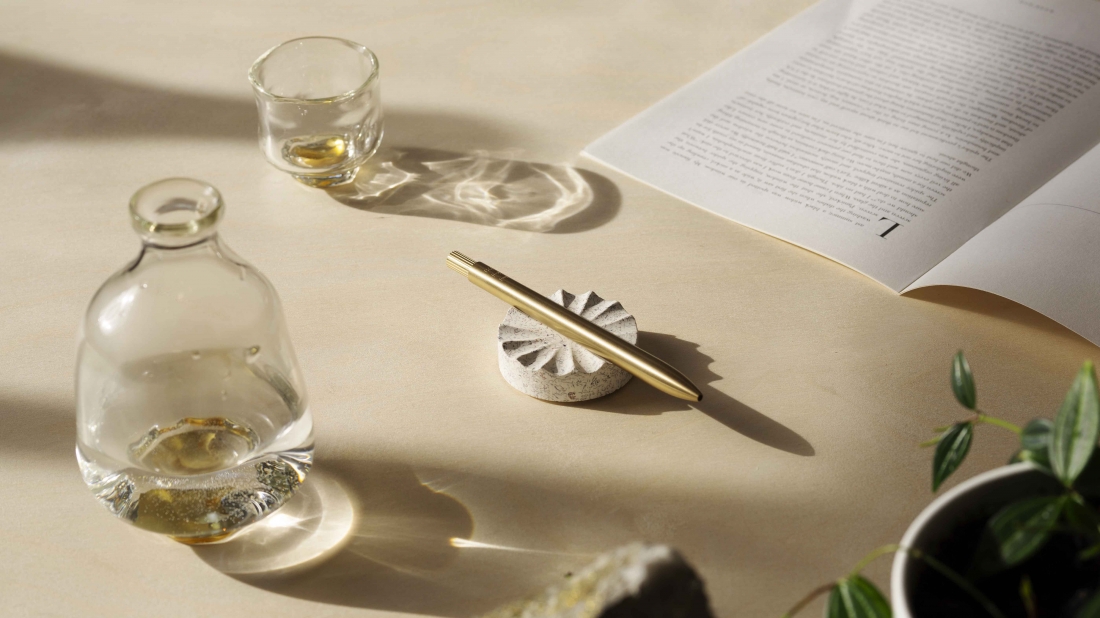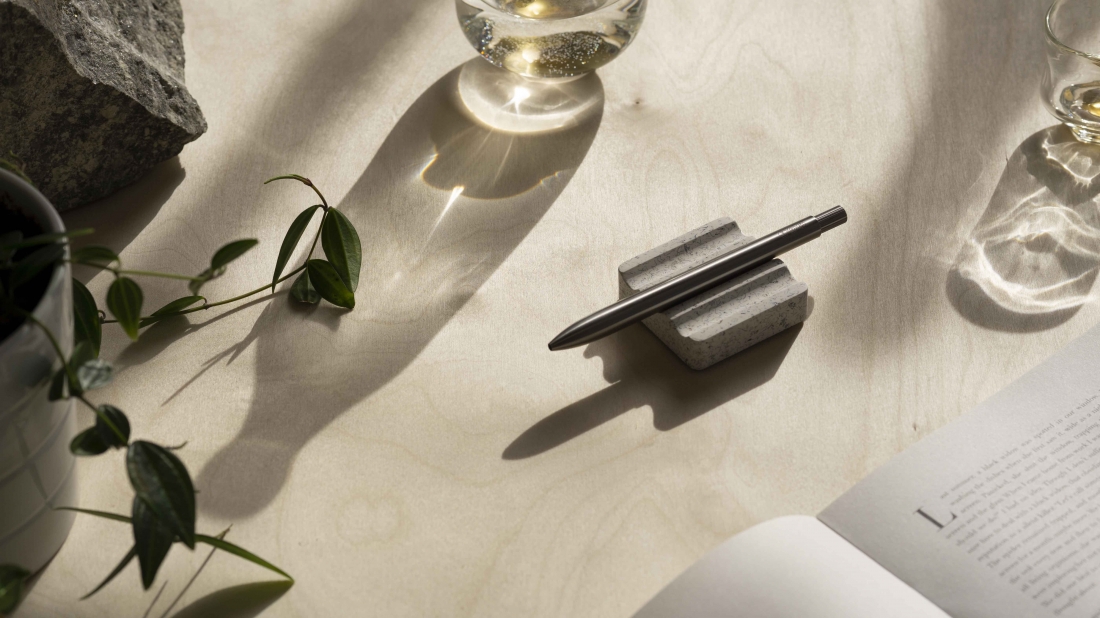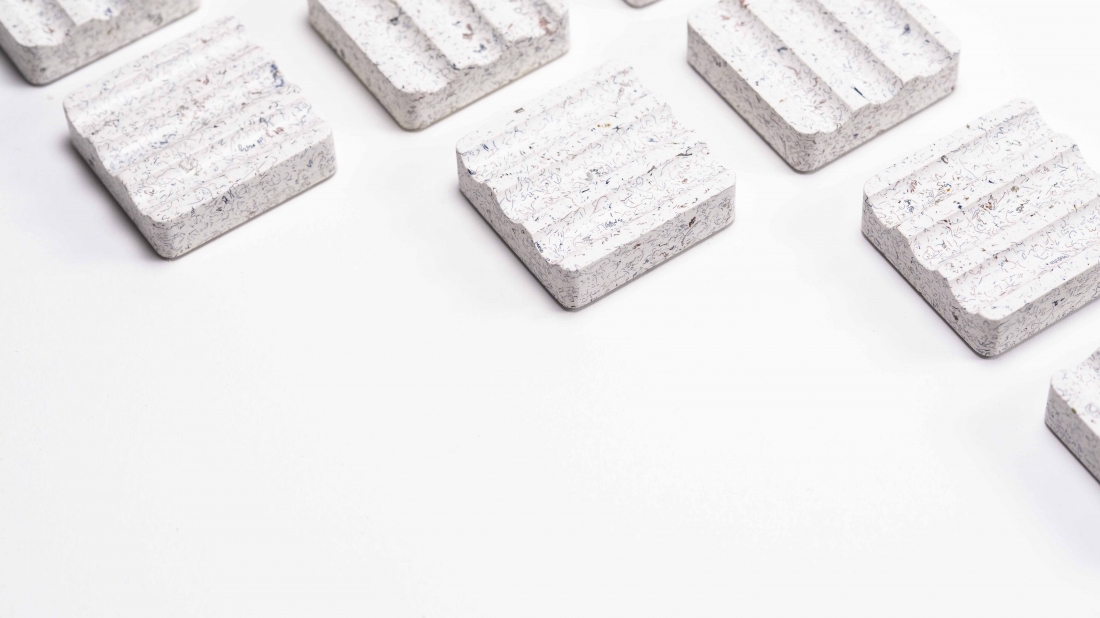 "The whole collection is produced in the United Kingdom," comments Chris. "The manufacturing process is the result of modern craft. Combining manual and traditional processes with state of the art machinery. For this reason, we worked alongside Lazerian Studio to carry out the precision machining process.
"Liam is an experimental Manchester-based artist and designer that fully understands our values and the project and worked with us to precisely carve each rest from our experimental material."
Once machined the pieces were returned to Nottingham for hand-finishing and waxing. The final step is the addition of a naturally vegetable-tanned leather base, attached at AJOTO's own studio workshop.
For the collaboration, AJOTO has produced two distinctive designs from the material which are limited to fifty pieces each. "The rests provide the perfect place to rest your pen while you prepare to make your next mark."