David Holt, founder of 74 on Manchester's regeneration, emotion-evoking materials and being a listener.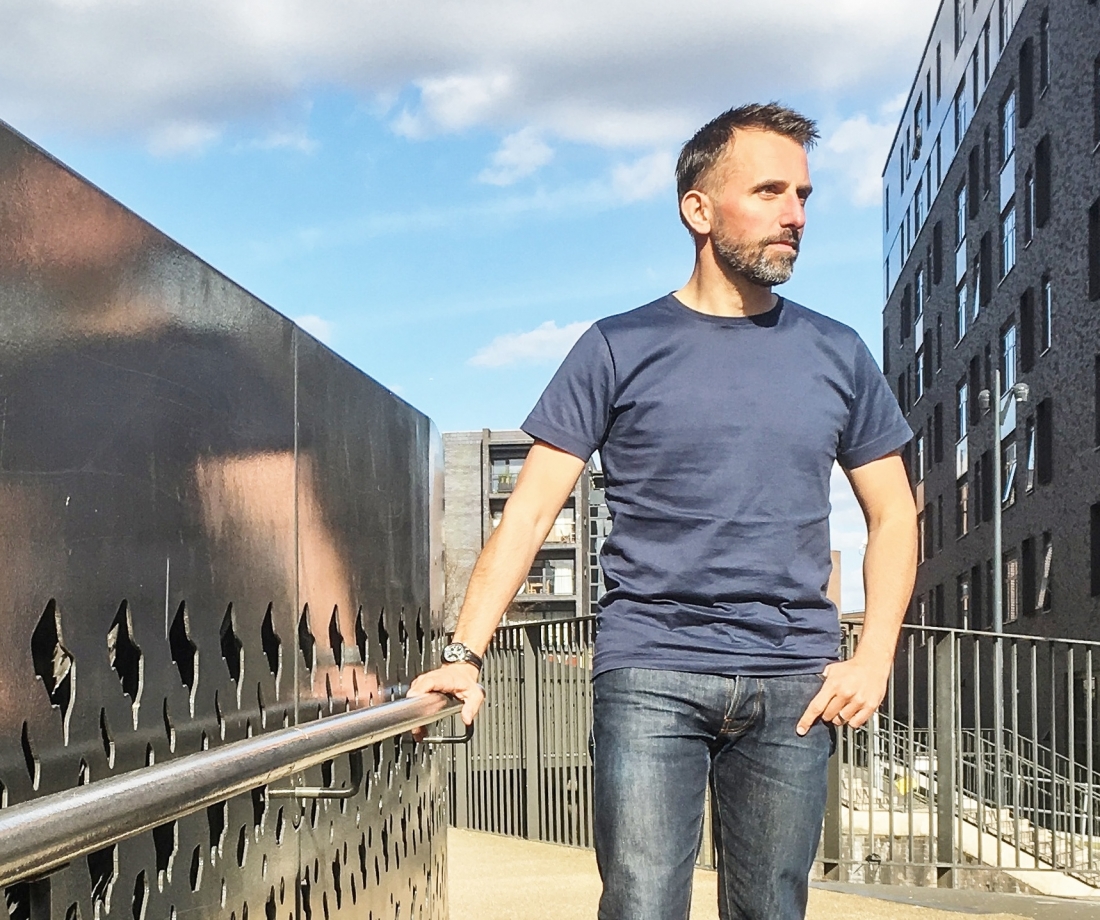 74 is a Manchester-based interior design and architecture practice, founded by David Holt.
Working out of an historic mill in Manchester's super cool Ancoats, the 74 team specialises in BTR and PBSA interiors with particular focus on giving heritage buildings a new life.
We recently caught up with founder David to discuss all things regeneration, the importance of material selection and finding inspiration in integrity.
Firstly, can you please introduce us to 74?
"We're a Manchester-based practice, specialising in interior design, architecture and placemaking and founded in 2014. Our clients are mostly developers and operators, who come to us looking for imagination and a cutting-edge design eye, but most of all for our respect for building fabric and understanding of how to make interior spaces work commercially, operationally and aesthetically.
"We currently work mostly in the build-to-rent (BTR) and student amenity and accommodation (PBSA) sectors and we have some great award-winning projects, but our real focus is always on how we can deliver long-term value for clients and end-users of our spaces.
"As a studio, we're design-focused and non-formulaic. We're exhaustive when it comes to considering every angle and possibility of a site and space. Our designs aim to bring people together, increase the mix, create accidental collisions and help regenerate our urban fabric for this and coming generations."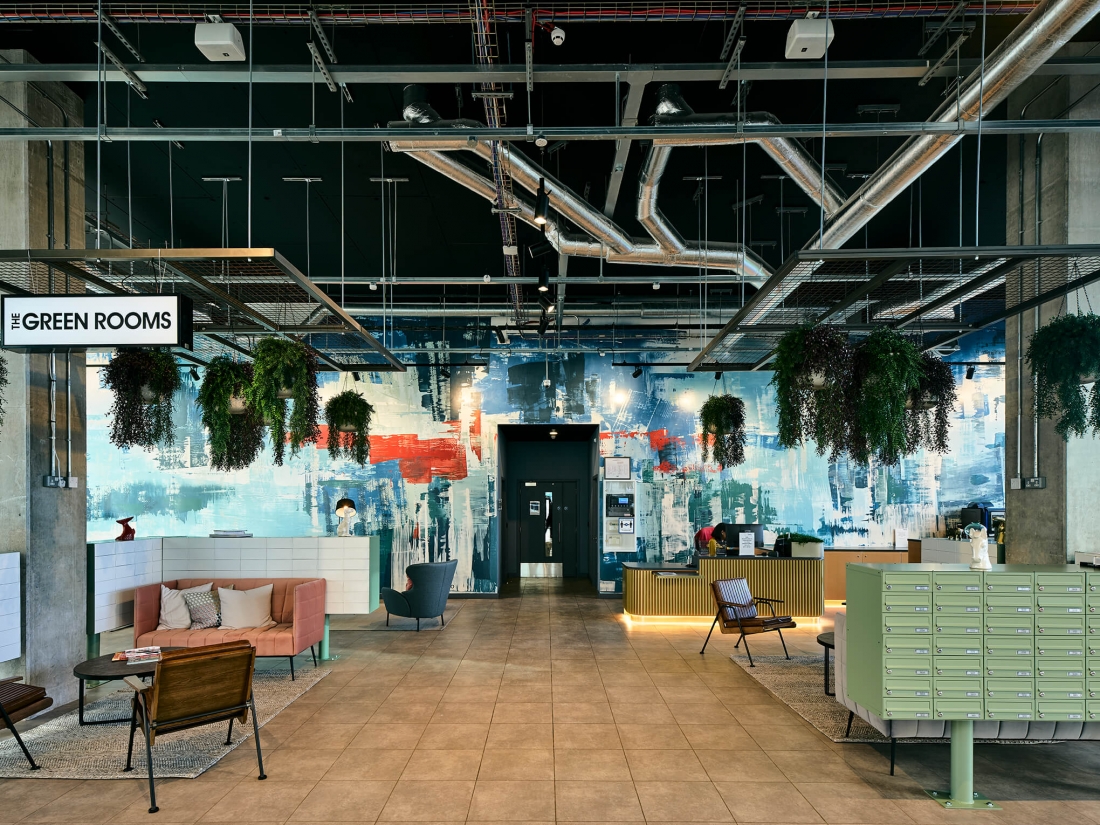 You're based in Manchester's Ancoats district - an area that's changed beyond recognition over the last 5 years. What made you choose it as your base?
"We wanted to be in a part of the city that was non-corporate, slightly detached from the centre and had real integrity and a strong identity. When we chose Ancoats, it was still sparsely populated, but definitely had real soul.
"Historically, during the industrial revolution, it was an area of thriving activity and is made up of a grid pattern of cobbled streets and large brick mill and warehouse buildings dating back over a hundred years. There are two canal networks and lots of green space, all waiting to be activated by regeneration that stalled for a while in the recession of 2008-9.
"Our landlords, Urban Splash, are pioneers in regeneration and have been central to the realisation of what is now a thriving community with a great cross-section of residents, workers and people socialising in the many independently-owned bars and restaurants. Manchester City FC's owner, Sheikh Mansour, has also had a huge input, entering a joint venture with the city council to build thousands of homes in the area and nearer the MCFC stadium.
"So yes, we've seen it go from ghost town to thriving new urban quarter – and apparently, according to a Time Out survey, now one of the 50 coolest places on the planet!"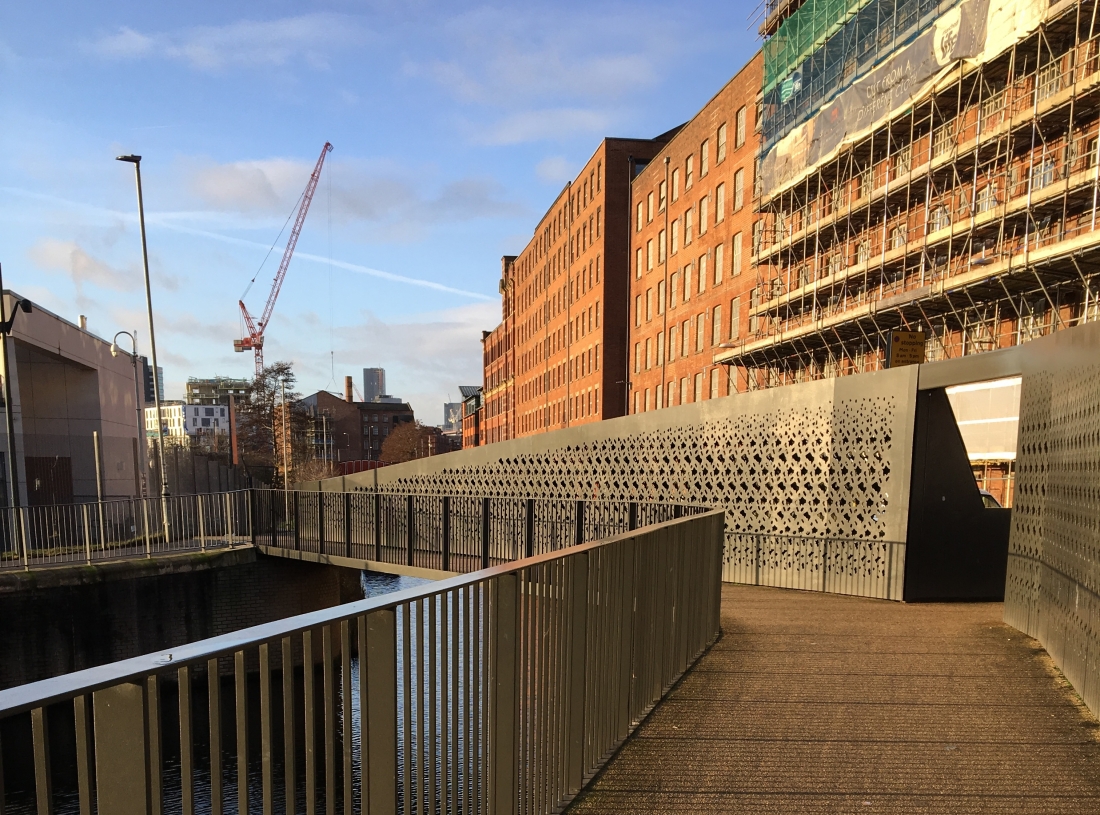 How does designing/specifying for a BTR project differ from more traditional residential builds?
"Designing for the build-to-rent market means starting from a different place and mindset compared to more traditional residential projects. The success of a project in this sector, from a client's point of view, is about being fully-rented. Voids are damaging in terms of breaks in the flow of community, as well as signifying increased wear and tear.
"This means our focus is very much on building communities and optimising the organisation of spaces so that people have plenty of opportunities to collide, meet each other and make friends, as well as quiet spaces for reflection. Creating a design genuinely rooted in the architecture and location also helps create that sense of community and social cohesion, so these elements are the ones that really drive the design.
"Inevitably, durability and robustness of materials that also look great is also a major part of the equation. Lifecycle costs are key to developers and operators and this is also very important, as is the quality of finishes, closely tied to achievable rental prices. It's a very competitive market, but at the end of the day, creating a good sense of community ensures the retention of the lifeblood – the people."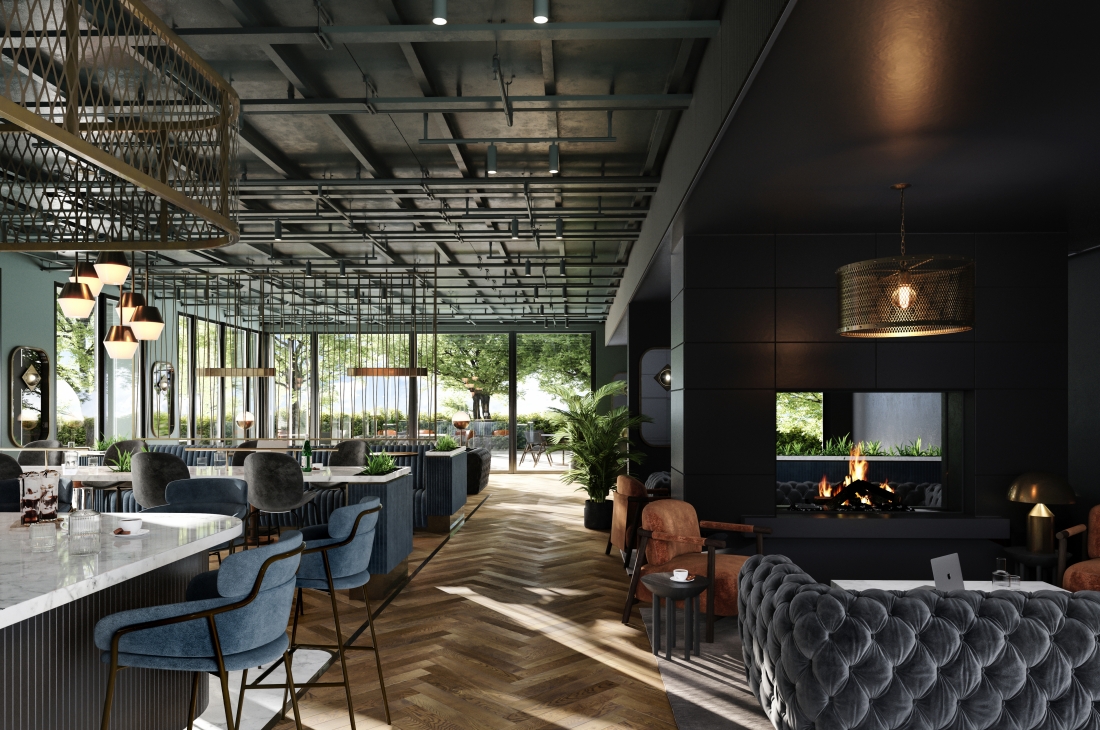 How has the sector been impacted by the pandemic?
"Initially very badly, because of the impact on the young adult demographic this sector mainly caters to. In big cities especially, a lot of people renting this kind of property work in the hospitality sector, which was of course decimated by the pandemic. A lot of young people simply upped sticks and went back to their parental homes, but that's definitely started to turn around now.
"City planners have helped too, especially with hospitality, which knocks on directly. Pedestrianising streets during the pandemic to allow outdoor eating worked really well – so well in fact they're going to become a permanent feature in some areas.
"In the longer term, we're already seeing a lot more outdoor space being requested in schemes, in both the private residential and student accommodation sectors, which is something we've been in favour of moving higher up the agenda for a long time.
"This might take the form of courtyards, gardens, terraces or roof gardens, with fully-opening, glazed walls providing indoor-outdoor flexibility. As designers, this gives us great opportunities to think about the best place to create the right atmosphere for a yoga class, for example, or of ways to frame the best views from a property. It's a very positive and healthy move forward."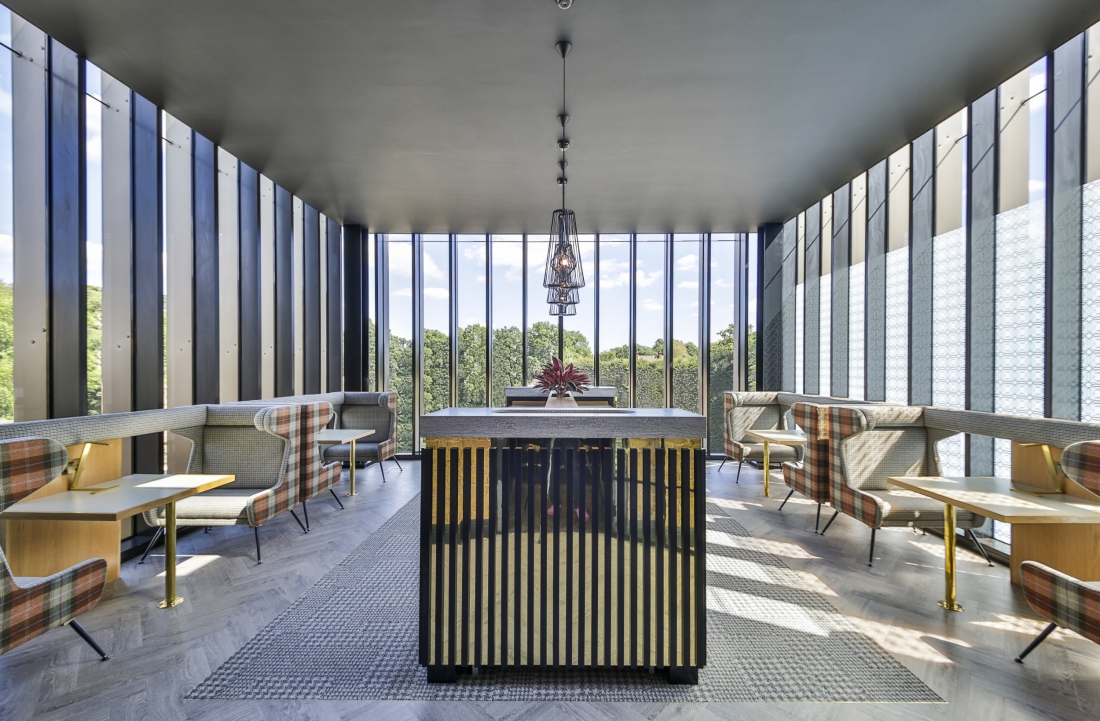 How important is materiality in your work?
"Hugely important. As a practice, we love to investigate everything that's out there and test it to the max to see how it stands up to wear and tear. One of our design team recently covered all our proposed material samples for a new scheme with ketchup to test their wipe-ability and robustness to the maximum!
"We see materials as a prime way to interpret a space and create atmosphere to help evoke an emotional response from users. It's what users see first after all, rather than the invisibility of clever solutions to hide cabling or integrate aircon or acoustics, so materiality is vital for creating the initial vibe of a place and its impact in terms of style and sense of welcome.
"With a lot of our projects aimed at the youth and young adult market in the PBSA and BTR sectors, there's always a tension between ensuring aesthetic appeal to create this vibe and the durability of materials. We approach this tension by making sure the materiality really offers integrity in terms of honesty and beauty, but we do have to fight the occasional battle with clients who want a great-looking place, whilst building in excessive battleship-worthy robustness!"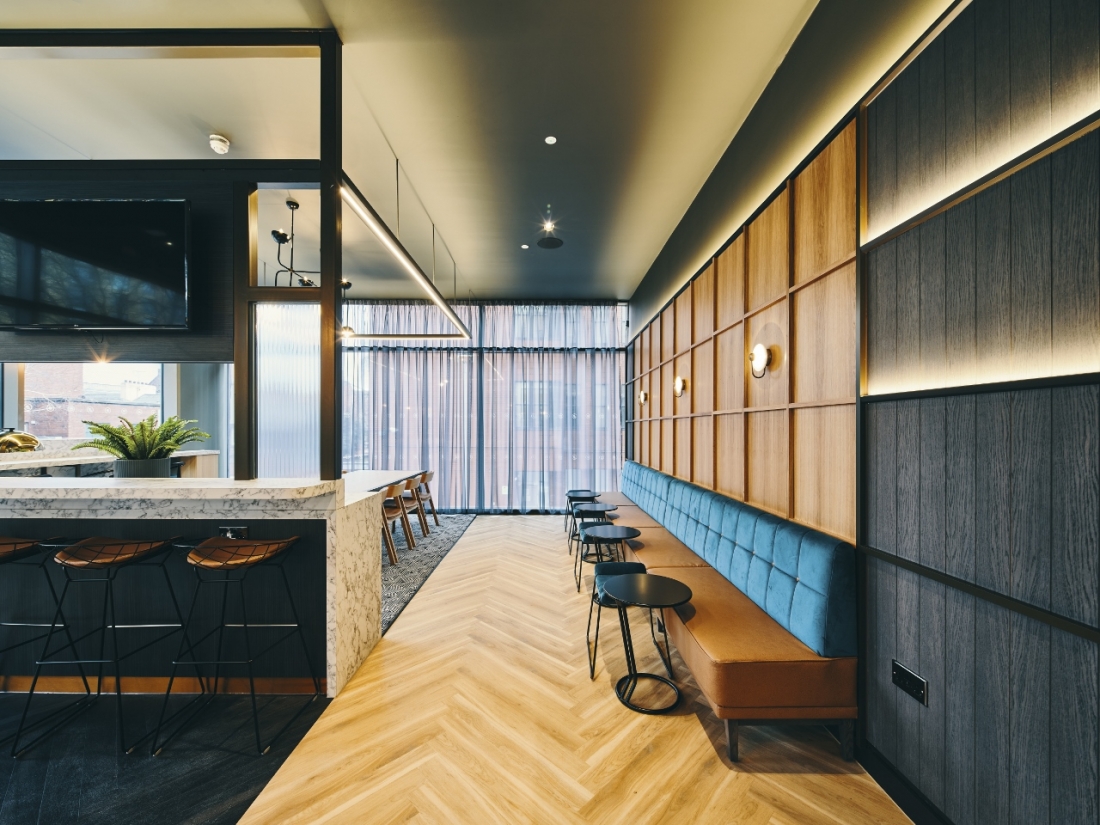 Where do you seek inspiration?
"I think this is an interesting question because it's very much been an evolution for me. When I was younger, every new high impact discovery, from Gaudi to Libeskind, would inevitably have an influence on me. Now, I think that the inspiration really has to come from the ground up for a project to have true integrity. It needs to be about the place, the history, the material fabric, the adjacencies, the end users. Above all, our most 'inspired' projects are the result of an inspired client. It's the clients who push you all the time who make you exceed your limits and there's actually little more inspiring than that."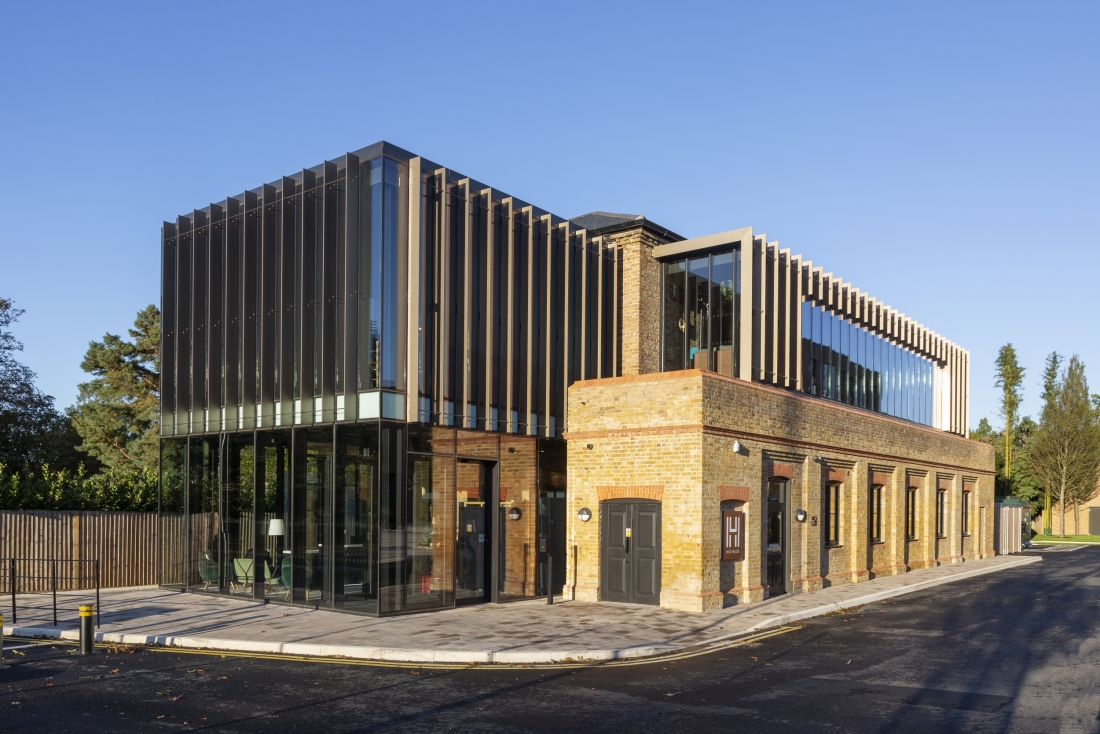 Can you talk us through your/the team's creative process?
"We're listeners from the start. My dad used to say we all have two ears and one mouth for a reason and that the wisest thing in life is to use them in that proportion. If you're talking all the time, how can you listen?
"Some of the most creative ways we've solved challenges have been by unearthing aspects to a site or project that no one had really realised were there, but you will never find those unless you pour real time into the research stages at the outset to isolate that great kernel that will go on to link everything together, from your over-arching concepts to the finest detail.
"As a studio, we have a culture of debate, in which everyone has an equal voice and where we all critique work all the way through. We had to adapt during the pandemic to a digital system of doing this, where work goes into a review folder, so we can debate each project in our daily meeting and then decide the way forward. Strict hierarchies don't encourage debate and really end up meaning decisions are just from one person's perspective. This approach on the other hand definitely leads to results that are more than the sum of their parts!"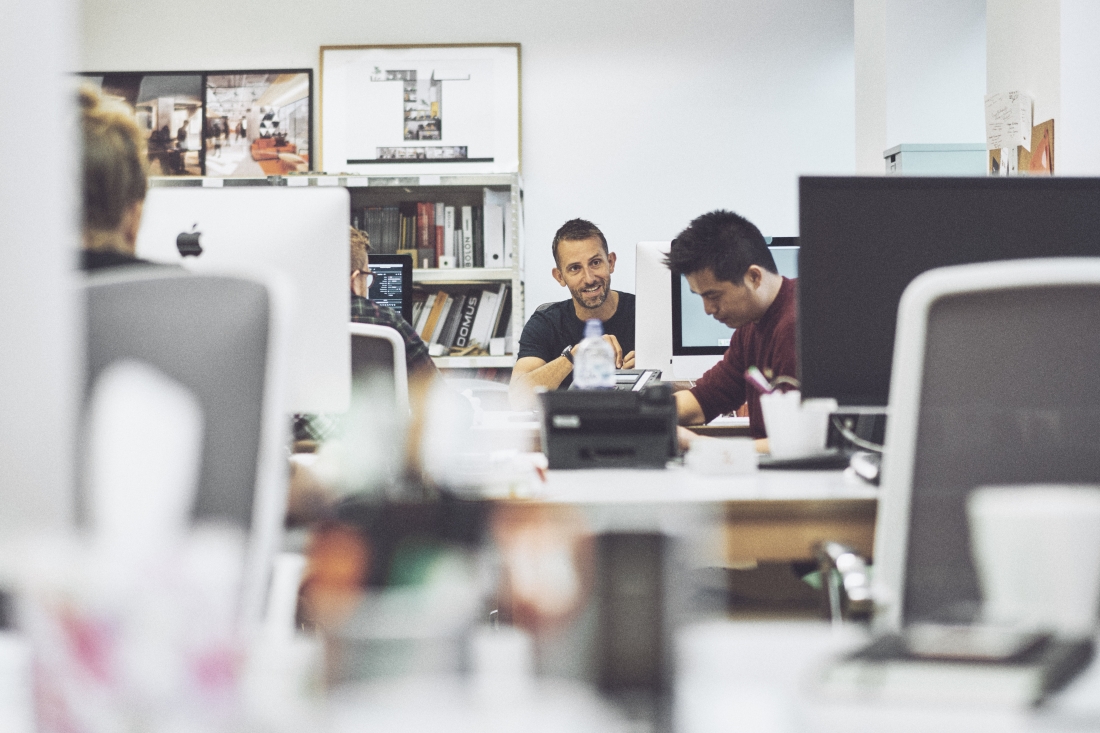 A strong sense of colour seems to feature regularly in your projects. Is this part of 74's signature style?
"My training is as an architect and architects are generally scared stiff of colour, texture, pattern and decoration. When I first set up the practice and brought interior designers on board, I personally found it a brilliant addition to our offer, but, like everything, it has to be right and when we introduce colour, we work hard on project stories and narratives to arrive at our choices, so that they're never just a question of one person's view or taste."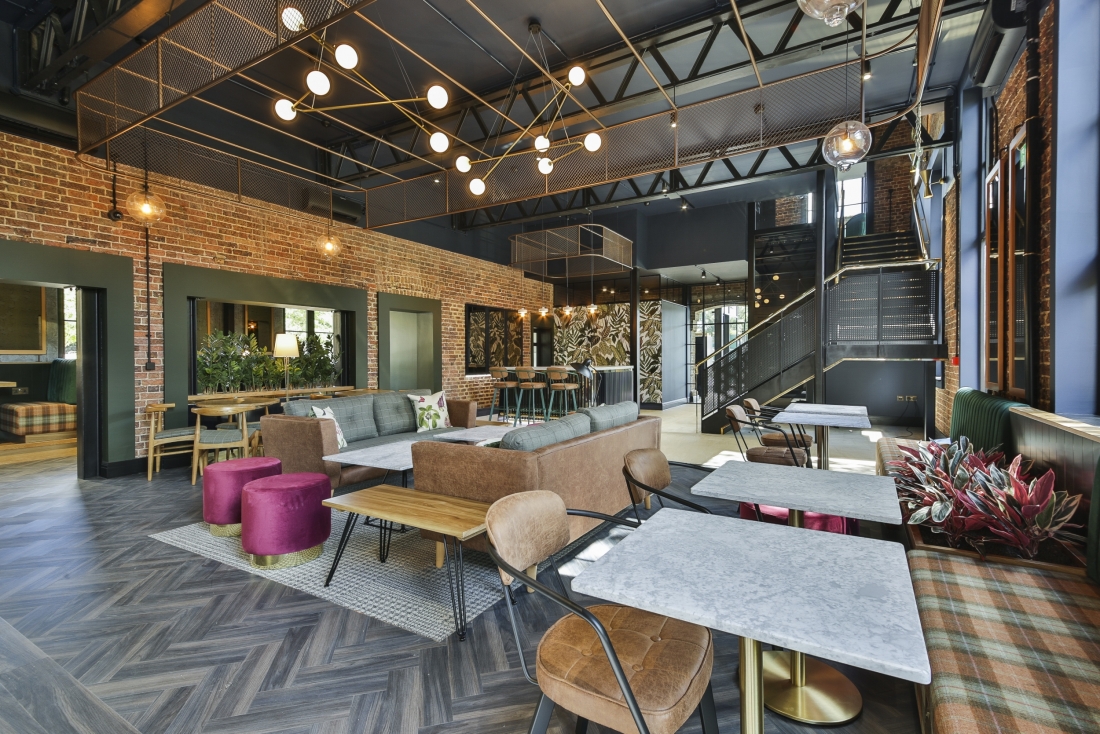 Are you ever influenced by trends?
"We constantly look at new ideas, materials, colours, technologies and processes, but they have to contribute to the aesthetic of a project to be incorporated. If there's a better way of doing something, we obviously will be open to that, but we see those more as evolutions than trends, which are generally very dangerous things to hang your hat on because they change too rapidly - and we always want our designs to age well."
What are you currently working on at 74?
"We have BTR and student accommodation projects going on right across the country, from London and Manchester to Leeds, Sheffield, Nottingham, Loughborough and in Surrey, as well as our first non-UK projects in Dublin and Cork.
"The Dublin scheme is particularly interesting for us. It's a build-to-rent project and the apartment typologies are interestingly different, but our concepts for the social areas have had to work particularly hard because the scheme is quite a distance from the city centre in a predominantly residential area with very few existing amenities, so we need to provide lots of activities to make sure people want to stay within the development and that they can be social and happy there and make new friends."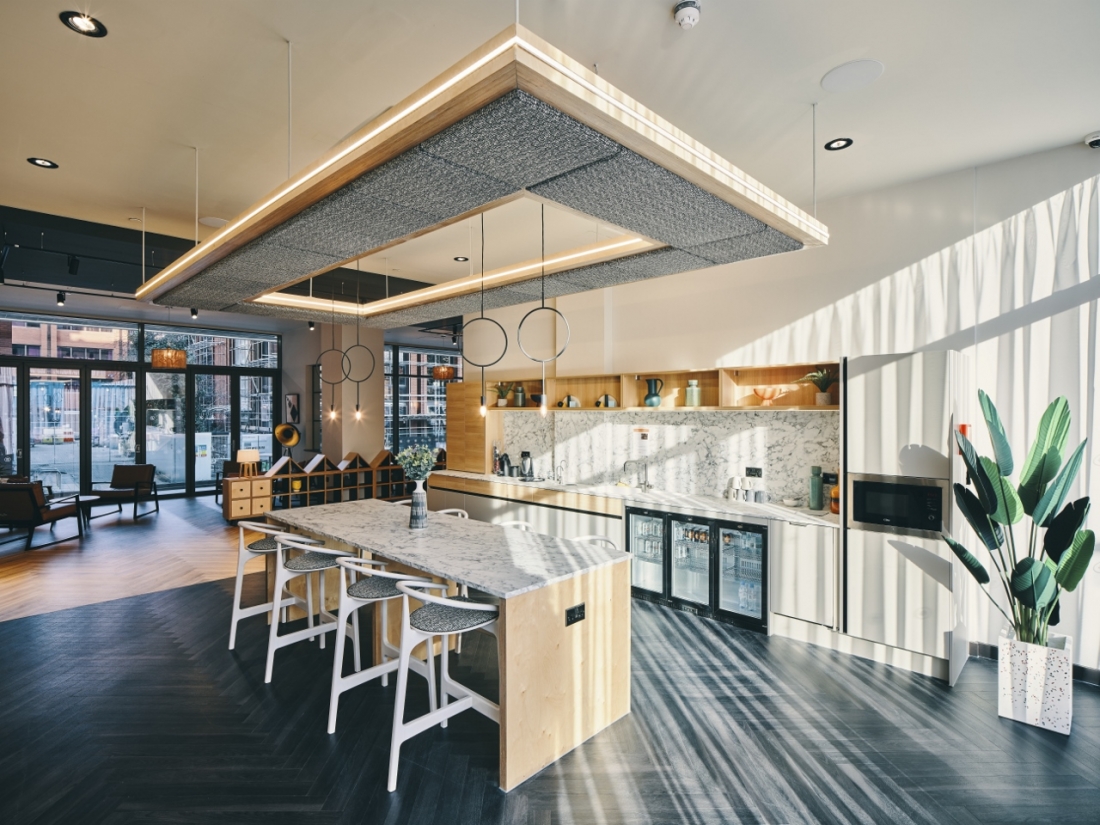 And what's next?
"We're working with a new client who is really placing health and wellbeing at the centre of the brief, with their three-person client team including a doctor, solely focused on preventative health care. Their targets and ambition are really something and it's a very exciting development to be involved with.
"Our drivers for the future are investigating user responses over the longer term to our work, both emotionally and functionally, ensuring the creation of sustainable spaces that offer social cohesion. We're very lucky with the clients we have and we want to continue to work with clients who place design at the centre of the development process and realise the value it can bring to both their assets and the communities they're building.
"We shall also continue to look out for the best design talent. We've just hired a really talented young graduate and we're looking carefully at how to invest in her and give her the space to grow into a future star."