Lazy Bear Pool House: A tranquil retreat with views of the Catskills Mountains.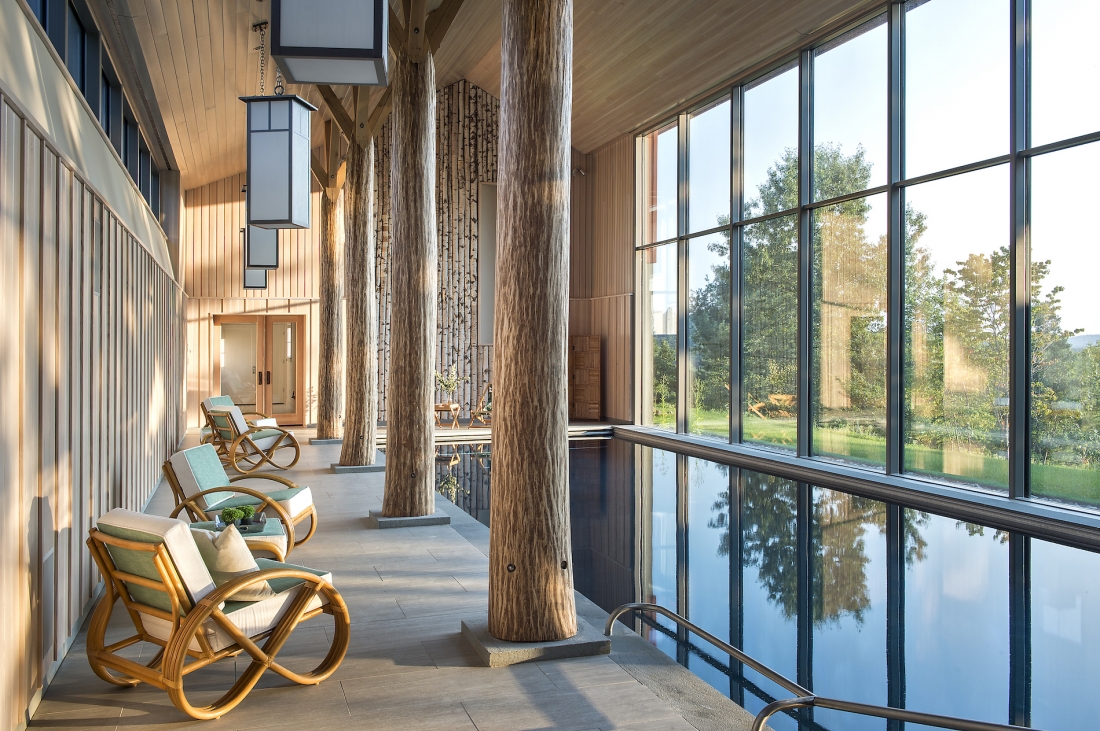 Lazy Bear Pool House is a unique double-height pool house in Old Chatham, NY, designed by architecture & interior design firm BarlisWedlick.
Usable year-round, the 2,750 sq foot space is an extension of its property's main home. Located on a 115-acre estate, the pool house is a modern twist on traditional rustic architecture and houses a 54-foot-long indoor pool accessible by a passageway constructed partially underground.
Built with Passive House principles, the larger-than-life pool house features 18-foot-tall triple-glazed windows constructed along the pool's west side, which maximise sunlight and boast stunning views of the Catskills Mountains.
The underground passageway also allows an airtight entry, which creates an 88-degree indoor temperature throughout all seasons. Ventilation from the ceiling prevents the glass from fogging up from the warm climate.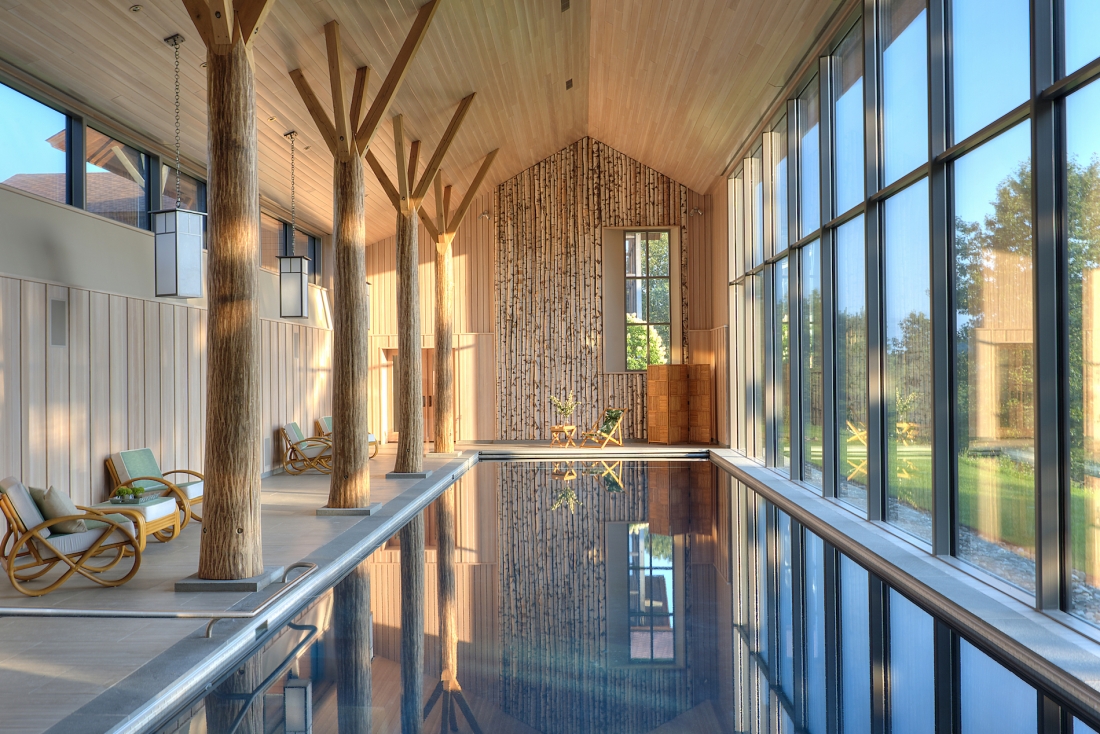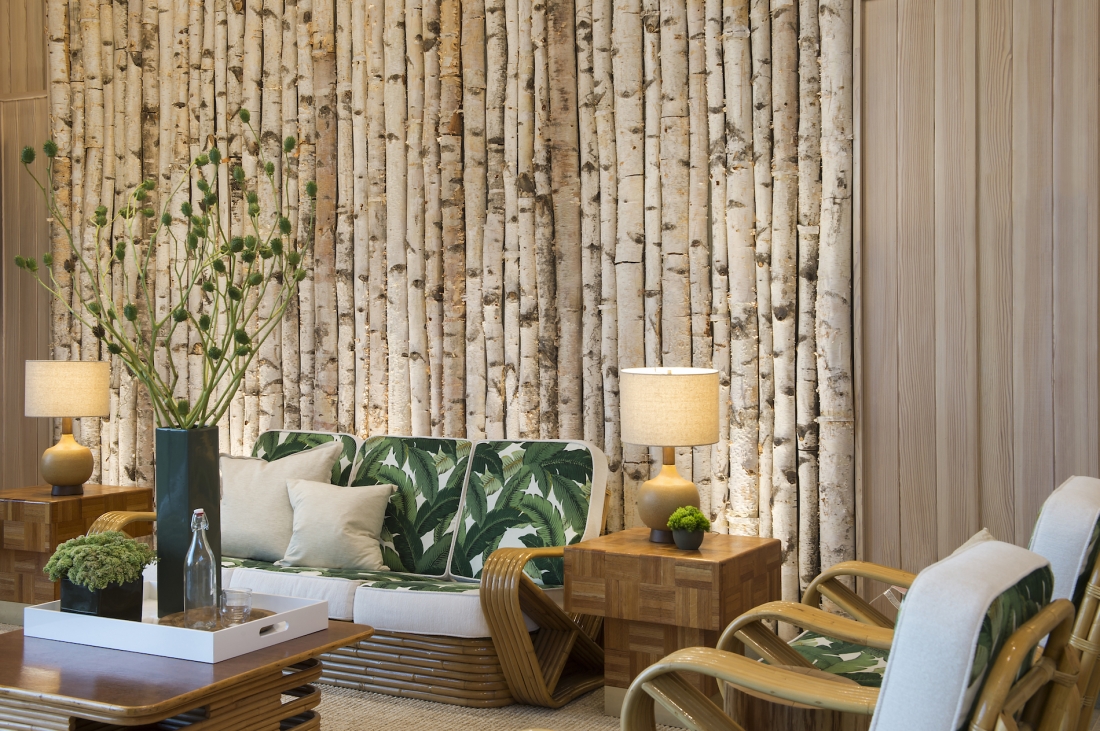 BarlisWedlick intentionally designed the pool house in a different architectural style than the main house, noting that because of its unique size, a matching style would have compromised its proportions.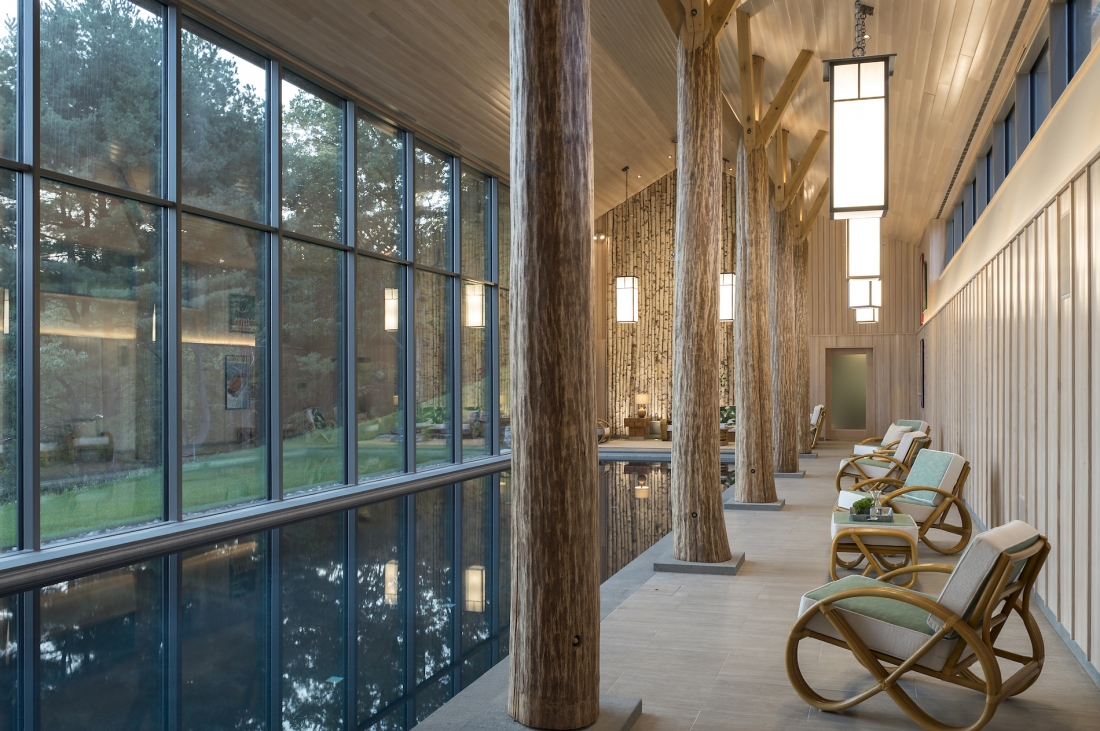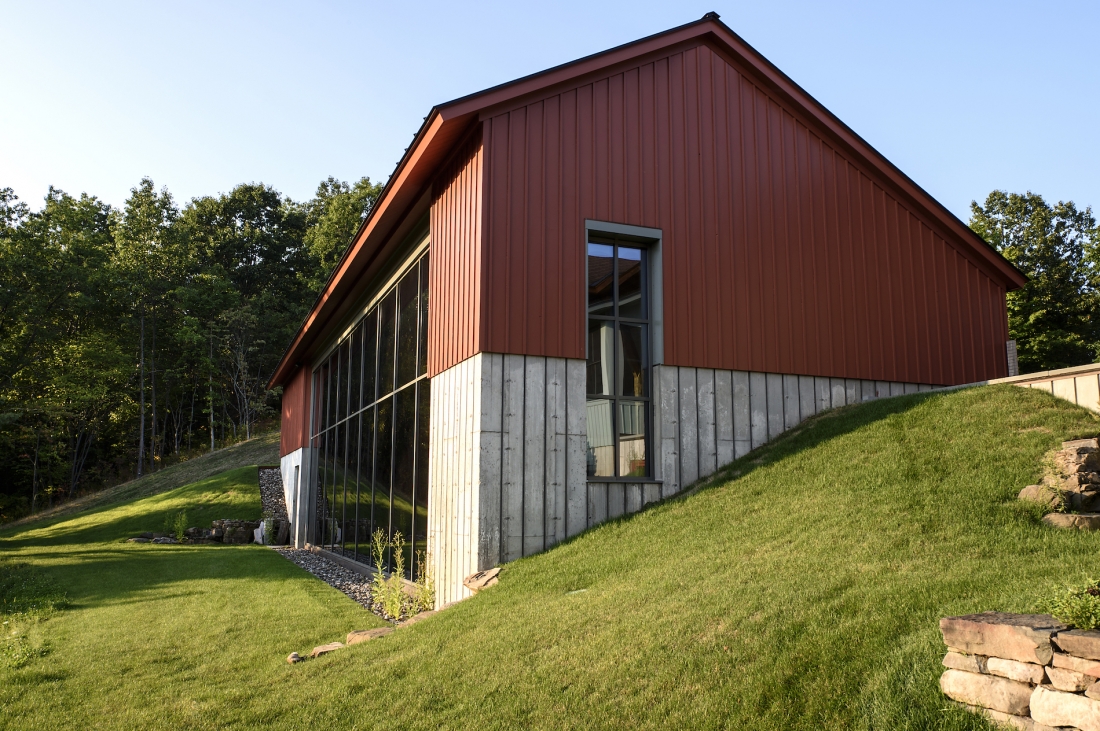 Over time, the agricultural-style structure with a standing-seam gabled roof and two-toned board-and-batten siding will appear to look 'older' than the main house. Four tree-trunk columns run the length of the pool anchoring the structure's nature-centric look, while white birch logs cover the walls.
A leaf-patterned Paul Frankl upholstered sofa and forest-inspired wallpaper further add to the building's feel of tropical escapism.