An Ode To Spring: Kenneth Cobonpue celebrates the season.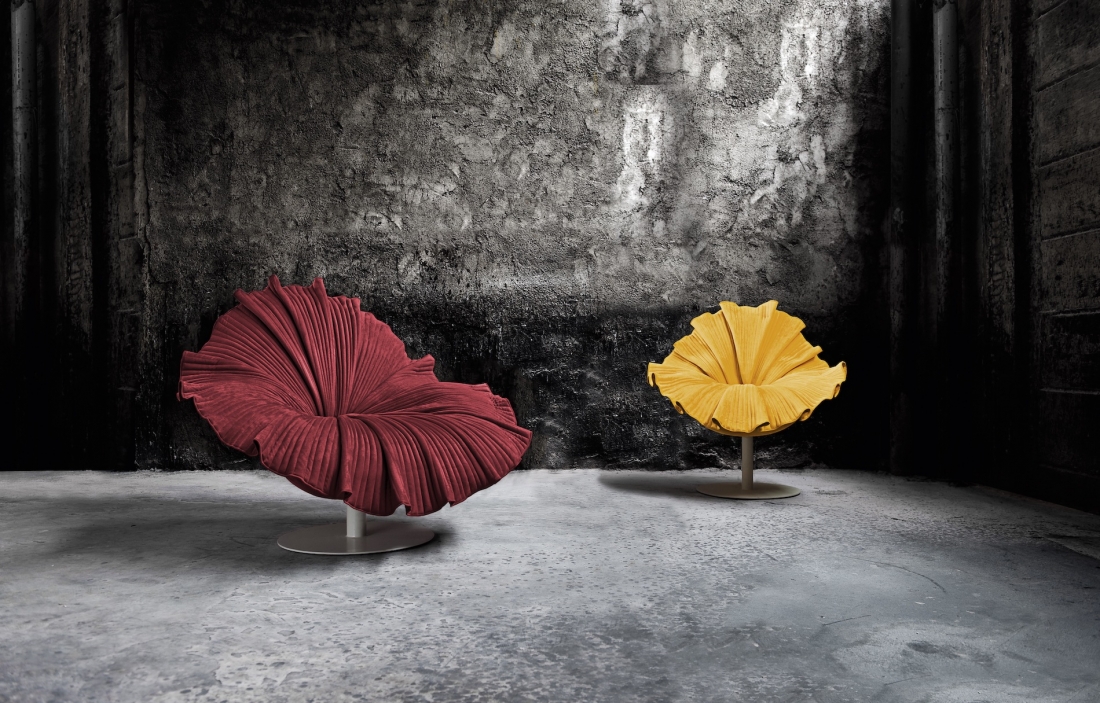 "Delicacy, lightheartedness, vivacity. Spring is the awakening of the earth which returns vibrant with lifeblood."
In his latest collections, Kenneth Cobonpue pays homage to the season through furnishing accessories that draw inspiration from nature around him but with an international outlook.
The Filipino designer studied Industrial Design in New York and completed his training in Europe (Italy and Germany) where he also worked. On returning to Cebu (his hometown) he discovered that modern design could have a 'new face' using natural fibres and materials. So, he started creating pieces of functional art, offering an alternative to the Western definition of modern design.
Unique organic designs, such as the Bloom armchair, the Fandango and Poppy lamps and the Bouquet coffee and end tables, are born from the balance between the research for materials and innovative handmade production processes.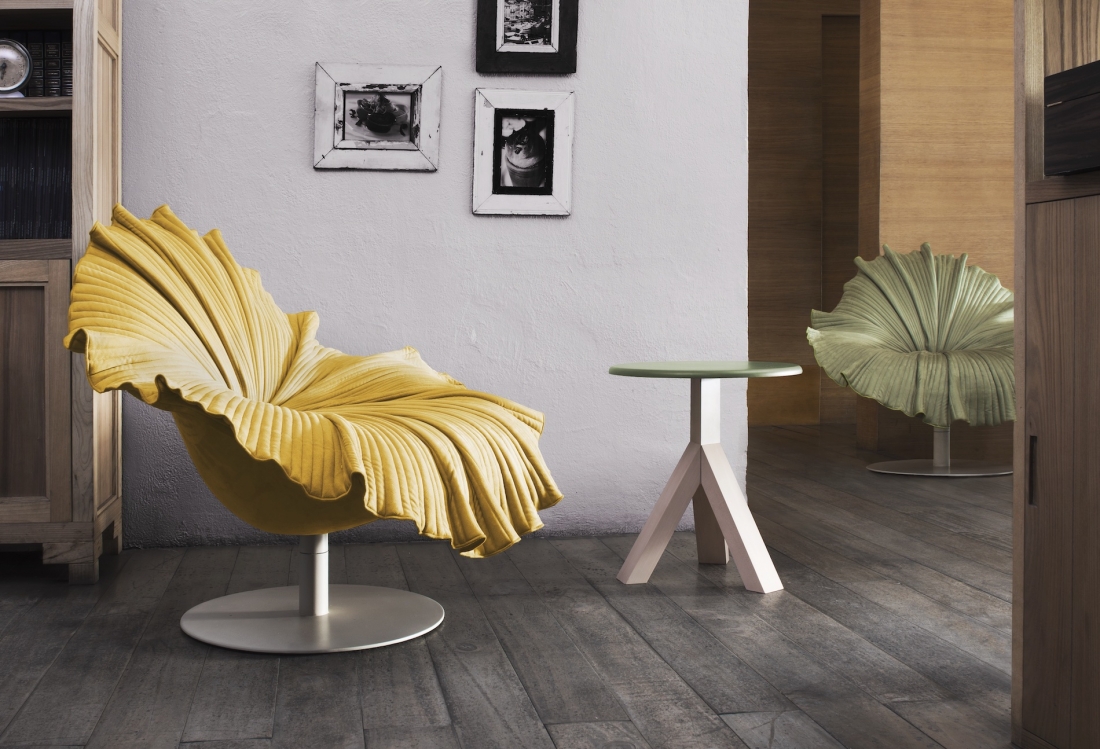 BLOOM, Easy Armchair: Welcome the organic beauty of the garden indoors. Inspired by a delicate blossom, Bloom is composed of hundreds of fine running stitches that radiate from the centre of the seat. Handmade in microfibre stitched over a fibreglass-reinforced top, it sprouts from a revolving steel base. It won the SIDIM Prix D'Excellence Coup De Coeur in Montreal in 2011 and the Maison et Objet Coup De Coeur Award by Home Magazine in 2009.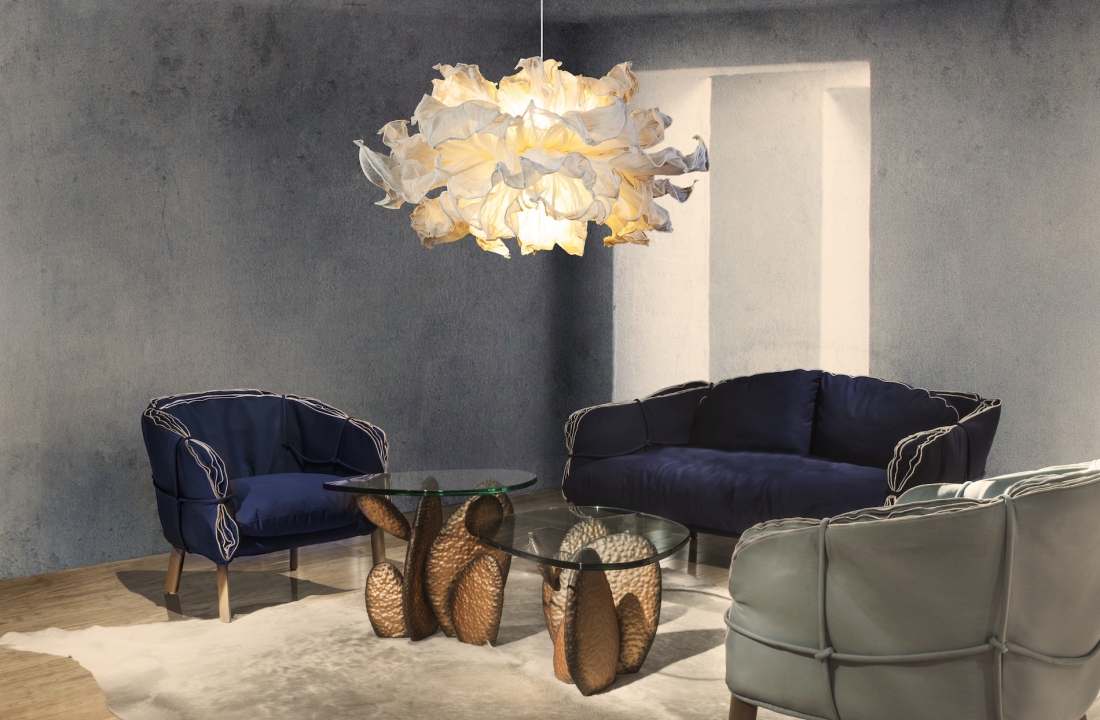 FANDANGO, Hanging Lamp: Fandango captures the power and expression of a Flamenco dancer twirling in space. Petals of cotton fabric are shaped to diffuse light and portray the drama of dancing in the wind.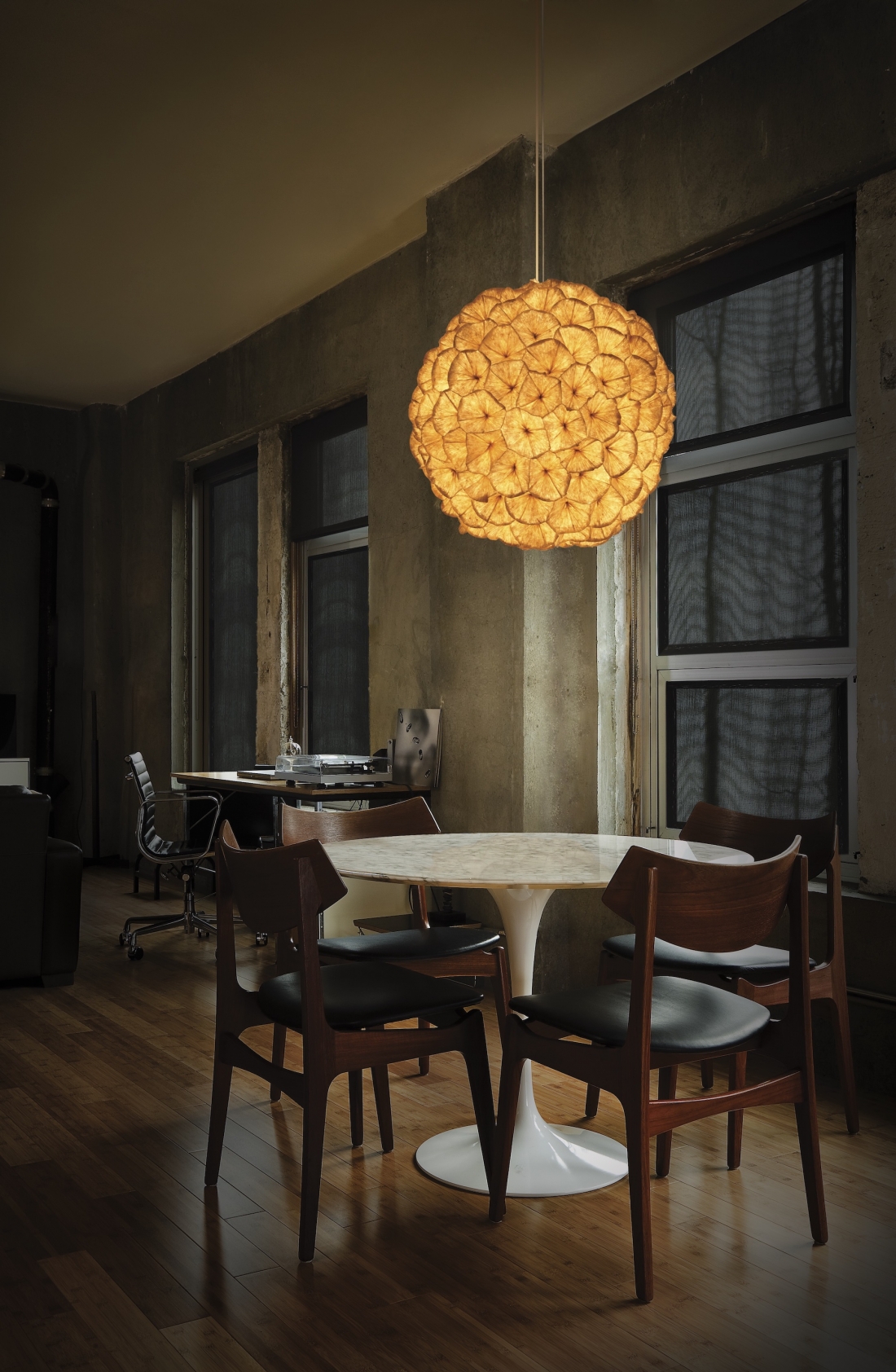 POPPY, Hanging Lamps: Poppy is an assemblage of handmade paper blossom reminiscent of flowers freshly plucked from a garden. The folded petals are laminated with Tyvek and attached to each other over a wire frame, giving a warm glow to any room.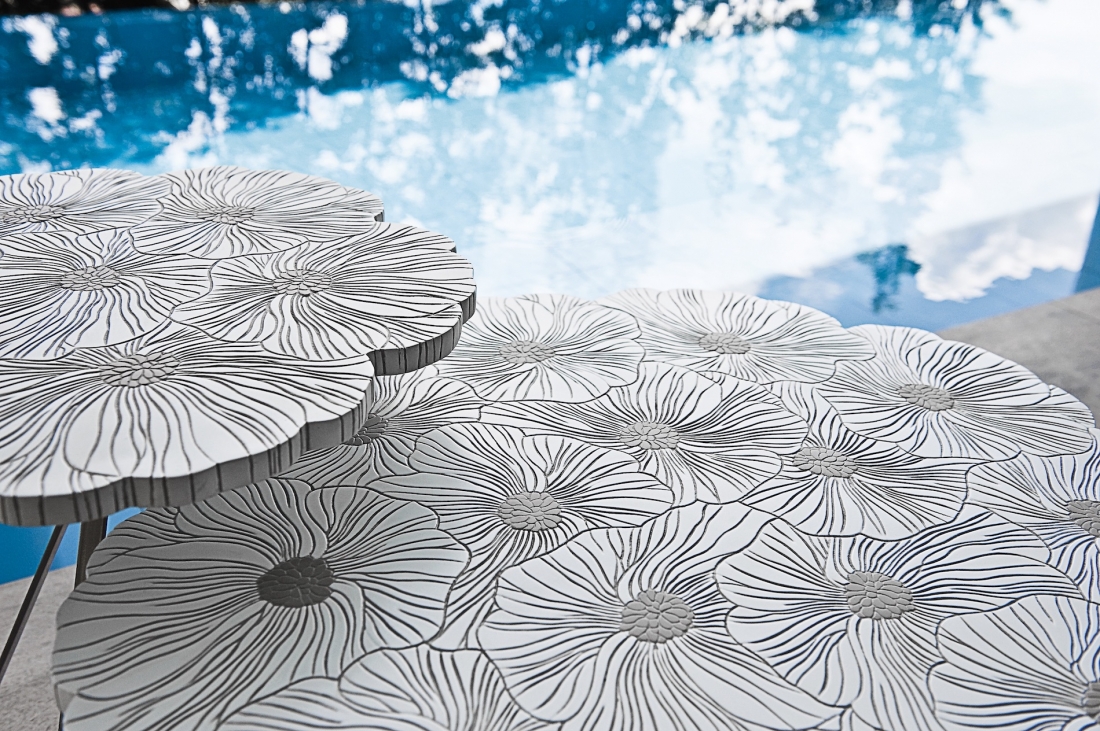 BOUQUET, Coffee and End Table: Bouquet catches the spectator's eye as it stands prominent across an organic landscape. The delicate lines of the signature floral relief pattern decorate a fibreglass reinforced polymer top with a contrasting stainless steel base.