Cambridge Central Mosque: A sustainable oasis.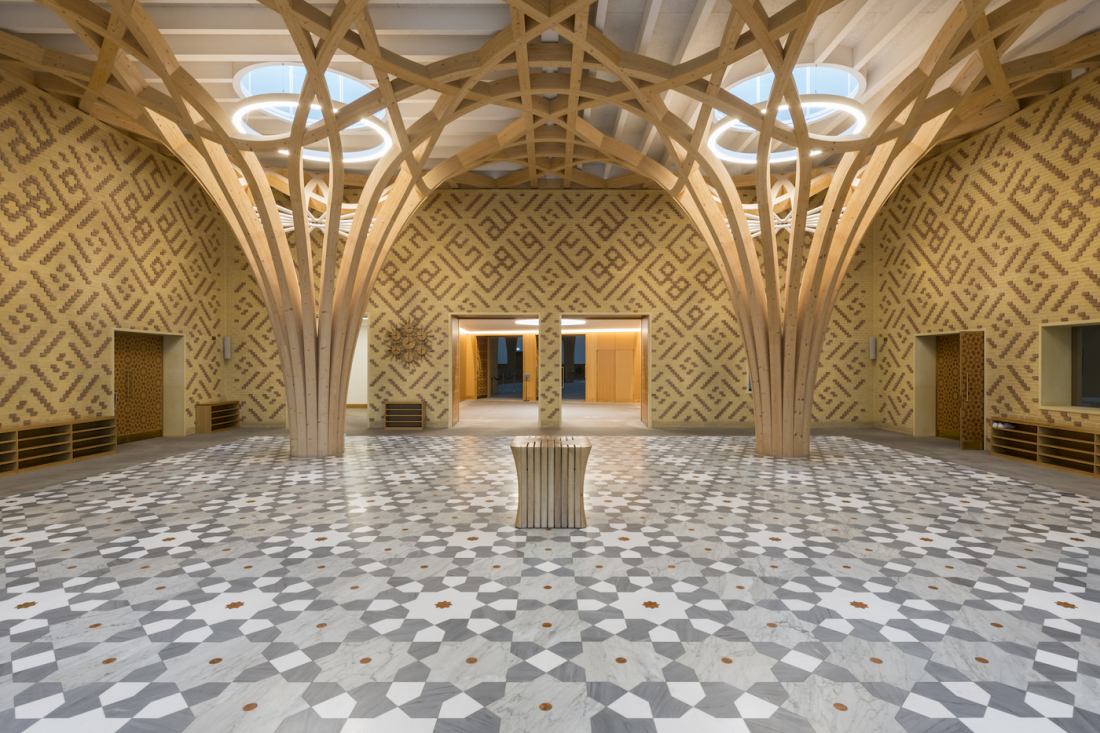 The Cambridge Central Mosque is an extraordinary building that fuses traditional and contemporary architecture.
The concept behind it was to create a British mosque for the 21st century, and Marks Barfield Architects found inspiration in both Islamic and English religious architectural traditions. Their creative focus was to create a calm oasis with a lot of green areas.
The mosque strives to be as green as possible and sustainability was taken into great consideration when this space was built. The large skylights in the roof of the building provide natural light all year round, supplemented by low energy LED bulbs. There are also solar panels on the roof and heat pumps that create more energy than they use, to keep the carbon footprint as low as possible.
Within the building, d line products from the Knud Holscher collection have been used. The pull and lever handles in real satin brass finish is stunning against the mix of dark and light wood, that is dominant in the mosque. The Cambridge Central Mosque was nominated for the RIBA Stirling Prize, together with six other buildings.