Stunning Todmorden Town Hall given a new lease of life with Crown Paints.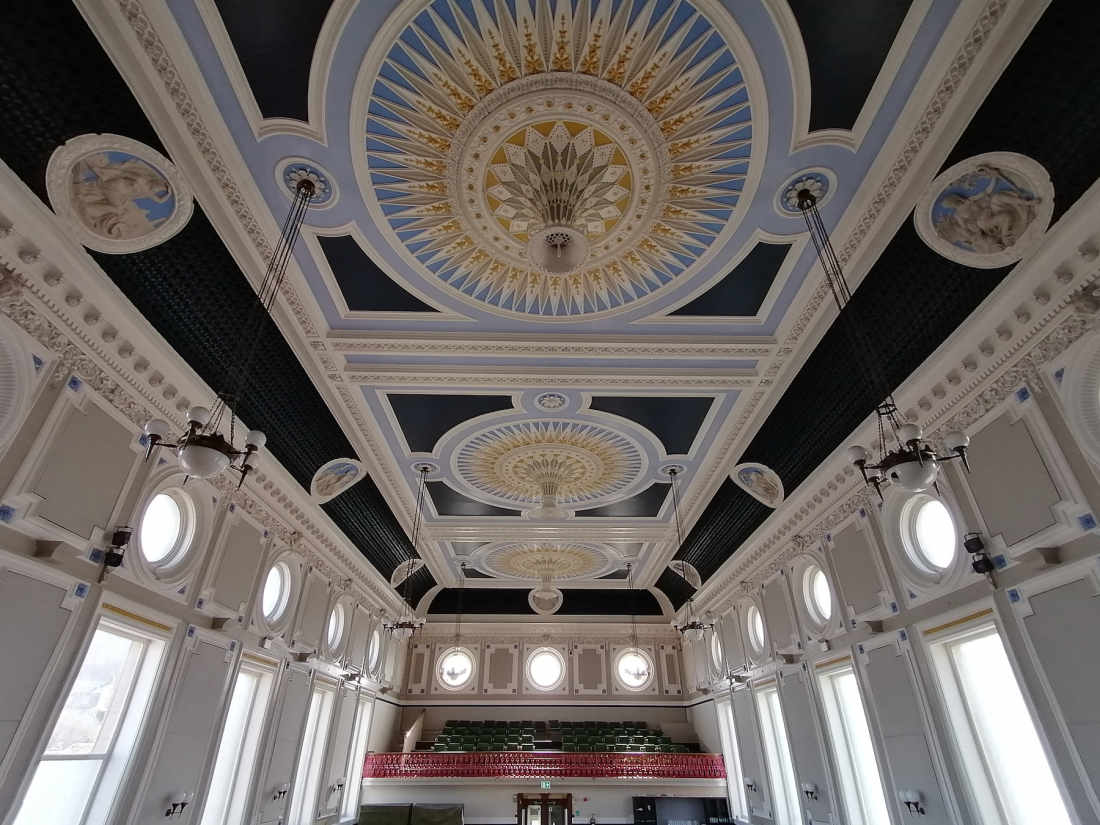 Calderdale Council recently embarked on an extensive refurbishment project of the ballroom in the Grade I listed Todmorden Town Hall, which completely refreshed the interior using specialist redecoration services and colour insights from Crown Paints.
The 19th century building, which includes a ballroom with ornate ceiling features and plasterwork, has been home to a variety of events over its long history. The Council's £120,000 investment into the ballroom included improvements to the acoustics and a redecoration project that aimed to refresh the building while being sympathetic to its rich history.
As part of the works, Crown Paints' colour consultancy team devised a new colour scheme for the ballroom with a rich blue called Jet Stream and Victoria White with red and yellow accent colours. It is based on the hues and tones of the original Minton tiles which were hidden beneath the ballroom's wallpaper and rediscovered before work began.
Crown Paints also provided in-depth site specification services, advising on the best approach to preparing the features and applying the paint to achieve the best results. Meanwhile, Mitie Property Services and LRP Fibrous Plastering delivered the decoration, which required precision work to pick out the original features.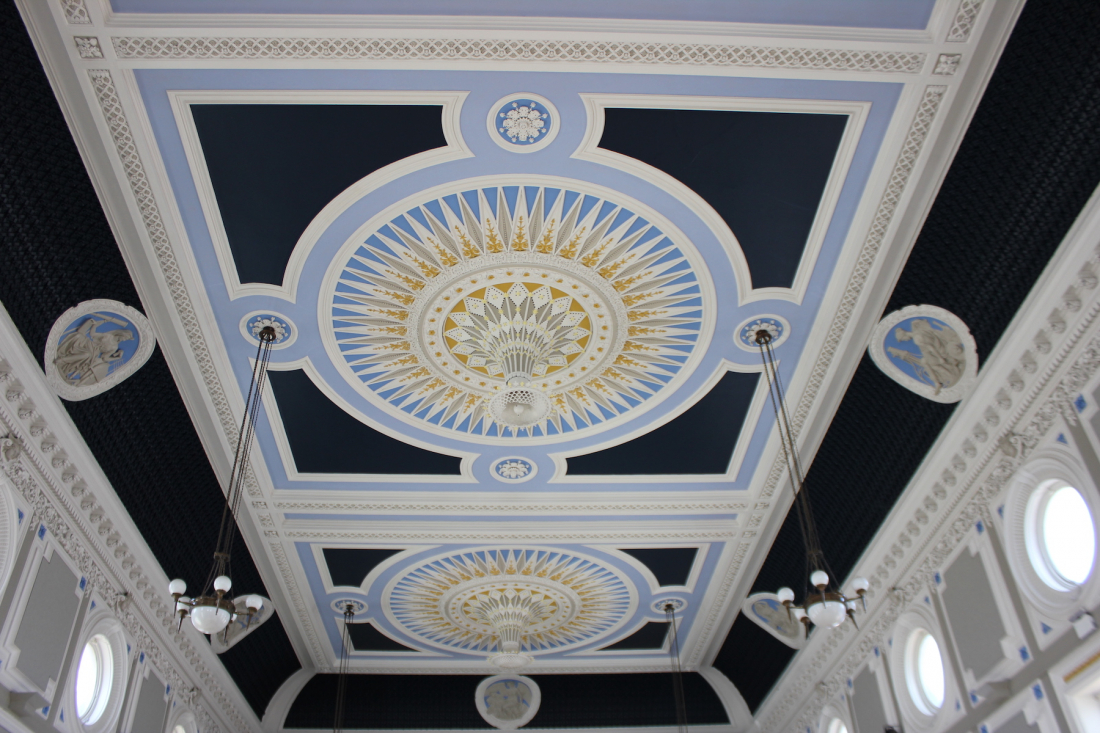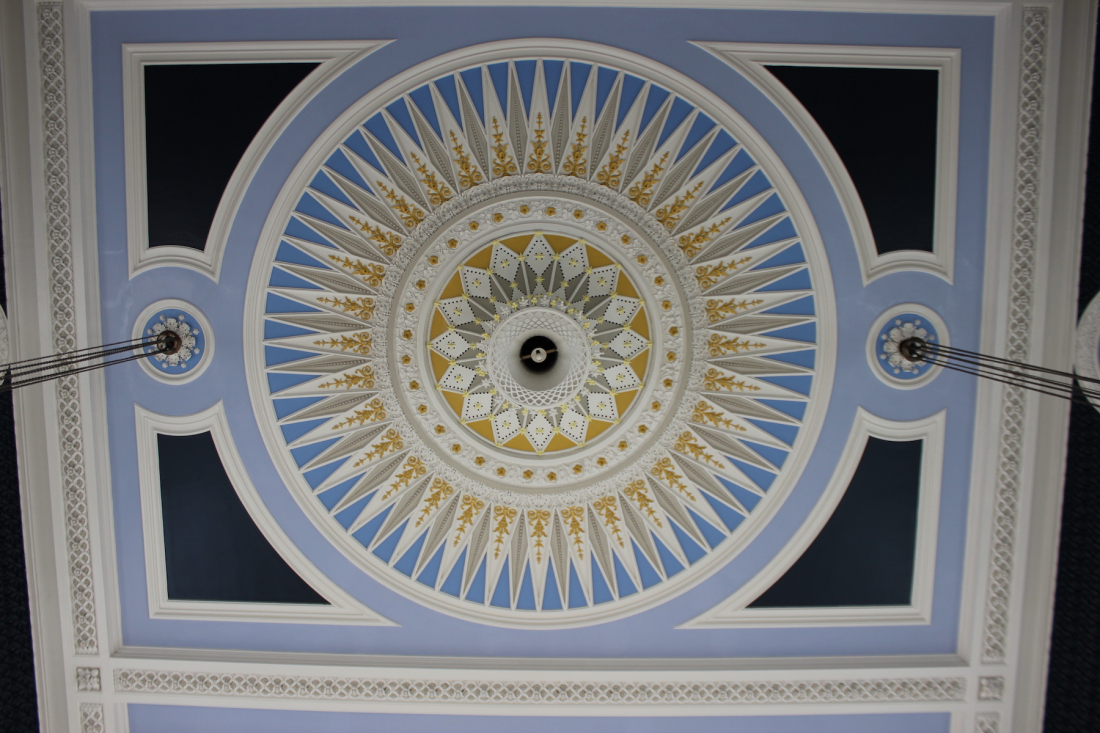 Calderdale Council's Cabinet Member for Public Services and Communities, Cllr Jenny Lynn, said: "The ballroom at Todmorden Town Hall has always been impressive, with many grand architectural features. The completion of this restoration work has further enhanced the venue, not only improving the sound within the ballroom but also the look of the room, with the new colour scheme based on original features.
"Specialist advice and contractors were used throughout, to ensure the work reflected the listed status of this important heritage building. The result is really stunning, and the technical improvements support wider usage for events such as talks, comedy nights, exhibitions, and literary, musical or choral events.
"I'm delighted that we've now been able to reopen event bookings and look forward to welcoming more people back to this majestic building."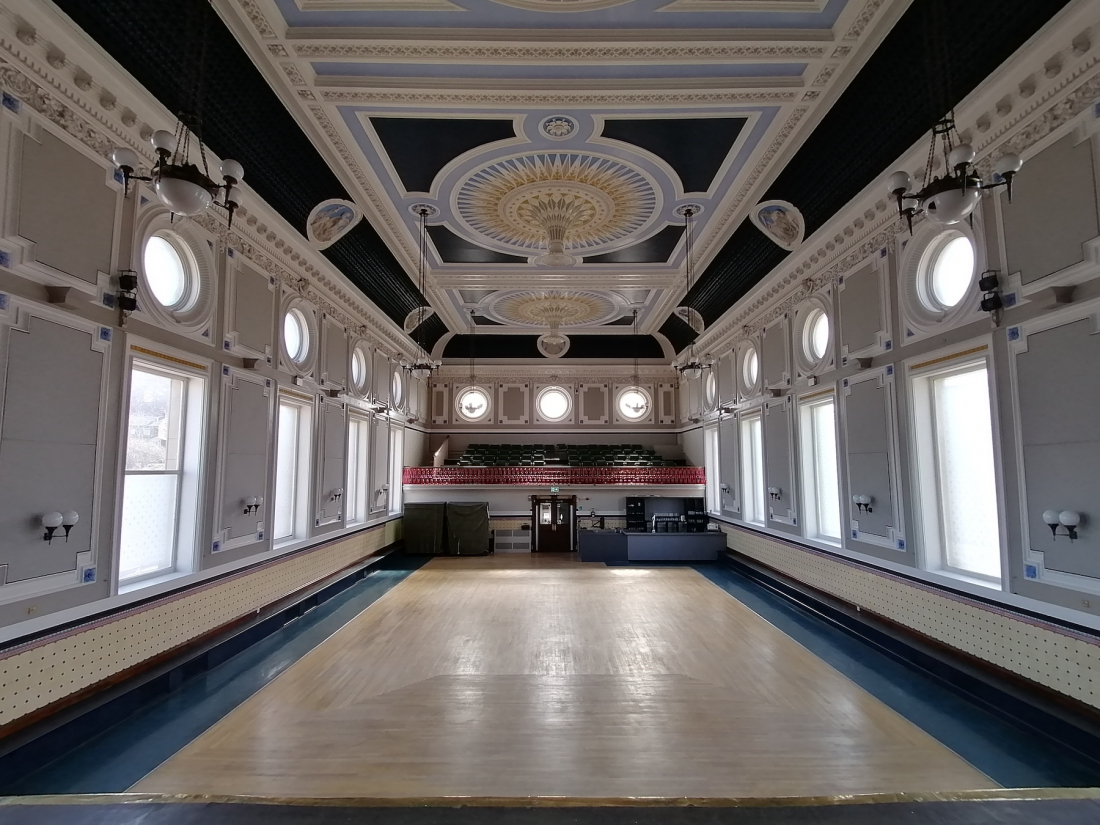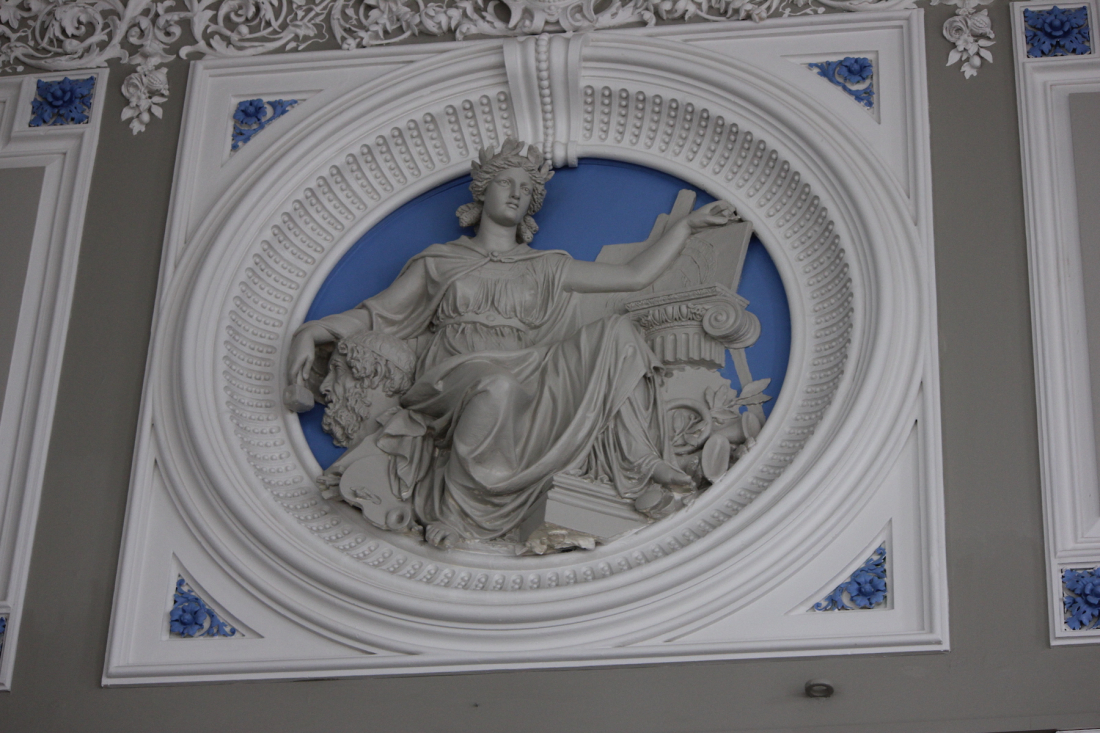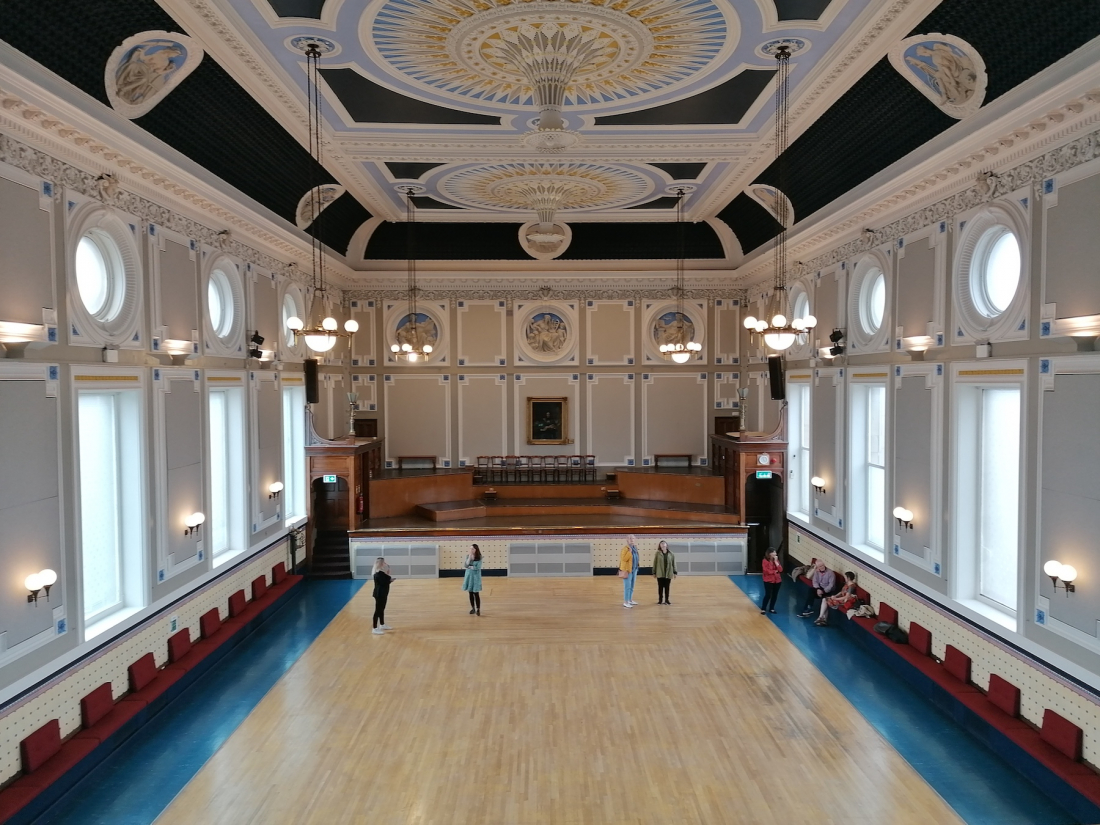 Paul Burton, Contractor & Specification Sales Manager at Crown Paints, said: "For heritage projects like this it's so important to strike the balance between being sympathetic to the original design, while also delivering a change that refreshes the space for the community to use today. Calderdale Council found that balance perfectly at Todmorden Town Hall.
"Our work on the project saw us act as a key partner to the delivery team, not just a supplier of paint. Working with the Council we created a colour scheme that helps showcase the original features while paying homage to the original tile that was used in the interior. And our bespoke specification services will help ensure that the colour stays rich and vibrant for as long as possible. "We know that it's not just paint, it's personal. For complex projects like this, our specialist services come into their own in helping clients, whether that be navigating technical challenges or finding the best colour to enhance a space."