Colour blocking, neon and giant botanicals at Naumi Studio Hotel, Wellington.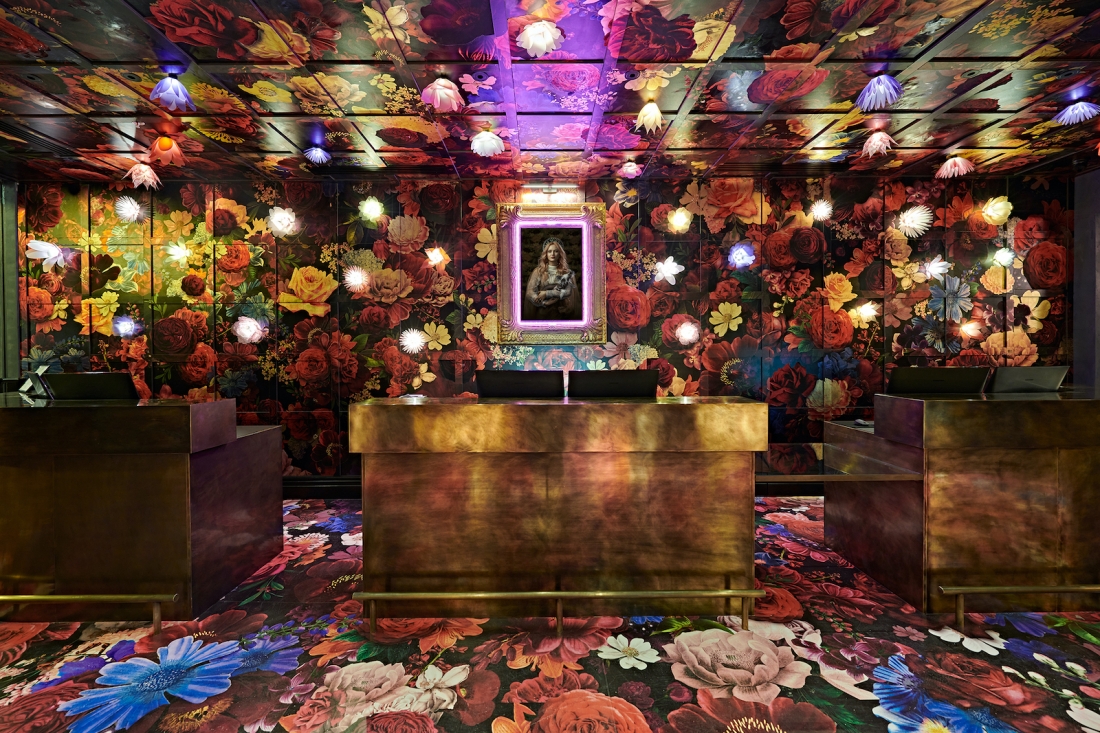 The new Naumi Studio Hotel comprises a creative reimagining of an iconic historic listed property in Wellington, full to the brim with the work of local artists and designers.
Originally, the landmark Edwardian-era building on Cuba Street was one of many People's Palace hotels that were built by the Salvation Army in the late 19th and early 20th century.
After an extensive renovation, the 116 room property has been transformed into a visual feast for the senses, enthralling guests with eclectic spaces inspired by seafaring and the literary world.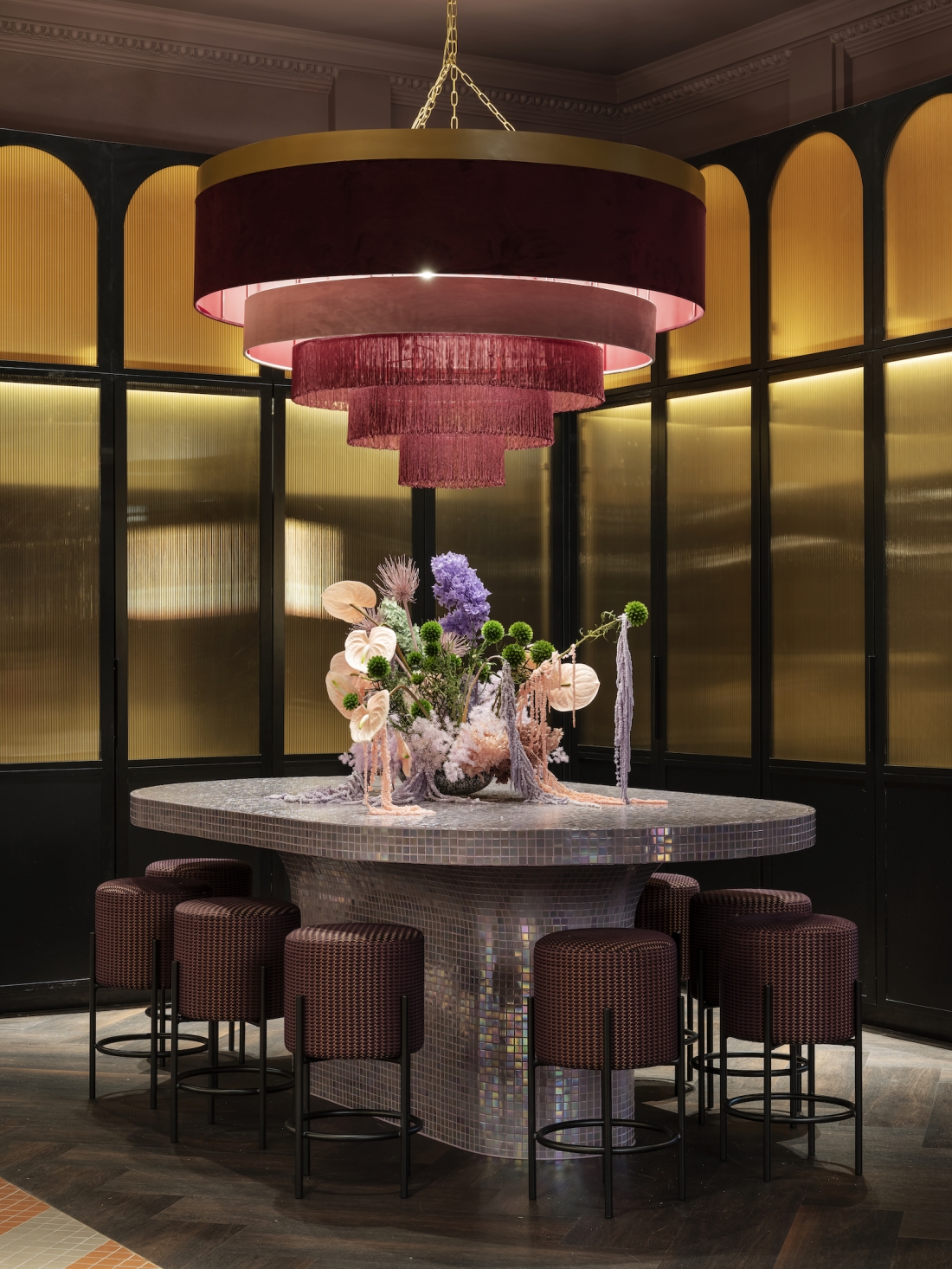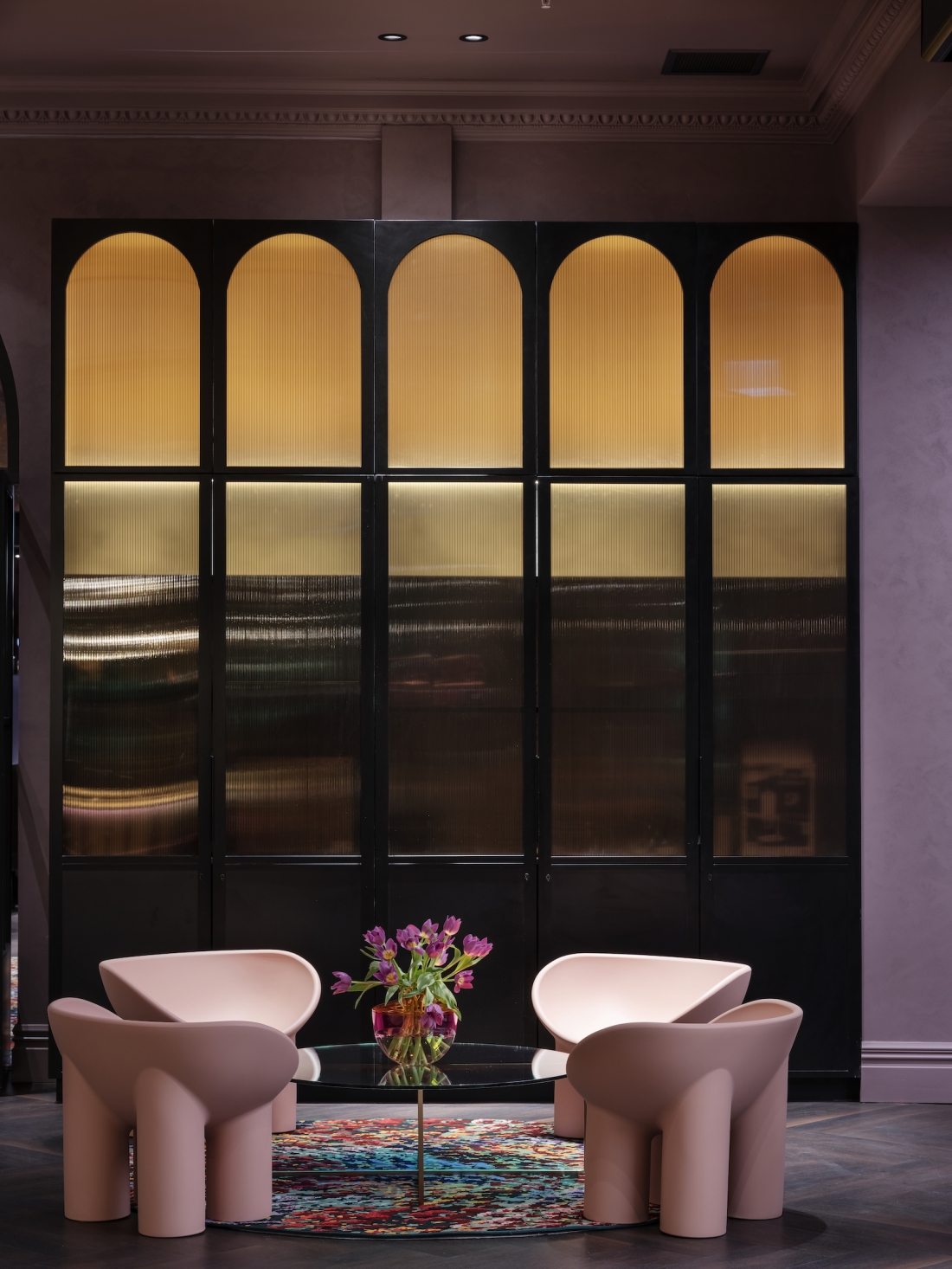 From the entrance on Dunlop Street, guests are transported into a sensory wonderland. The grand bar sits proudly in the heart of the hotel. Flowing from the bar is the lounge area, filled with books and oddities, and the pastel green dreamscape of the Parlour, perfect for people-watching. The full-service Lola Rouge restaurant will open early next year, offering Pan Asian-inspired cuisine.
The hotel dazzles with the talents of New Zealand artists and designers. The large-scale floral backdrop in reception is created by Art Dep't NZ. Completely covered in gold leaf, it features bespoke 3D flower lights by Angus Muir Lighting Design. Underfoot are bespoke rugs with a striking floral design created by artist Karl Maughan.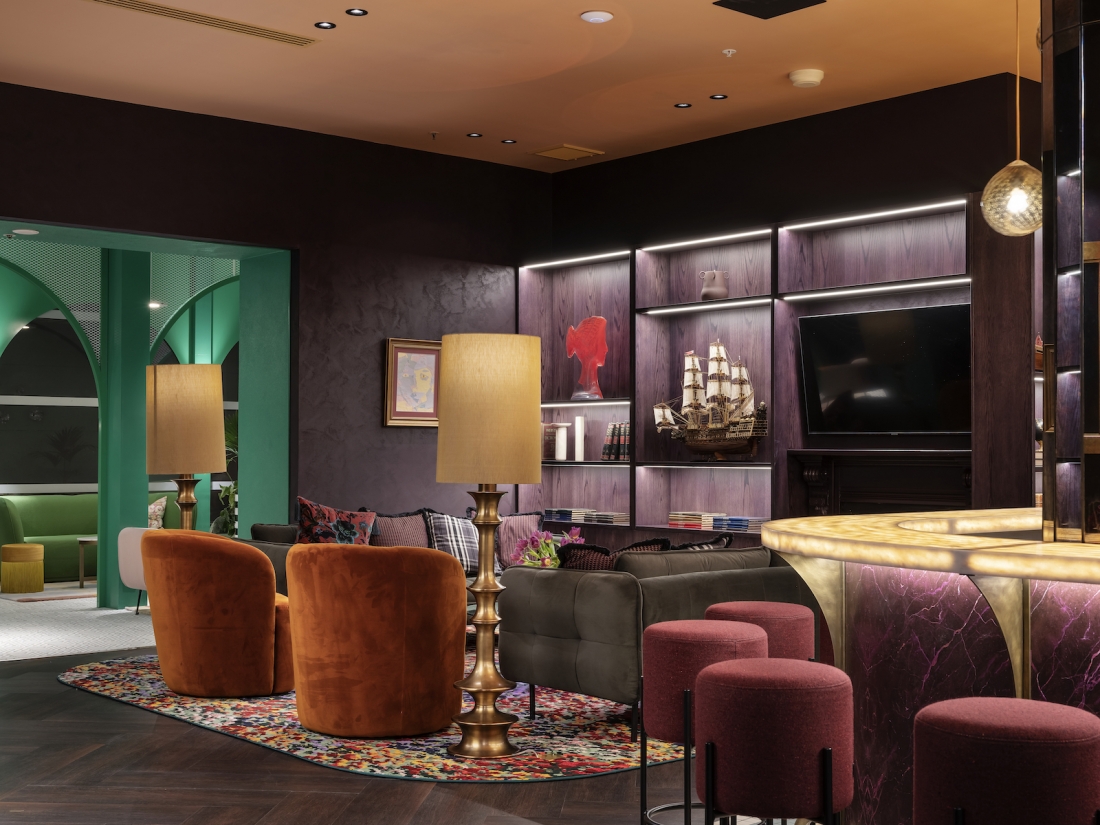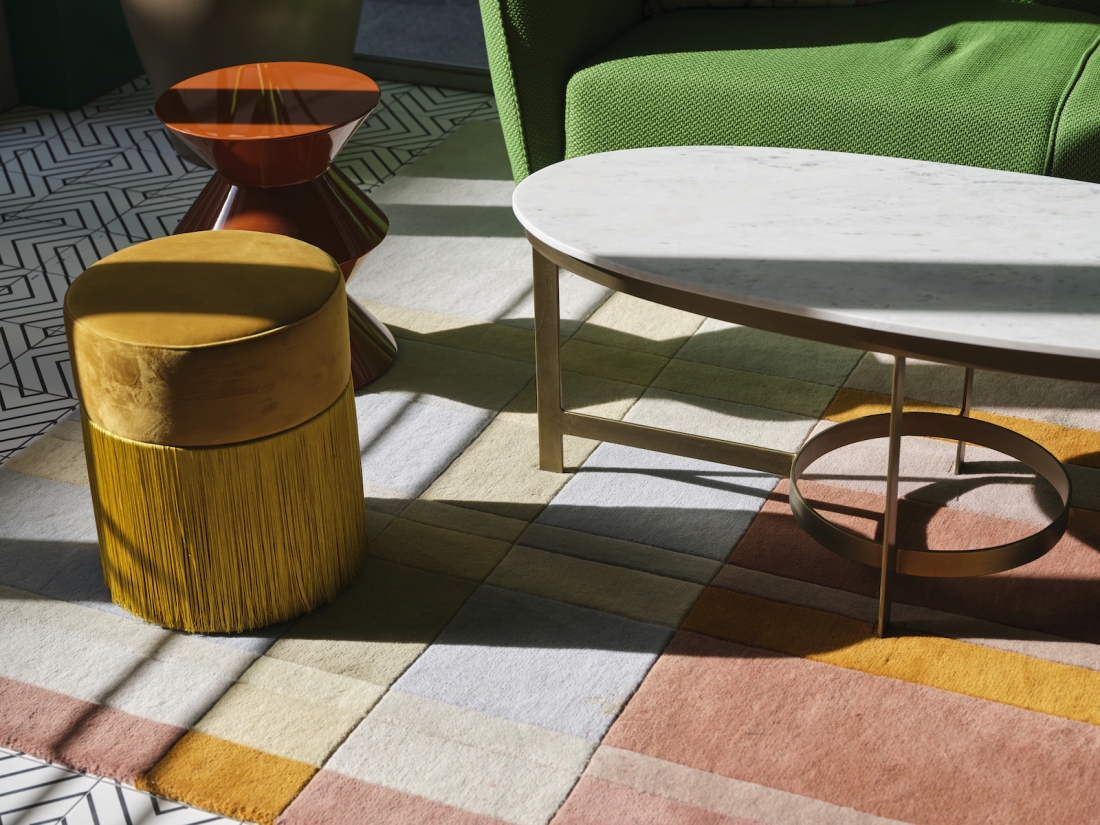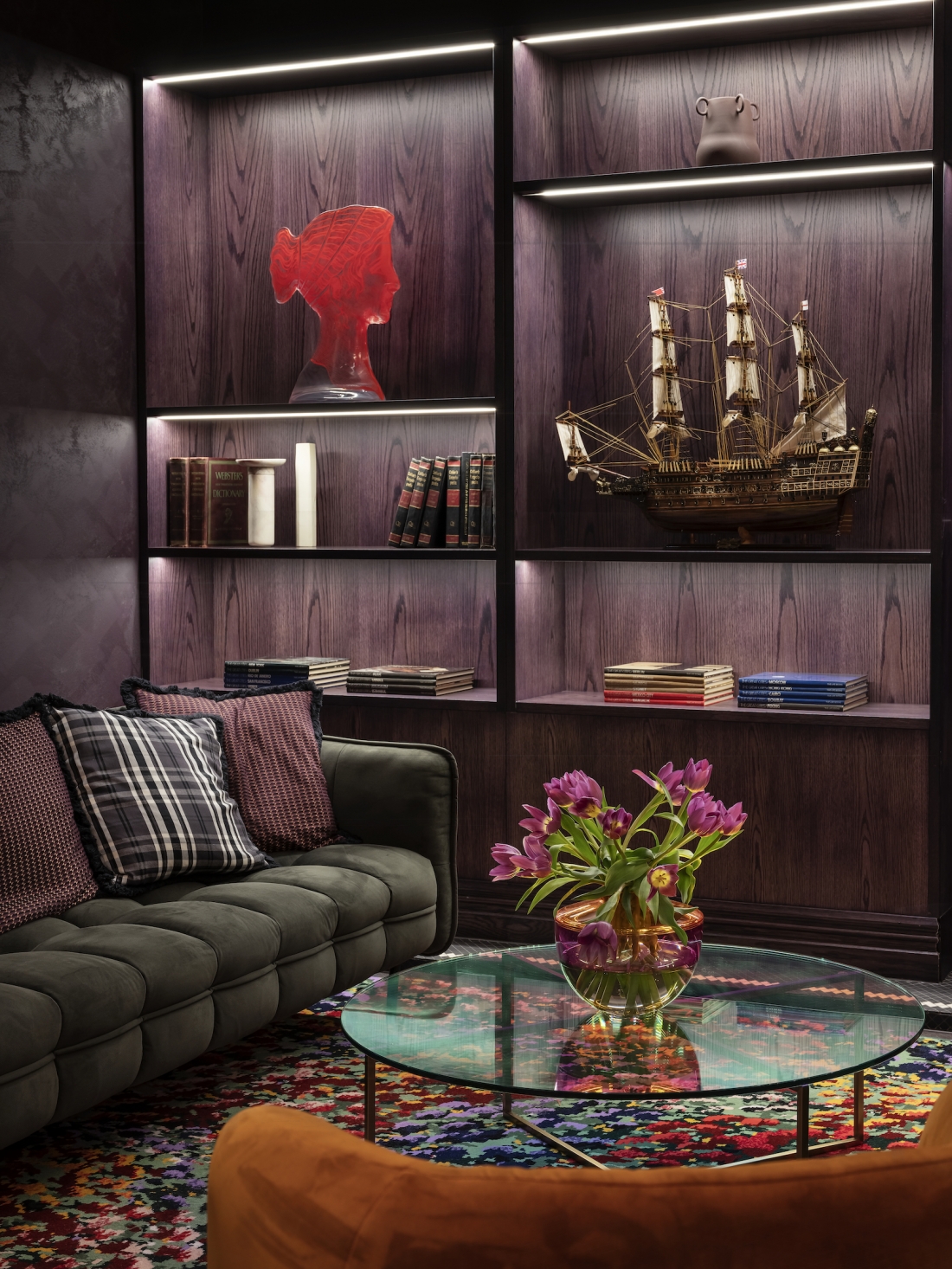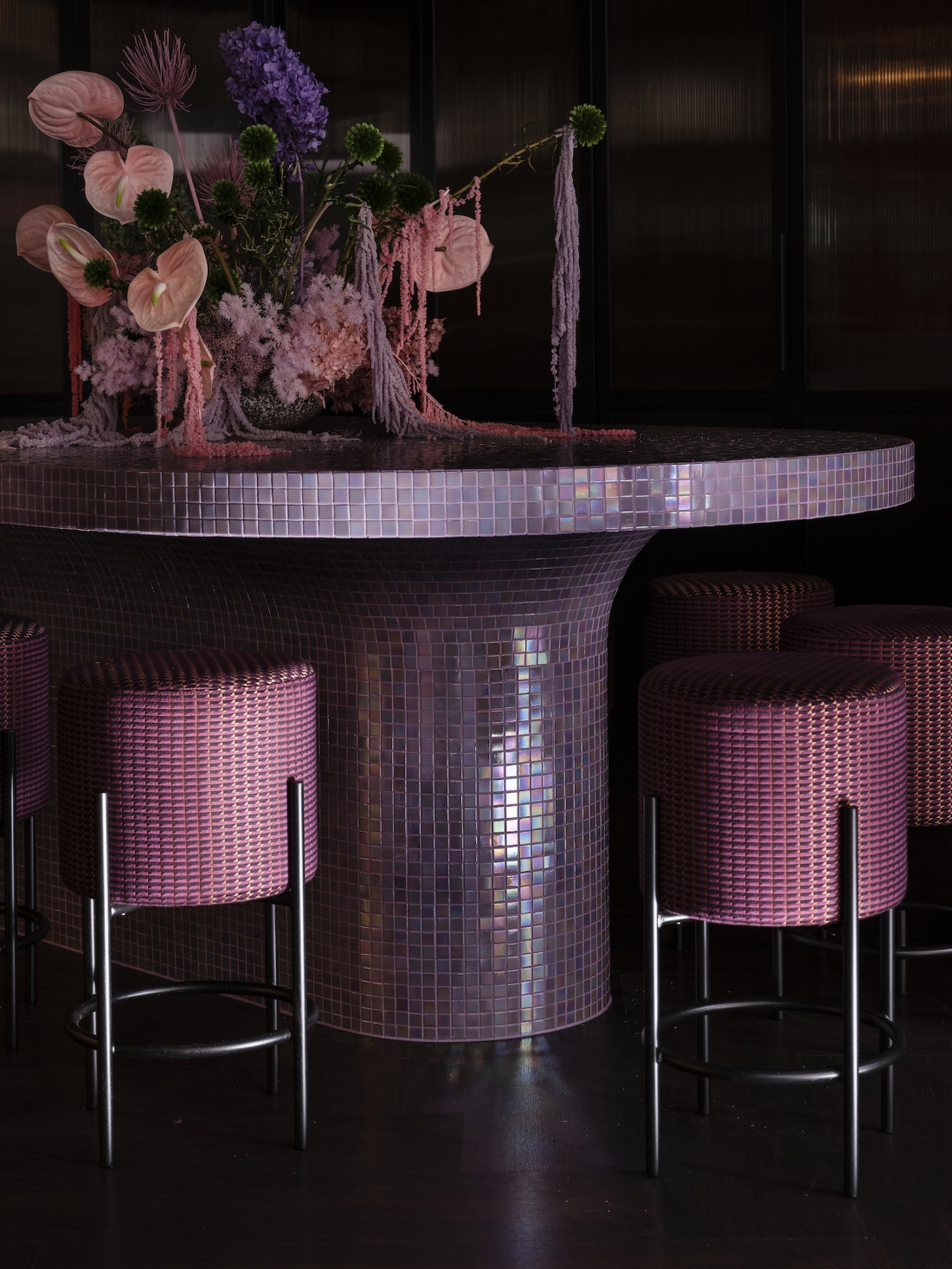 Guests can choose from six bedroom types, ranging from cosy studios to an exquisitely furnished Executive Suite. Rooms cleverly optimise space, honour the heritage of the building and infuse a modern design twist.
Bespoke bedhead textiles and Art Dep't NZ 3D "Squiggle" artworks adorn the walls. The Executive Suite is influenced by the "English Print House" style, packed with botanical references and eclectic modern furniture.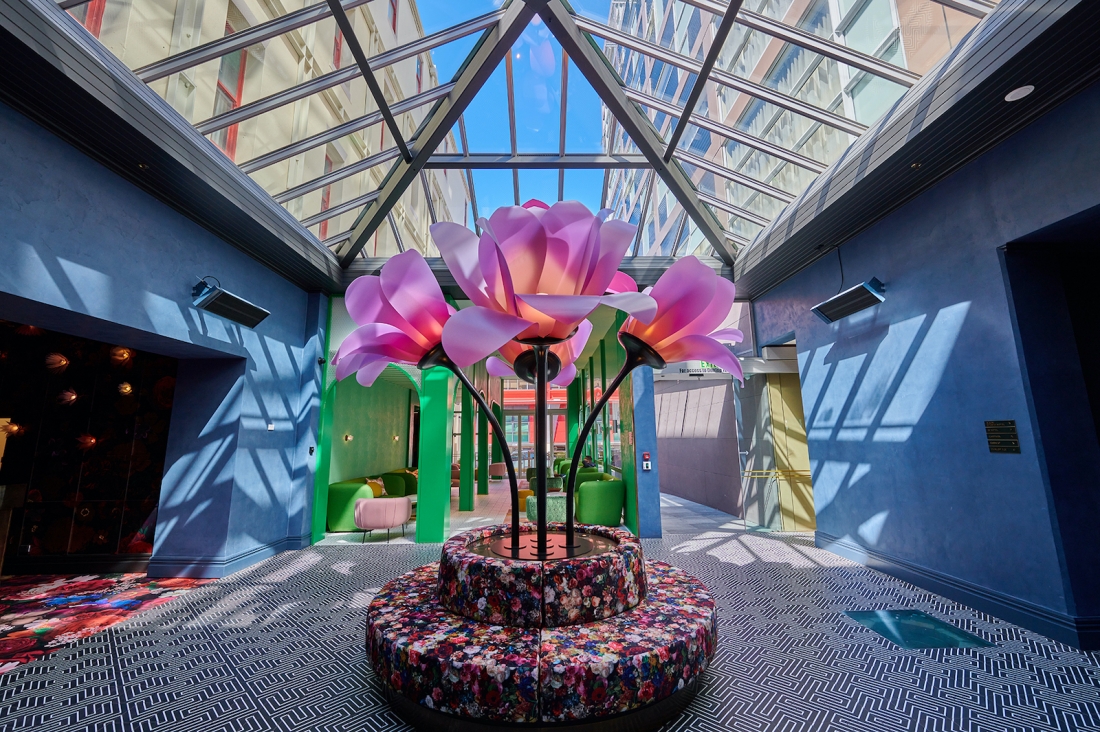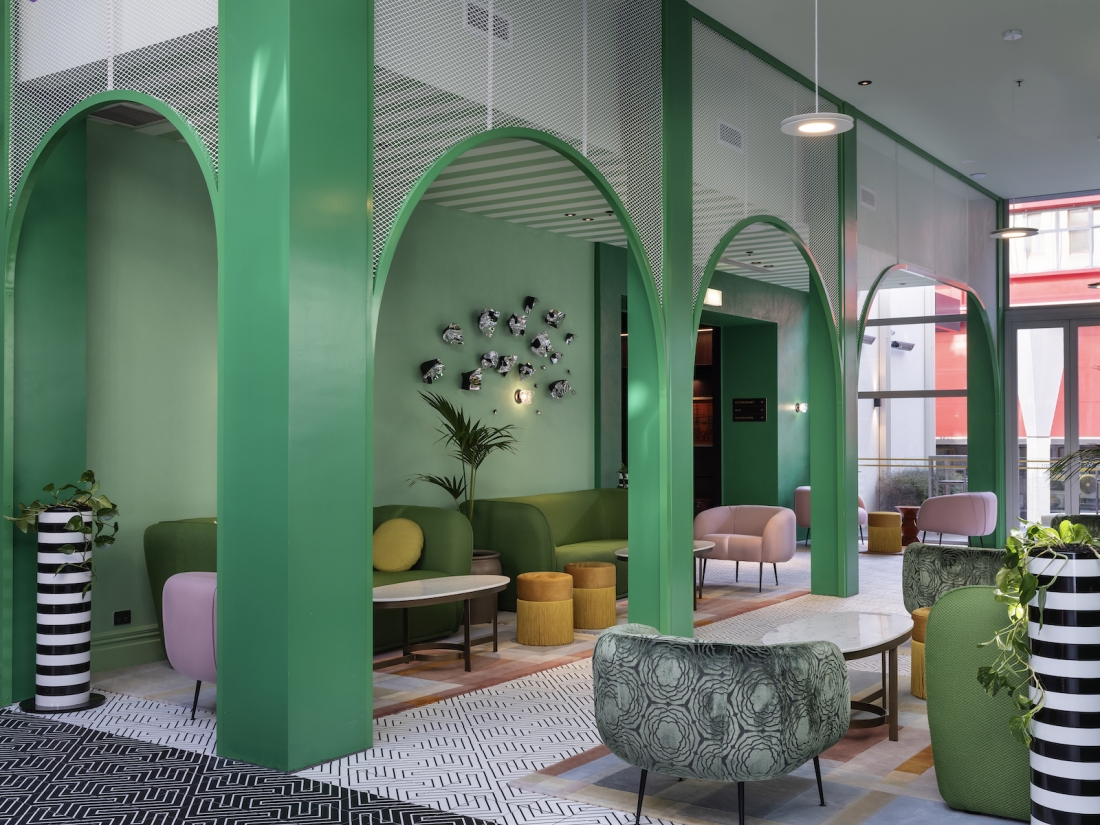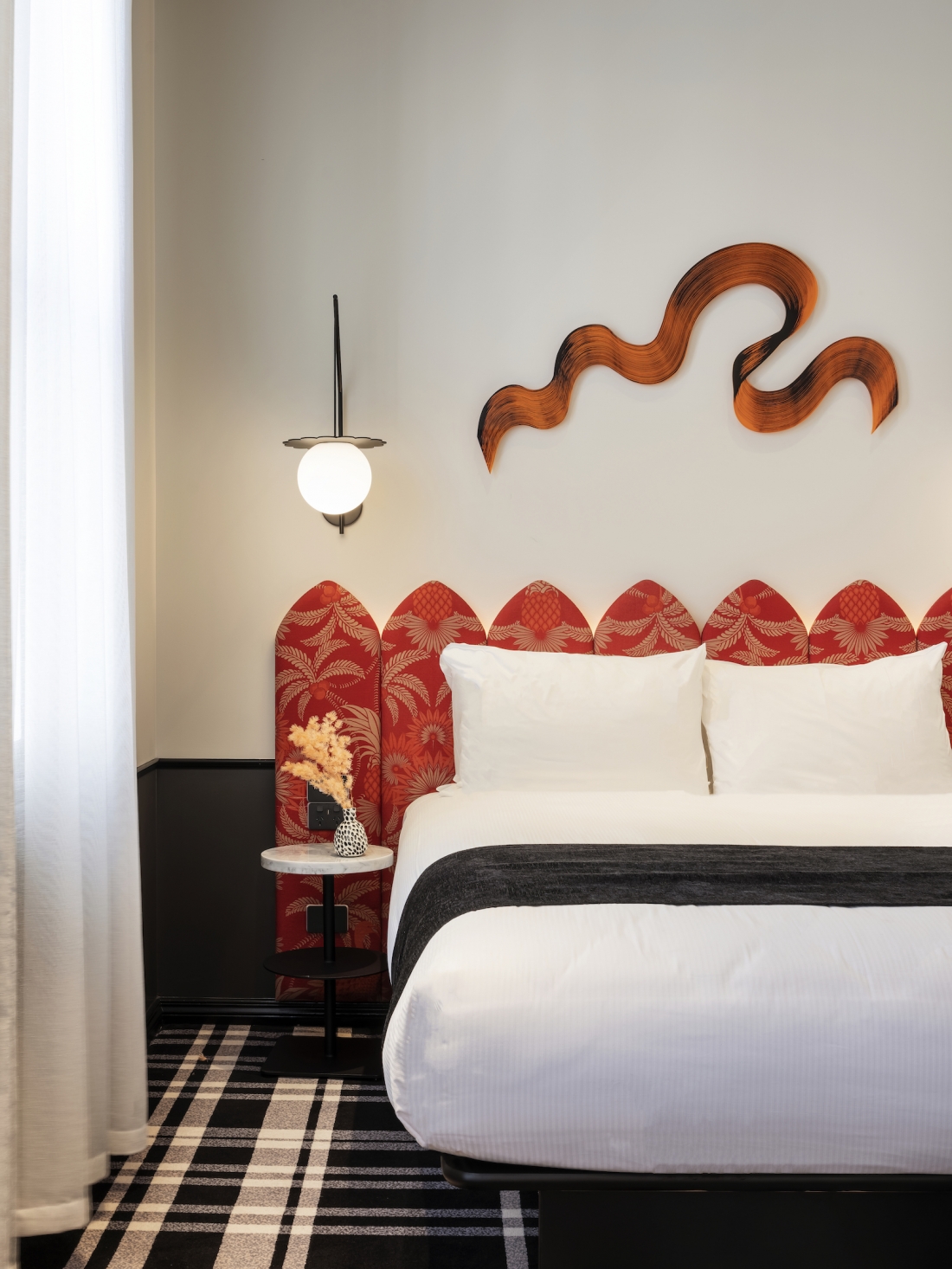 Cuba Street and the lively surrounding neighbourhood are home to the quirky, the alternative and the fun, with a high/low combination of art galleries, record stores, cheap eats and fine dining on the doorstep - the perfect setting for this most vibrant of hotels.