Sweeping curves inspired by flower petals surround The Florescence in Guangzhou.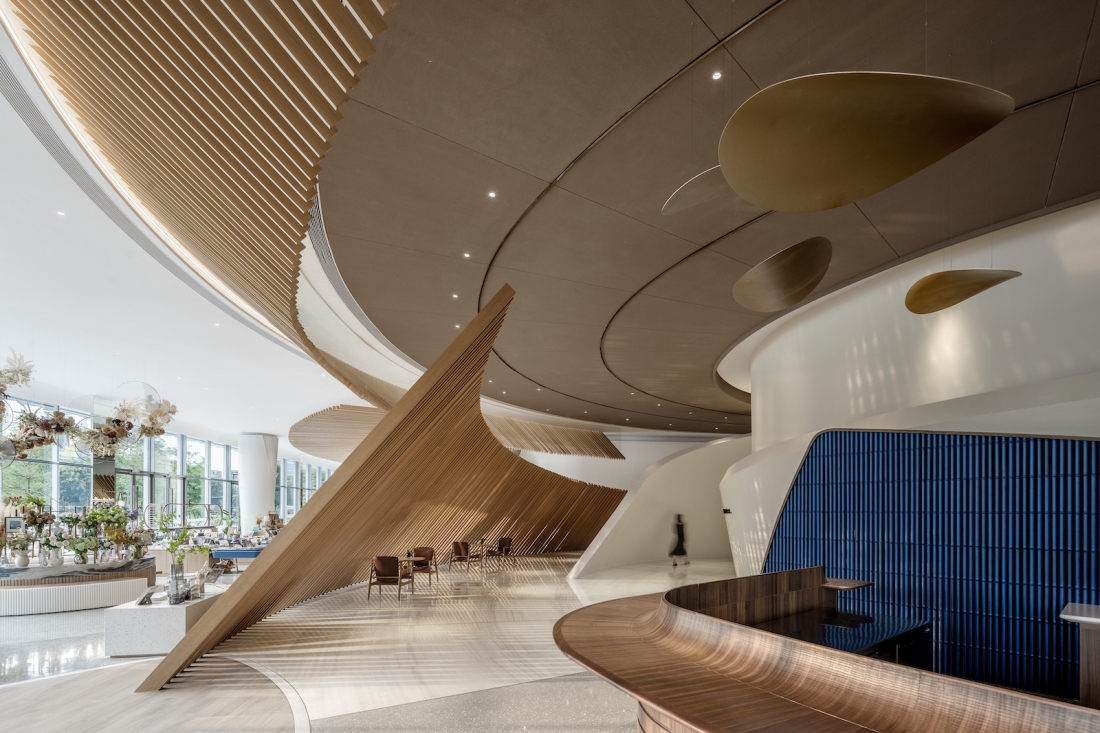 In another architectural triumph from Karv One Design, The Florescence features showstopping floral detailing.
The project began with the study of the "unique regional cultural memory of Huadiwan", prompting flowers to be the main design inspiration.
The extensive use of curved shapes and an open plan layout helped create a wrap-around experience. The entire building is shaped like a blooming flower - the key element featured throughout the design.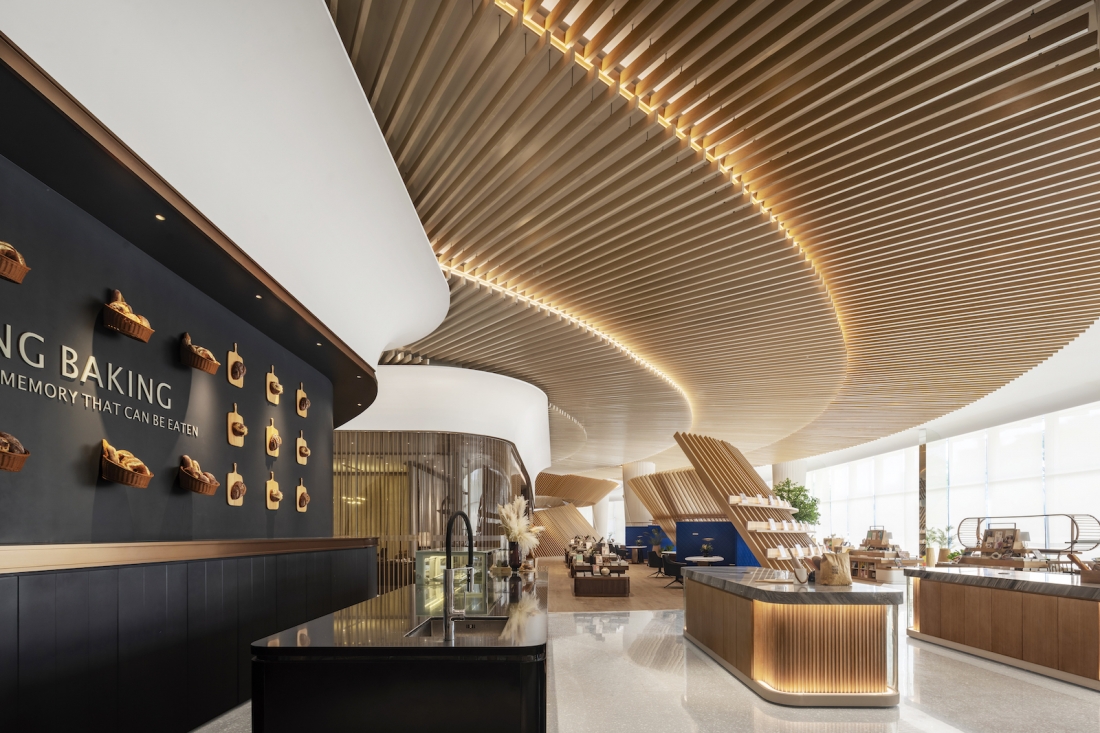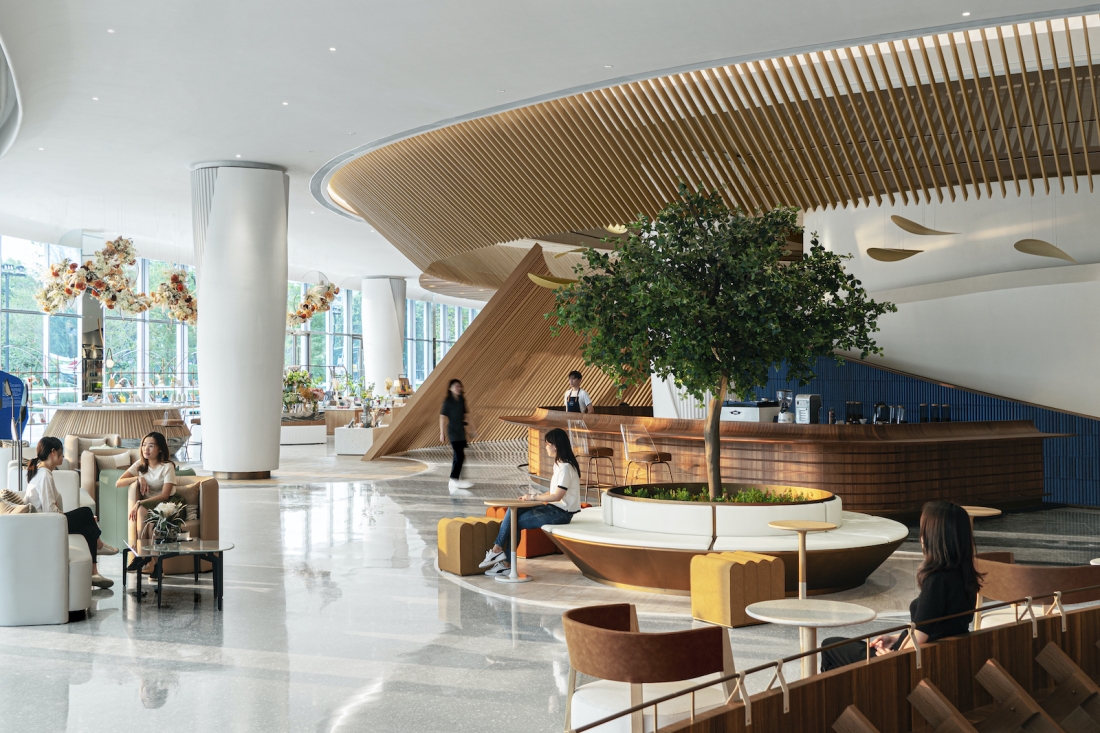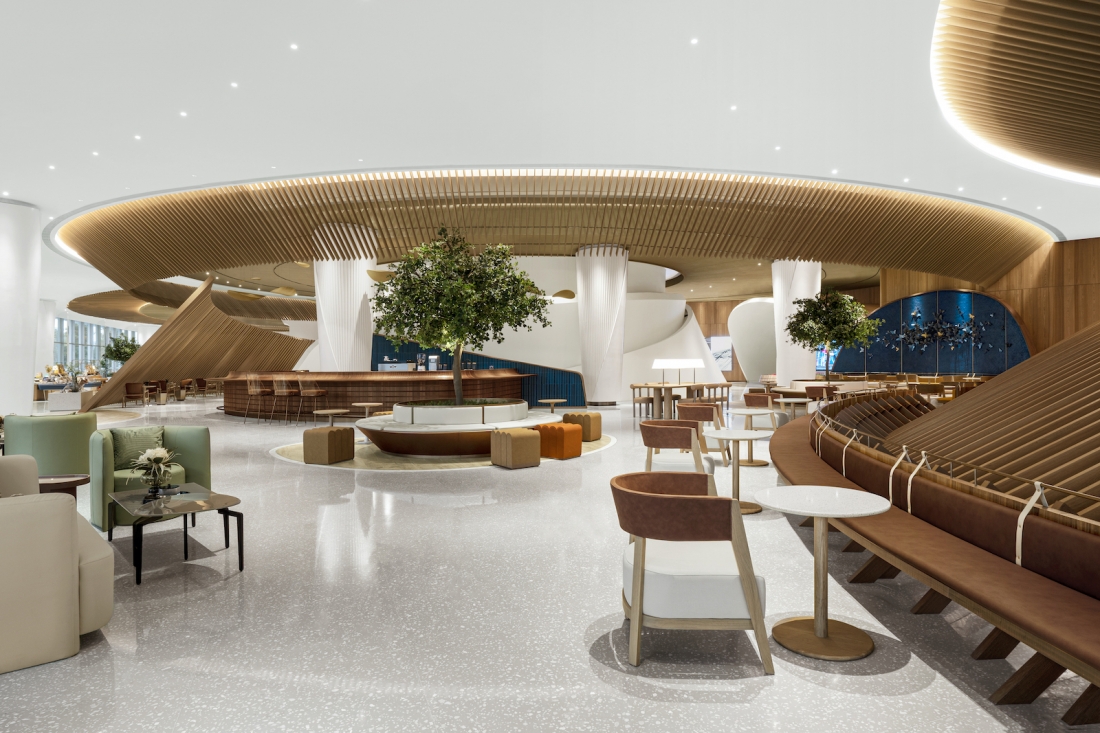 Large white flower petals adorn the reception area, providing a bold statement, while other additions, such as the themed pendants and the background wall in the garden area present a more subtle interpretation of the floral theme.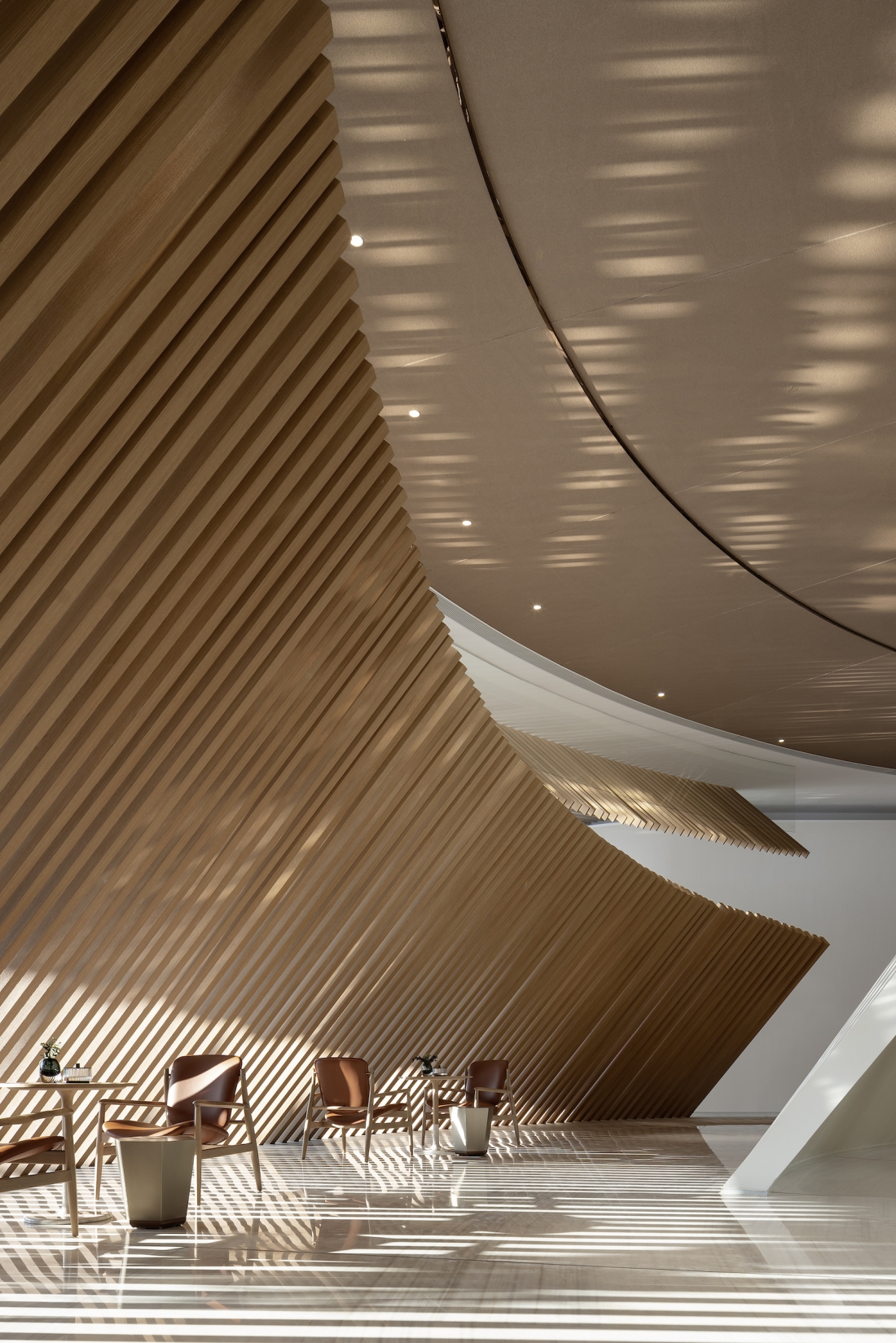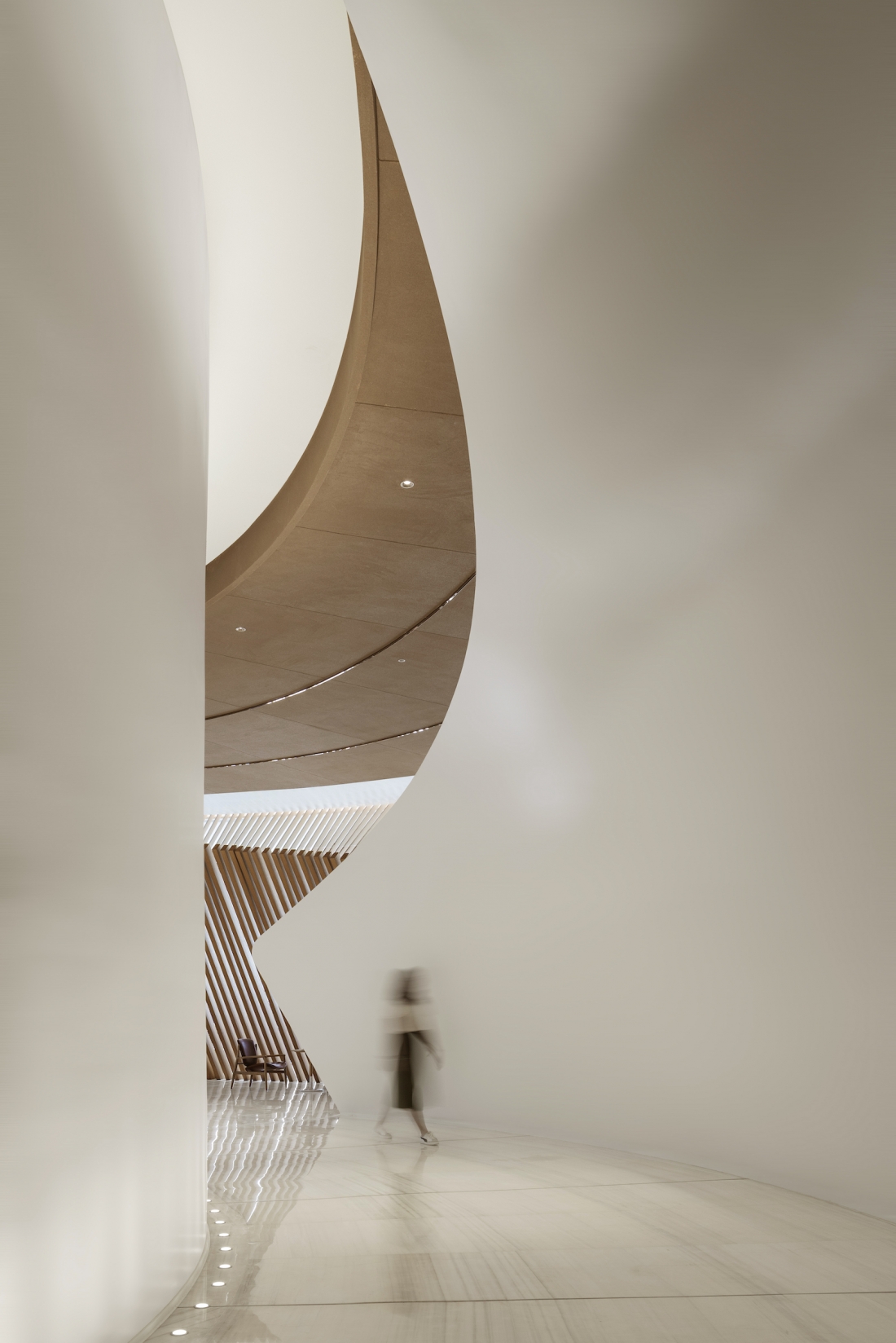 Seven themed areas including floral art, coffee, books, a bakery, and a children and parents zone are integrated to offer visitors multiple experience options under one roof, while creating an overall holistic atmosphere.
The transparent glass curtain walls indicate these different sections, exuding artistic appeal. They not only fullfil the basic commercial functions required by the brand, but also create added aesthetic interest for guests, providing plenty of opportunities to snap some Instagram content along the way.