Creative consultancy 18.01 LONDON create a new new rug for FLOOR_STORY.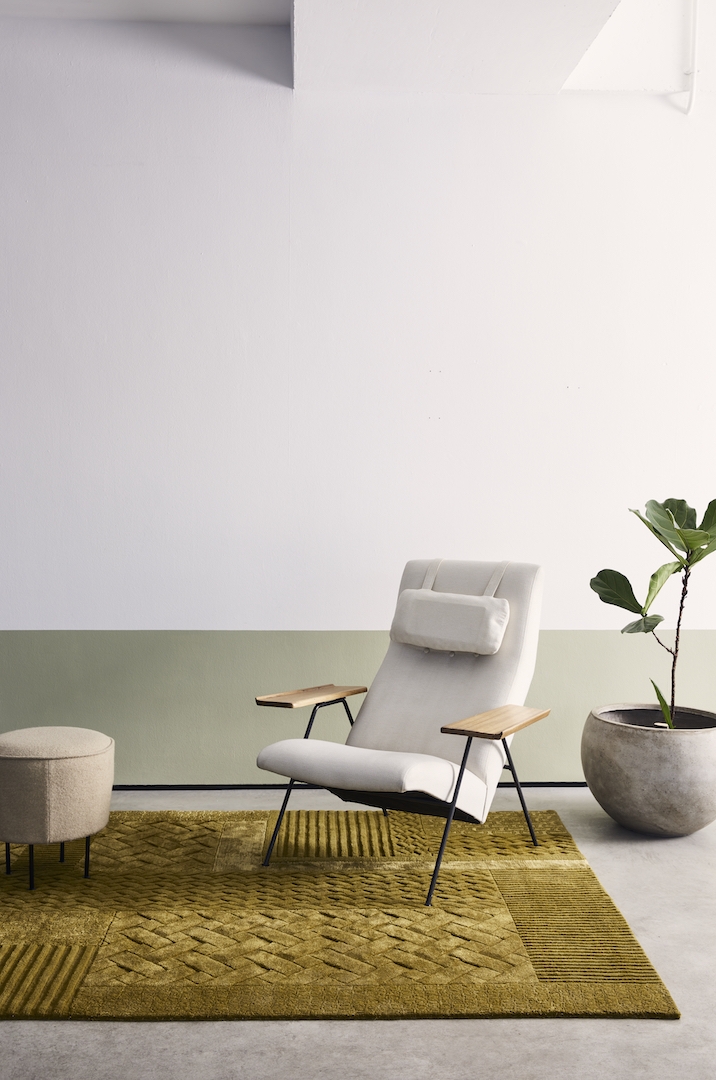 Cristina Rivadulla-Rey and Dean Thomas know a thing or two about the aesthetics of materials.
The founders of creative consultancy 18.01 LONDON travel the world seeking out beautiful menswear, womenswear, knitwear and accessories for their curated vintage research archive, which has become the go-to resource for design teams, stylists, art directors and editors in need of inspiration.
In their new rug for FLOOR_STORY we see the creative consultancy draw on the beautiful knitwear held in the archive.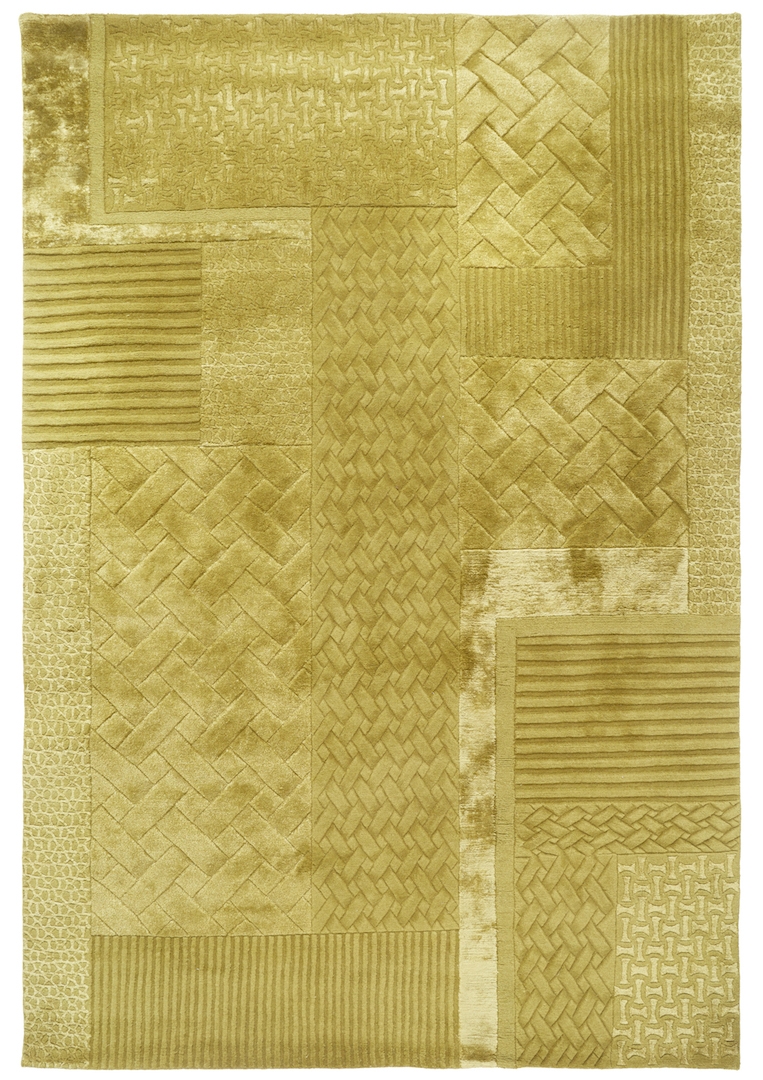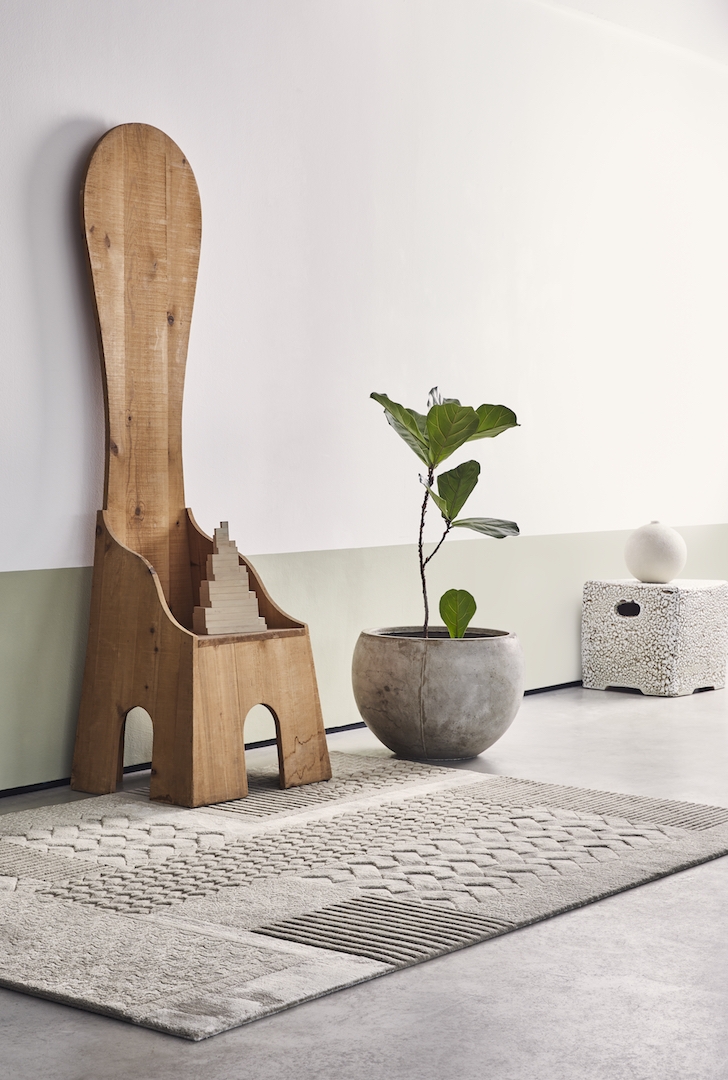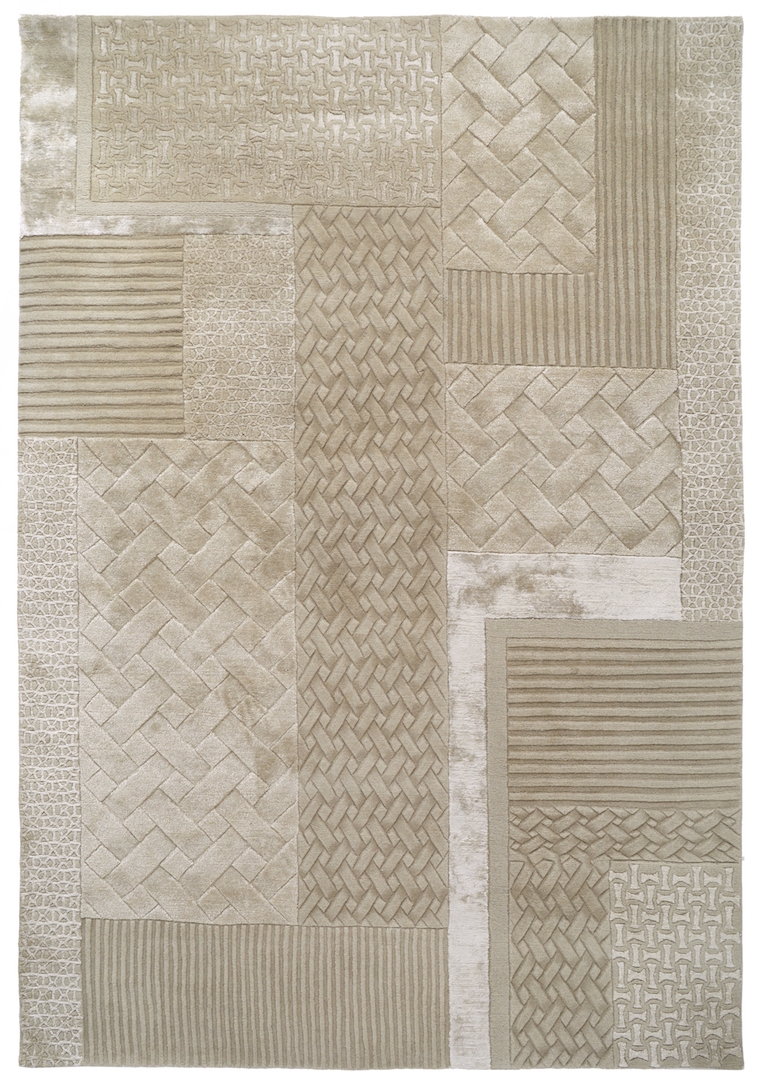 Featuring large-scale stripes and oversized knitted stitches juxtaposed with more intricate patterns, Carve makes us think about texture in a whole new way. Hand-knotted from an artful blend of wool, linen and bamboo viscose yarns for differing depths of lustre, the textural rug is incredibly difficult to create.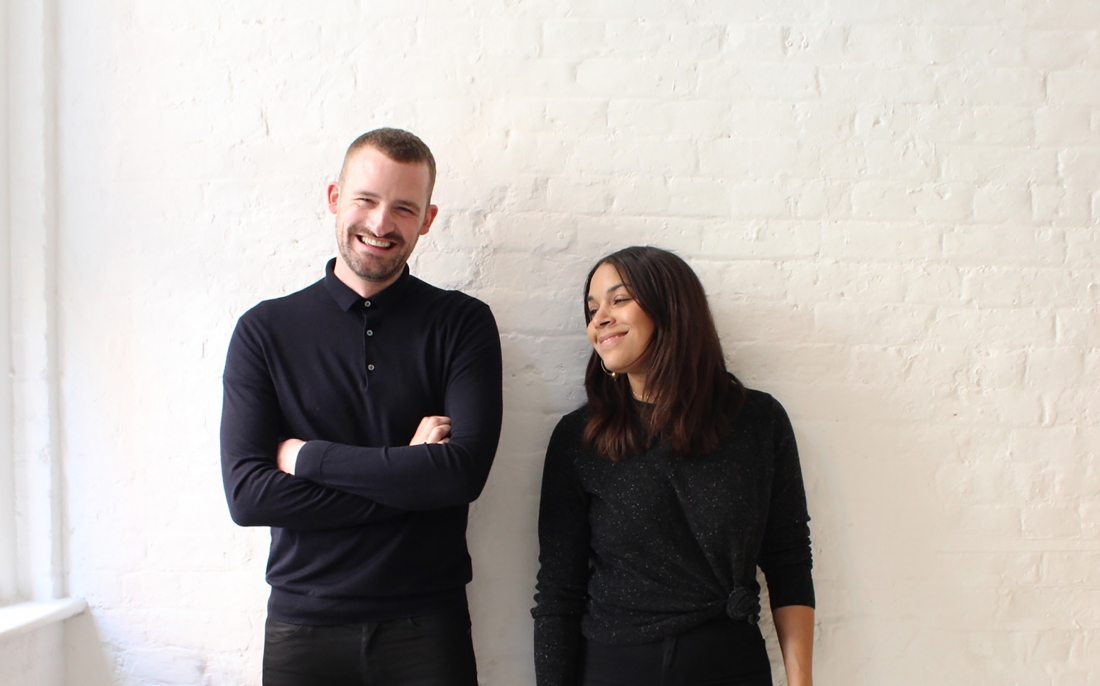 In a process akin to ice sculpture, FLOORSTORY's makers carve different depths of texture from a hand-knotted 'block', carefully building the pattern piece by piece. It's an exceptionally skilful, time-intensive process that could only be attempted thanks to FLOORSTORY working with the world's best rug weavers.
18.01 London says on the Carve rug for FLOOR_STORY, "The rug was inspired by knitwear pieces from the 18.01 LONDON archive. Various traditional knitting stitches including English Fisherman's Rib, Aran and Irish Cable, and graphic intarsia [a multicolour knitting technique], have been reimagined using various cutting techniques and mixtures of materials."
Discover more about FLOOR_STORY & 18.01 LONDON.