PARTISANS' design for VELA inspired by a constellation of stars.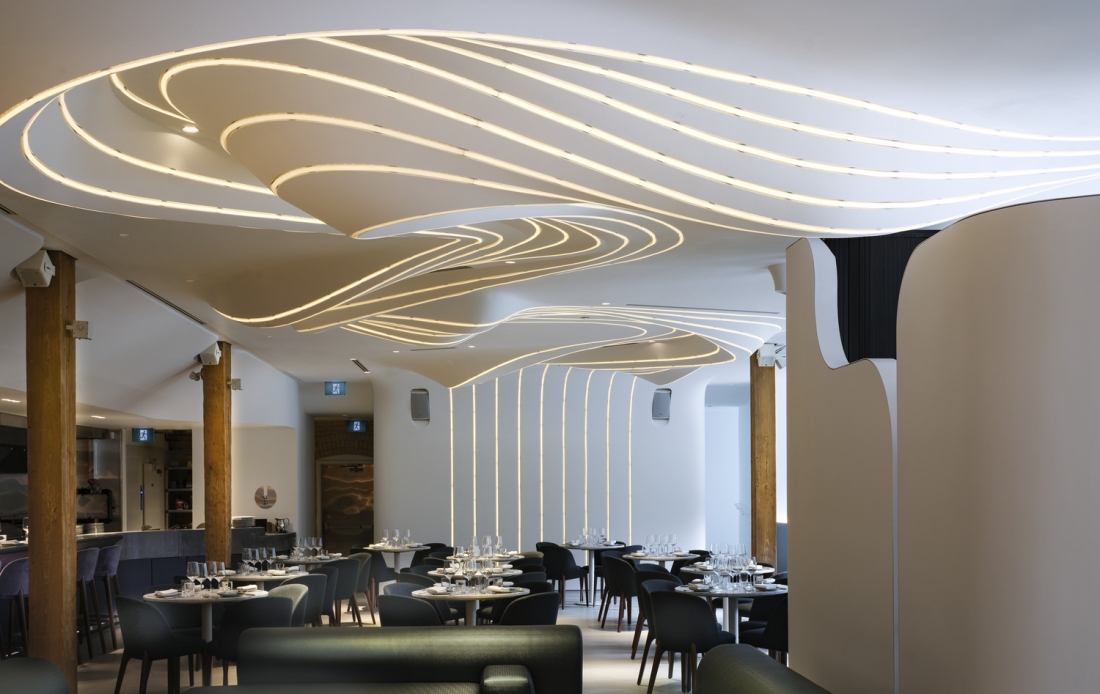 VELA, a new restaurant from Amanda Bradley and Robin Goodfellow, harnesses the "magic and ambiance of a grand hotel lobby bar".
The result of years of dreaming and collaboration between hospitality industry maestros Amanda Bradley (alo and George) and Robin Goodfellow (Bar Raval, Little Bones Beverage), VELA (90 Portland St.) is now open at the corner of King and Portland in downtown Toronto.
A modern homage to the grand hotel lobby bar, presenting unparalleled service in a five-star designed space the restaurant launches with lunch and dinner reservations on a 2000-square-foot covered patio.
Located in an admired heritage building in the heart of the city, the design by award-winning architecture studio PARTISANS (lead designers and investment partners) was inspired by a constellation of stars, with the guest journey unfolding through VELA's distinct spaces, including champagne bar, lounge, bar-slash-kitchen dining, and intimate booth seating. The menu by executive chef Jeffrey Lapointe (Soho House, Piano Piano) features both elegant classics guilty-pleasures, to be paired with Goodfellow's acclaimed whimsical cocktails.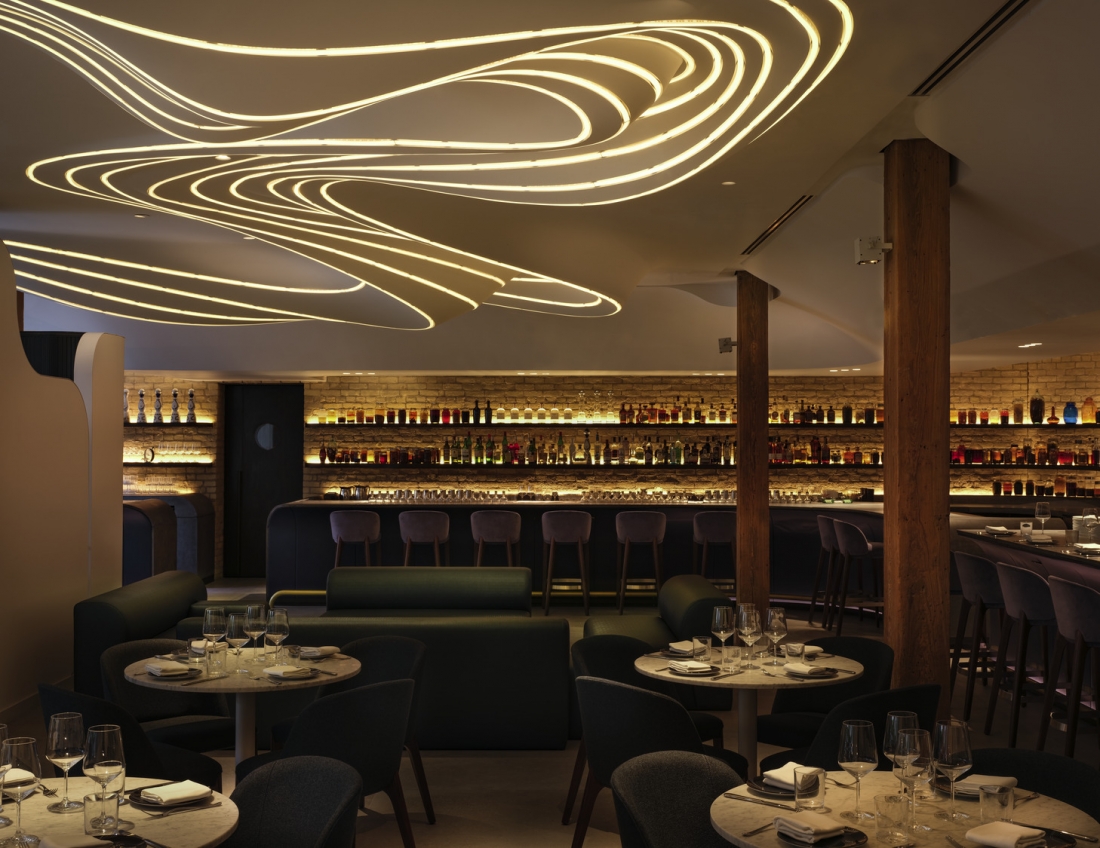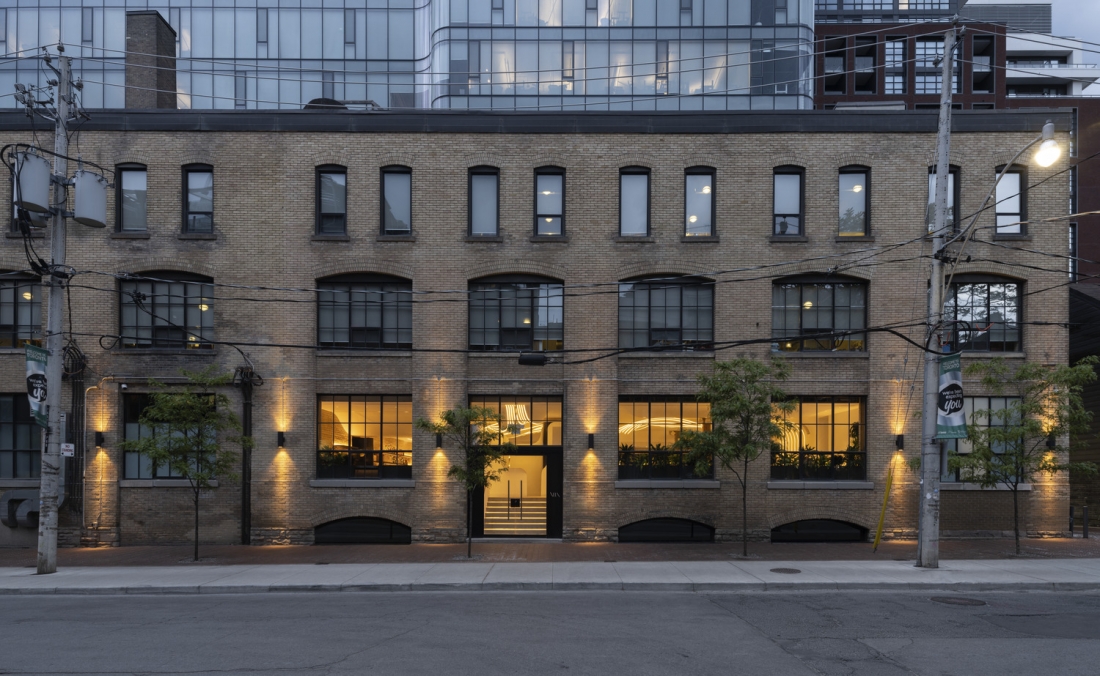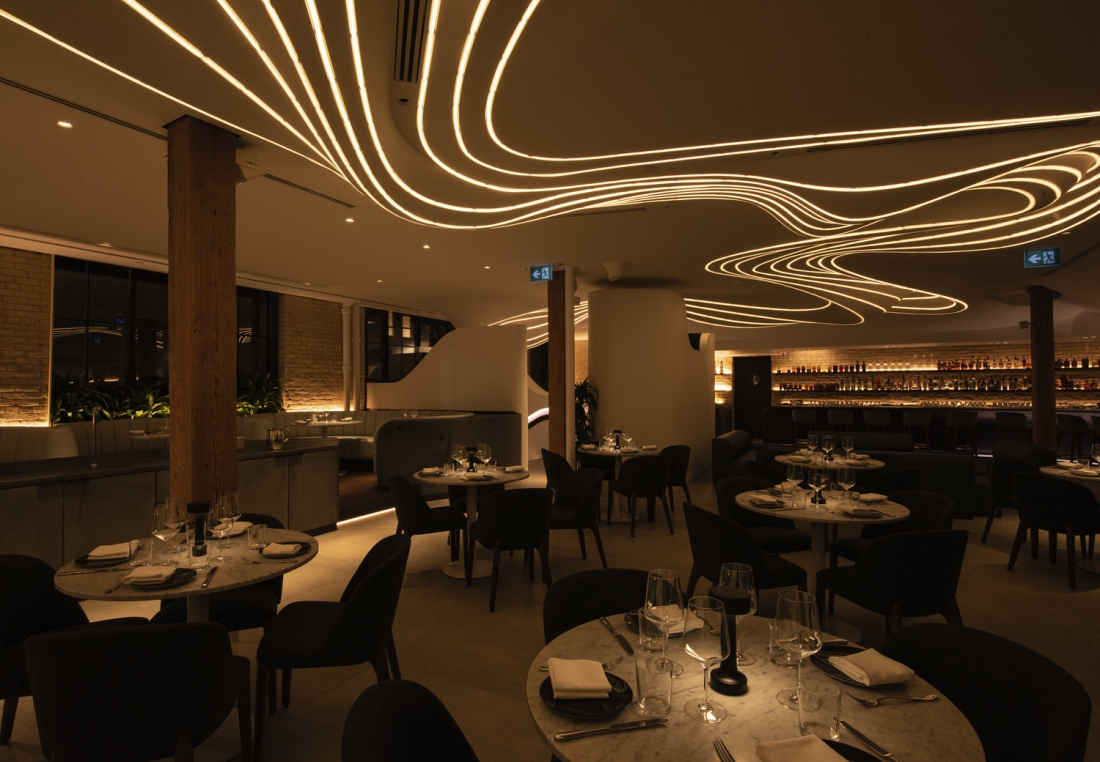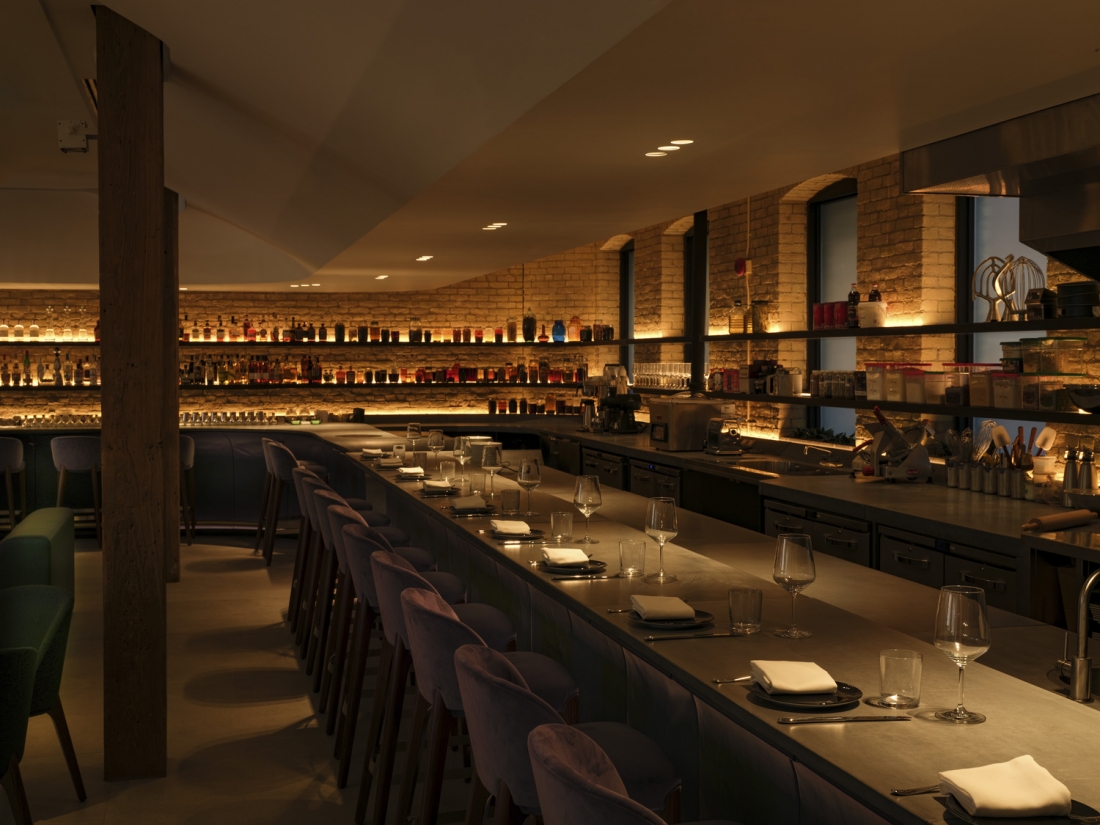 "With VELA, we wanted to bring the magic of the grand hotels and lounges of a bygone era into the new age of dining," said Amanda Bradley, managing partner, VELA. "After patiently waiting for the right moment to unveil what we've been working on, being able to toast on the patio feels like a new beginning."
"We are both big fans of lobby bars and their world-class hospitality and design. Day or night, like your favourite five star hotel, VELA is there for whatever you may need," said Robin Goodfellow, managing partner, VELA. "Pop in for a casual lunch or plan a special night out at the champagne bar. The space itself is an escape to a timeless era with so much to explore."
Guests are introduced to the VELA design journey from the entrance; a passage reminiscent of a slot canyon, as if carved out of wind and water, leading into the standing champagne bar. The drama carries through distinct spaces, wrapped by a 20-seat L-shape bar which fronts the open kitchen and offers a Chef's table experience. The lush lounge seating in the centre of the room replicates the comfort of a hotel lobby, while the sea-foam leather banquettes and white carrera marble tables turn up the mood for a Roaring Twenties soiree.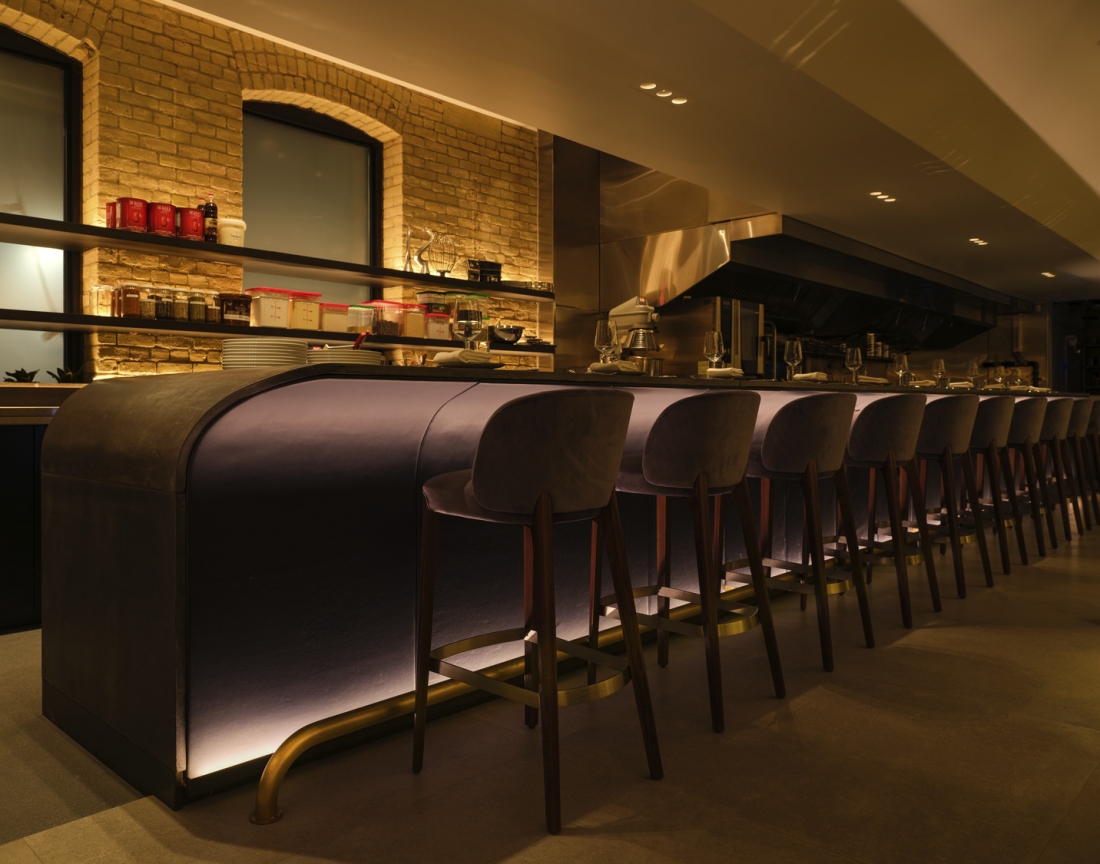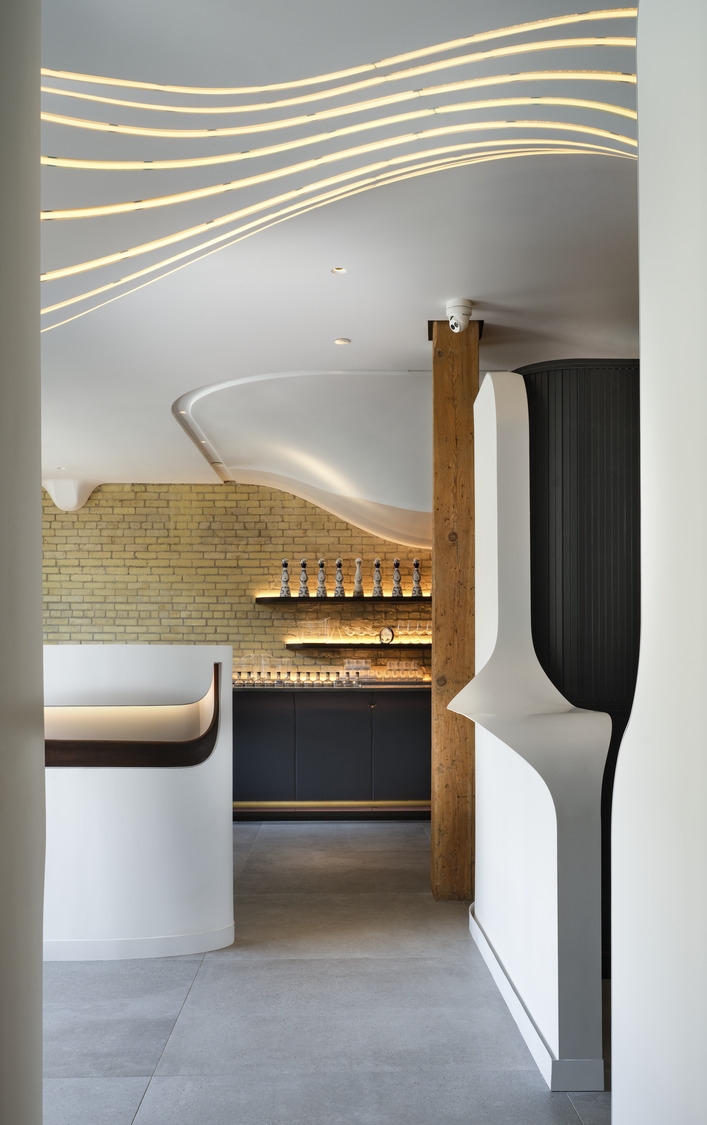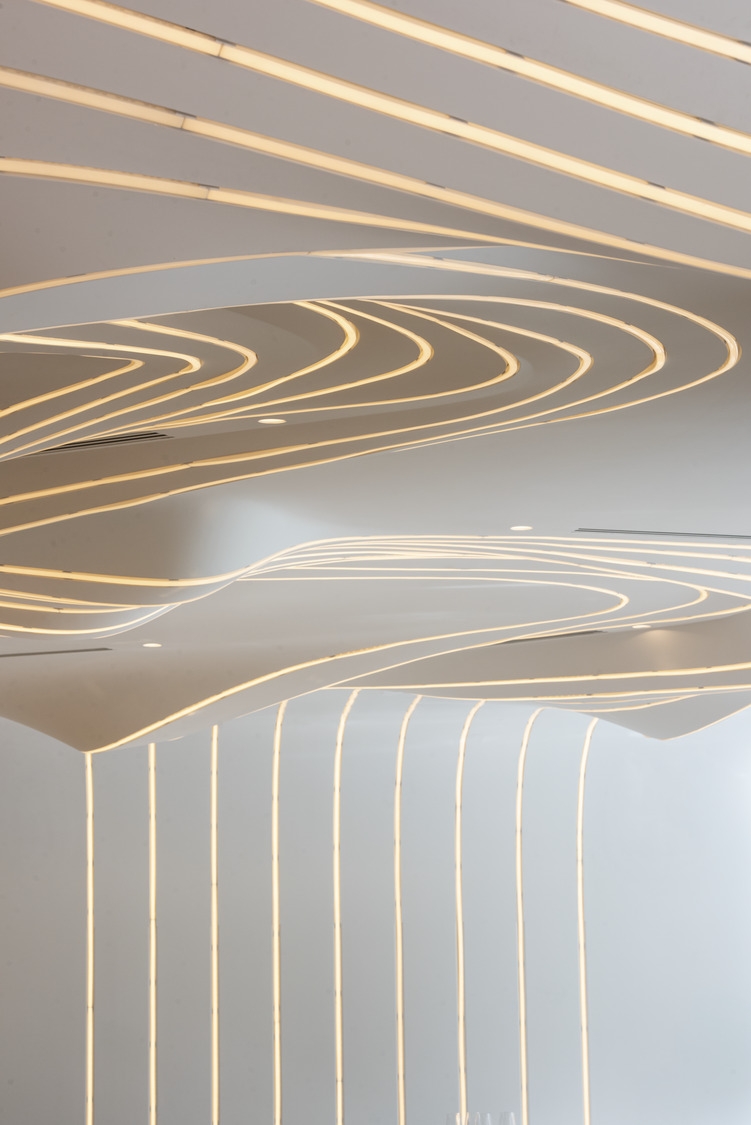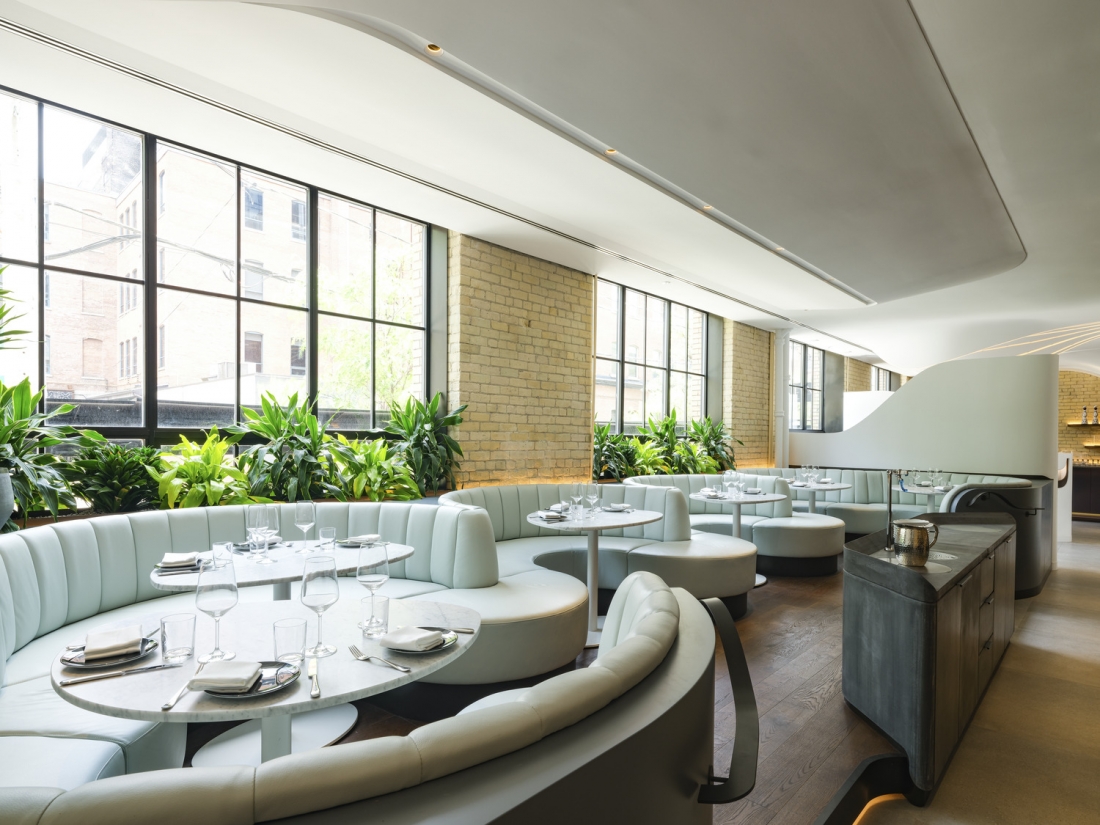 The 4000-square-foot space was designed with special attention to acoustics allowing the potential for live performances. Function and form come together through sculptural architecture and material detail, such as leather facing on the bar, to scatter the sound waves. Contemporary yet soulful, warmth is brought in by layering textures, with original exposed brick and timber contrasted by the white undulating ceiling that serves as the backdrop to a showpiece swooping constellation of lights.