De Padova launches first UK flagship store in London's Brompton Cross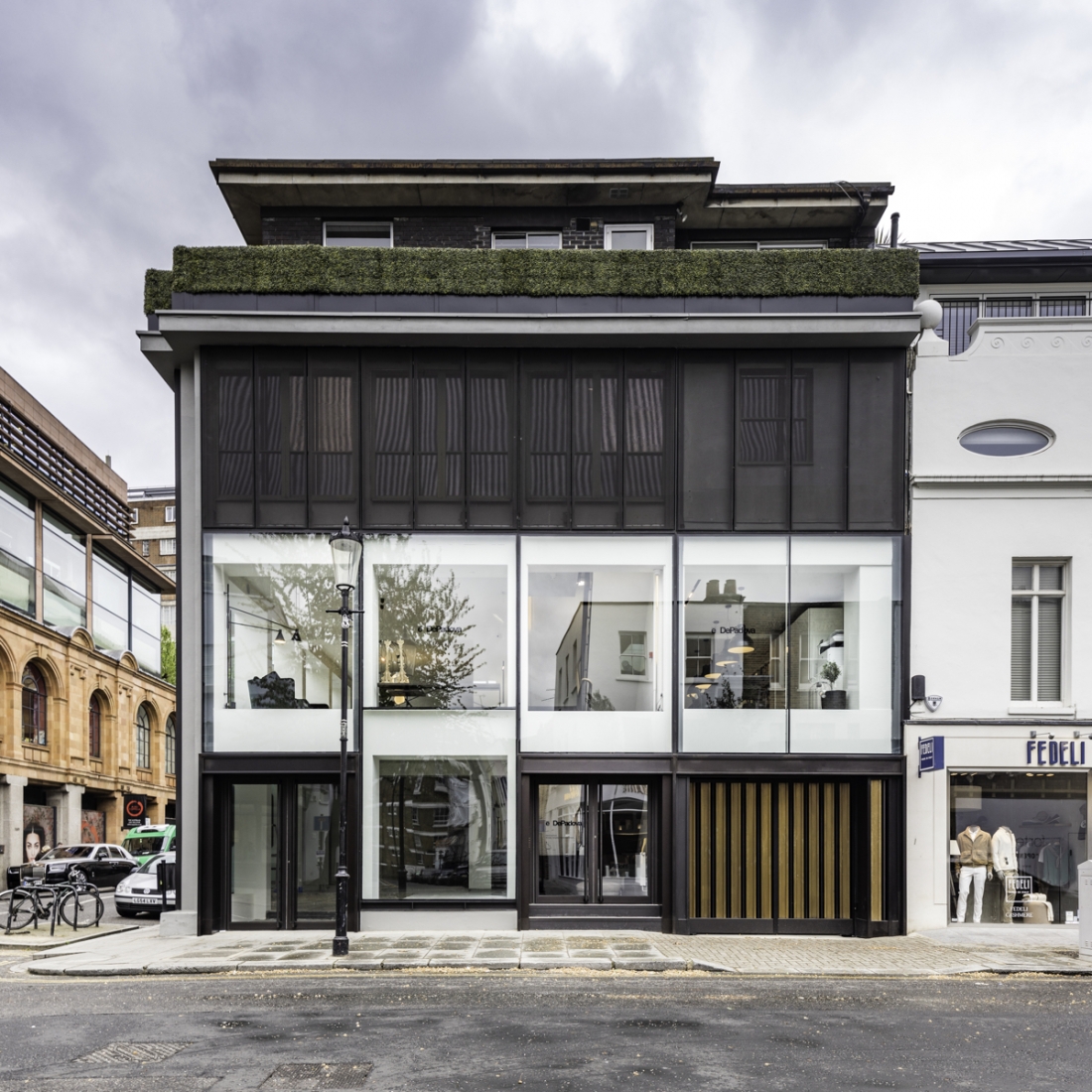 De Padova, the pioneering name in Italian contemporary design, has launched its first UK showroom in London's luxury shopping quarter, Brompton Cross.
Since merging with Boffi in 2015 and MA/U Studio in 2017, De Padova has had the opportunity to expand across the globe – it was first introduced to Boffi's established network of showrooms and now it's opening its own unique spaces in Milan, New York, Paris and, from this year, London.
Located on the first floor of a modern four-storey building redesigned by British architect David Chipperfield, De Padova Chelsea is an ode to the art of urban living, embodied as a penthouse-style contemporary living space, becoming the ultimate destination for architects and interiors designers.
Designed under the creative direction of architect Piero Lissoni and the Boffi Group Design & Style office, the London showroom is characterised by a strong focus on the modern, an instinctive taste for beauty and care for objects that can stand on their own. Featuring white walls and large glass windows, the 310 square metre space effortlessly showcases the group's 360-degree interior design offer and the collections of De Padova, MA/U Studio, Boffi and ADL.
The selection of designs on display is a testimony to the ever-developing collaboration of De Padova with the world's greatest designers from Vico Magistretti to Achille Castiglioni and, more recently, Patricia Urquiola, Nendo, Michele De Lucchi and GamFratesi.
"London is not just a European capital, but a capital of the world," said Piero Lissoni. "After Milan, Paris and New York, the next De Padova opening could only be in another of the world's major cities."
Roberto Gavazzi, CEO of the Boffi Group, remarked: "We have found an extraordinary space for De Padova in the heart of Chelsea. A far cry from the traditional furniture shop, it is an exceptional loft space that fully showcases our complete interior design offering.
"The showroom's close proximity to Boffi Chelsea enables us to provide the best design solutions for all our clients, whether for De Padova, Boffi, MA/U studio and now, ADL."