Defining comfortable spaces with Forbo's new Marmoleum Linear Collection.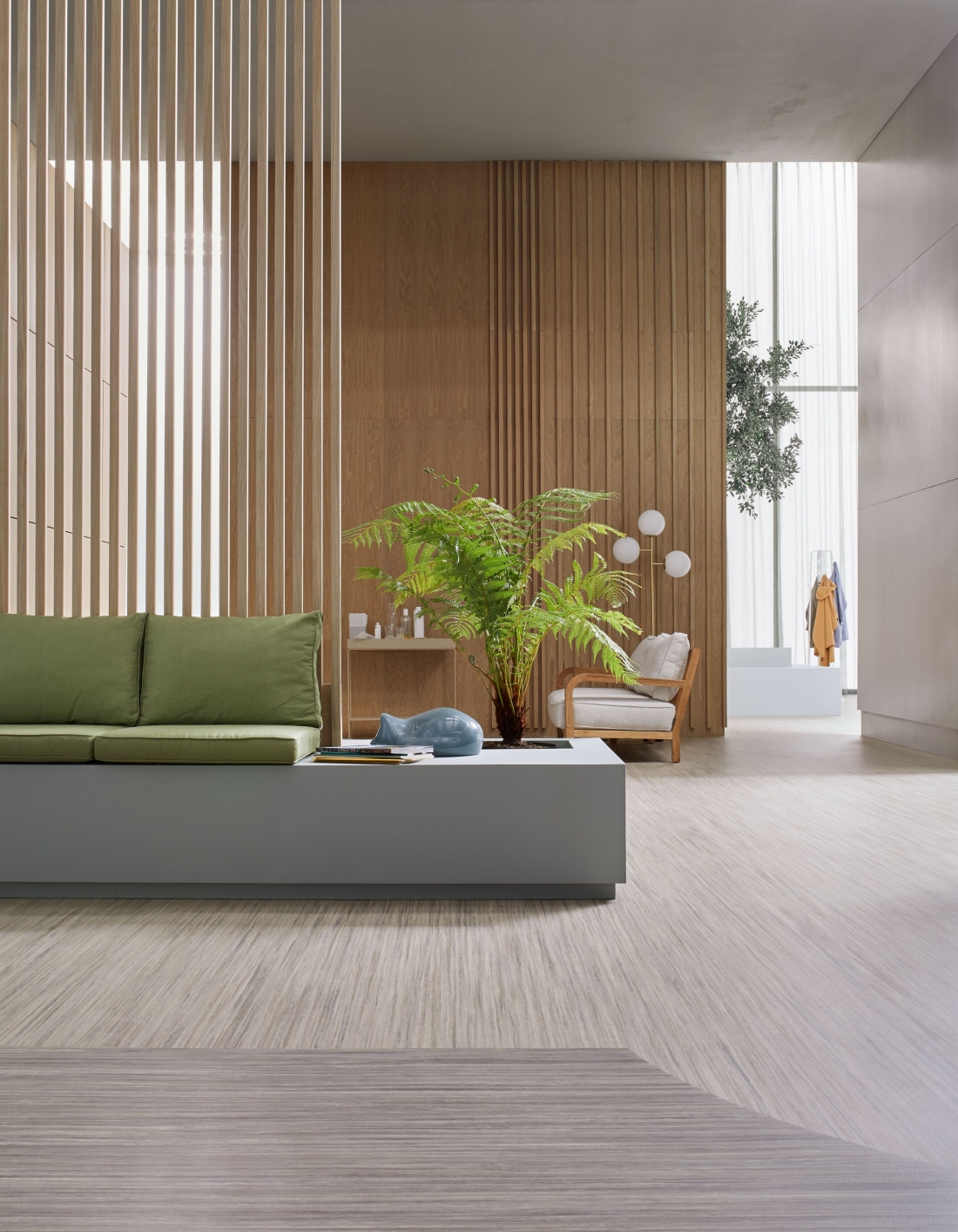 Public buildings are moving away from the traditional, institutionalised look and instead are adopting more 'human centered' designs to support the health, well-being and comfort of end users.
Whether a hospital, a school or a public library, the interior design influences the look and feel of a building – just as it does with any other space. Particularly for an institution, the design can either make a building seem warm, comfortable and welcoming or on the other hand, cold, clinical and uninspiring.
For example, for many decades, hospital interiors were unsympathetic, with old-fashioned furnishings and colour combinations that did very little to promote patient recovery. Similarly, schools were designed from a functional perspective only and as such, became bland institutions that did not inspire those who used the space – whether pupils, staff or visitors.
However, over recent years, new trends have emerged which has led us to rethink the way that public sector buildings are designed. While the floor is only one part of an interior design, it is typically one of the largest surface areas inside a building, and it is the one surface that occupants will constantly be in contact with. Therefore, the impact that floor coverings can have should not be overlooked.
With this in mind, Forbo Flooring Systems has refreshed its CO2 neutral (from cradle to gate) Marmoleum Linear collection, with a beautiful natural colour palette, ranging from light earthy tones to cool greys.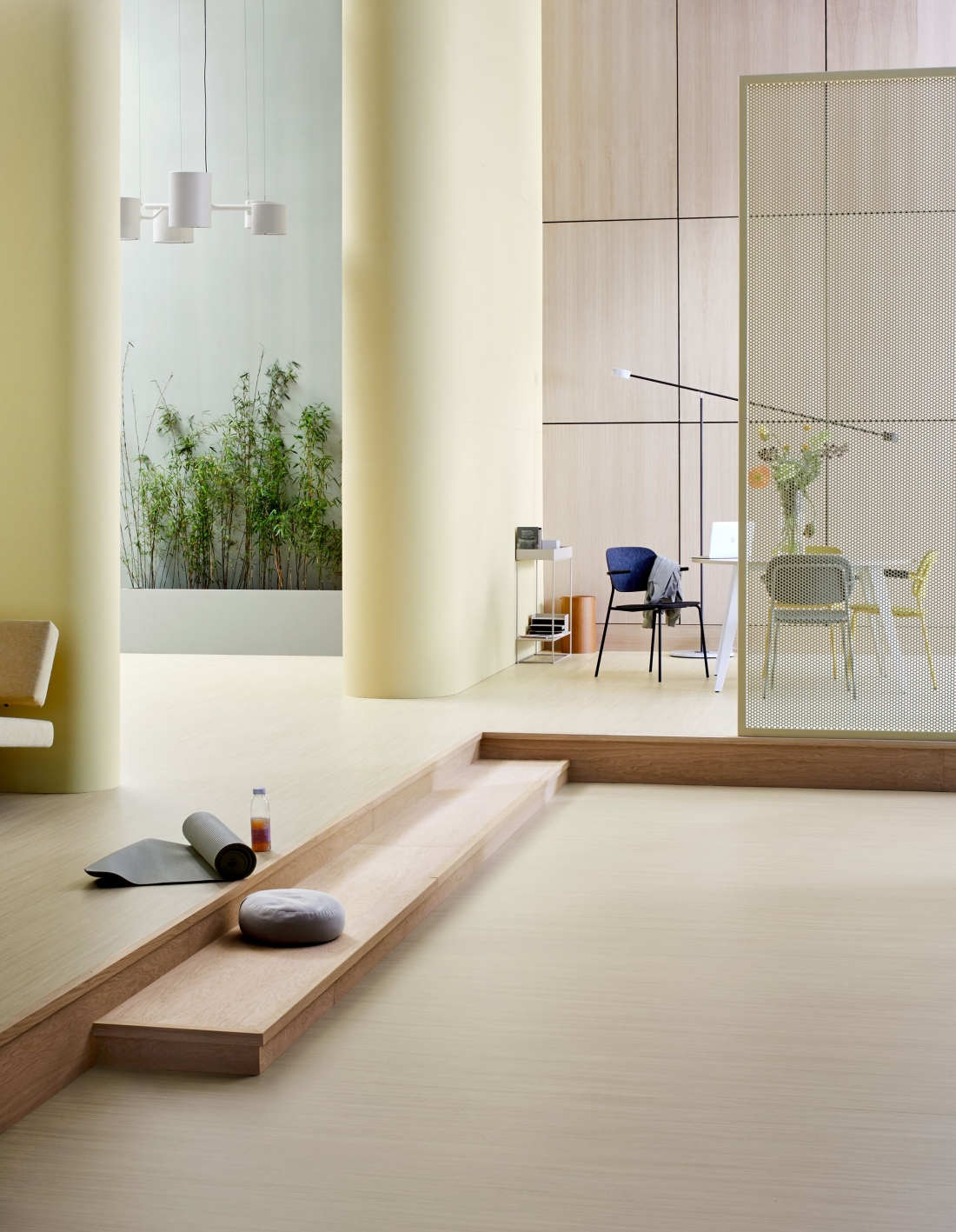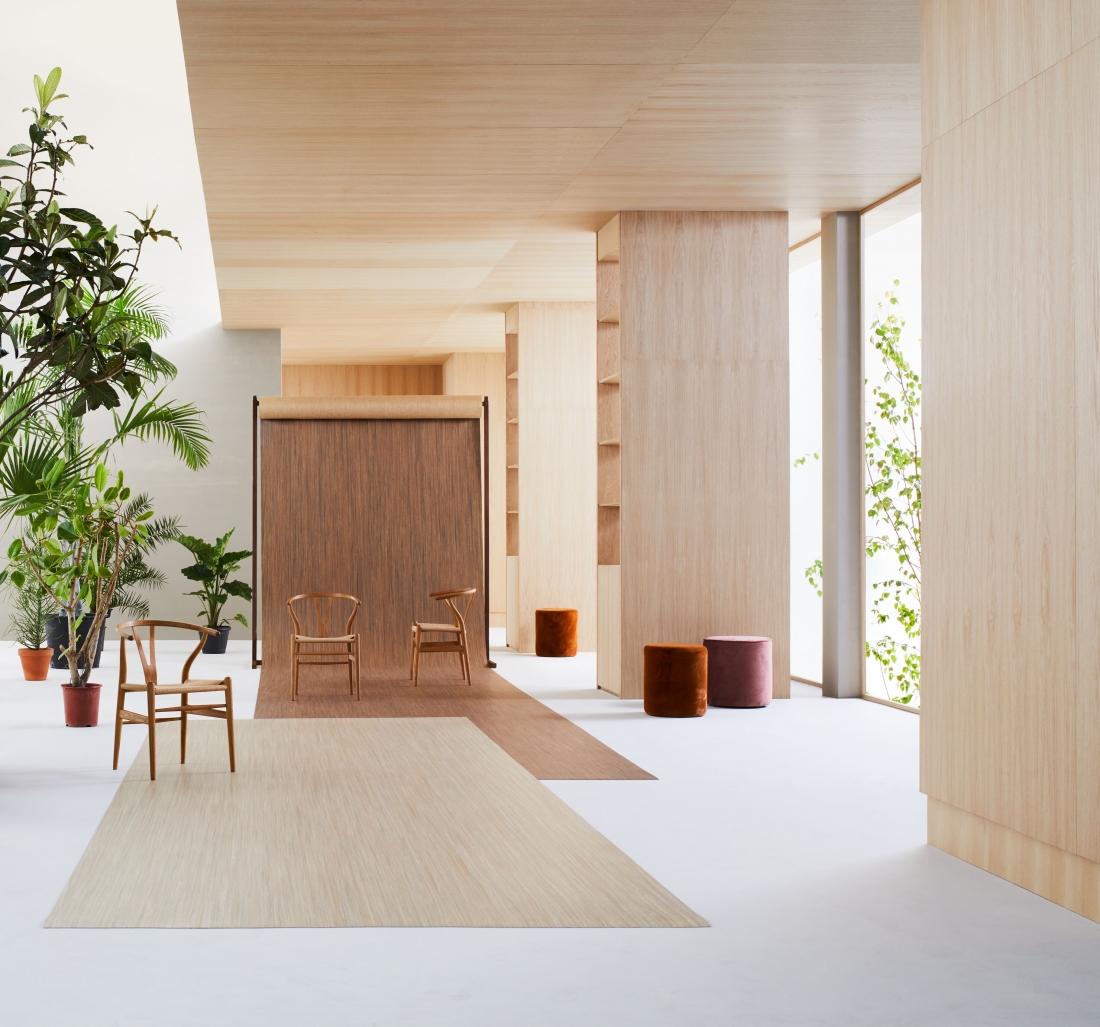 Featuring a softly striated design, evoking an expression of wood, Forbo's new Marmoleum Linear collection will help specifiers to bring a touch of nature inside to create warm, welcoming and relaxing spaces. The linear aesthetic will not only emphasise the softness of a space, but it can also subtly connect various areas within a building and gently navigate end users intuitively from one space to another.
Thanks to its natural colour palette, the Marmoleum Linear collection now exudes a contemporary, personal feel. Comprising 16 colourways – of which 11 are completely new – the range lends itself to four colour groups: cool greys, warm greys, earthy tones and warm browns. The cool and warm greys have a clean, fresh and composed aesthetic, while the earthy tones and warm browns possess a deep and intimate characteristic.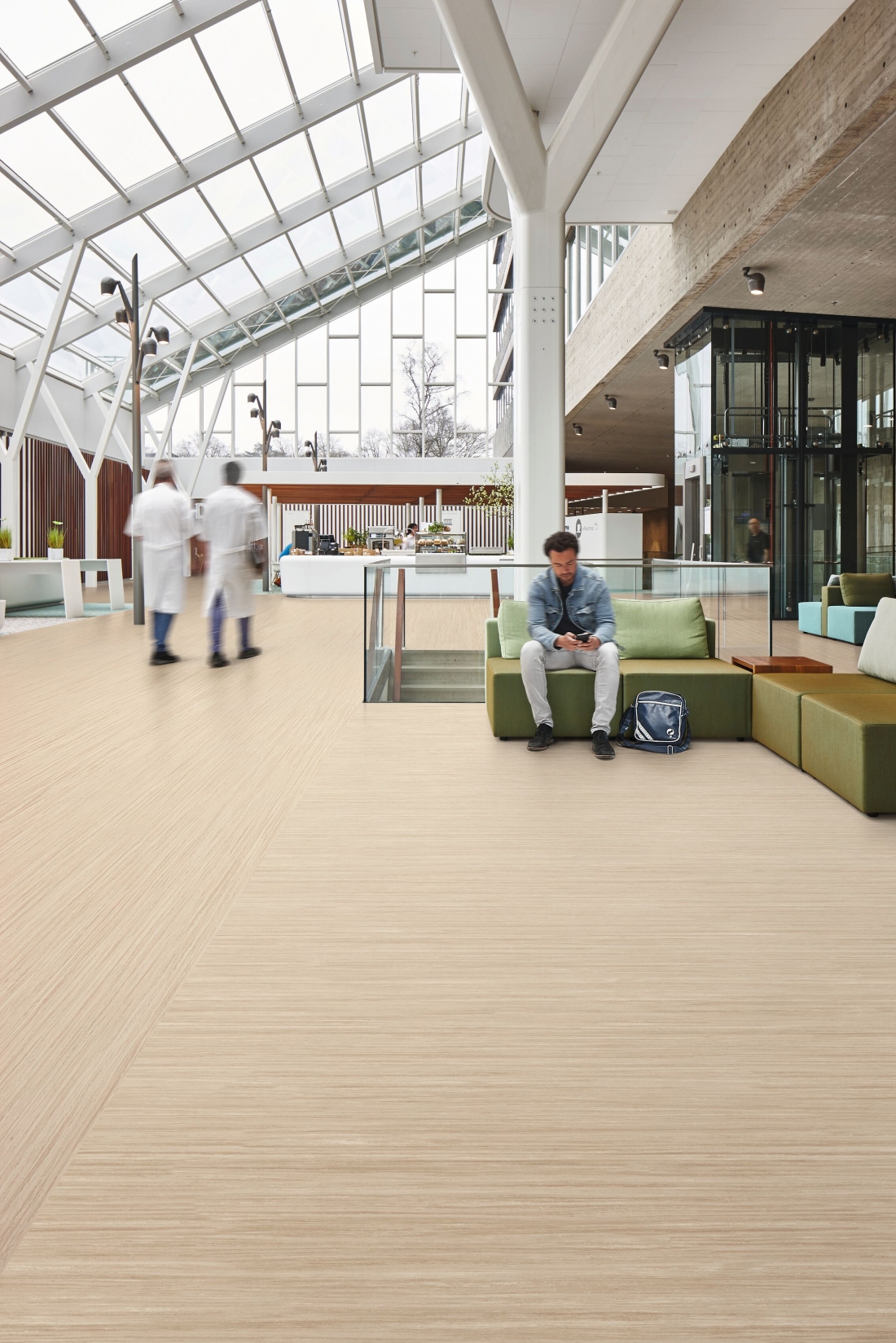 What's more, the entire Marmoleum Linear collection is manufactured from 97% natural raw materials and is CO2 neutral (from cradle to gate) without offsetting. Free from plasticisers and synthetic additives, as well as low in emissions, the collection is the perfect solution to create a modern, healthy and sustainable indoor environment. It has also been awarded the prestigious Allergy UK Seal of Approval as, with the correct cleaning and maintenance regime, it won't harbour dust mites.
To view the Marmoleum Linear digital sample book and to order free samples visit www.forbo-flooring.co.uk/marmoleumlinear