Modus Workspace creates an energetic workspace for Alpha FX London.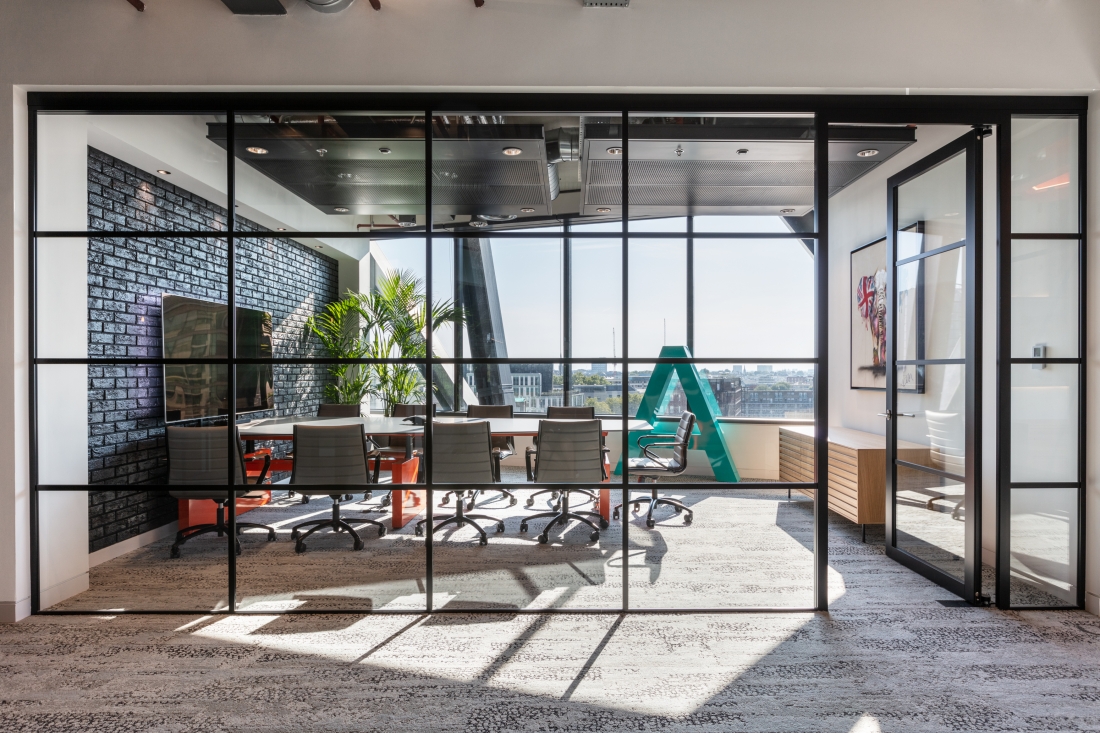 The modern office needs to inspire, to motivate, and to captivate. The best ones also look after their employees and give something back to them, day in day out, for what they put in. This is precisely what Modus Workspace and Alpha FX set out to do.
From the moment you step inside Alpha FX in the iconic London Brunel Building, you can be sure of one thing. You enter a dramatic, impactful work environment that leaves a lasting impression.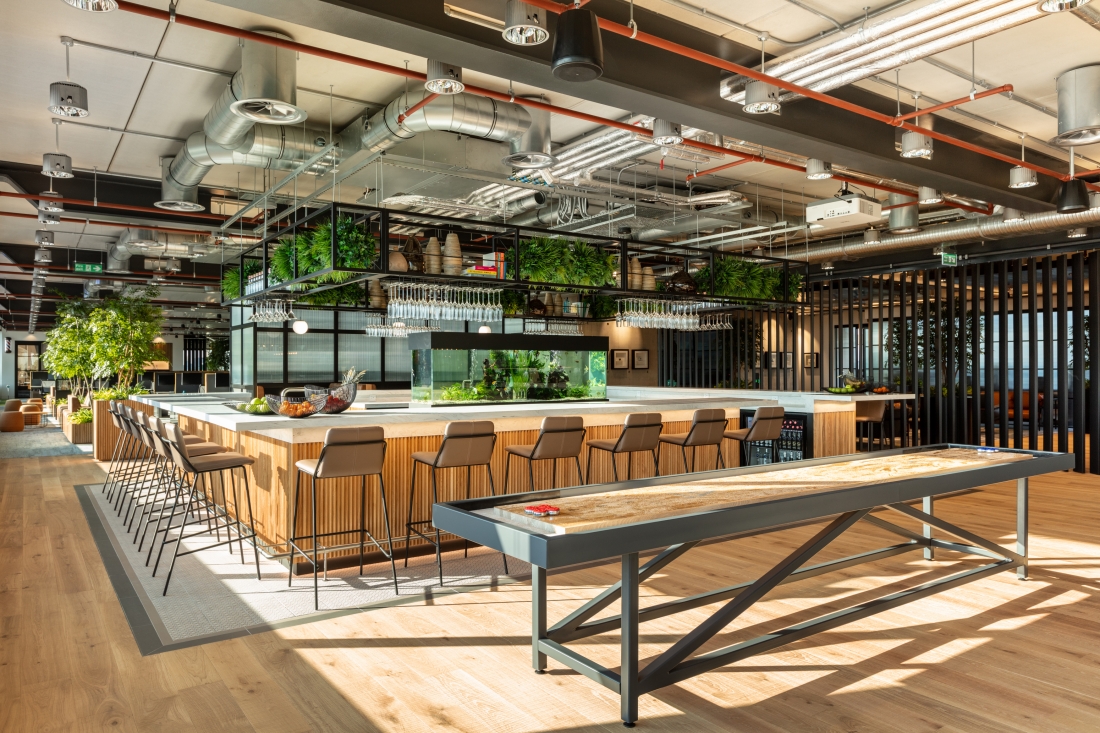 Ultimately, it's about putting our employees first and ensuring they have everything they need to deliver their best performance - Morgan Tillbrook, CEO of Alpha FX.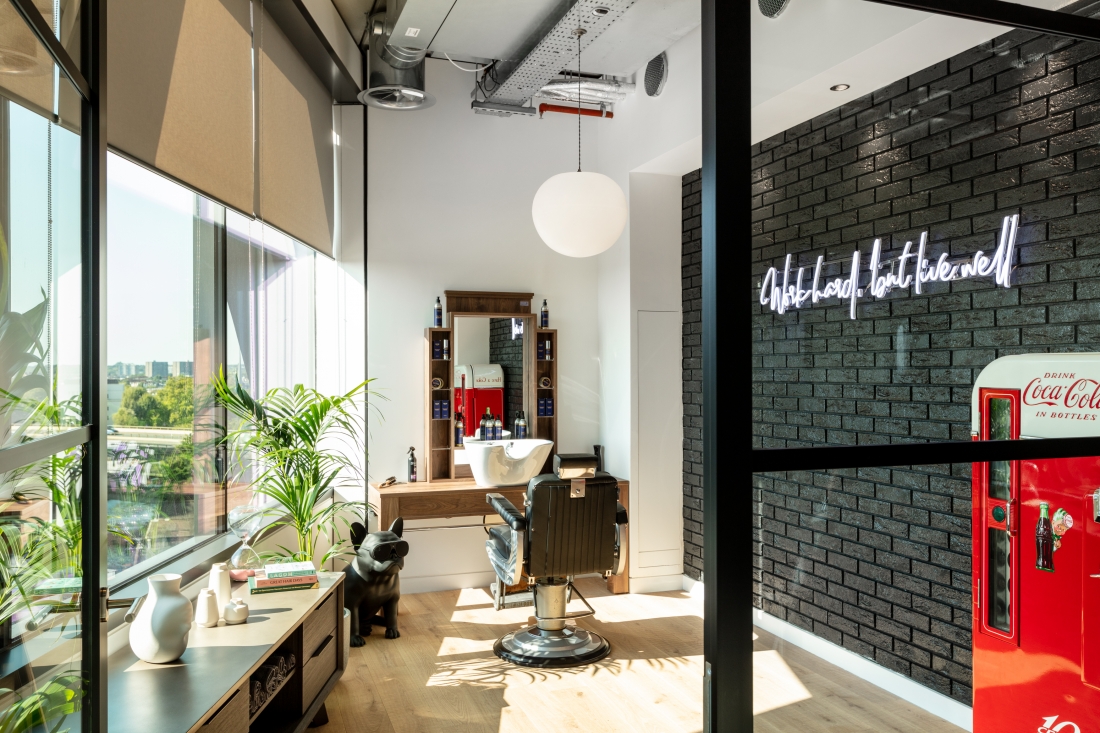 In every facet of the workspace, Alpha FX's care about its people is tangible; the design was centered around the company's 'work hard, live well' philosophy, providing a space to nurture, excite and attract the very best talent.
Beyond the private lift lobby, you'll find a large, open-plan workspace, with a gym, barbershop, tech room, meeting room, lounge, presentation room, tea-point, bar and dining area.
Speaking on the new space, Morgan Tillbrook, CEO of Alpha, - "Alpha's growth and the service we provide are down to the people we have and the culture we share. A key part of that culture is our principle of "working hard, but living well," and I believe this office goes a long way in supporting this. This is an office that brings people together and provides them with everything they need to do their job to the best of their abilities. It's also a space that encourages them to take the time to look after themselves – something that I believe is key to any high performing business.
Morgan continues: "A few people have questioned how we can justify the cost of a gym and personal trainer, and the answer is, quite easily. Ultimately, it's about putting our employees first and ensuring they have everything they need to deliver their best performance. What we couldn't justify was private offices for Directors or a board room that nobody else can use. There's no ROI for the team or culture – so we don't have them. In that respect, the investments we've made in this space are bold, but they're also commercial.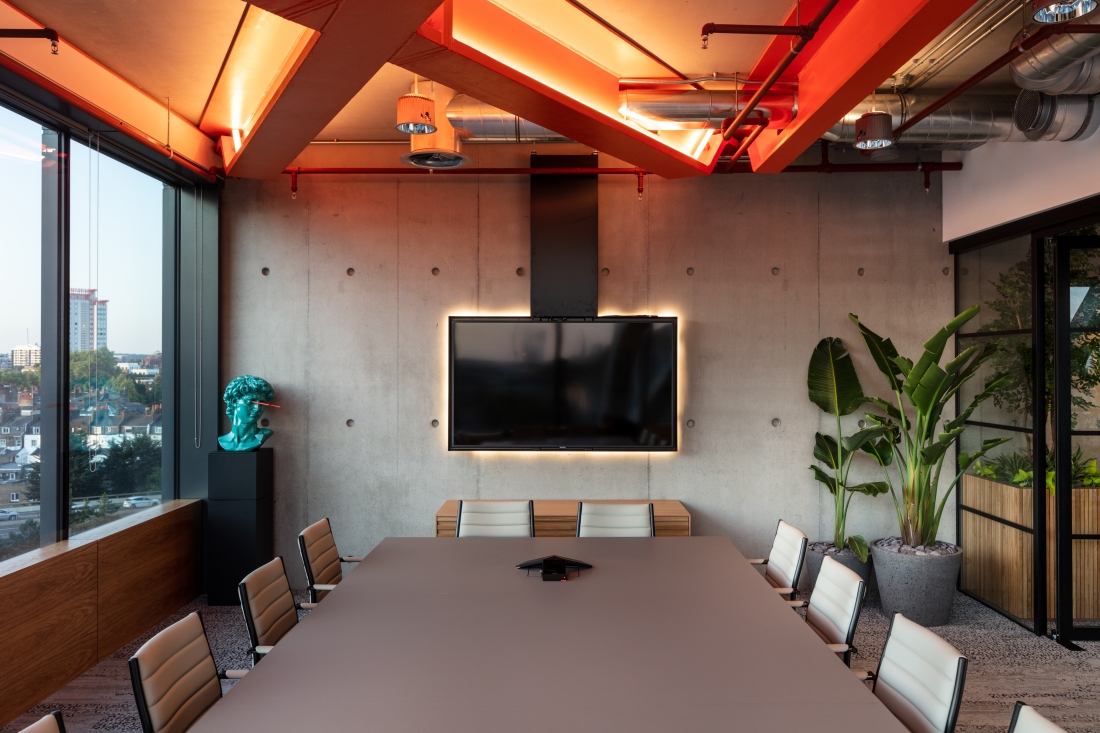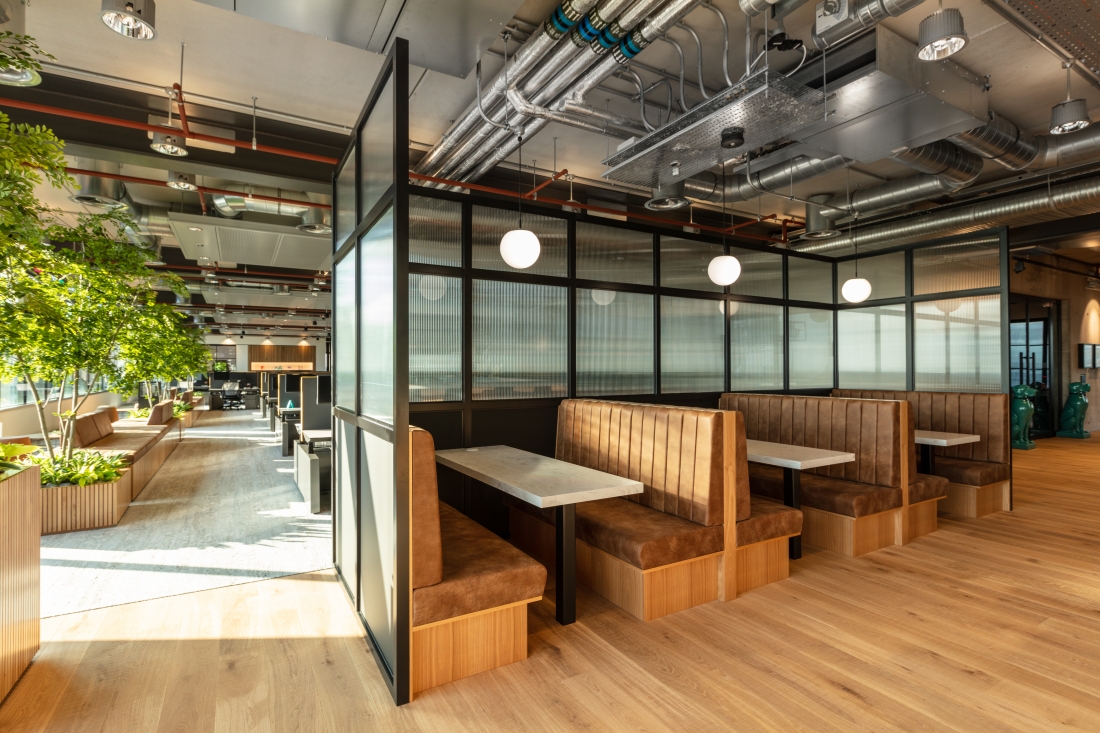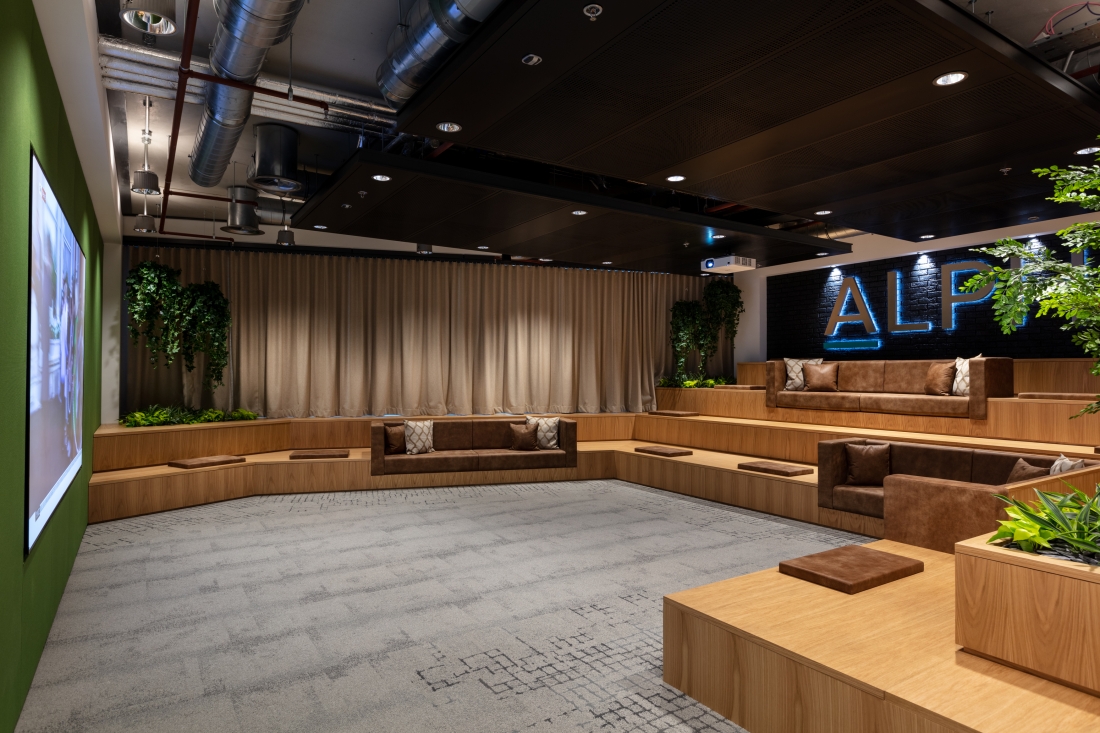 Motivational elements fill the gym space – a space that employees can use at any time – 'Bring Your A Game' adorns the floor-to-ceiling mirror in frosted letters, alongside the on-site barbershop – where employees can receive a trim every month.
Design firm Modus Workspace created an energetic space, harnessed in beautiful interior design that makes use of the natural light levels and industrial finishes. It adds natural elements and finishes, rounding it all off with pieces of vibrant pop-art that make the space truly come alive.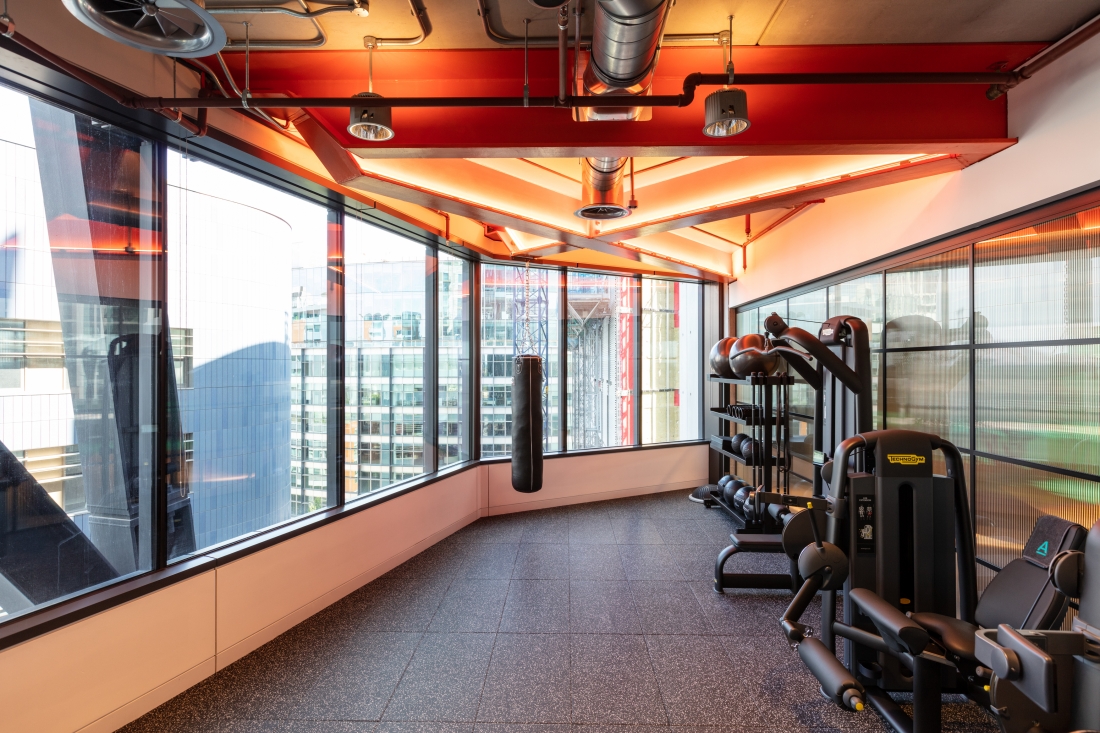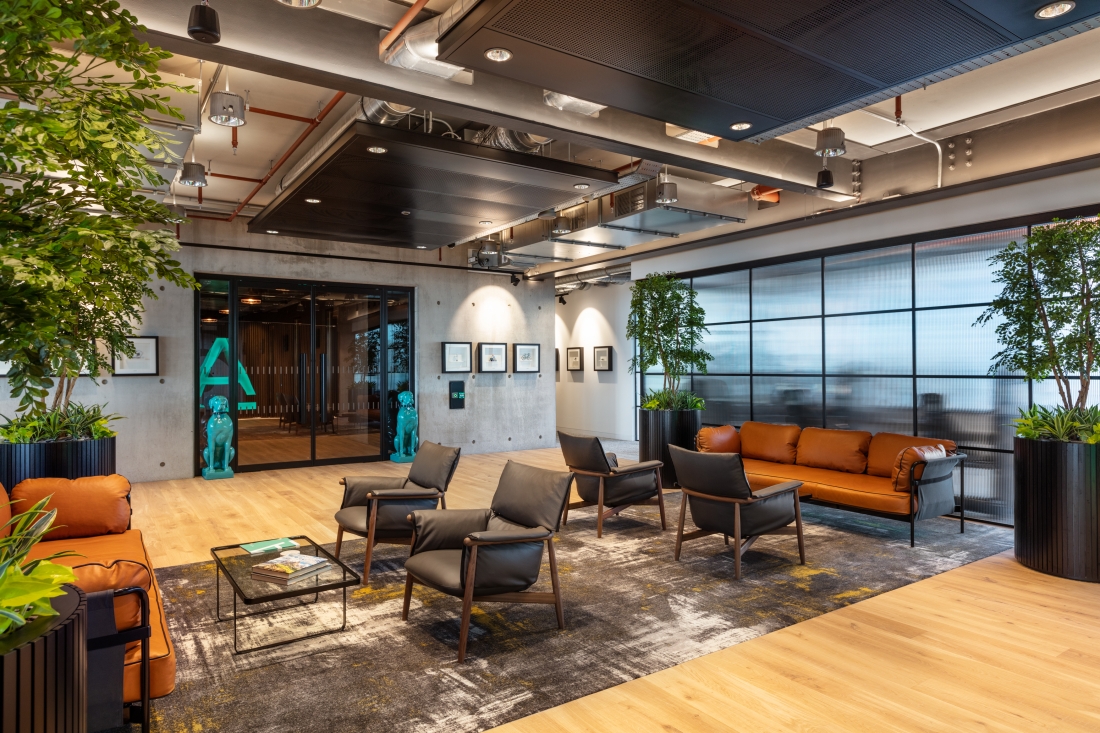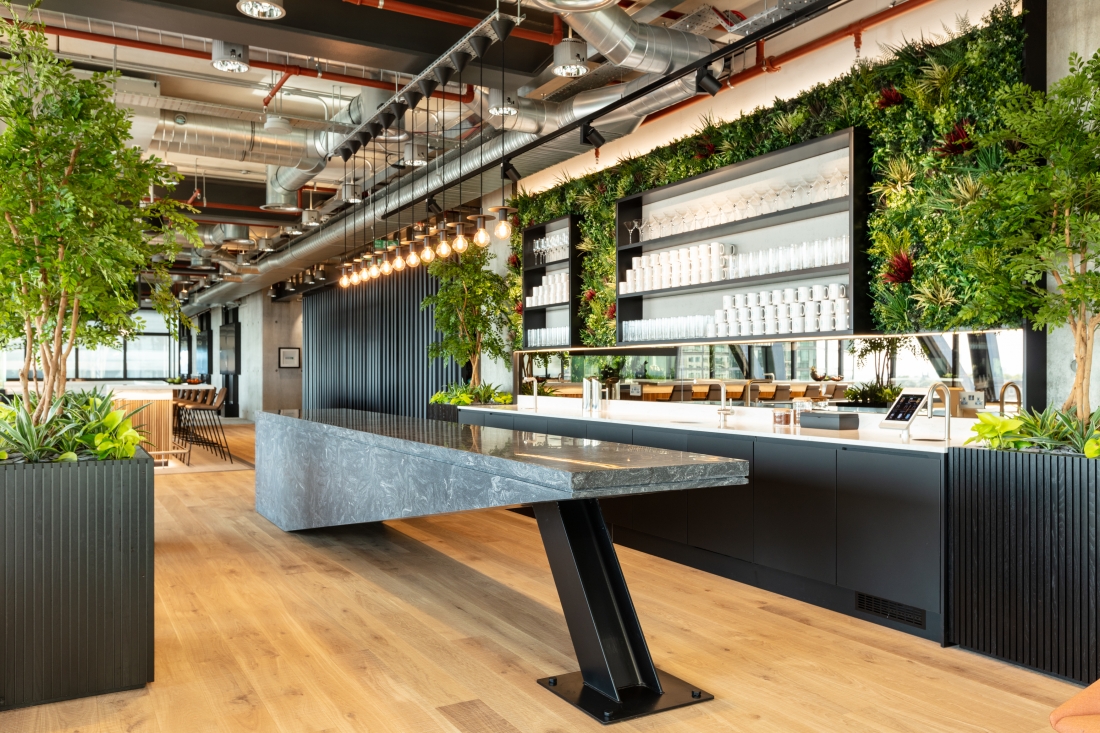 This design balances the industrial and the natural, utilising the harsh, exposed, and angular nature of the concrete and steel to create a dramatic working environment, provocative and imposing at first glance but subtly softened and contrasted by natural elements and materials. Alpha FX's story is only just beginning, and with their new workspace completed, the future holds limitless possibilities.
Discover more about Modus Workspace & Alpha FX.