Inspired by the intricate beauty of Japanese Design, Woven Image introduces ION - its latest edition to a series of tactile acoustic wall panels.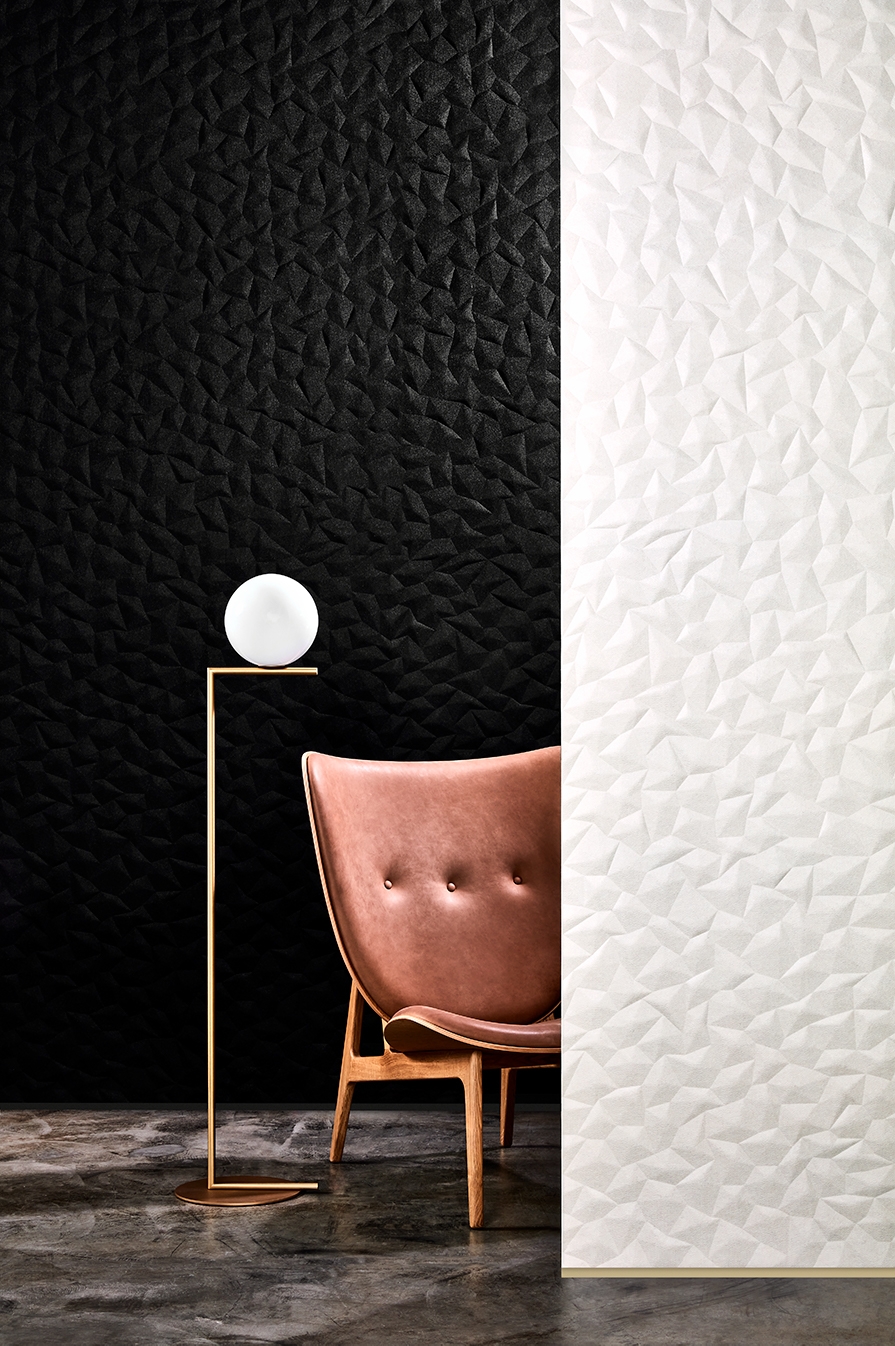 Evolving from the popular hero product EchoPanel®, ION is the second design in a growing collection of tactile wall panels designed for commercial interiors, which follows on from the recent launch of Zen a vertical, rib-style textured wall panel.
Innovation in non-woven wall panelling, Zen & Ion are specially designed to provide floor to ceiling acoustic solutions for commercial office interiors. Inspired by Modern Japonisme, the tactile wall panels reference the clean-lined, minimal, aesthetic long associated with Japan.
ION has a sophisticated textured design evoking an asymmetrical crystalline effect, which is inspired by the geometric shapes of origami and folded paper. A theme that encompasses the simplicity of Japanese design as referenced with Zen's corrugated design from a Zen garden. ION is comprised of 100% PET, 60% recycled with a recycled non-woven backing, and a coloured surface Mura (non-woven wallcovering), embellished with a compressed face.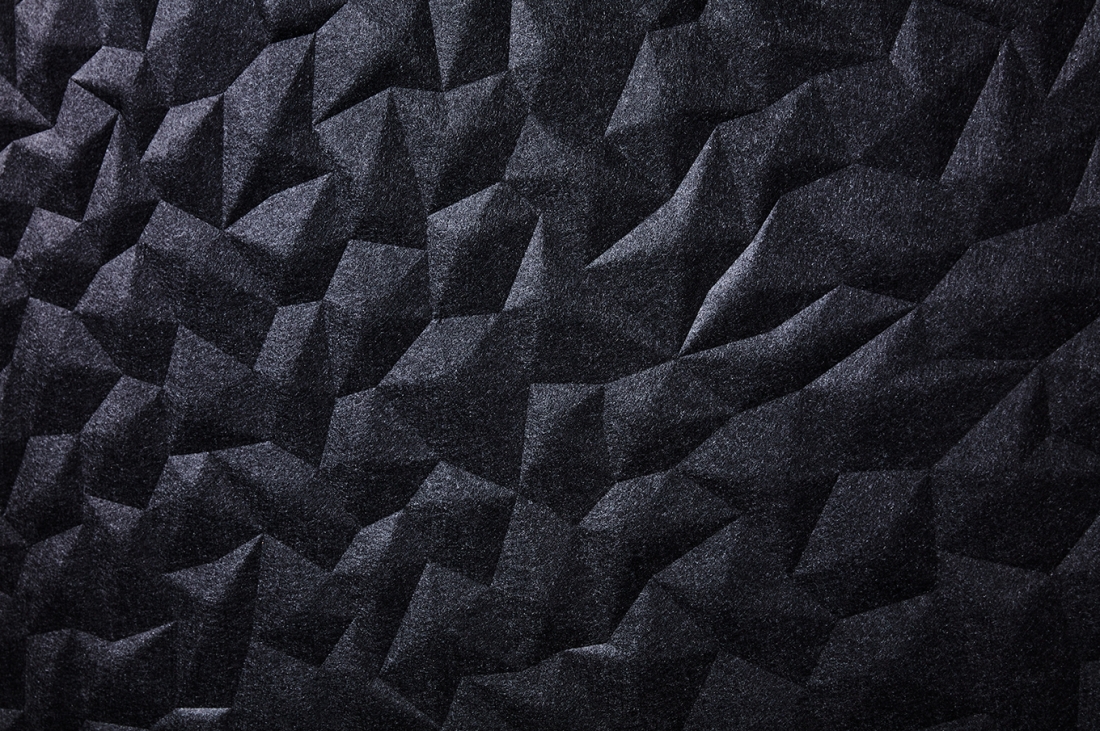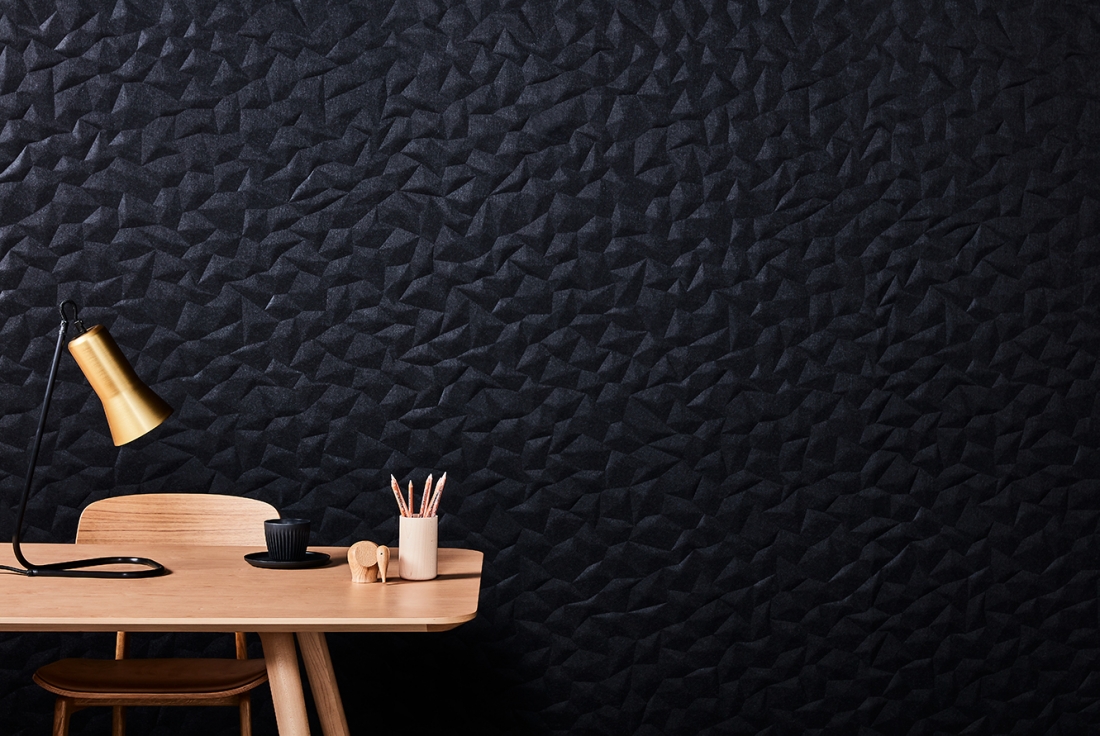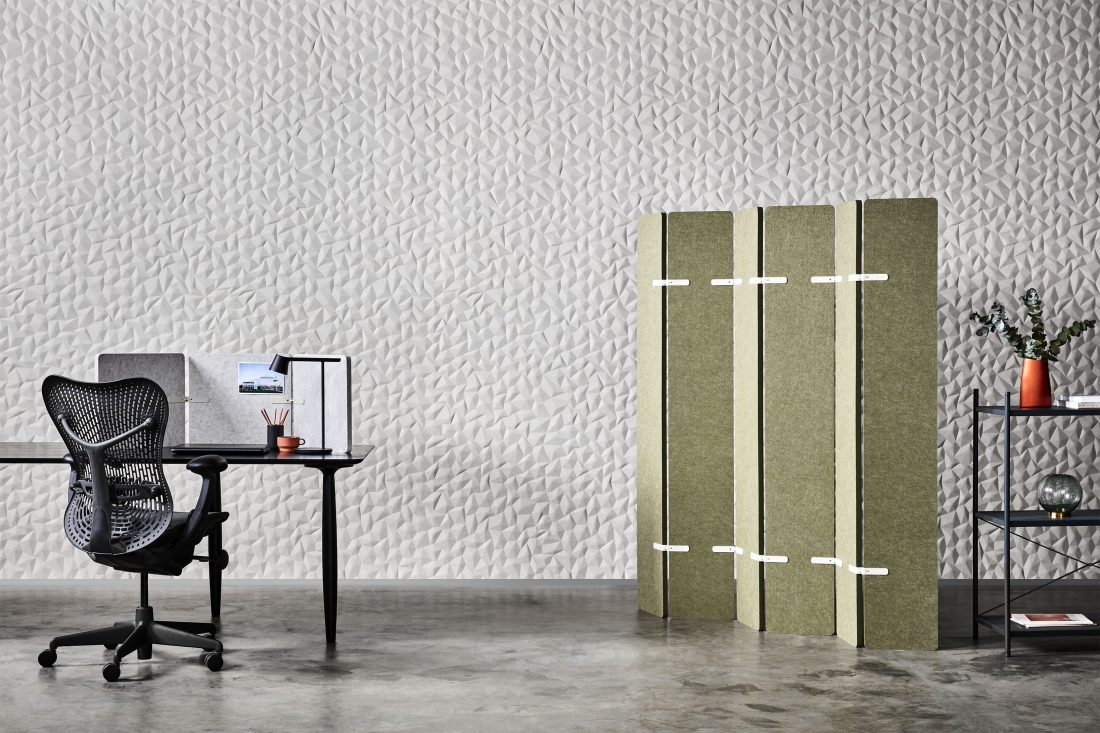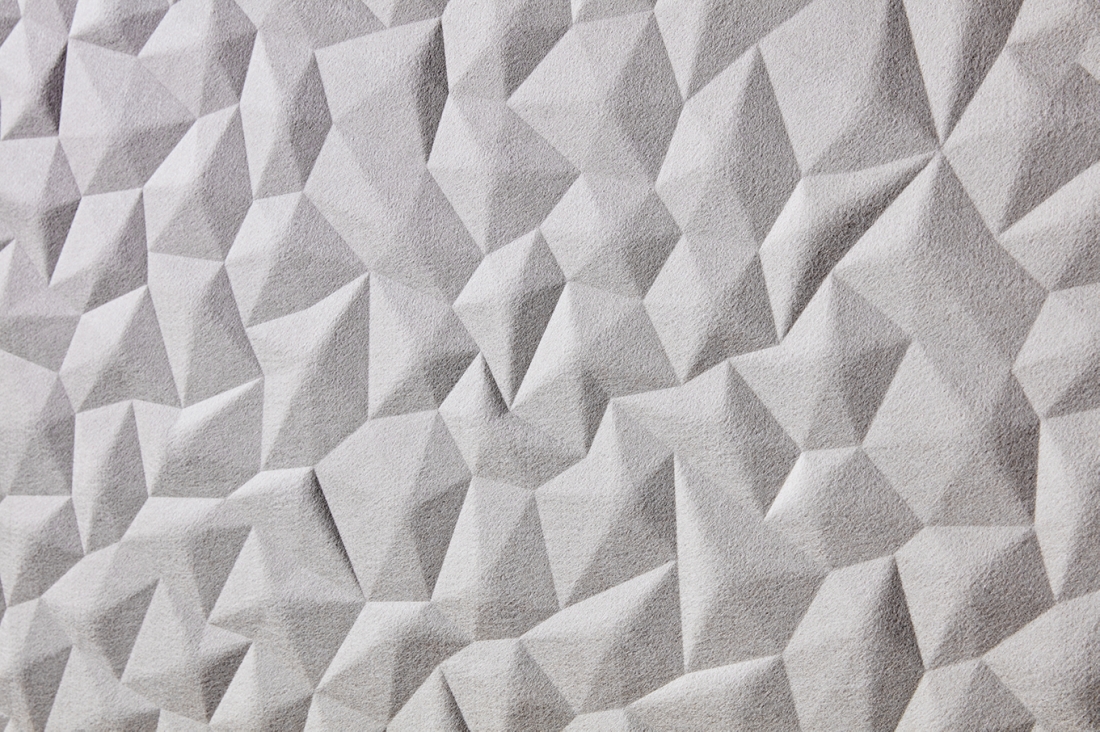 Dimensions of 2800mm high by 1130mm wide allow the back of the panel to remain flat for ease of installation for floor to ceiling applications. ION has been trimmed with a straight edge on all four sides to allow for an almost seamless finish and pattern match for continuous wall and double-height application. This allows ION to have the ability to be installed top to bottom as well as side by side.
ION is available in 7 colorways from a deep onyx hue to mid-tone duck egg blue, peach blush, vineyard green, and the classic neutrals of pebble, frost, and cream.
Performing to commercial Industry standards for interior wall linings, ION achieves excellent environmental credentials, including Global GreenTag™ (GreenRate Level A), with the use of post-industrial waste streams and low VOC emissions.
Learn more about Woven Image.