Dharma Taylor x Paul Smith: Traditional carpentry and textiles with a 'why-not' attitude.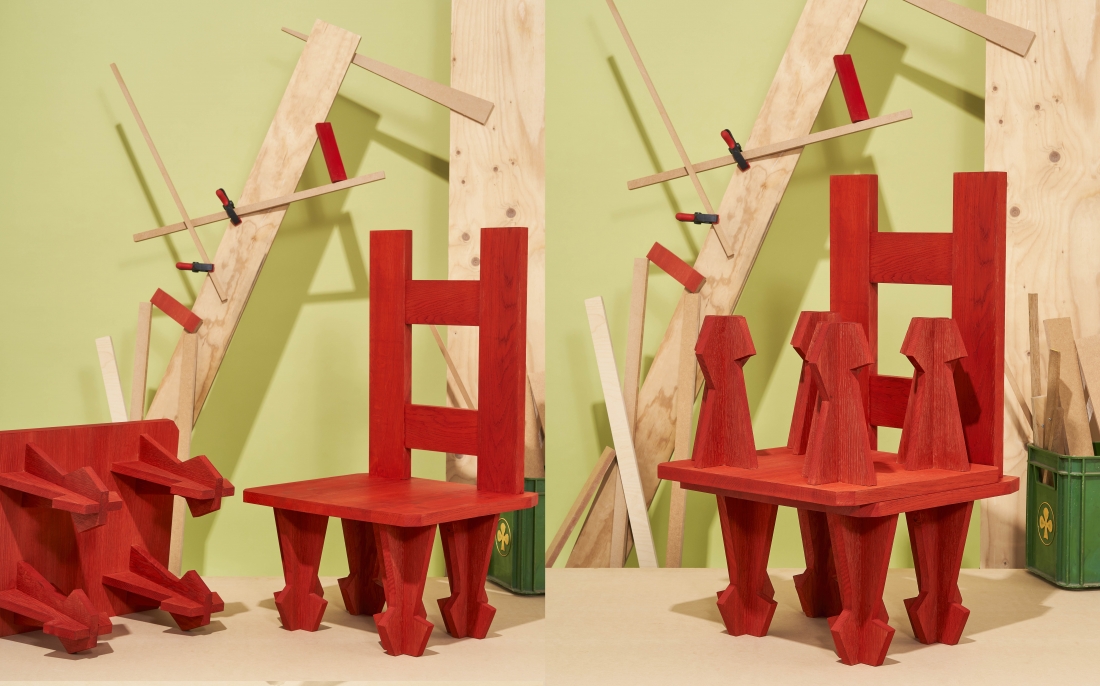 Dharma Taylor has partnered with Paul Smith to present an exhibition of woodwork and large-scale textiles as part of London Craft Week.
Each one-off piece has been created exclusively for Paul Smith to display throughout October. Made from solid oak, the woodwork pieces were crafted in memory of Dharma's great grandfather, who was a self-taught carpenter from Liverpool and based in Nottinghamshire, while the large-scale textile work takes inspiration from the designer's childhood memories of sunsets in London and the way "light and colour would reflect on the rooftops and window panes of houses".
Dharma is a multidisciplinary designer and maker with a background specialising in textiles. Her work is pre-occupied with the notion of separate realities and parallel lands, exploring sources ranging from technology, poetry, ancient civilisations and the dynamic differences in cultures.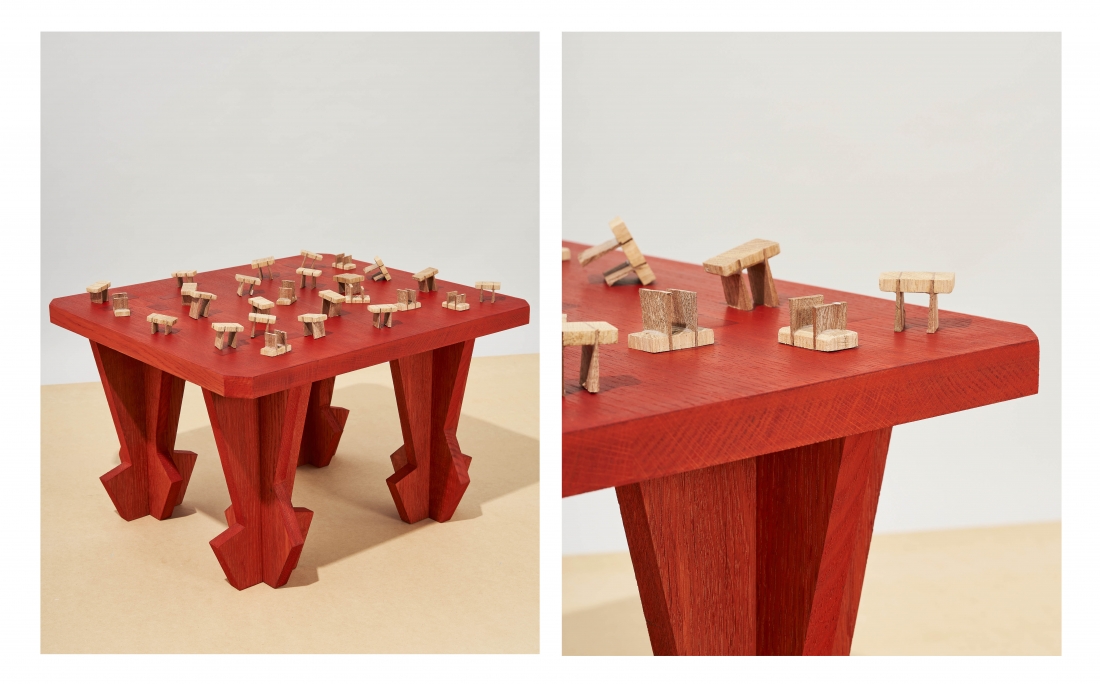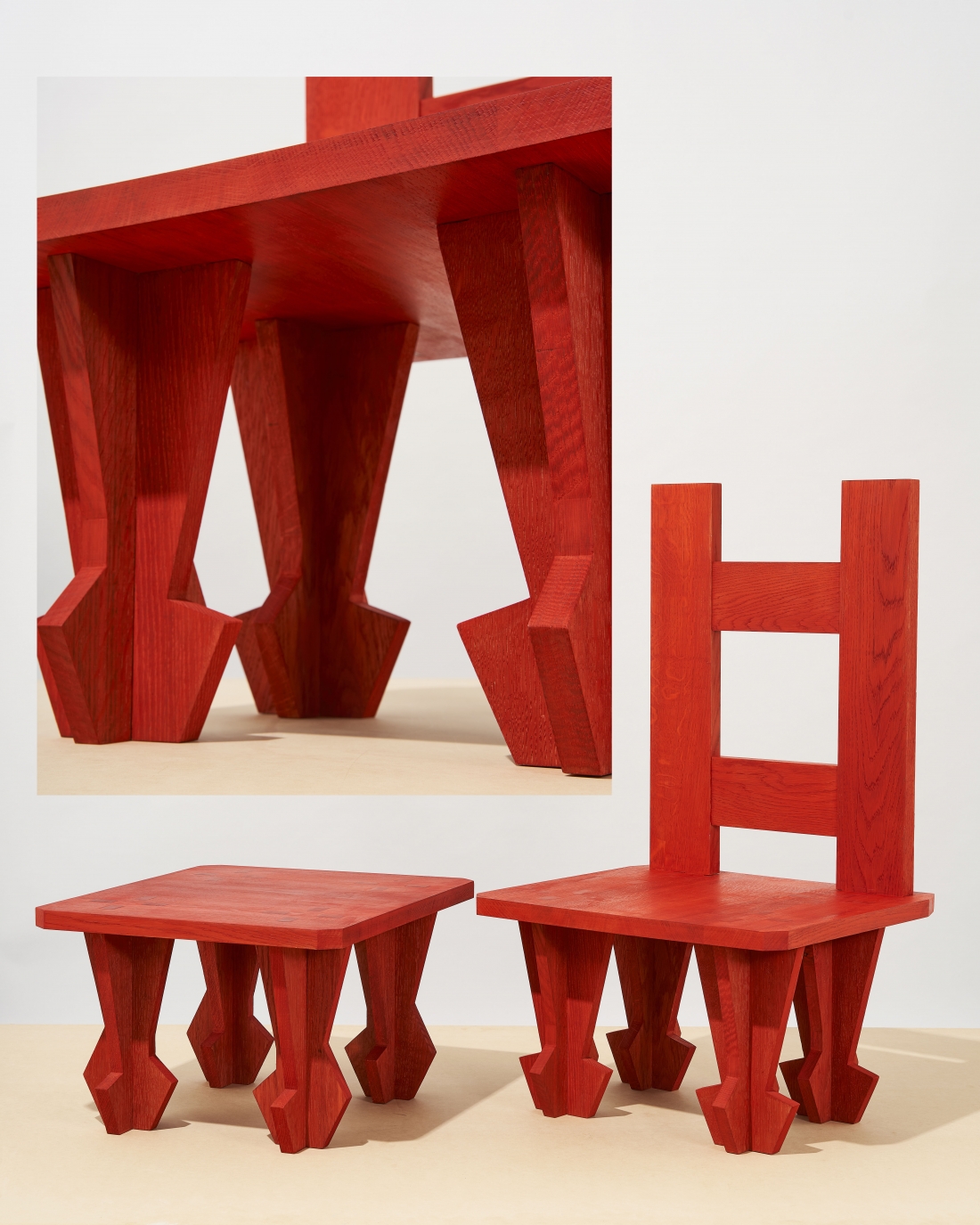 Since graduating from the London College of Fashion, she has worked on various artistic projects that have been shown by a variety of national and international organisations and galleries including the Benaki Museum in Athens, the V&A and Tate Britain.
"As a designer with a background steeped in textile and menswear design, I wanted to create pieces that are not expected of me and ultimately create a support for the human form throughout life.
"In an exciting development from my use of textiles, I've approached working with wood in an organic way expressed through careful observation and respect of the natural material, paired with traditional carpentry techniques and a why-not attitude."