Sixteen3 launches Bodyn for new world of workplace.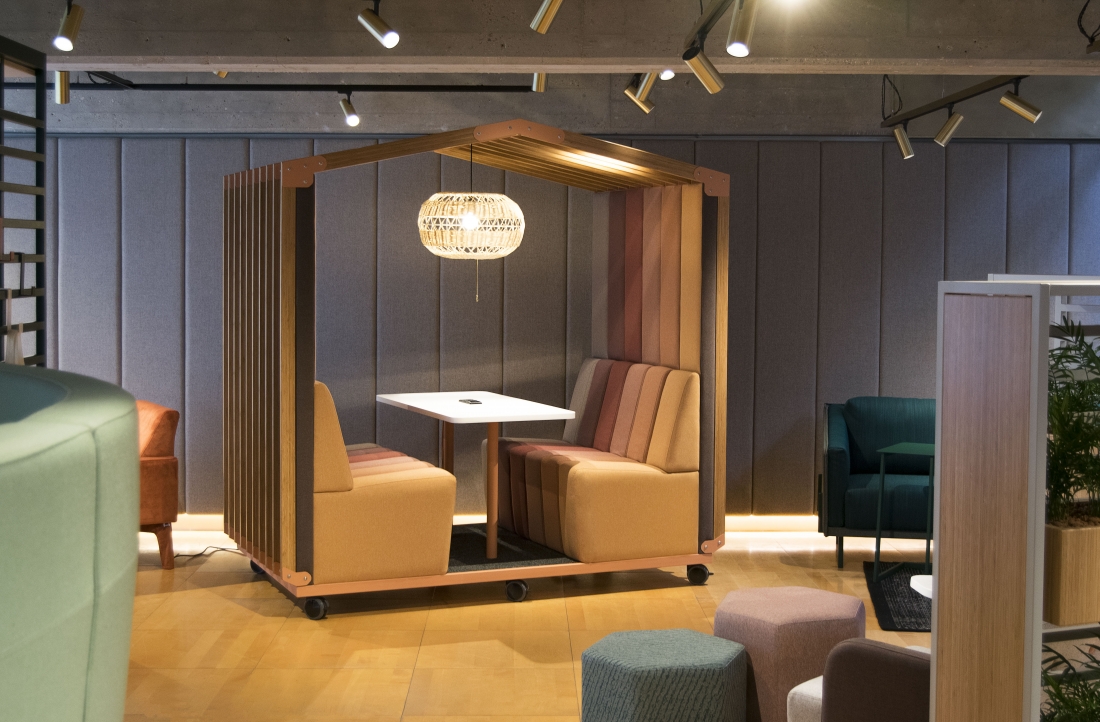 Commercial furniture designer and manufacturer sixteen3 has launched Bodyn, a new soft seating pod designed to provide a stylish place to meet or focus.
Available in a variety of sizes, fabrics and with a flat or pitched roof, Bodyn can be used to break up an open plan working environment while adding a flexible space for collaboration, relaxation or where quiet, concentration is required. Clients using the sixteen3 product configurator can tailor Bodyn to their own specification including highly-sustainable Bamboo.
Paul Chamberlain, managing director at sixteen3, said: "With the market continuing to pick up, and many clients looking to broaden the range of work settings available to staff on their return to the office, we felt it was the ideal time to launch Bodyn. Created by our in-house product design team based in Warrington, Bodyn is a great addition to any workspace thanks to its flexibility, functionality and style.
"Crucially, we have developed Bodyn to be easily installed by any furniture fitter in just 40 minutes, so spaces can be transformed quickly and without any additional installation costs. The piece has also been designed with de-installation and recycling in mind, so at the end of its useful life the pod can be de-constructed into individual components which can then be easily transported and recycled fully."
Headquartered in Cheshire and with an additional showroom in Clerkenwell, sixteen3 specialises in producing high quality, stylish soft seating products for commercial, education and leisure environments. You can visit them at Material Source Studio this autumn.