Established & Sons unveils its new contemporary seating collection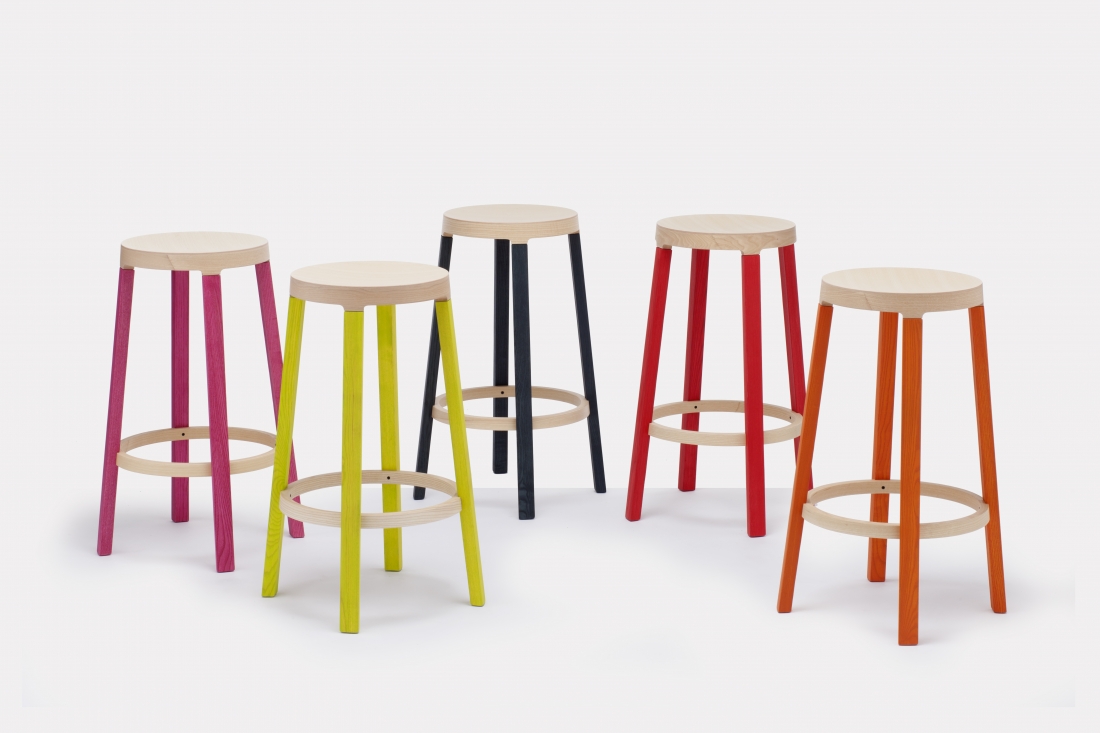 British design brand Established & Sons has brought together a line-up of international designers for its new range of contemporary seating.
Amongst our favourites is the stackable, timber Mauro Chair, first created as a prototype in 1976 by Mauro Pasquinelli, one of Italy's most prolific chair designers. It didn't go into production at the time due to its challenging geometries and curves, but has now been rediscovered by Established & Sons and given a 21st-century makeover.
Aircraft and racing car technology feature in two of the designs. The organic curves of the Moot chair are a result of Welsh artist and industrial designer Ross Lovegrove's continuing fascination with carbon fibre; whilst designer Terence Woodgate, known for his stripped-down, elegant and modern approach, has collaborated with racing car design engineer John Barnard to create the Surface Chair. With an almost impossibly thin profile, the chair is made from carbon fibre, using cutting-edge technology developed by Formula 1 racing engineers to create a seat with perfect proportions and seamless surfaces.
There's the sturdy, wooden Step stools from Federico Gregorutti, perfect for adding a pop of colour to modern, light-filled kitchens, bars and studios, and the Heidi stools by Established & Sons design director Sebastian Wrong, which take inspiration from both classic tractors and milking stools, with a colourful moulded seat and a sturdy, timber-leg construction.
Other beautifully elegant designs include the Tudor chair by Jaime Hayon, featuring a leather stitching pattern that has been in use since the 1500s; the Frame by Netherlands designer Wouter Sheublin, with its complex angles balanced by the subtle curves of its seat and backrest in a lightweight design, and with the unmistakable fluid aesthetic of architect Zaha Hadid, the four interlocking stools of the Nekton can be split up to create sculptural and flexible seating arrangements.
Take a look at the full range at establishedandsons.com.