Eye-catching sustainability at ACE & TATE store Barcelona.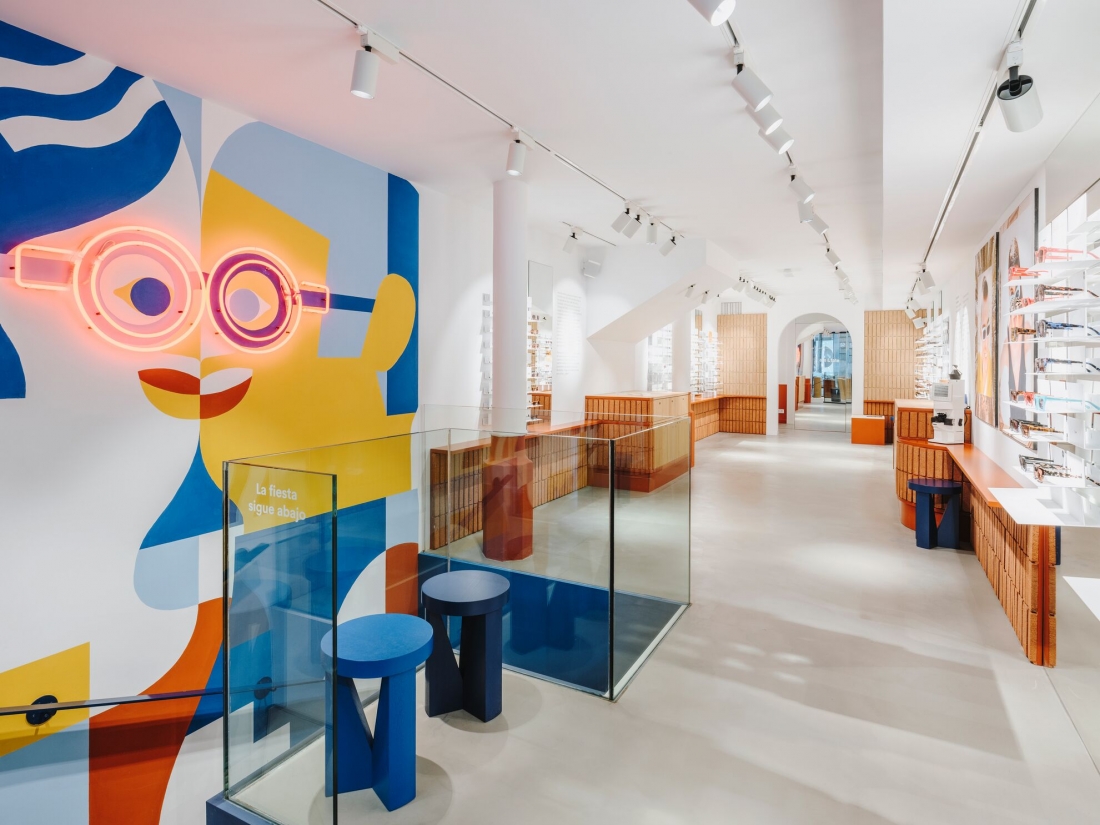 For the second premises of Amsterdam-based eye wear brand Ace & Tate in Spain, StoneCycling lent its expertise in sustainability and strong design.
The store's concept is inspired by the ​1888 World's Fair​, hosted in Barcelona. To pay homage to the fair's innovative spirit and with a talent to make unexpected materials look sleek and modern, Ace & Tate partnered with StoneCycling to use the WasteBasedBricks®​ ​Nougat​ ​Sliced​ and​ ​Orange​ ​Sliced​ in the interior.
Elsewhere, illustrator ​José Antonio Roda​ created a mural with neon details for the store. The idea behind this is inclusivity and acceptance.
"I wanted to create something fun, immediate, bold and geometric that represents the brand spirit, the vibe of the city and also showcases new perspectives.", explains the artist.
Colourful, bold and sustainably-sound. What's not to love?