Hasan Roomi of H2R Design on form following function, Dubai's growing café culture and CX.
H2R Design is a multi award winning Dubai-based design firm founded by Hasan and Husain Roomi; a pair of young dynamic UK born brothers with Middle Eastern backgrounds.
Supported by a team with broad global experience, H2R Design works with a diverse commercial portfolio that has primary focuses in the hospitality, F&B and retail sectors.
After being particularly taken with some of the studio's recent cafe projects, we reached out to Hasan to chat about the business in more detail. Here's how our conversation (via Zoom) went...
To start, please introduce us to H2R Design
"H2R Design represents Hasan and Husain Roomi – myself and my brother. We both had an ambition to look at businesses from a design standpoint, and this set the foundations for our work. Normally, we might view businesses from, say, a financial or legal standpoint, and that's how people start out. Or they might have a passion – a chef or foodie might open up a restaurant, for example.
"But we look at things differently. We believe at the centre of a business is consumer experience. And so that is at the core of what we do. We identify who the consumer is, what it is that they need and what product our client is providing to fulfil that need. Our job is then to get those elements to talk to each other, while being relevant.
"The psychology behind this allows us to design in a very organic way, with form following function. We want to be a part of our client's success, and we want the design to encourage it. That's basically how H2R Design came to be."
You have offices in London and Dubai - how does your work differ, if at all, between the two studios?
"I wouldn't say we have two studios; we have one headquarters in Dubai with a team of around 25 and that is the core of where the creativity happens. It's very diverse; some are from London, Australia, Shanghai… the list goes on.
"My brother and I started our company in the UK, but we very quickly got attention from clients in Dubai and business shot up – we got really busy – so we wanted to focus and take the opportunities that opened up in this new market that not a lot of people had really tapped into back in 2013/14. Boutique studios with new, young blood just didn't exist.
"In collaboration with our clients, we created the foundations for F&B spaces and café culture in Dubai, starting with Tom&Serg. This changed everything. Because of our success with this, we are where we are today – the go-to guys for F&B and hospitality."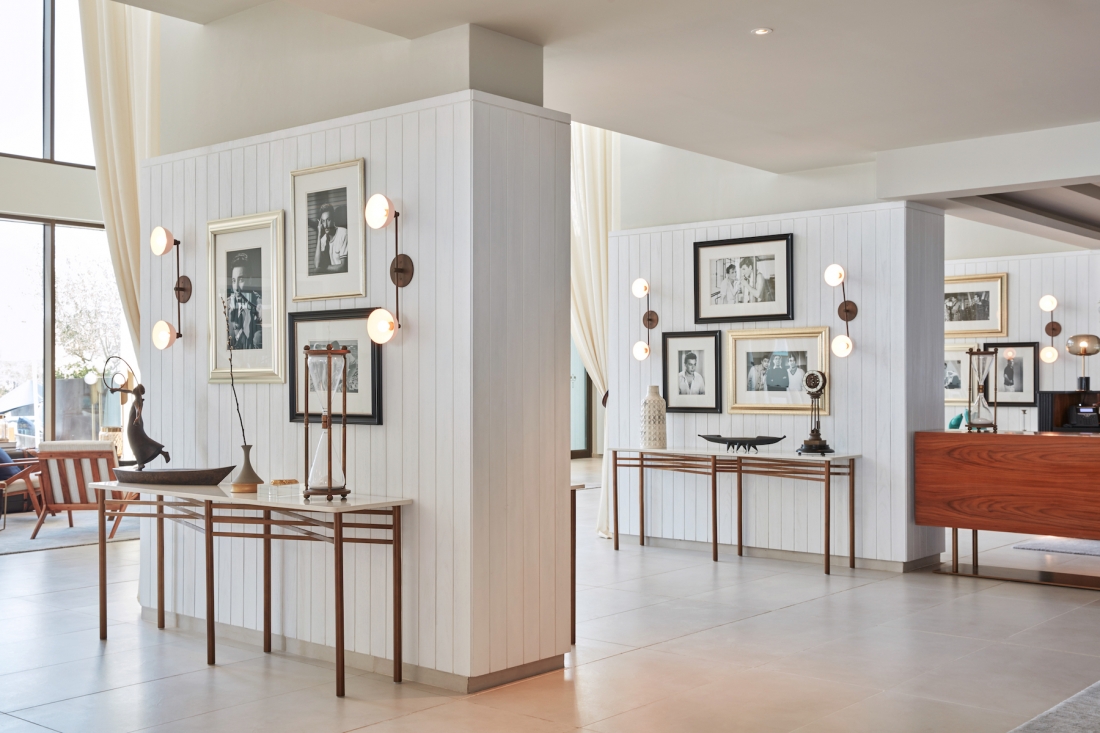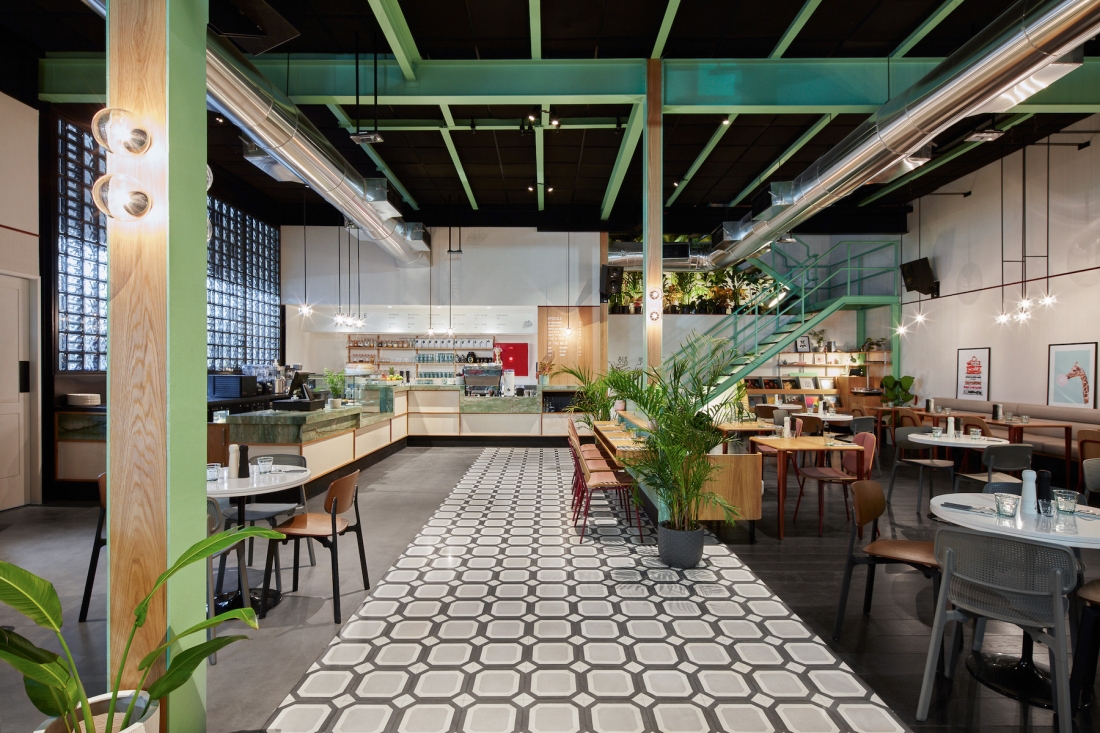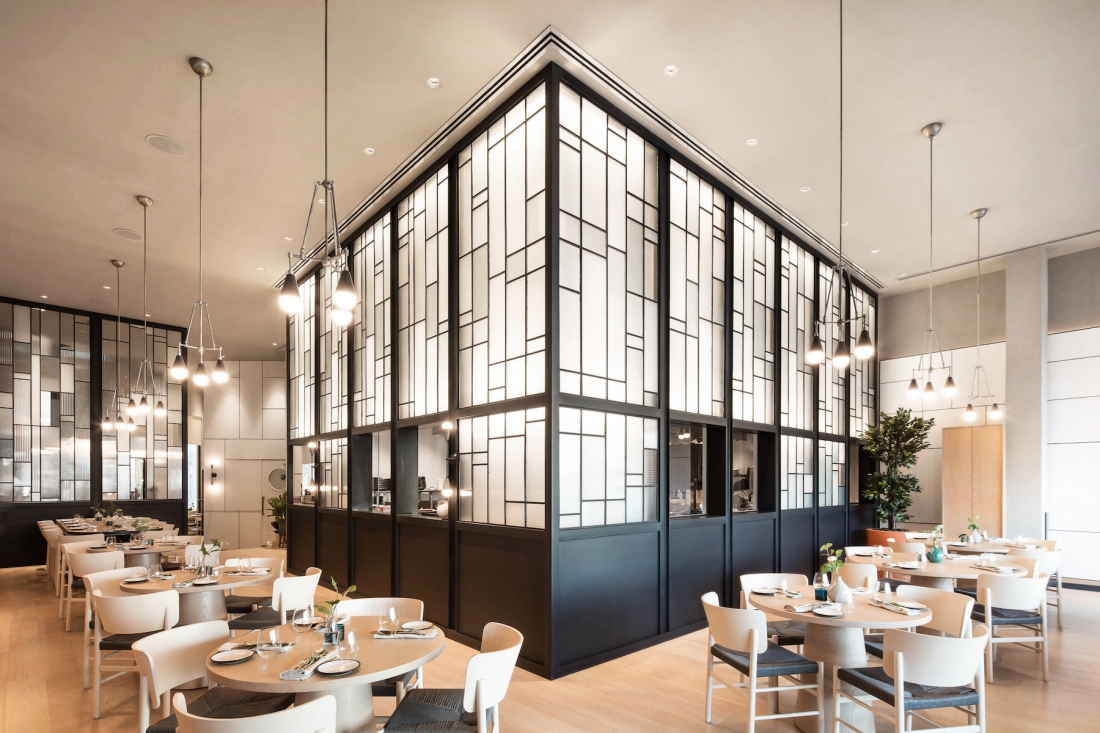 You work with a lot of clients in the hospitality sector, which has been amongst the hardest hit during the pandemic. How do you think the industry will adapt and relaunch as the government guidelines are eased?
"It seems everyone is currently looking for a temporary solution, such as putting up barriers between seats and what not. But looking at it from a more macro perspective, the projects coming in are all very different.
"We've seen the hospitality sector really slow down, because a lot of the developers are really concerned about how hard it's been hit – no one's taking any holidays as there are no flights – so investment in this area isn't being viewed as particularly sensible.
"That being said, if you look at Saudi Arabia, for example, hospitality is growing, because their leisure and tourism is now starting to open up and their infrastructure is very minimal.
"With the rest of the market, it's shifting to more apartment schemes. And, more specifically, luxury apartments. That is where a lot of the businesses are going.
"F&B pretty much disappeared for a while, especially with the smaller chef-owned restaurants etc – we're not seeing many developments here. But large business chains are looking to invest further.
"So, it all depends which part of the market you are specifically operating in. What I take from this is less 'sitting in' and more 'eating on the go' was evident at the beginning of the pandemic. But, now, as things are easing up, we're seeing the market shift back to prioritising boutique cafes and restaurants. Slowly but surely."
What's your creative process? How do you tackle a project when it lands?
"We've groomed our team to look at things differently. With certain clients, they work on a repeat basis. With these, we know how they think and what they want so the project follows a systematic routine to some extent, but it doesn't stop us designing the way we design.
"In theory, there's a problem in everything that's not been designed. And that's how we start. With a space, we assess how we tackle the environment, the philosophy and the concept of what we're trying to achieve. For example, with an F&B project, if it's something we're creating from scratch, which we love doing, we first study the consumer. We really try to nail it and figure out who the customer is, who is being messaged. The rest, we believe, will follow. Know who you are, and know who you're trying to reach. And drop the ego in the process.
"A brand's true identity comes out because of this methodology. And once this happens, the rest is easy. The rest is organic. Every idea we present to the client is connected in terms of philosophy but has its own character.
"From here we fine-tune and make sure we really understand the space it's going into, all while remembering the brand identity and narrative."
Do your clients ever ask you to recreate something they've spotted on Instagram?
"Yes, we get that. But we try to bring to their attention the possibilities that they actually have through the means of what they're capable of doing. We always seek to create an environment that works for the client and their customers specifically. Because there's no point in me creating a race car for you, and you don't know how to drive it. The client is the one living with it, not me. So, my job is to look at what the challenges of the space are and find solutions."
How important is materiality in your work?
"Every year, our material options grow exponentially, in a beautiful way. Society's conscious awareness of sustainability, for example, has made companies aware of the problems associated with procuring certain materials. And as a result of this, people are designing alternative options.
"The sourcing of marbles and stones needs to be limited, we have to be conscientious of how we use them. I love marble, and I love stone – we all do – but what we don't discuss is how close they are to becoming extinct. It's something we need to be wary of.
"I think the impact of society's embracing of environmentally kind ways of living and working has opened up the door for much better, non-organic solutions to be manufactured.
"In the past, the problem with replica marble was that it looked fake, but now we're seeing ceramic solutions that aren't trying to be an exact copy of marble, or wood, but that have their own identity and take inspiration from the source material to be 'artificially organic'. Products like this provide us with great, full bodied alternatives. There's also aggregates such as terrazzo – the production methods of which have become much more sophisticated.
"In short, materiality is everything. What we try to do is be conscious of the consumer experience, so whatever the consumer touches, make it nice to touch. And with everything else, make sure it's as environmentally conscious as it can be."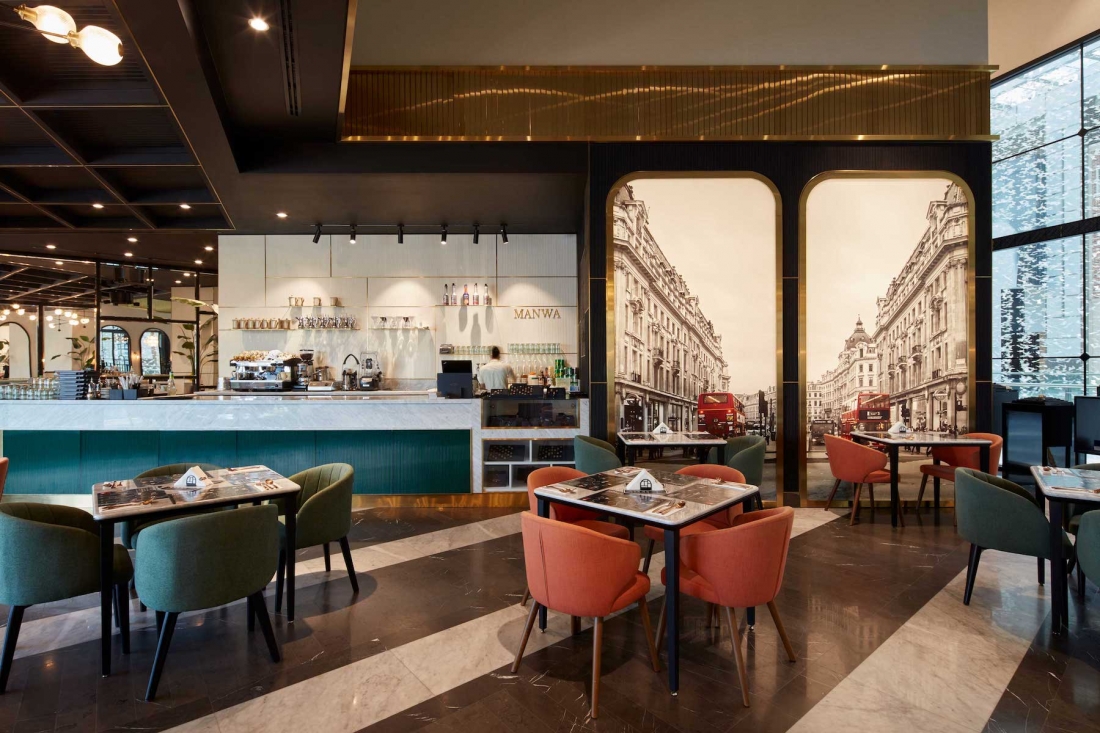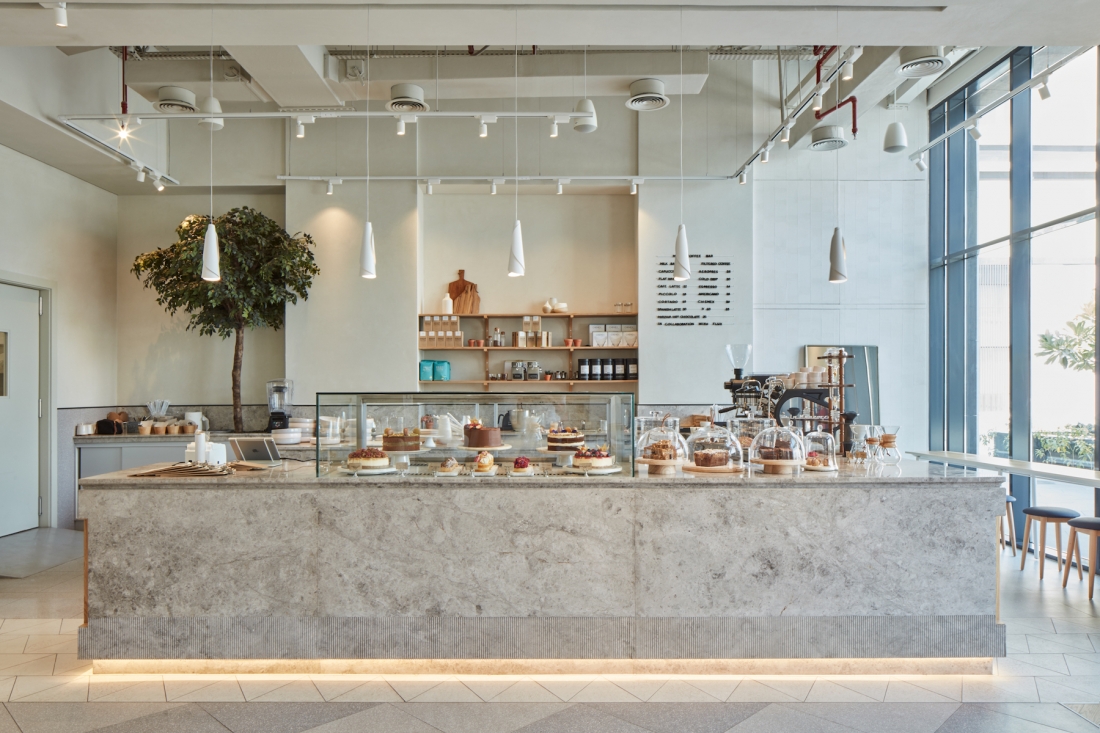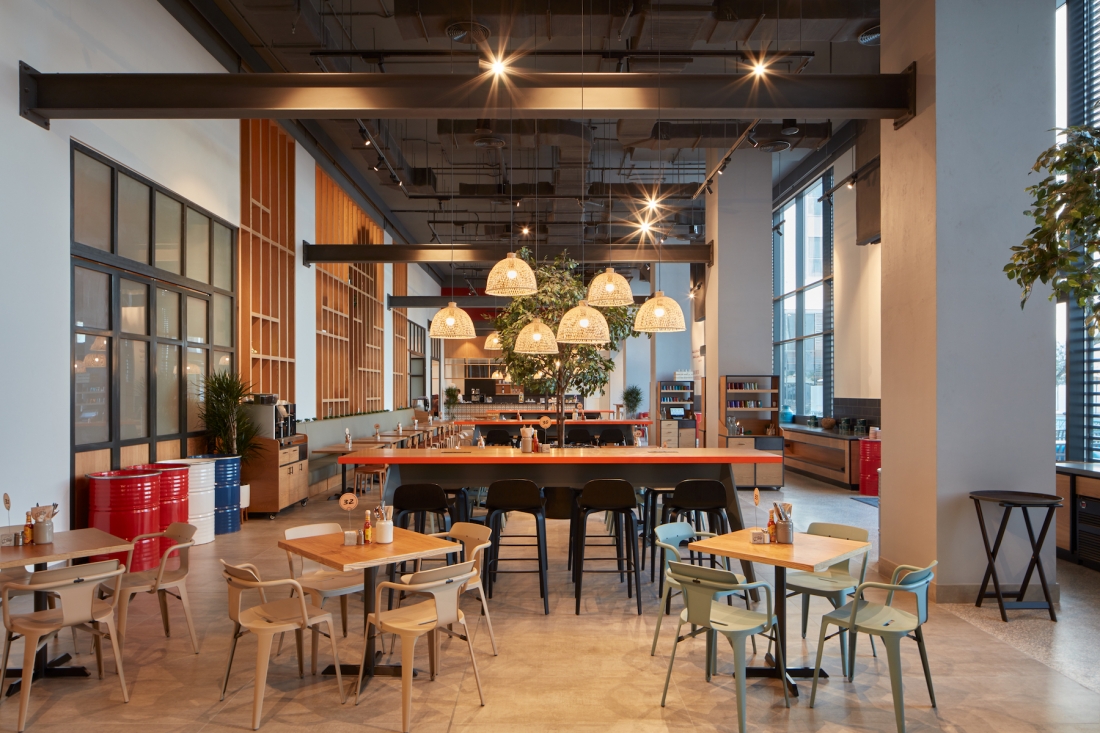 Are you ever influenced by trends?
"Absolutely not. Trends will fade. So, we are not informed by them. However, if you look at the majority of projects we work on, you'll find they're still on-trend. In the UK, the lifespan of things is significantly longer than it is in Dubai – people might have the same job, house, car for tens of years. It's not fast paced. In Dubai, within a year, people are bored. It's a transient city.
"That said, it's developing and evolving to become less of that. We're trying to sustain design to provide longevity through avoiding trends and instead building what is appropriate for the concept. It might not win an award for 'craziest design of the year', but it will probably win an award for being a great business that has lasted a long time."
What's next for H2R Design?
"We currently have 25 projects on, and that includes large-scale developments across residential, hotels and F&B with quite a few towers and communities, restaurants, shops, and a spa in Bahrain. We've also just worked on the largest food hall in the Middle East. So, we're pretty busy! Some are creative and others require a more phycological approach, but sustainability is the common thread that runs throughout."
Follow H2R Design on Instagram.