First Material Source Studio to open its doors in Manchester this autumn.
This autumn, we will throw open the doors to our first Studio, offering an experience like no other.
Our brand new 15,000sqft, Manchester-based design destination will allow visitors from across the north west and beyond to fully immerse themselves in 'beautifully useful' products and materials, while becoming part of a like-minded creative community.
Set across two levels, the studio will feature a wealth of inspirational exhibits and interactive displays from over 30 leading brands operating in the materials and furniture sectors. It will host a monthly 'maker in residence' – providing a platform for emerging local talent – a CPD area, a 100-seat theatre space, numerous meeting areas for seminars from industry experts and a podcast studio. The space is enhanced further with various internal gardens connecting both floors.
Material Source Studio brings together the creative acumen of our co-founder Darren Clanford, and the operational experience of Michael Rogan.
From digital beginnings
Darren initiated the journey 3 years ago with the co-founding of Material Source. The next logical step was to bring in the expertise of Michael to help mirror this hive of inspiration offline in order to create a holistic, paralleled digital and real-world experience.
When it came to launching the next phase of 'Material Source', Michael and I knew immediately that our first site had to be in Manchester - Darren Clanford, co-founder & creative director of Material Source
"As well as a thriving A&D community, the city itself has undergone such a massive transformation over the last couple of years, and now finds itself on a larger international stage than ever before. From influencing global cultural icons in the art, music and fashion industries, to producing 25 Nobel Prize winners, Manchester has an incomparable irreverent confidence that we want to harness. The people here are open to the 'new', and so we were assured that our concept would be well received."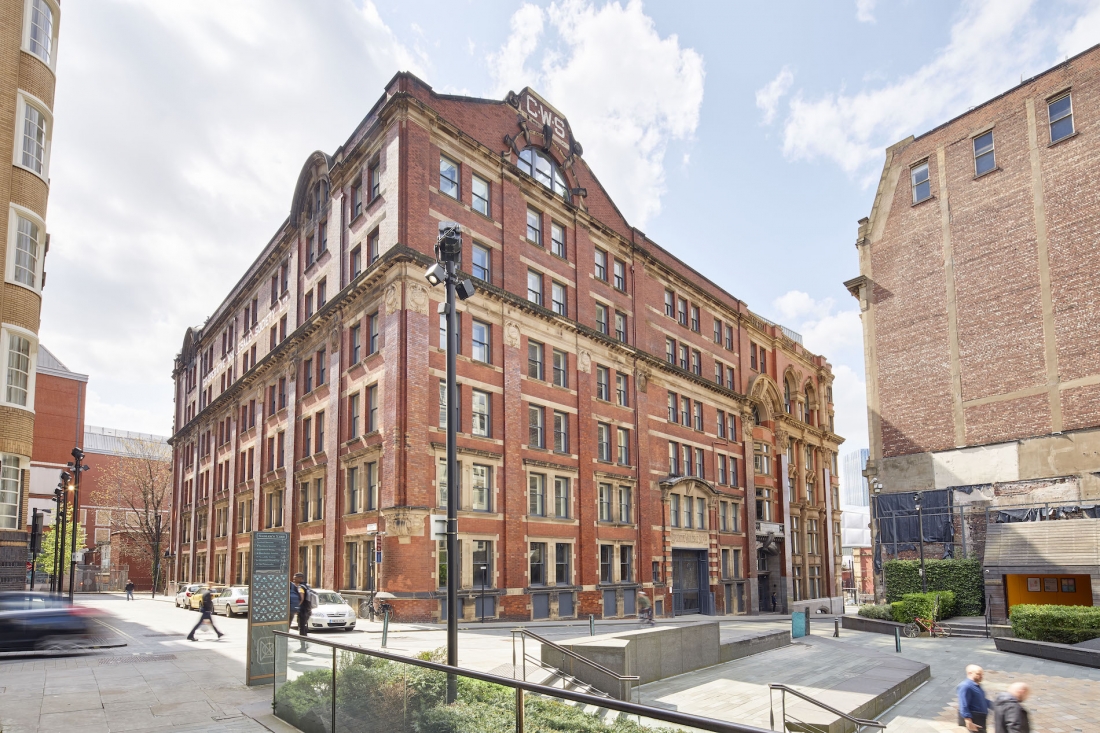 Michael Rogan, operations director, adds: "Material Source Studio is like nothing else. We're bringing an unparalleled creative toolbox to the north west – a place where the architecture and design community can meet, share ideas and collaborate while utilising the work of a wealth of industry-leading brands and up-and-coming designers at their fingertips."
The balance of 'established' and 'new' is an important part of the Material Source ethos. Its network extends to local educational institutions to ensure emerging talent is championed as it rises.
Strengthening the team further, the appointment of David Smalley as commercial director adds yet another layer of extensive industry experience. "What we're offering with Material Source is exponential value for our community. As we enter a new world where we do things differently, why not make things better than they were before? The studio is perfectly timed to serve architects, designers and the wider built environment as we settle into a new way of working where collaboration and community are central", comments David.
Accessibility was also a key consideration from the start. The studio will be accessible for everyone while being fully Covid secure in line with the current Government guidelines.
The studio will officially open in autumn 2021. Further details will be unveiled in the coming months.