Joana Esteves of Tosco Studio on finding beauty in concrete & the impact of art.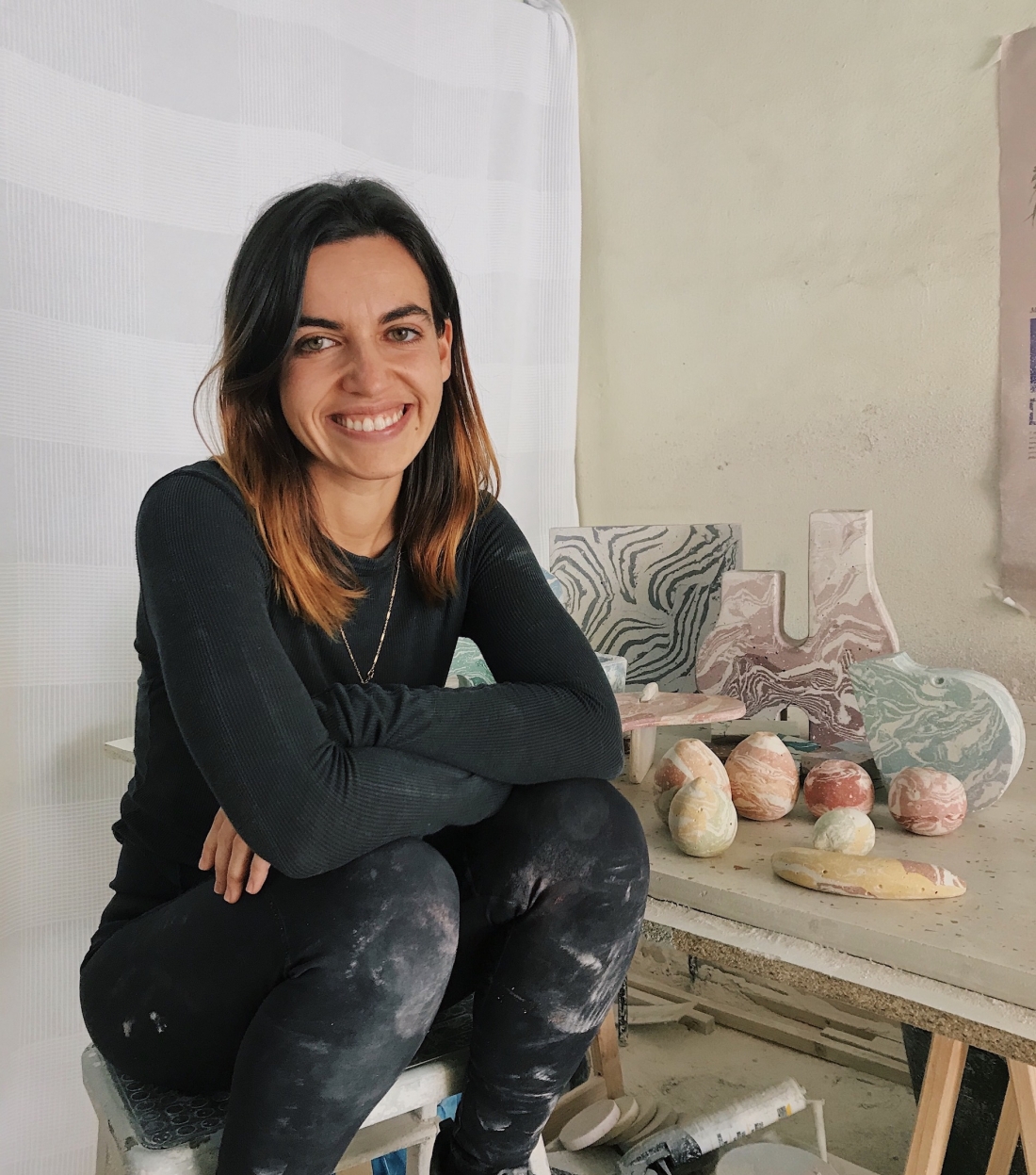 "At Tosco, each object is unique. Each one, with its singularities, details, and imperfections, lives in perfect harmony in a celebration between two opposite sides - the rough and the polished."
This is the mantra of Joana Esteves, founder of Tosco Studio. Taking a unique approach for her collection of beautiful interior pieces, the maker works entirely in concrete. But, you won't find any grey slabs here.
After falling in love with her work through Instagram, we caught up with Joana to find out more about her craft.
Firstly, can you please introduce us to Tosco Studio?
"Inspired by the will to create and after a long search process of what would be the ideal material to express myself, I founded Tosco in 2019. The design studio is now home to experimental work, unique handmade pieces with unusual shapes and unexpected patterns. Above all, my work is defined by the will to test the limits of a material as old as time - concrete. Although used in architecture and design, it is still seen by many as a crude and lifeless material linked to engineering. At Tosco it gains a new life and form, full of colour and energy."
How did you get started in design?
"I've always been surrounded my Art in my life for as long as I can remember. I attended the drawing course at the Faculty of Fine Arts in Lisbon and did a ceramics workshop (that I loved) while I was unsure if I should quit the job I hated in Advertising or follow my passion for arts.
"In 2019 (and after five years working in Ad) I opened a small studio in my garage and Tosco was born then and there, from a huge desire to work with my hands, explore materials, form and colour."
Your products are a reimagining of concrete. Where did the idea come from to elevate a material that is, traditionally, purely functional, to being used to form products of true beauty?
"I have been reflecting a lot on this question lately. For a large part of my life there was an internal battle about who I was and the person I wanted to be. The truth is that in the last few years I have felt a huge transformation and growth on a personal level and Tosco was a very important vehicle for that transformation. I found a material to express myself and my art came along.
"At Tosco, each object is unique and that comes from the idea that each one of us, with all our uniqueness and imperfection, are made from our rough and raw but also our polished and beautiful sides - and so are my pieces."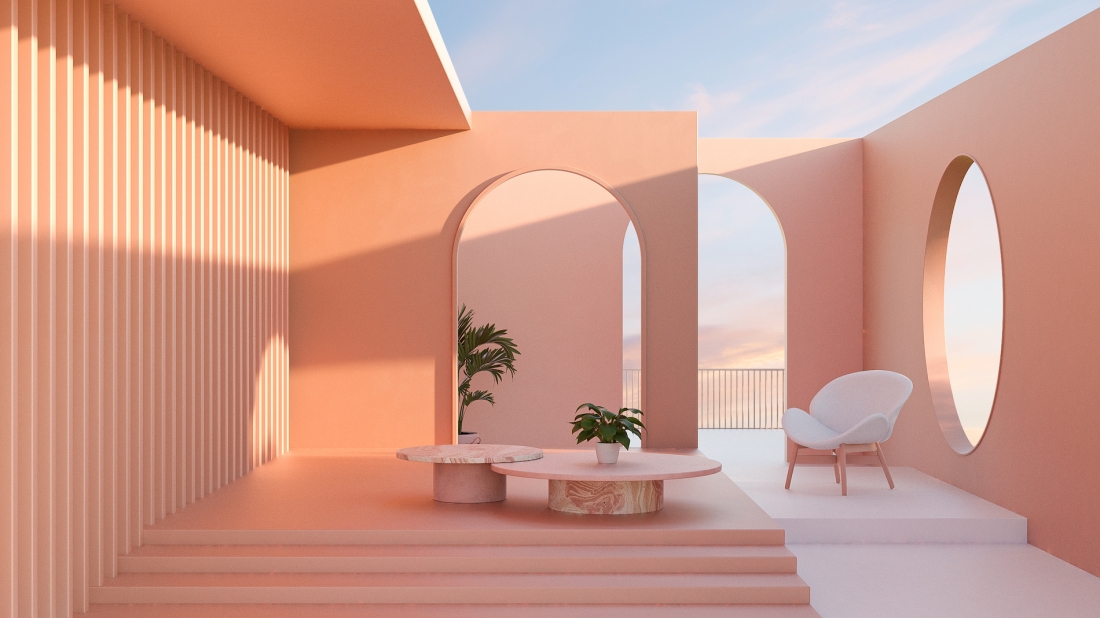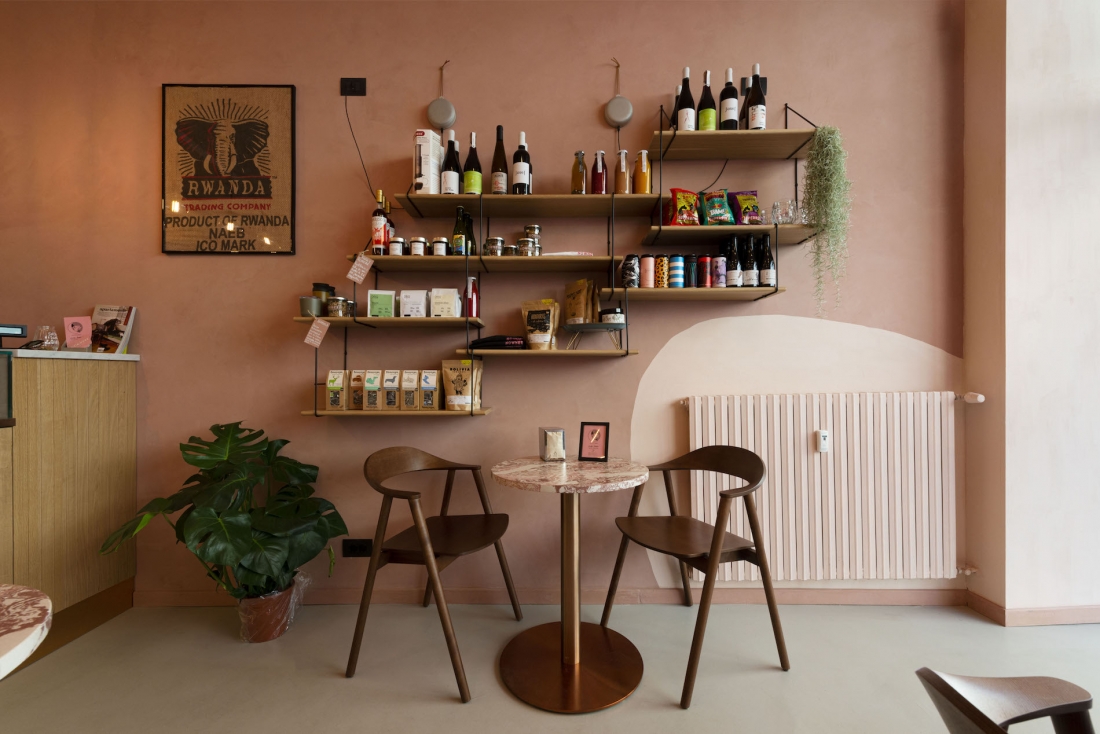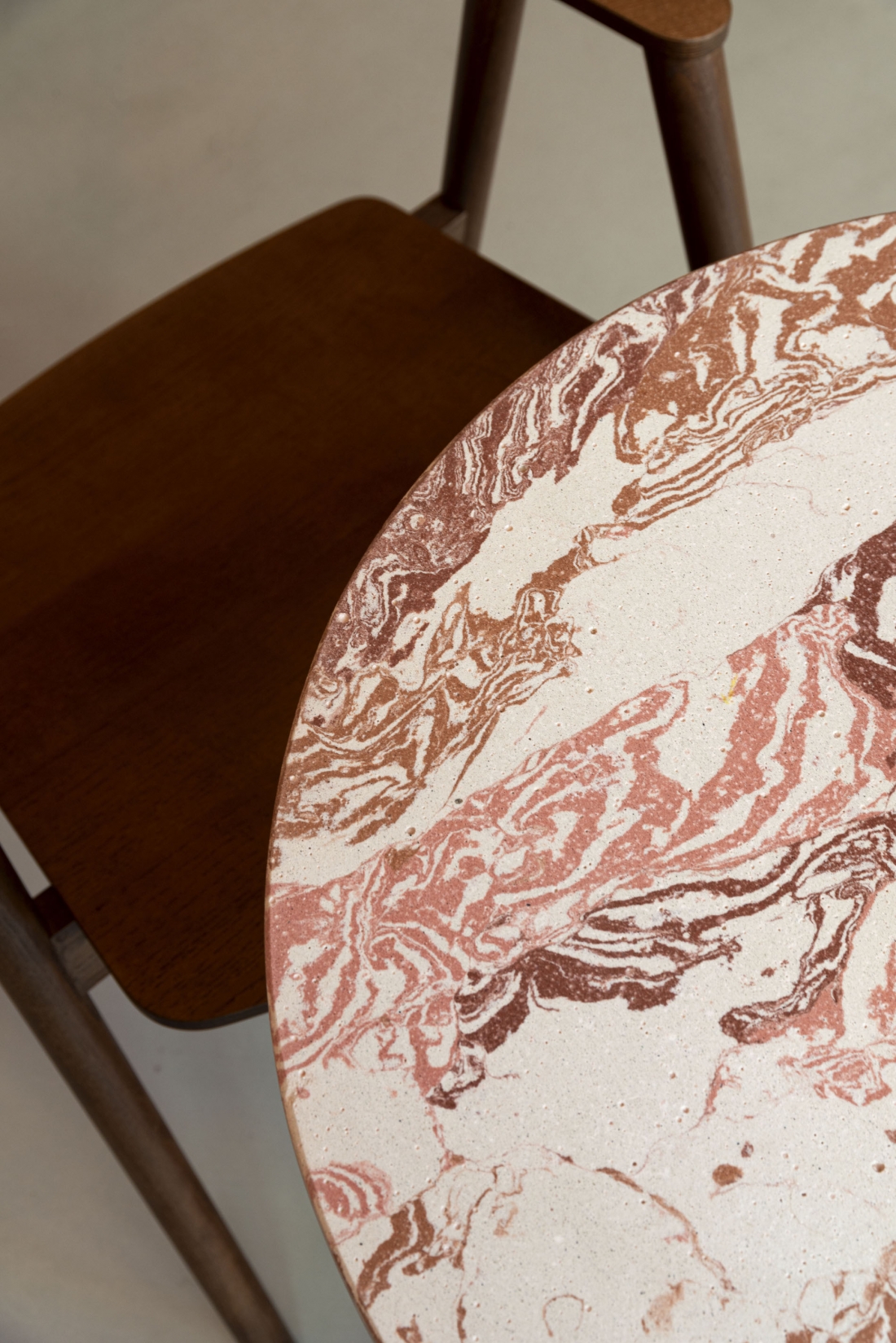 Some of your pieces feature a terrazzo pattern, and others a marbling effect. When designing a new piece or collection, where does your inspiration come from?
"Deep down everything is inspiration. Every thing I do and every place I go somehow inspires me and gives me ideas. I started to have a more attentive look at the world around me. Sometimes when I imagine a new piece I see instantly how it will be, both the colours and the patterns... Other times I simply start letting things come naturally.
"It's not a steady process and so things don't always happen the same way. Although I use very characteristic elements that are already part of the Tosco universe, I always like to experiment with new things and processes."
How important is materiality in your work?
"Well, the material plays a key role in my work. Cement is the basis of everything, it is from its expression and materiality that textures and mixtures are born. It is such a versatile and organic material. I really enjoy working it with my hands, testing its elasticity and ability to adapt to different pieces and scales. It is undoubtedly a constant learning process as my goal is to continue to test its limits and make new discoveries."
What type of interior setting works best for Tosco Studio's pieces?
"No doubt our pieces are for bold people who are not afraid of colour. I think that the pieces adapt to any kind of environment, despite their striking characteristics they also work very well as a different and fun element that brightens up the space."
Can you talk us through your making process?
"The process is all manual and all done by me, from creating the moulds, to mixing the cement, to polishing. Each part of the process has its beauty and also its challenges, it is a very demanding job physically and on the other hand so liberating mentally. Depending on the pattern the process is different.
"In the case of terrazzo it is a longer process and done in two parts on different days, while marbling is done all at once. The cement is mixed manually with the pigments and then poured into the mould. My favourite part is without a doubt taking the piece out of the mould because only then do I have a real sense of how the colours and pattern turned out. And although I have done the process hundreds of times before, the result is always different and that is the thrill."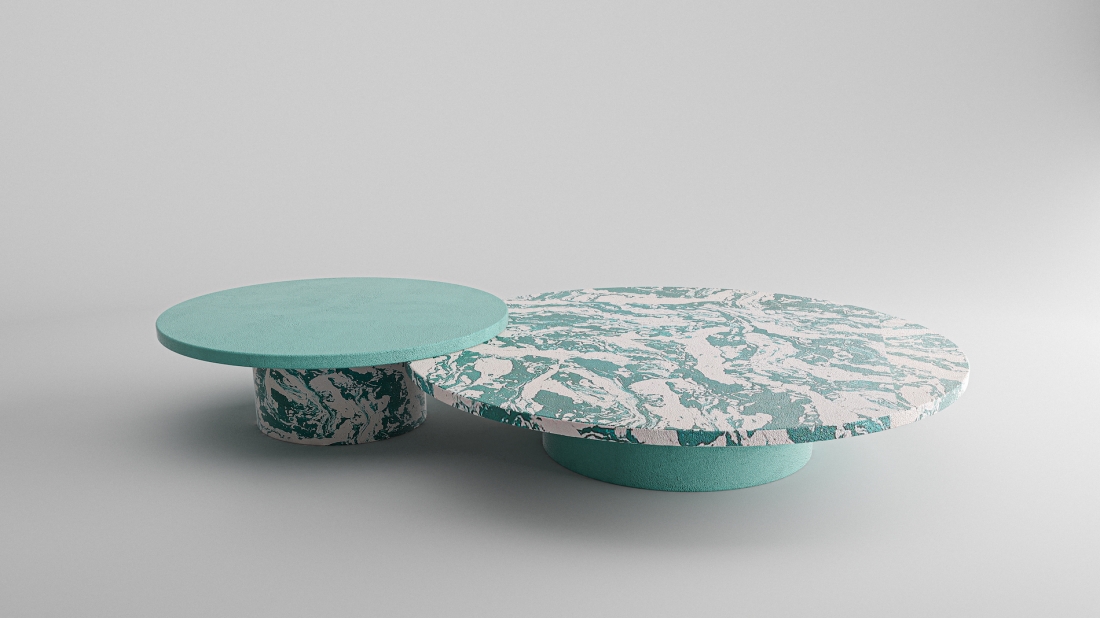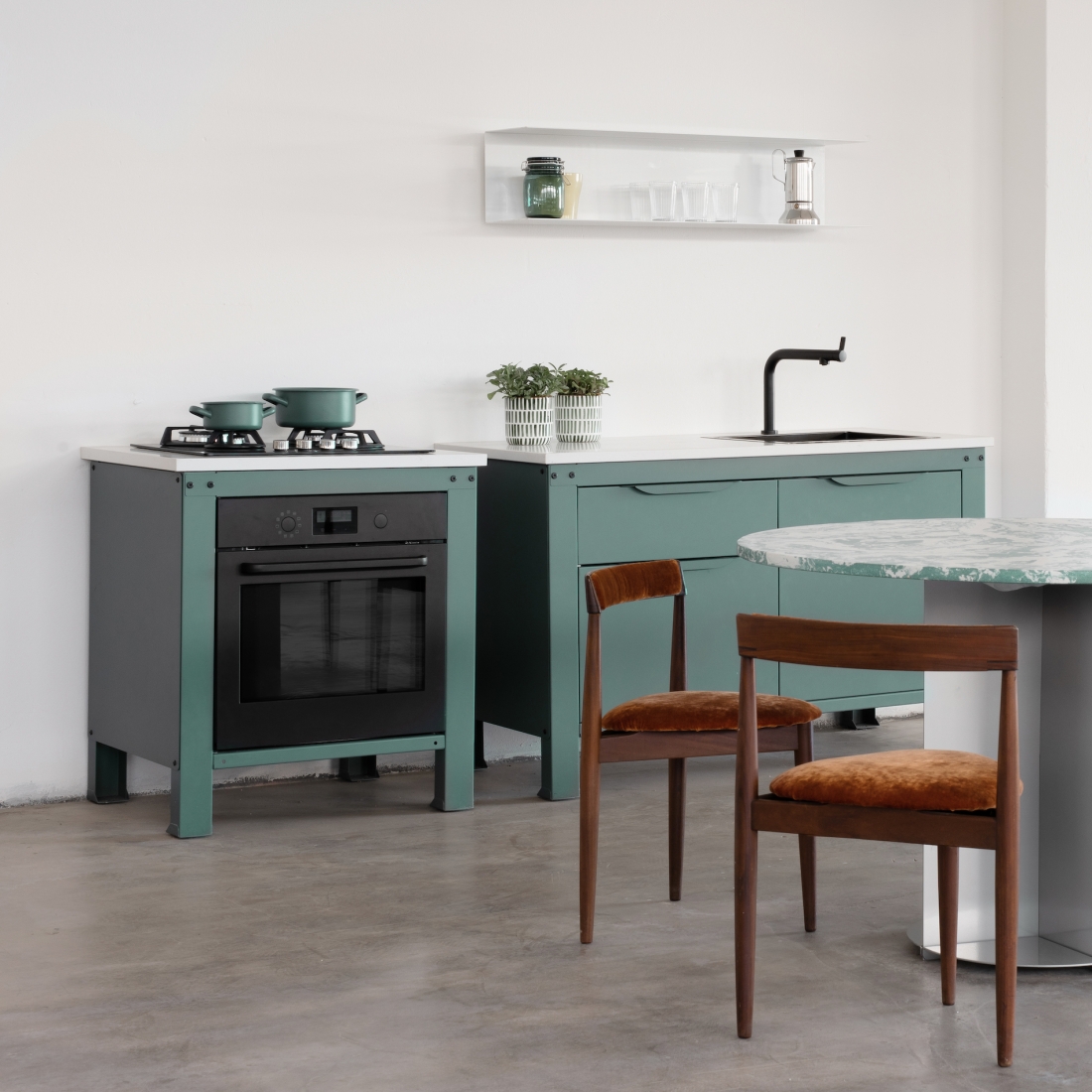 You studied in Lisbon, a city with a very strong design identity. Did that have an influence on your work?
"Well, Lisbon has a very peculiar energy and Portugal has a strong artistic and architectural legacy. The streets, the houses, the cobblestones, the tiles, the river... These are elements that have always accompanied me and I often find myself influenced by them, but I confess that nature and textures are the aspects that (indirectly) influence me the most."
What are you currently working on?
"Currently I am still working on my collection of pieces, but at a much slower pace, as I also have some other projects in my hands (those I can't announce yet). I have scheduled for this year some collaborations with various artists as well, at this moment I launched together with the Portuguese artist Krus (Sofia Cruz) an exclusive collection, CONNECTION, of hand engraved pieces in concrete.
"It's not always easy to manage these two aspects. Tosco, the studio is all run by me which ends up being a 24/7 job. This year I will launch the first major collection based on the fundamentals of Tosco - the balance and beauty between the raw and polished side of the pieces."
And what's next for Tosco Studio?
"I'm not sure what's next for me. Tosco was born as a way to express myself and it has had such a big impact that sometimes I don't know when it ends and I start, invariably we become one.
"It's not just work, it's also a little bit my way of seeing the world. I want my work to reflect who I am. I want to continue to focus on the production of unique pieces and at the same time develop collaborations and projects with different brands and artists."