Flos offers portable lighting solutions for outdoor living.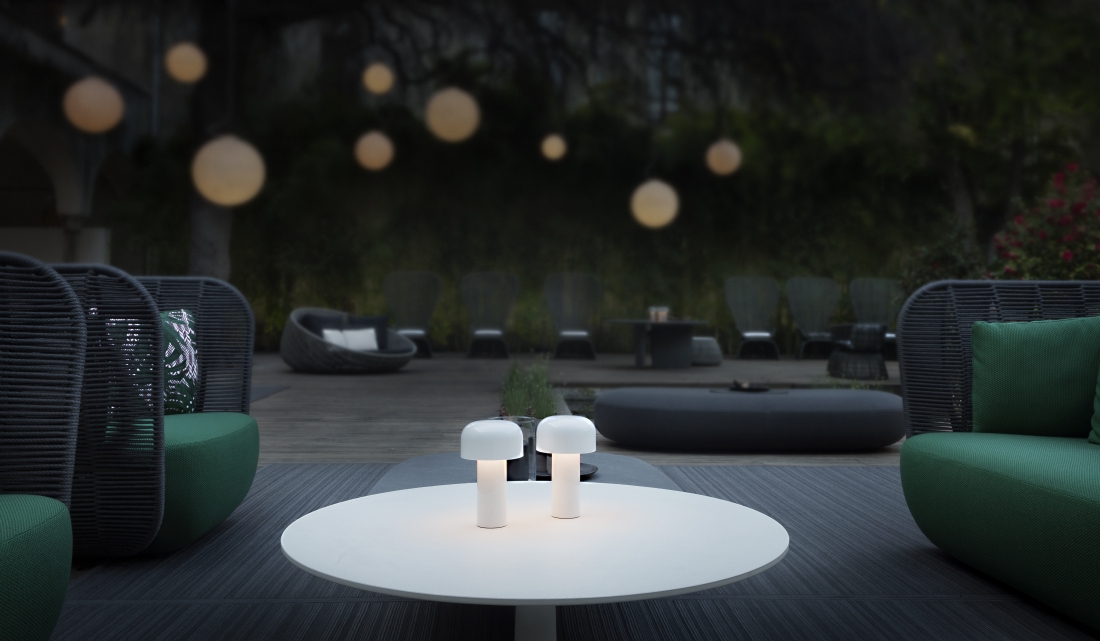 As the world adapts to spending more time outside, outdoor living has become the new normal - no longer reserved only for the warmer summer months.
Whether al-fresco dining or simply socialising, having a stylish outdoor space is now a must-have for many. Italian lighting brand Flos has several elegant solutions to ensure outside spaces stay well-lit and welcoming as the sun starts to set.
In Vitro Unplugged
Designed by Philippe Starck, the In Vitro outdoor collection now includes a portable version. In Vitro Unplugged is an elegant and bright glass lamp that can be carried around. It is lightweight and features a coloured silicone handle to ensure total freedom of movement.
It requires no plugs or wiring and is available in seven textured finishes, from forest green to terracotta. The light emitted is soft and free from strong contrasts due to Edge lighting technology. Point-like LEDs are hidden by an opalescent diffuser, which even out the light and make the glass lantern appear to glow magically. Wall mounted, bollard and suspended versions of In Vitro are also available for outdoor use.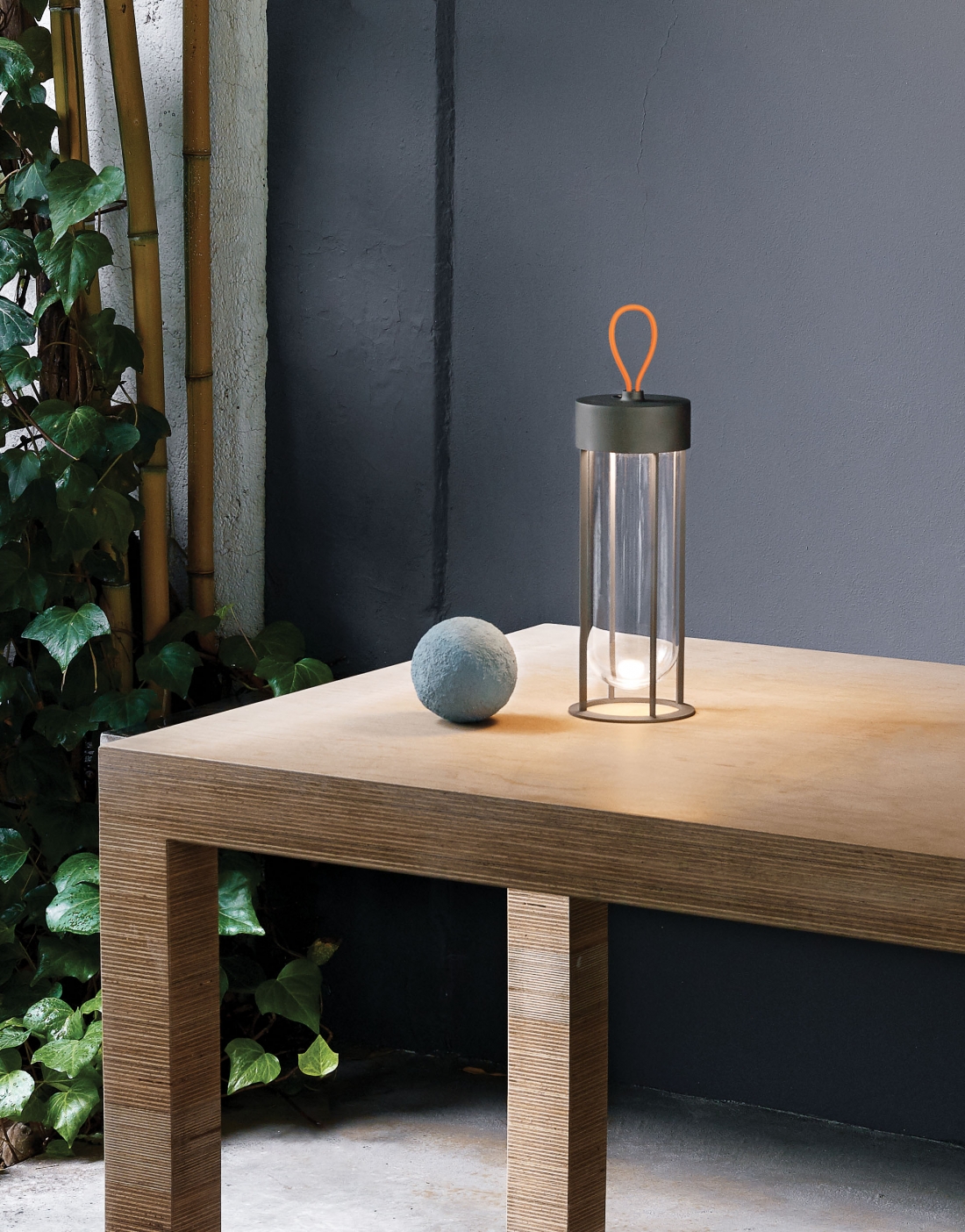 Bellhop Portable
The Bellhop was initially designed by British duo Barber Osgerby as a table lamp for the new London Design Museum restaurant in 2018. Small and elegant, it emits a soft atmospheric pool of light, much like a candle. The portable version of the Bellhop offers ultimate flexibility for use both indoors and outside.
The lamp has four levels of brightness that can be switched between using a 4-step dimmer push-button. At full strength, the lamp's battery can last up to 24-hours. The battery is connected to a status indicator beneath the lamp's base and is recharged using a micro-USB charger. Barber Osgerby have also designed an outdoor wall version of Bellhop.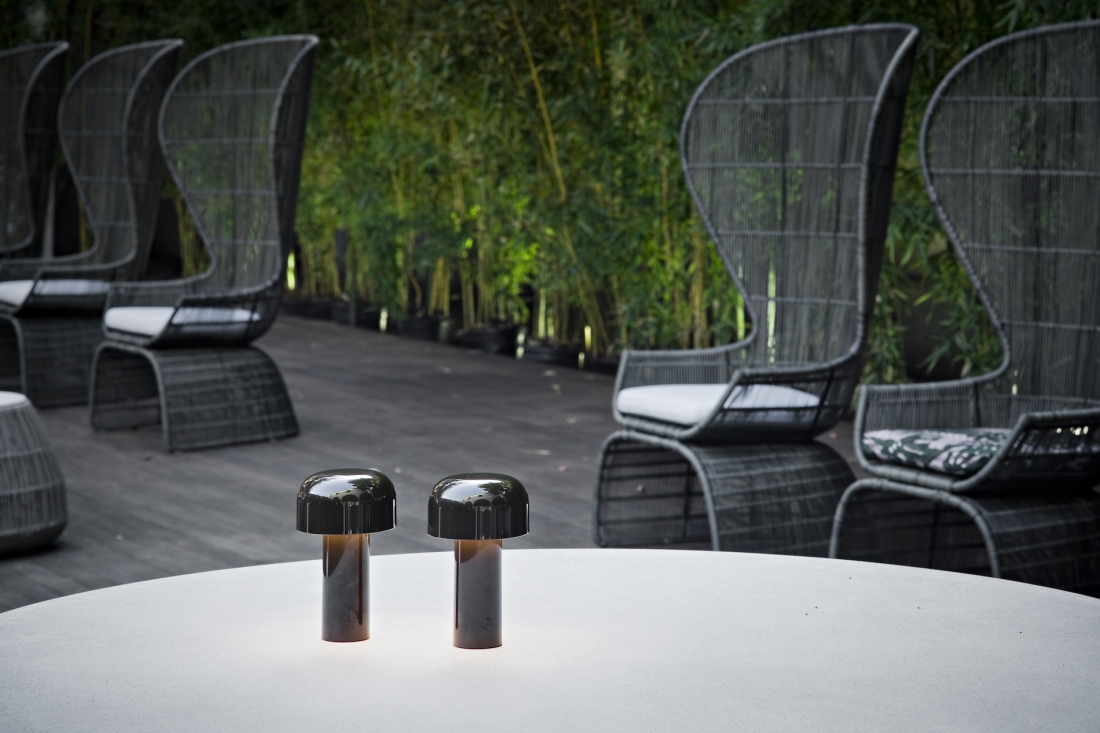 Last Order
Last Order is the evolution of a table lamp originally designed by Michael Anastassiades for the dining room of the legendary Four Seasons restaurant in New York. This small, exquisite table lamp is portable and rechargeable.
It diffuses light through an elegant base in solid clear glass, whose shape references the architecture of the columns of Ancient Greece. The glass is available in two versions: smooth, for a more minimal, contemporary look, or fluted, for timeless elegance. The top cover is available in various combinations of coloured or metal finishes: satin copper and brass for the indoor version, polished stainless steel and green opal coating for outdoors.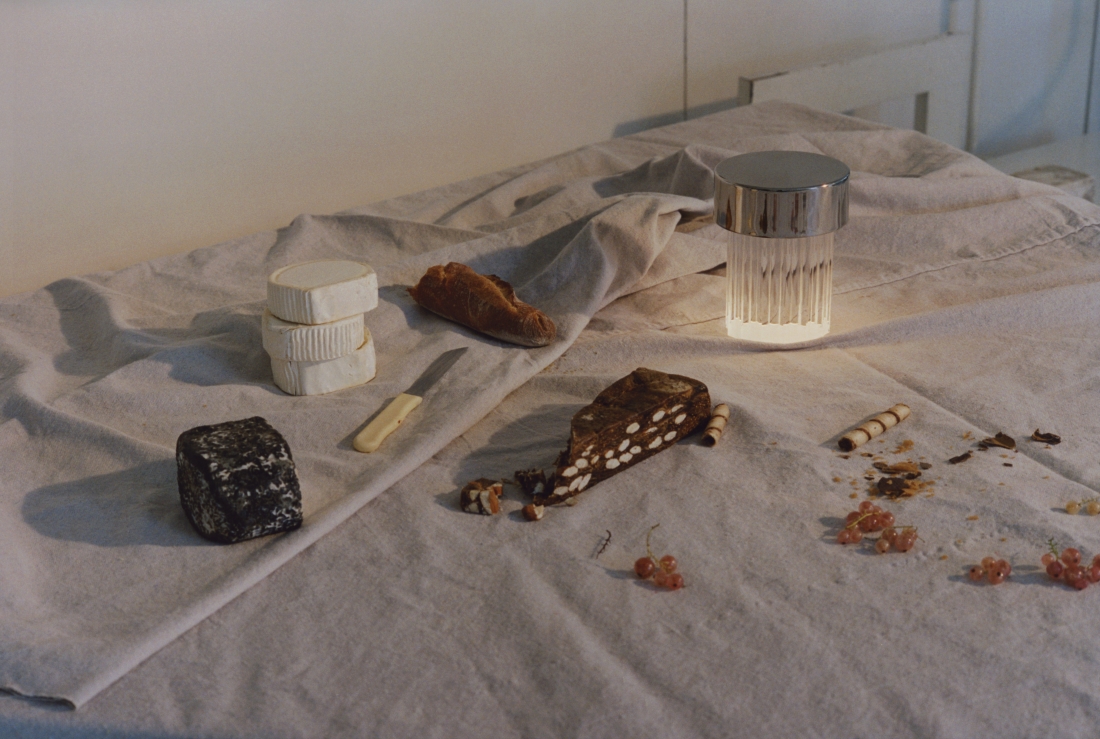 Ipnos Outdoor
Ipnos, designed by Nicoletta Rossi and Guido Bianchi, is a minimalistic metal outdoor lantern. All non-essential elements have been removed. The simple structure acts as a support for invisible light sources. By day, it is a sculptural piece that allows the eye to travel through it and sits comfortably within any landscape. By night, the lamp is an elegantly lit vacuum that creates an intimate atmosphere.
The LED light source washes the surrounding area with warm white light. The lamp's lightweight structure is made from anodised aluminium and available with a black, bronze or natural grey finish.