Gaynor Taylor of Mansfield Monk on the three Es & the future of workplace.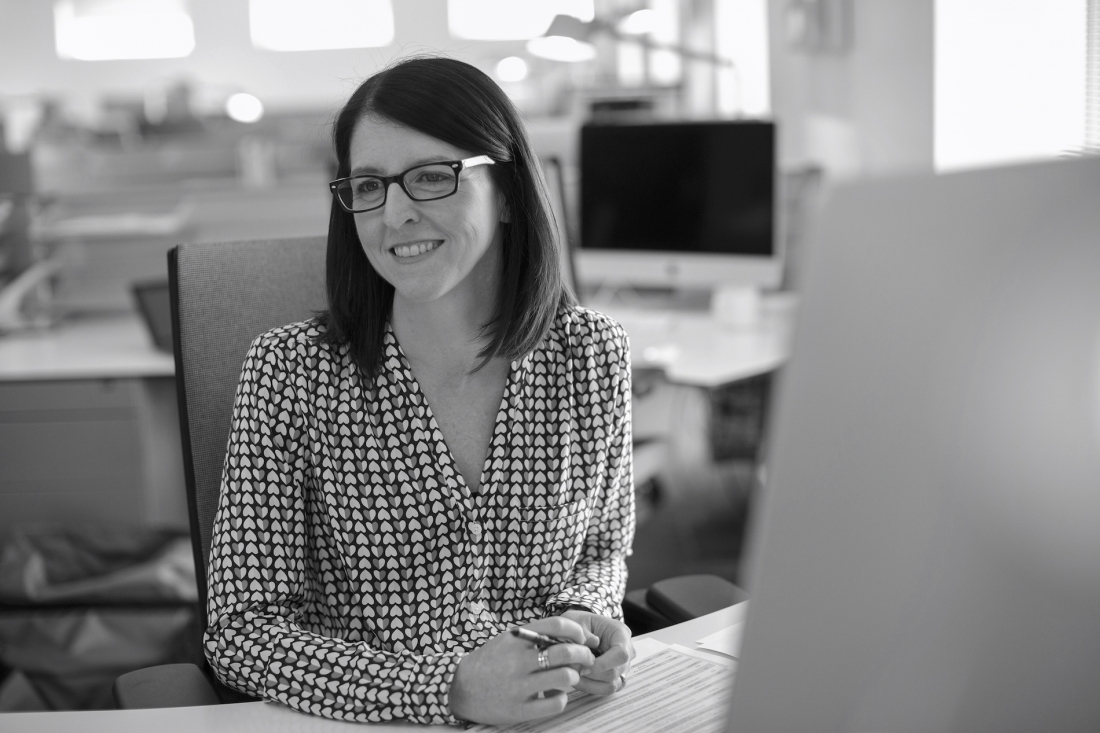 Since 1992, John Monk and Ian Mansfield - aka Mansfield Monk - have built up a team of in-house design and consultancy expertise, plus an industry reputation that's seen the architecture and interiors practice deliver projects throughout Europe and beyond.
Specialising in spaces for life and work, the team is perfectly placed to comment on the hotly explored 'future of workplace' topic. With this in mind, we caught up with director Gaynor Taylor to discuss the pandemic's impact on their clients, and how this will influence our day-to-day environments going forward.
Firstly, can you please introduce us to Mansfield Monk?
"Mansfield Monk Limited specialises in the commercial office market. We pride ourselves in our ability to deliver successful working environments. All our projects are led by a Director and since our formation in 1992 we have achieved a reputation for projects that exhibit a high quality of design and technical expertise within the constraints of budget and time-scale.
"Our extensive experience allows us to develop creative design solutions which enhance the cultural and business objectives of our clients."
You have a diverse client roster spanning residential and workplace. How have you found the different sectors adapting to change in light of the pandemic?
"These are both challenging and interesting times for us and our clients. Many of our workplace clients are reassessing their working environments in light of the pandemic and the realisation that employees are able and willing to work from home. The benefits work both ways – employers are able to free up real estate or rethink the way in which space is utilised. For employees there is greater freedom to work in a more balanced way to suit homelife and childcare – and no long commutes!
"As restrictions ease there is more emphasis on the office being a place to gather, collaborate and interact. Our clients are looking to reduce the number of workstations in office spaces and replace them with spaces to support meeting, brainstorming and connecting with colleagues in the UK and around the world.
"Many of our residential clients have taken the opportunity to extend or refresh their homes. As more of us now work from home, clients are looking for designs which are flexible and can accommodate a new balance of functions within the home – homeworking, socialising, relaxing. Garden space has been paramount and many outdoors spaces now incorporate more formal social areas and outbuildings to accommodate home office space."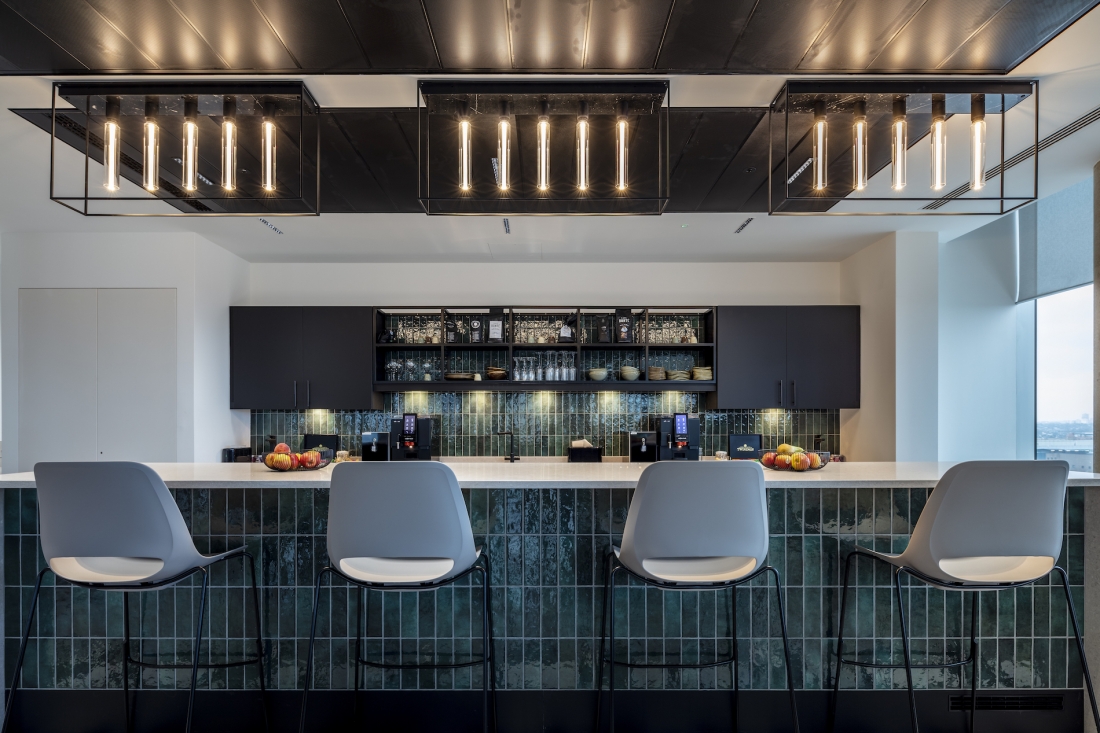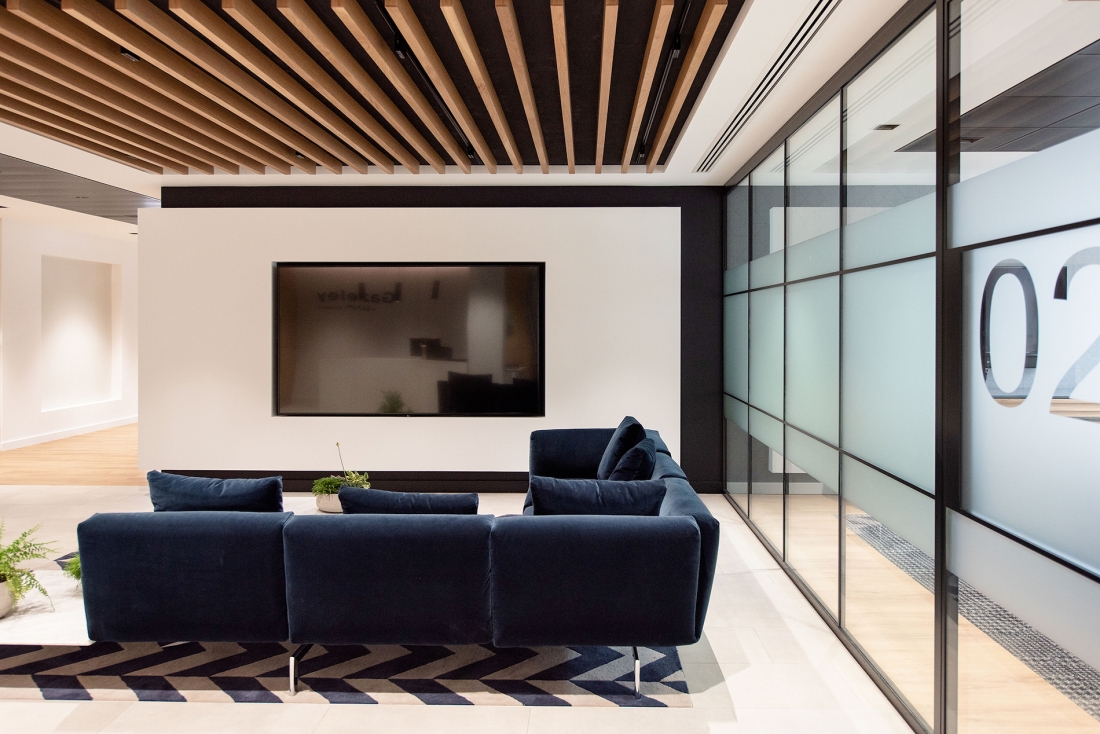 When a project lands, what's your creative process?
"We love to get to know our clients and their aspirations from the outset of a project and always kick off the process with an initial client brainstorming session. To help support discussions we table a series of images of different interior themes. We find this really helps us understand our client's preferences in terms of an 'overarching style'.
"Clients often use words such as 'modern' and 'contemporary' but this can mean different things to different clients and we find that visual representations help define the brief. The result of this exercise is a vision board of aspirational images which sum up the high level 'look and feel' of the project. We reference this throughout the design process to ensure we are anchoring the design to the initial brief."
Sustainability is an important aspect of your work. How do you factor this into your projects?
"We consider the elements, Energy, Environment and Ecology as the key-stones of an effective approach to environmental and sustainable design.
"We future proof our projects for clients wherever possible and create designs that grow and adapt with their business. Our designs support recycling on a day-to-day basis and incorporate energy saving technology helping to reduce ongoing business costs.
"One of the most important aspects is to ensure we enhance workplace wellbeing, creating people centric designs to improve the quality of the office environment. Happy employees are productive employees!"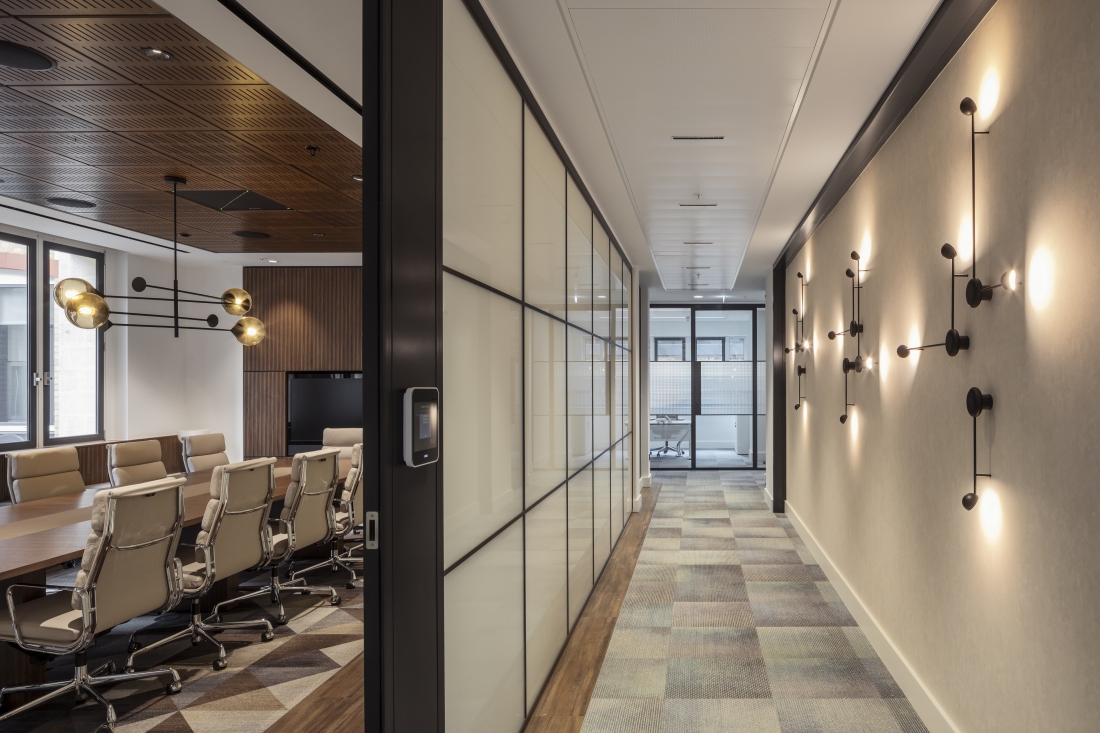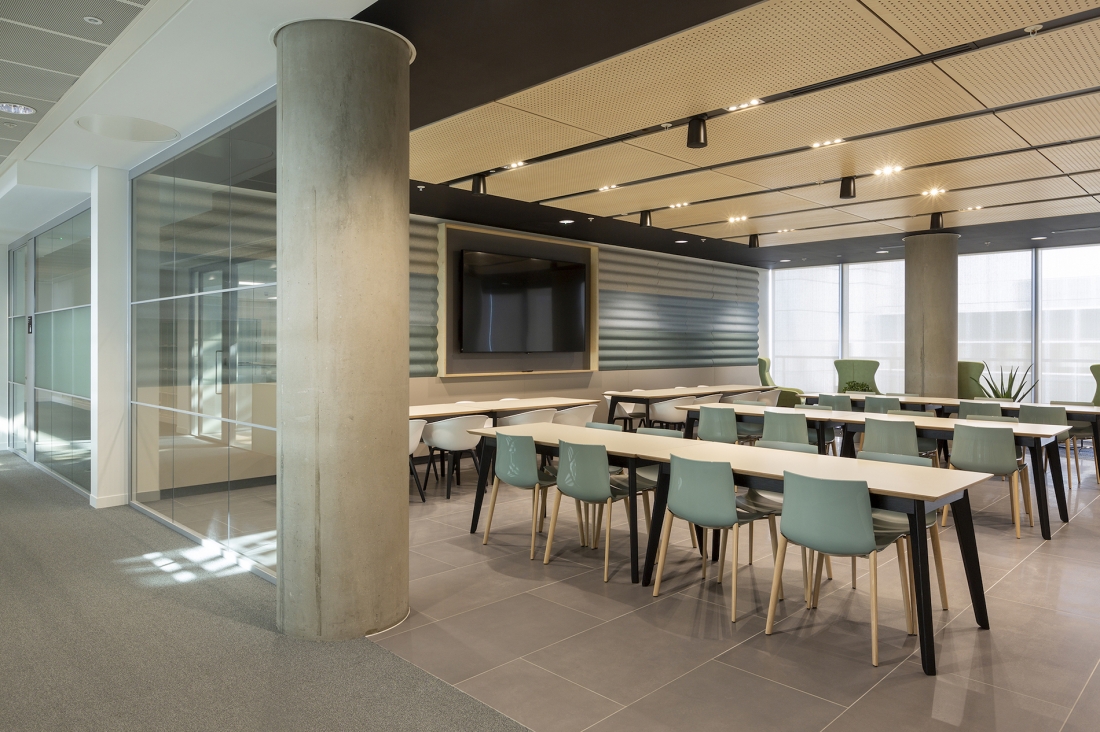 How important is materiality in your work?
"Very – we love experimenting with new surfaces and materials which help to provide texture and contrast in interior environments and are especially interested in sustainable or recycled materials. More recently we have been using cork, charred timber, preserved foliage, and linoleum."
Does Mansfield Monk have a signature style?
"Our projects do not follow set parameters. We are not prescriptive, but respond to each client's individual needs and requirements, to those of their business and the project parameters. No two projects are the same."
Where do you seek inspiration?
"Our clients provide us with a huge amount of inspiration and we are always keen to understand the driving factors behind the project – their business needs plus their goals and aspirations. During a recent briefing session with a client they asked us to create an office environment which was 'like visiting their favourite restaurant' – we love a challenge!"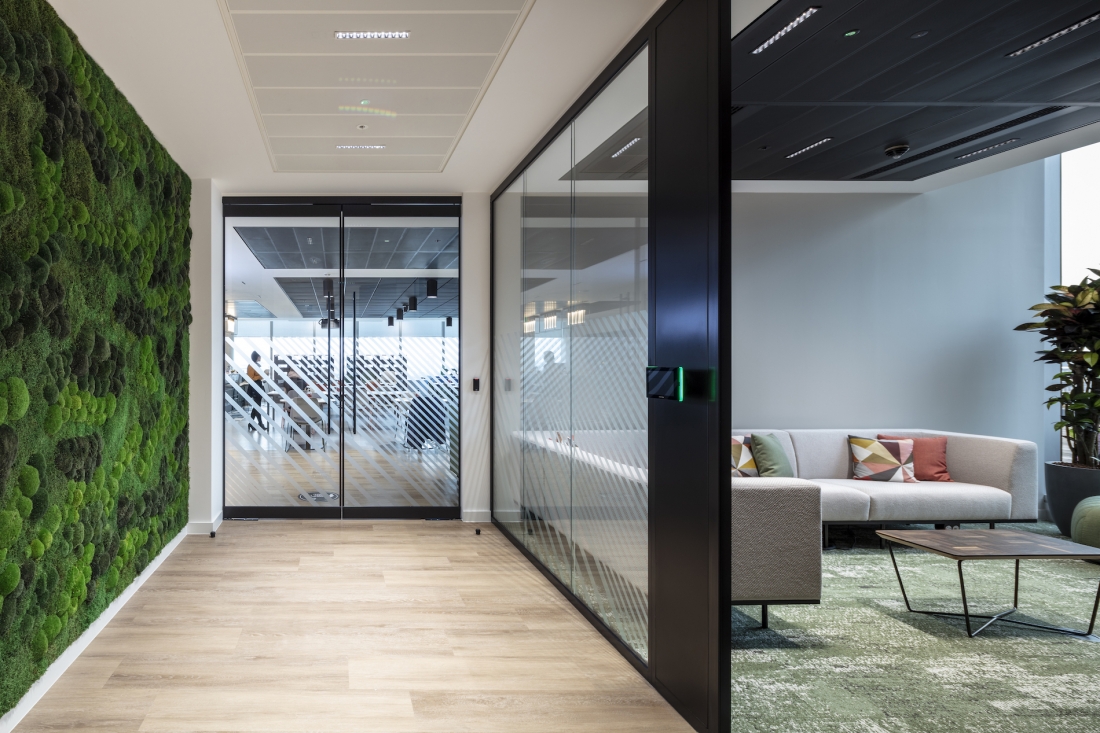 Are there any particular trends you're influenced by at the moment?
"The office space of the future is an exciting prospect – how will it change as a result of the pandemic? What will it look like? Questions being asked by many of our clients at the moment. We are working on ideas to help people transition back to the office – safety, comfort, hygiene are all paramount, but the aesthetics of office space should not be compromised as a result."
What are you currently working on?
"We have been working with a number of pharmaceutical companies recently which has provided us with an opportunity to create environments with both office and laboratory space.
"We are working on a project in Uxbridge which involves a new link bridge between two buildings providing us with an opportunity to introduce an interactive, social, coffee bar space creating a connecting environment where occupants from both buildings can relax, meet and socialise."
And what's next for Mansfield Monk?
"Getting back to our office! The team are looking forward to being together again to collaborate and inspire each other. We have adapted to Zoom calls but there is nothing like gathering around a big table with drawings, material samples and several cups of coffee to get the creative juices flowing."