Vibrant pops of colour and geometrics for Hyatt House, Tampa.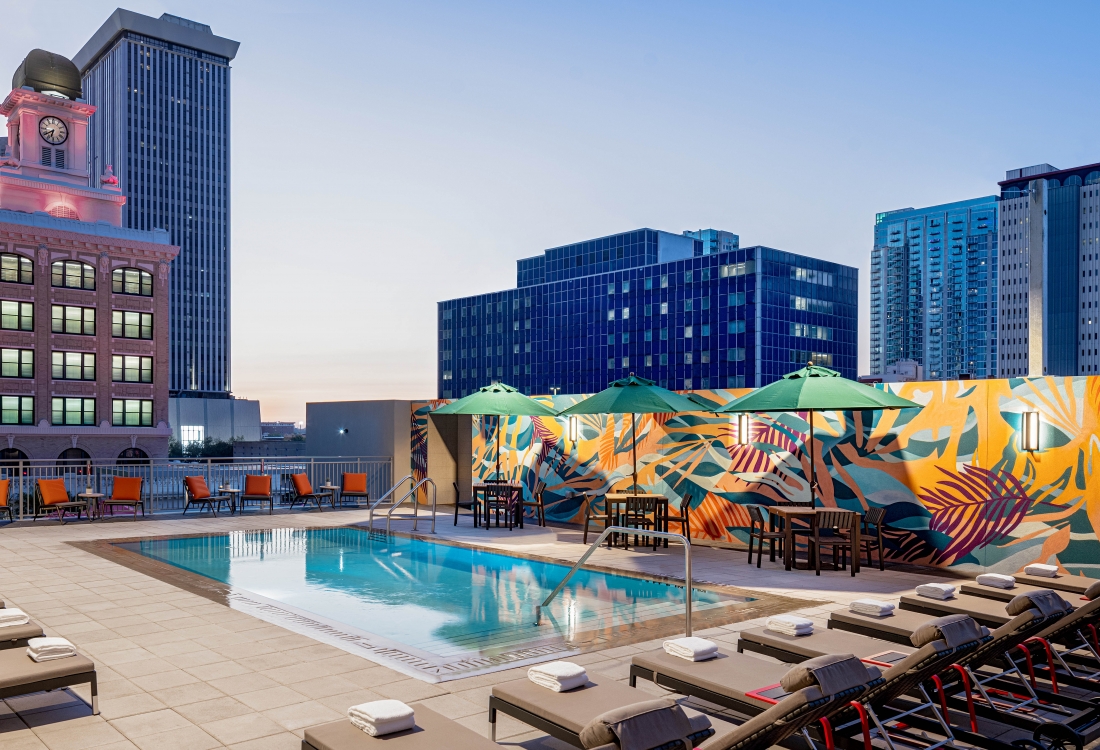 Stonehill Taylor has completed the interiors at The Hyatt Place/Hyatt House, Tampa.
Situated in the city's downtown, the hotel sits directly across the street from its historic City Hall. This new dual branded development encompasses the 230-room Hyatt Place and the 115-room Hyatt House, the latter which allows for extended guest stays - a sought-after option for those looking for a change of scenery.
The property also boasts 3,200 square feet of ground-floor retail space and 4,000 square feet of meeting space. All public space is shared by the guests of the two brands, and guest rooms are integrated throughout the new 17-story building.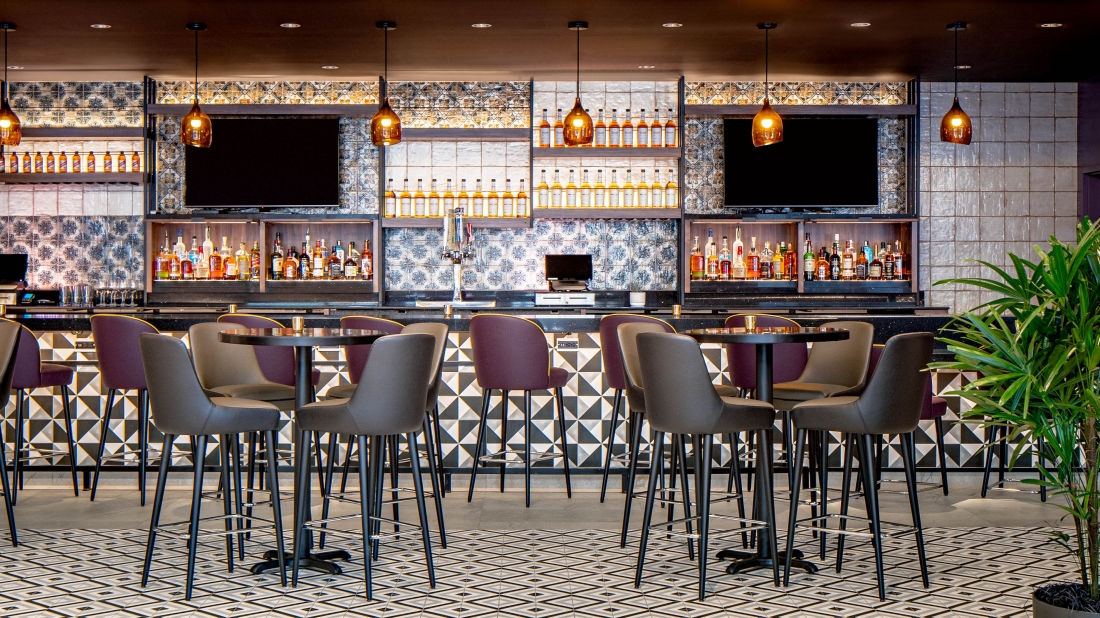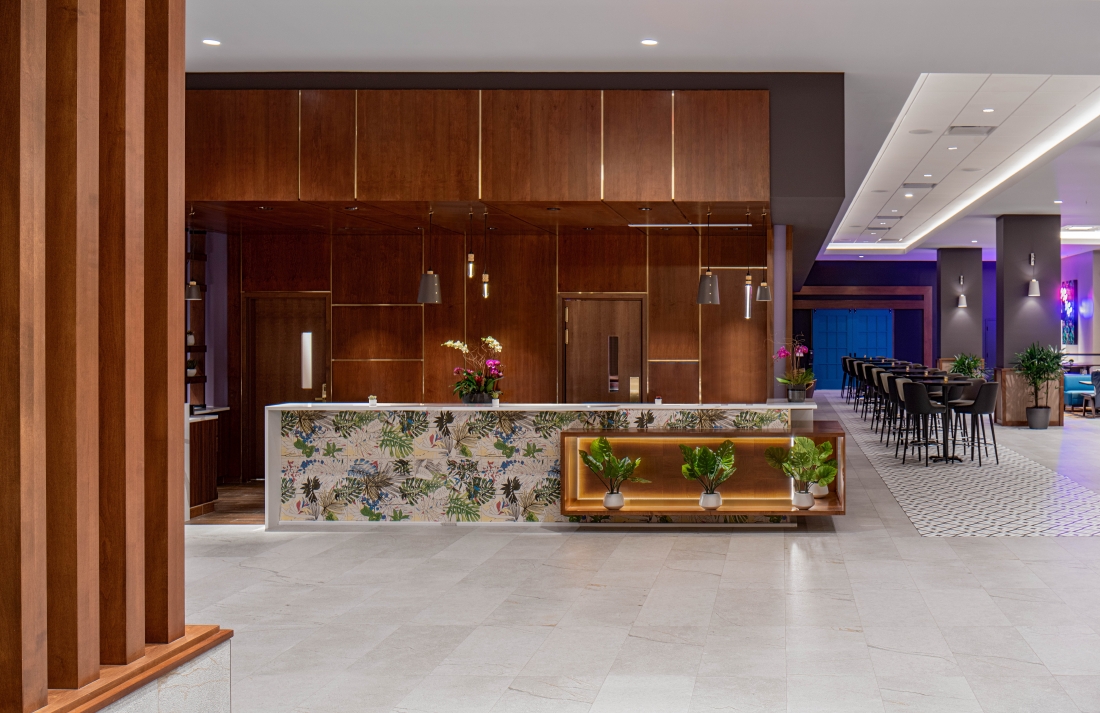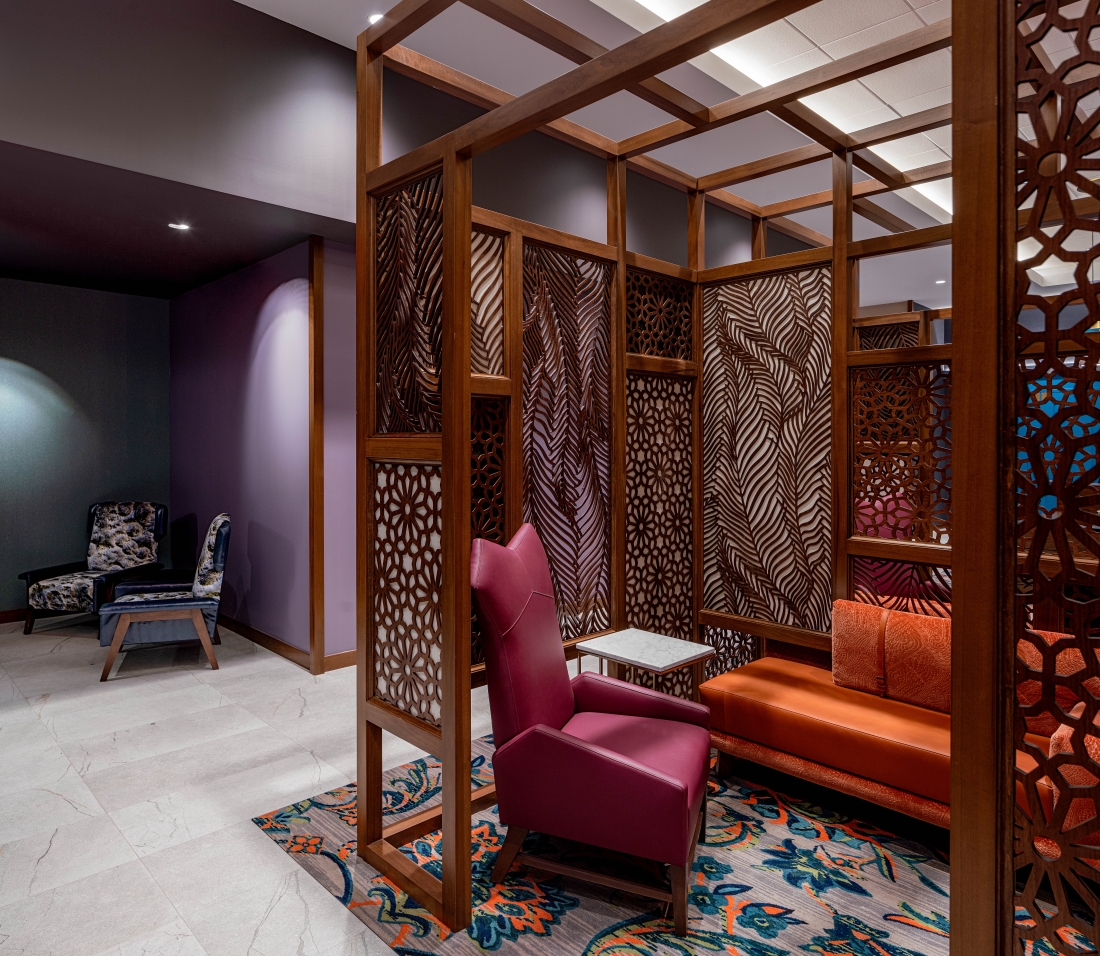 Stonehill Taylor was charged with the design of the guest rooms and public spaces. Using a complementary colour scheme of jewel tones and citrus shades, the hotel features bright, sun-kissed spaces, and high-contrast patterns that create an ambiance that is uniquely Tampa.
The design pillars explore concepts of indulgence; exoticism; and majesty—believed to capture the city's longstanding allure to travellers looking for a tropical, yet culturally diverse escape.
As soon as guests enter the lobby, they are greeted by an oversized gold textured piece depicting an abstract scene with birds and leaves.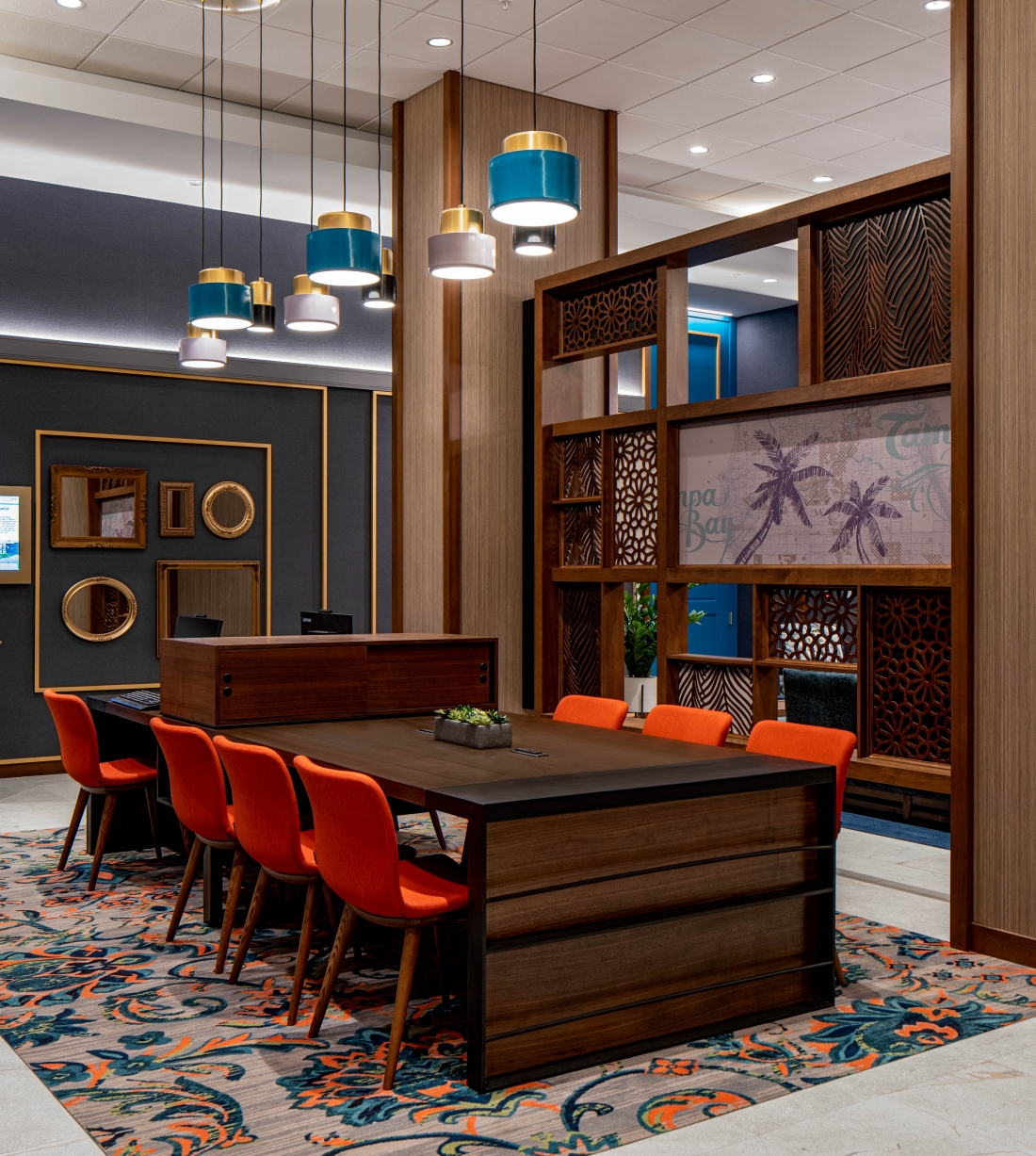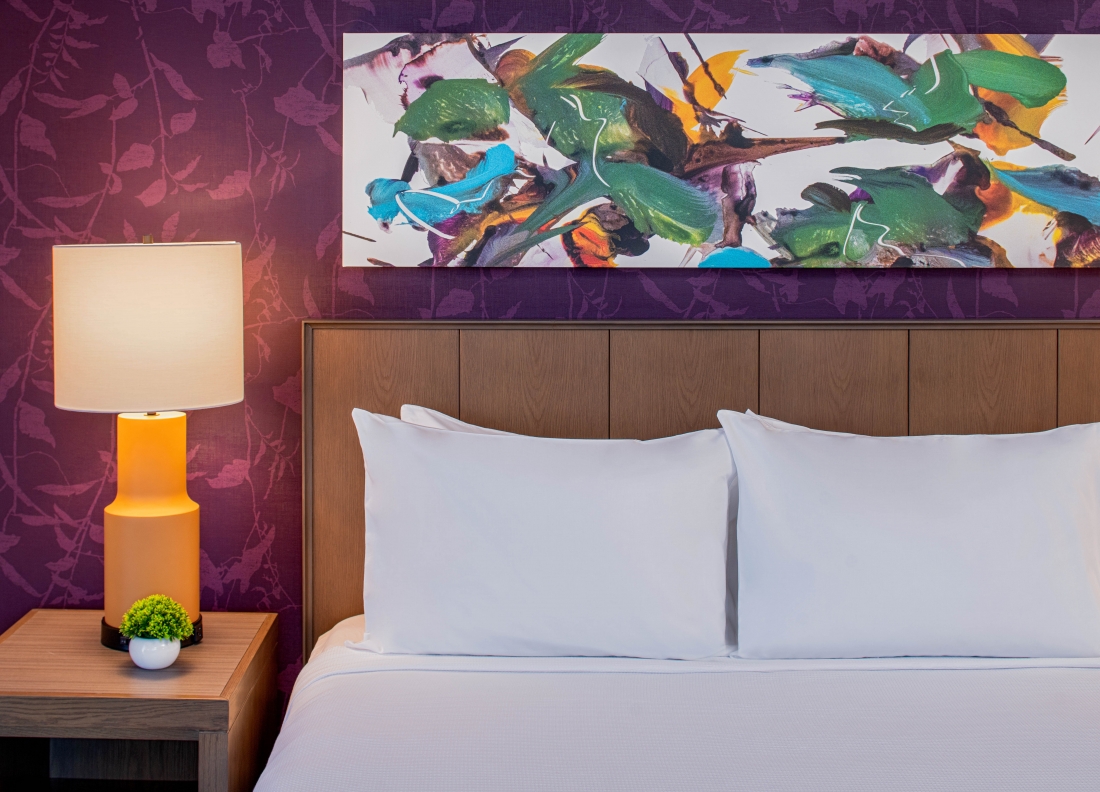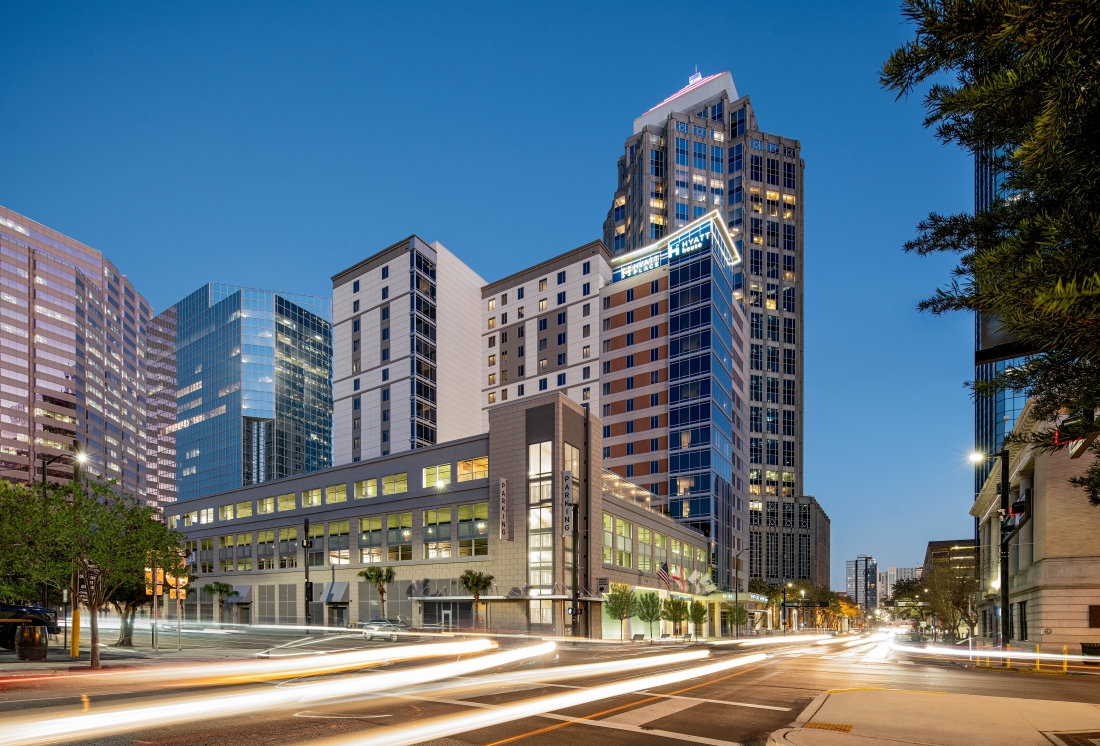 Panels line the wall behind the reception desk and feature tropical leaf-infused patterned artwork, while the reception desk is decorated in tropical leaf tiles. Adjacent to the reception area is a bar and lounge complete with a mix of citrus colours and blue tones.
The ground floor also includes a business centre with a gallery, pre-function space and several meeting rooms, while an outdoor pool with tangerine and lime-coloured furnishings and a fitness centre can be found several floors above.