Forging authenticity and artistry, Amtico's new Signature laying patterns put a spin on statement flooring.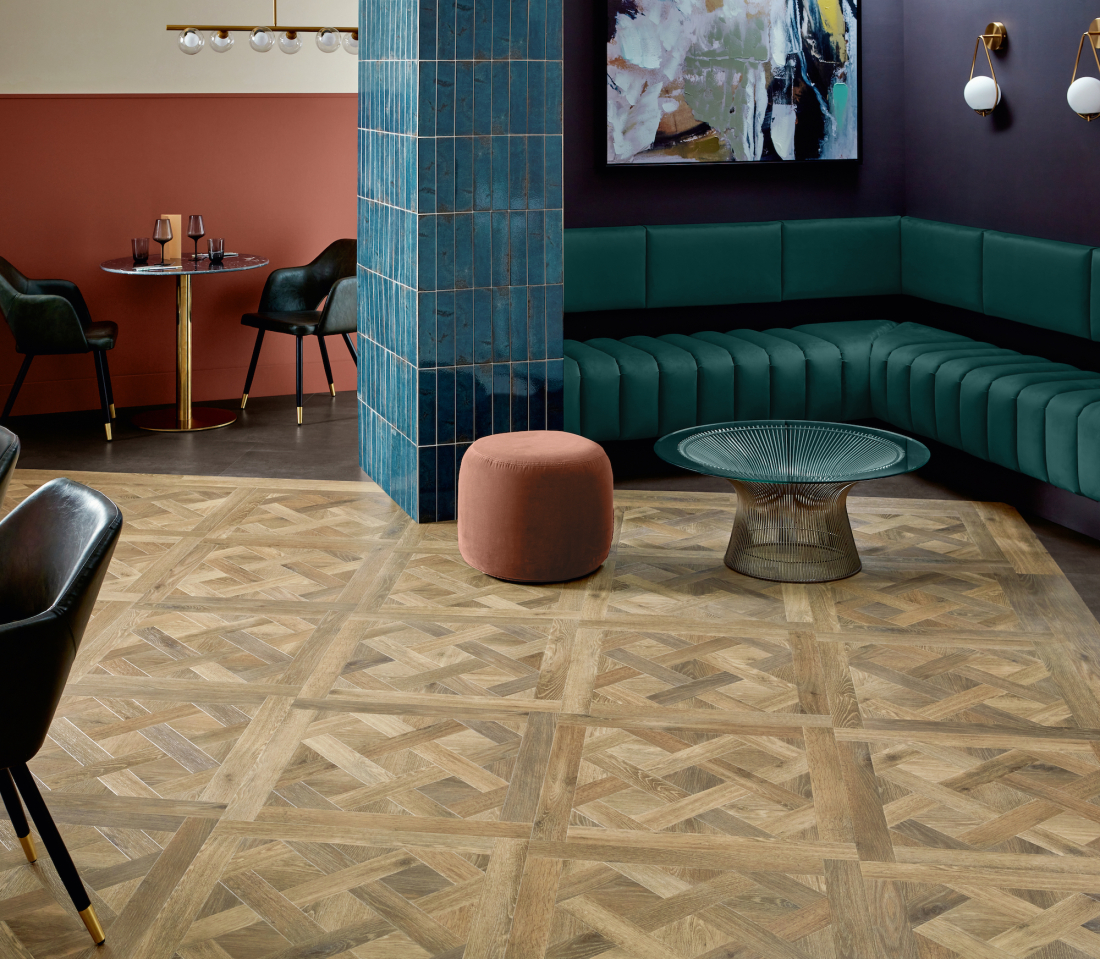 Type into any search engine - 'top flooring trends 2023/24' - and you'll be met with patterned floors as the number one result.
In light of the future-facing need for commercial and hospitality spaces to offer more than they ever have done before, both in the way of how they function, and their aesthetic appeal, it's perhaps not surprising that flooring options that also cover these areas are highly coveted by designers.
Though statement interiors are very much en vogue, there's another layer wrapped around form/function, and that's the need for spaces to feel authentic. In a post-Covid landscape, every environment that we inhabit must support end user needs on a physical and emotive level.
And this is particularly true in the hospitality sector. In a recent study titled 'What an amazing experience! The role of authenticity and engagement in upscale hotels', authors Filipa Rosado-Pinto & Sandra Maria Correia Loureiro explored how critical authenticity and engagement are to the overall hospitality experience. Their findings show that "the more authentic the hotel is perceived, the more engaged the customers tend to be." And a major contributing factor cited in shaping how authentic a space feels is its interior design.
With a balance of form and function, and authenticity at its core, Amtico has built on its flagship collection with the introduction of eight new laying patterns that accentuate the captivating details of the latest Signature products.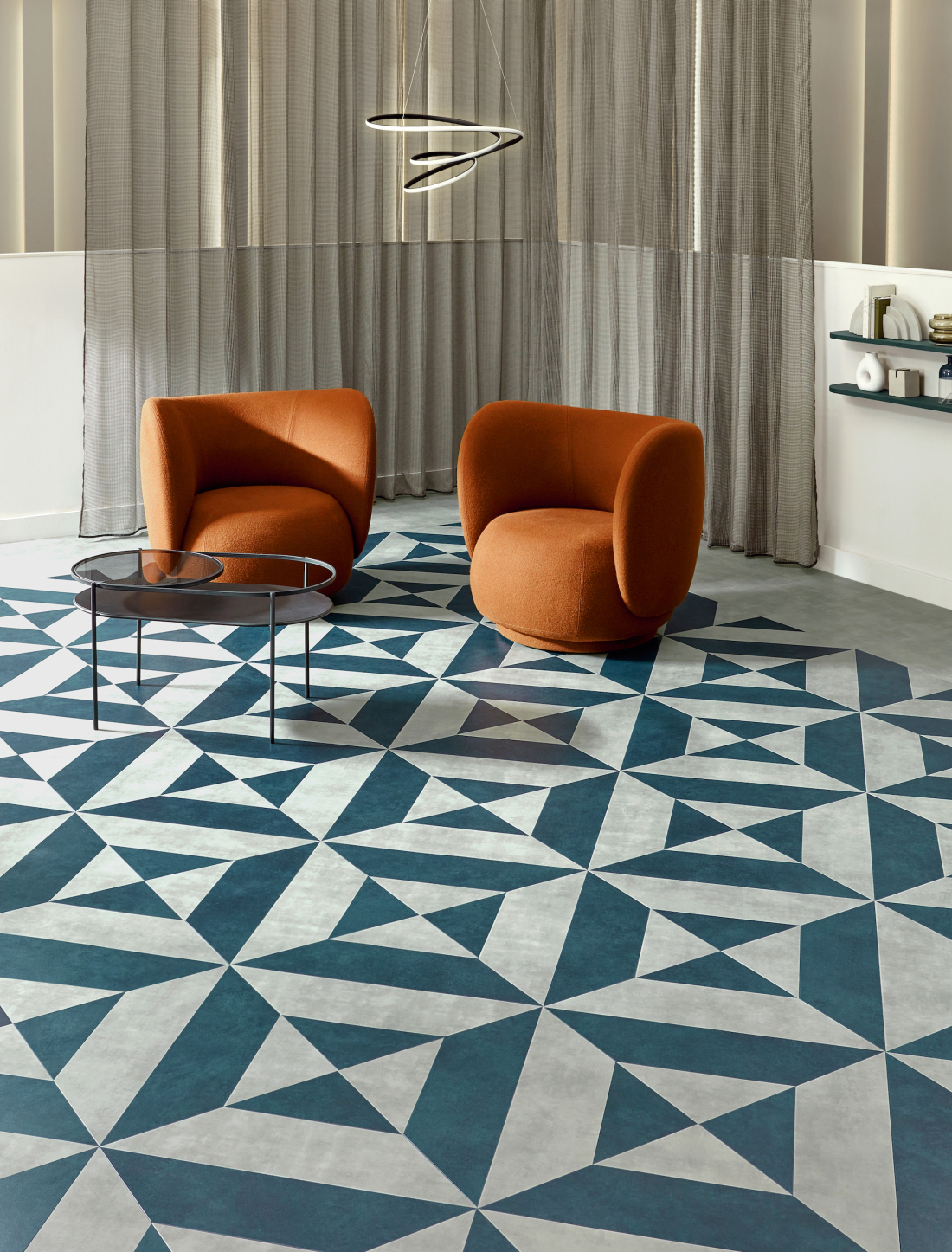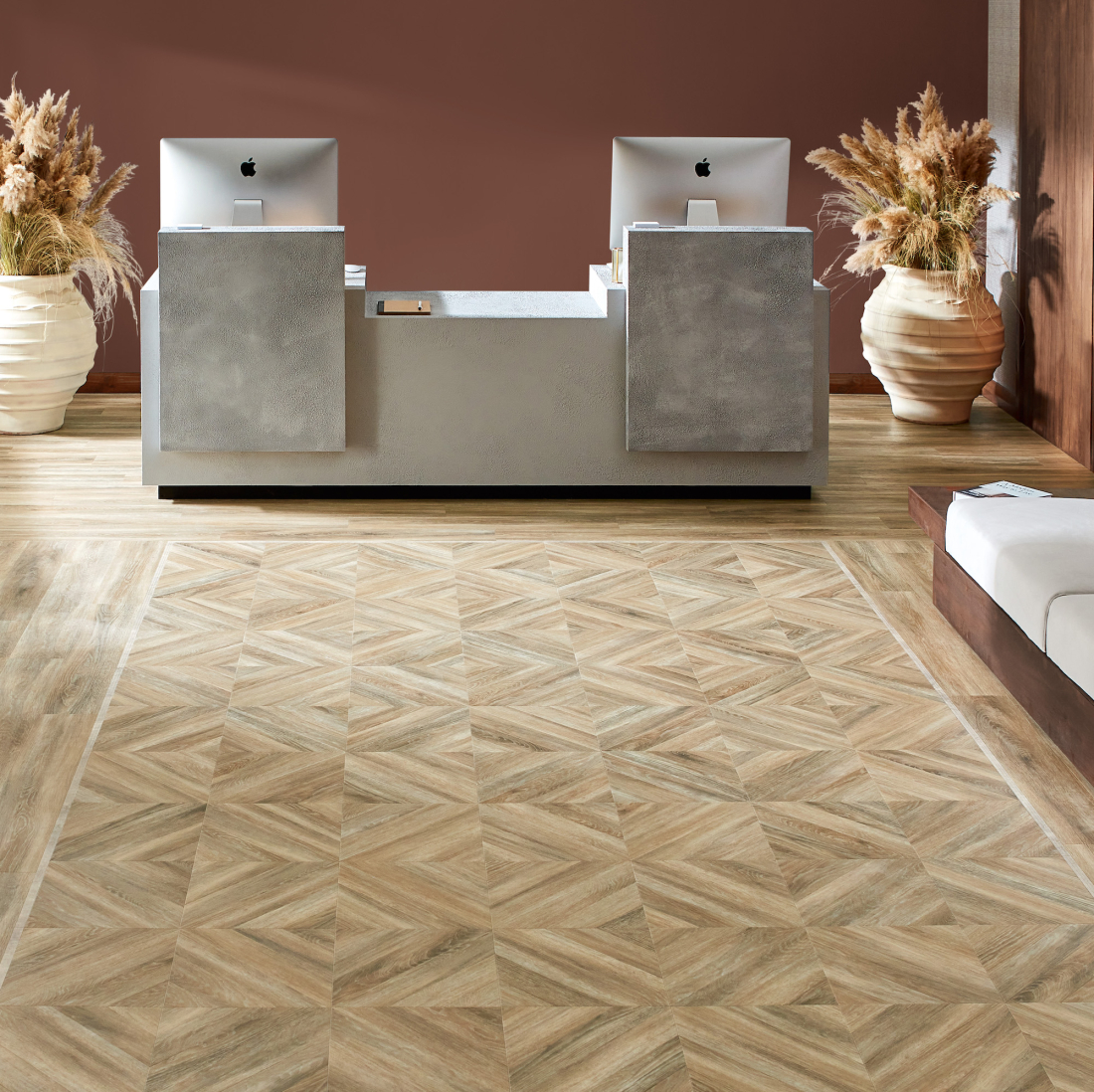 The versatile floor designs effortlessly transition between classical and contemporary, whether showcasing a traditional single-coloured wood design or combining subtle stone hues.
Signature's new laying patterns are rooted in timeless allure and authenticity to create commercial spaces people can truly connect with. The versatile Wood designs can be used to enhance the features of a character building or bring a luxurious feel to modern projects.
Gable Parquet, with its artistic interpretation of the spliced wood trend, redefines the familiarity of parquet with dramatic directionality in a single-coloured wood.
Versailles Parquet dances between residential and commercial, having been inspired by the opulence of the Palace of Versailles with a luxurious and grand twist on Amtico's existing Basket Weave laying pattern.
The new Stone laying patterns support designers in creating everything from retro-inspired settings, through to industrial aesthetics. Gatsby Square reflects the spliced wood trend but with chunky tiles to evoke the authenticity of a weighty stone finish.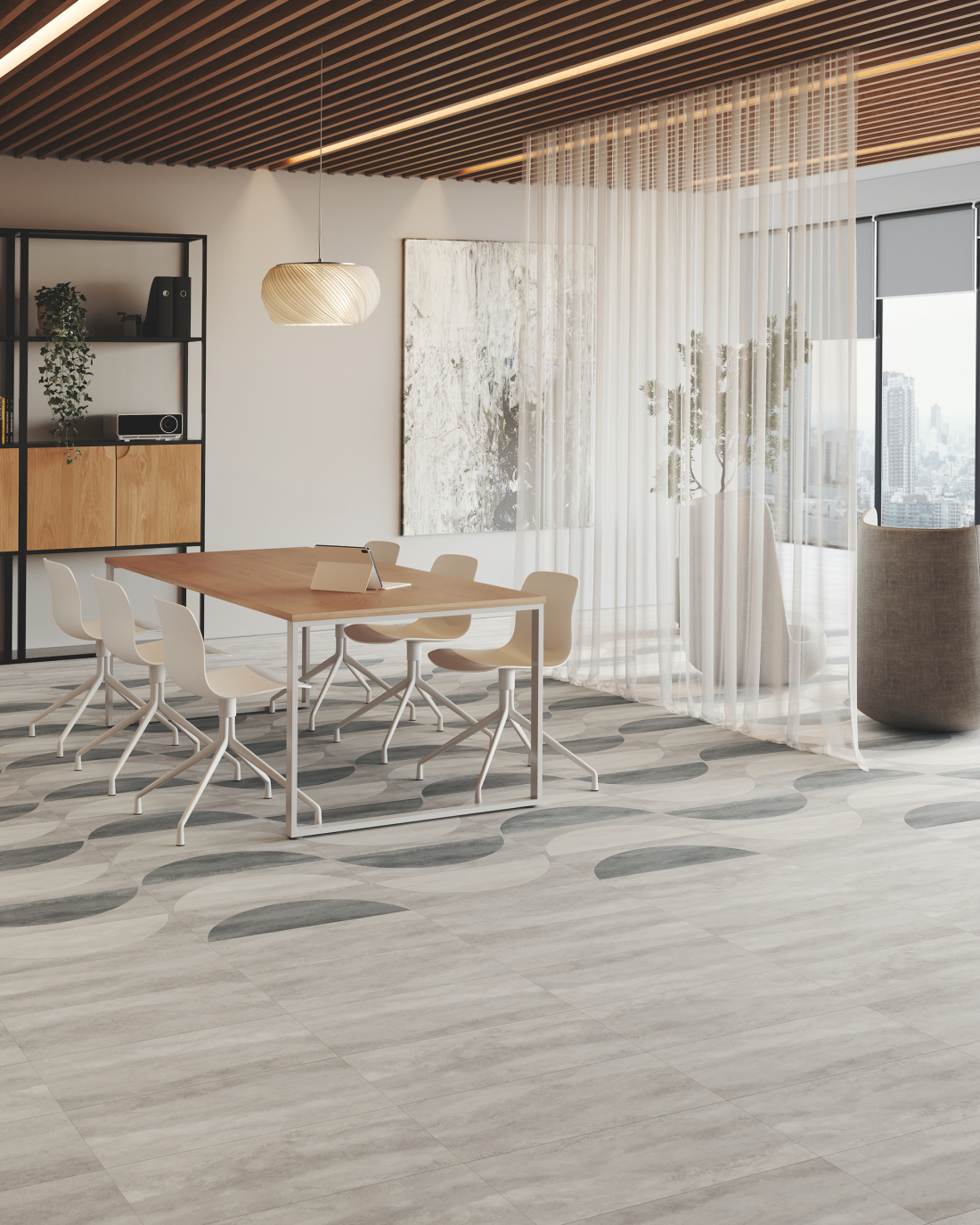 Amtico's in-house design and manufacturing team have also created two mesmerising semi-circle laying patterns – Lune and Arc – with eye-catching curves and bold shapes intricately cut from LVT. Lune, available in Small and Large, dazzles in Marble or adds a bold pop in the new Colour Edit palette, while Arc features softer waves and organic curves that complement the sector move towards healing spaces in workplace design.
In addition to creating products with unparalleled form, Amtico Signature LVT flooring has stellar functionality, featuring a durable 1mm wear layer, a 20-year commercial warranty and antimicrobial protection against bacteria and viruses. Made-to-order in Coventry, Signature can also be specified as 36+ safety flooring, with Acoustic impact sound reduction backing or with Amtico's bio-attributed PVC option.
To find out more, visit amtico.com/commercial.