Sublime Living Colours through Kasane – the language of Japanese colour combinations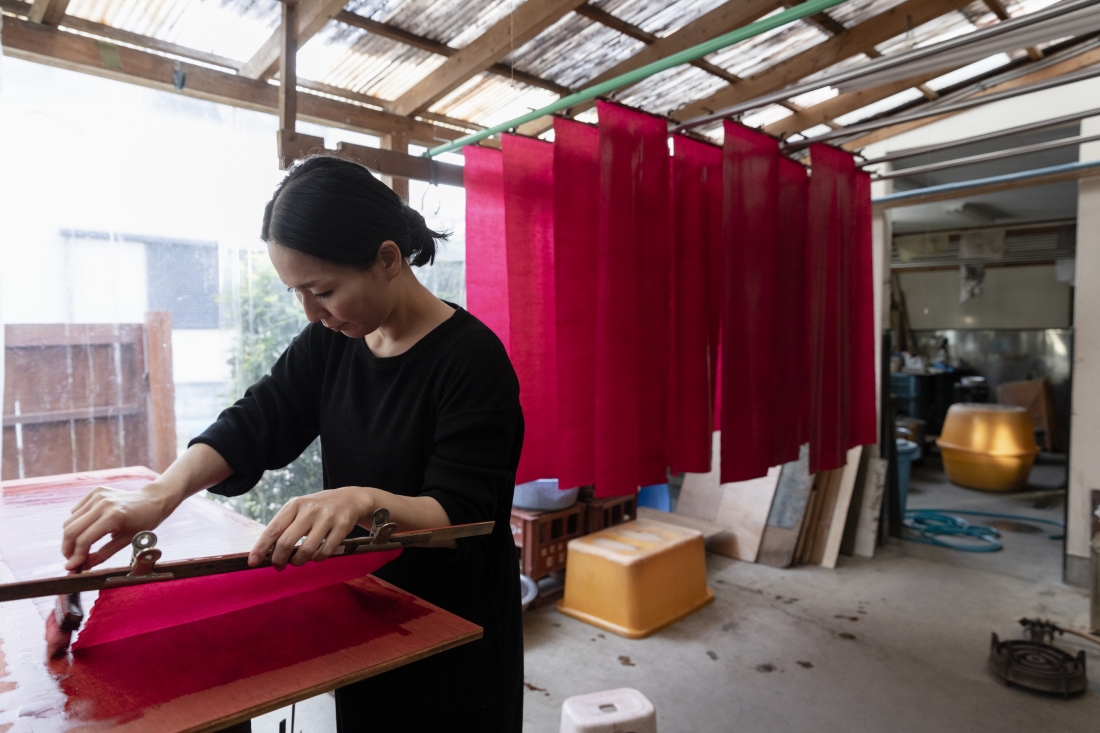 Japan House London is hosting an exhibition focusing on natural dyeing techniques and the age-old art of Kasane, the creation of Japanese colour combinations.
Running from 5 April until 19 May 2019, it will reveal the Japanese appreciation of colour and sensitivity to the changing seasons, shining a spotlight on the guardians of this tradition.
The show will focus on the work of the Yoshioka Dyeing Workshop in the ancient capital of Kyoto. Master of colour Yoshioka Sachio is the 5th-generation head of the 200-year old family-run company.
On taking over the business, he abandoned the use of synthetic colours in favour of plant-based dyeing techniques. In recent years, his daughter Sarasa has taken a leading role in the running of the workshop, continuing her father's work to preserve and cultivate the hand-dyeing tradition.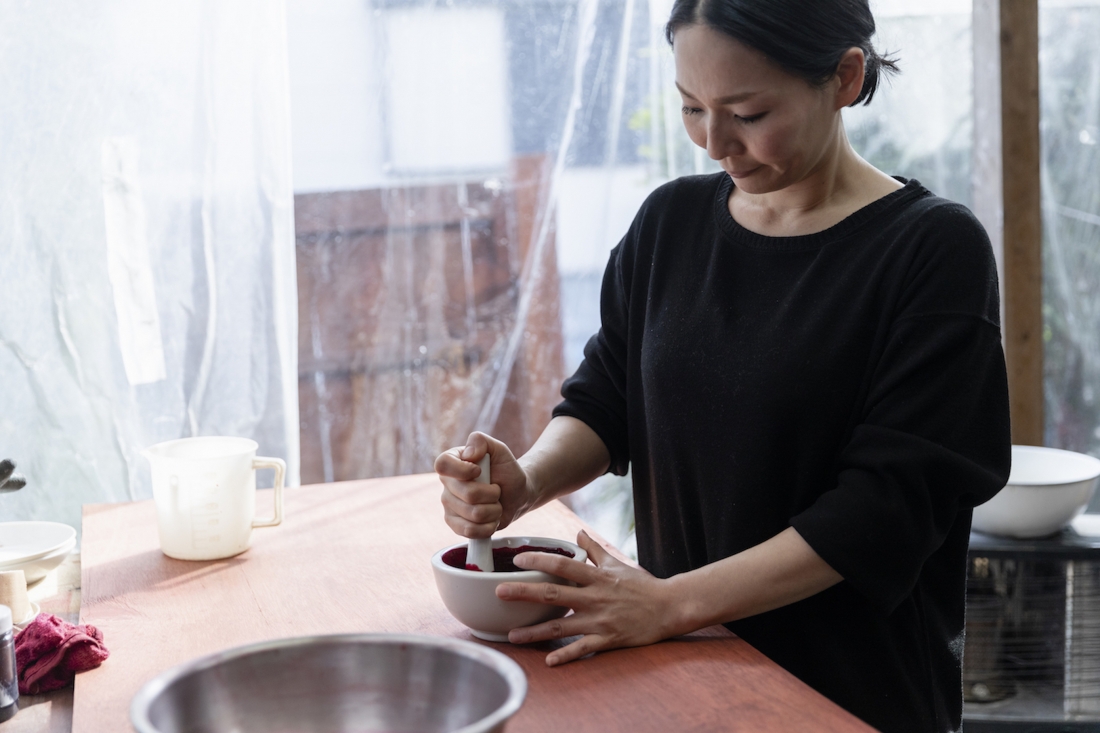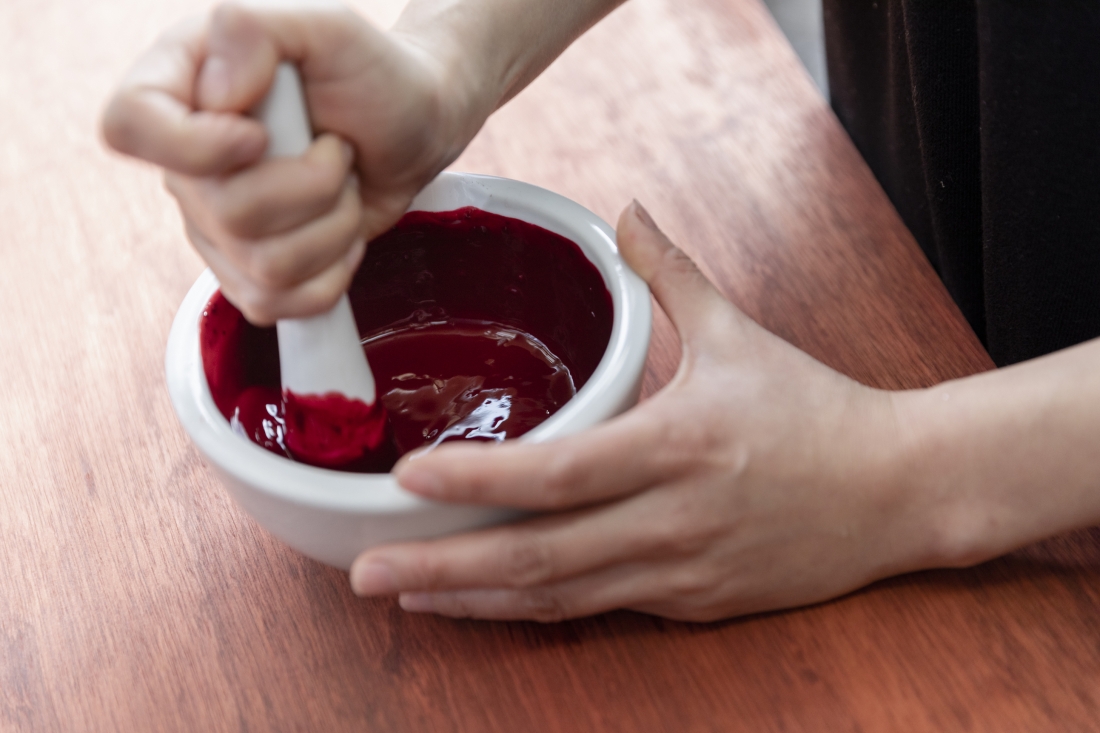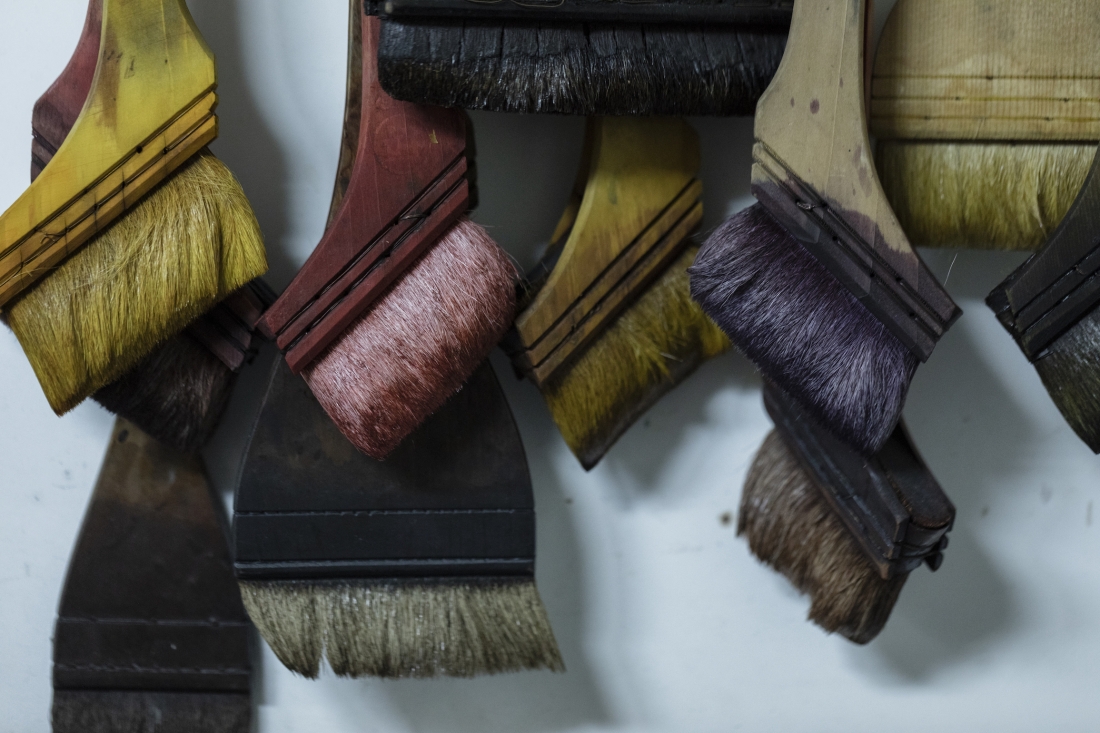 Visitors to the exhibition will enter a forest of colour – a series of ceiling-high installations of silk – each one communicating a specific seasonal message.
The exhibition will recreate the language of Kasane, a concept of layering colours first seen in the court fashions of Heian-period Japan (794-1185 CE) which still resonates with Japanese sensibilities today and the desire to reflect the changing seasons.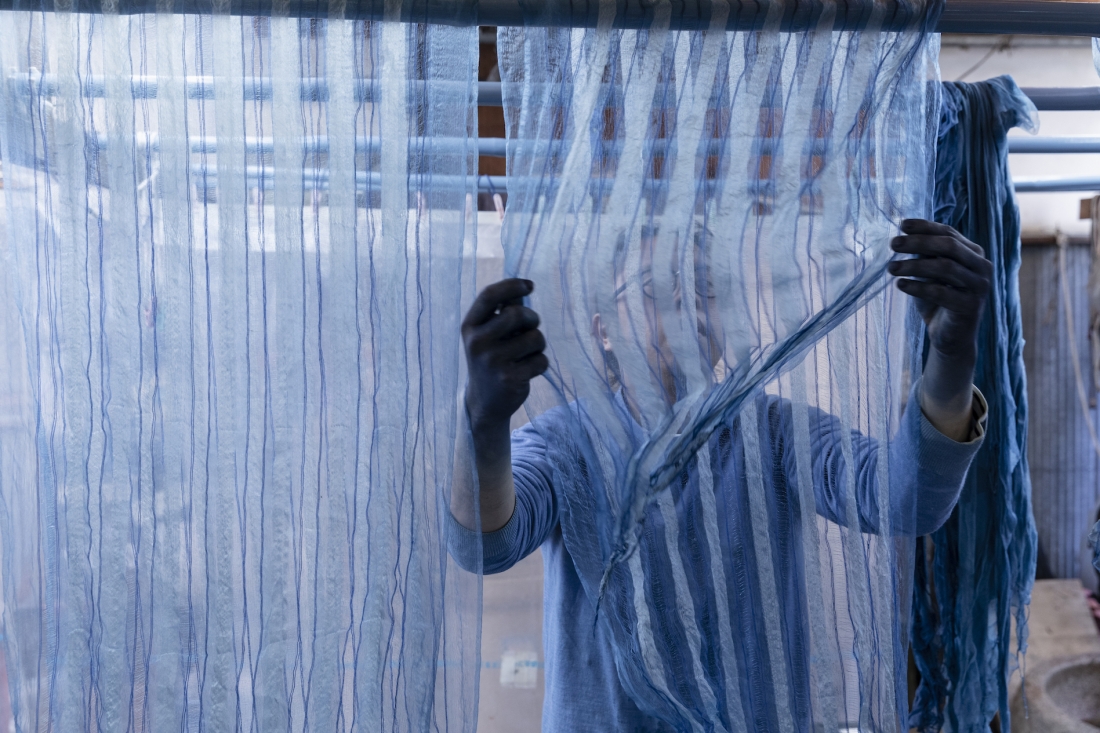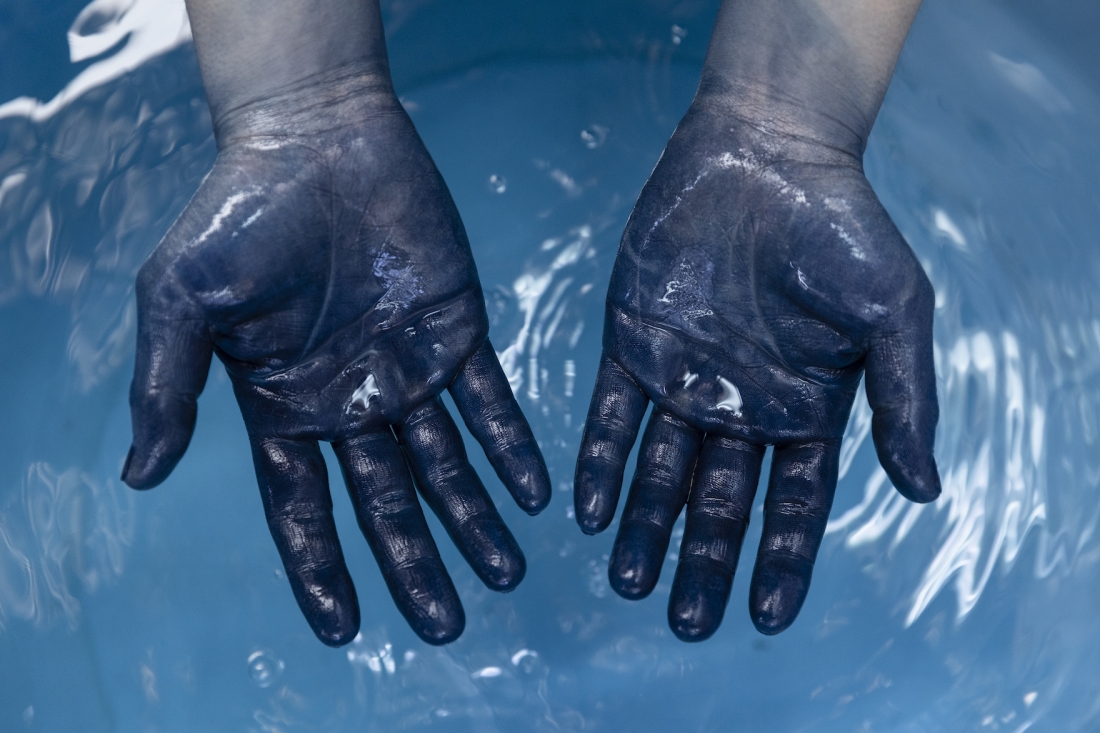 From light cherry blossom pinks to deep shades of indigo, Japan has a long history of using vivid colours. Using pigments harvested from the natural world to draw rich colours from his immediate surroundings, Yoshioka has embarked on a quest to revive Japan's historic colours and methods of making.
With the help of pre-19th-century historical documents and textile samples to recreate the palette of the Japanese court, Yoshioka's work has revived this age-old craft from the brink of extinction.
The show at Japan House London explores the colours of Japan, and introduces visitors to the details of the dyeing process, alongside Heian-period literature, the ancient concept of Kasane and the central role that the Yoshioka textiles play in Buddhist ceremonies.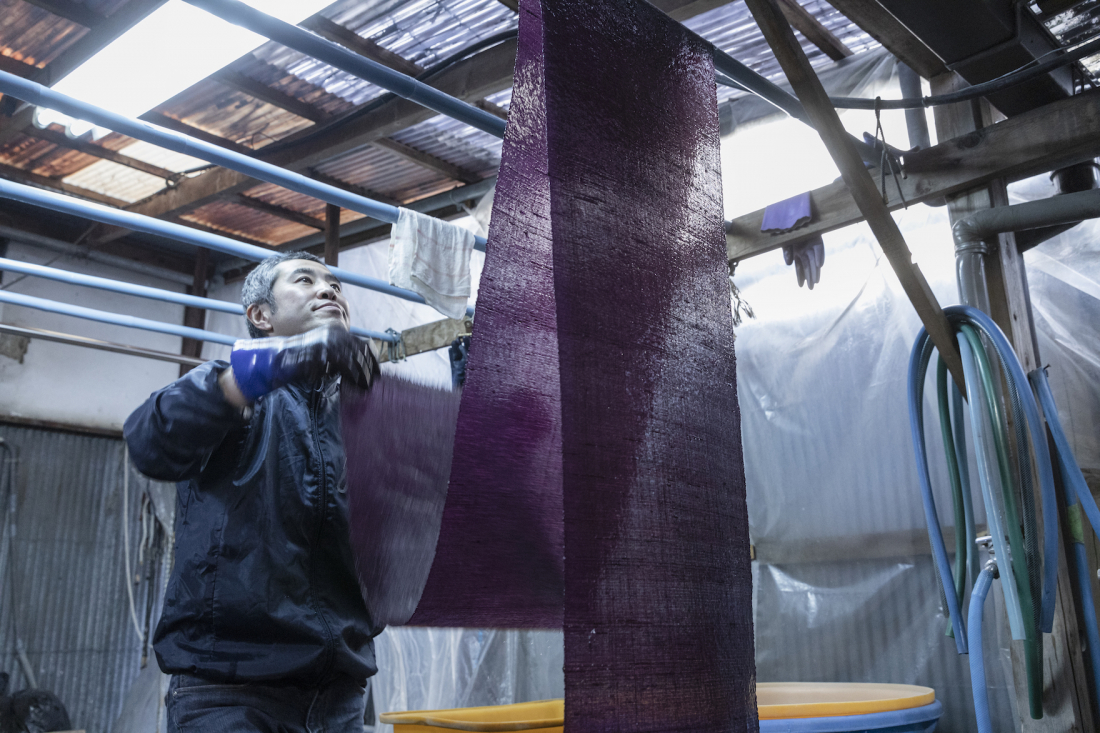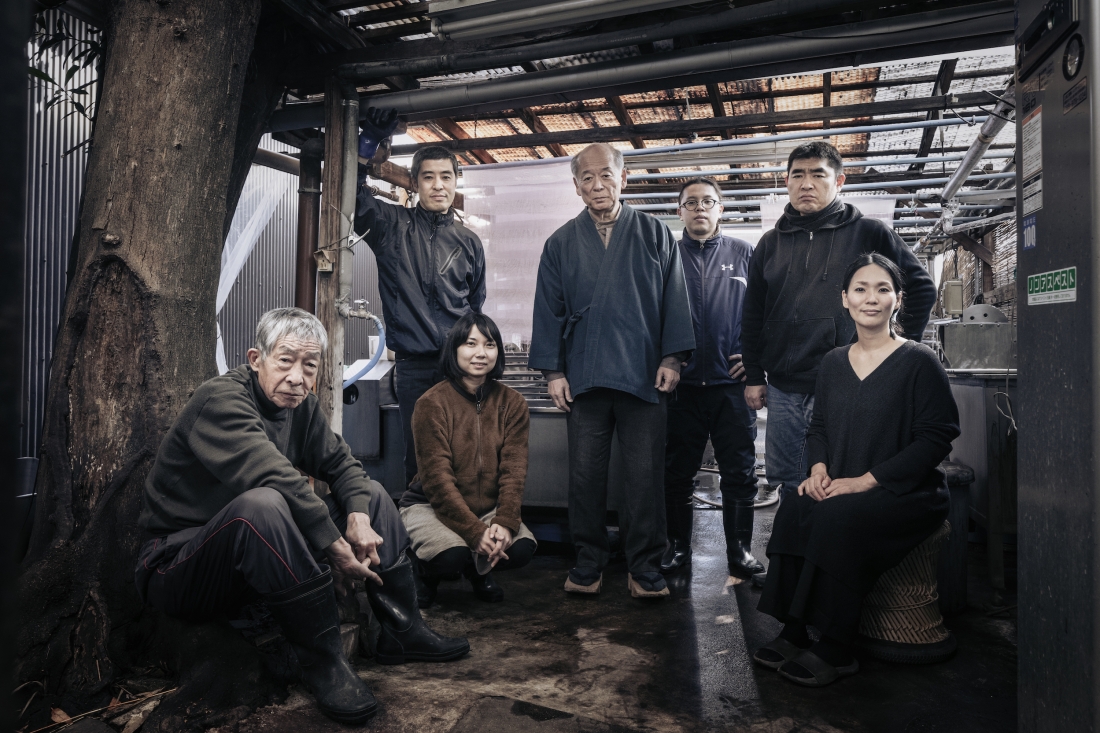 A special display of dyed washi (Japanese paper) takes inspiration from the Heian-period novel The Tale of Genji and its depiction of the lives of courtiers during the time. Highly celebrated for its classical art, poetry and literature, members of the historic court were expected to write and exchange poems between lovers on specially dyed fans or elaborately folded paper.
Coinciding with London Craft Week (9-13 May 2019), Japan House will be hosting a series of themed events; further details to be announced in the coming weeks.