Oasis Plants brings show stopping sustainability to London's flagship Adidas store.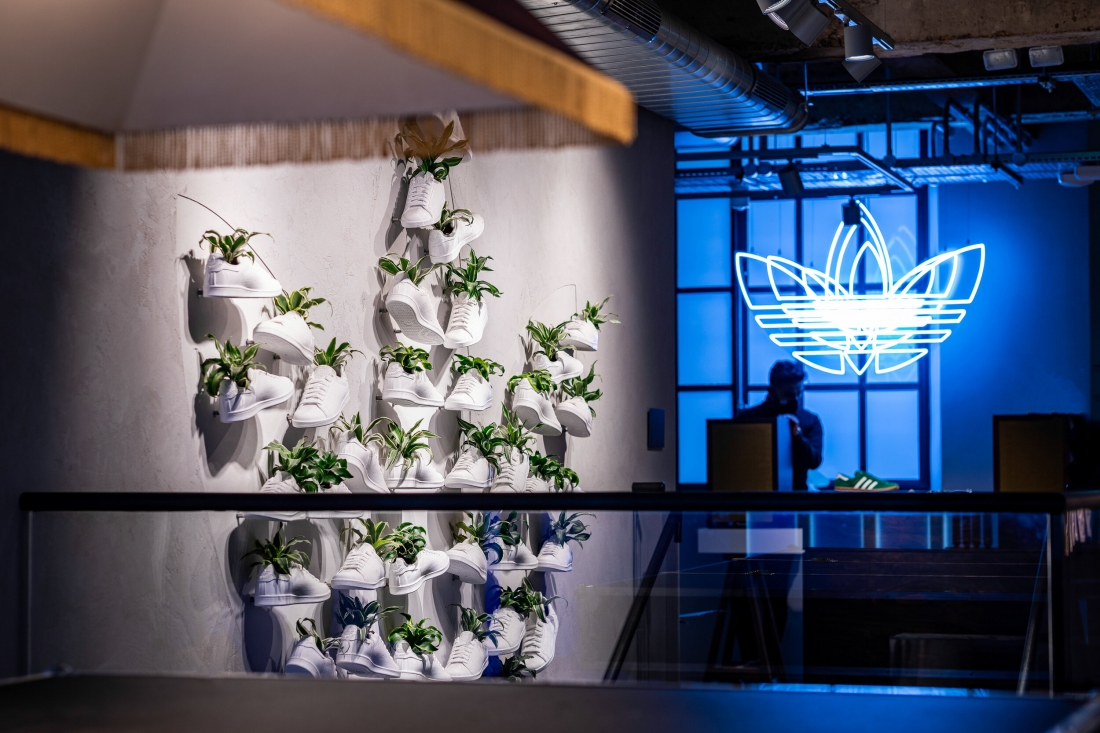 In October, Adidas opened its flagship store – a 'Home of Originals' offering some of the brand's most exclusive product releases.
Reinforcing the brands commitment to sustainability, the store has been created with BREEAM certified materials, alongside the reclaimed wooden flooring and up-cycled furniture.
In a nod to the brand's vision to be carbon neutral by 2050, Oasis Plants worked with the designers to create an eye-catching Stan Smith 3D printed trefoil mural containing living plants.
Chis Walsh, VP Brand adidas, North Europe, said: "The new adidas Originals flagship is one of the best expressions of our brand, combining creativity and sustainability with commerce, and creating a Home of Originals for London Creators.
"The store will become the destination for the most in demand adidas Originals product in London, and we look forward to joining the Carnaby neighbourhood in welcoming our adidas consumers and community".