Morten Linde of STUDIO YOLK on design narrative, rethinking creativity and family collaboration.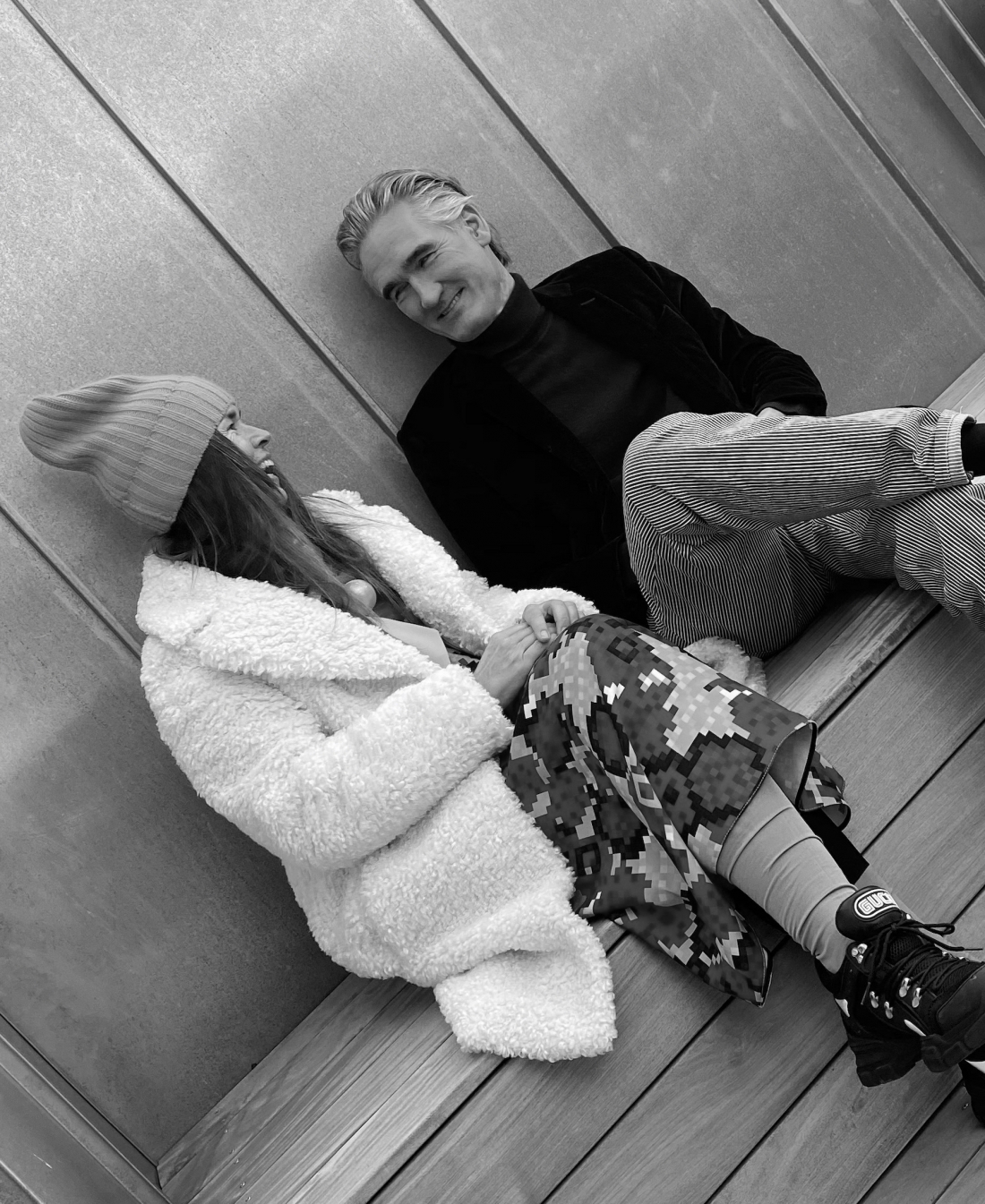 STUDIO YOLK is a family based art and design studio founded by Pernille Iben and Morten Linde.
Their shared interests, professional backgrounds, love of materials, aesthetic sensibility, creative urge and curiosity is the basis for STUDIO YOLK. So far, two of their three children - Amanda and Carl Otto Linde - are active members.
With such a fascinating story, and a beautiful selection of products that stopped us mid-Insta scroll, we were keen to catch up with Morten to find out more about the unique studio.
STUDIO YOLK is a "family based art and design studio" - sounds interesting! Can you tell us more?
"Yes, we are a family based studio. Pernille and I have lived together for 35 years and two of our three adult children are involved in YOLK. Pernille, Amanda and I are from the Royal Danish Academy of Design in Copenhagen. Carl Otto lives and studies at Gerrit Rietveld Academie, fine arts in Amsterdam. We do hope our youngest daughter will join us if she wishes.
"Our professional disciplines range from product and furniture design, visual communication, fashion and art. We work individually, interdisciplinary and we work close with skilled craftsmen."
What's the main aim of the studio? Who are the pieces designed for?
"There is a story and thought within each object, something that has taken or takes place or has roots from the inner depths. Both Pernille Iben and I are psychotherapists in addition to our professional background from the Royal Danish Academy of Design in Copenhagen.
"We are curious to explore external and internal conditions that unfold in the present and that create a relevant debate across communities, genders and cultures. Our objects are made for those who find this interesting."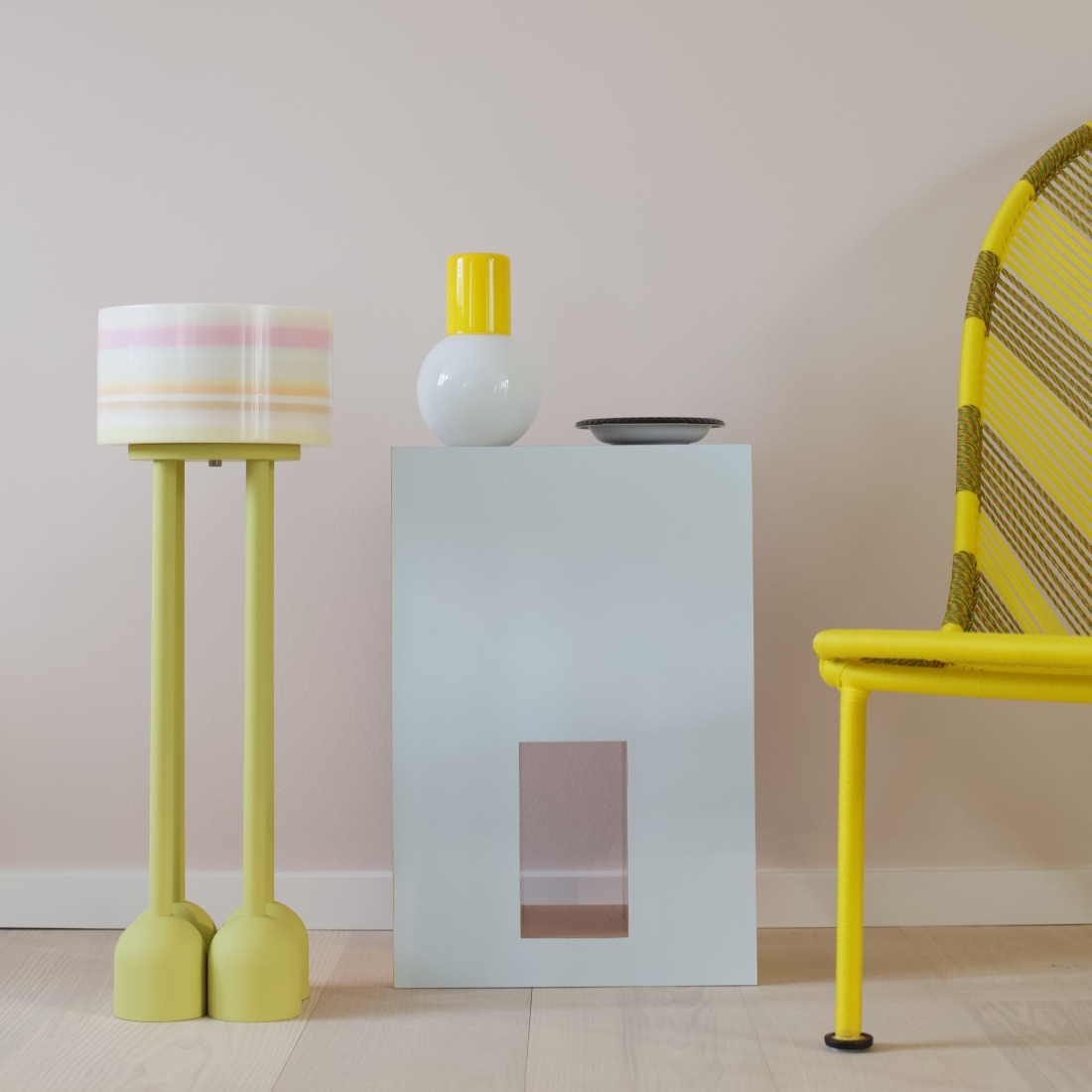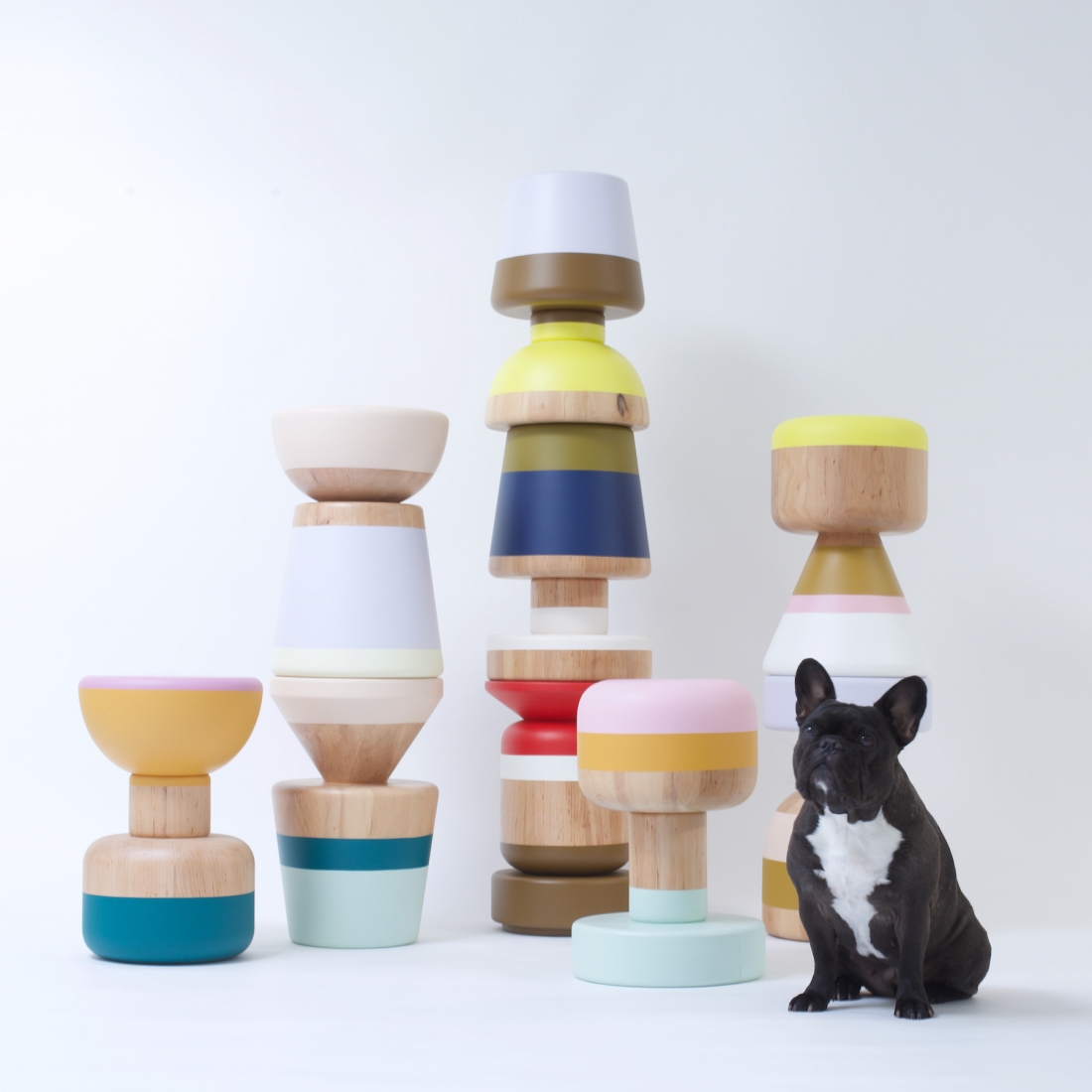 Can you talk us through your creative process?
"I haven't been able to answer this question and have been trying to find out why. There is no correct answer. There is no straight road. Or one way. The thing is I can't define a process for creativity. It varies all the time.
"I will give you an example. Some years ago my wife and youngest daughter came to me and said they had decided we should have a dog. I was kind of okay with the idea and imagined myself walking with a beautiful and majestic dog. A mix between a leopard and Concorde. But they both insisted on a French bulldog.
"I said all right and at the same time I told them both that I did not want to have anything to do with it. Especially not walking with it. I had a feeling it would be bad for my design image. It probably would even ruin my career. They did not care and had already fallen in love with a small Frenchie, despite my warning.
"When the puppy finally moved in I agreed with myself that this small creature was really not an ideal piece of design. However, after a couple of days I found myself smiling whenever I looked at her. Her ears and body in general – a mix between a chimpanzee, a rabbit, an old dresser and a cat. She looked so strange.
"This made me rethink – what if I could design something that makes others smile, think or wonder. This was the creative process and how we found the design language for YOLKS LOLOes. So I guess that you never know where to look - you just have to be open and grab the possibilities when they come your way."
The material and the way the material is processed is incredibly important in creating the story and understanding of what we try to communicate in our objects.
Do you have a favourite material to work with?
"We don't have a favourite material. We choose the material that fits the object and the story the best.
"Because our professional disciplines range from product and furniture design, visual communication, fashion and art, we have a big knowledge of different materials and production methods. And we are curious too in finding new materials and combining these with perhaps something familiar."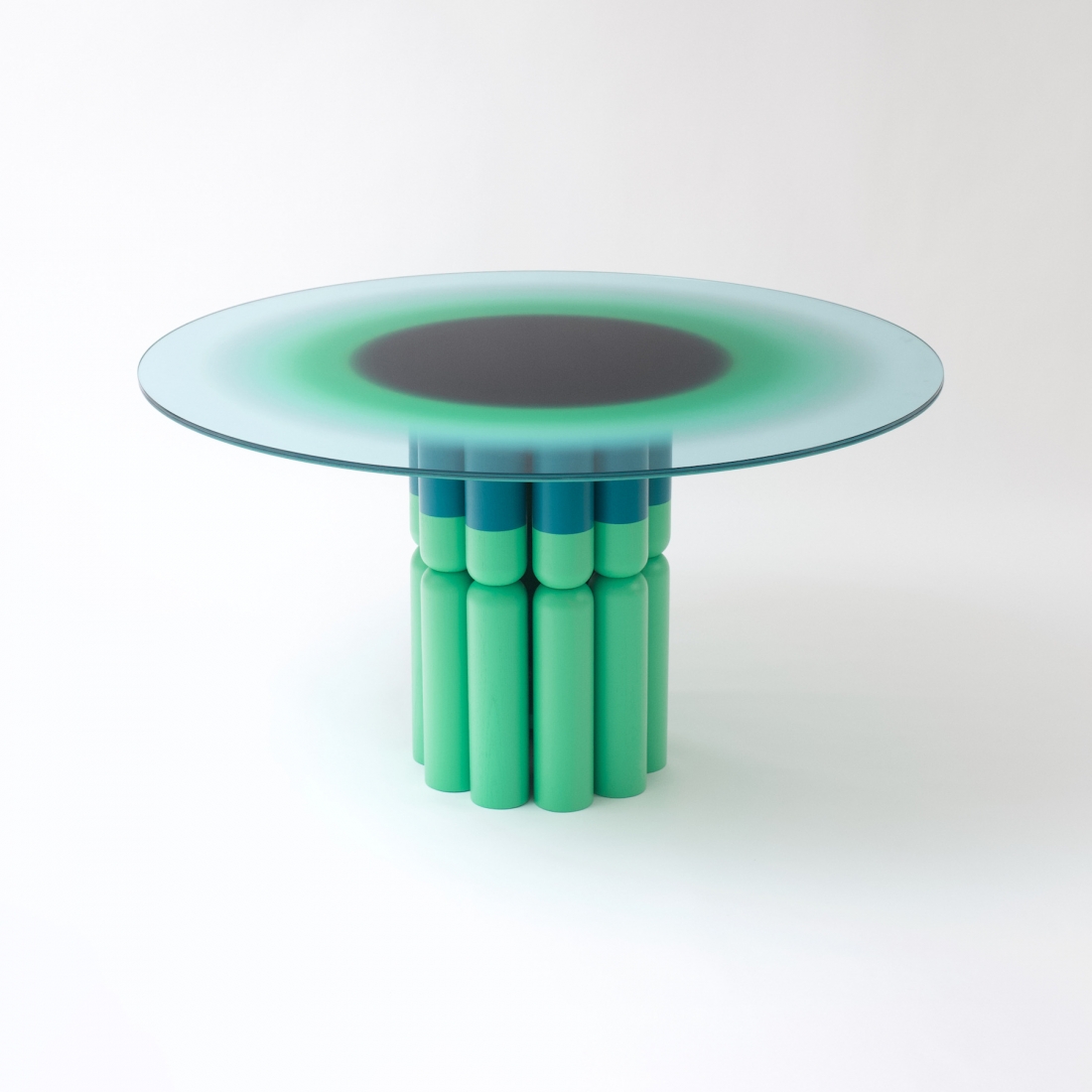 In your view, what constitutes 'good design'?
"At STUDIO YOLK everything we craft, create and design is one-off and handcrafted.
"Through our design and art, we express emotions, conditions and stories. Narratives that we would love to evoke something in the viewer's interior. We are driven by narratives where the question is open and for mutual exchange. Or even just for a good laugh."
Does form follow function, or vice versa?
"No. I believe it is an old fashion way of seeing design and it will have too many limits in how we express ourselves. At YOLK, function is therefore not a top priority and we welcome it if it is there. At YOLK, form follows emotions, imagination and storytelling."
You're based in beautiful Copenhagen. How would you describe the creative scene?
"It is difficult to see the creative scene these days. Before Covid there was a lot of creativity in food and restaurants, fine art, film, architecture, but I am not sure what is going on now. I know that we need culture and creativity more than ever before because of Covid.
"Art and culture are a breathing space for mankind. It should be a playground and filled with joy and engaging people cross background, age and languages. I think we are not typically Danish in our expression. Both because of the way we use colours and form, and because we have a story in every piece."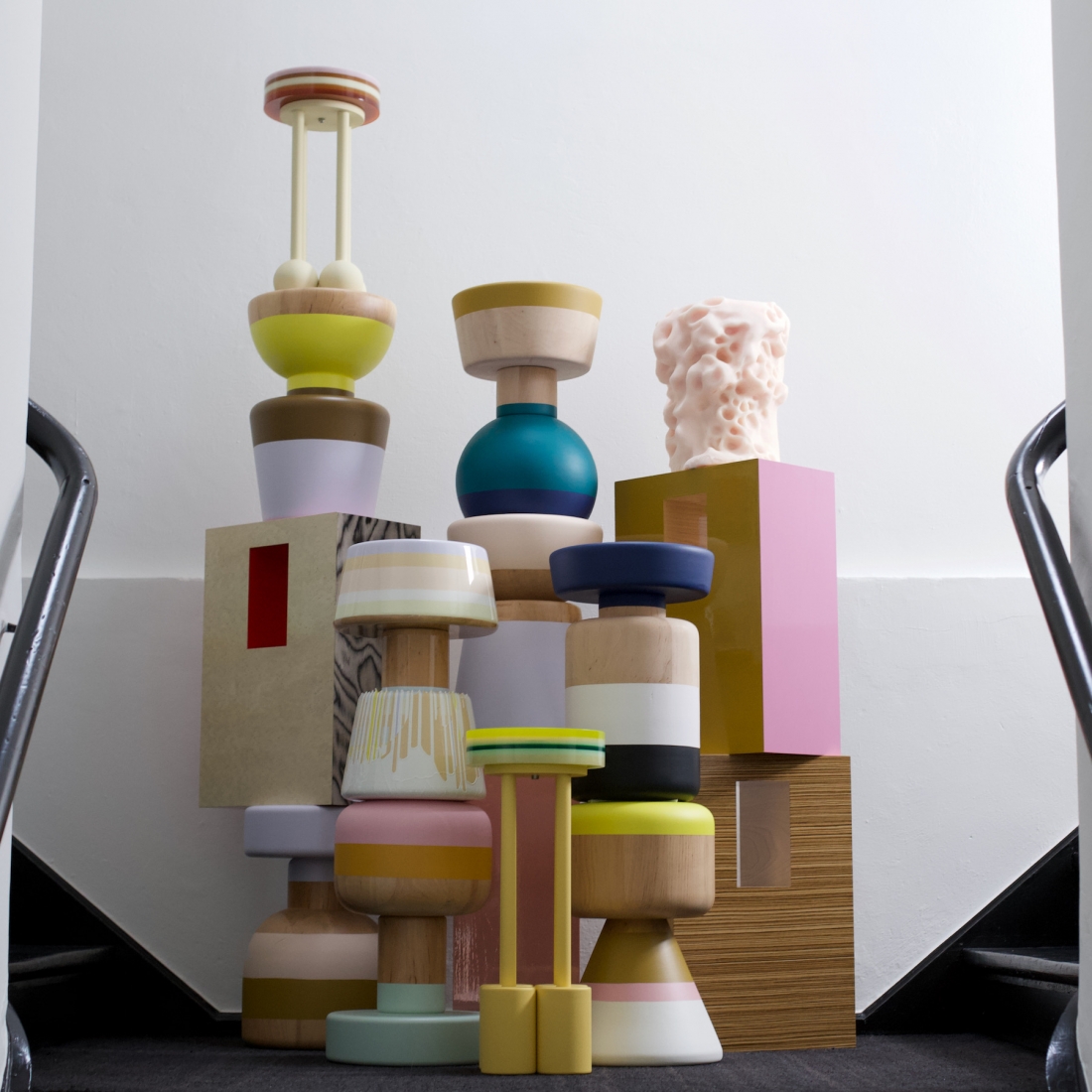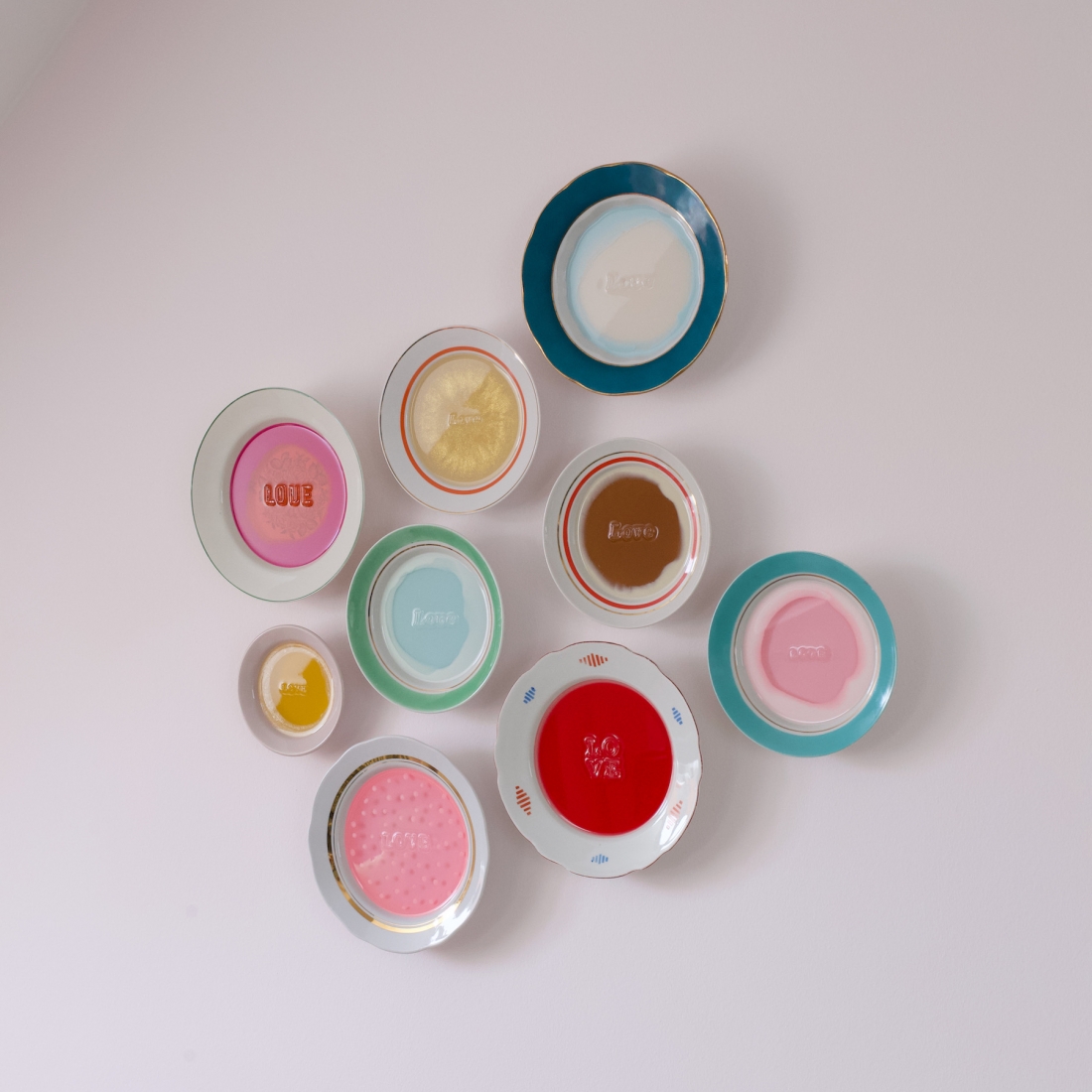 We love your Instagram account - have you found it useful in engaging with potential clients?
"Thanks. Yes, Instagram is important to us and we do believe that it is a combination of social media, exhibitions, face to face meetings, talking to press, web and such as this interview is the best way for us engage and to grow."
What are you working on currently?
"A special edition LOLO, LOLLY SPOTs, some kind of a lamp, some kind of a chair, some art pieces - working title "dreamscape" - combining vintage paper and fabric, a mirror and loads of other stuff. We are very passionate about our art and design.
"It is often personal stories and conditions we describe in our objects. We feel very privileged and grateful to be able to work this way. And indeed, to bond with our children on this level is a tremendous joy."
And what's next?
"A lot of new stories, collaborations, experiments, working with craftsmen and materials, meeting and sharing with people."