How to harness the benefits of biophilia in post-Covid interior schemes.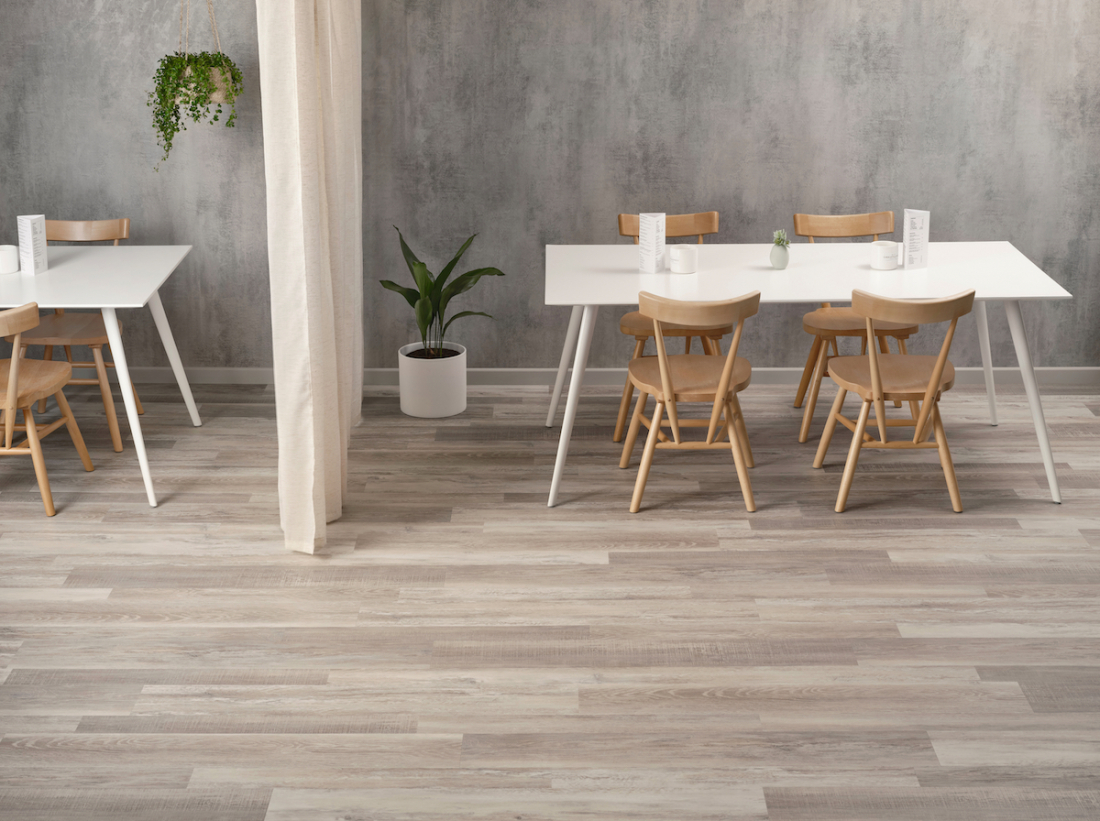 While 'outdoors in' has been a popular trend for quite some time, it has gathered renewed momentum for 2022.
This is in response to a greater societal reliance on nature during the pandemic. For many, outdoor spaces were a safe-haven. And now, as we return from our homes to our places of work, socialisation, and relaxation, we're keen to take the wellness benefits of being outside with us.
In a recent report by Gensler, 'health and wellbeing' was cited as one of the top five trends driving the post-pandemic workplace. "As workers around the world reprioritise the importance of health and well-being, employers now face mounting pressure to synergise indoor and outdoor spaces, nudge healthy behaviours, and support a sense of psychological well-being."
For those designing the future environments we will inhabit – whether it be the workplace, residential or hospitality spaces, educational or public realm, the need to incorporate biophilic elements to support wellness is clear. But how can they be incorporated without it feeling like a flash-in-the-pan trend? According to Amtico, it's through the flooring.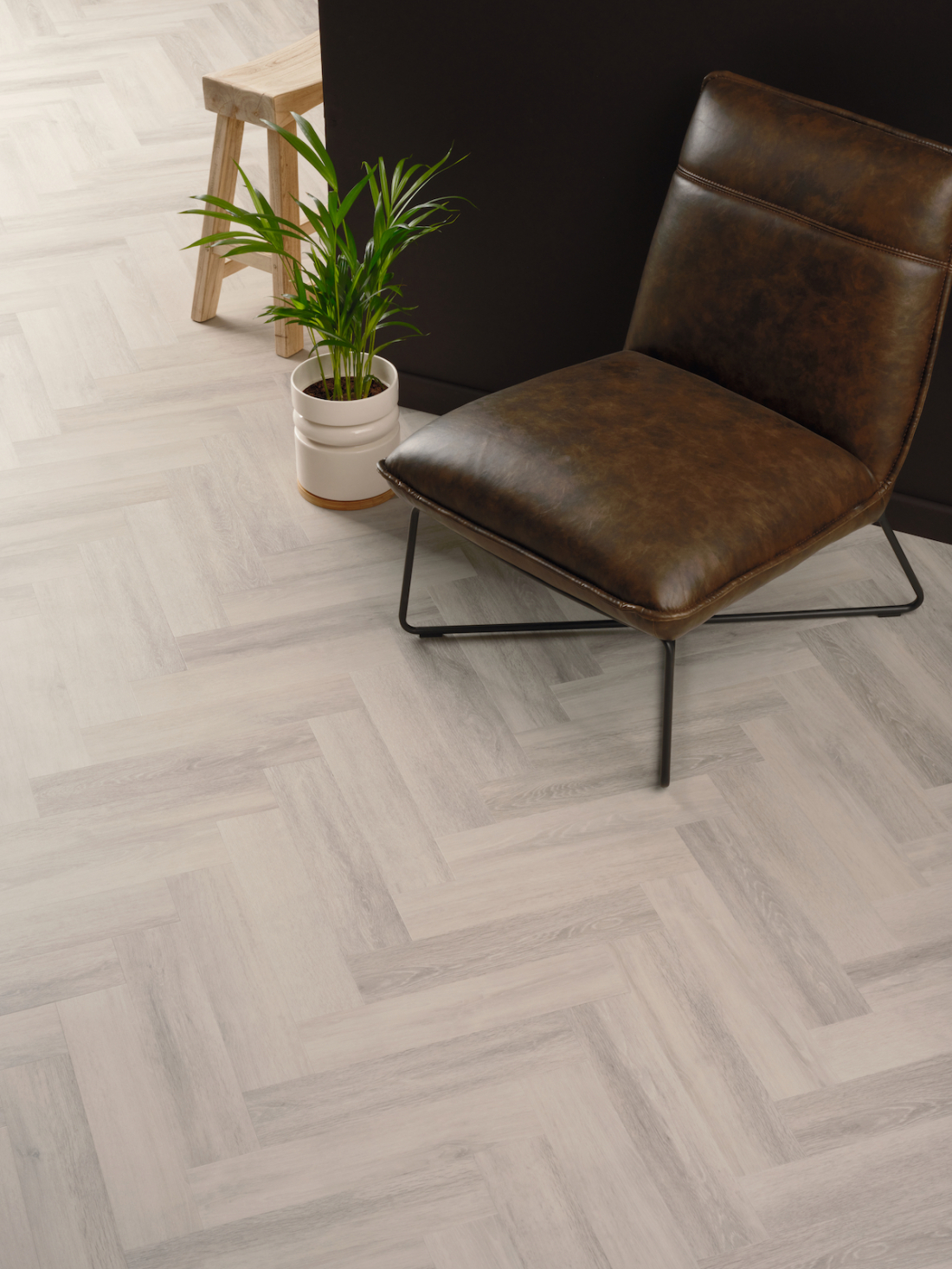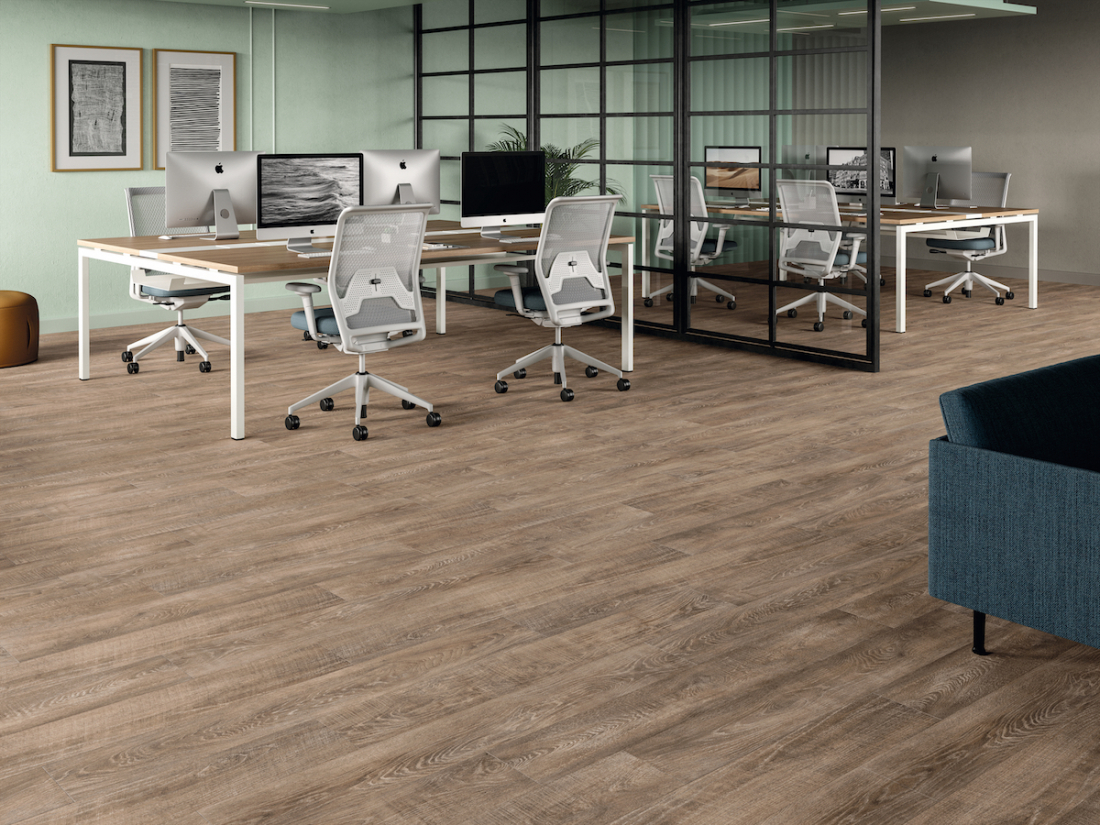 Opt for a minimal palette with a strong natural connection
Inspired by the call for biophilic-inspired design to be integrated into future spaces, Amtico has launched its new Spacia Woods collection, comprising five ranges reflecting the beauty found in natural materials.
The Spacia Heritage Oaks range offers four naturally-inspired colourways - Malthouse Oak, Forge Oak, Granary Oak and Carriage Oak – each emanating warmth through the unique capturing of tonal variations found in naturally aged timber.
This selection has been created with both Scandinavian and Japanese – Scandinese – design in mind. The resulting product offers comfort while promoting calm.
Our Spacia Oaks are so versatile and easy to use in any space; stripwood, parquet, herringbone...the list is almost endless - Sarah Escott, Design Manager
Introduce tactility through texture
Bolstering the Spacia Woods collection further is Spacia Salvaged Timber, which removes the challenges of working with non-regulation reclaimed materials in commercial spaces.
Two colourways – Urban and Washed - offer nature-inspired variation - from cross sawn marks to painted planks. The colouration of the wood can also move from soft to very deep, sometimes just in a single plank. The culmination of these design details is a result truly reminiscent of natural wood.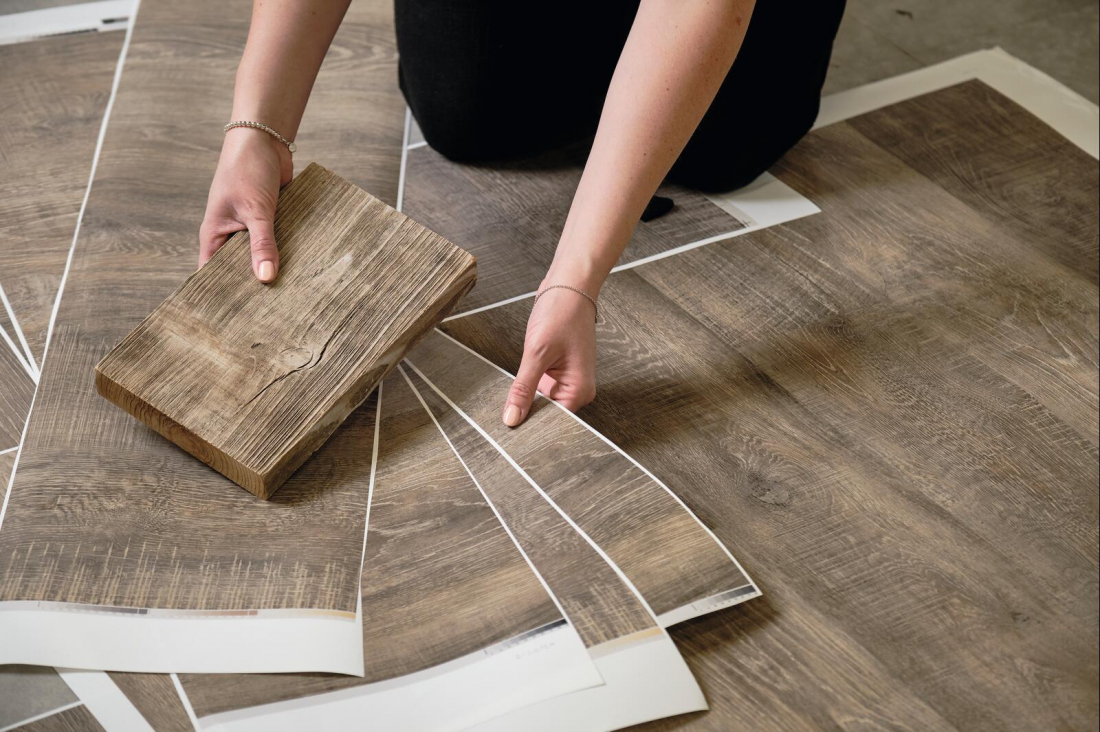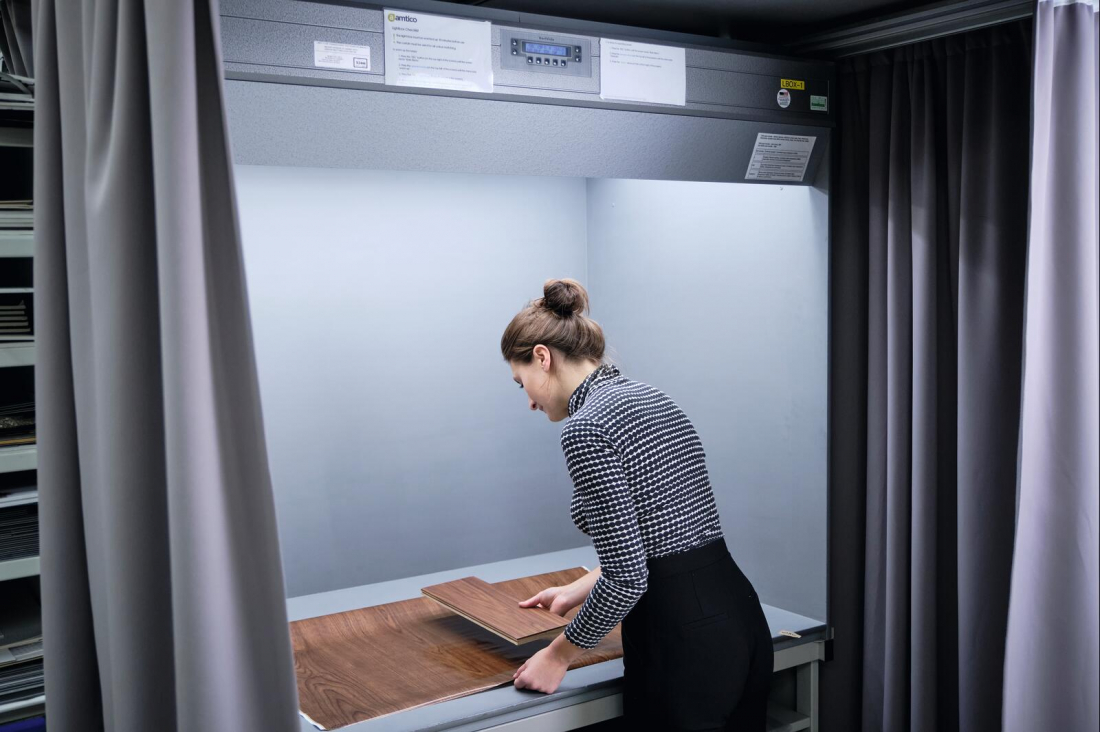 Celebrate nature's irregularity
When installed, all the ranges in the Heritage Oaks collection offer a 10-plank repeat in one weighty, extra-large plank size. This allows the creation of an authentic feeling floor with a real sense of scale – aesthetically akin to natural wood, but with all the benefits of LVT.
Similarly, Salvaged Timber performs beautifully when laid in Large Parquet, Stripwood or Amtico's unique Boardwalk laying pattern - a combination of two different sized planks.
To help with specification, Spacia Woods have been arranged into six versatile, biophilia-inspired palettes, including Cool, Neutral, Golden and Warm. Spacia products have a 0.55mm high density wear layer and can be specified in over 90 designs with Acoustic backing or 36+ enhanced slip resistance finish - further contributing to occupant wellbeing. The LVT collection carries a 10-year commercial warranty and accreditations, including M1 building emissions classification.
View the full Spacia Woods collection here.