A real all-rounder: The Triennale S 661 chair - a new take on Günter Eberle's design from 1954.
In the 1950s, moulded plywood was a driver of innovation; a love of organic forms inspired designers. Furniture such as the S 661 chair designed by Günter Eberle brought lightness and life into interior spaces.
The fluid design, with its elegantly curved seat shell made of moulded plywood, was awarded a silver medal at the Triennale design exhibition in Milan in 1954, and also went on to win the iF Product Design Award the same year. Thanks to its versatility and its efficient use of resources, the S 661 is as aesthetically contemporary today as it was back then, and is now undergoing a revival with a new version from Thonet now available in beech, oak or walnut, with a sleek tubular steel frame.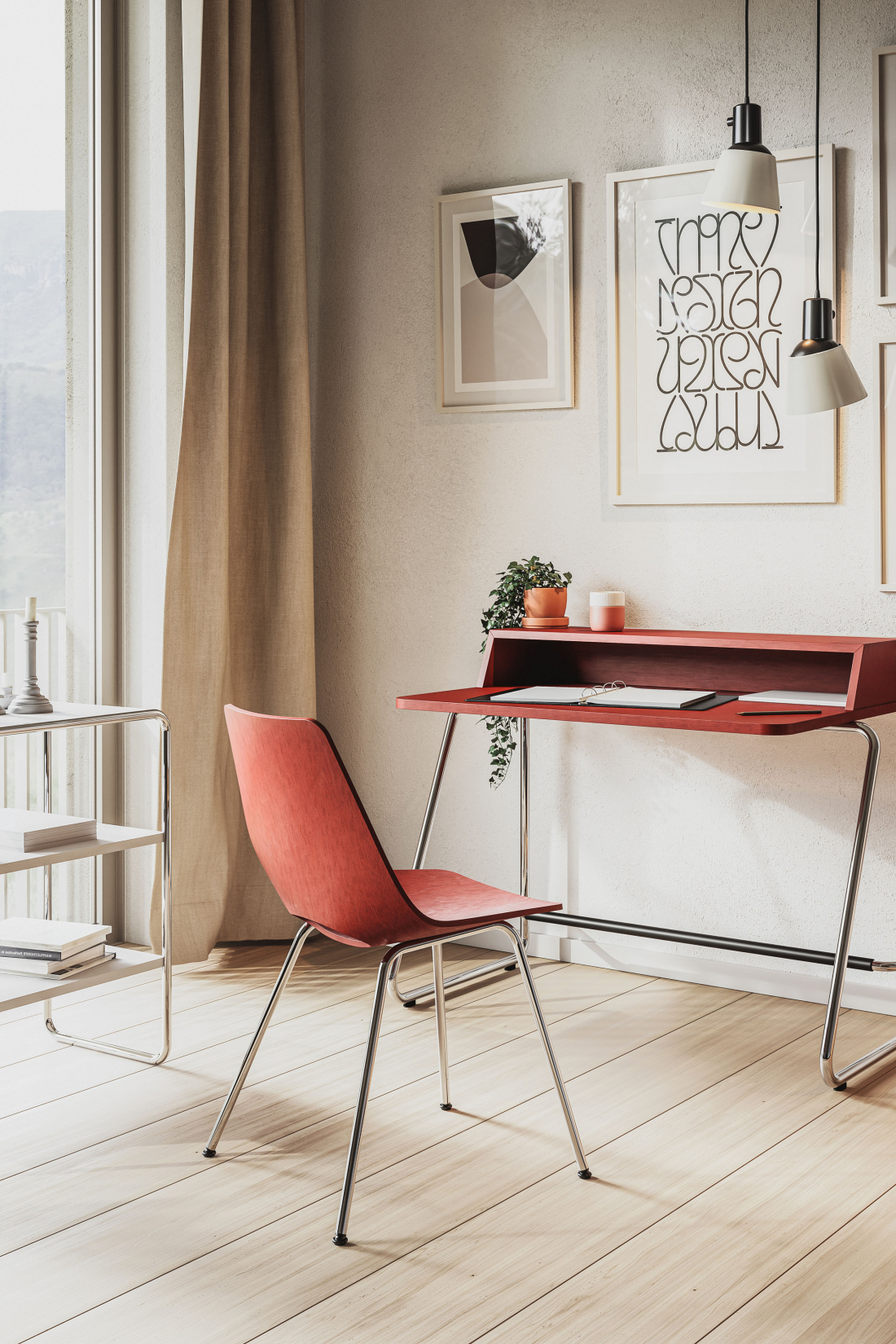 Thonet's relaunch of the S 661 includes numerous versions of Günter Eberle's design from the early 1950s. This true all-rounder, available in a range of woods and colours, is at home in the dining room, kitchen, living room or office as well as in public spaces such as restaurants and waiting areas. The essence of the moulded plywood seat shell is in its natural materials, available in elegant walnut or warm oak. The chair also comes in natural beech as well as rust red, olive green or black stained finishes. The tubular steel frame is available with a chrome-plated finish or as powder-coated in white or black. Despite the minimalist shape and use of materials, the visible wood grain and soft curves lend the chair an inviting warmth, a visual blend that creates a special presence in any room.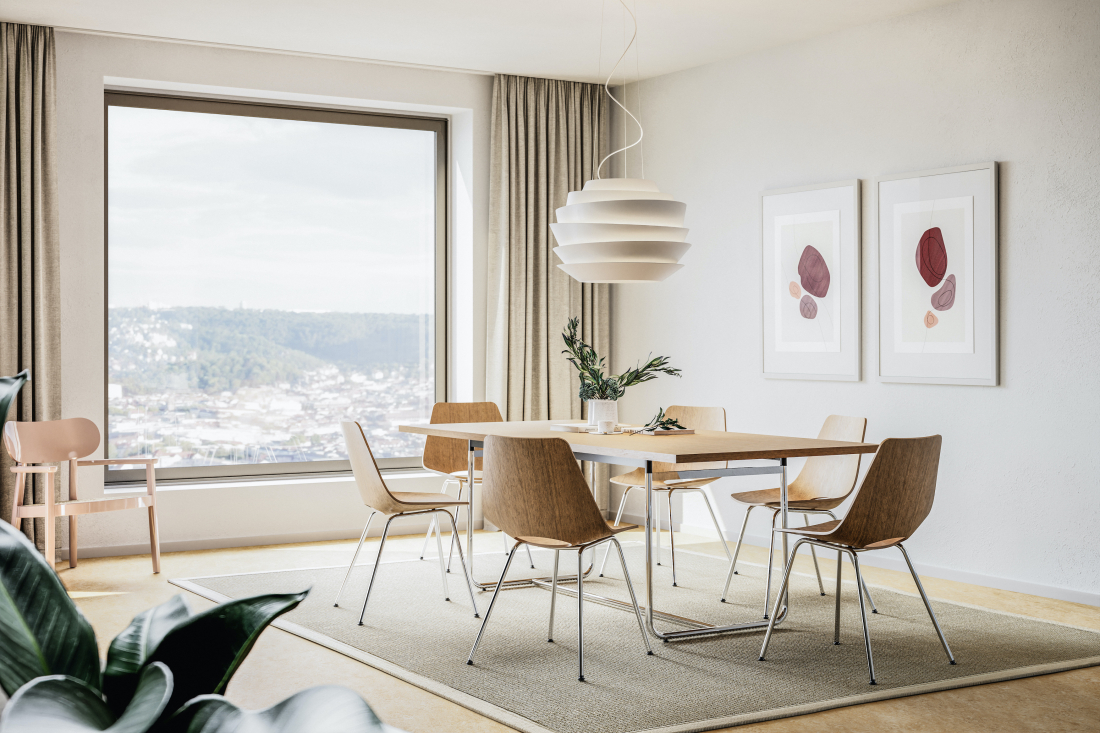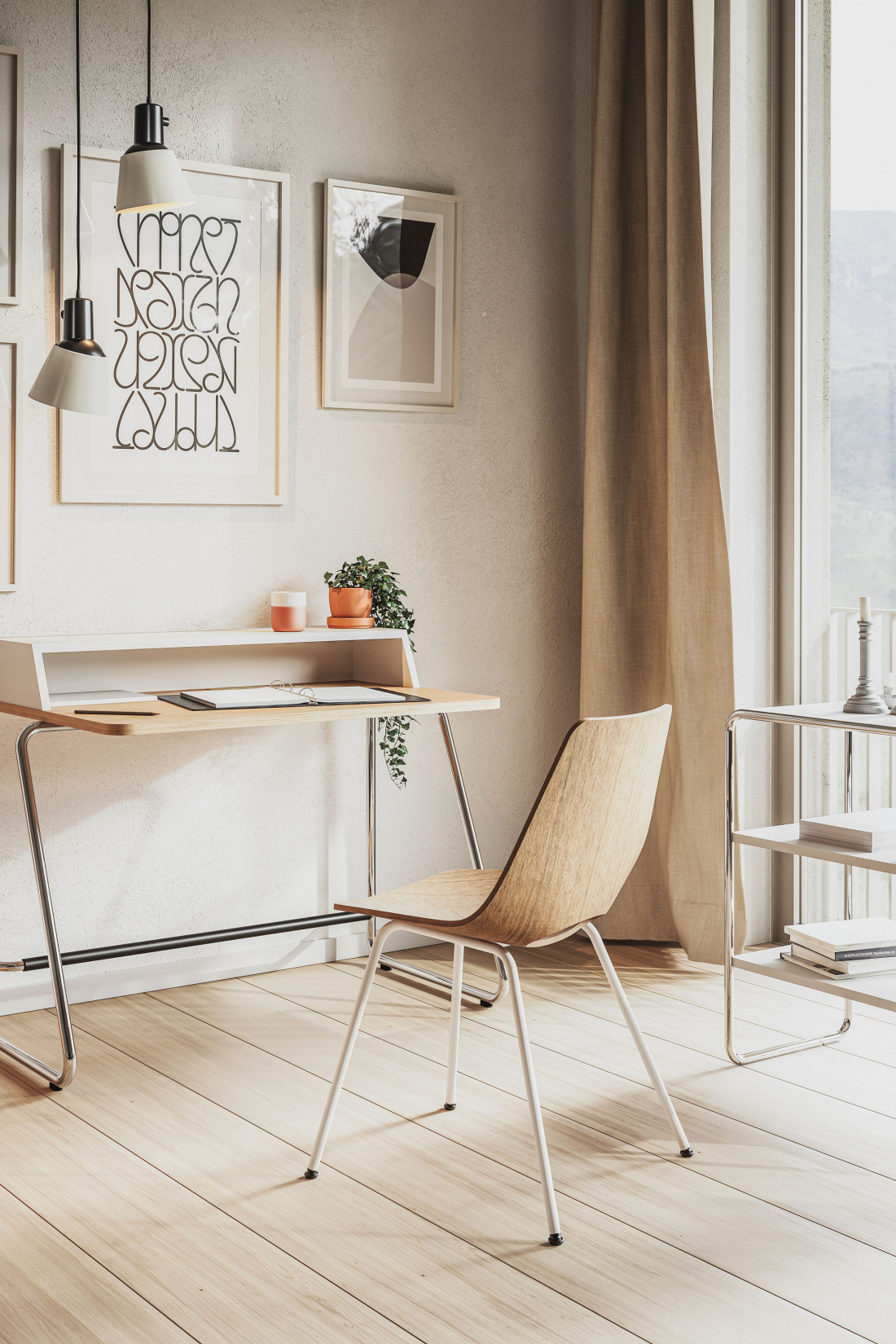 "Günter Eberle, head of the Architecture Department in Frankenberg at the time, successfully set the organic against precision in his award-winning design," says Creative Director Norbert Ruf. "The S 661 combines clear lines with a precise contour. Though the chair has reduced aesthetics and a lightness about it, thanks to its plasticity, it also appears warm and inviting. It's the perfect time for this type of furniture to make a comeback."
A two-dimensional material is shaped into a three-dimensional object, lines and planes form spatiality. The combination of materials, in this case moulded plywood and tubular steel, is typical of Thonet. For this reason the chair was selected for the current exhibition "Thonet & Design" at Die Neue Sammlung – The Design Museum, Munich (Pinakothek der Moderne).
Curator Dr. Josef Straßer explains its inclusion: "We chose the S 661 chair for our exhibition because it has an interesting, stand-alone design. The seat shell (...) is very harmonious. Designers were already experimenting with moulded plywood in the United States in the 1940s. Yet the shell seems ahead of its time; its angular look was already hinting at the style of the 60s."