In Shadows is a Japanese-inspired, black stained drinks cabinet by Hugh Miller Furniture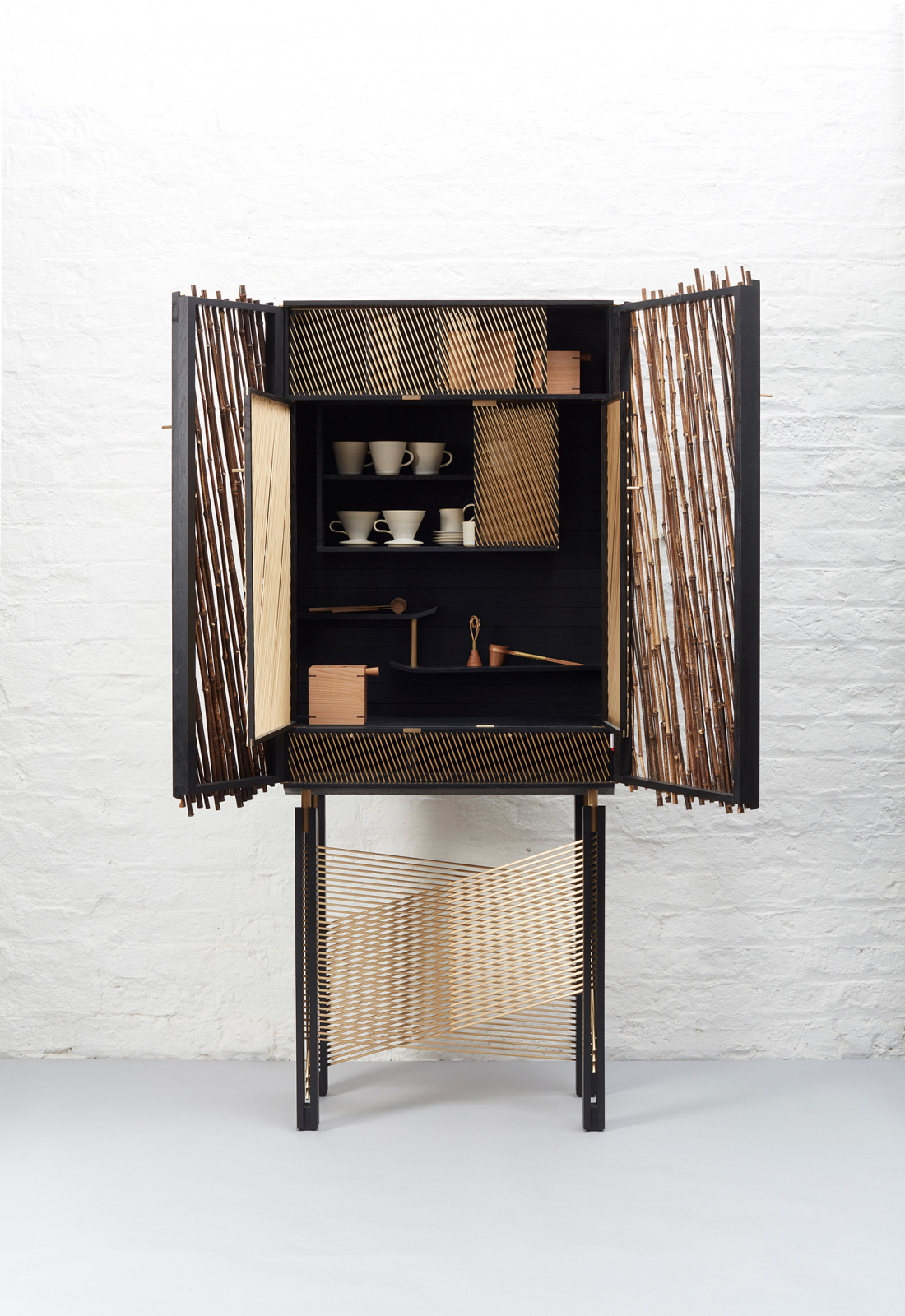 Launching at Decorex International during London Design Festival this month, 'In Shadows' by Hugh Miller Furniture is a unique drinks cabinet crafted in British elm stained black with Japanese calligraphy ink, with Japanese bamboo and solid brass rods.
It takes inspiration from the Japanese philosophical text In Praise of Shadows, a beautiful digression on how Japanese lacquerware is designed to be seen in the gloom of the tea house, rather than the brightness of artificial light.
Behind the layered doors and screens of the cabinet is housed a heavenly Japanese coffee set by renowned Japanese ceramicist Saiko Fukuoka. The coffee set appears from the shadows, between the slats of bamboo and brass, as if illuminated by sunlight coming through the canopy of a tree.
The piece is a homage to craftsmanship, requiring the hand-preparation of over 150m of solid brass round bar. The bamboo that faces the cabinet was sourced from a traditional bamboo master in Kyoto, and around 1,000 man-hours of craftsmanship were invested in its handmade construction. The result is something quite extraordinary, and which can only be truly experienced in the flesh.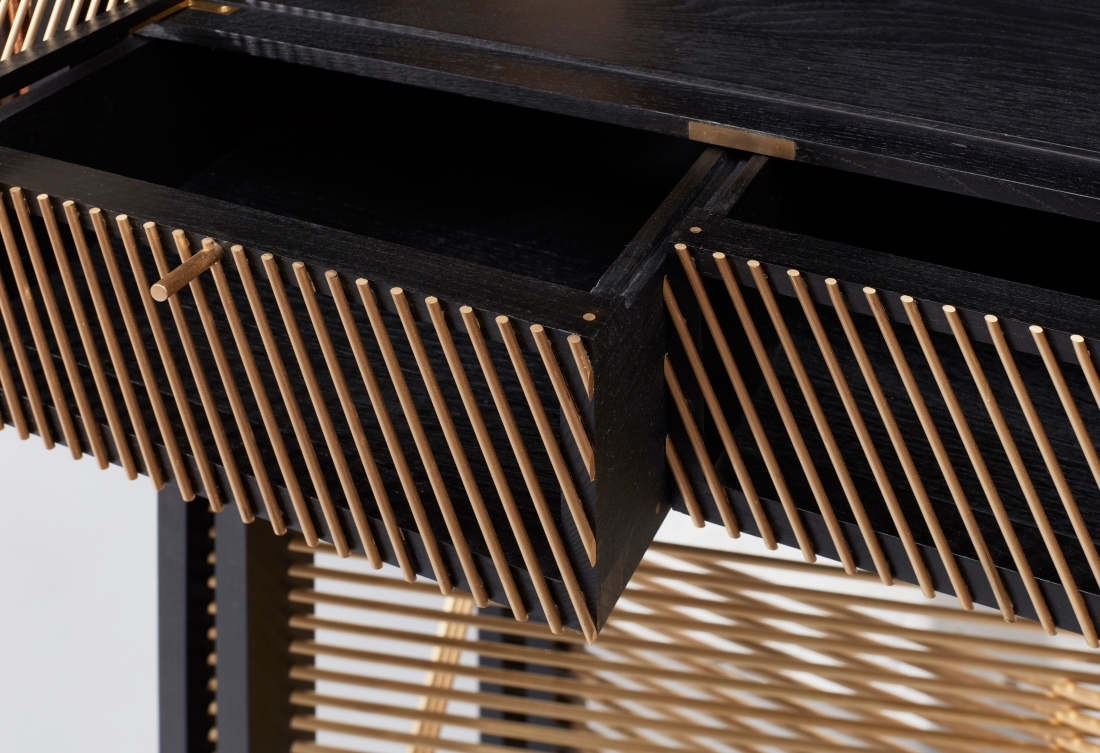 "In 2015, I travelled to Japan as a Churchill Research Fellow to find out why the craft and making culture there is so rich," says Hugh Miller. "I went, in the truest sense of the phrase, as a 'Blank Slate'. I actively chose not to read about or research Japanese applied arts theory ahead of my trip, in order that my research would be directed by the artists and craftspeople I met. This was a crucially important decision, and my experience in Japan was life-changing.
"I returned with a set of design principles: a splice of my training as an architect and the philosophy of making I had uncovered in my research. Within six months, I had developed an entirely new collection, titled 'The Coffee Ceremony'. The work explored the ceremonies of everyday life in Japan and drew parallels with the ceremonies that exist in my practice as a maker. The collection was first shown at Collect (Saatchi Gallery, 2017), and has since been exhibited in South Korea, Japan, Hong Kong, and Italy."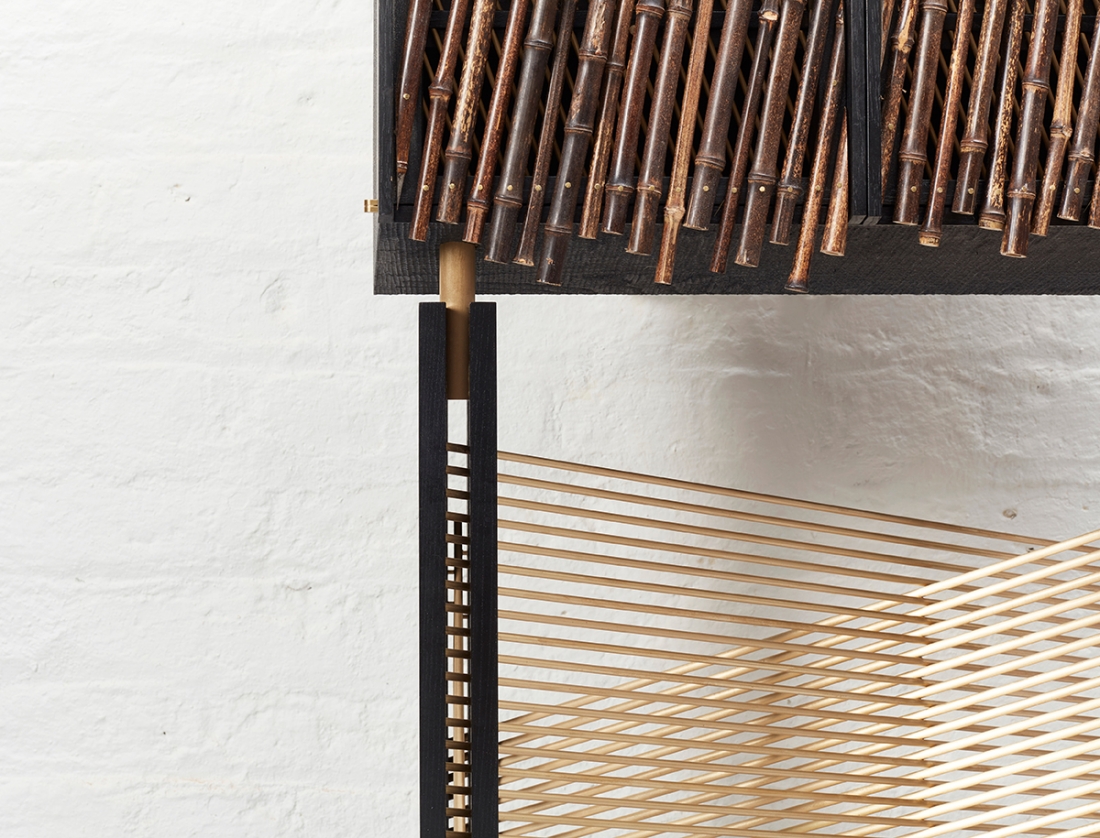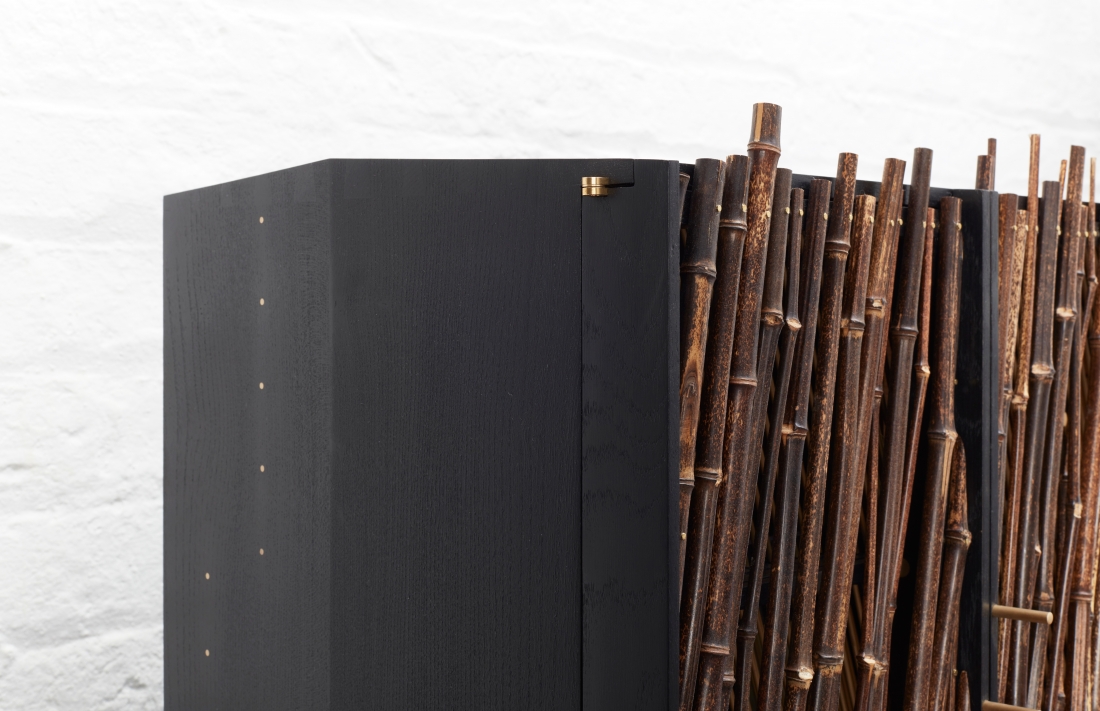 Hugh adds: "My latest work sees an evolution in my design principles and practice. Japanese calligraphy ink is used to stain British Elm to a matt black tone, and my use of brass becomes forthright and expressive.
"But most visually arresting is my use of Japanese bamboo, which is left in its natural state and contrasts vividly with the precision of my woodwork and machined brass. The result, titled 'In Shadows', is a drinks cabinet like no other. This is a new sort of luxury, embedded with the fingerprints of what inspired it."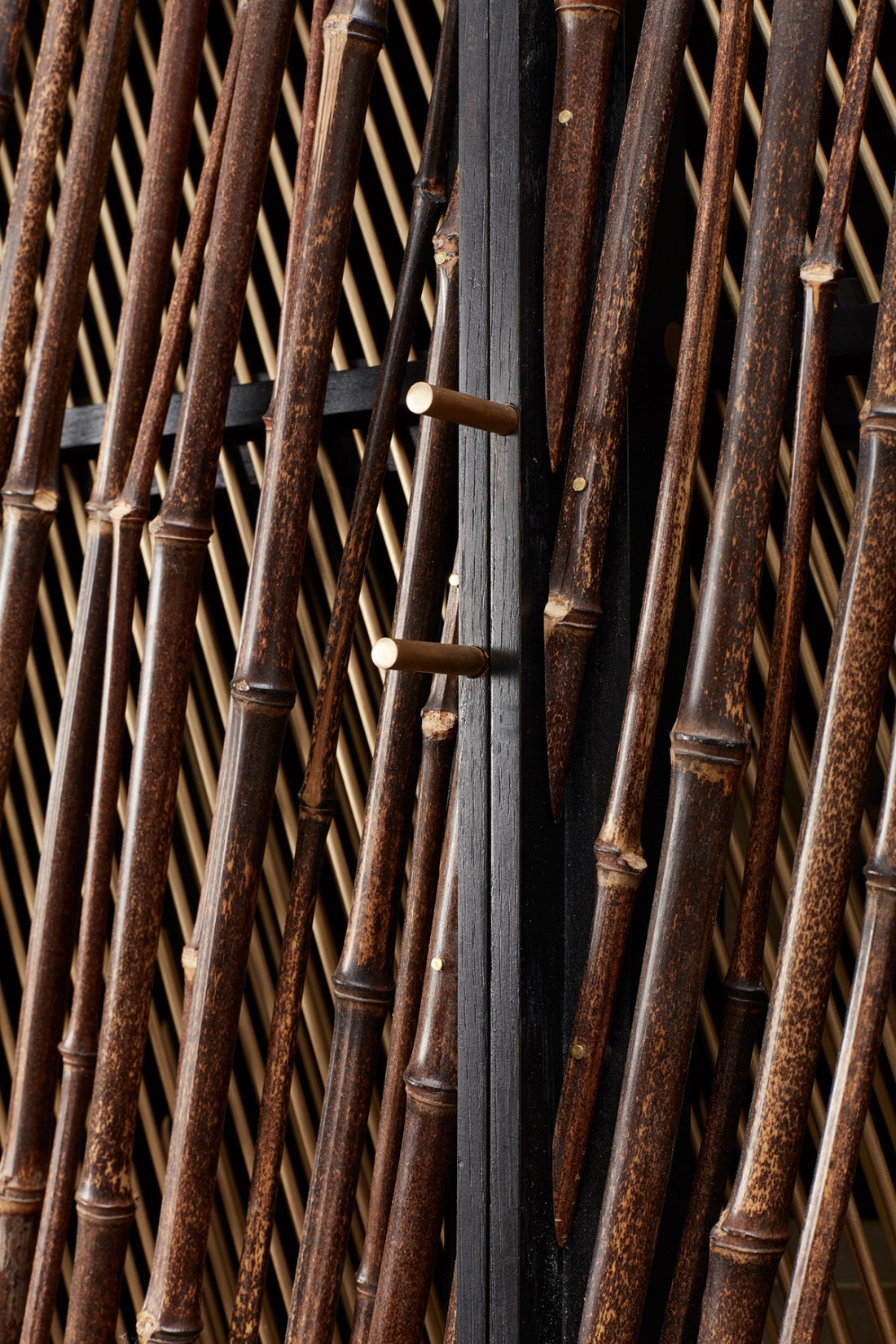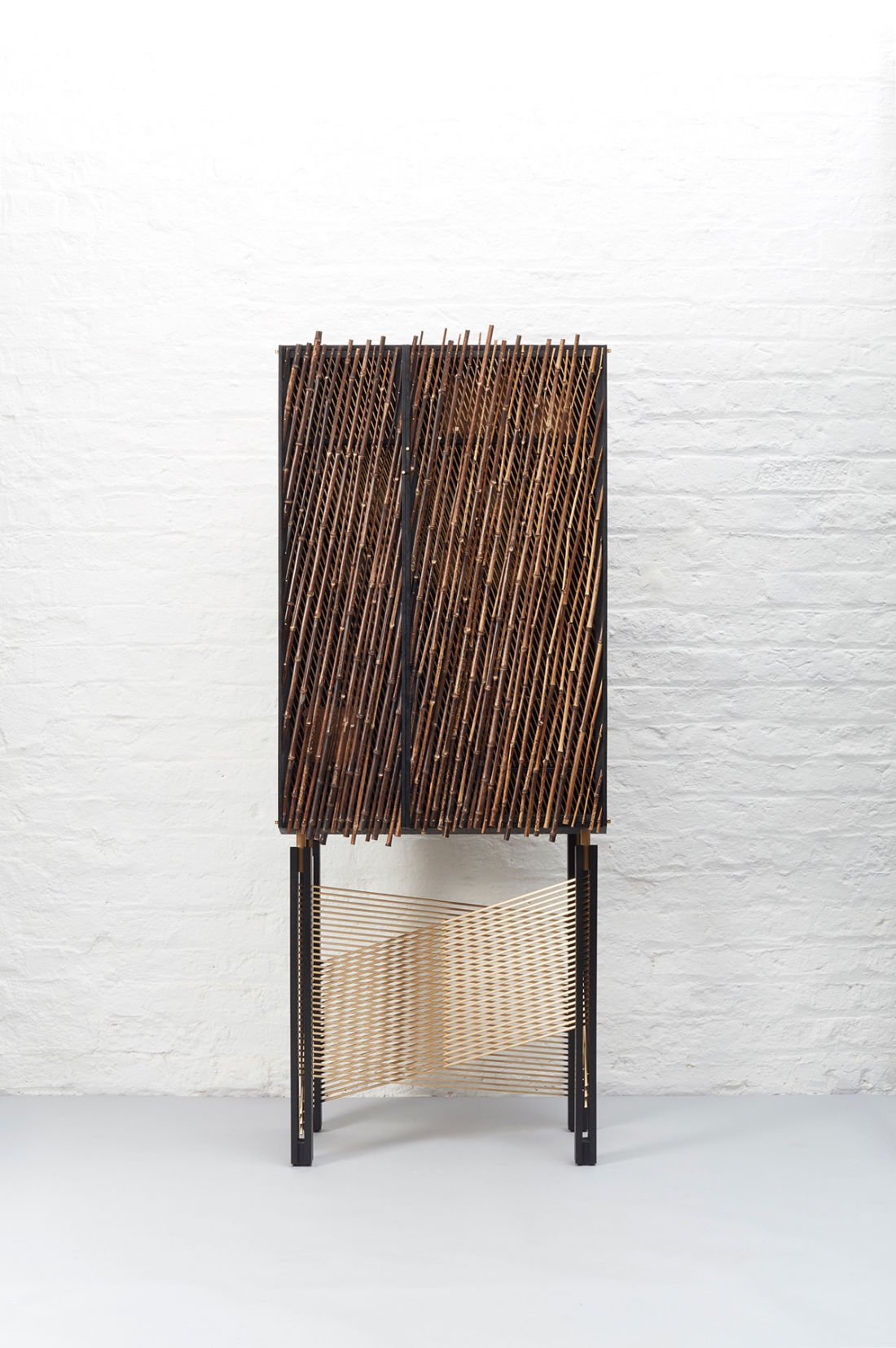 The 'In Shadows' cabinet is supplied with the full Japanese coffee set, and elm coffee making apparatus. Discover more at www.hughmillerfurniture.co.uk.