Introducing the Material Source Studio partners - part three.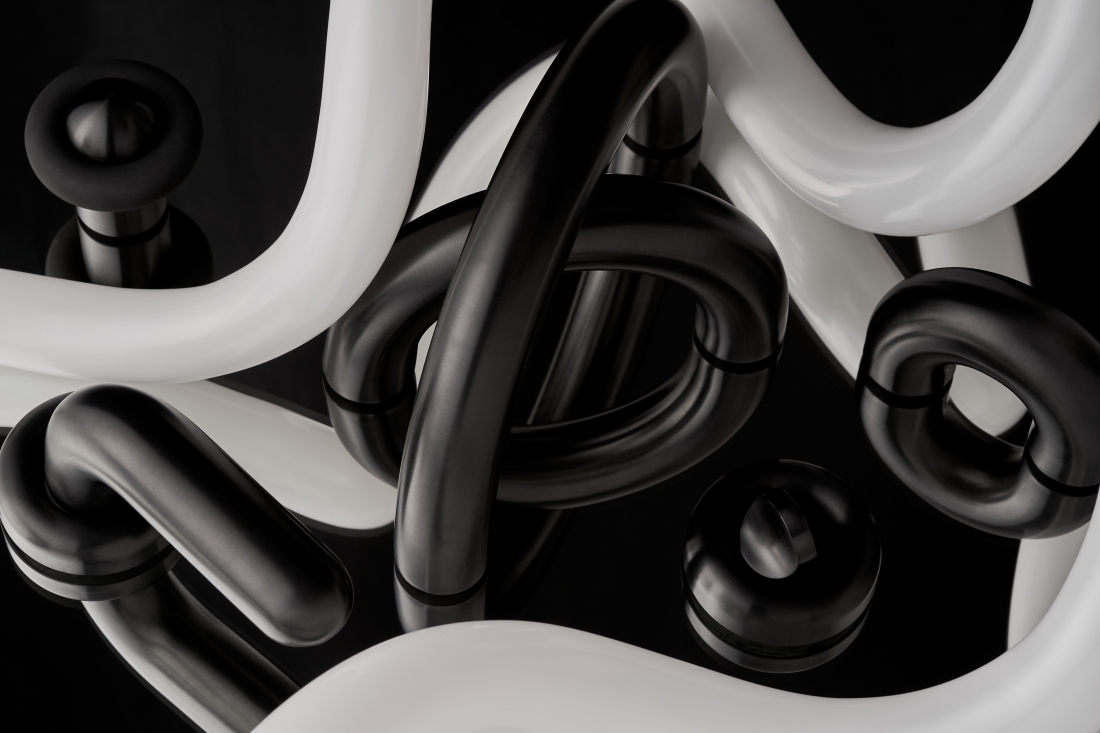 When you visit the first Material Source Studio in Manchester, you'll be presented with cutting-edge products and materials from 30+ of the world's leading built environment brands.
No matter the product you're looking to specify, whether LVT, furniture, or even neon lighting, you'll find it in the Studio.
As the countdown ticks down to opening, we introduce you to some more of the brands you can experience when visiting us this autumn.
d line
d line is a heritage Danish design brand conceiving and hand crafting enduring architectural hardware, sanitary ware and solutions for barrier-free living.
Launched in 1971 with the coordinated line of stainless steel architectural products Knud Holscher created for St Catherine's College Oxford, d line has since collaborated with iconic Danish designers including Arne Jacobsen, Bjarke Ingels and Tom Dixon. The brand's ambition is to be universally known, coveted and admired for the uncompromising endurance of its design, craftsmanship and quality.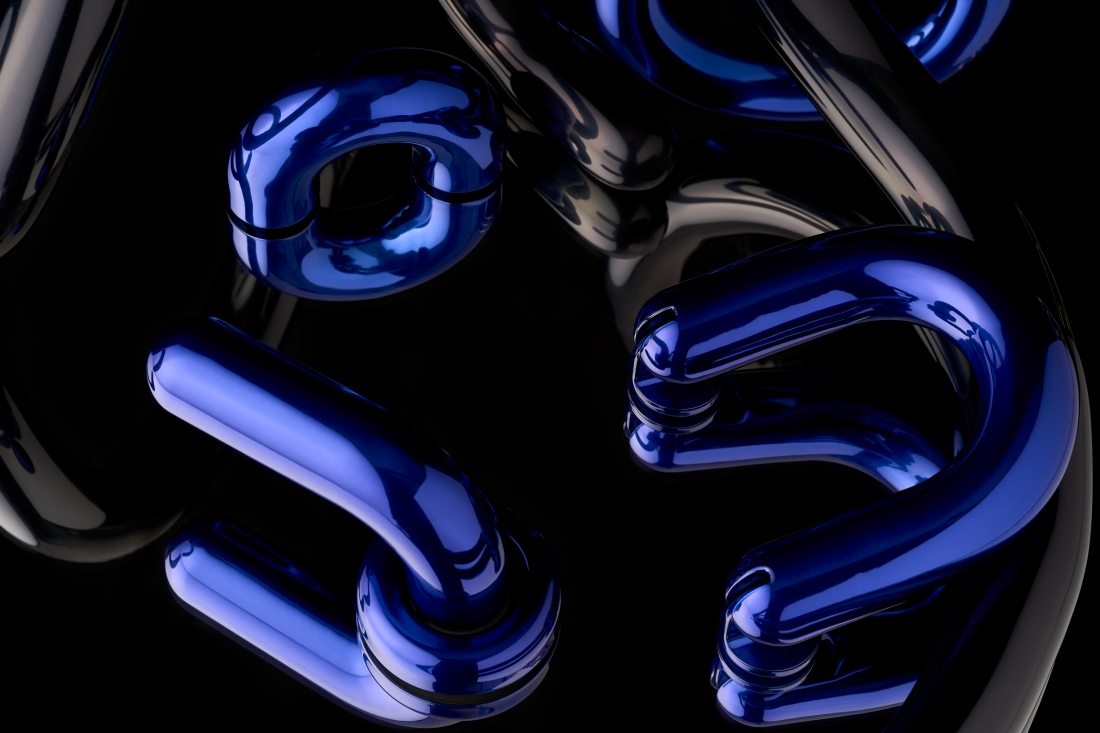 Can you give us a flavour of what you'll be showcasing at the Studio?
"We are extremely excited to be involved with Material Source and feel that this collaborative space has come at such a pivotal time for d line. We are a heritage Danish design brand that has been reinvigorated by our current times. Time away from our customers the past year has been tough, but Material Source will allow us to launch new collections that have been developed and rethought over the last 18 months.
"We will be showcasing the wonderful Tom Dixon collection, which will see its premier at Material Source, the first time we have been able to physically present samples to the A&D community. We have our truly inspiring Qtoo collection of 100 per cent recyclable taps and shower fixtures which will also be a new line showcasing a selection of new and bold pieces in a variety of vibrant new colours.
"Of course, we cannot forget the origins or our heritage and will bring both our classic Knud Holscher hardware and sanitary ware range and of course the ever-iconic Arne Jacobsen collection.
"Long before sustainability became an issue of concern, d line made a promise that we would create things that are timeless in their design and enduring in their strength, so that they wouldn't need to be bought for a purpose more than once.
"Our message to the community will be about our enduring design and the commitment to our craftsmanship and quality. We own our factory and are proud to control our production process, because it means we can maintain a tight focus and a productive attitude towards efficiency, quality and the endurance of our products. We could not have wished for such a beautiful building and community of designers to showcase our ranges."
What aspect of Material Source Studio are you most looking forward to?
"The creative aspect of Material Source is inspiring. So many great manufacturers residing under one roof, all there to assist clients and designers with products to make a space stronger. A three dimensional mood board to hopefully protect and make specifications hold their value better, all within an amazing setting.
"So many inspirational aspects about Manchester we love, from the vibrant arts, music and fashion culture that has developed within the city for many years, right up to the inspiring architectural design community that now stands as one of the largest outside of London. Manchester will have a brilliant time with Material Source and so will d line. We just look forward to the engagement of people once again."
Dyson
"We solve problems that others choose to ignore with ingenious new technologies that defy convention and simply work better."
Dyson hand dryers: Only a Dyson dries like a Dyson. Hygienic and independently proven safe. Touch free. HEPA-filtered. No paper waste. Dyson hand dryers help to create a cleaner, more hygienic washroom. Save on costs, washroom space and CO2 emissions, with no single-use paper waste.
Dyson air purifiers: Dyson HEPA Cool Formaldehyde purifies the whole room and cools you with powerful circulation. Captures H1N1 virus², bacteria and allergens, destroys formaldehyde³ and removes 99.95% of pollutants as small as 0.1 microns¹.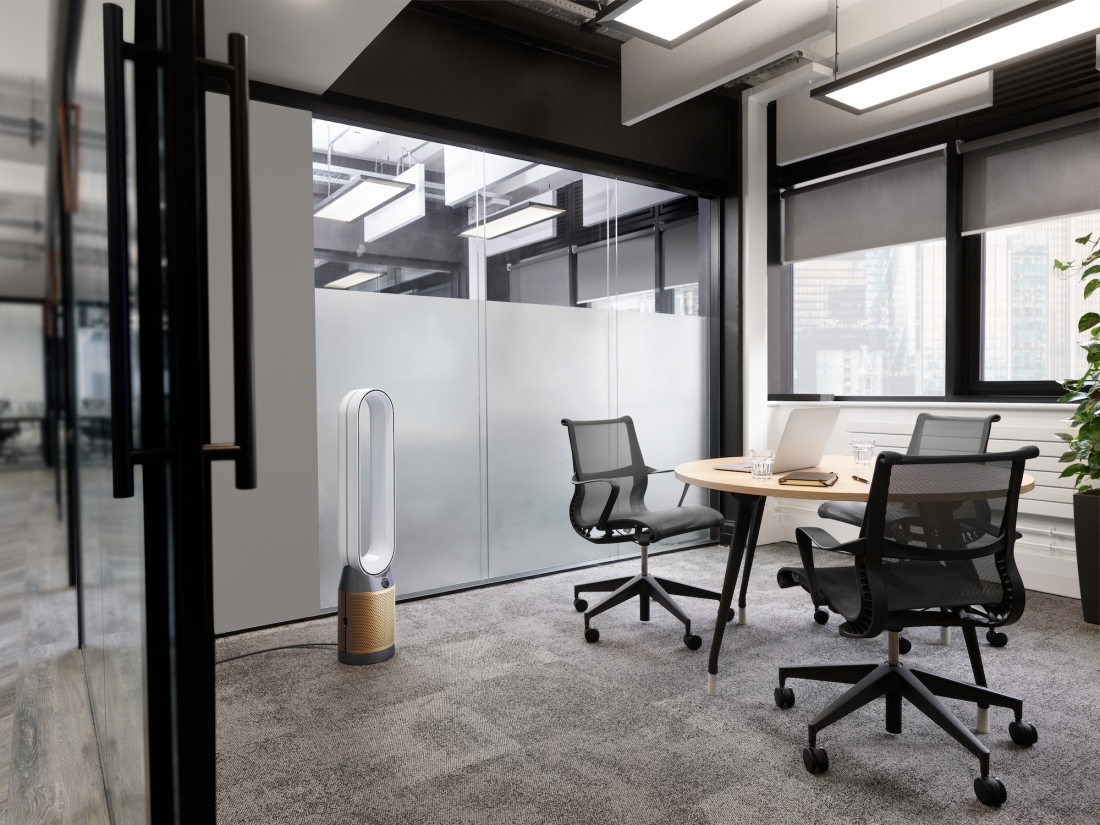 Gresham
As one of the UK's leading designers and manufacturers of workplace furniture, Gresham's portfolio encompasses office desking, seating, storage and screens plus conference, leisure and breakout collections, offering a holistic solution to your furniture requirements.
The team is proud to showcase an extensive collection of products combining design, quality and functionality from a 'True UK Manufacturer'. The latest additions and unique styles complement its established ranges and offer solutions for all environments. Due to its manufacturing capability, Gresham can also offer bespoke products to suit exact requirements.
It considers every aspect of workspace furniture, through concept and detailed design, prototyping and testing, through to production, assembly and despatch - all backed-up with a dedicated Customer Care team. All of this happens under one roof at Gresham's state-of the-art headquarters in Bolton, with all of its teams working together to ensure it supplies the best products and services.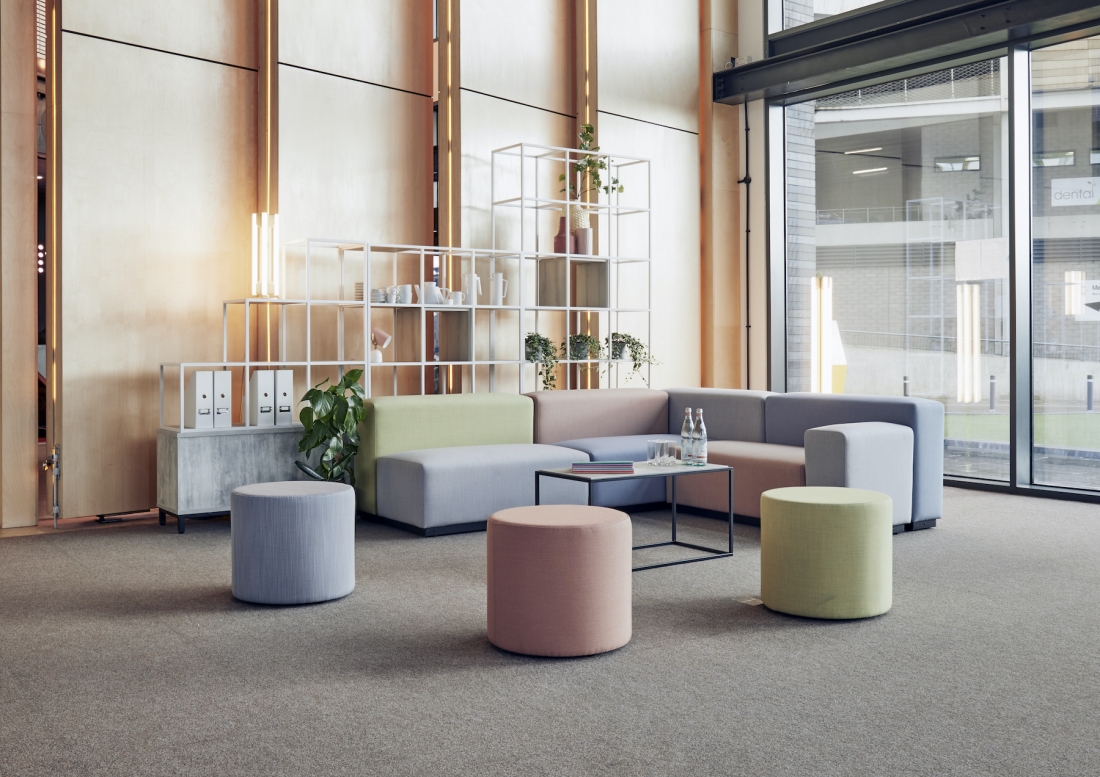 Can you give us a flavour of what you'll be showcasing at the Studio?
"We've learned a lot about form and function during our 45 years of designing and manufacturing the highest quality office and commercial furniture.
"We know that functional workplace furniture doesn't have to be dull. So our portfolio of office desking, seating, storage and screens, conference, leisure, and break-out collections reflect the latest trends in style, colours, and the changing workplace.
"As a true UK Manufacturer, we can't wait to showcase our extensive collection at the Material Source Studio.
"Gresham will use the Studio to demonstrate how stylish, well-designed, corporate and commercial furniture can change an area's entire look and feel.
"Our conference seating and meeting tables will show how to create a modern, professional working environment. Conversely, our soft seating and break-out area furniture provide an informal, inviting space for people to chat and relax.
"While our standard product range is extensive and covers most requirements, we also offer a tailor-made service. Our specialist Bespoke Team will show off their unique designs from initial concept through to installation in the Studio. Incorporating materials from laminate, veneer or solid surfaces to glass counters, lighting and signage, our Bespoke Team offer innovative, beautiful solutions for customers' specific projects.
"Finally, we'll be unveiling Relo—our brand-new flagship product. Crafted with patience, Relo takes inspiration from the smooth forms found on beaches, oceans, and seas, aiming to transport the calming characteristics of these habitats to the workspace furthermore echoing their nomadic nature."
What aspect of Material Source Studio are you most looking forward to?
"Direct interaction with our customers to gain their feedback on how they interact with our products is a vital part of our design process. Understanding the elements of our designs that customers love helps us to continually improve our product range.
"We're always striving to keep up to date with the latest design trends, and having the opportunity to interact and collaborate with other creatives will be invaluable."
Karndean
Karndean Designflooring is a global supplier of commercial and residential luxury vinyl tile (LVT) flooring. Inspired by expressive and intriguing forms in the natural world, we offer an extensive range of wood, stone and abstract designs that will bring a vision to life. With durability, hygiene and comfort as standard, the flexibility of our unique designs and formats allows designers to conceive bespoke floors that will stand out for all the right reasons.
Each of our designs starts with a meeting – with nature. From this moment on, our designers explore the unique personality of each natural material and combine this beauty with the latest design trends and cutting edge technology to produce a floor that presents an authentic look and feel but without any of the practical drawbacks.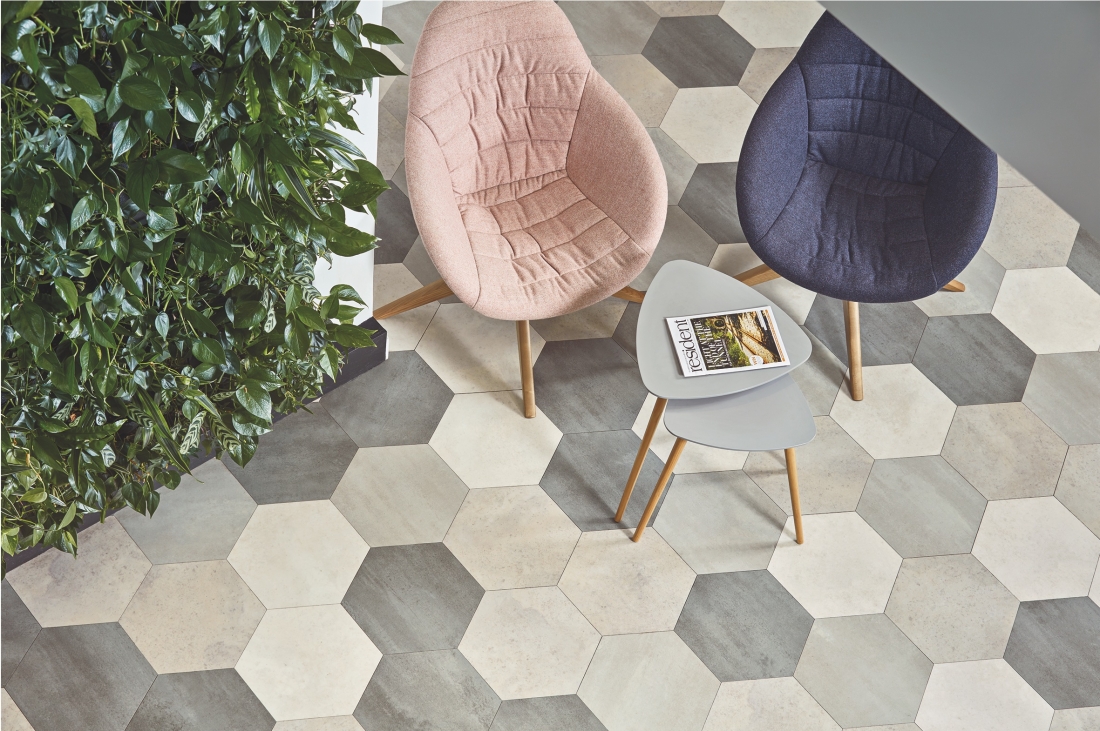 Can you give us a flavour of what you'll be showcasing at the Studio?
"We'll be offering a hub of flooring inspiration, showcasing both expected and unexpected design possibilities. Sharing our passion for developing imaginative, innovative and highly versatile products, we invite designers to join us on our endless journey of discovery.
"Visitors will be able to explore our collections and design ethos, discover the benefits of specifying Karndean flooring and understand the best format for different situations. We'll be demonstrating how our flooring can be used to express an emotion, a personality or a sense of movement."
What aspect of Material Source Studio are you most looking forward to?
"We are looking forward to immersing ourselves in the creative community of the north-west and to sharing our love of design and commitment to collaboration. Our team will be holding consultations and events, including our RIBA and SBID accredited CPD seminars, to inform and inspire designers looking to create original designs that push the boundaries."
Neon Creations
Neon Creations is a UK-based family run business. Our highly skilled craftspeople have over 90 years' combined experience.
The creation of neon signs, a craft that has existed for more than 100 years, involves an intricate making process. One of the main steps of the process involves bending glass tubes to the desired shape over a flame.
Once the glass tubes have been filled with either neon or argon gas, and the gas has aged in, the sign is mounted onto a backdrop (if required) including wood and matt surfaces. The team continuously experiments with new materials for providing unique display options.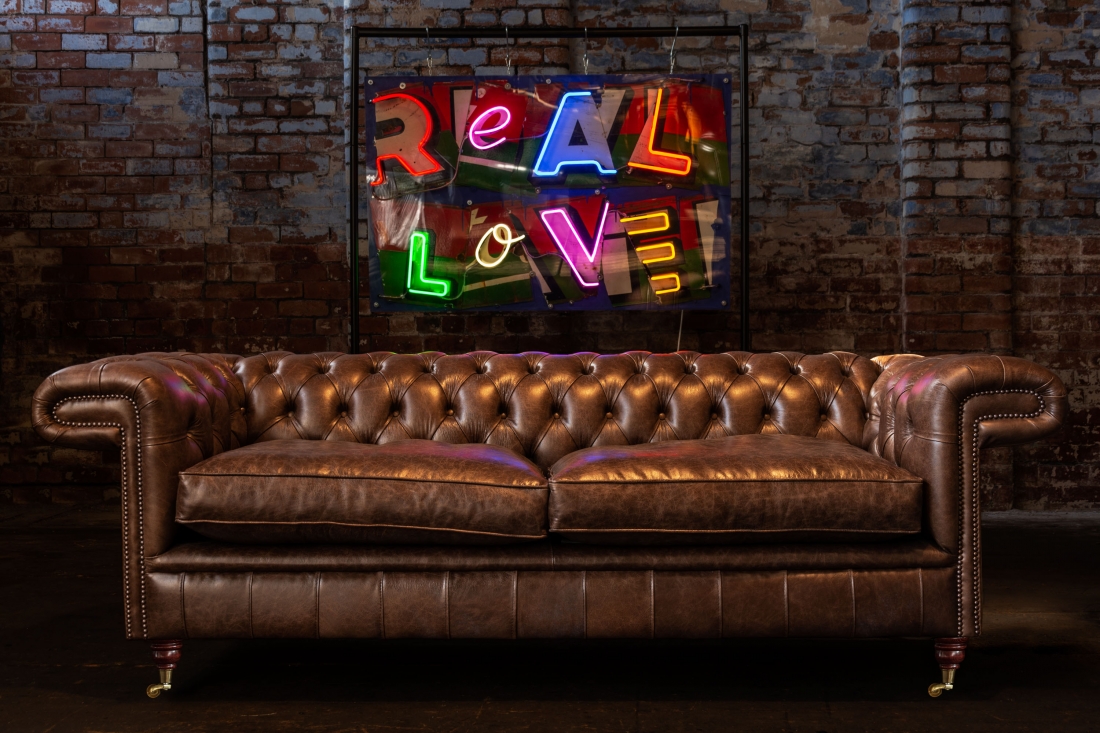 Can you give us a flavour of what you'll be showcasing at the Studio?
"We want to make our audience stop and think "I didn't know you could do that with neon!", showing how it can be used in more creative ways than what some people's perception of neon lights might be.
"The way neon signs are made has changed very little since the first neon sign was made in 1912, so we want to demonstrate the use of neon more as a form of artwork. We will be demonstrating how we combine neon lights with different materials such as metal, wood, and textured panels."
What aspect of Material Source Studio are you most looking forward to?
"We cannot wait until the doors of Material Source Studio open! We are looking forward to both meeting new contacts within the design and creative industries, to share our passion for neon, but equally we are looking forward to meeting the other partners with a view to being able to collaborate with them and become part of a community."