Jessica den Hartog on reimagining plastic, the importance of colour and collaboration.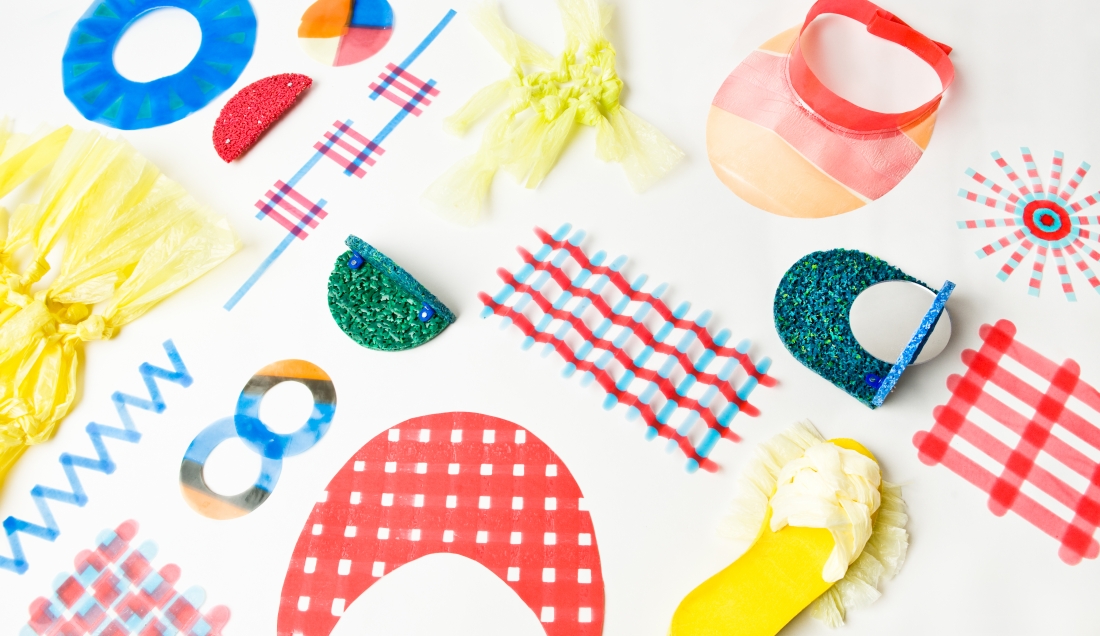 Designer Jessica den Hartog experiments with recycled plastic. Being fascinated with it since her studies, colour variation is particularly important to her. And this is why she recycles her own plastic on a small scale by type and shade, to create a raw material.
The result of this is Jessica's ReColored project and material library, which she sees as 'a starting point' for herself and for other designers and companies. "The colour and material library should feel like an invitation to get started."
Jessica's focus is on the personal interpretation of the recycled plastic material. Each sample stands on its own as a piece of art, before it is transformed into a variety of different materials and products.
With the need to find sustainable design solutions more important than ever before, we were keen to catch up with Jessica and find out more about her processes.
Can you tell us how you got started?
"The project was started out of love for plastic. During my academic years, I always unconsciously chose the material because of all its interesting properties. Thinking this would probably happen all my life, I wanted to make a change.
"After receiving a bale of HDPE from a company, my project could begin. Colour turned out to be a forgotten subject in the recycling sector, so this is why I decided to choose colour as the base for my own research.
"The research question of the project became: what options would be given if you could recycle plastic by colour? The research Recolored gives various results through material research, but the process is the most important part for me!"
When did you become interested in plastic as a material?
"Two years ago I consciously chose recycled plastic to become my framework for the coming period.
"Now I discover something new about it every day. I want to work as a connector, maker and researcher - I want to dedicate myself to aesthetically and structurally enhancing the possibilities of plastic. Shaping a new working method, not just my own but also for others, to bring everything together so that the production and use of aesthetic sustainable plastics becomes our future."
I want to dedicate myself to aesthetically and structurally enhance the possibilities of plastic.
Your Recolored project is described as 'a new way of recycling'. Can you talk us through your process?
"The industry is already very advanced when it comes to plastic recycling, great strides have been made in a short time. The task is, therefore, to recycle as much as possible in the shortest possible time. This is because there is far too much plastic currently in our world.
"In this respect, I do not have the task of recycling as much as possible in a short time, but rather want to present the beauty of the material; show possibilities, make the material accessible to designers.
"Nowadays, everyone around me knows about my project and I collect the HDPE plastic waste from family and friends. I clean the material from labels and content and select them on colour. Then I shred it at a lab, so that it is transformed into a raw material.
"Without adding anything extra, this can be used to experiment endlessly on industrial machines. It is precisely the combination of craftsmanship and the industry that I find interesting to discover new ways, and to push boundaries within the sector."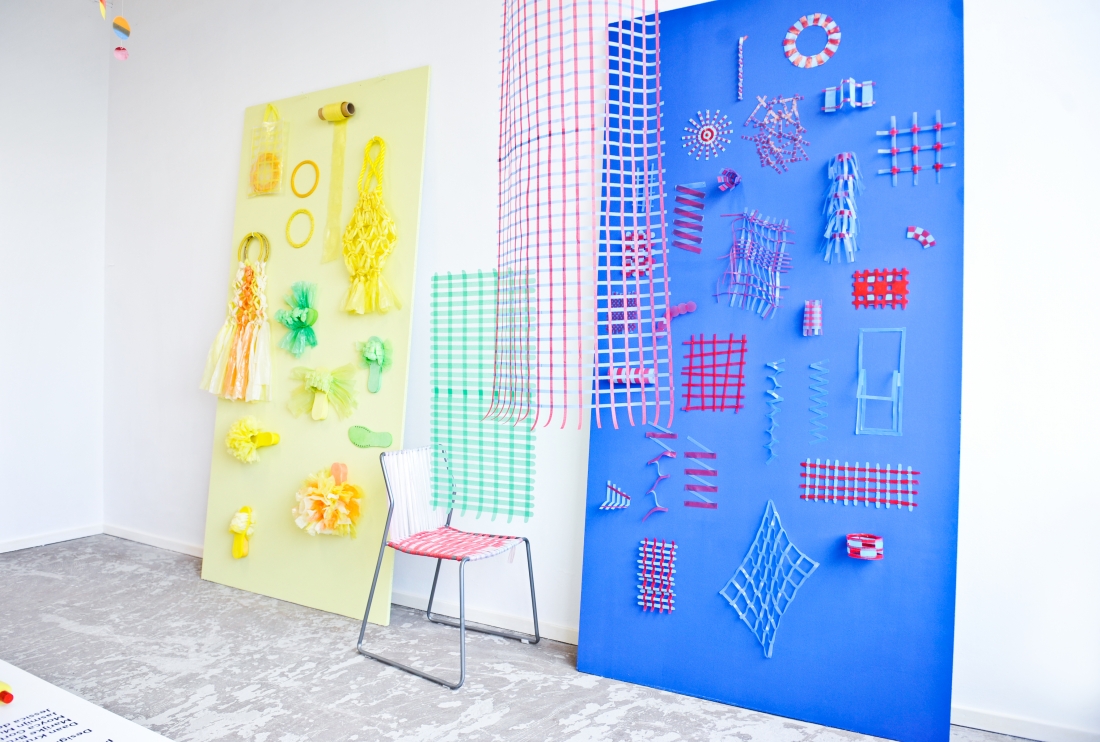 Your work is very vibrant - how important is colour?
"As I mentioned before, colour is my starting point. My point of view is that if we really want to get to a world where materials are used in a cycle, colour is very important.
"Nobody wants to go back to black and white television. Colour is part of our daily life and should therefore not disappear. Otherwise recycled plastic will always remain a plan 'B', while the material is of good quality. Do you imagine that everything I'd make would be grey? That would be so boring."
Are there any other designers that particularly inspire you?
"Of course! There are so many designers who feel this task at the moment to make more materials and products sustainable.
"In that regard, the time in which we live is incredibly interesting to set yourself these challenges and to get the wider industry involved as much as possible. Designers that make me happy are: Hella Jongerius, Precious Plastic, Sigrid Calon, Camille Walala, Bertjan Pot, Christien Meindertsma. All these people make work interesting, but everyone in their own way."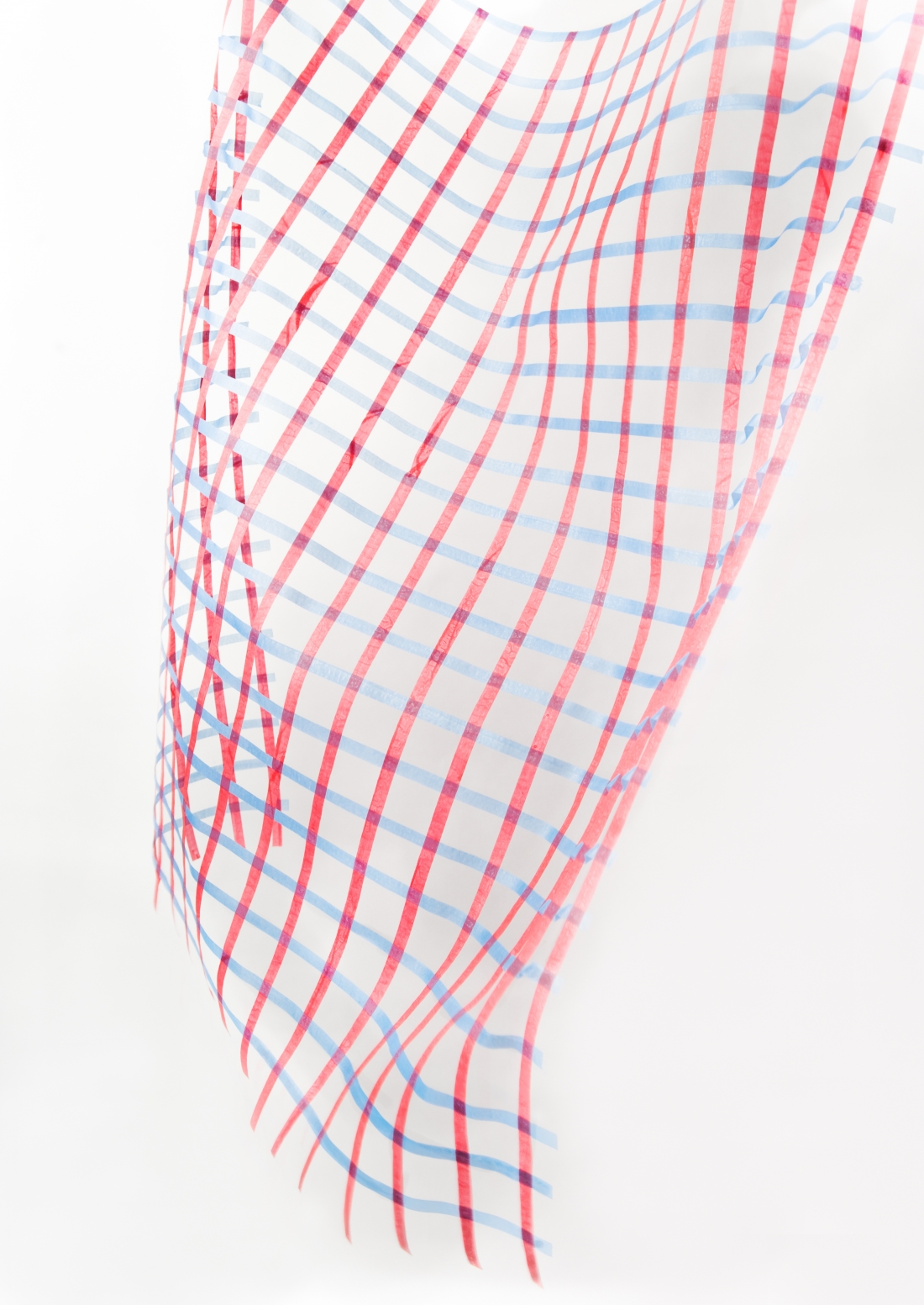 Are you influenced by trends?
"Personally, I don't follow trends, I rather believe in what we have to develop instead of what is currently a trend. I do not allow myself to be guided by it, through my own research I go a path along which I think changes are needed."
What are your plans for 2020?
"Each day I want to continue to develop and profile myself as a specialist in aesthetic circular plastics. To be able to develop myself in this, the focus in 2020 will be on collaborations with designers in various industries. I want to strengthen my own signature style and share my knowledge with other people."