Join the MSS materialists in celebrating From The Ground Up.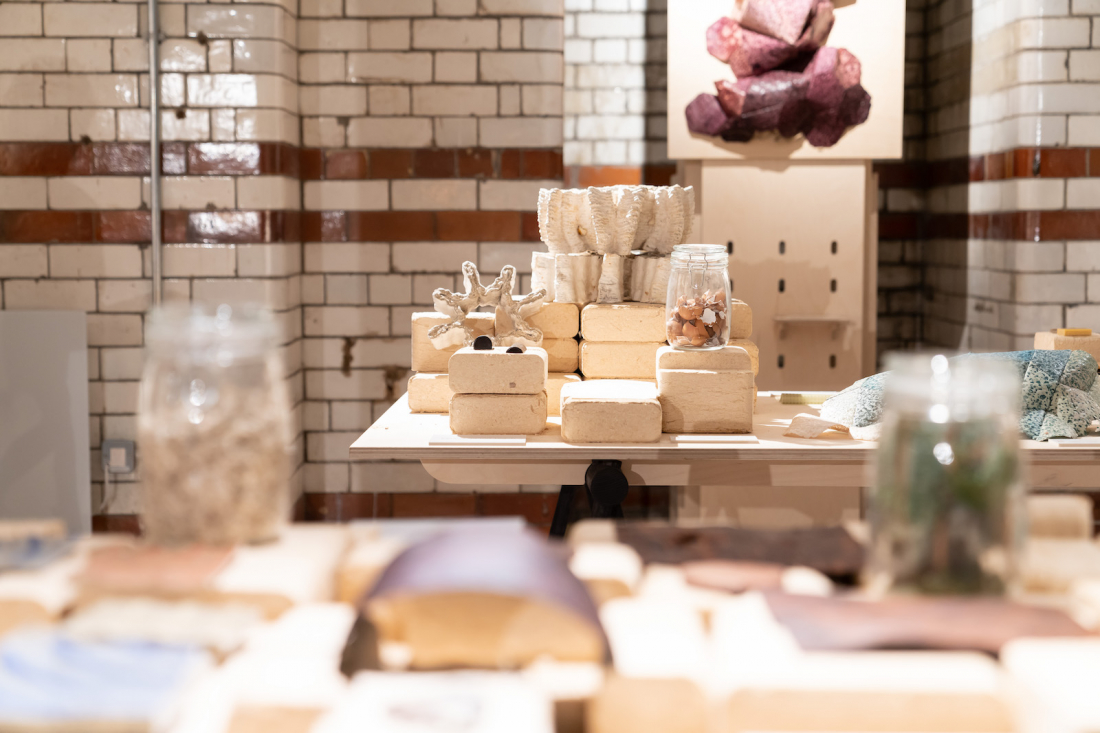 To celebrate the success of our Gallery's inaugural exhibition From The Ground Up, the Material Source Studio materialists - Emily and Hannah - invite you to an upcoming event (9th June 2022, 6.30pm).
As well as being the last chance to experience the exhibit, which has welcomed hundreds of visitors since opening at 1 Federation Street back in March, multi-award-winning research and development led, biomanufacturing company Biohm will give a talk on the 'Biomimetic Future' in our Theatre.
Guests will then be invited downstairs for some botanical cocktails inspired by the exhibition, accompanied by live music from Gypsies of Bohemia.
Date: June 9th
Time: 18.30 - 22.00 (Doors open at 17.30 for welcome drinks)
Location: 1 Federation Street, MCR, M4 4BF
RSVP to events@materialsource.co.uk
About the exhibition
From The Ground Up features the work of 20 trailblazing innovators operating within the field of biomaterial development, the exhibit showcases stunning, sustainable products and materials from the following designers:
Alice Potts; Carolyn Raff; Lionne van Deursen; Lulu Harrison; Hors-studio; Alex Schofield; Wilde Studio; Pinatex; Philipp Hainke; Austeja Platukyte; Studio Sarmite; Youyang Song; Hannah Elisabeth Jones; Ottan Studio; Blast Studio; Biohm Ltd; Paula Nerlich; Giles Miller; Bioforcetech; Benedetta Pompili.
Read more about the exhibition here. And a huge thank you to all that have participated. We look forward to celebrating with you.