Leandro Garcia renovates compact apartment in Curitiba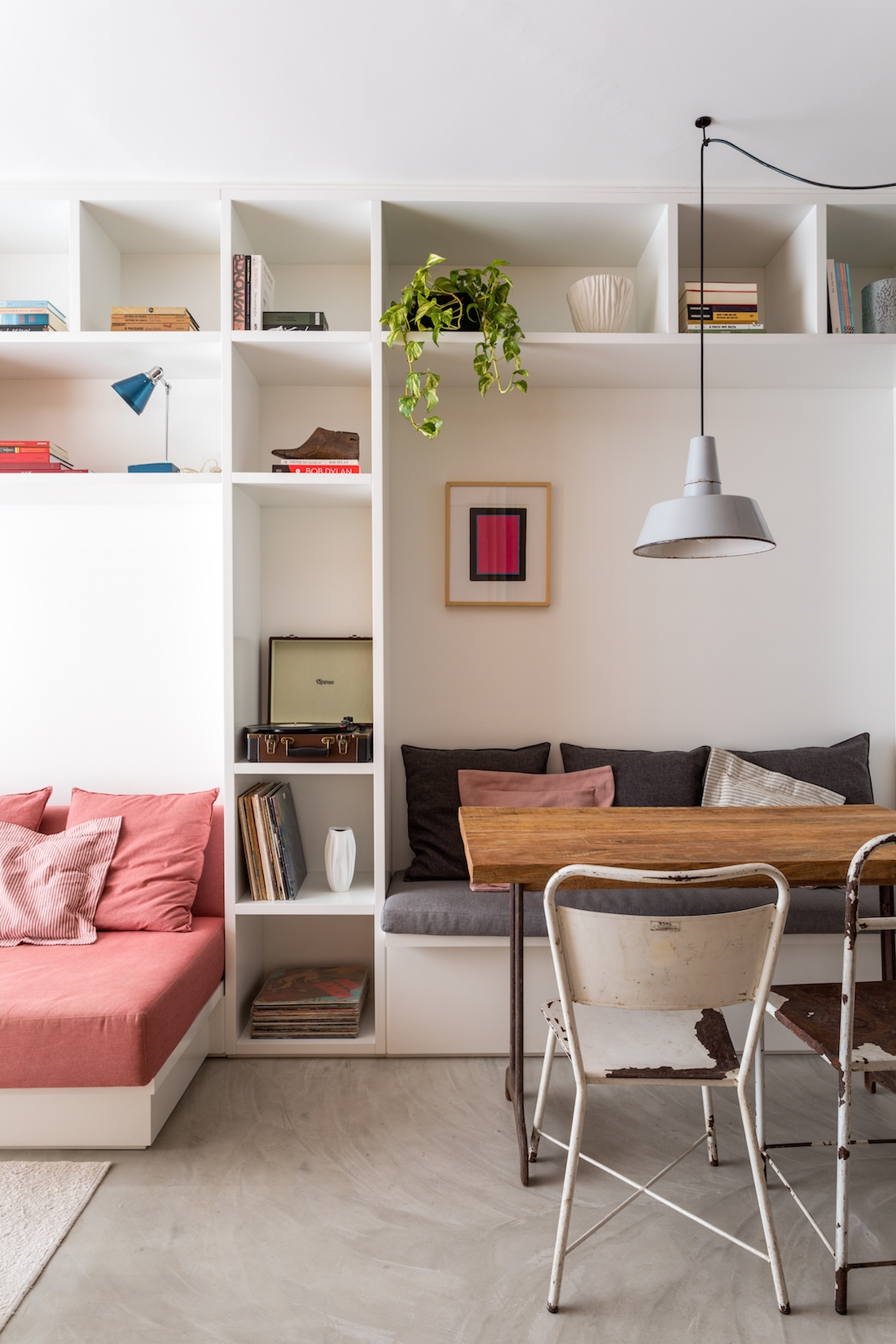 Brazilian architect Leandro Garcia has maximised socialising space in his redesign of a compact apartment in the historical centre of Curitiba, Brazil.
The recently completed project has transformed a 35 square metre studio located in the neighbourhood of São Francisco.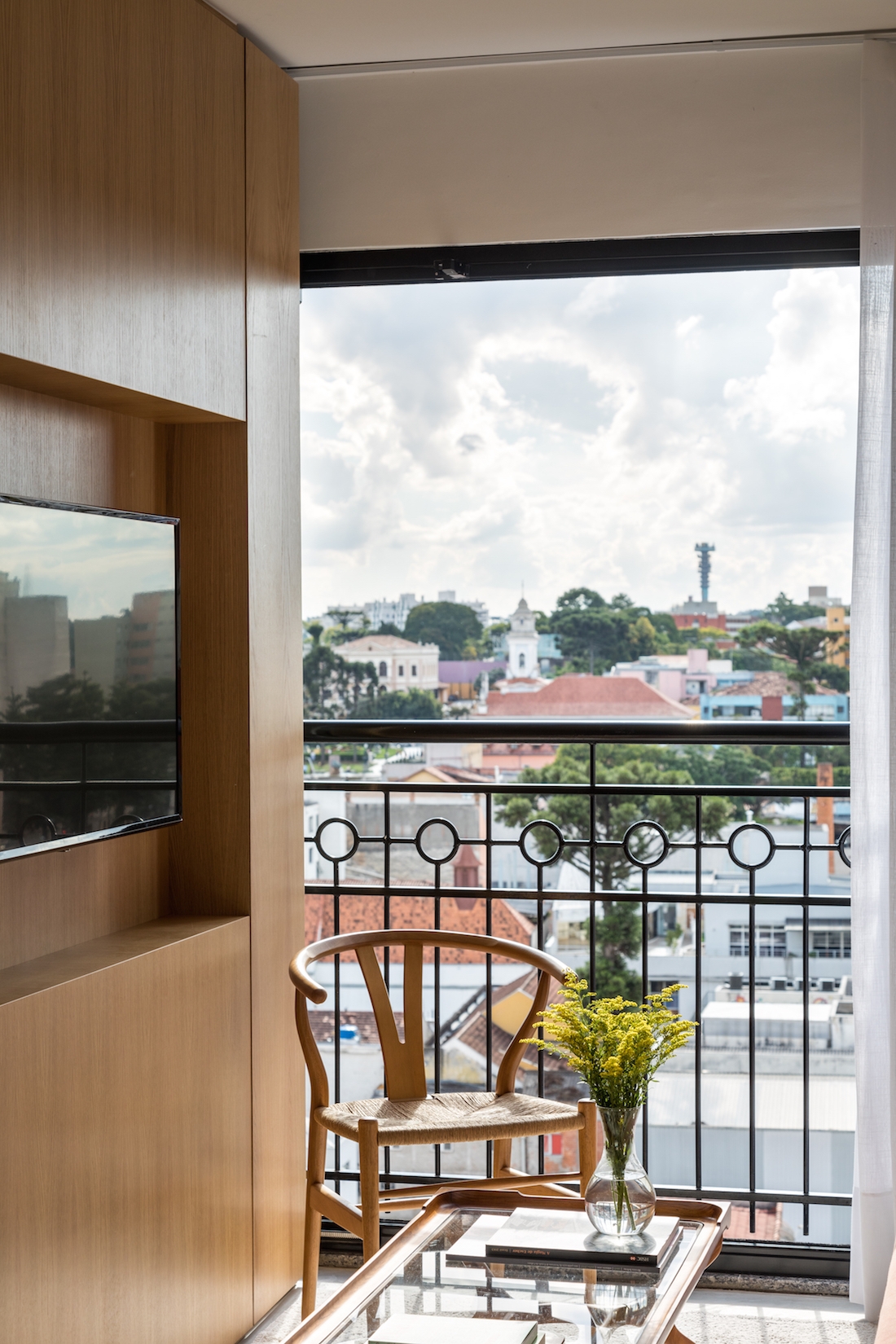 A young journalist with a love of entertaining commissioned the project with a view to creating ample living space, as well as a comfortable area for hosting guests.
Describing the renovation, Garcia said: "the starting point for the project was to expand and make the most of the social area, incorporating the terrace into the living room."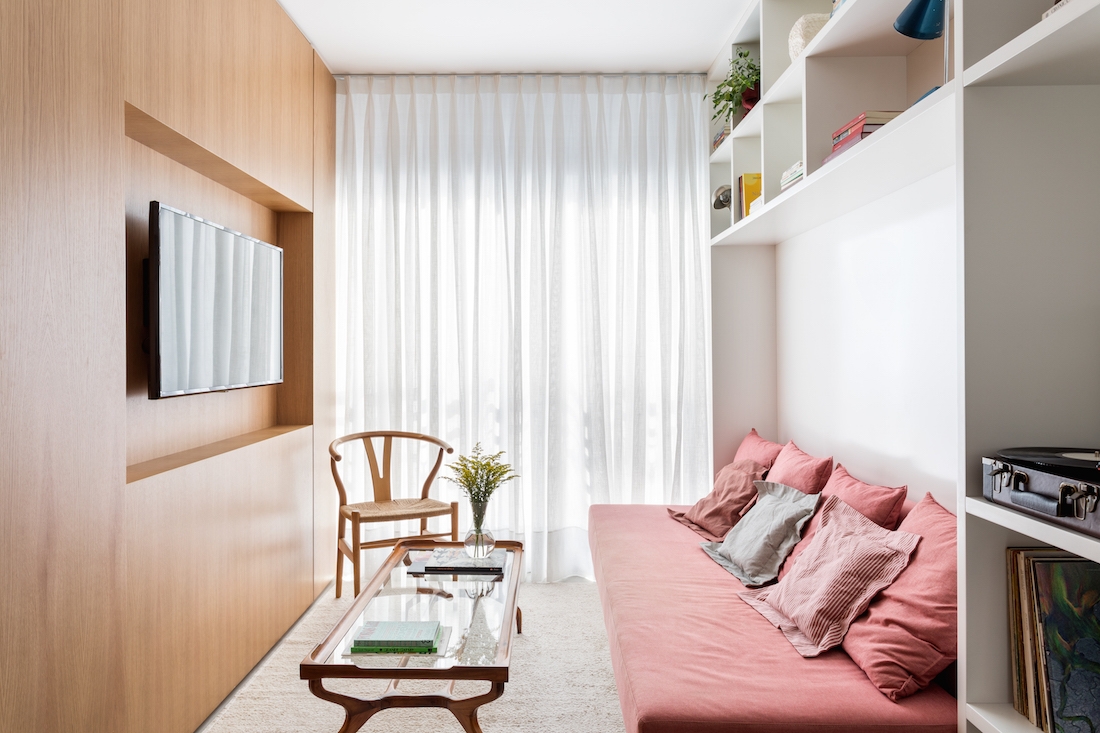 The design neatly splits the apartment in half - one side for living and dining, while the other takes in the bedroom, bathroom and kitchen areas.
A long ceiling-height wooden panel serves as a division between the two distinct areas. It includes an opening for access to the kitchen from the living area and a doorway, which leads to the bathroom and bedroom.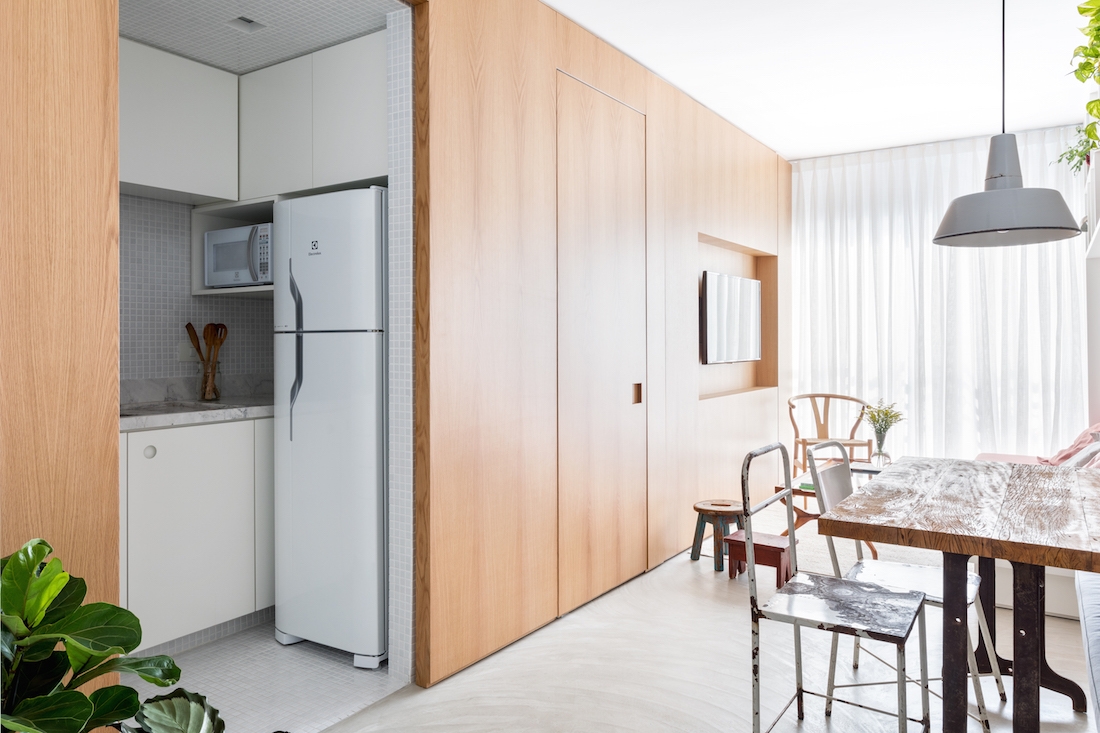 In the living area, the eye is drawn to a full-length glass doorway bringing natural light into the apartment and offering views over the city.
Clever use of space-saving furniture further maximises space. A floor to ceiling bookcase runs the length of the living area and houses both a sofa, that doubles as a bed for guests, and a bench for the dining table.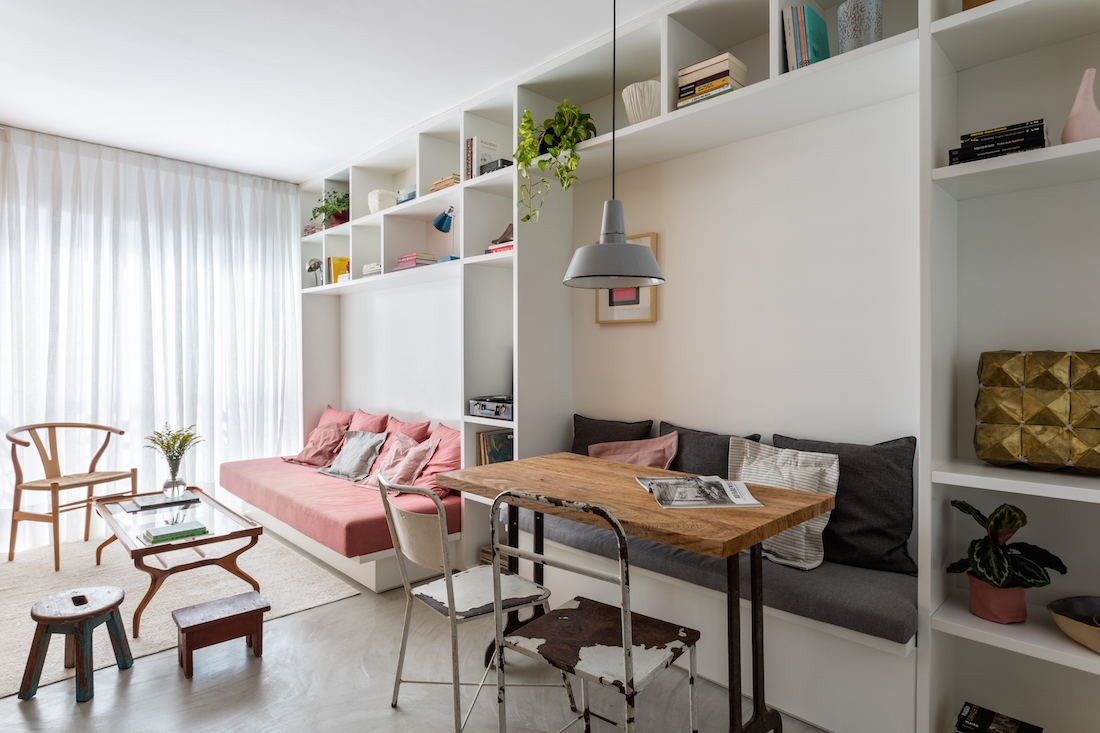 Moving into the private area, the design offers further storage here as well, with coordinating wooden cupboards that hide shelving and a washing machine.
Muted accent colours of pink and grey seem to mimic the colours of the city's rooftops and are set against the white and wood used throughout the apartment. Garcia describes it as "a neutral and timeless base."
The apartment has been furnished with antique finds that complement the purpose-built walls and bookcases, including a 1950s Giuseppe Scapinelli's coffee table, two antique metal chairs, and a dining table using old iron legs from a sewing machine.