Secret entrance and a bathtub with a view, by Gonzalo Pardo of Gon Architects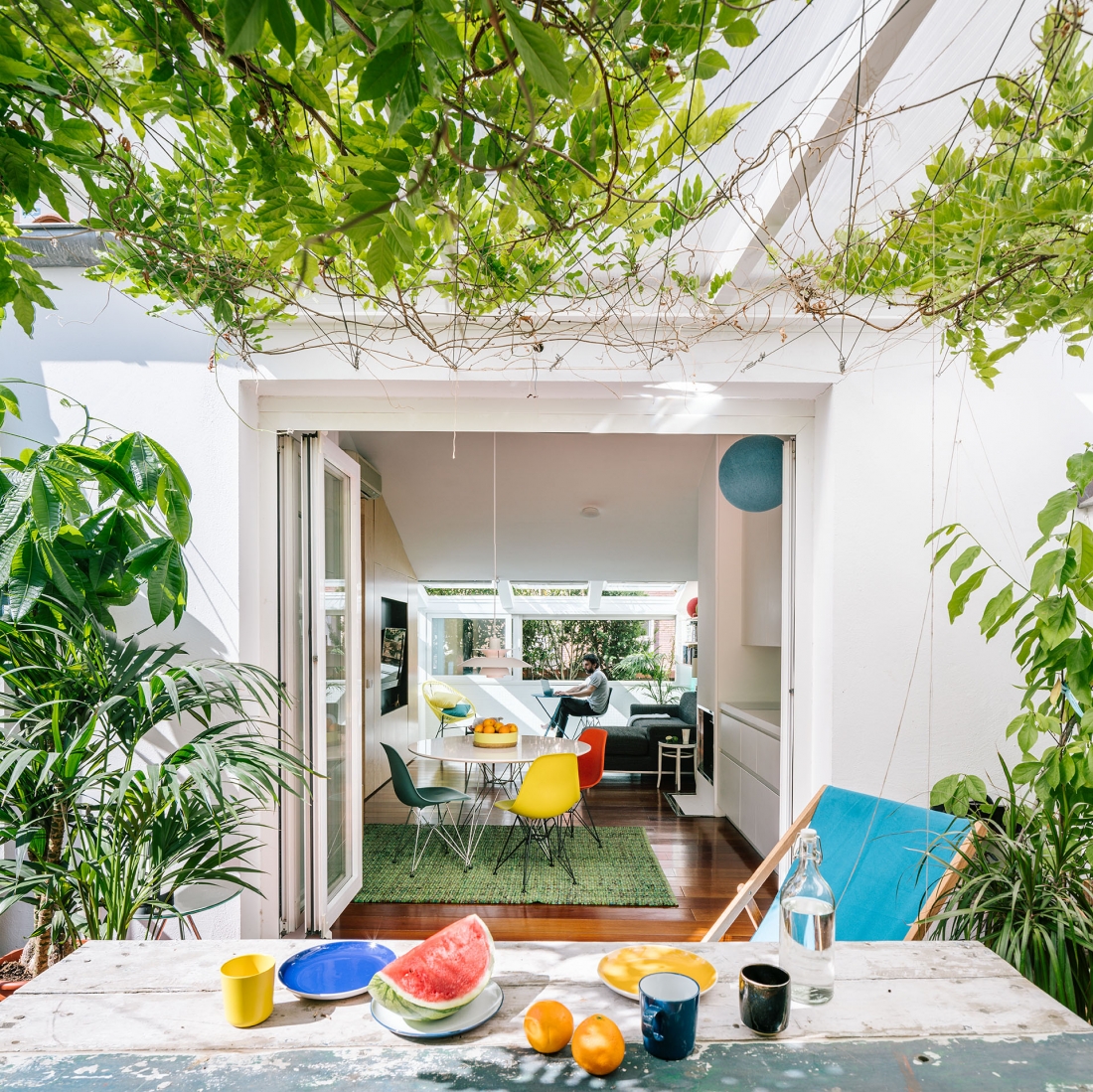 An over-sized bathtub with a concealed entrance is at the heart of this converted attic by Gon Architects in Madrid.
Designed by Gonzalo Pardo of the Madrid-based practice, the penthouse sits at the top of a four-storey building in the trendy Conde Duque district of the city.
Pardo said that hedonism and pleasure were the key inspiration behind the redesign of this penthouse, designed for single occupancy. A striking blue staircase is at the entrance to the apartment, with kitchen, dining and a living area to the right, and bedroom with study area to the left.
Central to the design is a pine-clad bespoke cabinet, hiding a simple, white Corian bathroom leading into an all-black dressing room.
Bringing an intentional element of play and surprise to the design, a secret entrance to the bathroom is hidden between the doors of the cabinet.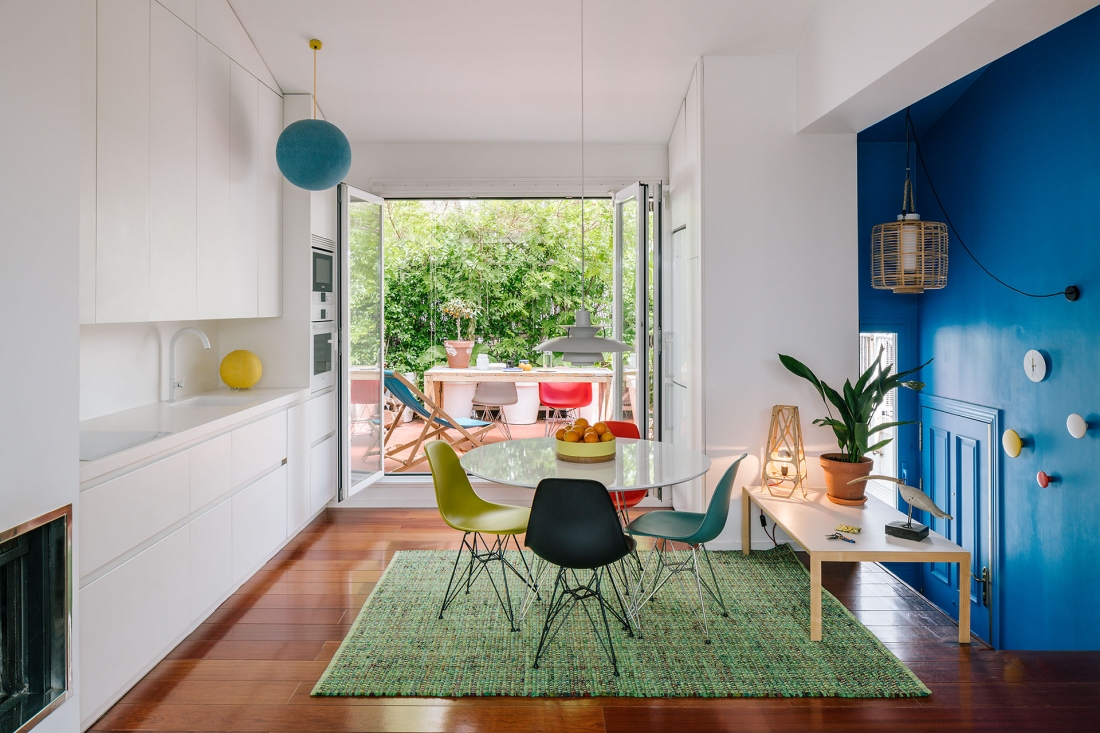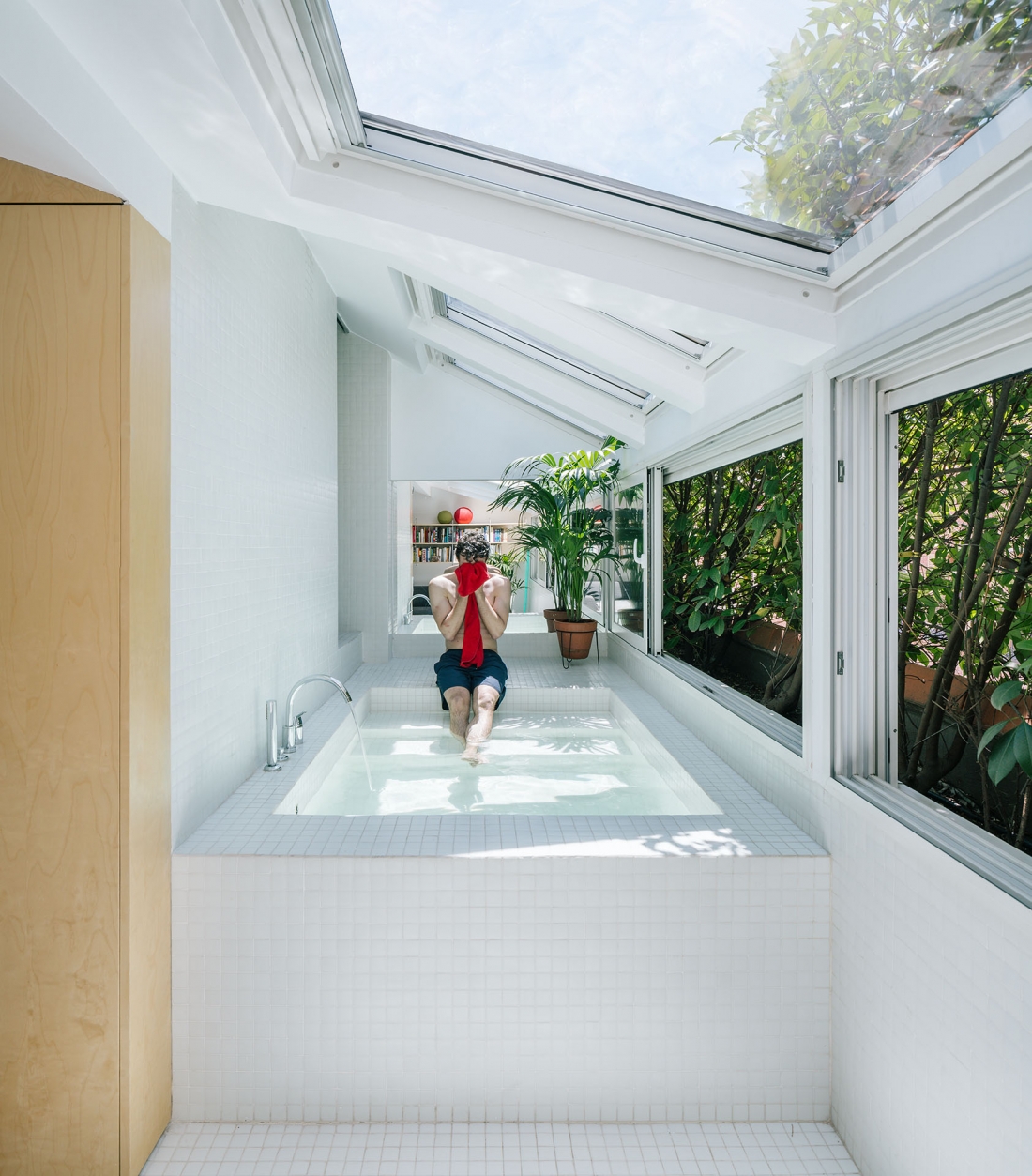 "While the actions of cooking, eating, sleeping, relaxing, working or resting take place in a free environment defined by the shape and position of objects in the room…cleaning and body care are carried out in a set of connecting rooms in the heart of the house," said the architect.
By removing partitions between rooms, Pardo has created blurred boundaries, leaving furniture to define the function of the space.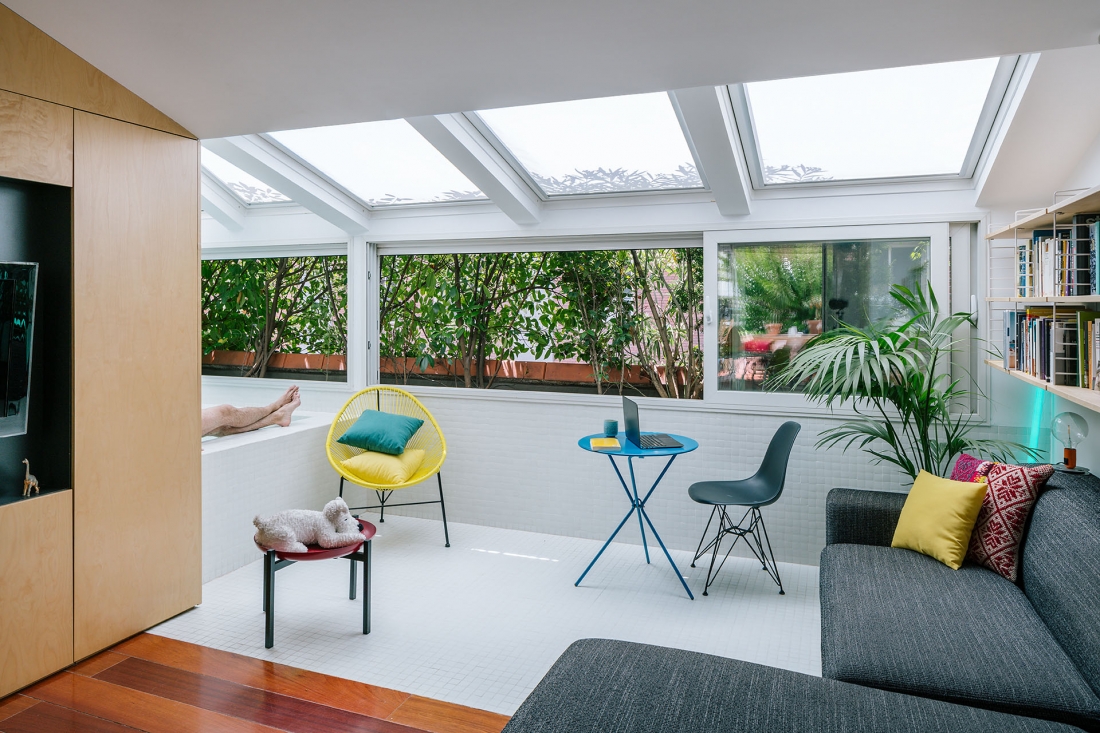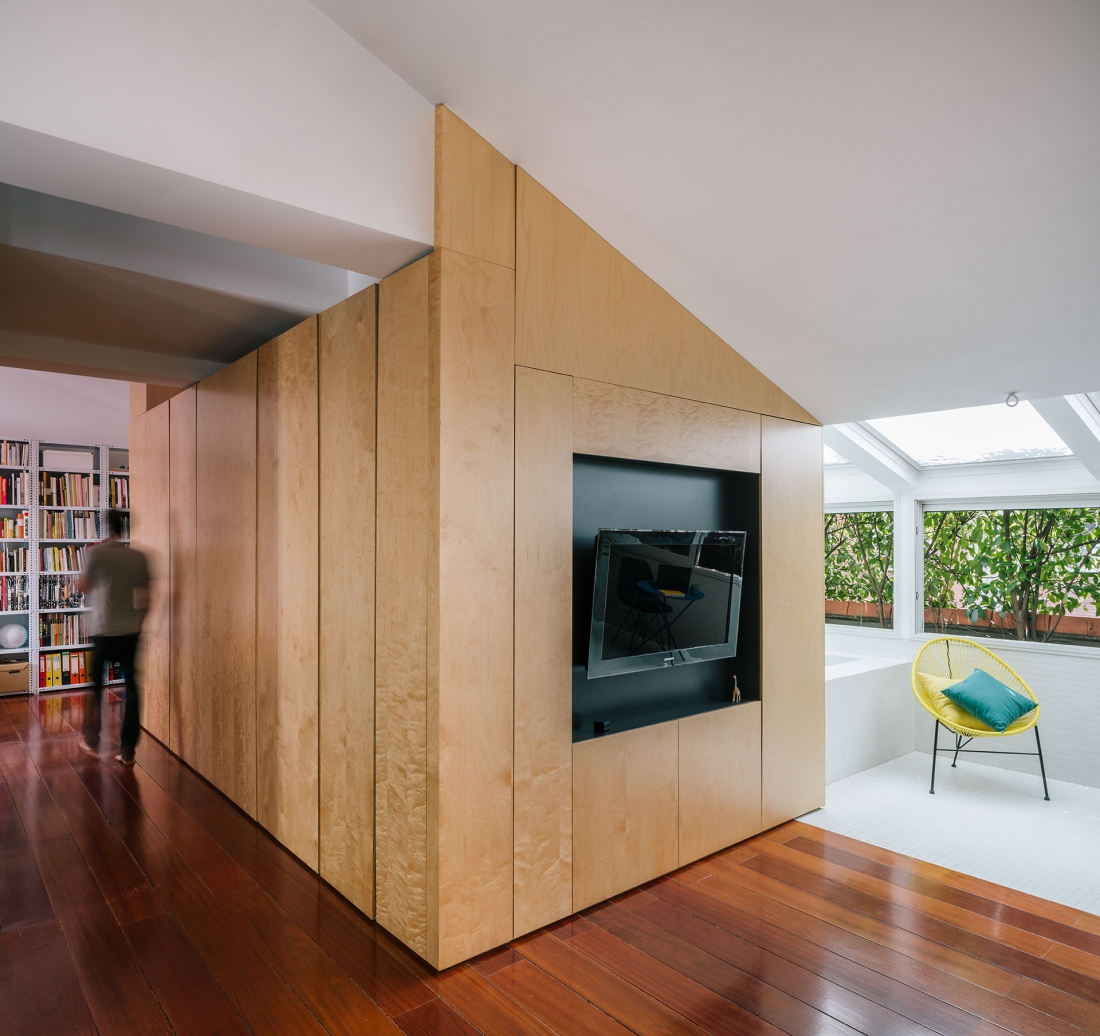 Despite its diminutive size, the clever design has allowed for a mix of communal space and solitude - sitting by the fire in winter, socialising on the terraces, or taking a bath alongside long full-length windows, hidden from view by planting along the balcony.
The apartment boasts multiple outdoor spaces, including a 10-metre balcony to the north and two south-facing terraces that are accessed through the bedroom and dining area.